Last updated on October 14, 2022
So you want to extend your home into your backyard to accommodate your guests. It's a great investment that increases your home value. But how do you do it cheaply? We have a few ideas to tell you.
A guest house is a secondary living unit on a single-family residential property, commonly referred to as the ADU (Accessory Dwelling Unit).
Before building a guest house you have to find out what is legal and what isn't legal in your municipality before starting to build it. Different laws exist for guest houses according to the location where you are.
First of all, why would you want to build (or buy) a guest house?
It accommodates more guests and gives them a hotel-like place to stay (way to become popular between your friends and extended family).
You can start an Airbnb rental side business.
What are your options?
Build a guest house from scratch.
Buy a modular tiny home.
Add a bump out to your home.
Custom-building a guest house from scratch is the most personalized choice, but it will also be the most time-consuming and costly. Building a small guest house per square foot is no cheaper than building a new home. The average cost to build a house on-site is $100 to $200 per square foot.
So if you're going to build a tiny 150 square feet cabin, it will cost you from $15,000. The price rises as you extend the house to add a modular bathroom or kitchenette, and it depends on your location too.
Table of Contents
Accessory Dwelling Unit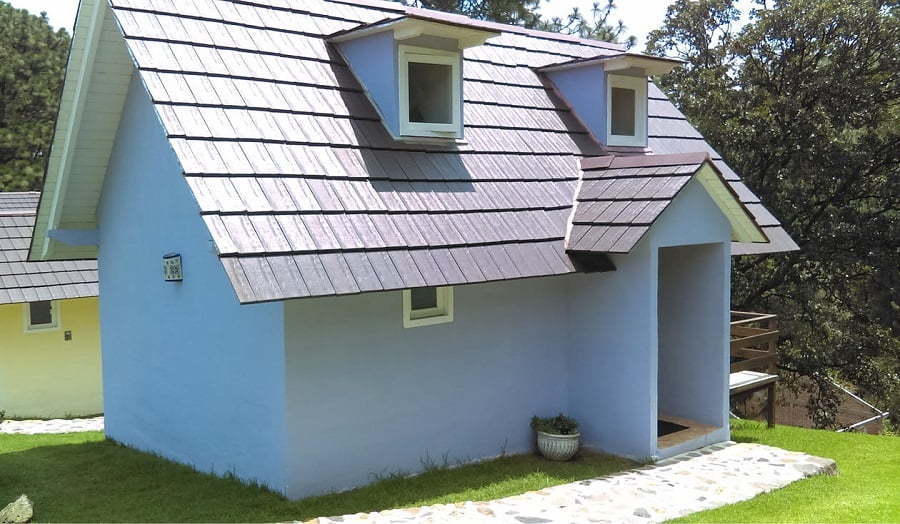 A guest house, also known as an ADU, is a secondary housing unit on a single-family residential property. Most experts will suggest building a guest house with the maximum allowed square footage for an ADU or at least 500 feet of room for the most value of the money spent. This will cost you starting $50,000.
Tiny Home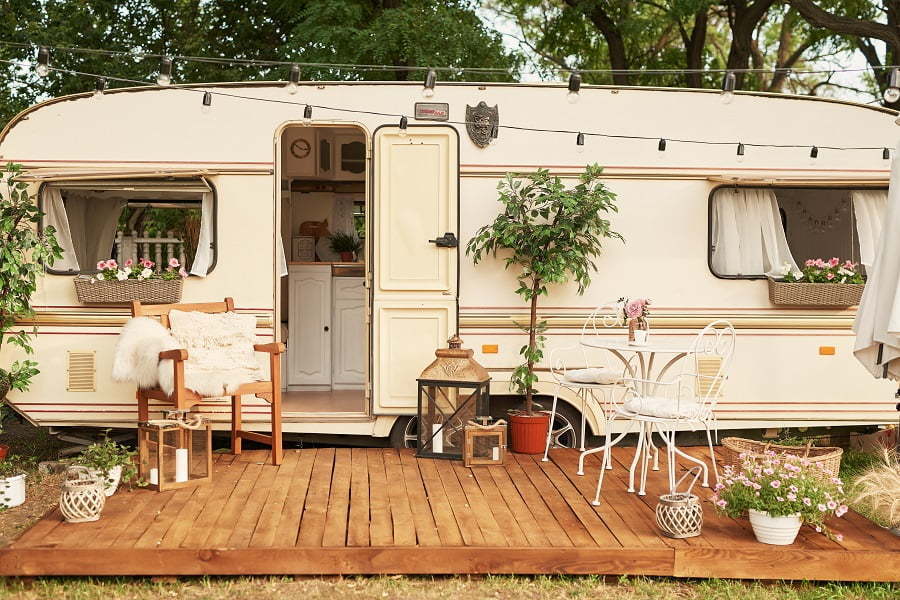 It's a tiny home. Make sure you prepare carefully and know exactly what you want in order for the expenses of building a guesthouse, small house, in-law suite, or backyard cottage to match your budget.
For other small homes on wheels, it's a recreational vehicle that can be found anywhere in RV's and mobile homes. This fact saves a lot of money and time. So you can get an RV and turn it into a tiny home in your backyard starting at $10,000.
Modular Guest House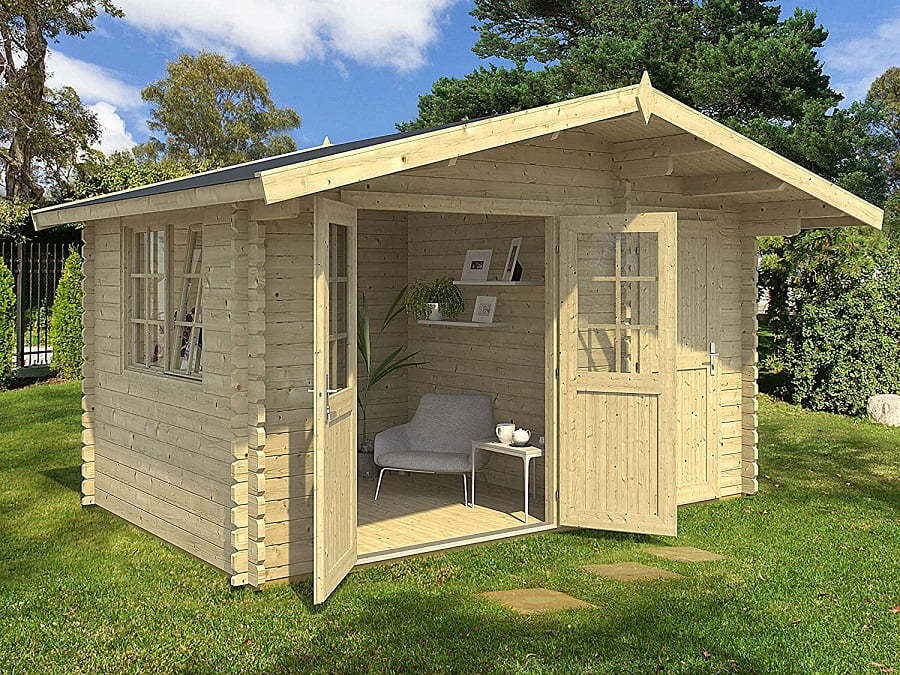 A detached smart modular home as a guest house is a common and affordable choice for those who need accommodation for a growing family, a creative workplace, or work at home.
Most of the modular guest houses are 600 to 1500 square feet in size and have one or two bedrooms, a living room, and a kitchenette or a bigger dining area. The great thing about them is that you can buy them online and get them delivered to your household. The only thing you will need to build on-site is the foundation.
A typical foundation will cost you between $4 and $7 per square foot. A modular cabin can cost as little as about $6000.
Shipping Container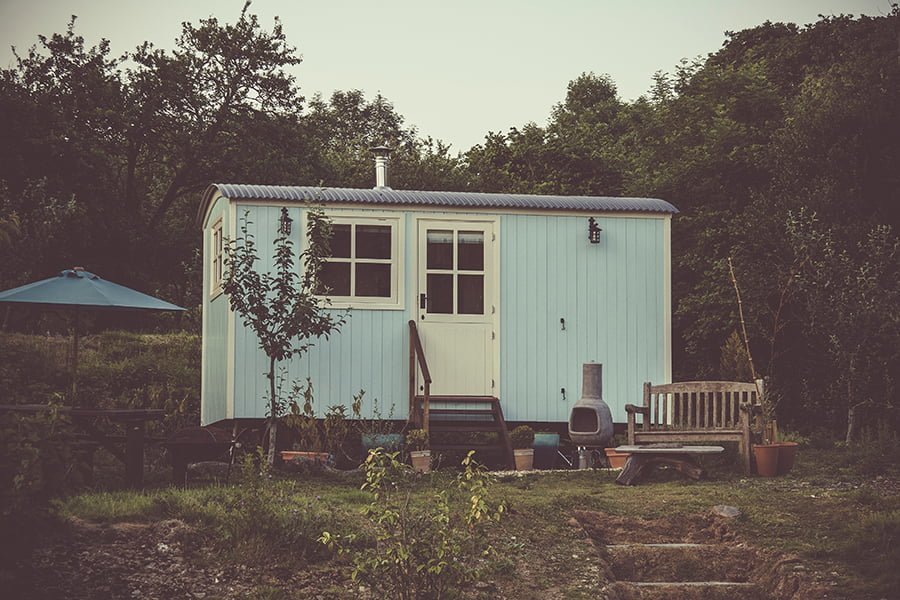 With just $3,000 to $5,000 and a lot of hard work and dedication, you can make a lovely usable guest house out of a shipping container, then compare it to a prefab.
Using an Existing Structure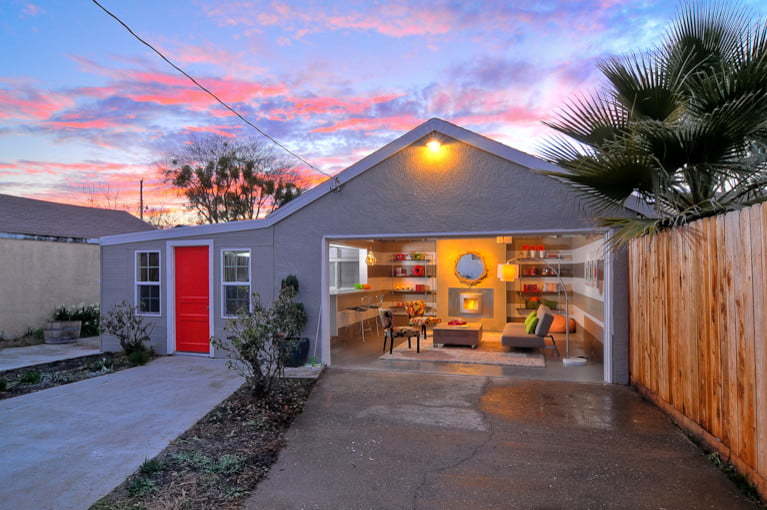 While building a new detached guest house can be an expensive endeavor, money can be saved by transforming an existing structure into a legally approved guest house at a substantially lower cost than a completely new house.
Turning an existing structure, transforming a garage, or a shed into a guest suite can be an inexpensive alternative at a cost of a regular renovation. It can cost you starting at around $5,000.
Bump Out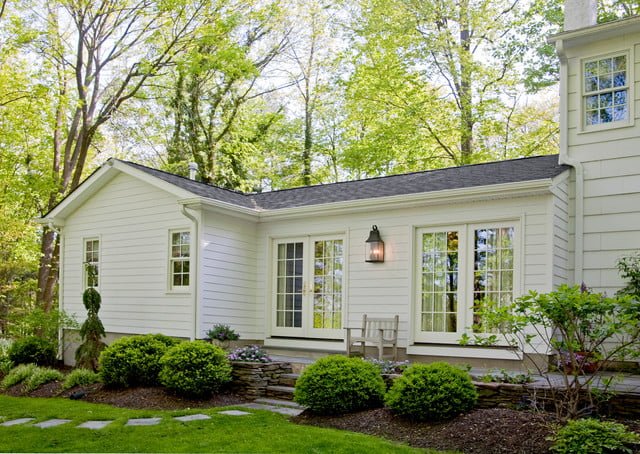 Some people may find it more convenient to add extra space to their existing home. In addition, ADUs like guest households can convert existing housing areas, parts of an independent accessory structure, or new, self-contained structures.
A typical bump-out or prefab addition will start at $3,000.
Guest House Kits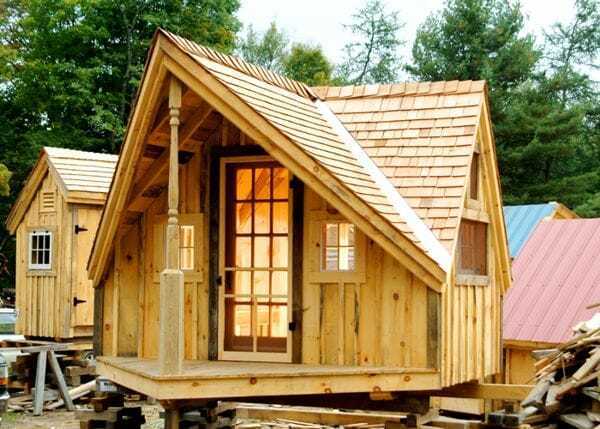 You can even buy and get delivered a full DIY backyard guest house or home office package. Kits Jamaica Cottage Shop, currently priced at $3,944, come with all the required instructions and materials except roof shingles and foundation.
Single Room Cabin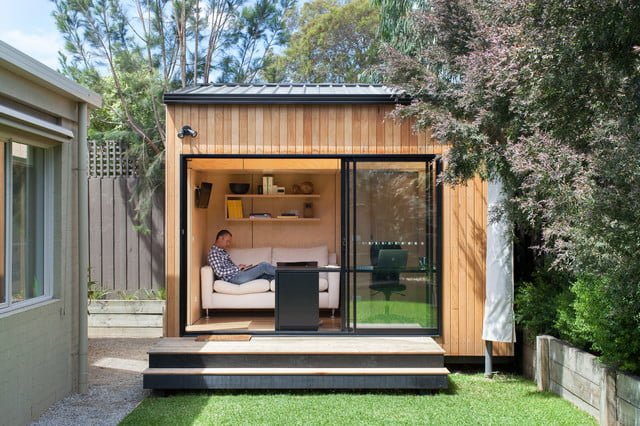 A 150-square-foot one-room cabin with only a sleeping area may amount to as little as $15,000, but building a small building seldom gives you a good investment return.
Starting Cost
So, as we've seen, the starting cost of building a guest house depending on the style and type can run you up at around $3,000 USD to $50,000.
A 150-square-footed one-room cabin with just one bedroom may amount to as little as $15,000, but building a small house seldom gives you a good return on investment. On the other hand, by adding a bump-out to your home or converting an existing structure you can start at as little as $3,000 and still achieve your goal.
FAQ
What size guest house should you build?
It depends on the size of your backyard and your budget. But if you aim for a good return on investment, a house of at least 500 square feet is advisable. Also think about the purpose (a place for sleepovers, a home office, or a suite for the in-laws).
How much does it cost to build a guest house?
Building from scratch it costs from $100 per square feet. So a tiny guest house will run you $50,000 and up if you build from scratch. However, there are options that can significantly decrease the bill. The purpose of this article is to show them.
Related reading: