Last updated on October 7, 2022
A prefab guest house is an affordable solution to build an extra livable space in your backyard. Here are the different configurations you need to know about.
You may know a thing or two about prefab or modular guest houses, but did you know there are quite a few types of them? Indeed, you can use several ideas to build a guest house on your property whether for your extended family and friends or as an extra income stream from renting it.
This guide will explain how each type of a prefab guest house works, what price you might pay for it, and how to build it on your land.
Let's begin!
Table of Contents
What Is a Prefab and Modular Guest House?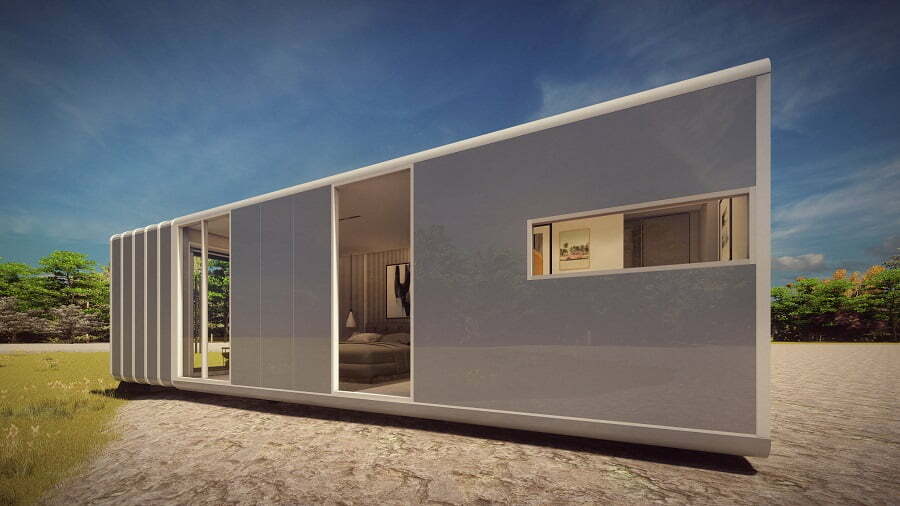 A prefab guest house like any prefab house is a structure composed of several components that have to be assembled later. The structure is built based on certain specifications, either on standard sizes or customized measurements, depending on the homeowner's preference.
The prefab structure is built off-site, then transported to the location where the house will be built. It is the preferred method of house building by many homeowners because it is affordable, fast, and convenient.
A modular guest house takes this convenience further because each structure or module consists of the essential components that make up a specific area. These components may include electrical outlets, closets, doors, and plumbing.
ADU Guest House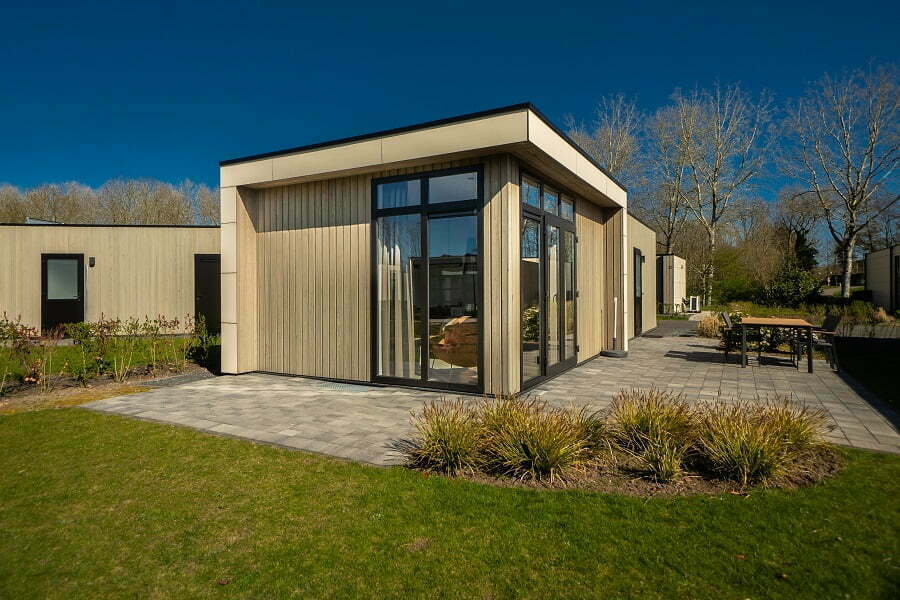 An ADU (accessory dwelling unit) guest house is a self-contained structure that includes a full bathroom. Although most ADU guest houses do not, they may or may not include a full kitchen. The point of the guest house is mainly to temporarily shelter guests in a location separate from the primary home but within proximity of the main structure.
Guest House Addition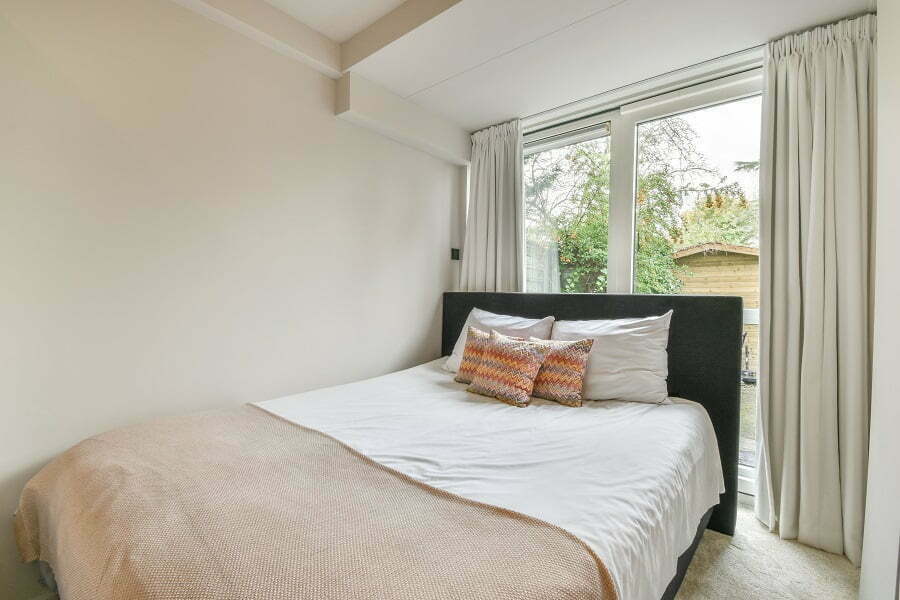 Building a guest house addition is a practical and affordable way to add extra living space to your home. It can work as a bump-out or a conversation. This structure can house guests temporarily and provide them with privacy.
Tiny House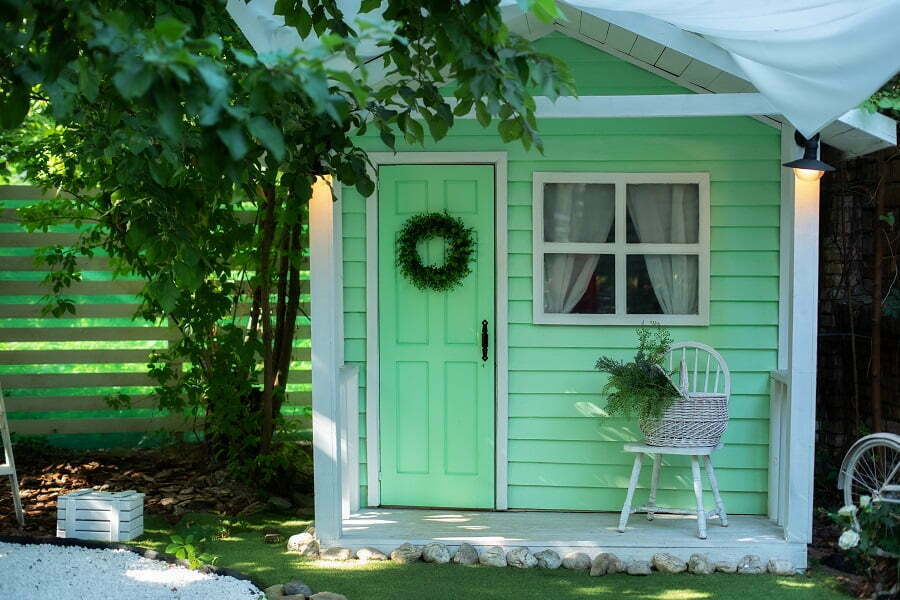 Any structure that is 400 sq. ft. or less in size is considered a tiny house, sometimes called a studio shed. The size is key to its design since every inch of space has to be maximized. A tiny house is a perfect option for homeowners looking for a convenient way to build or add a guest house.
A prefab guest house comes complete with the basic amenities necessary for guests to enjoy their stay. These may include a kitchen, a toilet and bathroom (usually a shower), a living room, and a sleeping space.
DIY Guest House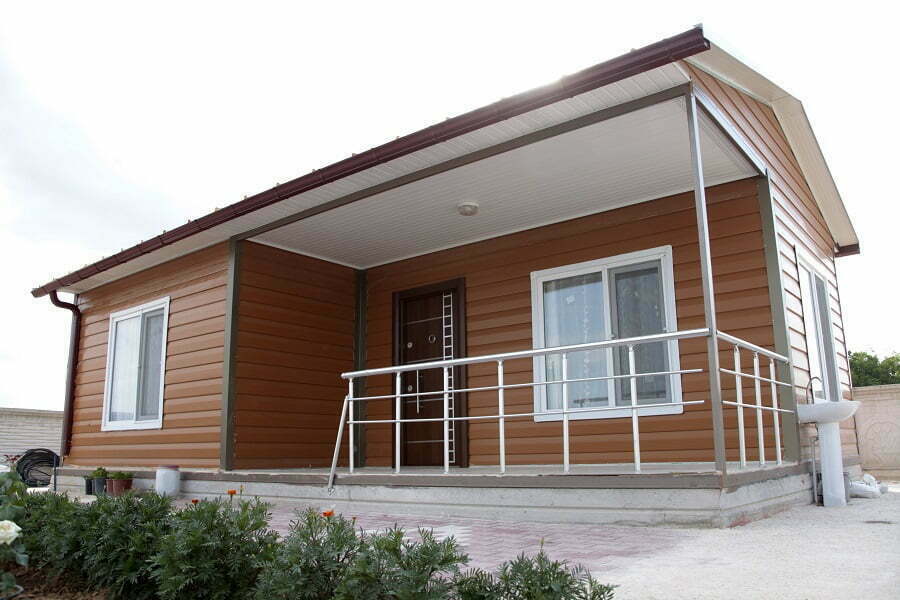 For homeowners who have the skills and the tools, a DIY guest house can be the perfect solution to provide guests with a place to stay. A DIY guest house project allows you to decide on the structure's size, location, and design.
It takes plenty of planning and will require you to source materials on your own, not to mention build the house with your own hands, but it could allow you to construct a guest house that you can customize to your preferences.
Turnkey Guest House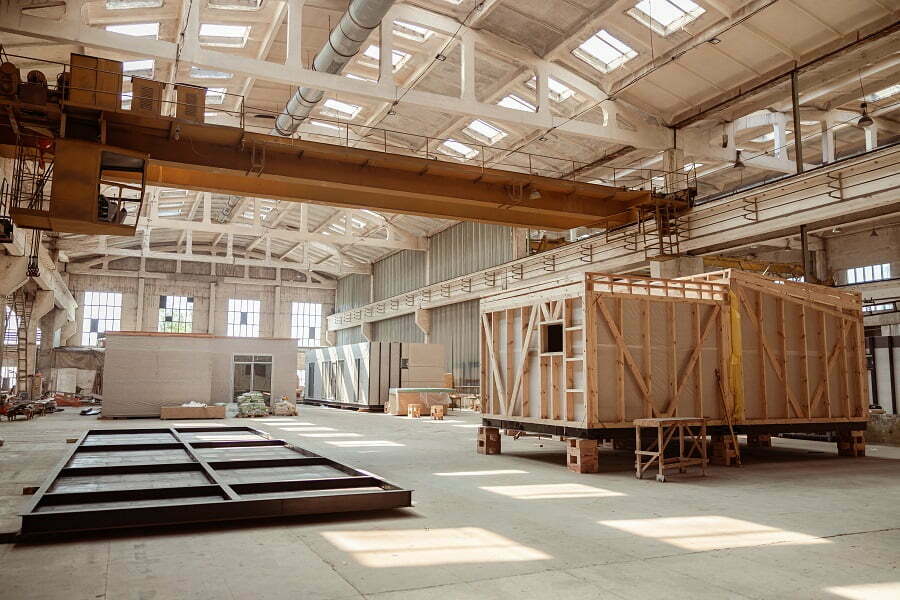 A prefab guest house can be built as a rental property. It can be turned into fully-furnished guest accommodation and rented out to visitors. In most cases, turnkey guest houses are sold and managed by a firm specializing in these services. Turnkey properties are popular investments because they offer excellent revenue potential.
Tiny Cabin Kit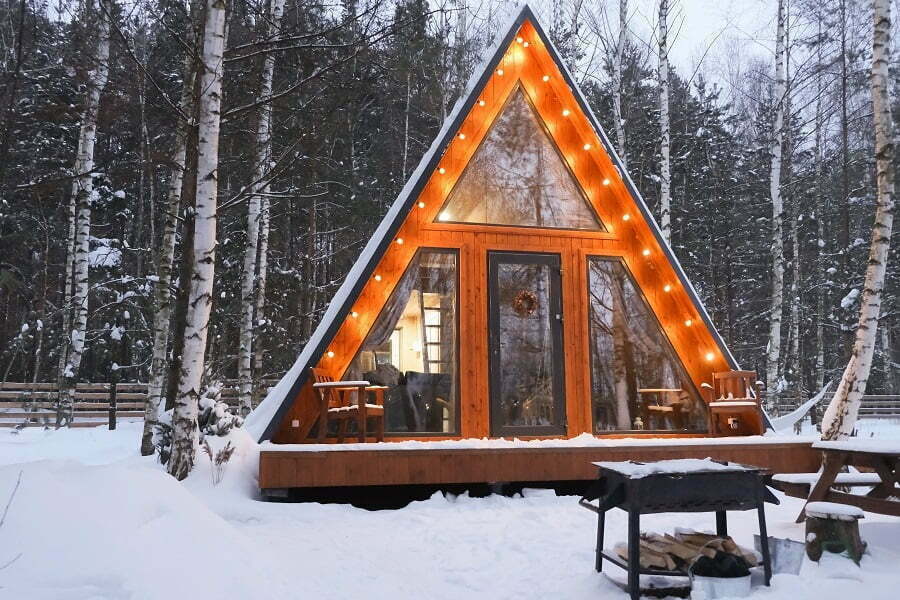 One of the best ways to DIY a prefab guest house is to use a tiny cabin kit. Kits consist of components that can be attached and built on your own to create a cabin or guest house. These will include walls, windows, doors, and hardware.
Kits come with plans that you can use as a guide and reference during the cabin's construction. One of the key advantages of kits is that they come in various styles, square footage, materials, and cost. They can also be customized.
Container Guest House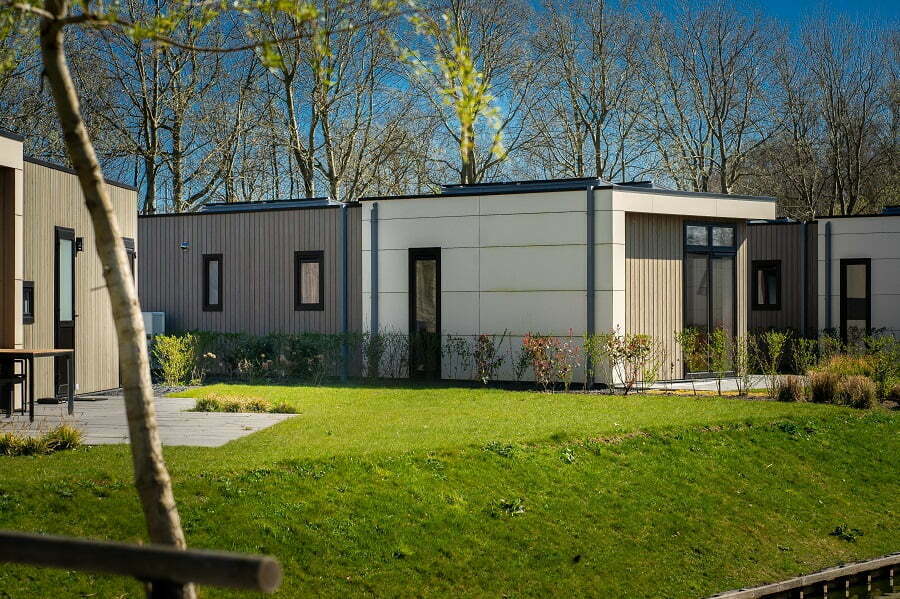 Another prefab guest house option is the container-type structure. Containers have become increasingly popular as residential options because they are easy to build and cost-effective. They also present a way for homeowners to reuse and recycle materials that will otherwise be dumped.
Container guest houses can be assembled separately, then put together on-site. They also offer virtually limitless customization possibilities.
Movable vs. Stationary Guest House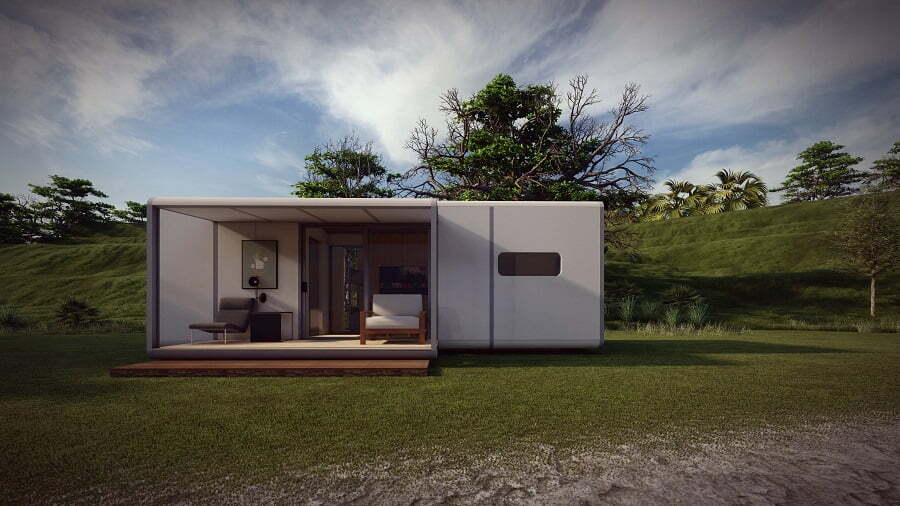 A movable or portable prefab guest house allows you to move the structure from one location to the next. This is the perfect solution for you if you do not intend to live or build permanently in a single location.
On the other hand, a stationary guest house is the better solution if you intend to stay for a long time in your current residence. It does, however, require some important building considerations, such as a suitable foundation, something that a movable guest house will not need.
Full Time vs. Part Time Use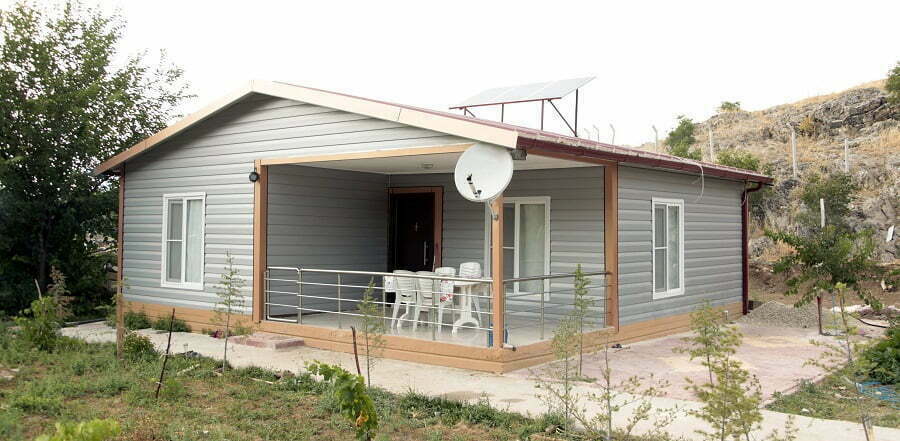 A guest house that will be used full time will have to be built with more amenities than a part-time use guest house. This is to allow guests to enjoy more convenience during their stay.
There are also considerations regarding the construction of the guest house to ensure that it can withstand the stress associated with constant use. Although part-time use guest houses must be built to safety standards, they do not need as rigid a structure as full-time use guest houses.
Guest Home Models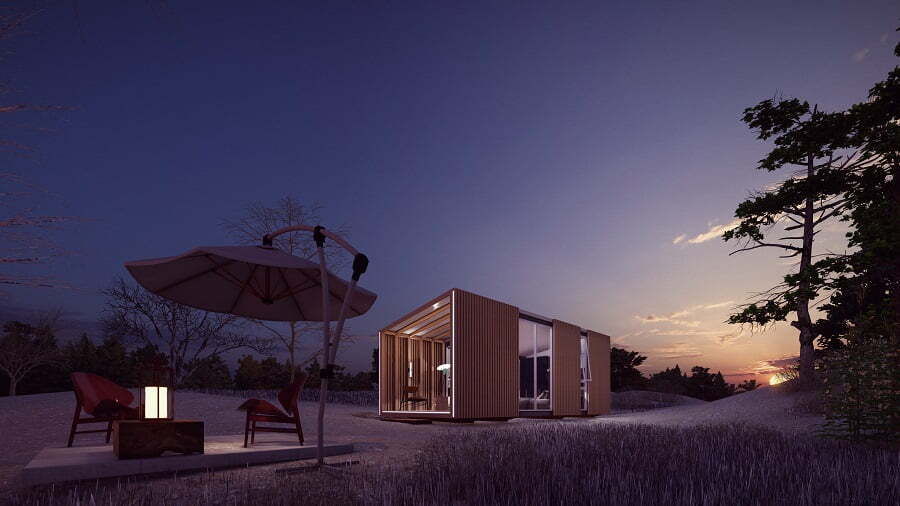 There is a wide range of guest home models, much like there are prefab home designs, with different styles, sizes, colors, and materials. Manufacturers offer many prefab guest house models, and if you are going for a particular look or aesthetic, you can choose styles such as modern, farmhouse, wood cabin, beach house, Victorian… name it, you likely will find a prefab guest house model with the style that will match what you are looking for. 
Prefab Guest Houses for Airbnb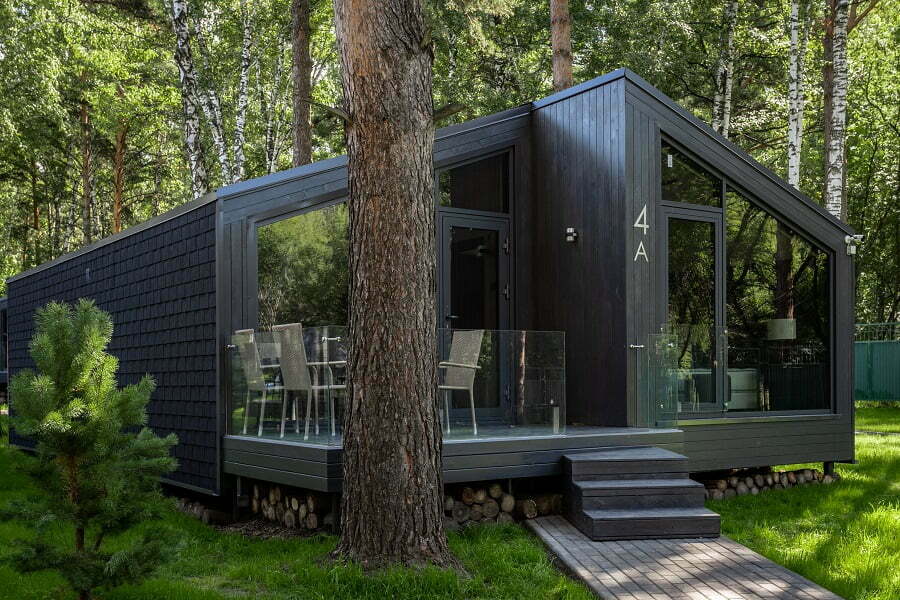 Airbnb is the perfect platform to use prefab guest houses to generate revenue. Pre-fabricated structures are cost-effective and require only a short time to complete. They are also becoming a popular option for guests who use Airbnb.
FAQ
Can you put a prefabricated guest house on your property?
One of the primary considerations you need to think about is the zoning regulation in your area. Ask about county ordinances regarding zoning since you might be required to obtain a building permit. It is critical to do this step before starting any work. 
How much does a prefab guest house cost to build?
The cost of a prefab guest house is usually calculated on a per square footage basis. Depending on materials, style, and design, the average cost of a prefab guest house can start from about $50 to around $100 per sq. ft.
Do prefab guest houses need foundations?
Like any other type of building, a prefab guest house will require a good, solid foundation to keep it stable and safe. The type of foundation needed will depend on how the structure was manufactured, which means you will have to research the best foundation to use for your guest house to keep it stable and maintain its structural integrity.
Related reading: