Last updated on June 14, 2023
Here's how to build an addition to a house. We're covering every aspect you need to consider. Read on!
The most important aspect when considering building a home addition is the cost (expect to pay $8,000 per 100 square feet). We pay a lot of attention to it in this article. Depending on how you will finance it (type of loan you take, if any) and the scale of the project (contractor or DIY, or prefab), you will be able to plan it out and execute it.
It is important to note that you will most likely need a permit to build an addition onto a house. Whether adding another level or a bump-out, the considerations are mostly the same.
So, decide on what type of addition you want and its scope, and let's plan the project of building an addition to your house. One this is for sure, it will add value to your property in any case.
Table of Contents
Should You Add An Addition to Your House?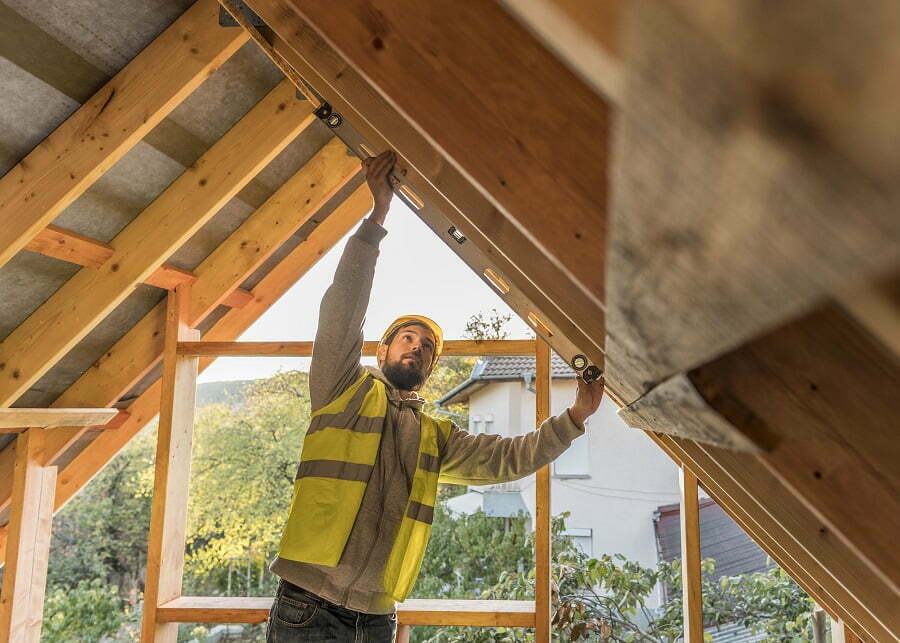 If you have just bought a house or live in a house that doesn't quite meet your accommodation needs, it may be a good idea to build an addition. You may want a study room, an extra bedroom, a guestroom, or a storage room for some extra space. It is interesting to note that you can even add an addition to a mobile home, so size doesn't really matter.
Whatever the case, hiring a suitable contractor to build the addition is a good idea. The contractor can also advise you on whether or not a home addition is the best solution for the existing accommodation problem.
At times, it is just better to sell the house and buy another house that meets your growing accommodation needs. However, if moving house is not an option because you love both the street address and your neighbors, or you've attached a lot of sentimental value to your home, building addition would be the best option.
How Much Does a Home Addition Cost?
There are cheap ways to add a room to your house. The average cost of building a home addition is $46,000. Some additions can cost as little as $21,000 or as much as $200,000, depending on several factors that include the size, materials, and labor costs. It is a good idea to leave some room for unexpected costs in your project.
Factors in Calculating Home Addition Cost
As mentioned above, many key factors usually affect the cost of a home addition. They include:
Type of Addition: If you would like to build extra living space, such as an in-law suite, the cost will be higher because much work must be done on the room. On the other hand, the cost will be lower if you build a simple sunroom, or you want to add extra storage space to the house. After all, fewer windows and doors will be required. Besides, no extra bathroom will be necessary as the existing shared bathroom in the house can be used.
Size: The size of the addition will dictate the project's cost. Larger additions require more materials and labor, making them more costly to build than smaller ones. Builders typically offer their estimates in terms of cost per square foot, so the bigger the addition, the higher the cost will be. On average, you can expect to spend from $8,000 per 100 square feet.
Plumbing Work: If an addition requires plumbing work, the cost will be higher. This is because the existing plumbing system must be modified and connected to the home addition without affecting the system's performance. A licensed plumbing contractor can only do this job, so the cost of the addition can increase considerably depending on the amount of plumbing work required.
Electrical Work: Even the most basic home addition will require electrical work. This is because socket outlets and lighting points will be needed in the addition to meet the electrical code.
Bathroom: If you are planning to build a bathroom in the home addition, the project's cost will increase considerably. This is because bathrooms require both electrical and plumbing work. It is important to note that building materials used in the bathroom are usually more expensive than ordinary building materials.
DIY Project vs. Hiring a Contractor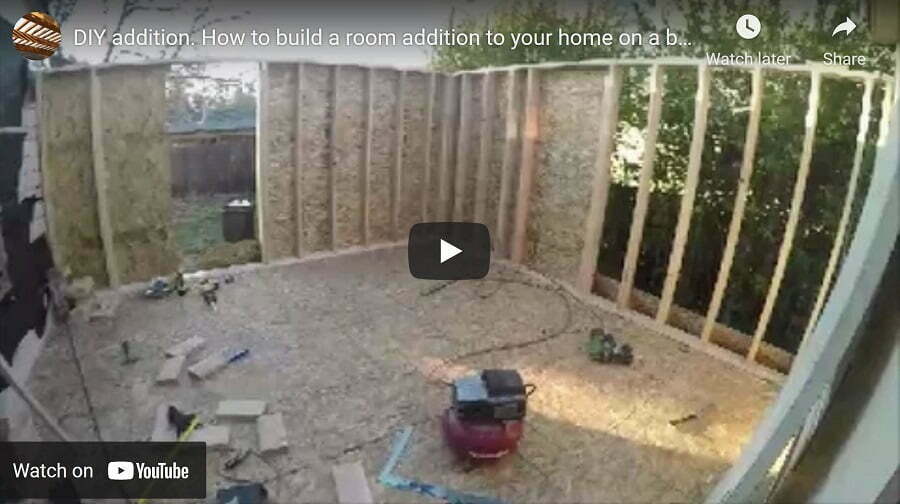 Before starting building a home addition, you must consider all your options. It may be possible for you to carry out the project independently, but you can make mistakes, and you'll have nobody to blame. Imagine spending thousands of dollars purchasing materials that you'll discover later on are useless, but you can't return them.
If you choose to take a DIY approach, you need to be confident about your technical skills. You also need to set aside ample time to undertake and complete the project without delays. Since you want to avoid mistakes and get the best possible outcomes, you should involve a licensed building contractor in the home addition project.
You can still do some of the stuff you're competent in to cut construction costs. For instance, if you have experience painting walls, you can talk to your contractor and ask them to let you do the painting.
It is recommended you only do what you are competent in and leave everything else to the licensed contractor. This is the surest way of saving money and getting the best outcomes at the same time. Always request cost estimates from a contractor to decide which way would work for you.
Doing it yourself can be fun and rewarding, but it can also be pretty stressful. If you have the skills, experience, and, more importantly, the time to finish it within your projected period, then you might as well go for it. It's important to assess your capabilities carefully and not bite more than you can chew.
Size and Scope of the Home Addition
Before the project can commence, you will have to discuss what you expect from the project with the contractor. You must specify the type of addition you require, its location, the features it will have, and the type of finish you prefer. The number and types of windows, type of door, whether you'll need a bathroom or not, type of lighting, and size of the addition are some of the key items you must specify.
Your contractor will give you tips in all these areas to ensure you can make informed decisions. Once the size and scope of the project have been clearly defined, you can ask for a quote and sign the necessary paperwork for the project to commence.
Permits
Before builders can undertake any construction project on residential or commercial properties, they must obtain a license. Before the project commences, therefore, be sure to confirm that your contractor has obtained the necessary permits. This is crucial for a variety of reasons.
For instance, unapproved modifications to your home can render your home insurance invalid. This can also raise issues with home financiers. If you'd like to sell the house in the future, the unapproved construction works can also raise issues in the valuation of the property.
You may be held liable in case of injuries during the unapproved works. Therefore, you must have a permit before building a home addition.
Materials
To save money during the project, be sure to procure your own materials, as this will help you avoid contractor markup charges. Just ask the contractor to give you a detailed list of materials and look for the best source of quality building materials. However, most contractors will insist on supplying lumber, concrete, and plumbing fixtures. The rest you can order yourself.
Investing in high-quality materials may be costlier, but you must consider the bigger picture. If these are durable, then it means less repair and replacement costs for you. It might be worth spending more and having peace of mind than scrimping unnecessarily and regretting your decision in the future.
Building Up vs. Building Out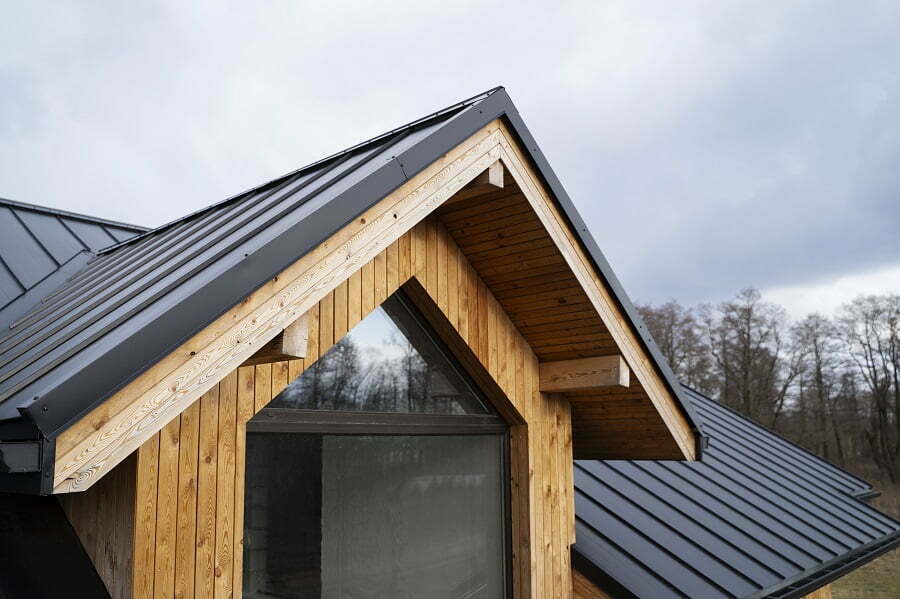 Home additions can be built upwards or outwards. Building upwards is a cheaper option in new constructions because no new foundation is required. Building outwards requires a new foundation, but it's cheaper in an existing house because no roof reconstruction is necessary.
Site Preparation Excavation Demolition
When building outwards, some excavation works must be done on-site. Trees have to be cut down and other structures demolished in that area. Your contractor will hire the equipment needed to do the excavation and site preparation works.
Architectural and Design Services
Home addition projects usually affect the design of a home, so it is recommended you involve home design experts in the process. A large section of the roof will have to be removed if building upwards. Since you do not want the design of the house to be adversely affected, you should pay a professional to redesign it.
Cleanup
There must be debris whenever there are excavation works and demolitions, and cleanup will be required. The contractor should handle the cleanup process to ensure you do not incur additional costs to remove waste material generated by the contractor. If you're looking for a professional to handle such cleanup, you can learn more about builder waste removal here.
Foundation Materials and Installation
After site preparation and cleanup, the contractor will build a solid foundation. The home addition will be built on the foundation once it is ready. Creating the foundation will take the longest because it is perhaps the most essential part of the structure.
A mini digger might be needed if your home is built on a not-so-smooth terrain. You can rent this impressive machinery from reputable companies for a certain period as you make your home addition.
Frame and Structure
Once the foundation has been established, the next step is to construct the frame and structure of the home addition. Treated wooden beams and frames are typically used for this purpose, but some contractors may incorporate metal beams.
Roof Framing and Materials
After building the frame and structure of the home addition, the contractor will build the roofing structure. Once it's ready, the contractor will install the roofing material. You can have the contractor use roofing material that is precisely the same as the roofing material on your home.
Drywall Ceiling and Walls
Once the roof is in place, the next step is to install the drywall ceiling and walls. This should not take long because the panels are usually ready for installation.
Insulation
Fiberglass insulation is a great option, but foam and many other types of insulating materials can be installed around the home addition.
Doors and Windows
Be sure to choose doors and windows similar to what you've installed in the house. The contractor should install doors and windows perfectly to ensure no gaps that can allow heated air to escape to the outside.
Utility Connections
The home addition must be connected to electricity, water, a drainage system, and an HVAC system. The contractor can subcontract these jobs if they do not have in-house electricians, HVAC contractors, and plumbers.
Flooring
Before painting and interior design works, the flooring material must be installed. You will need to choose the most suitable flooring for the home addition before installation can be done.
Siding and Trim
Siding materials must be installed on the exterior walls of the addition to protect it from the elements and enhance the aesthetic appeal of the exterior surfaces.
Interior Design
The interior walls must be painted, and art pieces hung on the walls to cap things off. Other decorative pieces can also be installed to decorate the interior of the home addition. You can handle this job with the help of a reputable interior designer.
Landscaping
The outdoor space may not look appealing after the excavation works during site preparation. Therefore, some landscaping must be done to improve the appearance and functionality of the outdoor space. Be sure to hire a competent landscaper to take care of the landscaping works, as this may not be in the forte of the building contractor you hired.
Added Property Value
Home addition projects should always be taken seriously because they can significantly increase the property's value if done right. This means that you can recoup the total cost of installing the home addition and more. That is why it is always recommended you follow the correct procedures and hire the best contractor you can find.
FAQ
Is it worth it to put an addition on a house?
Yes, adding an addition to a house can make your life easier by providing extra living spaces or bedrooms. It can also add to the overall value of your home. 
Is it cheaper to add on to a house or build up?
Adding on to a finished house is generally cheaper than building up because of the reconstruction involved. However, it's worth noting that adding a second floor in new construction is cheaper than building out.
What is a bump-out addition?
A bump-out addition is when the existing structure is extended outwardly to provide additional living space.
Does a bump-out need a foundation?
Bump-outs require a foundation because it's a part of a dwelling.
How do you start an addition process?
A good place to start is consulting a professional contractor, and they will help you plan and decide if you need to hire or DIY.
How much does it cost to add 1000 square feet to a house?
It may cost you $80,000 and more to add 1000 square feet to a house. On average, you can expect to spend from $8,000 per 100 square feet.
How do you add an addition to a ranch-style house?
Most of the same considerations apply to a ranch-style house like any other style. What's important is that you will want to design the addition in the same style, so it doesn't ruin your home's exterior.
Related reading: