Last updated on January 27, 2023
These are the top 30 prefab container homes and their manufacturers if you're looking for an affordable small home or an ADU. Read on!
Prefab container home construction gives you a rare opportunity to bring affordable prefab housing to your land lot (here's how it compares to other prefabs). Albeit these homes are usually small to tiny, you can still live in one.
And then there are larger homes built from containers as their structural frames that make a cheaper way to build a house. These homes may even look like real homes too.
This article is the latest digest of prefab container homes that covers the market and the main players. You can find a prefab maker near your location and see their price range. These are listed in no particular order.
Let's begin.
Table of Contents
Honomobo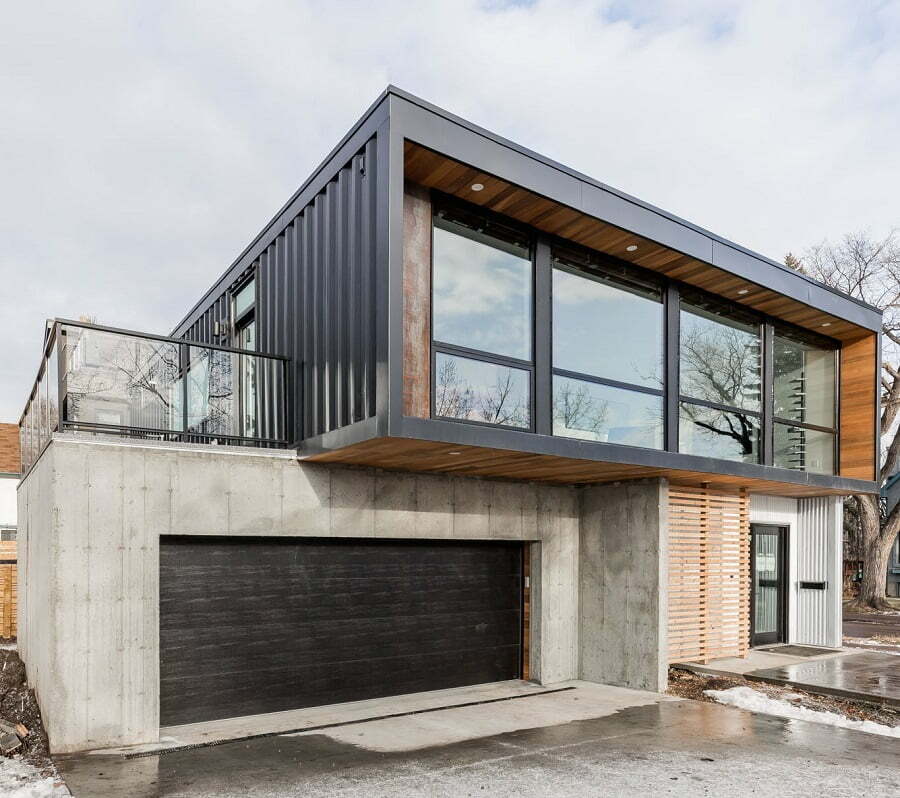 If you are looking for high-end prefab container homes, check out Honomobo. The company serves Canada and parts of the Northwestern US, including California, Washington, and Colorado. It is known for its eco-friendly materials and energy-efficient systems.
Each home is built to comply with local codes and affixed to a permanent foundation. Cost ranges from just under $100,000 for a studio to over $230,000 for a 3-bedroom home.
Location: Canada, NW US.
Price range: $100,000 to $230,000+.
Alternative Living Spaces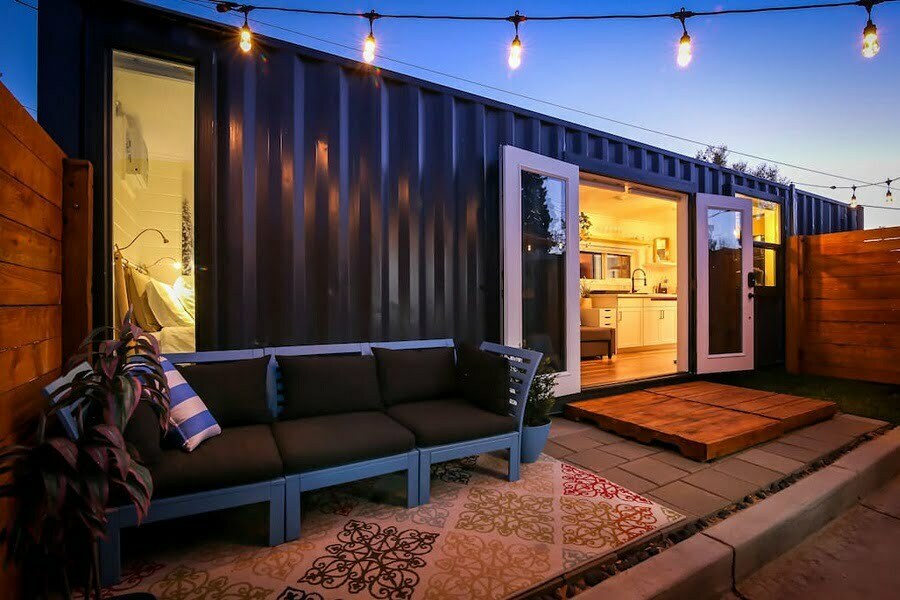 Alternative Living Spaces is a Las Vegas-based company that makes tiny container homes. Contact them if you plan backyard additions, vacation homes, Airbnb rentals, or RV park homes. Offerings are simple with only three variants: 20′, 30′, and 40′, with each coming with a Base, Eco, Deluxe, and Premier model. The cheapest option is $48,000, while the most expensive is $108,000. Countless upgrades are available to meet your specific needs.
Location: Las Vegas.
Price range: $48,000 to $108,000.
Custom Container Living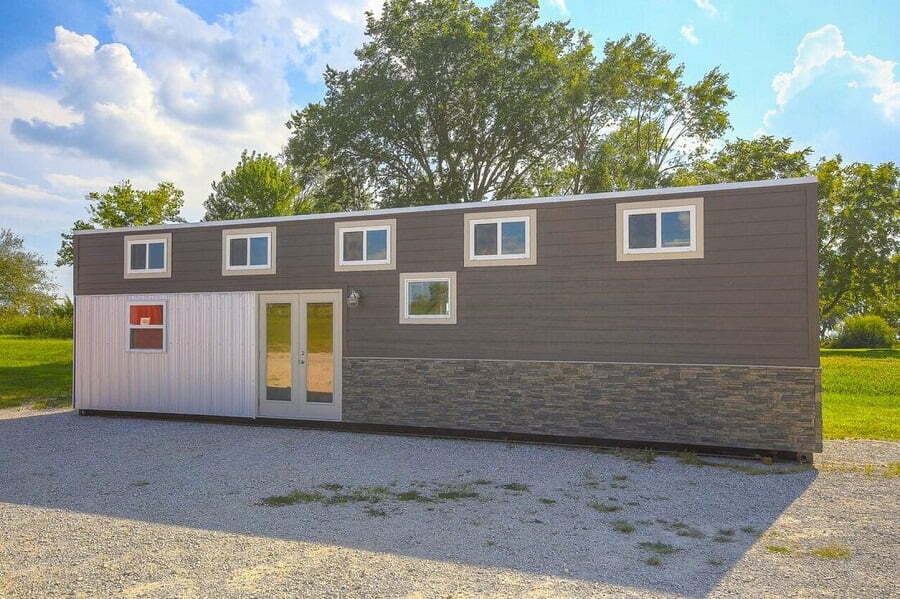 Custom Container Living is a company based in Kansas City, MO, that can ship across the US and overseas. They build tiny homes using 20′ and 40′ containers with state-certified floor plans. They can make studios, bunk houses, and family homes with up to 3 bedrooms. The prices range from $36,900 to $179,000 for their core packages. The delivery fee depends on your location.
Location: Kansas City, MO.
Price range: $36,900 to $179,000.
TAYNR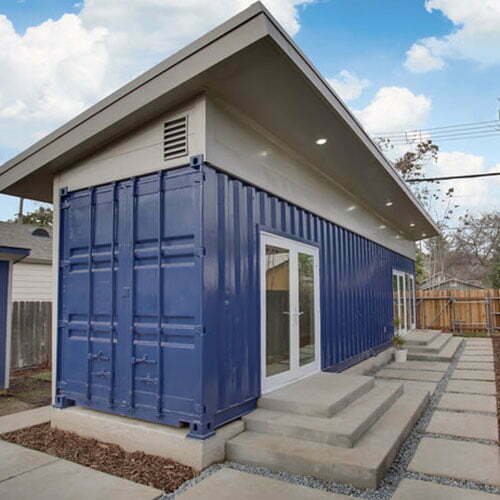 TAYNR is a modular home builder that serves Northern California, with offices in Sacramento. The company recycles shipping containers to create tiny homes, single-family homes, and secondary dwellings. Their offerings have floor areas as small as 160 square feet to 960 square feet. They can stop at any time and let customers take over the build if they want to. You will need $120,000 to $250,000 to purchase their finished homes.
Location: Northern California.
Price range: $120,000 to $250,000.
Backcountry Containers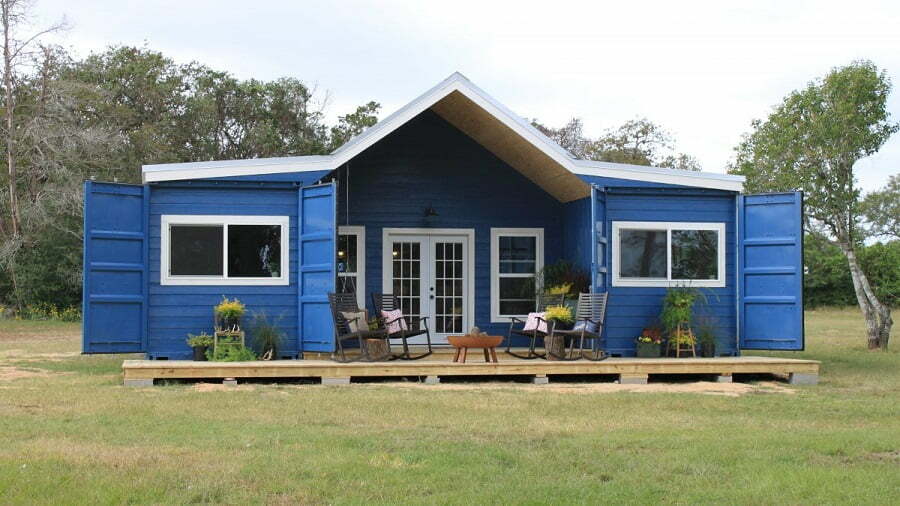 Backcountry Containers is based in Needville, Texas, with most of its clients coming from around the state. It started as an experimental project and grew into a family business. You can ask them to custom-build a unique and functional home for your property. If you are interested in single container units, the price starts at $40,000 for 20′ and $60,000 for 40′. For multi-container configurations, expect to pay $100,000 and up.
Location: Needville, Texas.
Price range: $40,000 to $100,000+.
New Frontier Design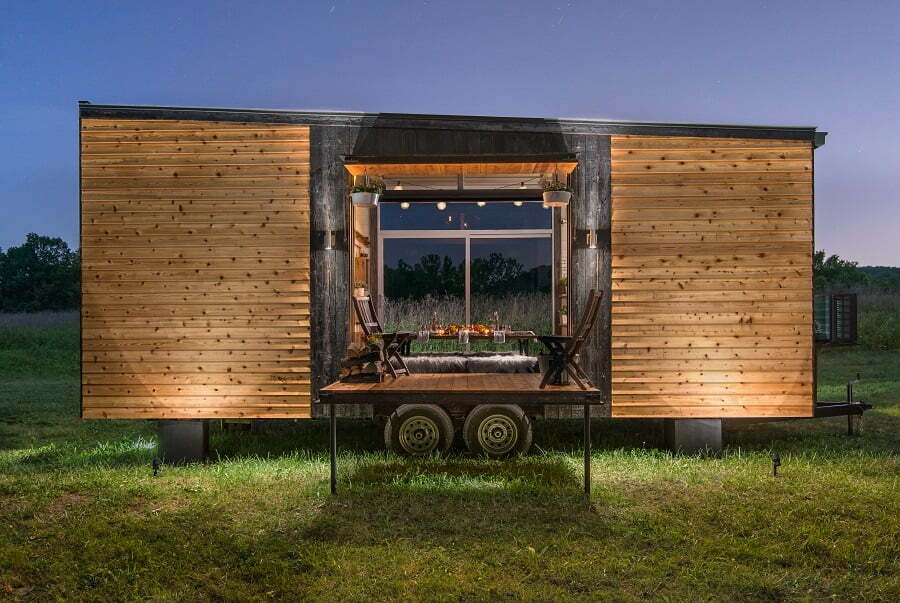 New Frontier Design is a Nashville-based company with projects across Texas, California, New York, and the rest of the US. What started as a father-son project turned into a leading tiny home enterprise with significant media exposure and brand partnerships. They have five models: Luna, Orchid, Escher, Alpha, and Cornelia. If you are interested, note that prices start at $105,000 for a 2-person home and go up to $225,000 for a 6-person build.
Location: Nashville, TN.
Price Range: $105,000 to $225,000.
Kubed Living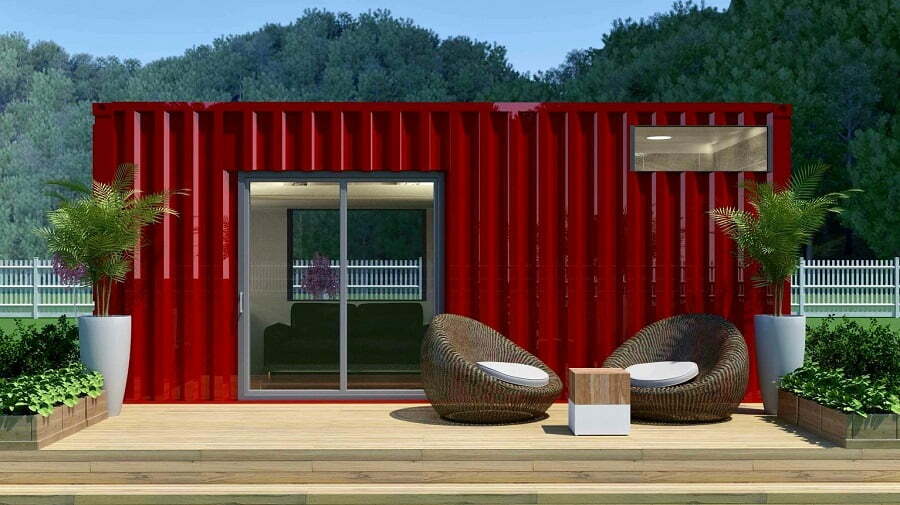 Kubed Living is a modular home company with offices in Sherman Oaks, CA. It serves both the US and European markets. They can provide you with a custom or pre-designed home. You can also depend on them for small commercial structures, offices, and backyard additions. Their cheapest products are the open-air Lounge at $19,000 and the WorkKube at $23,500. To buy a home, you need to set aside $55,000 to $330,000, depending on the floor area.
Location: Sherman Oaks, CA.
Price range: $19,000 to $330,000.
Logical Homes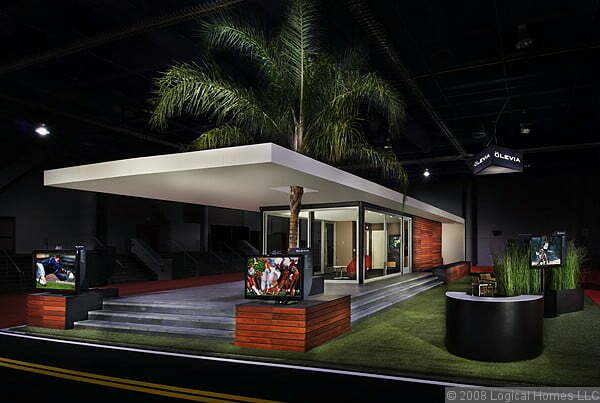 Logical Homes sells model homes and offers custom building services from Austin, TX. You may resonate with their goal of providing a home for every person on the planet. They try to achieve this by using upcycled, eco-friendly materials through efficient fabrication and assembly. Models cost around $200 to $300 per square foot. Choose from their models ranging from 640 to 3,580 square feet of livable interior, with the biggest having as many as five bedrooms.
Location: Austin, TX.
Price range: $200 to $300 per square foot.
MB Architecture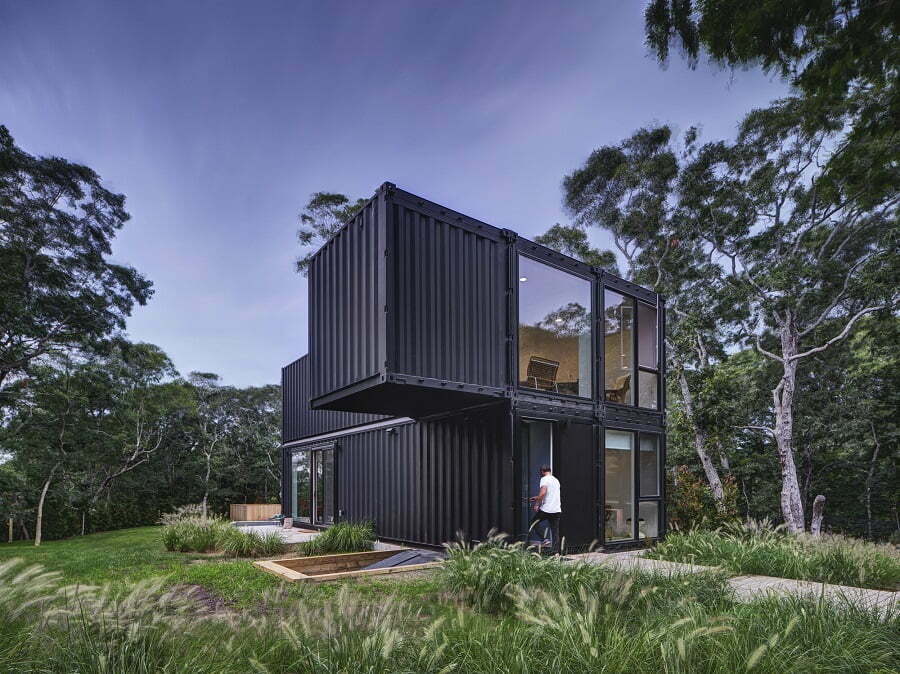 MB Architecture builds homes around the US with offices at Chelsea and East Hampton in New York. The company also has international projects in Germany, Chile, Kenya, China, etc. They can build prefab container buildings in 6-8 months, a house in 1 year, and towers in 4-6 years. They design everything from the structure to the interiors. If you are wondering about the price, their work costs the same as traditionally built homes of the same size.
Location: Chelsea and East Hampton, New York.
Price range: from $225,000.
Cargotecture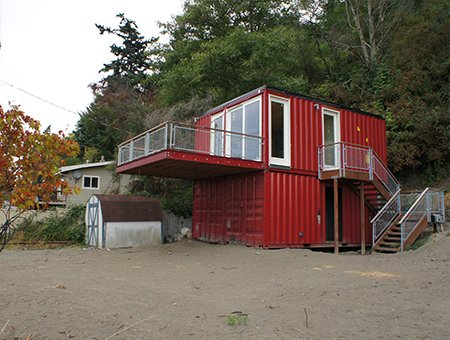 Cargotecture is based in Seattle, WA but ships its prefab buildings worldwide. It has projects in Texas, California, Utah, Florida, Nevada, Vermont, New York, and the Pacific Northwest. The company is one of the pioneers of shipping container construction, having seen its potential for sustainability, affordability, and structural integrity. If you are interested in buying one, then note that their base models start at $19,000 for 160 sq ft up to $134,500 for 720 sq ft.
Location: Seattle, WA.
Price range: $19,000 to $134,500.
Nova Deko Modular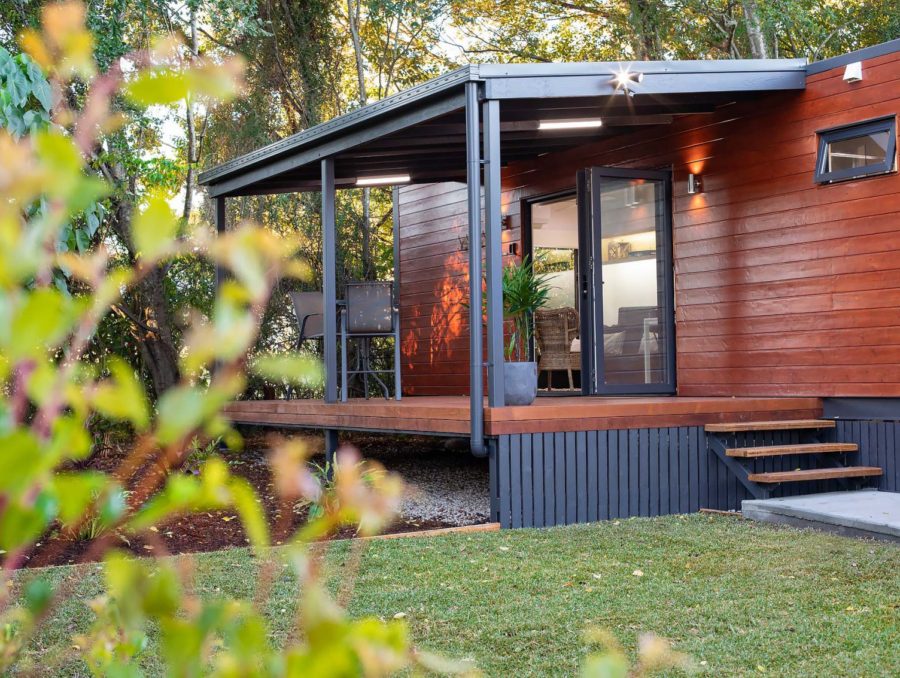 Nova Deko Modular offers affordable prefabricated residential homes that are complete and ready for installation. The company operates its own factory, giving it absolute control over the quality, speed, and price. It is an Australian-Chinese enterprise that delivers around the world. The Milan model has a base price of $44,000 with one bed, one bath, and 320 sq ft. Get a smaller or bigger structure depending on your requirements.
Location: Australia and China.
Price range: from $44,000.
Container Homes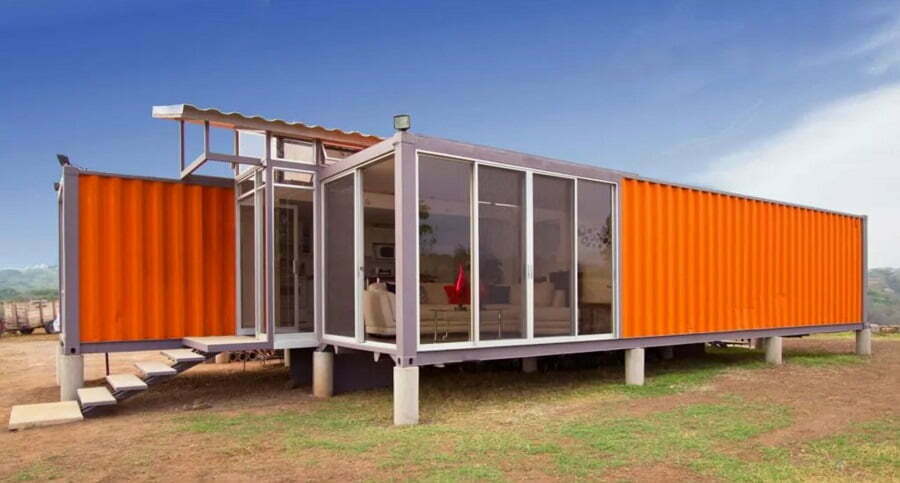 Container Homes is an Australian company that provides luxury prefab homes with turnkey and custom-made solutions. They also build public toilets, remote work camps, dome houses, mobile food trailers, classrooms, and commercial buildings using shipping containers. Their tiny mobile homes start at just $52,000, while micro smart homes are offered from $49,000 and up. You can get a 40ft home with 1 to 2 bedrooms at $69,000 and up.
Location: Ashfield, NSW, Australia.
Price range: $49,000 to $69,000+.
MODS International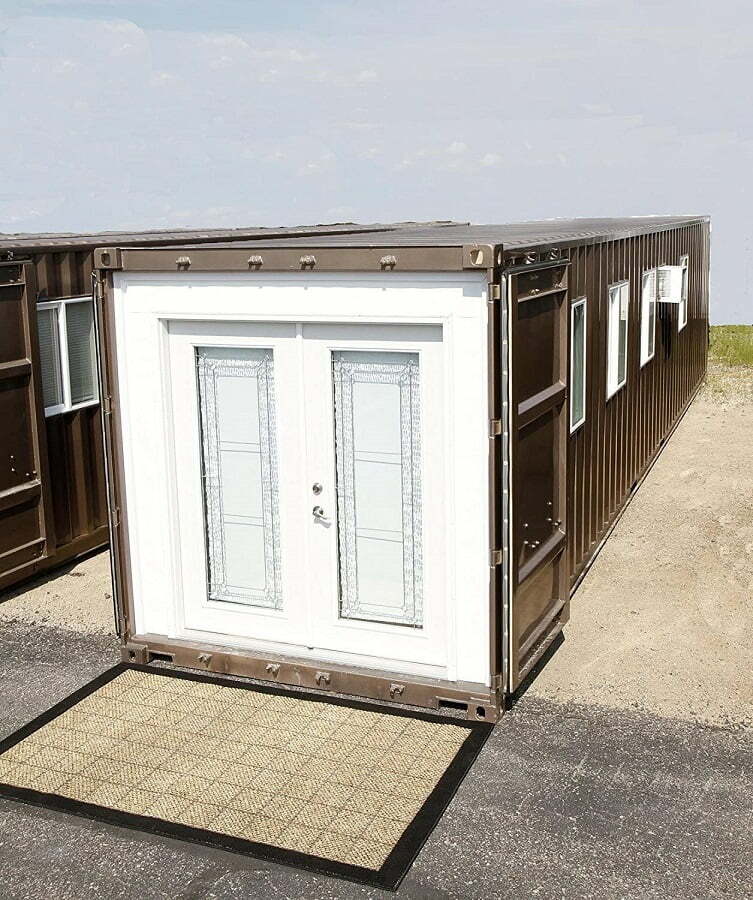 MODS International is based in the US and ships across the country. The company is taking its container homes closer to consumers by offering them on Amazon. For example, its MODS 40 Foot Tiny Home with a bedroom, toilet, shower, sink, kitchenette, and living area sells for $36,000. You get a mini-split HVAC system and full insulation at this price.
Location: ships nationwide via Amazon.
Pice range: $36,000.
Office of Mobile Design
OMD is an architecture firm that champions mobility, economy, and innovation. Behind it is an award-winning team recognized for its ability to build practical solutions for low-cost housing. It is based in Venice, CA, with projects all over the state, from modular homes to schools. You can check its prefab line if you aim for secondary dwellings or rental spaces. Price ranges from $96,000 to $271,000.
Location: Venice, CA.
Price range: $96,000 to $271,000.
Truth Box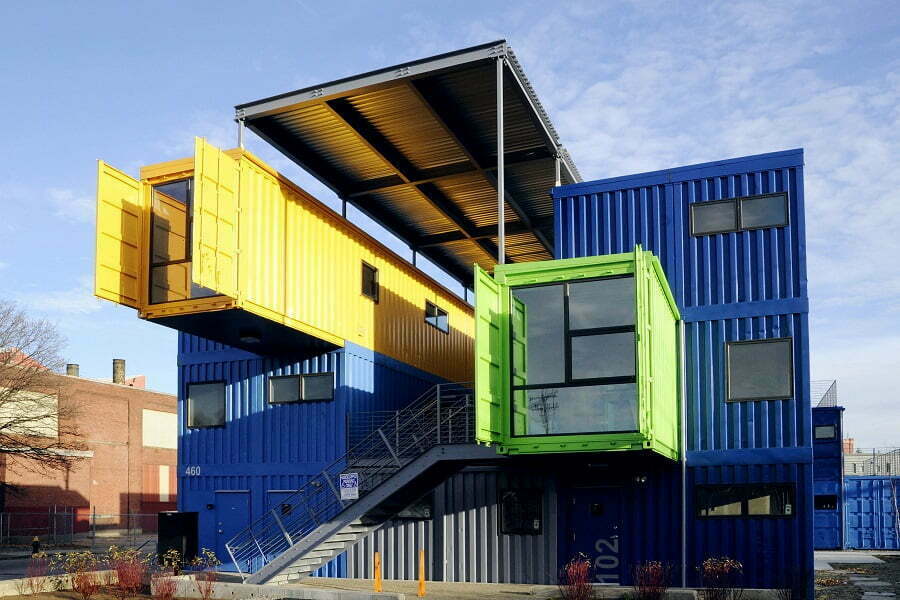 Truth Box is based in Providence, Rhode Island. It is a small architecture firm specializing in an eco-friendly yet affordable design. The team has worked on projects ranging from single-family homes to commercial buildings. Its globally recognized green Box Office project is a 12-unit building of 37 stacked shipping containers. You can also get your own unique structures designed and built by the firm.
Location: Rhode Island.
LOT/EK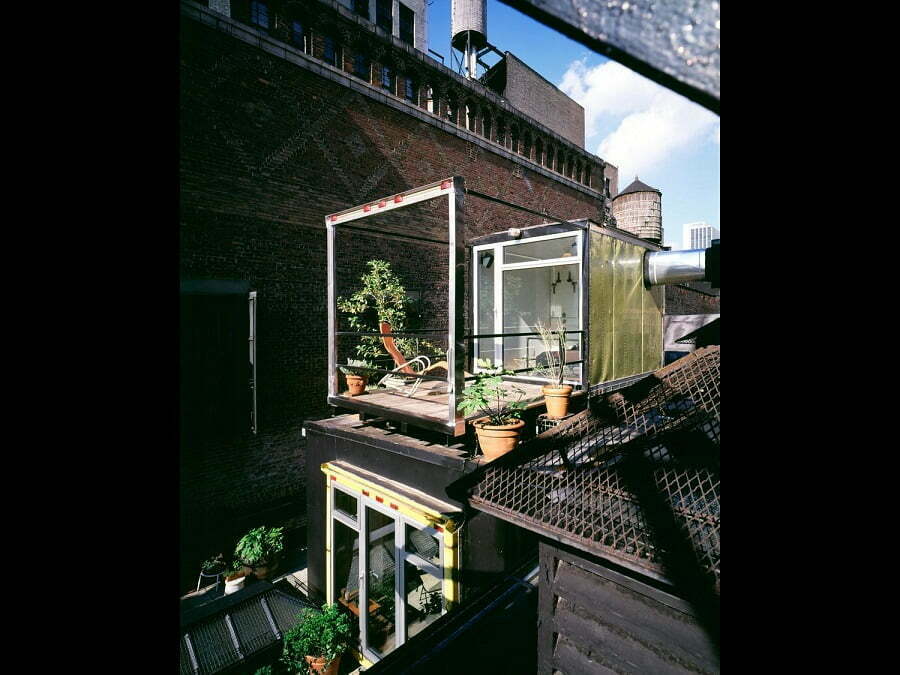 LOT/EK is an award-winning architecture firm based in New York, with projects in China, Korea, Italy, and the US. Its name is a fusion of low and technology. It is low in humility, pricing, and environmental impact, yet technologically driven and hungry for innovations. The company can create prefab residential structures between 640 sq ft to 1,920 sq ft. To achieve your desired outcomes, they can use 20 and 40-foot shipping containers arranged vertically or horizontally.
Location: New York.
SG Blocks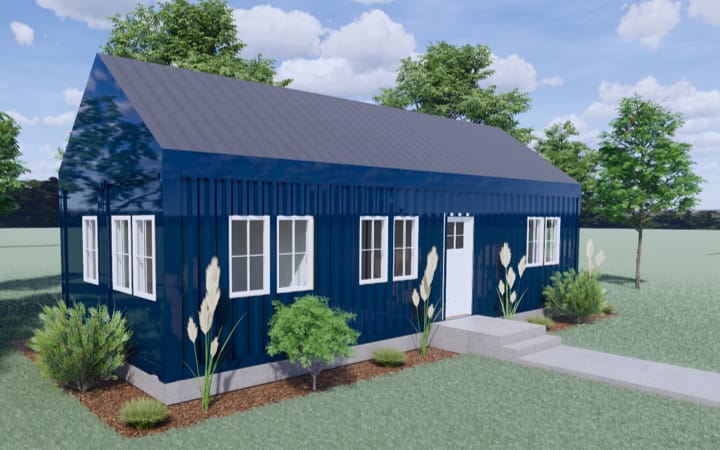 The headquarters of SG Blocks is located in Jacksonville, FL. The company builds residential buildings with shipping containers and modular construction techniques. If this appeals to you, note that home prices start at $90,000 for the Bluebell Cottage with two bedrooms, one common bath, and an open concept kitchen. They also have a 2-story home called The Cedars with 1,280 sq ft of living space, three bedrooms, and two bathrooms.
Location: Jacksonville, FL.
Price range: from $90,000.
Hybrid ARC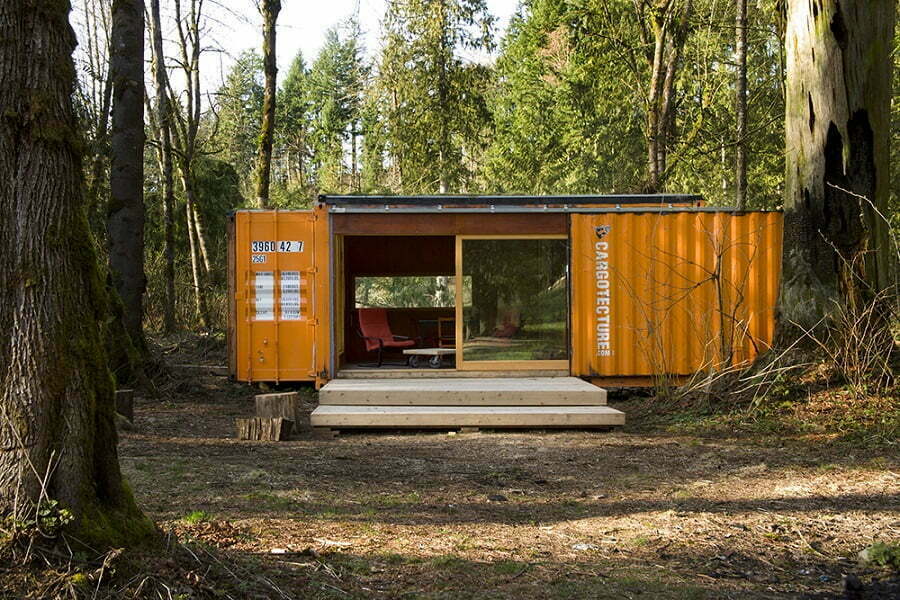 Hybrid is an architecture company based in Seattle, WA, that uses a multi-disciplinary approach to design and development. It can also build structures with its full license obtained in 2007. Hybrid champions prefab construction for enhanced efficiency. You can lean on the company if you are looking for single-family homes or apartment buildings using shipping containers. Among its projects is Studio 320, featured on HGTV and the DIY Channel.
Location: Seattle, WA.
BUHAUS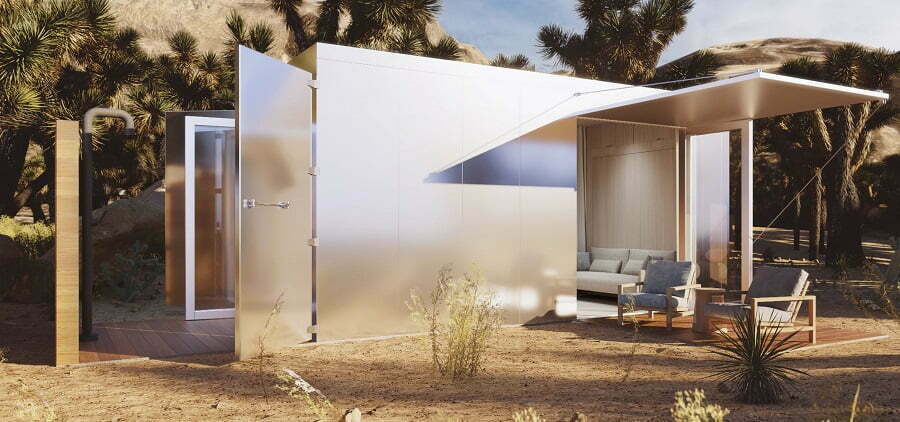 If you remember the destructive Woolsey Wildfire in Malibu, then you might appreciate the German-inspired BUHAUS effort to help affected residents. The founders had years of experience repurposing shipping containers, so it was easy to pivot into building compact and comfortable homes. The Buhaus costs $96,000, excluding shipping. It can be customized with pre-selected finishes. Some users use it as a guest house, home office, or hotel room.
Location: Malibu, California.
Price range: from $96,000.
Global Modulars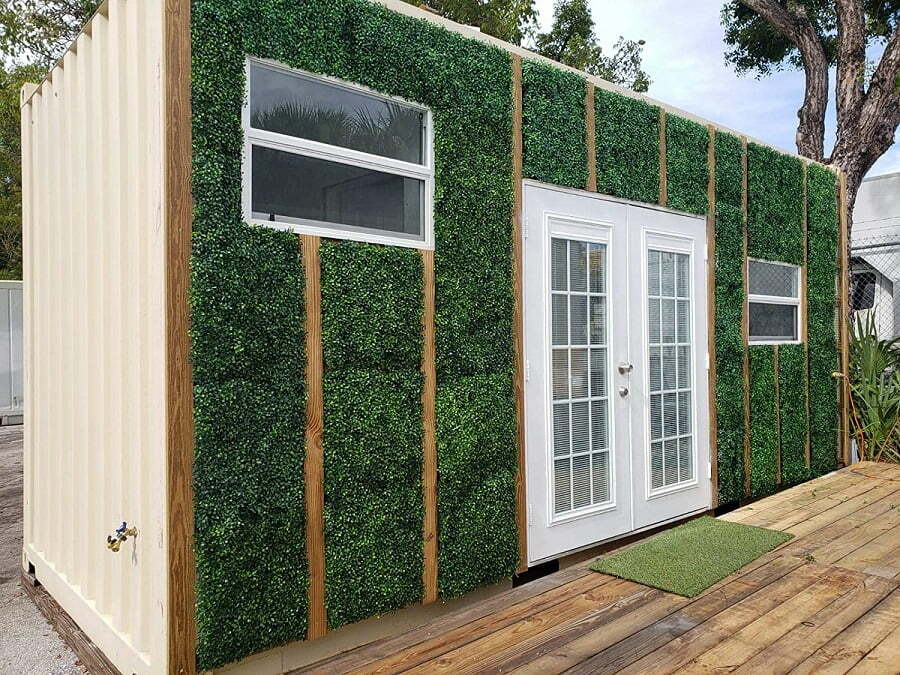 Global Modulars of Florida turn high cube cargo containers into prefab homes. It sells directly on Amazon, allowing regular online shoppers like you to order a unit with ease. Delivery can take 3-5 weeks within the country. Their House 20 ECO Tiny Home is made to US construction codes. It is weatherproof and leakproof, with amenities like air conditioning, a smoke detector, and a fire alarm. The ready-to-live unit will cost you $30,000.
Location: Florida.
Price range: from $30,000.
High Cube Homes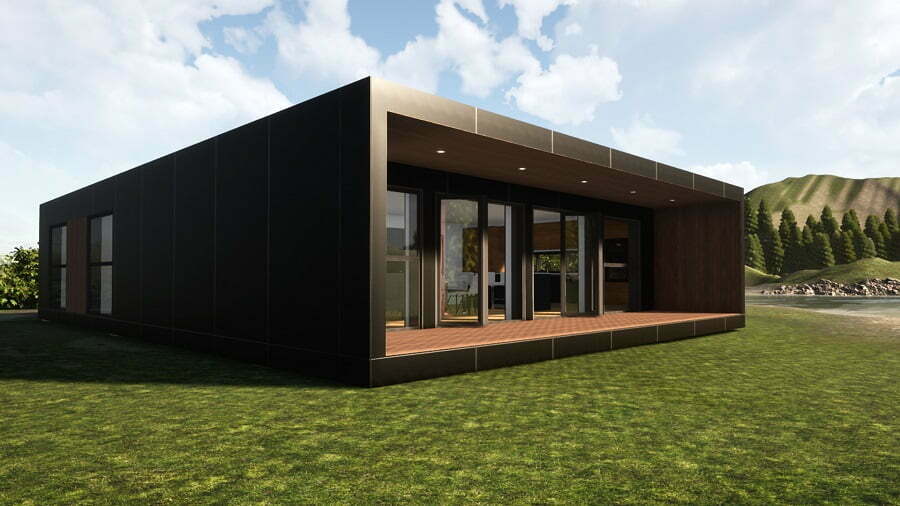 High Cube Homes specializes in affordable shipping container residences. It is a UK-based company that builds within the country using local suppliers. Expect their units to be ready for connection to the grid. These come in 1, 2, 3, and 4-bedroom configurations. The smallest unit is 27sqm and starts at £49,000 ($62,000), while the biggest is 115sqm and starts at £139,000 ($175,000). The price includes UK delivery.
Location: mainland UK.
Price range: $62,000 to $175,000.
Mod Haus Plus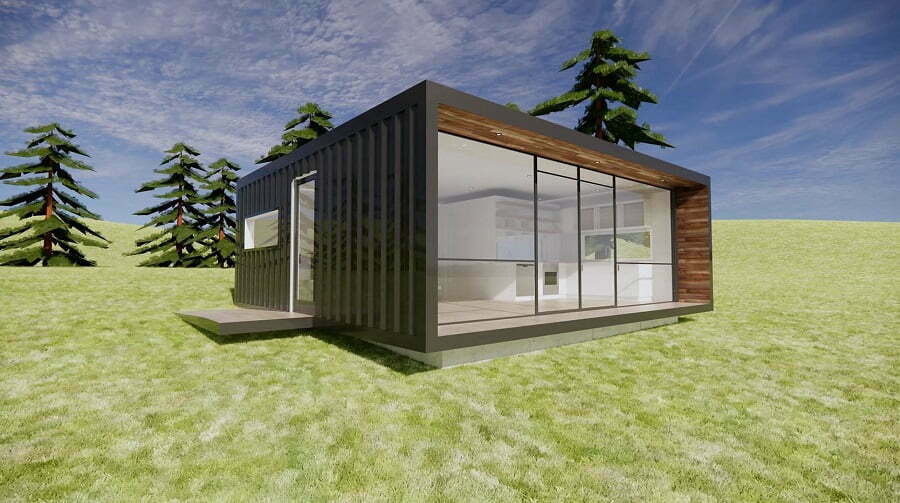 Mod Haus Plus is a modular home builder based in Gravenhurst, Ontario. They build everything in their in-house factory and ship the units across Canada. Aside from homes, they also make garages, pools, and custom bars from shipping containers. Their smallest product is a 100 sq ft bunker at $23,000 CAD ($18,300 USD). Their studio office is $50,000 ($40,000 USD), while their 1-bedroom homes start at $112,000 CAD ($89,000 USD). Their 4-bedroom model starts at $537,000 ($427,000 USD).
Location: Gravenhurst, Ontario.
Price range: $18,300 to $427,000.
Embark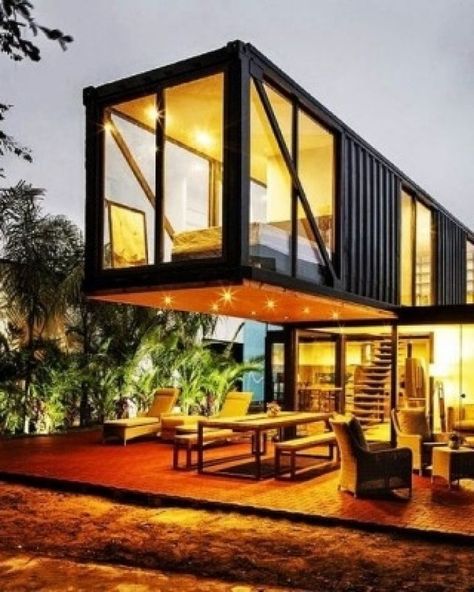 Embark is a leading builder of container homes in Melbourne, Australia. They keep their designs simple and modern, focusing on efficiency and functionality. Their innovative building techniques allow them to deliver units faster than others. For custom homes, expect to pay around $1,200 per square meter. Small units can start from $15,000 to $50,000 fully outfitted. Luxury builds can go as high as $400,000, depending on specifications.
Location: Melbourne, Australia.
Price range: $15,000 to $400,000.
Domino Homes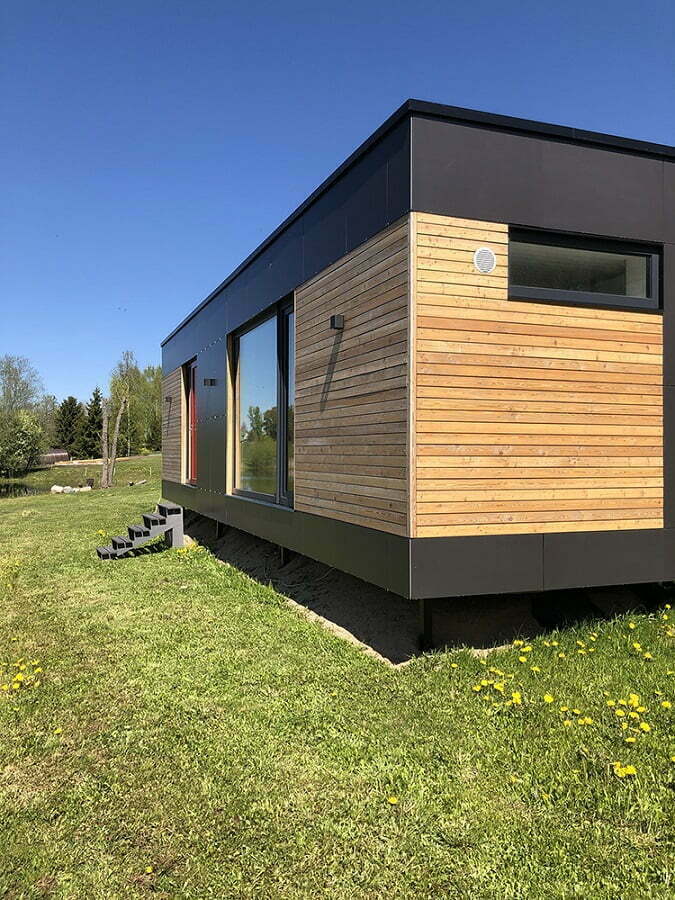 Domino Homes is a company based in Riga, Latvia, where they have their manufacturing facility. Their creations are meant to be family homes for modern living, but these can also be used as cabins, offices, rental suites, or multi-unit apartments. You can avail of their upgrade options like smart security, lighting, heating, and solar power. The smallest home on their catalog has 28sqm of living area, while the largest has 135 sqm.
Location: Riga, Latvia.
Container City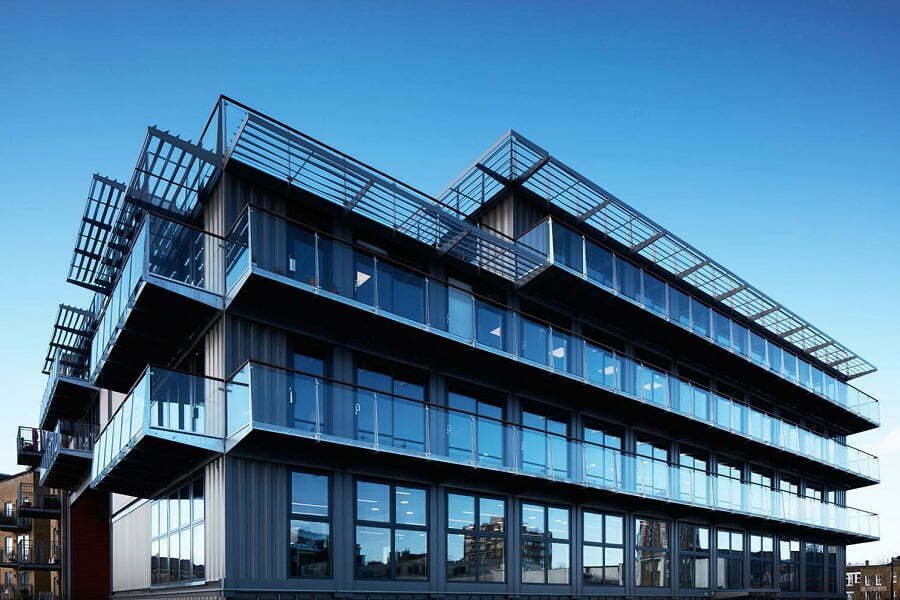 Container City is a London-based integrated construction service provider. It has created award-winning residential, commercial, and educational buildings out of shipping containers. You can ask them to make unique designs suited to the needs and budget of your project. Their team can take care of everything, including the initial feasibility studies, fabrication, fit-out, and installation. Their cost-effective solutions have turned heads worldwide, so you might want to check them out.
Location: London, UK.
Budget Shipping Containers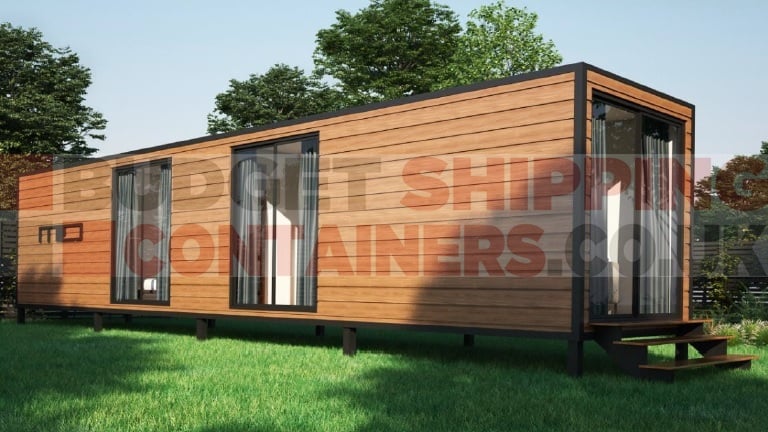 Budget Shipping Containers is based in Birmingham, UK. They provide off-the-shelf solutions for people who want to purchase an affordable home fast. Basic units include interior insulation, laminate flooring, wooden exterior coating, bathroom tiles, wooden room doors, and an aluminum sliding front door. You can get upgrades like a kitchen with appliances, toilet, shower, and water heater. Prices start at £50,000 plus VAT.
Location: Birmingham, UK.
Price range: from $63,000.
Container Home SA
Container Home SA operates from South Africa and can export to any country by land or sea. Aside from converting shipping containers into houses, they can also create mobile kitchens, juice bars, coffee shops, restaurants, offices, retail spaces, and pop-up shops from the base material. Shipping container homes in South Africa start from R150,000 and can go up to R2,000,000.
Location: South Africa.
Price range: $10,000 to $500,000+.
Bison Modular Homes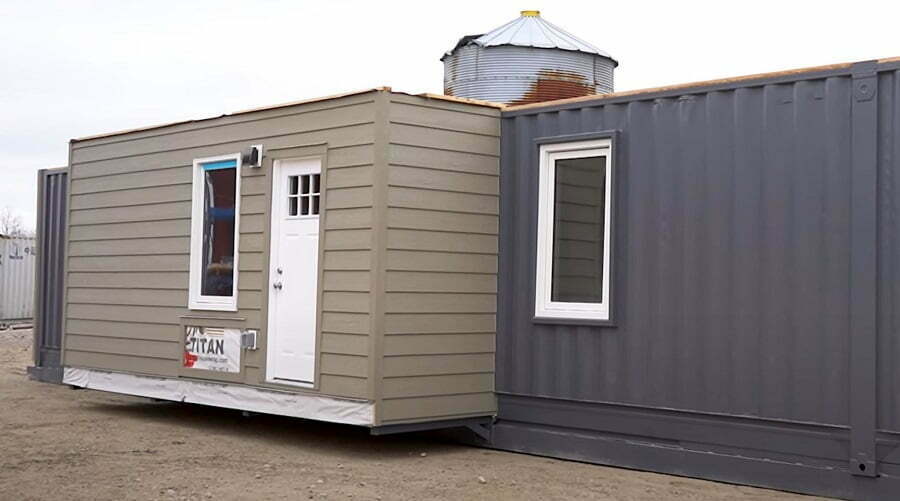 Bison Modular Homes operates out of Manitoba, Canada. The First Nation-owned company is focused on improving the quality of life for indigenous and northern communities through sustainable and durable housing. They use shipping containers and self-framing steel insulated panels to create modular structures. Bison makes 320 sq ft bachelor suites and 550 sq ft family homes. They deliver anywhere in the world.
Location: Manitoba, Canada.
Pesina Steel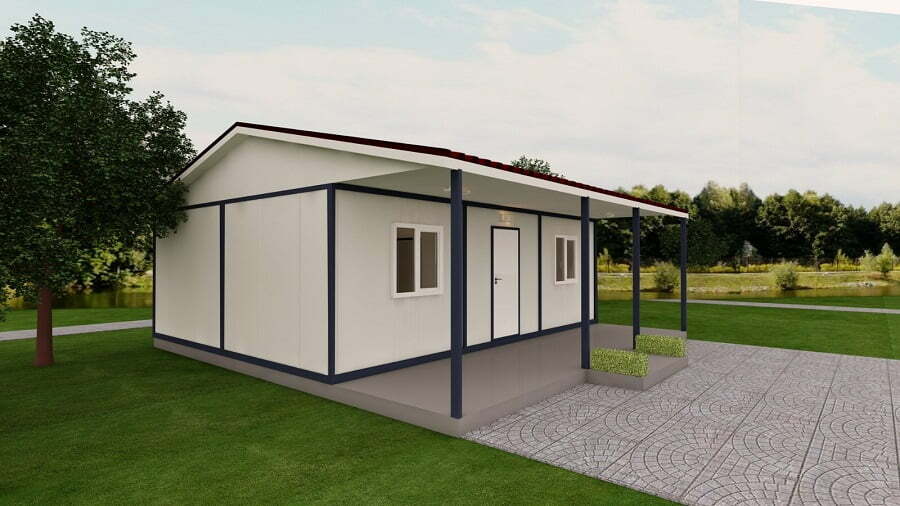 Pesina Steel is a builder of prefabricated buildings based in Istanbul, Turkey. It can deliver units to any country by land or sea. The company makes affordable tiny homes and modular wall houses using steel-framed construction. Their prefab houses range from 30 square meters to 148 square meters. You can customize their offerings to meet your needs.
Location: Istanbul, Turkey.
RS2 Architects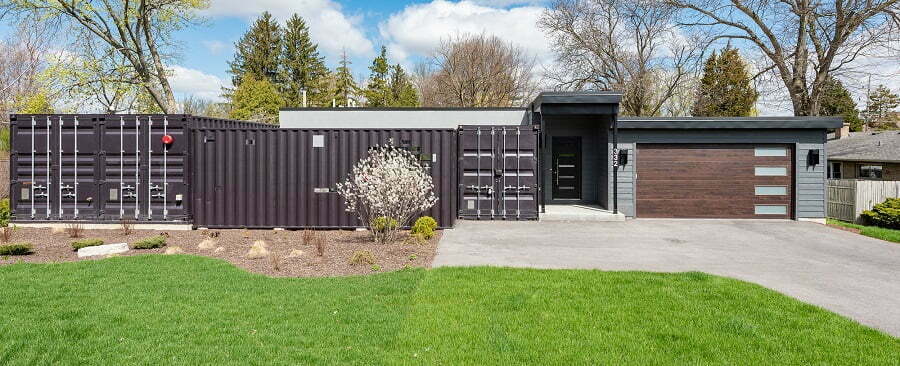 RS2 Architects is a firm based in Wheaton, Illinois. They have completed several container home projects and continue to build on their experience. They have developed construction methods to make containers structurally sound and code compliant. The firm can help you design and build your own custom home with this base material. The estimated final cost is nearly the same as traditional builds at $200-$250 per square foot.
Location: Wheaton, Illinois.
Price range: $200-$250 per square foot.
Related reading: