Last updated on September 26, 2023
Looking for a modular or prefab home manufacturer or turnkey home in Colorado? Here's the latest digest.
Colorado is a beautiful state to build your home. It has hot summers and pretty snowy winters. Hence, prefab houses here are built to withstand the weather conditions, made to be energy-efficient, and they meet all the local requirements.
Aside from that, Colorado is home to beautiful mountain ranges, landscapes, and thriving cities. There's always a need for housing to meet the increasing demand. This is why the local government continues to look for solutions, encouraging affordable prefab manufacturing.
We have Colorado-based manufacturers and builders specializing in modular and prefab homes. We've listed them below. Take your pick closest to you and purchase your first prefab home.
Table of Contents
Colorado Modular Homes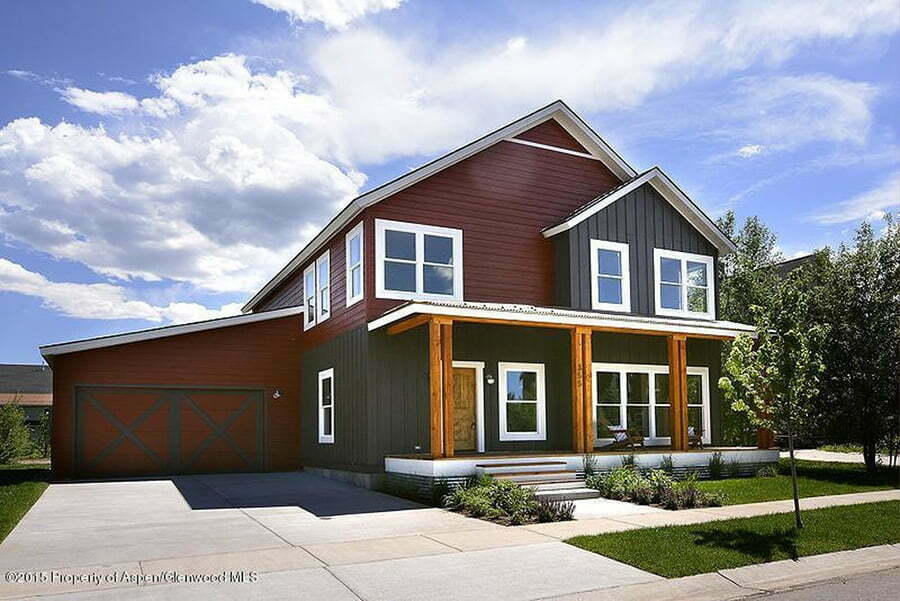 Schedule a tour of Colorado Modular to discuss your ideal mountain lodge. Select a floor plan or get a custom home created offsite and delivered promptly.
A 1,500sqft unit with 2 beds and 2 baths starts at $350,000, while a 2,600sqft design with 4 beds and 3 baths starts at $665,000. So go ahead and add your preferred features.
Smart Pads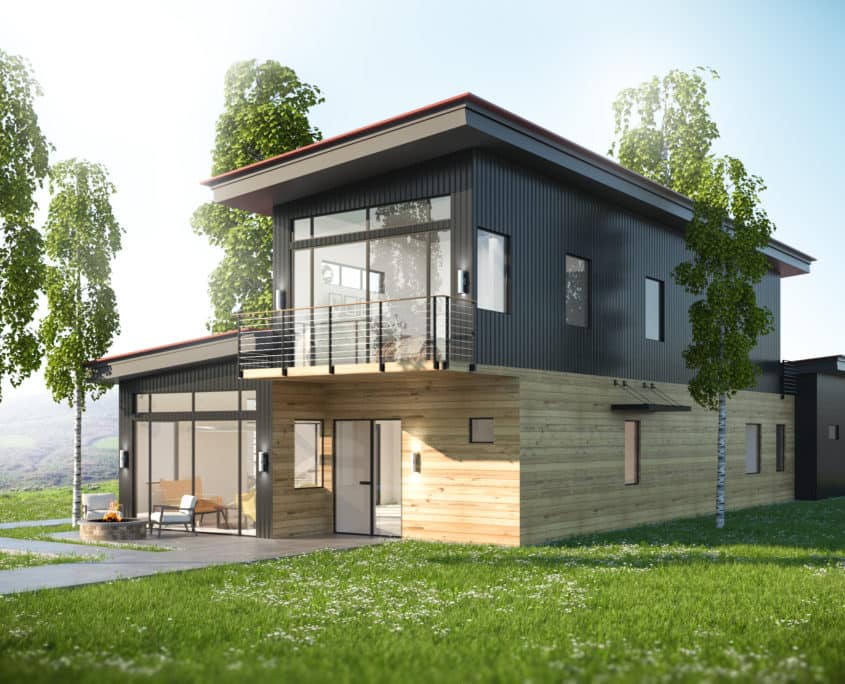 Smart Pads creates luxury prefab homes for modern mountain living. The trendy finishes, smart designs, and precision engineering can be yours at a great price.
Check the 432sqft Ridgeline loft home if you want a modest cabin or the 2,582sqft Winter Park that can expand to 4,000sqft with an optional basement and garage.
Liscott Custom Homes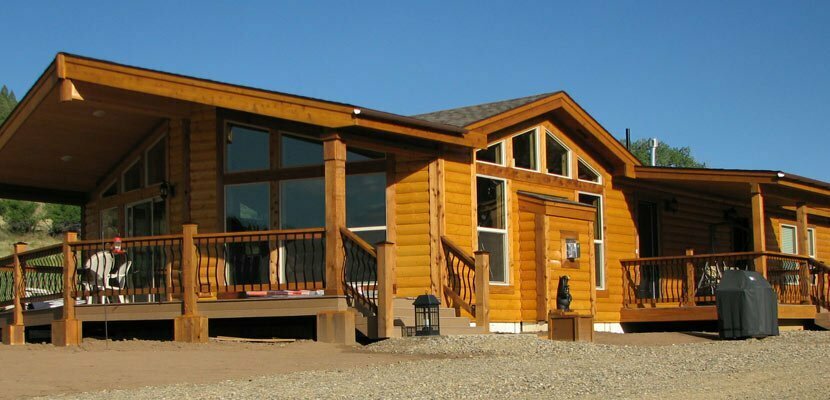 Liscott of Castle Rock makes prefab homes in various styles, from ranch to contemporary dwellings. All structures meet international building codes.
You can spend as little as $66,000 for a 367sqft tiny home or $882,000 for a 6,720sqft townhome. Quotes exclude land, delivery, site work, permits, and utilities.
Alpine Homes Fort Collins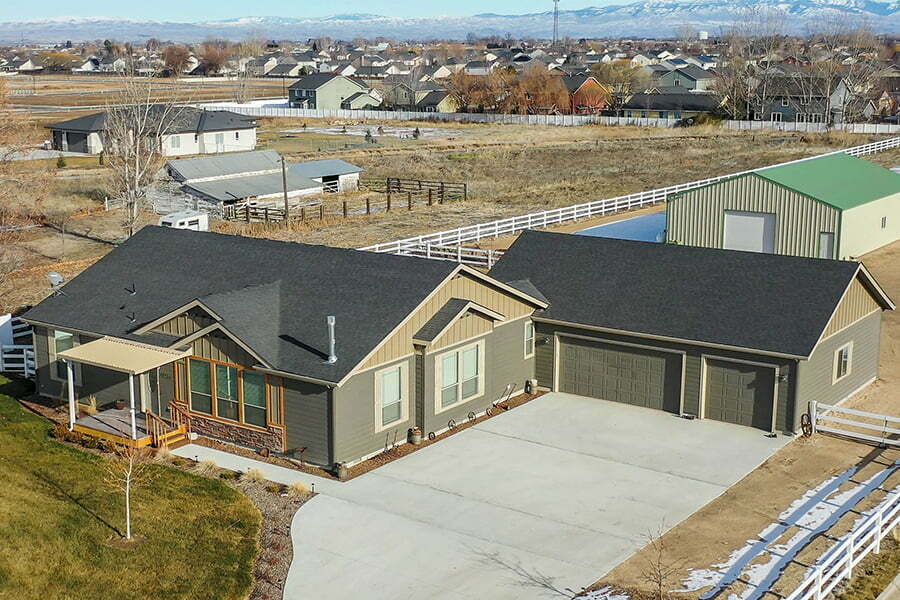 Alpine Homes is the oldest private dealership of prefab dwellings in the region. They have homes from notable manufacturers like KIT, Highland, Champion, and Heritage.
Floor plans range from 532sqft to almost 3,000sqft. You can find ranch-style models, two stories, or narrow lot configurations. Call Alpine for current prices.
Northstar Homes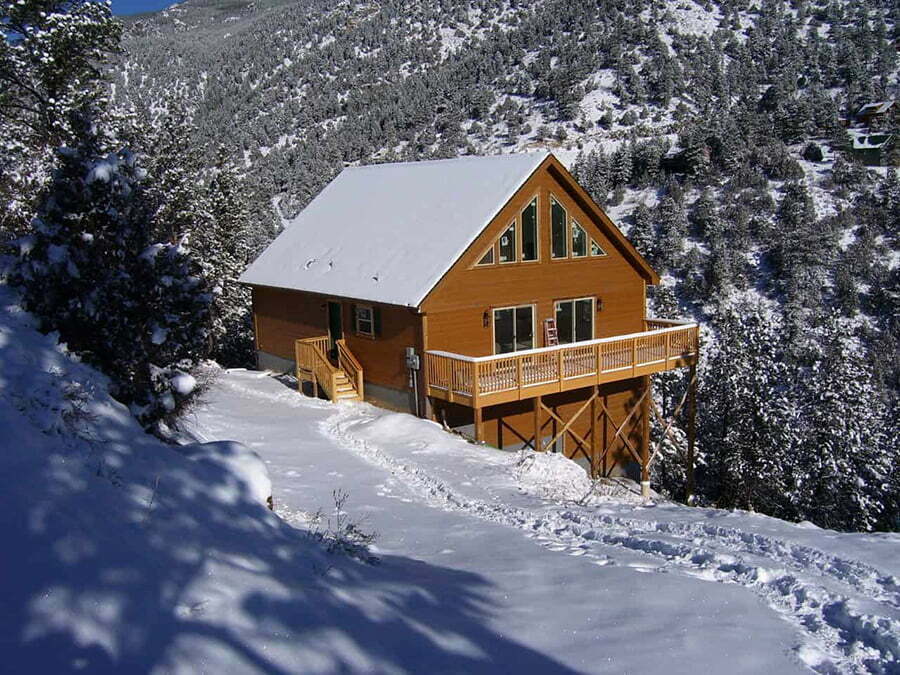 Northstar Homes offers full turnkey service, including design, construction, delivery, and finishing. Pick a style: ranch, cabin, cape cod, two-story, or multi-family.
The pre-designed floor plans can reach up to 3,800sqft with 4 bedrooms and 4 bathrooms. Tour the onsite models to assess the quality of their work and secure quotes.
Colorado Prefab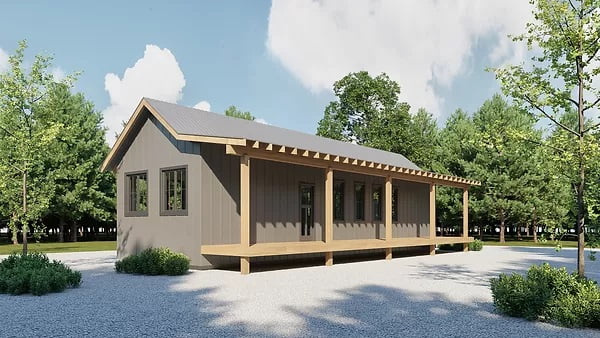 Colorado Prefab uses proven manufacturing techniques to create precision kits for homes of various sizes and designs. Expect delivery within 6 months of your order.
Choose from 5-floor plans. Among your options are a 1,040sqft 2-bed, 2-bath guesthouse and a 2,220sqft 3-bed, 2-bath family home with 12-foot ceilings. Customize as you wish.
Seeger Homes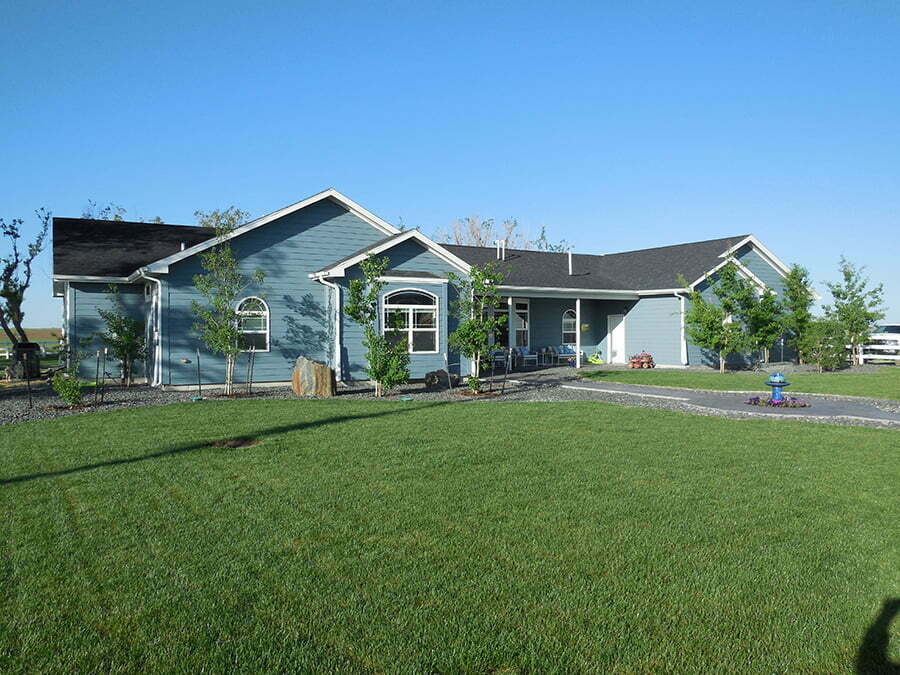 For great aftersales service, check out Seeger Homes. They'll provide the support you need throughout your home ownership. If there's a problem, they'll come and fix it.
Seeger offers models from manufacturers like Bonnavilla, Skyline, A1, and Northstar. Pick your ideal floor plan from sub-1,000 sq. ft. and up. Get guaranteed pricing with no cost over-runs.
Sherlock Holmes LLC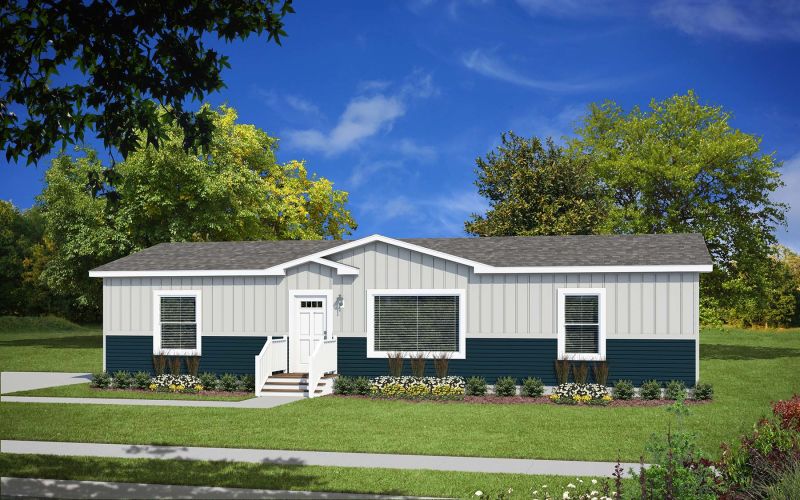 Sherlock Holmes will solve your housing problems with their Skyline prefab homes. These come in different styles, from prairie to contemporary.
If you need a starter house, you can get one as little as 533sqft. If you want a big family home, then see the 2,3000sqft models. Give them a call for a free price quote.
Kopper Creek
You can expect excellent craftsmanship, creativity, and character at Kopper Creek in every Home. The company has over 20 years of experience with hundreds of finished projects.
Visit their display homes, including a 1,080sqft cottage, a 2,204sqft mountain lodge, and a 2,280sqft prairie home. Let these inspire you to make your custom build.
Accolade Homes

Accolade Homes is a Calhan-based prefab dealer that sells models from Champion and Bonnavilla. You can get help with planning, budgeting, designing, and building.
You can find budget options under 700sqft and more advanced solutions over 2,000 sqft. Accolade can also provide a land home package in partnership with local real estate agents.
Simple Homes
Simple Home is a Scandinavian-inspired architectural firm that offers prefab models and custom designs. See examples of their ADUs, single-family units, and rowhomes.
You can get a compact shed with 366sqft of living space atop a 463sqft garage or an efficient 1,518sqft detached home with 2 beds, 2.5 baths, and 2 car slots.
Colorado Building Systems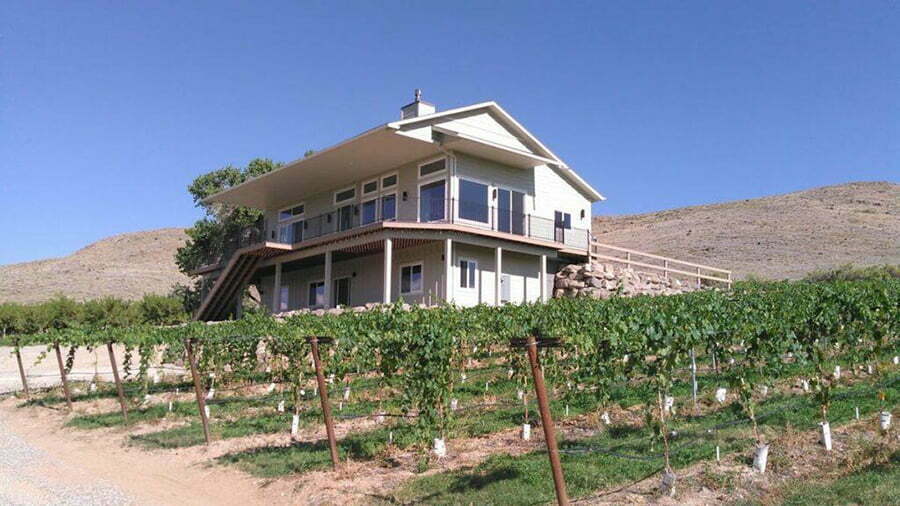 Colorado Building Systems is a prefab builder that creates cabins, single-family homes, and multi-family cabins. Skilled tradesmen elevate each project into an impressive structure.
Floor plans can be as small as 416sqft or as big as 4,209sqft. Work with CBS to make adjustments based on your needs. Change the layout or the finishes and get your quote.
Clayton Homes Denver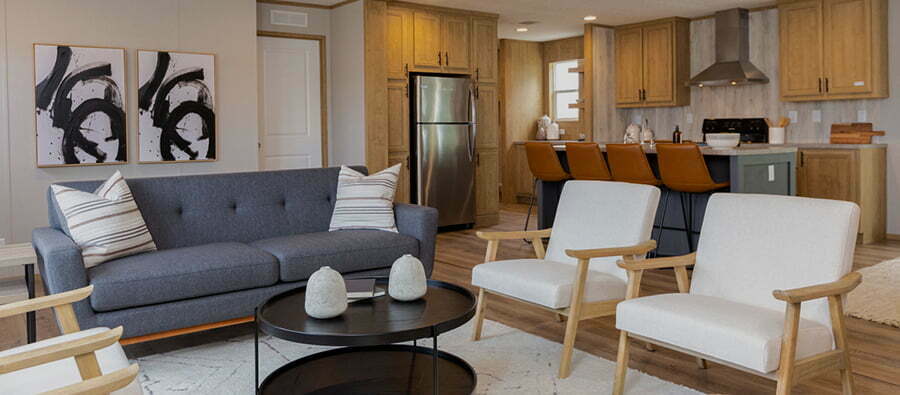 Clayton Homes is a respected name in the prefab industry. The company has a branch in Denver to cater to residents that want affordable homes fast.
Prices start at $70,000 for a 765sqft single wide. On the other end of the scale, a 2,115sqft model with 4 beds and 2.5 baths begins at $340,000.
Phoenix Haus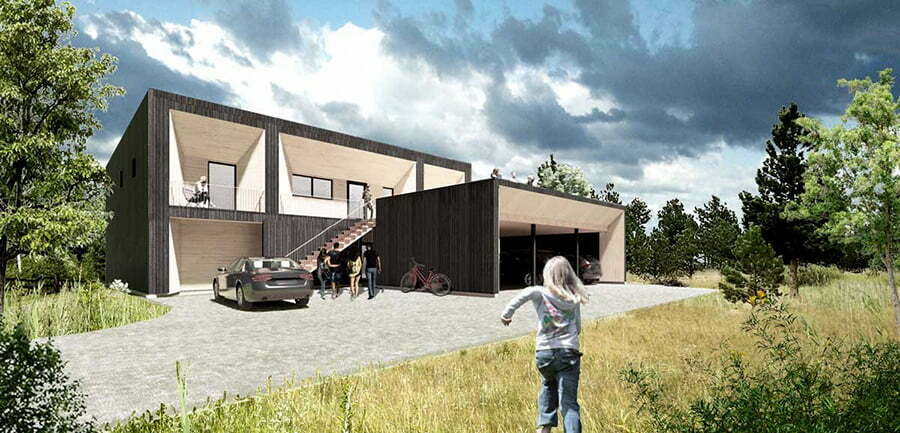 Phoenix Haus is about healthy living through a safe, efficient, and sustainable home. The company pays attention to indoor air quality, sustainability, functionality, and privacy.
Expect the finished Homestead Models to cost $450-$600 per sq ft. Expenses may increase depending on location. Floor plans stretch from 900sqft to 3,000sqft.
Premium Living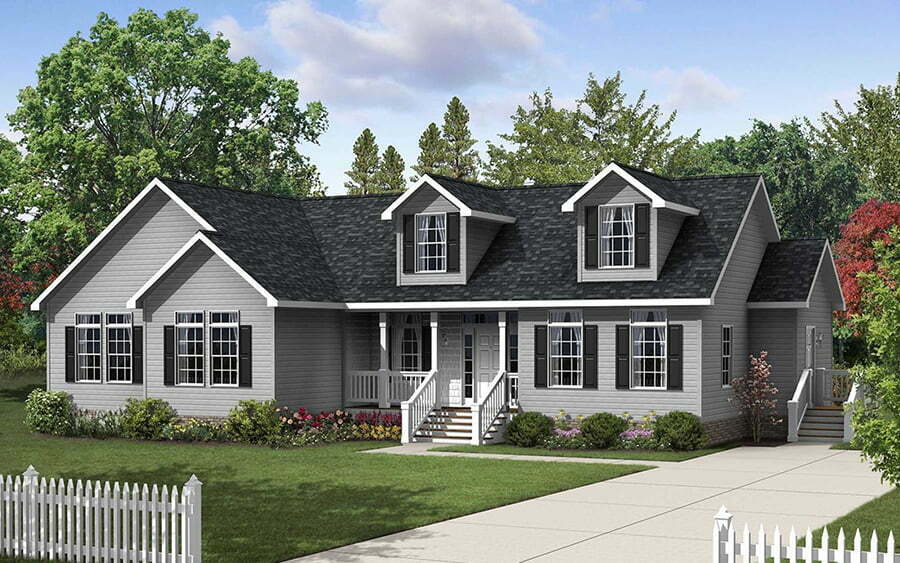 Premium Living is a prefab home dealer that can deliver your desired unit and manage the construction process. No matter where you are in Colorado, PL will make it happen.
You can get a tiny home under 600sqft, a family home over 2,000sqft, or something in between. Schedule a consultation to pick a suitable design and get an estimate.   
Pinetop Homes Denver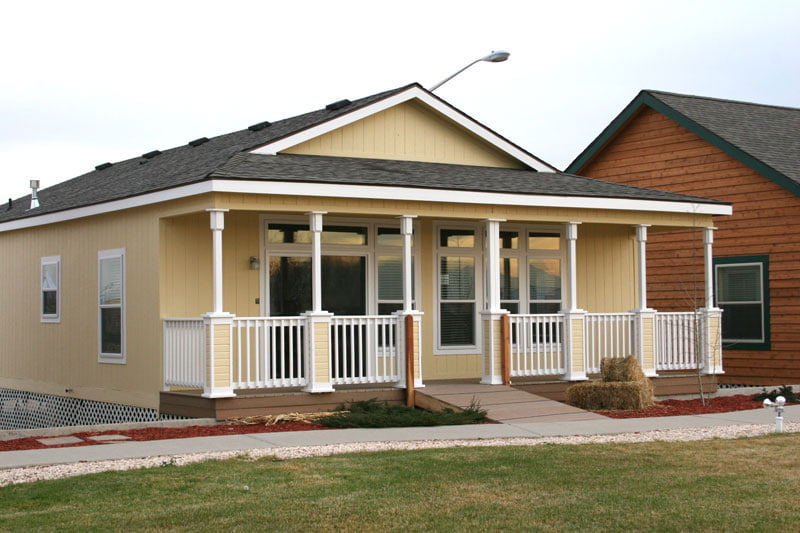 Pinetop Homes is a prefab home dealer with brands like Skyline, Atlantic, and Champion. If you don't have land yet, Pinetop can also help you find a place for your new Home.
Prices start at around $69,000 for a small manufactured home, which is much cheaper than a traditionally built house. You can spend a bit more on better finishes and additional features.
Rocky Mountain Base Camp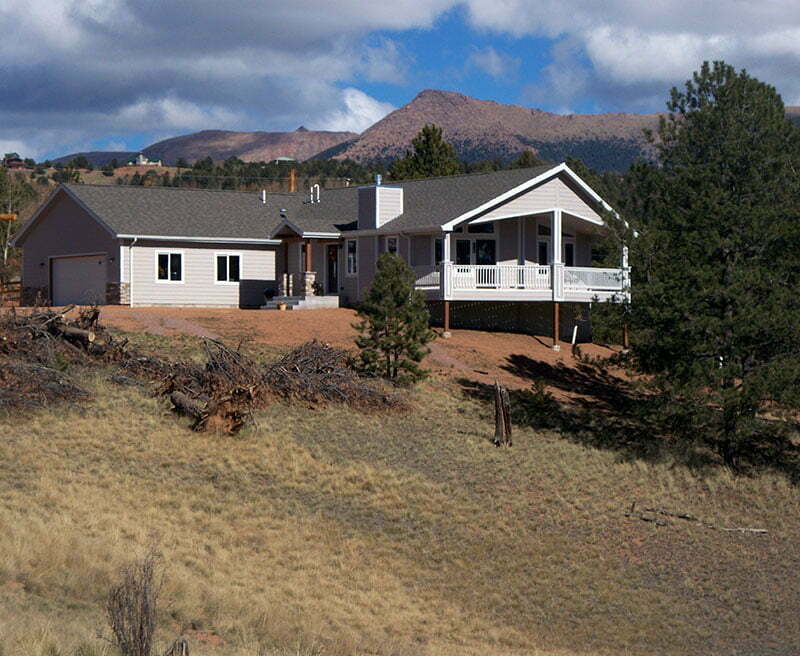 Rocky Mountain Base Camp prefab home builder from Woodland Park can manage your project from start to finish. It offers models from Champion, Heritage, Genesis, and Cumberland.
The estimated price per square foot is $110-$175, depending on the specifications. So you can save much money compared to stick-built homes — without sacrificing quality.
Country Land Home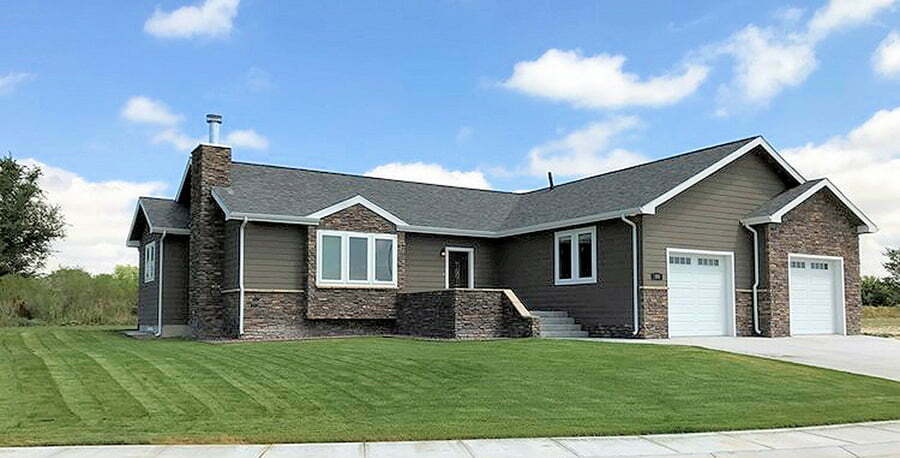 Country Land Home family-owned prefab specialist has over 75 years of industry experience. Its past projects are found in Colorado, Nebraska, Wyoming, Montana, and nearby states.
One of its show homes is on sale for $199,000 with 2,305sqft, 4 bedrooms, and 2 bathrooms. Check it out or find a different floor plan that suits your preferences.
Great Western Homes Inc.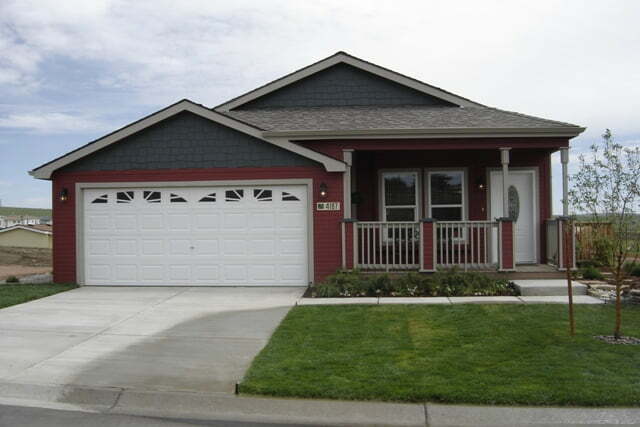 Great Western Homes can build your new getaway cabin, luxury home, or green building. The company has more than 450 projects and 30 years under its belt.
Prepare to spend $100 to $190 per square foot for the Home. Then, adjust the finishing to your budget, and don't forget to budget for permits and other expenses.
Related reading: