Last updated on September 11, 2023
These are the top Scandinavian-style modular and prefab homes. Go for simplicity and functionality.
Scandinavian prefab homes are typical to the region, and they are often seen as the icon of prefab design. These homes are highly sustainable and energy-efficient as well as stylish.
These types of modular and prefab homes are usually compact and easy enough to transport across the globe. So you can get a home manufactured in Europe or Asia and delivered to you in the US while still saving a lot.
This digest shows you the best options from all around the world. All of these prove that high functionality can fit into the small square footage.
Table of Contents
Haus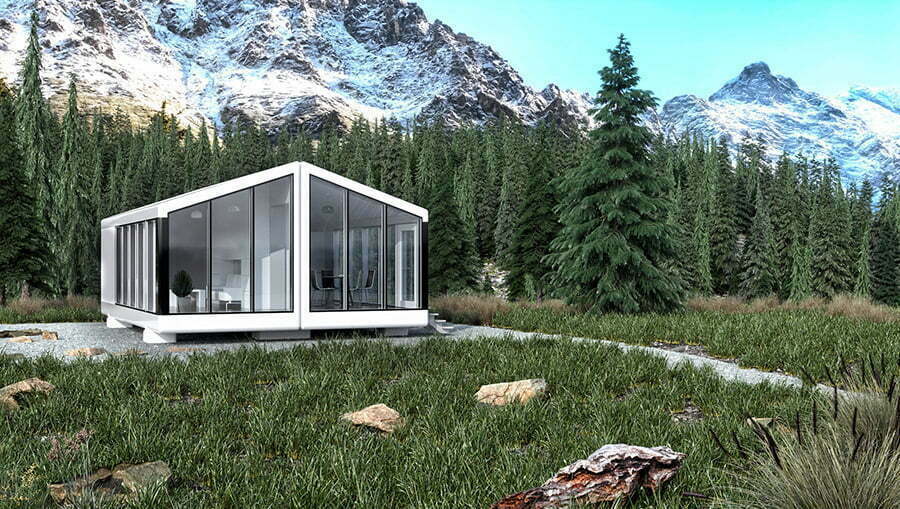 The Haus' M2 home is a single-family home with two bedrooms and a bath. It's also equipped with a full kitchen and a decent living area. The house has a total space of 800 sqft. The purchase price for this home is $499,990, and the estimated delivery is on May 2023 if you order within the year.
This home includes a spacious living area with natural hardwood flooring, built-in lights with motion sensors, and motorized storage cabinets. You have the option for a lifetime warranty for your walls and insulation.
Honka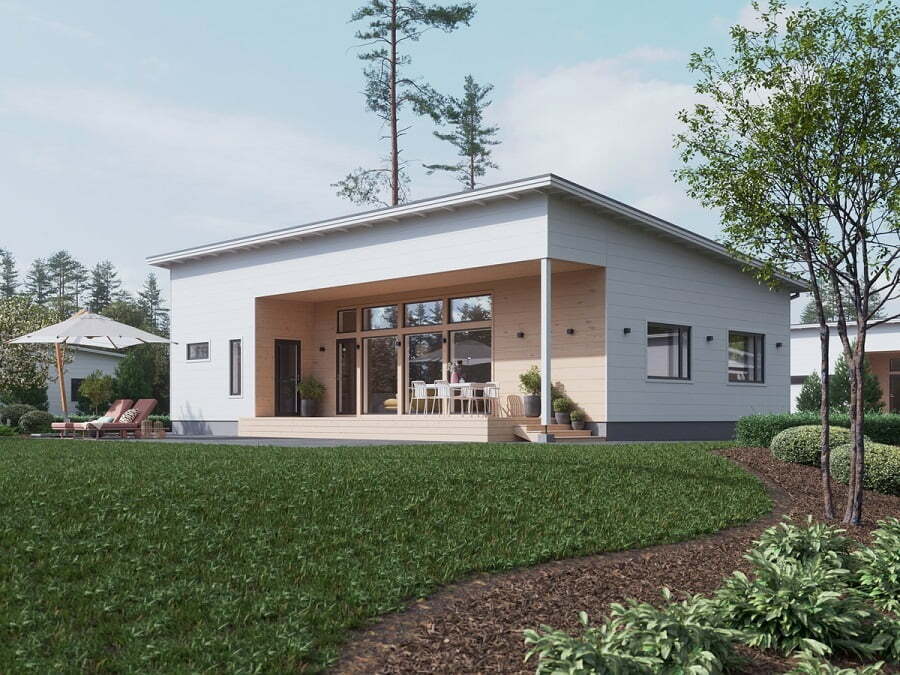 Honka is a prefab manufacturer based in Finland. It's been a family business for over 60 years. They have three collections, including their contemporary log houses, traditional log houses, and log cabins and holiday lodges.
For example, the Haiku is a modern Japanese-inspired Scandinavian atrium home. It features a typical Japanese traditional home, such as a sheltered courtyard, spa, conservatory, living room with glazed sliding doors, and more.
Koto Designs
Koto Designs is all about delivering high-quality homes with modern and sustainable designs. These homes fit people looking for the same conventional housing in the UK, Europe, and USA markets.
The company gets very creative in making peoples' dream homes a reality. The Koto x RHS Chelsea 2022 is an awarded home design. It's a cabin that offers you the relaxation you need. There is charred timber exterior from the Japanese homes. The starting price for this home is $73,415.55.
Scandinavian Homes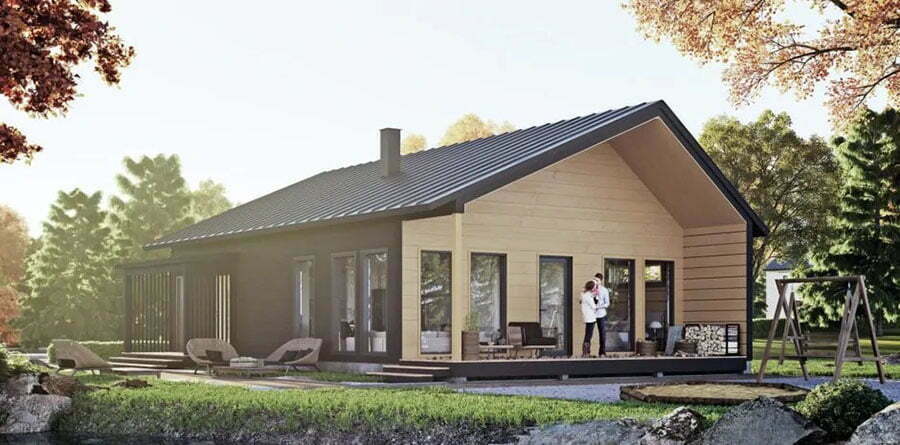 Scandinavian Homes offer you luxury log home kits that are sustainable, user-friendly, and affordable. They have log homes, garden buildings, and mobile homes. This company is based in the UK, but they deliver globally.
One of its featured homes is the Aava 154. It's a two-story home with four bedrooms and a huge living area—this beautiful family home with large windows giving you plenty of natural light.
Nordic Houses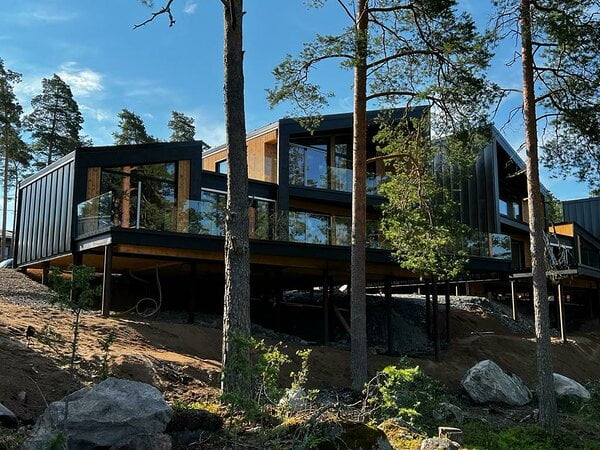 Nordic Houses create the perfect prefab homes for their clients. They have several homes in their catalog; the most popular are their Nordic and standard houses. The company is based in Estonia but also delivers in other parts of the world.
The Nordic Compact M is a 1334.72 sqft home with three bedrooms. It's a two-story home with a balcony on the second floor. This house features an open-plan living and dining room area. There's also the kitchen with so many storage areas! This home won the first prize in the Prefab Building of the Year in 2015.
Simple Homes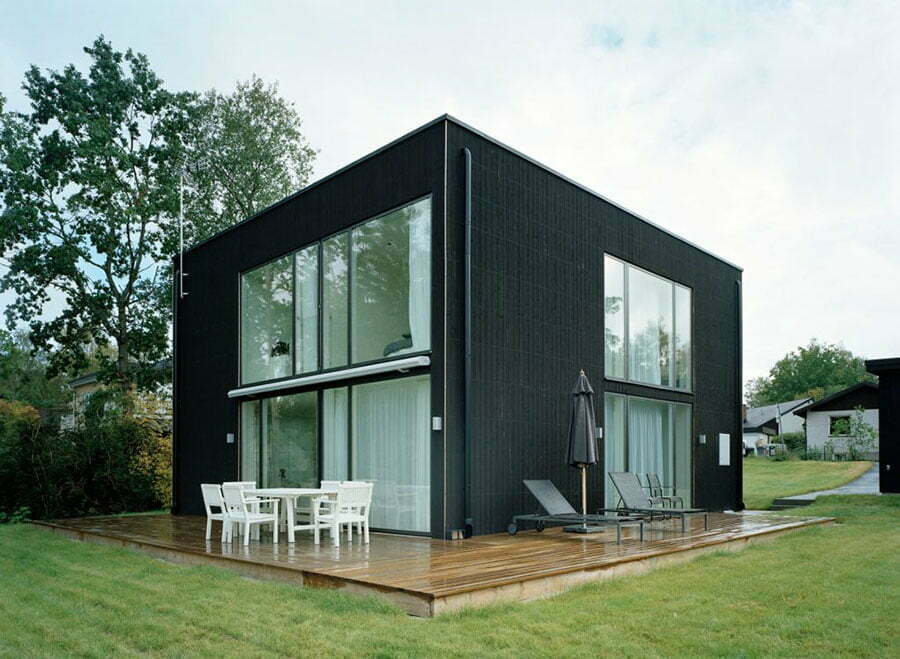 Get an end-to-end architectural design service from Simple Homes. Their homes and structures are Scandinavian-inspired. The prefabs are also optimized for maximum efficiency.
The Laneway, for example, is an ADU inspired by alley-accessed homes in Vancouver, BC. The home features a vaulted living space with massive glass windows letting all that natural light in straight to the eat-in kitchen. It has one bedroom and one bath, with a total living area of 615 sqft.
ScanHome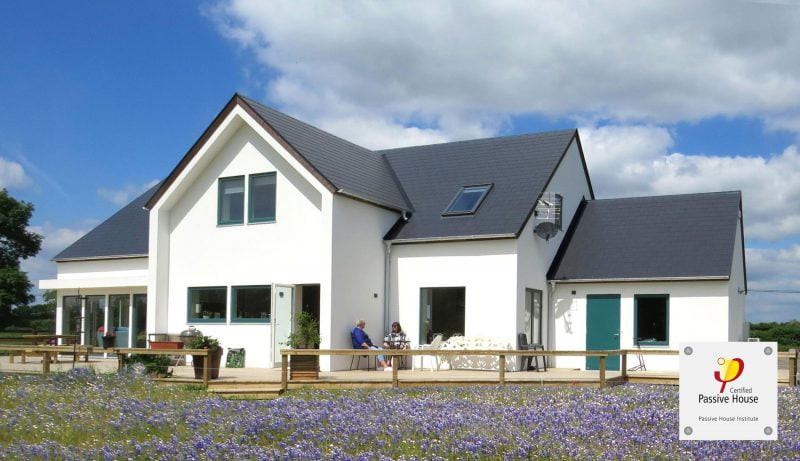 ScanHome is a Swedish manufacturer of timber frame houses designed for the Passive Home standards. Their main idea for their homes is energy efficiency, durability, and modern designs.
The A041 is an Atlantica Series home with a living area of 419 sqft. This home features two bedrooms, a full bath, and an open kitchen, dining, and living floor plan. The base price for this home is $76,277. This price includes the foundation and shell + kit.
Norges Hus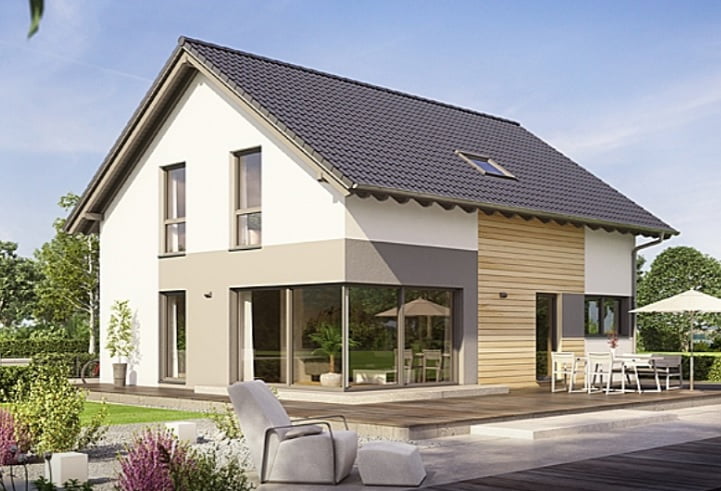 Live a healthy life in a cozy house with Norges Hus creation. They use high-quality solid construction timber and modern designs for their homes.
For example, the Prefabricated House 160 is perfect for narrow and sloping lots. This is a two-story home with a pitched roof and an open kitchen design. You can choose what roof type you want a flat roof, hip roof, or shed roof.
This home has a total living area of 1722 sqft, two full baths, and four bedrooms.
Kontio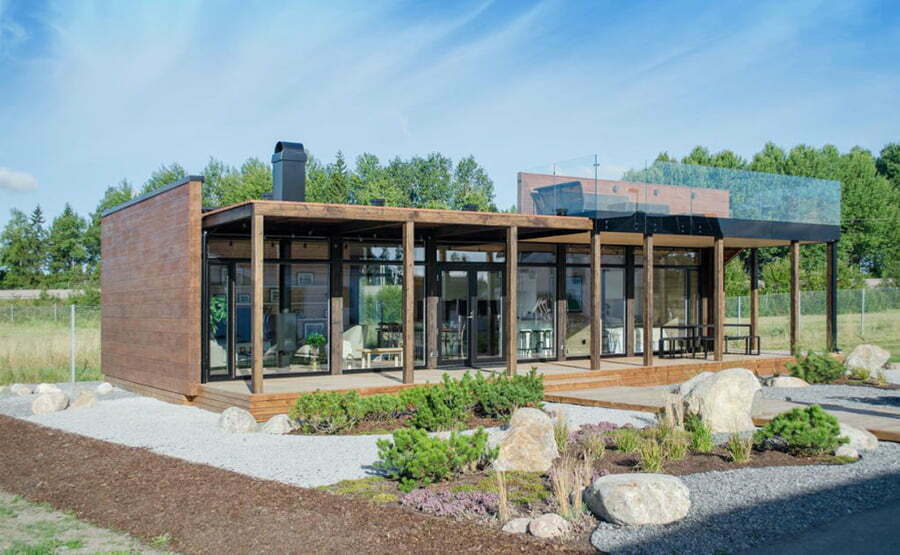 Kontio is one of the go-to companies for premium Scandinavian wood houses. Their log houses are made to last for many generations. They have three different collections: the standard Glass House, Glass House for Holidays, and Ski lodge and chalet.
Their Kontron Chalets are the perfect home for the mountainside. It has an ambiance that matches the natural environment. These homes are created for energy efficiency and warmth.
This home model has three different size options. You are free to choose any based on your budget and preferences. For example, the Chamonix is a chalet with optional floor sizes up to 2518 sqft.
PolarLife Haus
PolarLife Haus is your best option for Finland's finest Scandinavian prefab homes. They have several models based on your needs and lifestyle. Their collections include the Plus, Polar, Cube, Modern houses and villas, Studio Void, Mountain, and the Villa Kivi Collection.
The Villa Max is known for its sleekness and simple architectural design. It has a total of 2906 sqft and has three levels. The first floor houses the kitchen and living spaces. The second floor is where the bedrooms are, and the third level is the luxurious home spa.
Klaus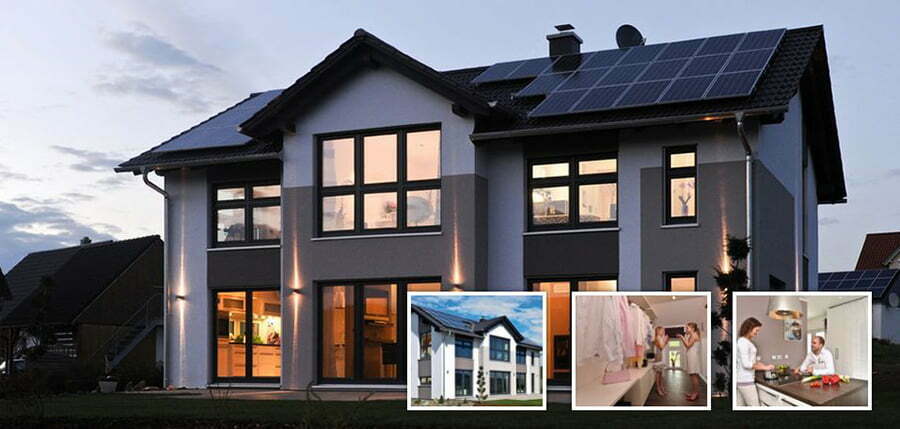 Klaus isis a modular company that offers Passivhaus prefabricated structures. It's a joint partnership between companies specializing in designing, manufacturing, and construction precision.
Their Oslo Nordic detached home is a contemporary Scandinavian home perfect for small lots. It's aesthetically pleasing with a steel and glass structure. All the wide outdoor terraces bring in open spaces and light to the entire home.
Claesson Kovisto Rune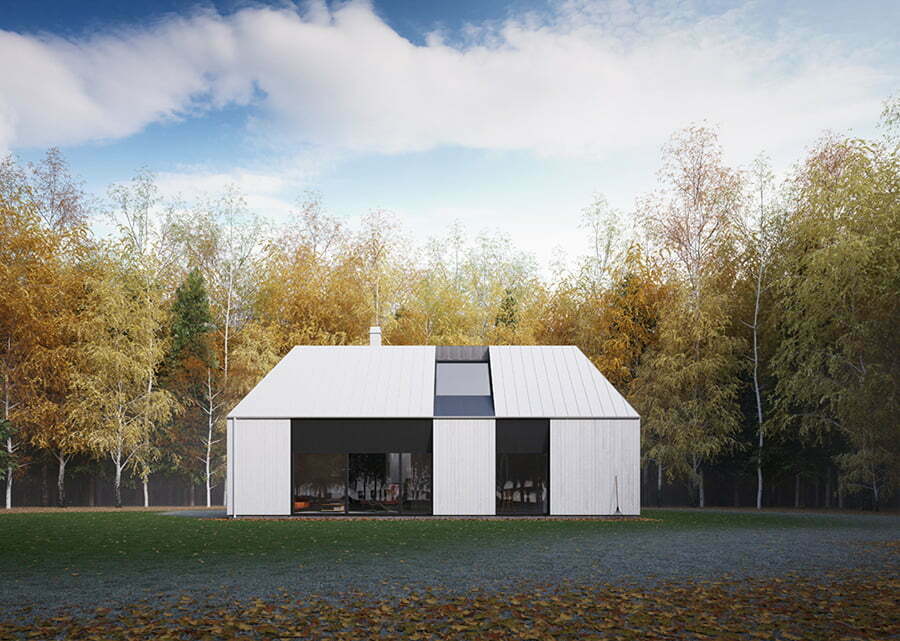 Claesson's Tind House is a beautiful prefab kit. It's a perfect home for families and first-time buyers looking for a minimalist home with huge glass windows and doors. Almost magical.
It features a unique single-pitch roof. It's a hybrid between a flat roof and a single-pitch. Another feature is window niches with thick joists.
Maison Nordique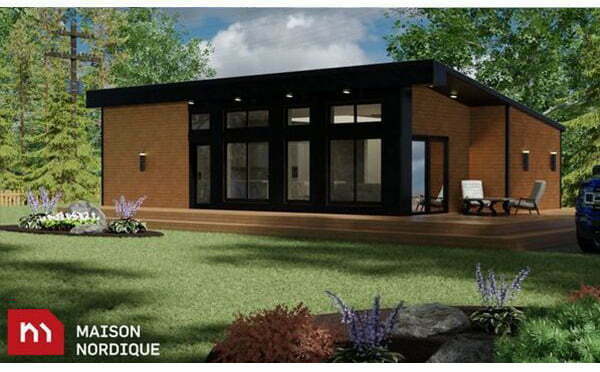 Maison Nordique is based in Quebec but may deliver around the globe. This family-run business has been a top-choice manufacturer in the region for over 50 years.
Their St-Donat is one of its featured homes. It has a total living area of 1056 sqft. This home has a modern and urban look that's perfect for the countryside. Large rooms and huge windows let all that natural light in. There are three bedrooms, bathrooms, and a laundry room.
Spazio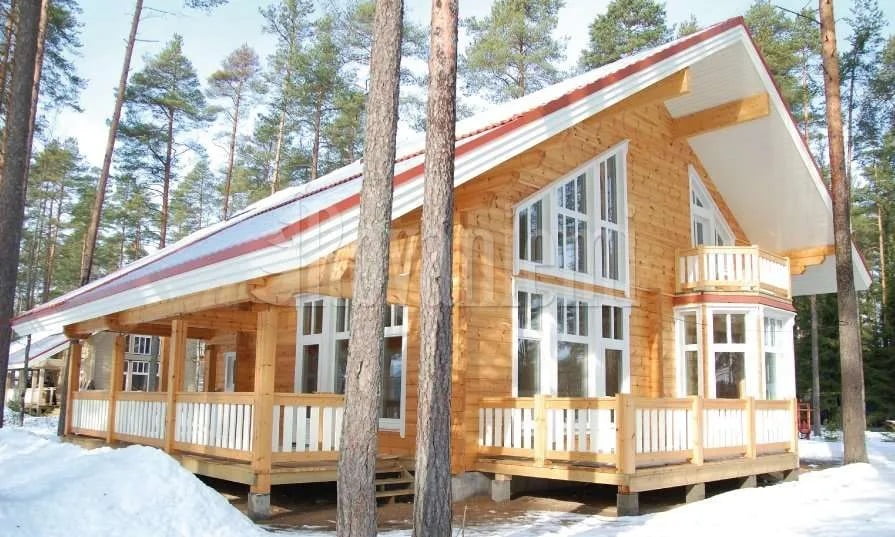 Spassio's Scandinavia is a log house with four bedrooms totaling 2735 sqft. It's designed by Aito Lapland, a manufacturer based in Finland. This home is all about space. The house is both spacious and compact without any space wasted. Every part of the site has its function.
The home is available for customers in European Union, Andorra, Iceland, Liechtenstein, Norway, Switzerland, and the United Kingdom. Prices for their homes are available upon request.
Vitus

Vitus is your home of prefabricated structures. The company produces prefabricated wooden homes according to different standards. This depends on where you're located worldwide and the codes in your area.
They are based in Europe and deliver throughout the European Union and beyond. They have a catalog of beautiful homes including their Cubehaus collection.
These are standard flat-roof houses, ready for customization and livable once installed and inspected. Cubehaus 16 has one bedroom and bath. It has a total area of 239 sqft and a base price of $53,783.
Nordic Homes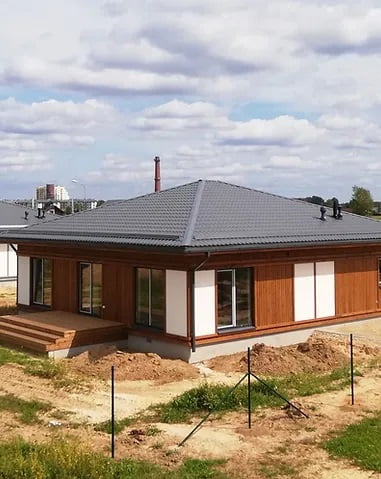 Nordic Homes make sustainable prefabs and modular solutions. Their products are fully customizable, made with high-quality products, and designed for maximum efficiency and comfort.
These little homes are built with high-quality interiors and exteriors. Their tiny homes, for example, are multifunctional and eye-catching. They are also fully furnished upon inspection and can be installed daily! Imagine having your own tiny house in under 24 hours.
HebHomes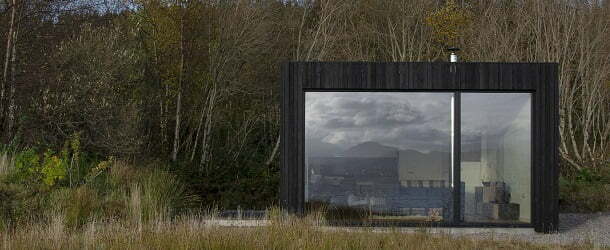 HebHomes have extensive options for self-build kit homes to suit all budgets, lifestyles, and preferences. Their homes are eco-friendly and inspired by traditional Hebridean home architecture.
The Airigh 101 is a small ADU perfect for those wanting to keep it low and simple during their vacation days. It's a cabin that can come in several shapes and sizes. The key features of this home include its excellent office space, the optional roof shapes, and more. The base price for this home is $26,213.50.
Steel Root Builders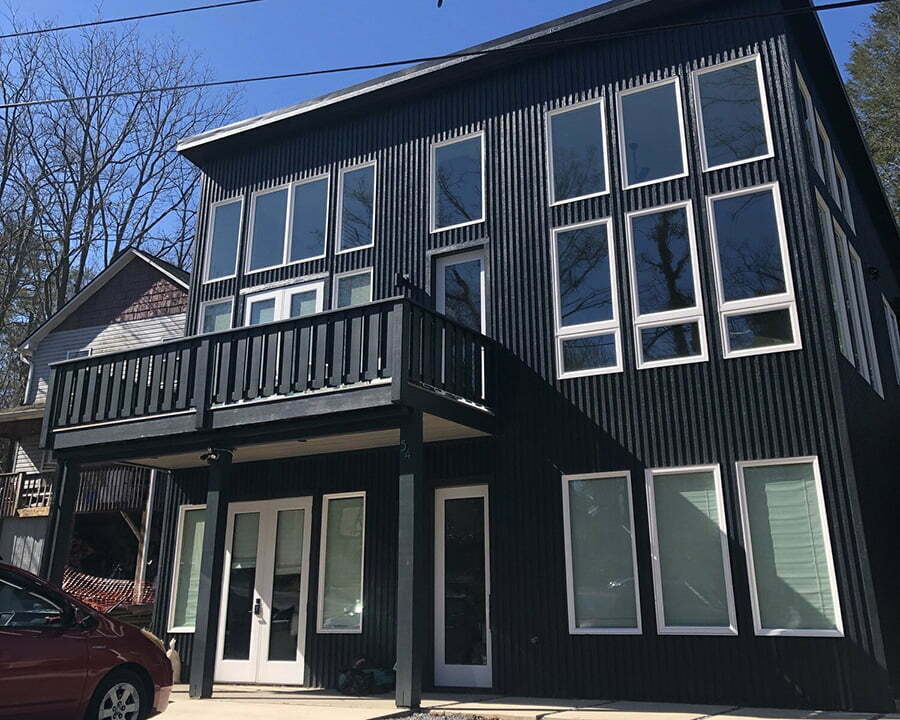 Steel Root Builders create homes for customers' needs. The company adopts sustainable building concepts. They use regionally and locally sourced materials to help their community as well. You can custom-make your home from the design and size.
For example, the Scandinavian Modern is a blend of minimalist and modern designs. It has an open-concept floor plan to give that feeling of continuous space. Looking up, you'll see the butterfly roof, one of the best features of this home.
In Haus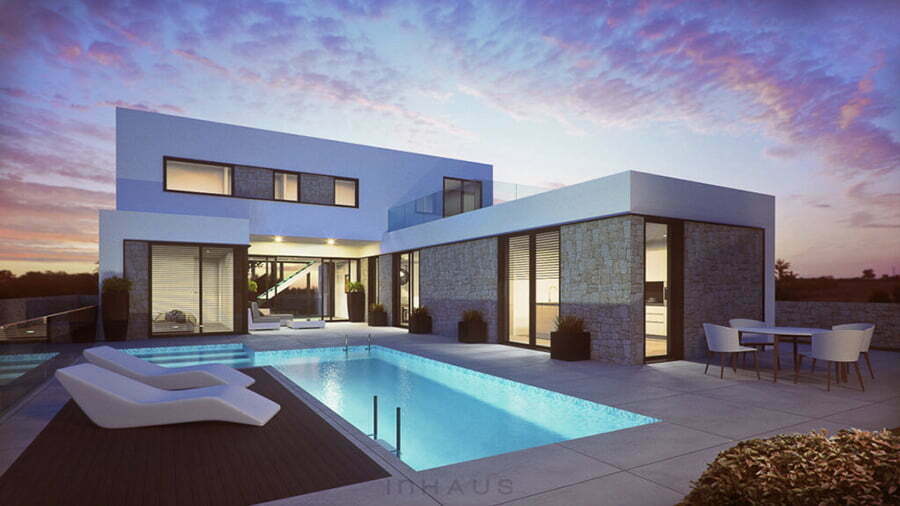 InHaus is a prefab home company with 111 models in its catalog. They have modern housing, modular homes, and luxury villas too.
For example, Zurich has a total of 3573 sqft with three bedrooms and three baths. It's a two-story home in a Mediterranean style. The best thing about this home is the combination of modernity, minimalism, and the Mediterranean villa style. It's an L-shaped home with two levels. Enjoy this space and energy-efficient home!
Drop Structures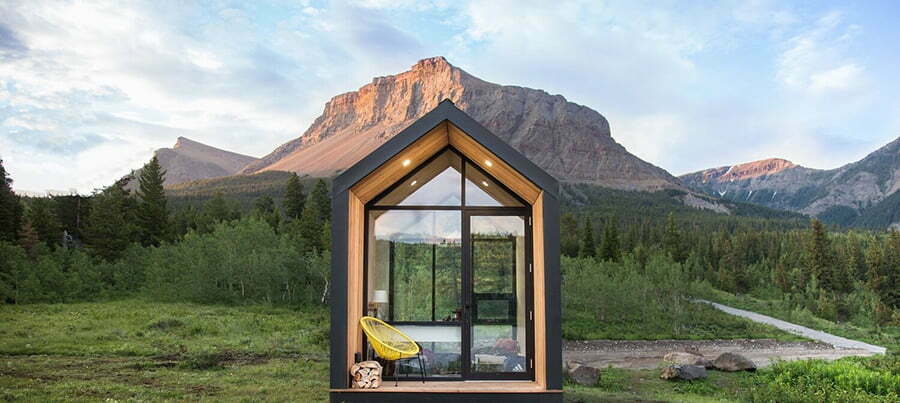 Drop Structures is where you discover the perfect retreat homes for you and your family. Their homes are available wherever you are in North America.
For their reimagining creative space homes, they have their mono mini. These units are best for a studio, an office, or an awesome glamping experience. The total space is 137 sqft, and it features an integrated steel base, luxury vinyl floor, cedar-wrapped deck, and more. The base price for the Mono Mini is $31K.
ScandiaHus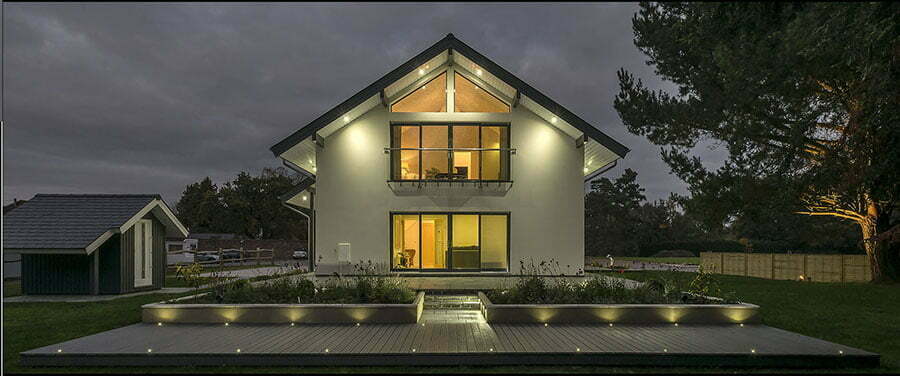 ScandiaHus turn your dream homes into reality. These are energy-efficient, timber-frame homes. The company has been a leading manufacturer in the UK for over 45 years. The Oakleigh House is one of its featured homes.
It's a modern take on the classic Tudor home exterior. However, the inside of the home is about a contemporary lifestyle with the typical open floor plan for the kitchen and family area.
Canada Prefab
Canada Prefab creates custom homes. The company revolutionized modern and traditional post and beam homes for the better. Their homes are durable, timeless, and affordable.
The Longhouse series is one of its collections. The Longhouse 44 has a total area of 1,056 sqft and a 552 sqft loft. It has four bedrooms and two baths. The starting price for this home is $130 per sqft.
Related reading: