Last updated on September 4, 2023
These are gorgeous Mediterranean-style prefab homes from top manufacturers. Read on!
Mediterranean home style is about a villa-look home with archways, windows, and stucco siding. They give off that laid-back luxurious aesthetic but don't be fooled.
These designs are not as expensive as they look. Many are affordable (thanks to prefab tech) and perfect for your residential and vacation homes.
Mediterranean homes are perfect for families looking for efficiency and wanting to take full prefab housing benefits.
Check out our digest and find the home of your dreams!
Table of Contents
hybridCore Homes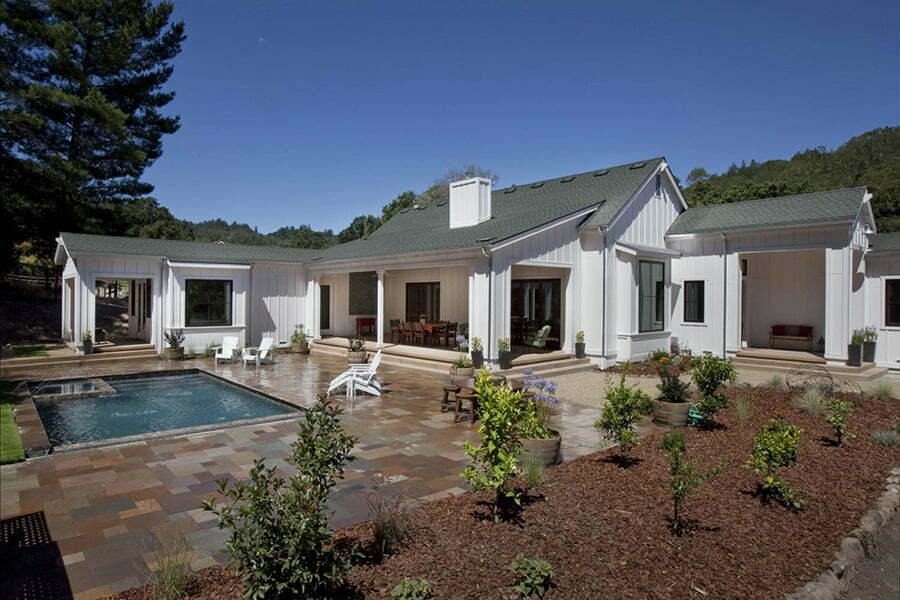 hybridCore Homes are revolutionizing the way houses are built. Their team uses a new paradigm in home building, giving their customers the best benefits in owning a prefab home. These manufactured homes are built for the future, especially with less carbon footprint.
The HCHH 2021-CL is a hybridCore original. This house has 1059 sqft of living space, two beds, and two baths. There's also a 268 sqft of garage area. This home is Mediterannean-inspired. It has all the angels, the colors, and the roofing of a traditional Mediterranean home.
Ron Davis Custom Homes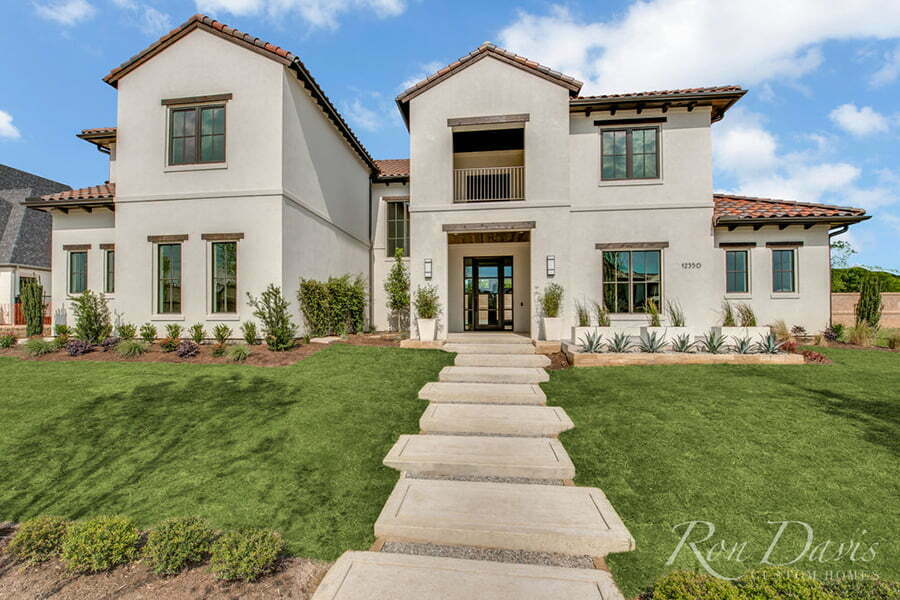 Ron Davis is infamous for its stunning architectural designs spread throughout Dallas, University Park, Frisco, Prosper, and Southlake. Everything in their prefab homes speaks luxury and elegance. They now have over 250 uniquely-designed homes in the city's most prominent and desirable areas.
This sprawling and elegant Mediterranean home in Phanton Springs is one of the best you'll see on this list. It has temperature-controlled rooms, Tella Firma foundations, a structured Wiring package, luxurious outdoor kitchens and living, and much more.
Modern House Plans by Mark Stewart – Moon Shower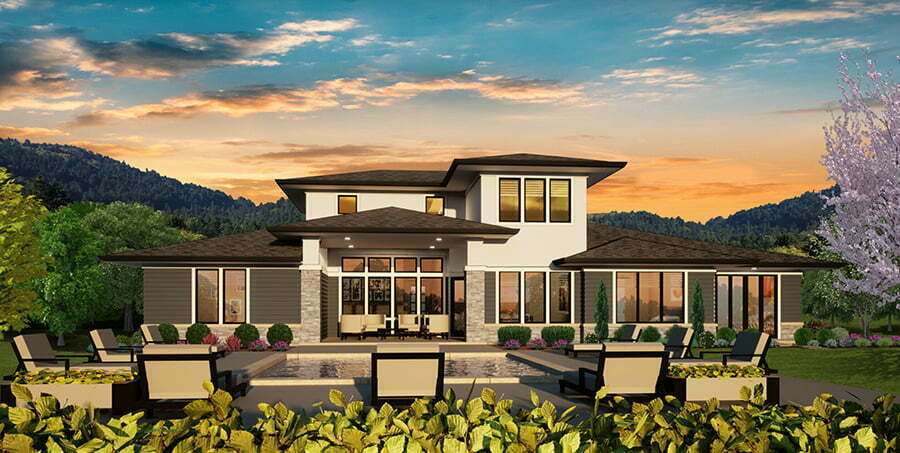 Modern House Plans by Mark Stewart has some of the finest architectural designs and stock house plans. For over 30 years, it's been a top-performing manufacturing company. The company specializes in modern designs, farmhouse plans, rustic lodge styles, and small home designs.
Moon Shower is a huge home with 3647 sqft of space, five beds, four full baths, and one-half bath. There's also a three-car garage. This multi-generational home is all about living in grace and beauty.
It has an open concept, and the designer kitchen is its hub. The two-story great room, an adjacent dining room, and an extensive outdoor covered living room then surround it.
Modern House Plans by Mark Stewart – Ponderosa West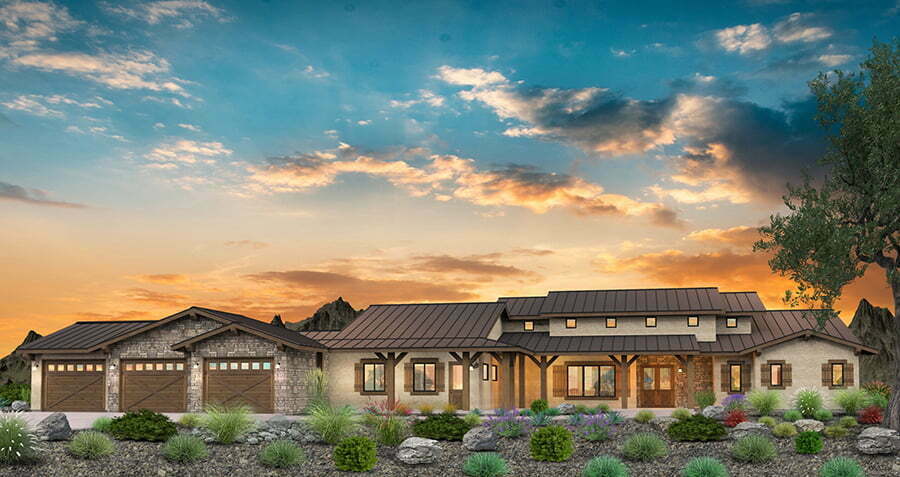 The Ponderosa West is another expansive house created by Mark Stewart with 3754 sqft. This house has three beds, three full baths and one-half bath, and three car garage. This home is perfect for estate sized-lot or a corner lot.
The Ponderosa West is a special place for your family. The kitchen, the casual dining, and the huge walk-in pantry are all just right. The great room has an 18-foot beamed ceiling leading to the covered patio with skylights, a pizza oven, and your outdoor kitchen. If you love family nights, bbq nights, and more, this home is the right one for you.
Modern House Plans by Mark Stewart – Almond Roca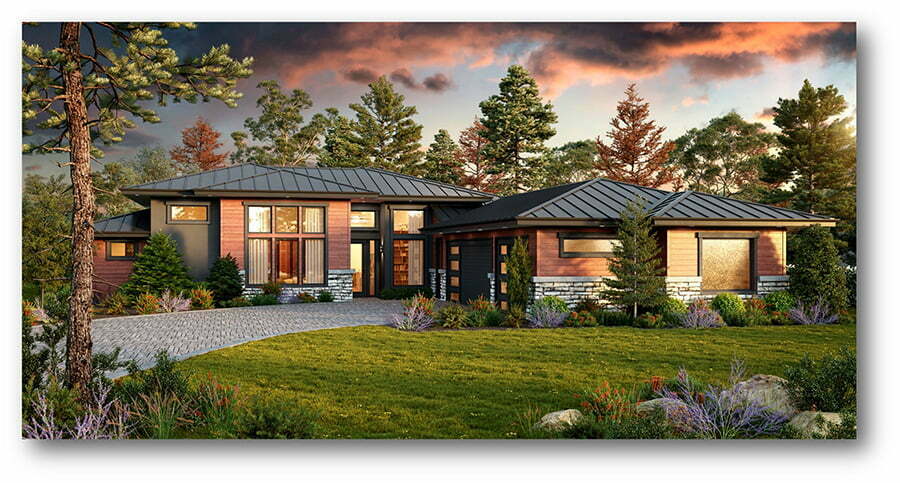 Almond Roca is the third home from Mark Stewart. It's a modern one-level home with a pool. This house takes inspiration from the Praiure School of design mixed with organic materials. It features two large suites on both sides of the pool. The other one can be a fully private bedroom or an apartment all on its own.
It has a total of 3278 sqft, four beds, four full baths, a kitchen with an island, and a dining room. There's also a living room, deck, and garage, plus a shop. It has everything you need and more.
Cutting Edge Homes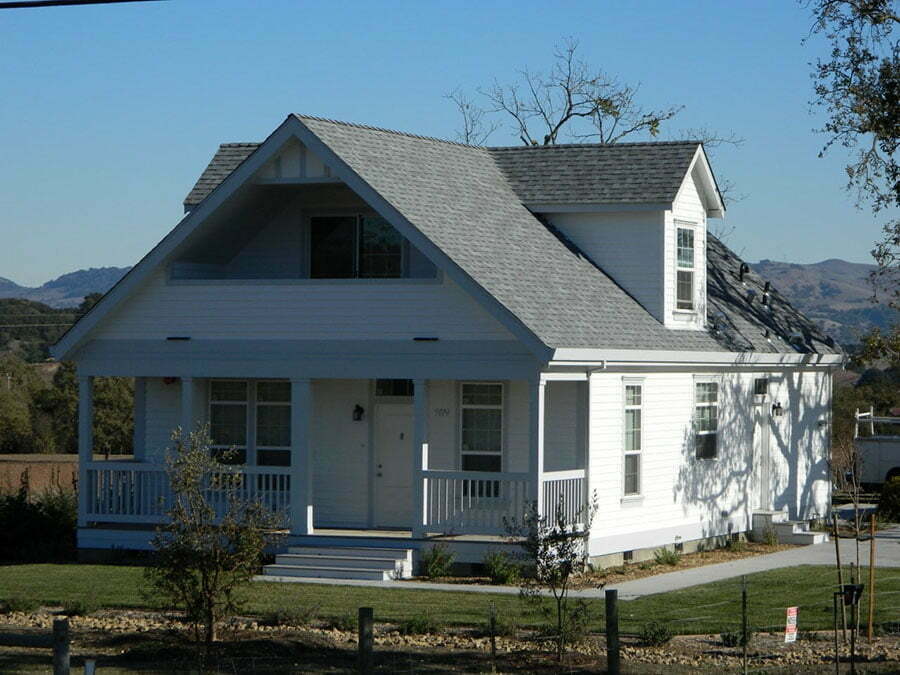 Cutting Edge Homes solves modern housing problems with smart, modern, affordable solutions. The company has been a family-owned and operated manufacturing house since its founding.
Pearl has a base price of $747,792. It's a cross between a ranch-style and Mediterranean home. It has four beds, three baths, and a total living space of 3681 sqft. The covered entry porch covers the front parts of the house. There's also a back porch that opens into your beautiful yard.
This house also has available factory upgrades, including rankless gas, heat pump, electric water heaters, and others. There are also factory-installed fire sprinklers, upgraded fixtures, and features. Check out their site for a list of all the available upgrades and materials.
Sater Design Collection – St Kitts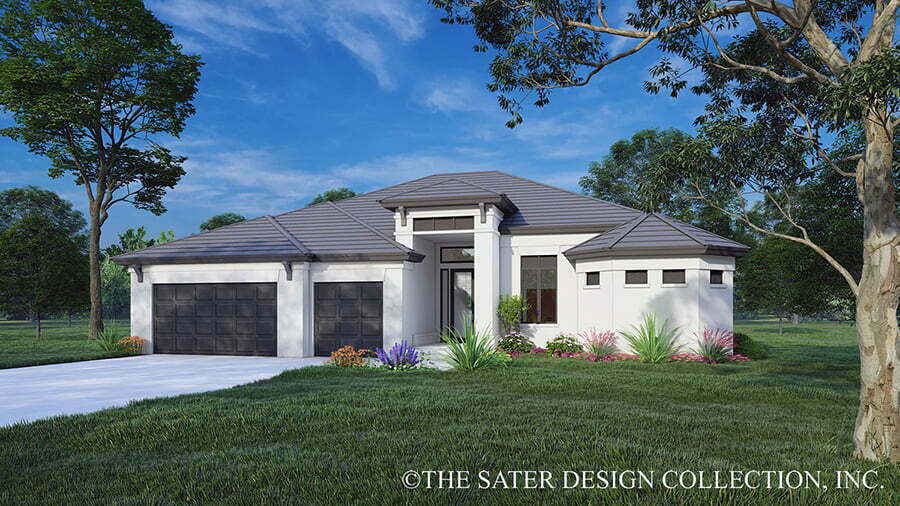 Sater Design Collection was created in 1994 and is an award-winning custom home design business. They have over four decades of experience and have a team of experts and professionals to help you build the ultimate home of your dreams.
St Kitts is a 2216 sqft home with three beds and three full baths. This home has flat tile roofing materials, a stucco finish, and a stem wall slab foundation. St Kitts pays homage to a resort-like living of the West Indies, with its hipped roofline, bracketed eaves, and more.
Sater Design Collection – Waters Edge House Plan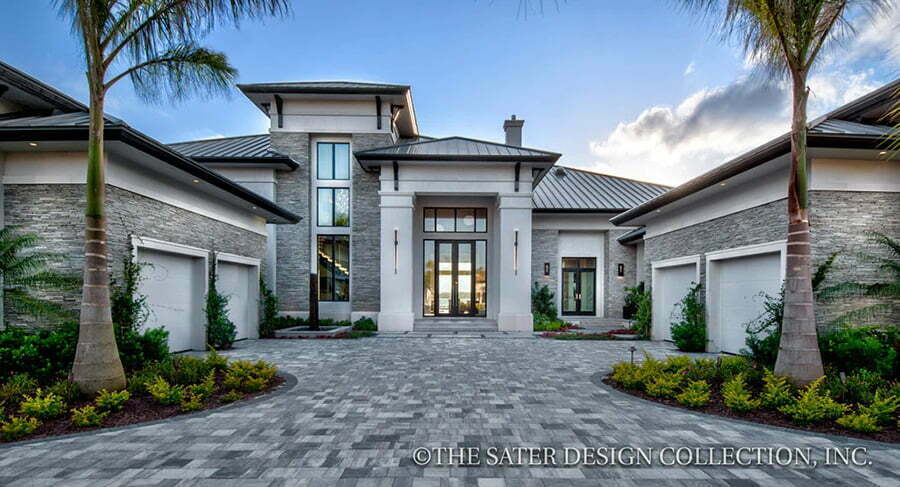 The Waters Edge House plan is the biggest prefab Mediterranean home on this list with 7466 sqft of living area, five beds, and five full baths. It's a multi-generational home perfect for those looking for elegance, opulence, and class.
This two-level home also has four half baths and four garage bays. This home has lots of expansive windows, clean lines, minimalistic aesthetic. The Solana has an outdoor kitchen with a built-in grill, an outdoor fireplace, and access to the pool bath.
There's a storage area off the pool to store all your items for the pool and pool bath. Check out the site for their electronic pdf or electronic CAD design.
Sater Design Collection – Perelandra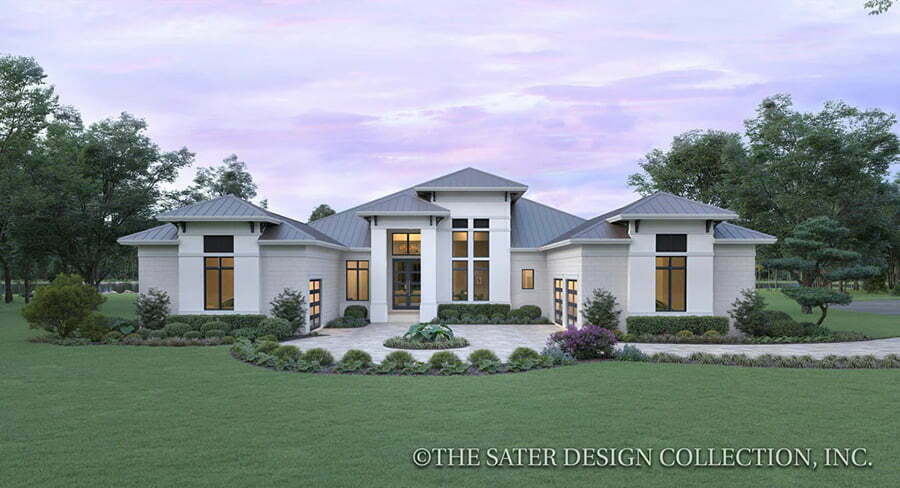 Perelandra is a modern home plan based on Sater's most popular design, the Stillwater house plan. It features contemporary lines with standing seam metal-hipped roofline, overhangs, bracketed details, and stone wall accents.
The house has a total of 4215 sqft of living space, four beds, and four baths. That's enough space for a big and growing family. You can check out their site to purchase an electronic pdf for $2,866.00 and an electronic CAD design for $4,847.00
Related reading: