Last updated on January 2, 2023
These are the top manufacturers that build excellent modular and prefab homes in Rhode Island.
Rhode Island is famous for its shores and quaint colonial town setting. Communities and towns in this state usually have outdoor recreational activities all year round. It makes a perfect area for your family to grow, make memories, and experience life.
This island has a continental climate with hot summers and cold winters. It's only suitable to have a home with an efficient HVAC system.
Don't worry about the delivery and assembly of your prefab homes here. Unless you have to get your home through the state's woodlands, the delivery of manufactured modules should not be a problem.
With so many manufacturers available, it's not hard to find the affordable home of your dreams and move in just a few months after picking your house layout. Prefab manufacturing here allows you to cut the above the average housing price.
Table of Contents
Rhode Island Modular Homes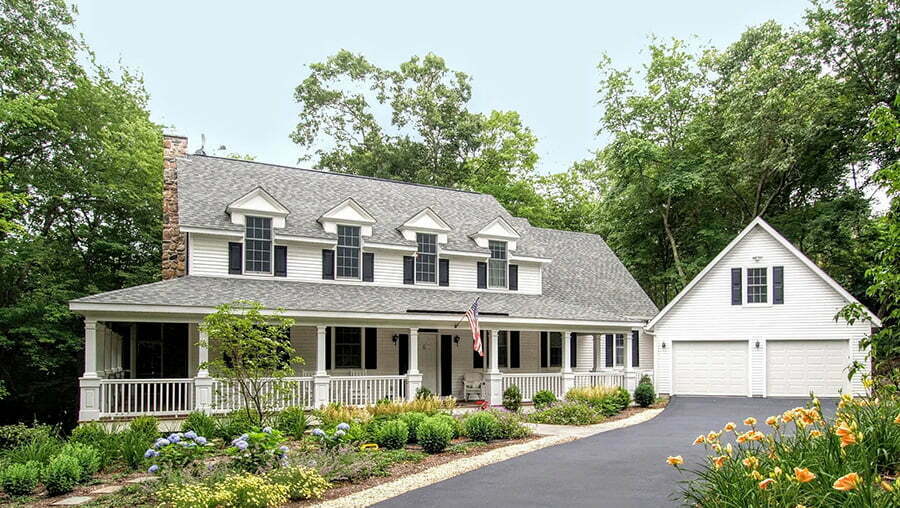 Rhode Island Modular Home gives you a smart way to build a home. They service buyers from Rhode Island, Block Island, Connecticut, and Fishers Island. With high-quality homes, it's no surprise they're able to build over 1700 clients.
One of their available home designs is the Coastal floor plan collection. Homes in this series have an open floor plan designed for space efficiency and affordability. Jamestown is a coastal home with three beds, two full baths, and one-half bath.
This is a two-story home with a total living space of 2810 sqft. It's a perfect home for those who love the seashore. There's the knockout kitchen with a large island that opens to a great room, a spacious primary bedroom suite with its private bath and walk-in closet, and more.
Impresa Modular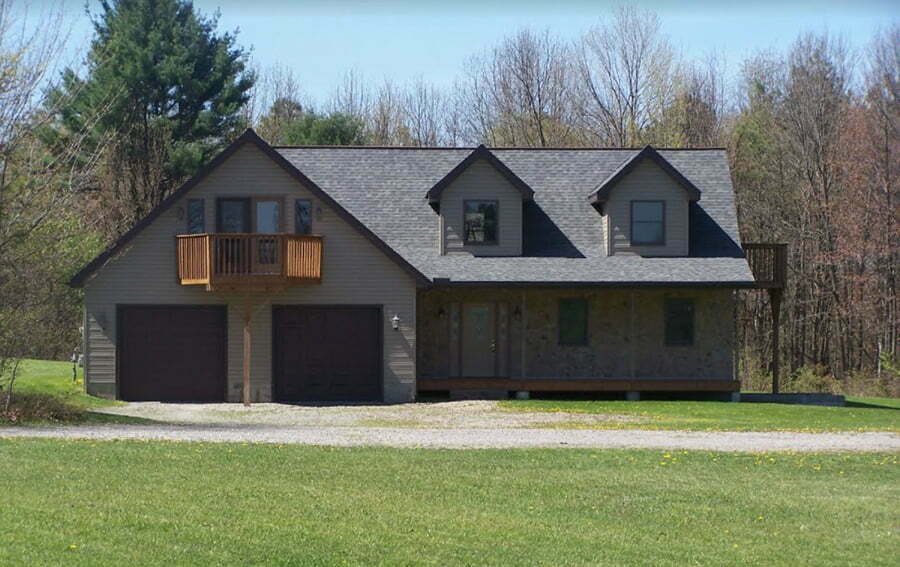 Impresa Modular continues to be a household name in prefab housing. The company has an excellent advanced search option that allows you to see your floor plan of choice within minutes. They have a ranch, two-story, cape, multifamily, split-level, and split-foyer home designs.
Apollo is one of the favored homes in Rhode Island. This home is perfect for families with its open floor plan design, maximized space, and livability features. It's great for beach lots, lakes, or mountains.
Apollo is a cabin home with three bedrooms, two full baths, one-half bath, and a total living space of 2090 sqft.
Champion Home Builders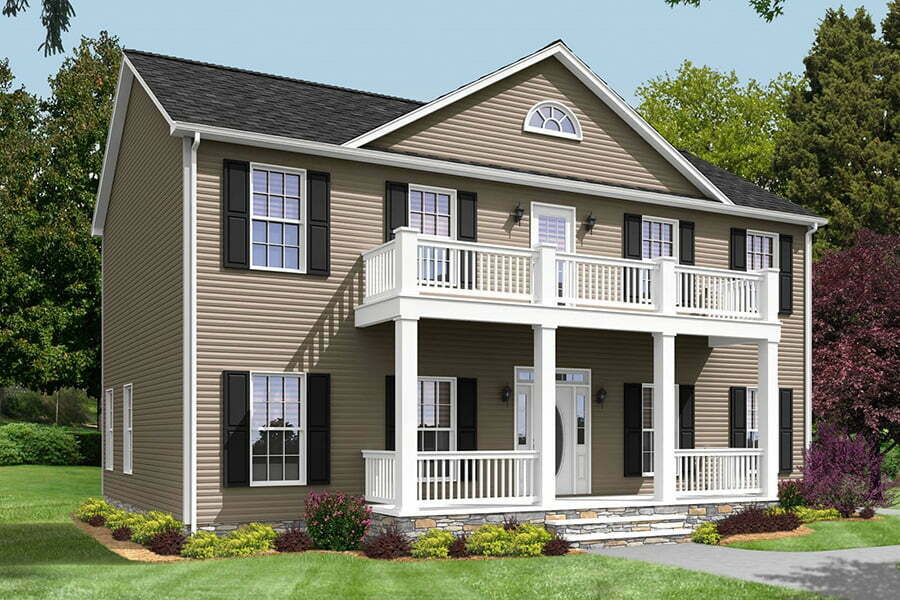 Champion Home Builders is true to its name. They create champion homes for buyers in Rhode Island and other nearby areas. The company has been a leading manufacturer in North America, but its structures are found throughout the US and western Canada.
The Wellfleet is a beautiful home with a total living space of 1764 sqft. This cape cod home has five bedrooms and three baths. It has a shared dining and kitchen space leading to the spacious living room.
Connecticut Valley Homes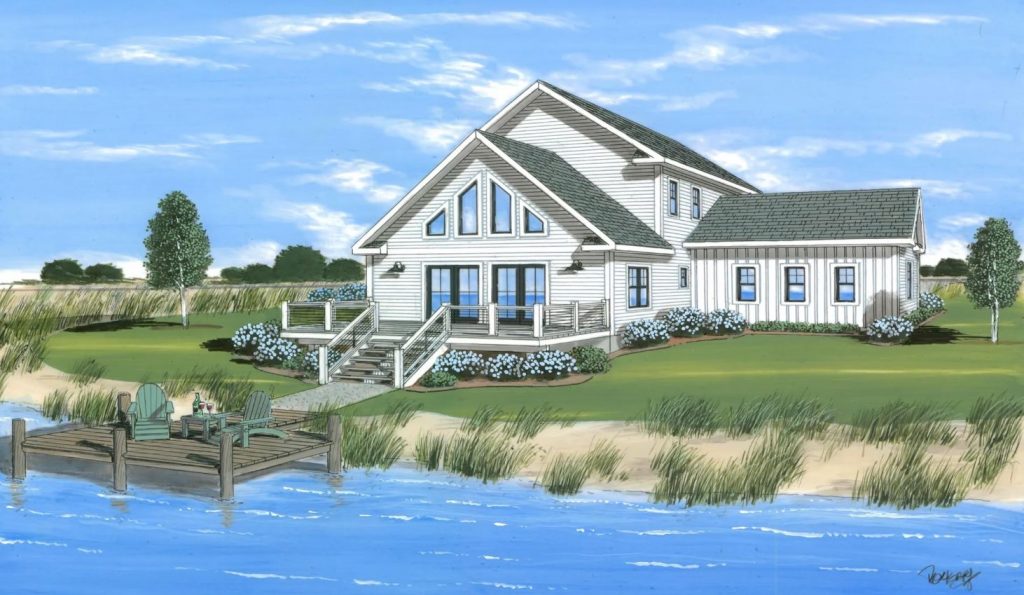 If you're looking for beautiful and uniquely designed prefab homes, check out Connecticut Valley Homes. The company has several floor types to choose from. There's the Coastal, Dream Homes, Cape Cod, Modern, and other home series.
One of their top plan favorites is the Pine Meadows II. It has four bedrooms, two full baths, one-half bath, a two-car garage, and a total living space of 2580 sqft.
This home features a chef's kitchen, a spacious dining room, enclosed laundry and mud room, and much more. It's created for style, elegance, and entertainment.
The Home Store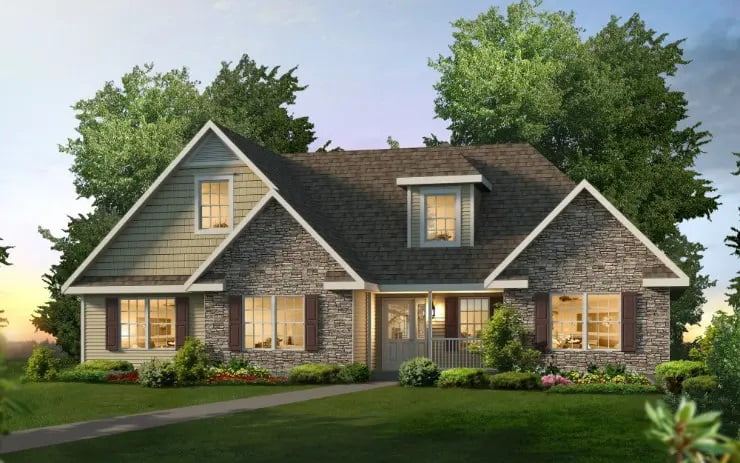 The Home Store has been in the manufacturing industry for over two decades. It started as a small company with only a little experience and built its reputation one home after another.
They have several models from one-story plans, two-story, multifamily, and cape cod homes. The Bayshore C is a two-bedroom home with one bath. It has a uniquely-shaped kitchen and a shared living and dining space.
One of its best-selling points is the optional deck with several entry points. This home has a total living space of 1380 sqft.
Eagle Modular Homes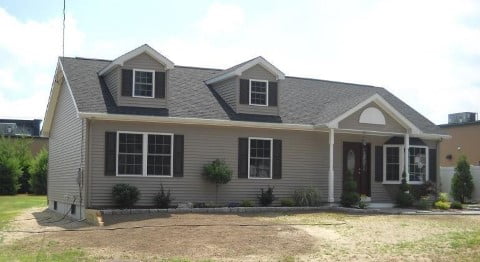 Eagle Modular Homes has found better ways to build dream homes. The company pays attention to detail to produce quality houses. Aside from manufactured, mobile, and prefab homes, Eagle Modular Homes also dabs into modular add-a-level additions.
Suburban Prefab Homes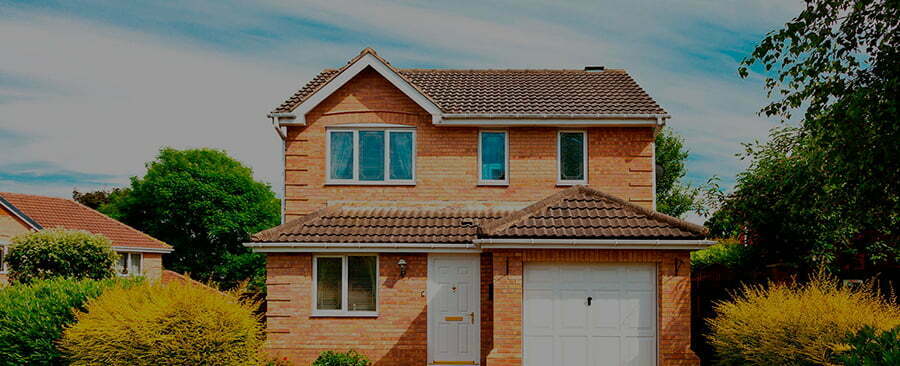 Suburban Prefab Homes help homeowners and buyers make suitable choices for their prefab homes. The company values every client and wants nothing more than to provide them with the best experiences, from picking designs to delivery and moving in.
They have several styles and house options for you. There are modular homes built in a controlled factory setting. You can also pick a home from their log cabins and cottages. Check out Suburban Prefab Homes wherever you are in the US.
Avalon Building Systems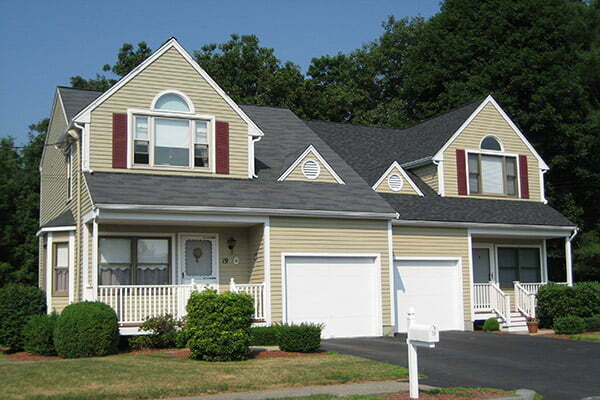 Avalon Building Systems is your go-to manufacturer for residential and commercial projects. They take on general offices, apartments, condominiums, and more. The company has been around since the early 2000s, and with experience, they have built a reputable modular and manufactured home company.
One of their featured homes is the Ashby. It's a contemporary-style modular home with two bedrooms and two baths. The total living space is 1540 sqft. It's a lovely home perfect for families looking for spacious living areas.
Millbrook Modular Homes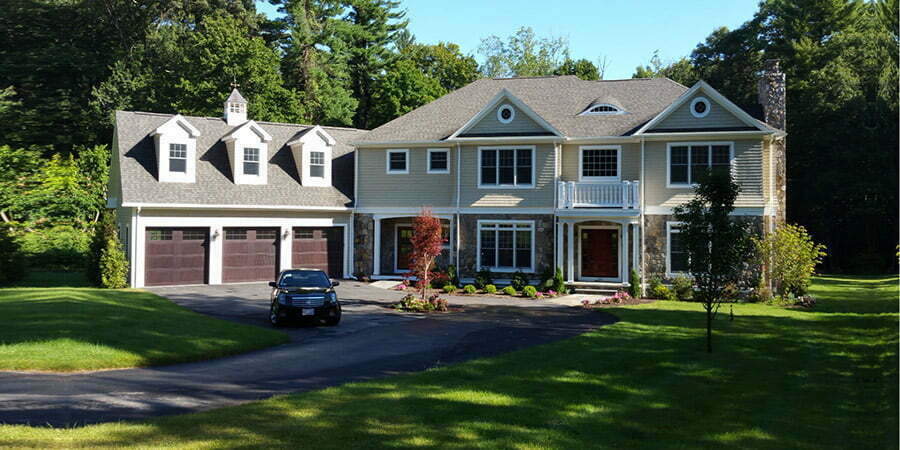 Millbrook Modular Homes is a premier home builder in Rhode Island. They focus on building residences designed for efficiency, affordability, and durability. The company has friendly staff who are there for you from beginning to end. They take of everything from clearing the lot and demolishing any property to getting it primed and ready for your prefab home.
There are several home floor plans on sale today. There's a two-bedroom ranch with a turn-key price of $259,790. This home has one bath, a basement, a shared kitchen and dining area, and a spacious living room. The total living area is 952 sqft.
CRM Modular Homes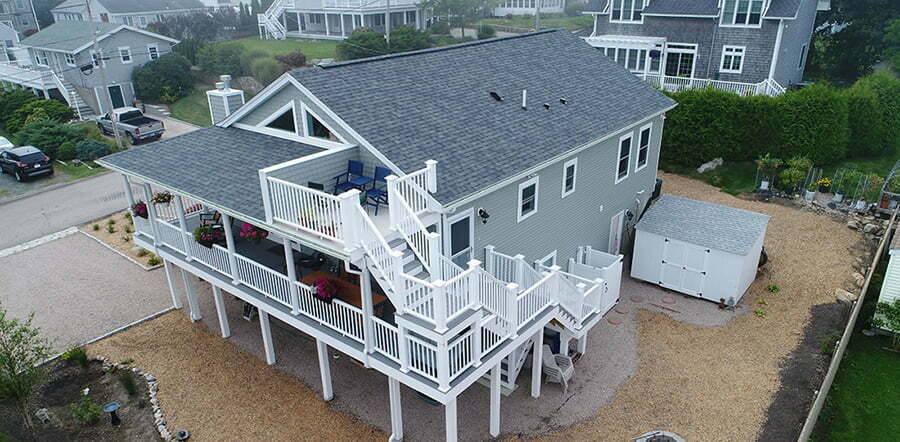 Are you looking for beautiful modular homes? Check out CRM Modular Homes today. They deliver homes in Rhode Island, Massachusetts, and Connecticut. Choose your home from their cape, ranch, two-story, and multi-dwelling plans.
Ada is a beautiful home with two bedrooms, a kitchen/dining, and a living area. It has a total living space of 1050 sqft.
Another example is the Hermon, a luxurious home with a total space of 1744 sqft. This home has three bedrooms and two baths. It features a separate kitchen and dining space giving you all the space you need to entertain families and guests.
Design.Build.Modular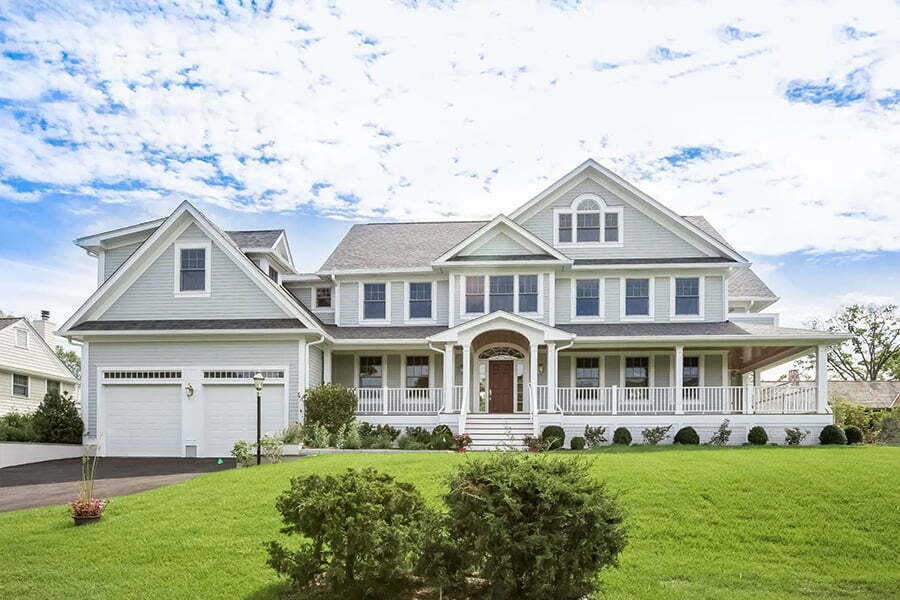 Design.Build.Modular is a home-building company based in New England. They specialize in modular home designs, building, and assembly. Their homes are built in a factory setting and then delivered and assembled right in your lot area.
They have several designs, including the Colonial modular home, perfect for that New England backdrop.
Dreamline Modular Homes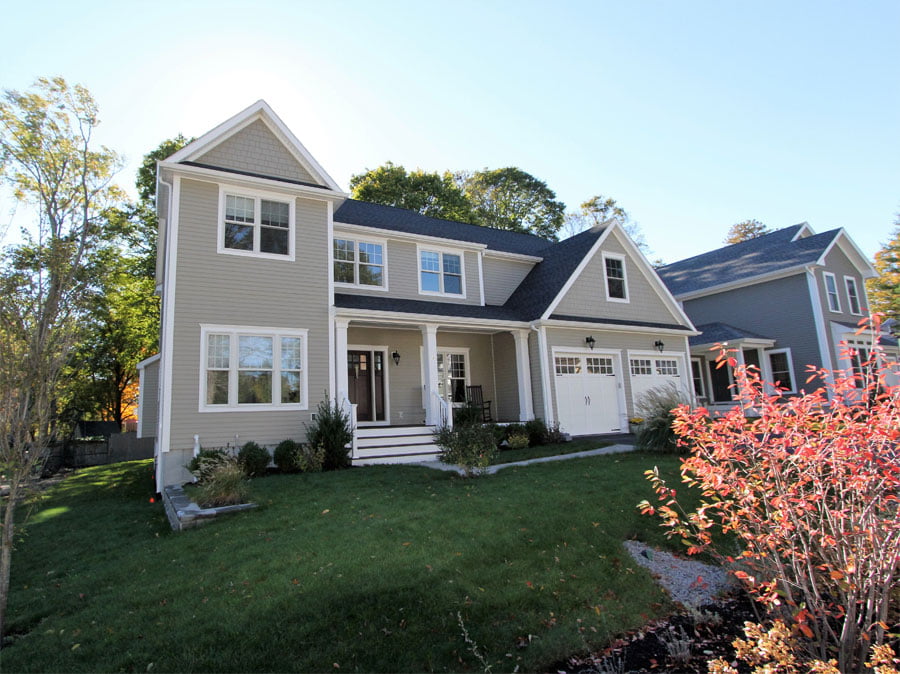 Dreamline is a full-service design and building company specializing in custom modular homes. It was established in 2007, serving buyers with high-quality prefab homes that last for generations.
Aside from complete home structures, they also offer renovations and part-of-the-house additions. They have kitchens, bathrooms, and exteriors.
Apex Homes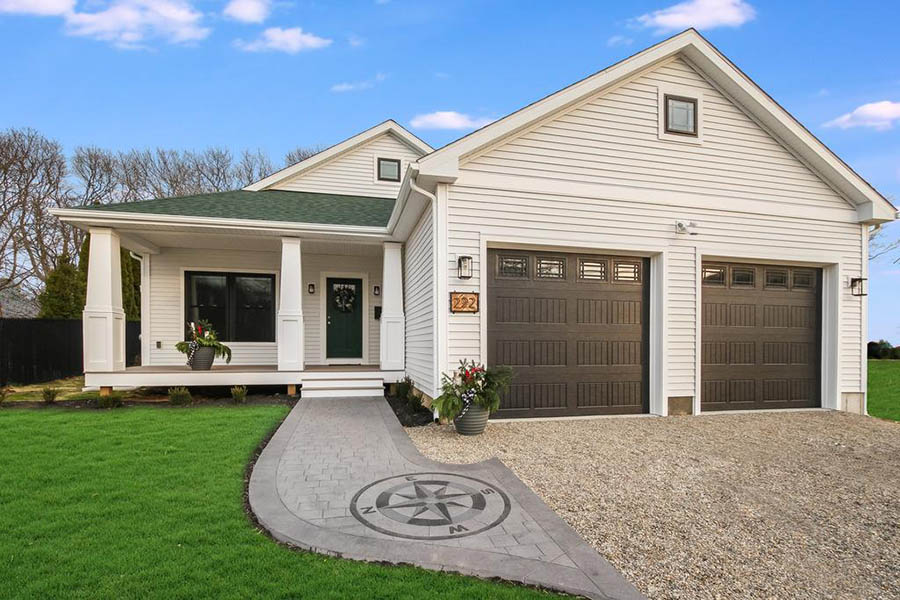 Apex Homes is this year's winner of the Modular Home Builder's Association for modular buildings. They offer exceptional craftsmanship and attention to detail. Their staff, engineers, and builders have built more than 12,000 homes over the last 30 years.
Their Classic Ranch series is one of their best. For example, the Aspen I, with 852 sqft, is a two-bedroom home perfect for small families. It's a shared space for the kitchen and dining and a separate area for the living room.
Aspen II is an upgrade with 990 sqft. It's also a ranch home with three bedrooms and one full bath. There's a shared dining and kitchen and a separate living room. This home is great for families just starting to build their nest.
Preferred Prefab Homes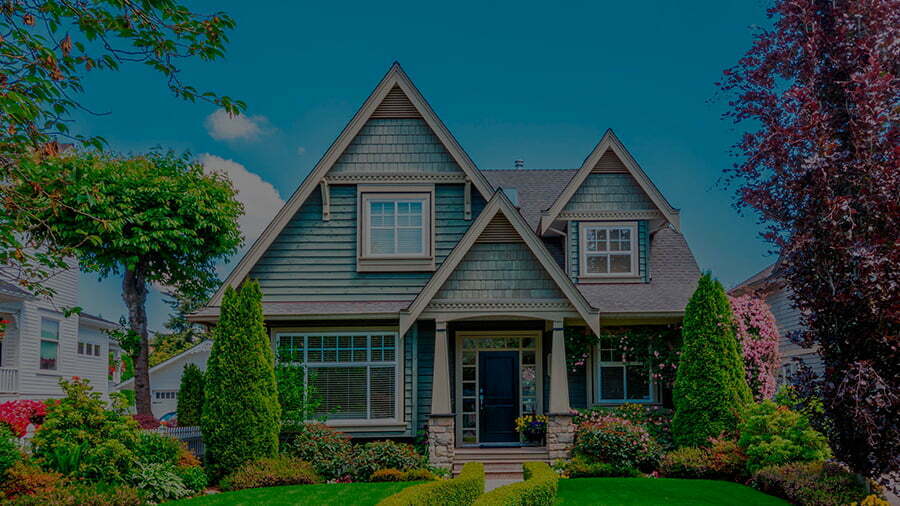 Preferred Prefab Homes have a licensed team of experts ready to build the home of your dreams. They deliver in over 30 cities throughout Rhode Island and across the country. Call their customer service for a free quote. You can also visit their site for a tour of their available homes.
Harvest Homes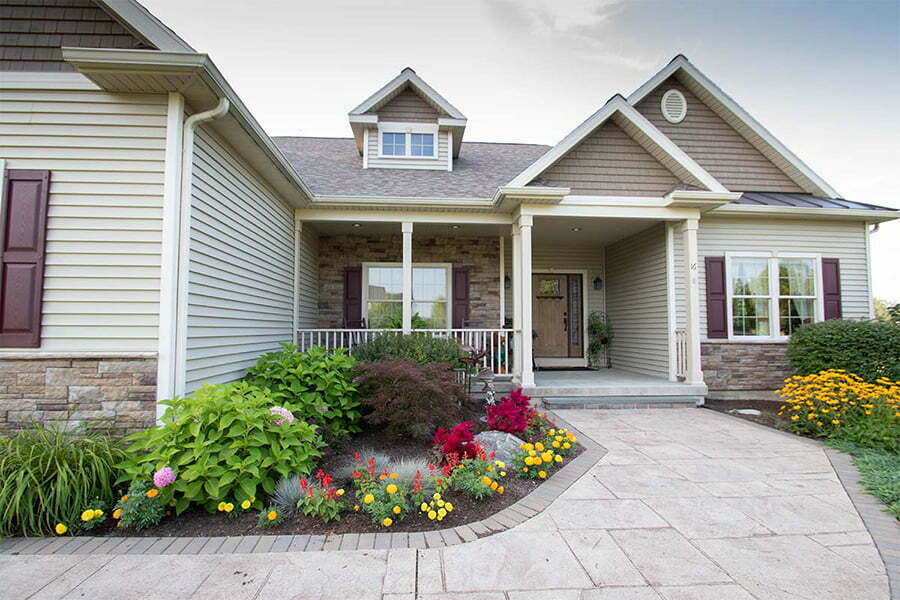 Harvest Homes give you some of the best custom-panelized homes in the US. They design and build houses according to your preference, style, location, and budget. While the type is necessary, they know that your finances also matter.
You can choose from their boathouse, custom gable glass homes, ski retreat houses, and more. They provide expert staff to meet you at a time of your choosing. Additionally, you can trust their combined years of experience and knowledge in the housing market.
Coastal Modular Homes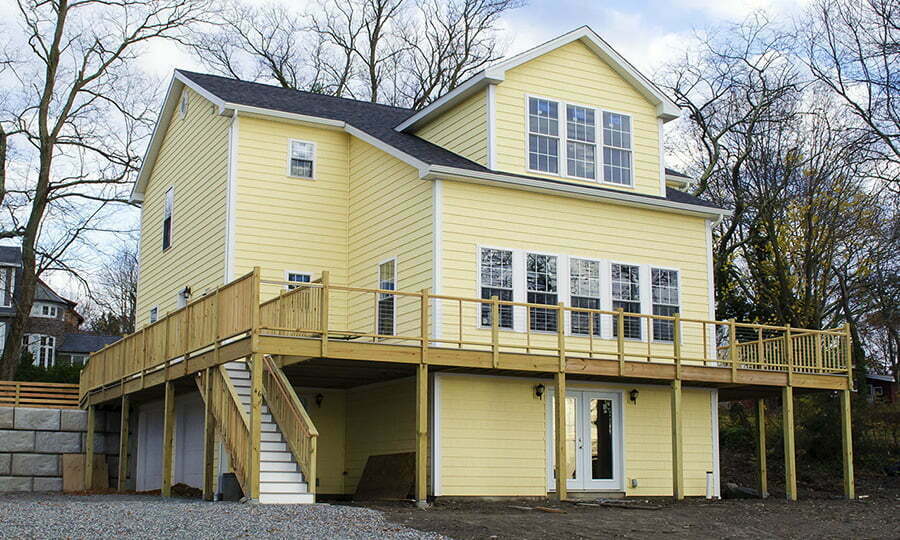 Coastal Modular Homes design and build prefab, modular, and manufactured houses specific to your wind zone, climate, and other essential variables. They also partner with other reputable manufacturers to give their buyers more options. This includes Champion Homes, Excel Homes, and Kozy Log Cabins.
The Bungalow is a Kozy Log original. Prices for cabins start at $40K to $90K. The Bungalow is a 630 sqft home with an amazingly spacious floor plan. It's got a massive bedroom with a walk-in closet, a full-size bath, and a washer/dryer combo.
This home is perfect for couples, early-nesters, and small families with one child. It can be a great first home before investing in a much bigger house for your growing family.
Hallmark Homes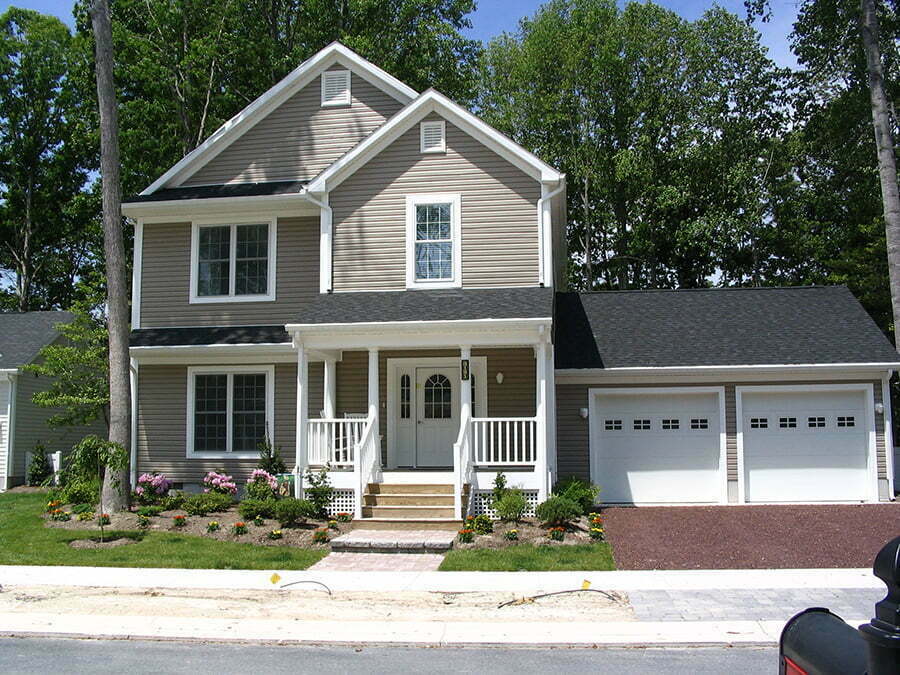 Hallmark Homes produce affordable homes all year round. They take pride in their efficiency as it only takes six to eight weeks to prepare the site and foundation. Within another six to eight weeks, your home will be ready for moving in.
Their gallery is filled with home models in differing layouts and sizes. The 001 model is a beautiful home with a study, a playroom, and an optional bedroom that can be turned into a home office space. This home has four bedrooms, a music room, a library, and sitting rooms! If you want space, then this one's for you!
Modular Home Concepts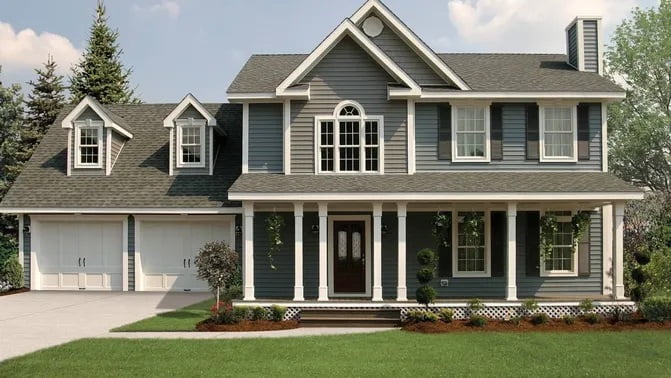 The last one on this list is Modular Home Concepts. This company offers energy-efficient homes with only the best materials used. They have modular and mobile homes ready for purchasing and moving in.
For example, the T24601 single-section home has a total living space of 537 sqft. It has two bedrooms and one bath. The two rooms are located at each end of the house to give you privacy. More models are available on their site.
Related reading: