Last updated on September 26, 2023
Here are the top modular and prefab home manufacturers in the state of Vermont. Read on!
Like other New England states, prefab housing is popular here in Vermont. With housing prices around the national average in the state, you're getting a more affordable home with prefabs.
Below are some of the more reputable prefab home companies in Vermont. They all have different home styles, floor plans, and price ranges. You have more options to choose from depending on your lifestyle and budget.
Table of Contents
Huntington Homes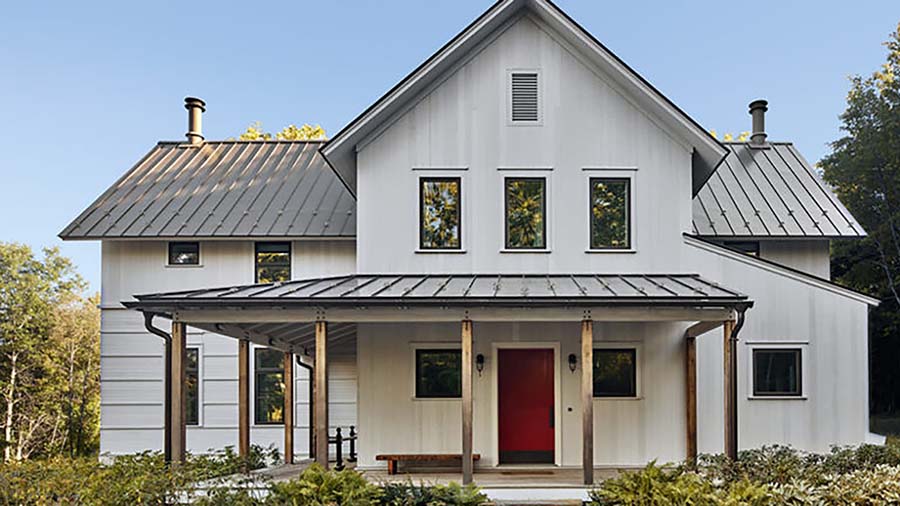 Huntington Homes give you better quality and better value for your money. They have a 100,000 sqft climate-controlled and weather-free environment factory. Homes and commercial offices are built in the location to ensure efficiency, quality, and affordability.
There are three design paths for Huntington Homes. There's the Tru Home, Stock Homes, and the Custom Homes. Choose among the three based on your preference. For example, Norwich is a 2128 sqft home with three bathrooms and three bedrooms.
It features a porch, an office, a laundry area, and even a mudroom.
DVELE Vermont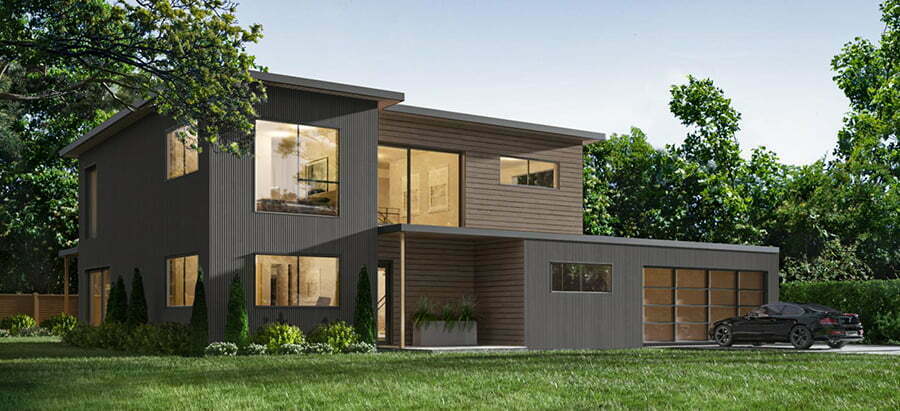 DVELE is a contemporary prefab home with a branch in Vermont. They have unique modular and manufactured houses ready for you to choose from. This manufacturer has experience, beautiful designs, and sustainable architecture.
For example, Fernie, it's a one-bedroom and one-bath home. It only has one module with a total living area of 705 sqft. Another one-module home is the Comox. It also has one bedroom and one bath with an entire space of 893 sqft.
Aside from that, DVELE also has single-story and multi-story homes. These are perfect for big families and those who love hosting parties and night outs.
Bean's Homes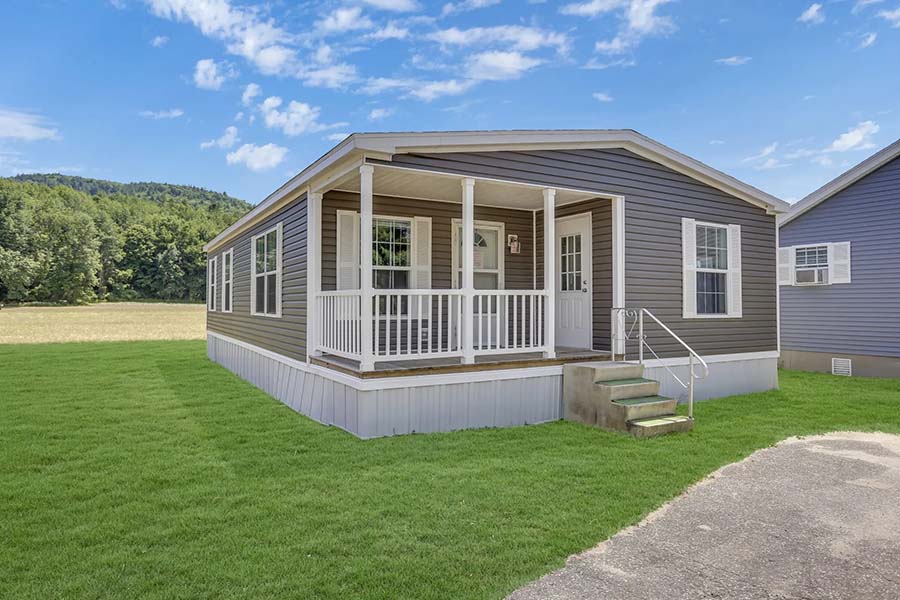 Bean's Mobile Homes always deliver what they promise. They have both manufactured and modular homes. Their manufactured homes are affordable, energy-efficient, built with solid structures, warranty coverage, and more.
Their modular homes are built with cost savings, also energy-efficient, design flexible, and with fewer on-site inspections.
Barcelo is from the Ranch Collection. It has 1430 sqft with three bedrooms and two baths. It's an utterly beautiful home with a modern kitchen, a built-in center table, and a separate dining room. There are also several built-in cabinets throughout the house for storage.
Lindal Cedar Homes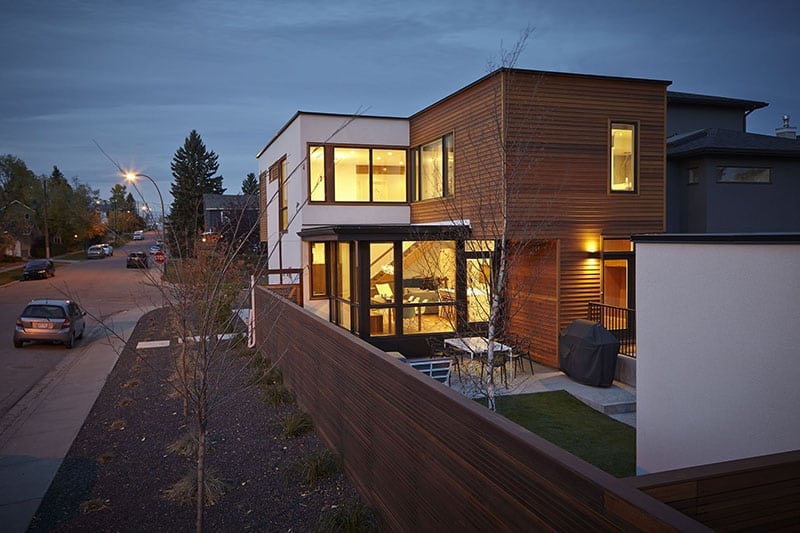 Lindal Cedar Homes is an independent Cedar Homes Representative. Their staff helps you pick designs and construct your home according to your specifications. The goal is to build a home that reflects your likes and lifestyle.
Their services include free site visits, financial feasibility studies, custom design services, building permit assistance, referral bonuses, and more.
BluHomes Vermont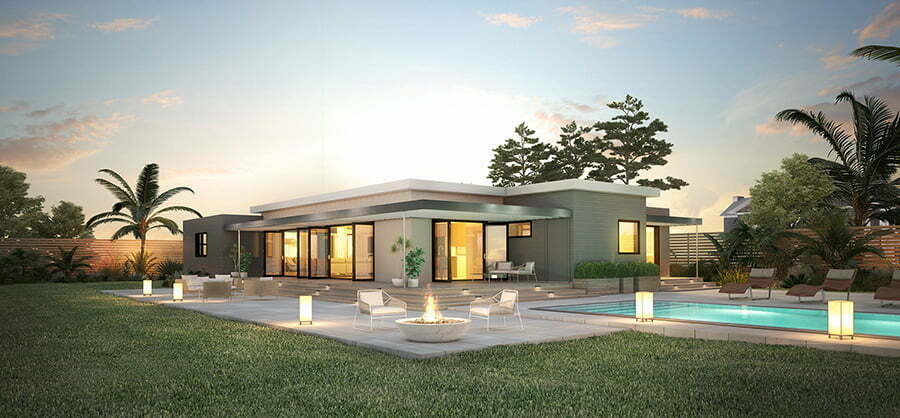 If you're looking for modern modular homes in Stowe, then BluHomes is an excellent option. It's an unparalleled choice for a manufacturer that provides resilient, health-promoting, and stunningly modern homes.
Some examples are Origin 1900 and Origin 1000.
Origin 1900 is a 1900 sqft home. It has three beds, up to three baths, and a starting price of $550K. This house features an optional Jr ADU suite, a stylish modern design, a full laundry room, an open floor design, and more.
The Origin 1000 is a 1000 sqft home with two beds and baths. It has a starting price of $430K. It's an open-concept home designed with a large kitchen and modern appliances. There's the dining space perfect for big and growing families too!
Impresa Modular Vermont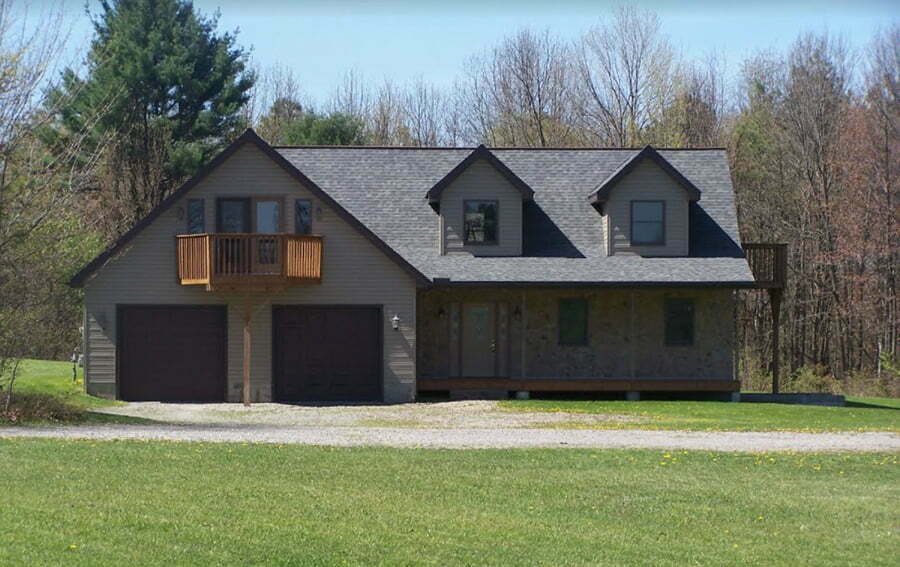 Impresa Modular is among the biggest manufacturers of homes in the US. Their homes vary in size, design, or floor plan. There are homes with up to four bedrooms and up to four baths. You can choose from their various available categories and styles.
Among the favorite homes is the Bainbridge. It's a home for comfort, sustainability, and efficiency. The kitchen is enormous, with an even spacious pantry. It also has a kitchen island. The dining is situated after the counter.
Brainbridge has three bedrooms, two baths, and a total living area of 1840 sqft. Optional features include a garage, energy star, and green certification.
Champion Home Builders Vermont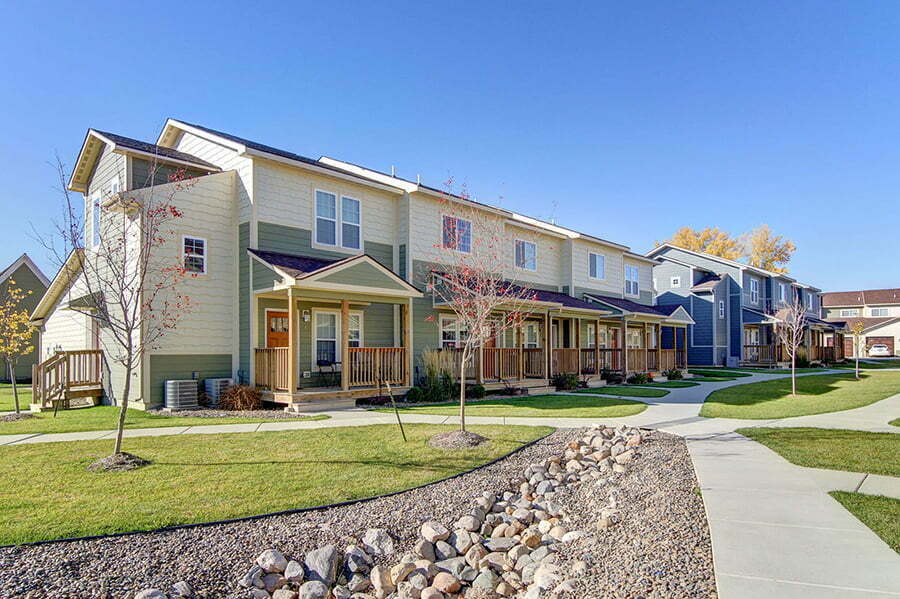 With its location in Williston, Champion Home Builders, VT, has all the home designs you need for your family. It is an industry leader in home manufacturing, and it's also one of the largest homebuilders in North America.
The company offers home solutions. You have all your choices regardless of what you need, from single-family to multi-family homes.
Quantico is a featured home with three beds, two full baths, one-half bath, and a total living space of 3181 sqft. This is a two-story house. The first level is where the kitchen., living, family area, and dining are located. There's also one guest room here.
The second level has the primary bedroom and the rest of the rooms for your kids.
Vermod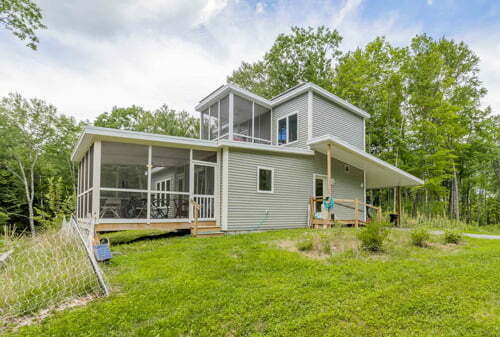 Vermod is all about sustainable, healthy, and simple next-generation homes. It started with creating homes for those displaced due to tropical storms Irene. Since then, the company has continued to build resilient and affordable homes.
The Vermodel is a quaint home with a kitchen complete with modern appliances, a cute living room, and a hallway that leads to the rooms, utility area, and baths.
Village Homes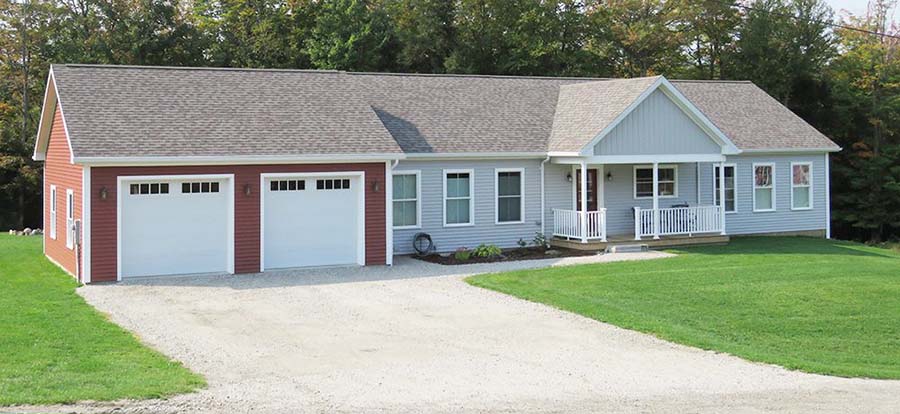 Village Homes offer exceptional value, quality craftsmanship, and unparalleled service. They offer modular, doublewide, single-wide, and use/pre-owned homes. If you're on a budget but still want the best home for value, then check out Village Homes.
The Westford builds Westford Ranch modular home. It had three bedrooms and two baths with a total living space of 1493 sqft. The kitchen is perfect for those who love cooking and feeding their families with their best foods!
Fecteau Homes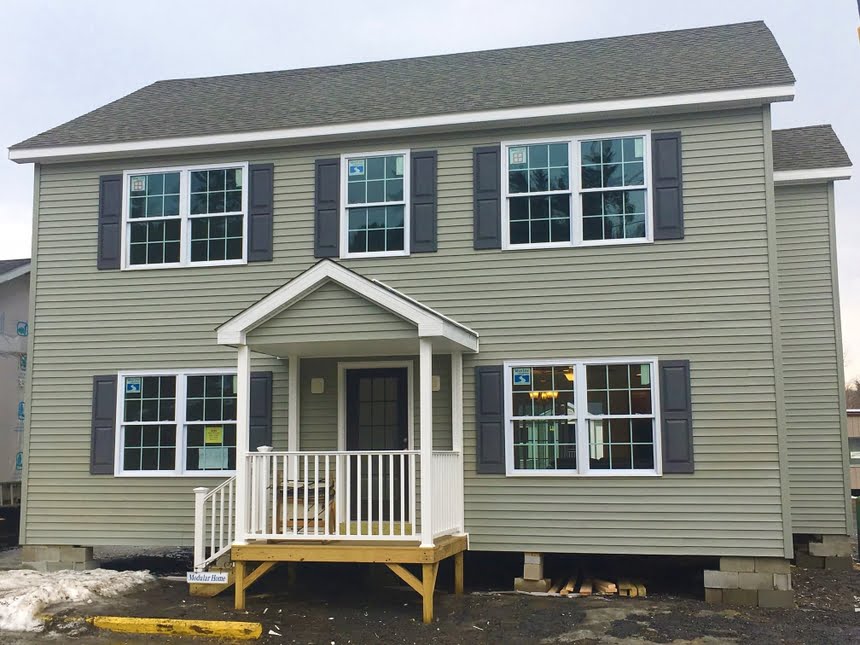 Fecteau Homes in Montpelier, VT, is one of the best manufacturers in the area. They have affordable prefab houses, and they even offer financing options. They have single-wide and doublewide homes already in location.
The #370 stock model is a single-section home with over 907 sqft of space. It has two beds and two baths. It includes an energy star package with 200 Amp services. There are also recessed lights throughout and a high-efficiency gas furnace.
The Home Store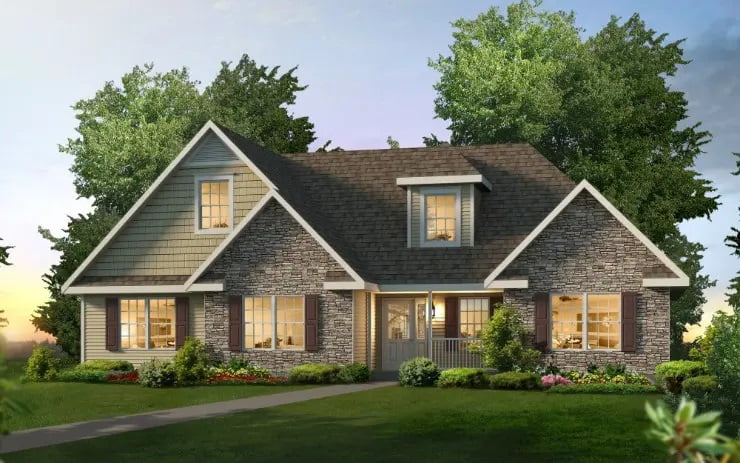 The Home Store has sales centers in several states, including Vermont, Rhode Island, New Jersey, New York, and more. Check out their Whately, MA, and Selinsgrove, PA, centers if you want a model house.
Auburn is a one-stor home. It's a raised ranch home with 1152 sqft of space. There's a separate kitchen and dining space. There's also the living area right close to it. It also comes with a garage.
Auburn has three beds and two baths. All the spaces are expandable. You have several options if you have bigger spaces.
Town & Country Homes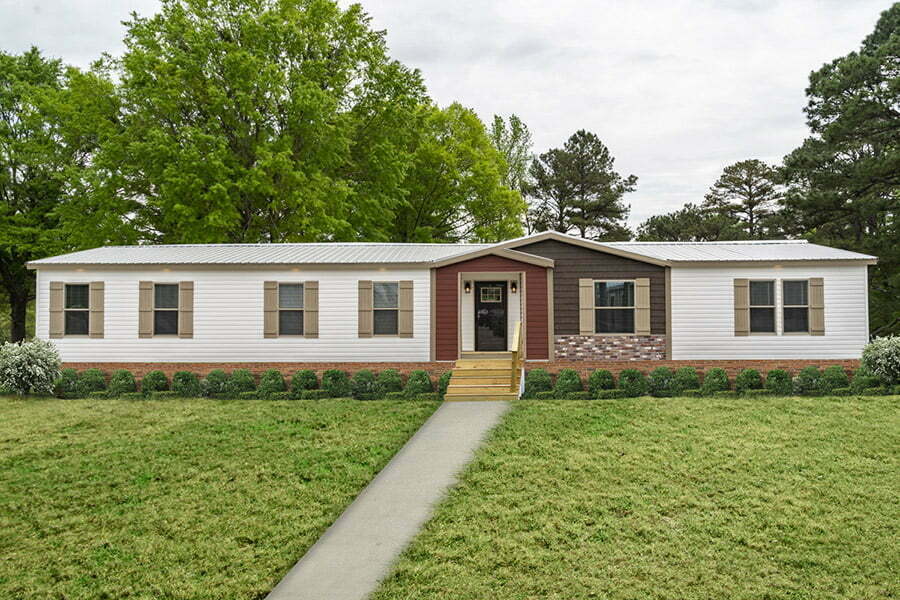 Town & Country Homes has been a family-owned and operated business since 1982. It's a family price with superior quality homes. They have a collection of modular and manufactured homes. There are also additional units for your home, such as porches, garages, and others.
The Ferrisburgh ranch has a total living space of 1434 sqft. This home had three bedrooms, a spacious living area, a kitchen, and a dining area. It also features a decent-sized utility area. The starting price for this house is $189,905.
Avalon Building Systems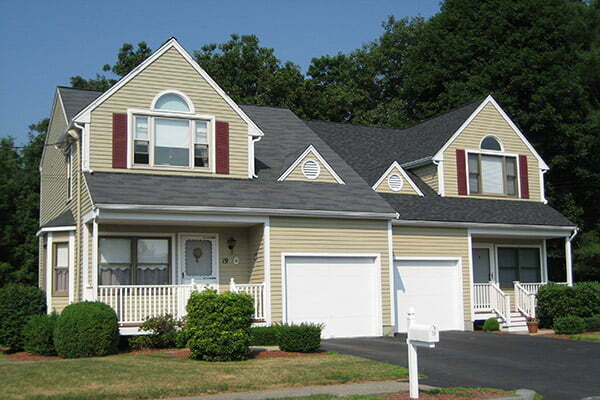 Avalon Building Systems is an all-around construction company that handles projects, including residential and commercial spaces. They create apartments, hotels, bank-style modular, and more. Their services are available throughout New England and the Northeast.
One of their projects is modular vacation homes like the Oak Bluffs. It has two bedrooms and one bath with a total living area of 1100 sqft. It's a beautiful single-story home with a large kitchen with a central island. It's a home perfect with a view.
Simplex Homes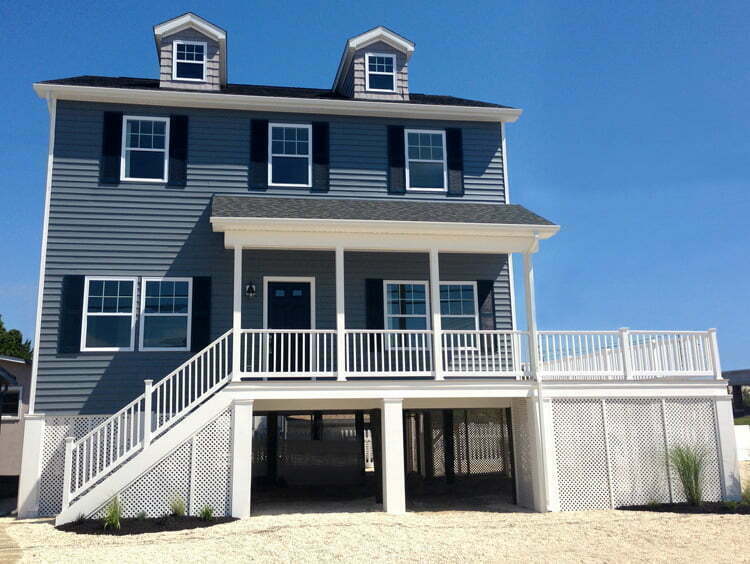 Simplex Homes boast their modern and technically advanced homes. The company is best known for its modular construction and its team of experienced staff. It was founded in 1971 and continues to be a family-owned business today.
The Stockbridge II is a big home with 3990 sqft space. It has all the areas you need in a home. The nook, sunroom, and family room are all on the first level. The media room and loft are located on the second level.
Preferred Building Systems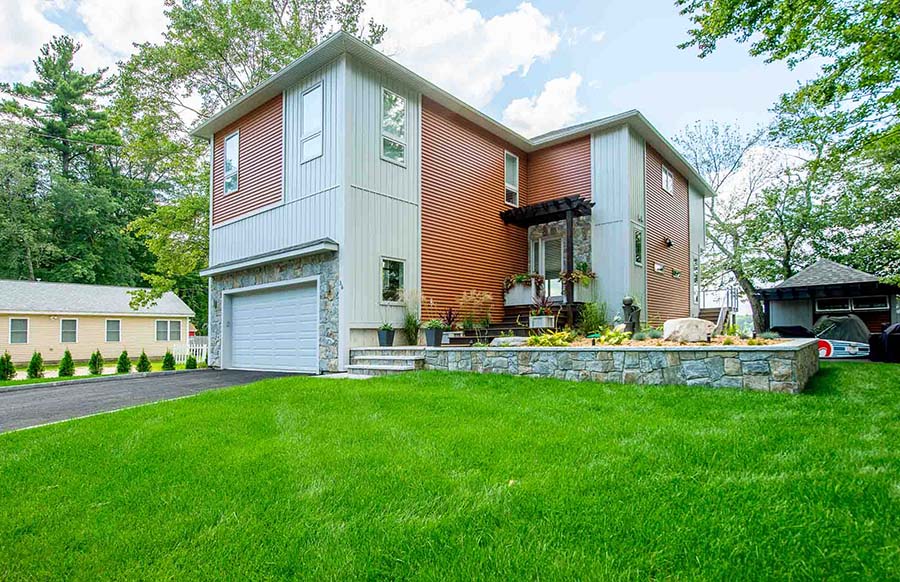 Preferred Building Systems is creating your masterpiece of a home. Their staff works closely with the builders to build perfectly energy-efficient homes. These homes are fully customizable to any shape and size.
Cotuit home is a cape-style house with four beds, two baths, and a total area of 1320 sqft. The kitchen and the family room are in an open-concept design. The dining and living rooms are also made with a more traditional design.
Clayton Homes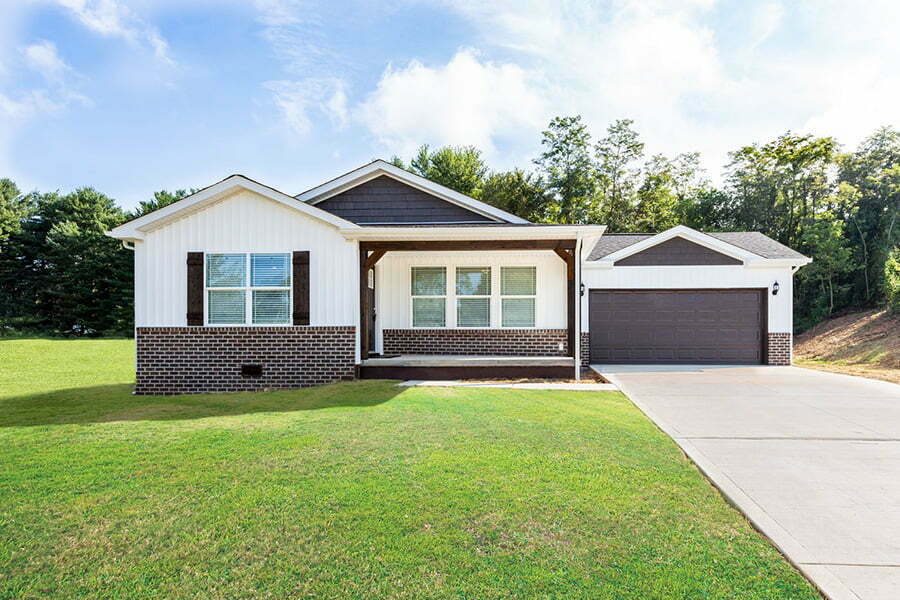 Clayton Homes continue to open doors for better lives. They build houses with the client in the middle. Every preference and specification are followed to the t. Their staff is with you from the initial design through the final construction.
They have several home styles available for you. Morocco, for example, is a featured home. It has four beds, two baths, and a total living area of 1813 sqft. The starting price for Morocco is $117,983. Features include a breakfast bar, family room, split bedrooms, dining area, kitchen island, utility room, and more.
Harvest Homes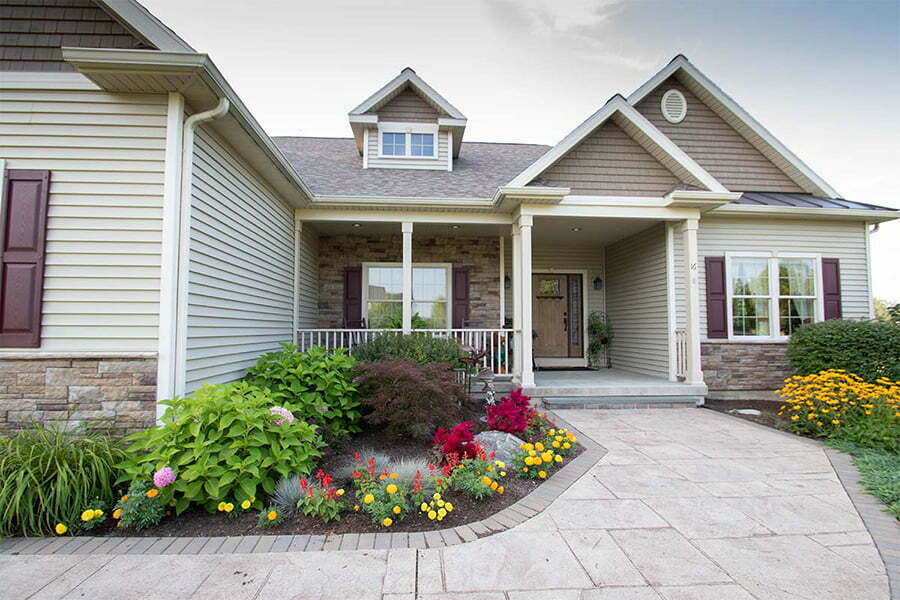 Harvest Homes is another reputable builder in Vermont. They have two locations, one in Fayston and the other in Florence. The company uses panelized floor, wall, and roofing systems to create beautiful custom houses, commercial projects, and other additions (garages, porches, etc.) to your home.
One of their featured vacation homes is Brant. It's a grand cabin with a beautiful stone design entryway. It has a starting price of $399K. It has a total living space of 1692 sqft with two bedrooms and two baths. This house even has a study room on the first level.
High-Performance Modular Homes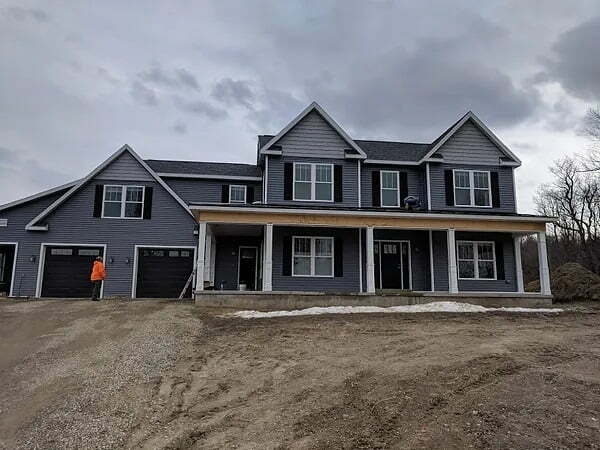 High Performance Modular Homes has been a family-owned business since its inception. The base is in Williston, VT, serving home buyers throughout Vermont and Massachusetts. They aim to maintain their excellence and reputation by building high-quality, energy-efficient, affordable homes.
One of their featured homes is in Bellevue. It has a total living space of 2191 sqft. It has a family room for entertainment, a dining area, a huge kitchen complete with modern appliances, a foyer, a study, and more.
Check out their website for more floor plans.
New England Custom Modular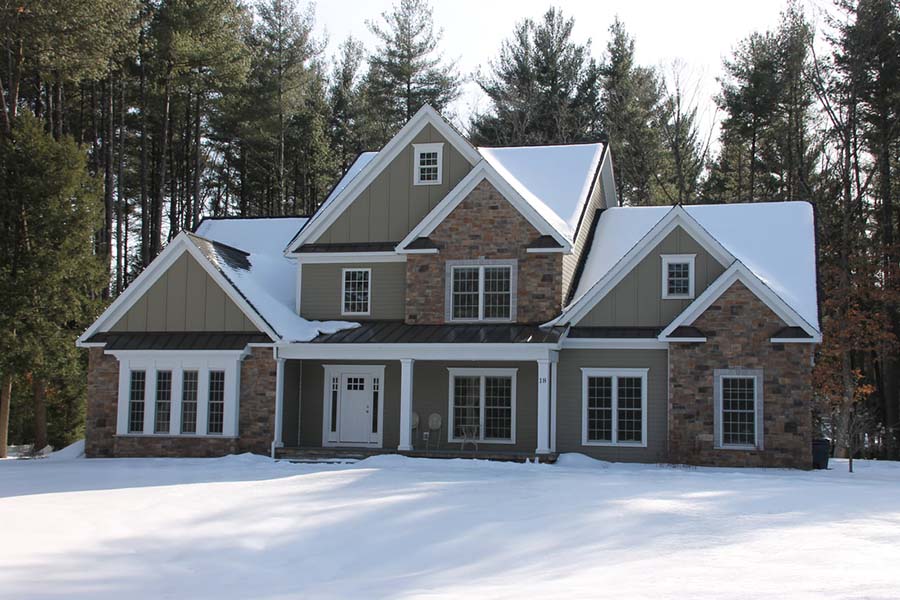 New England Custom Modular offers a custom modular home for homebuyers. They've been in the housing industry for more than 25 years and continue making the home-building experience great for everyone involved.
They have three available series for you to choose from. There's the Champion series, Edge, and New Century. New Era has already built over 12,000 homes throughout the Northeast, South, and Midwest.
WheelPad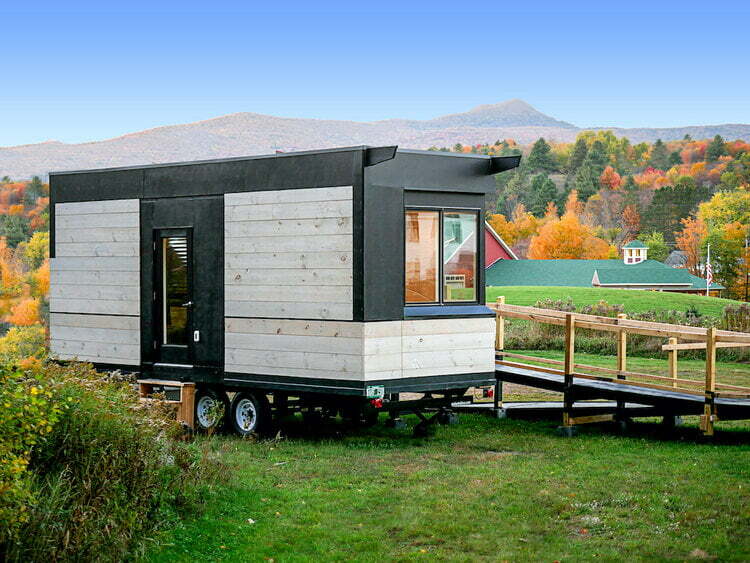 Wheelpad gives you a home that's accessible to you now! They have home attachments and even stand-alone models from their WheelPad L3C collection. These attachments are perfect for loved ones, veterans, healthcare providers, and more.
The goal is to provide mobility solutions for those who want independence, even in their homes. If you're looking for tiny home-style accommodations, this is the manufacturer to go.
One of their best works is the SuitePAD. It's a one-bedroom space with a dimension of 8.5′ wide x 24′ long x 13.6′ high. It also has a bigger size. These attachments are custom-made.
Related reading: