Last updated on August 10, 2022
The average complete ADU price ranges between $100,000 and $300,000. The footage cost can be from $150 to $700+ per foot.
The prices for an ADU vary greatly on many things. Thus, this is not a strange thing to ask, but it's also not easy to answer. While an accessory dwelling unit is a great opportunity for extra income and a lot cheaper than getting a new home, it still comes with a price tag.
The price typically varies by location, local regulations, the type of unit, and the current costs of labor and materials. It's essential for you to make your list, know what you need, and your budget. You need to set the criteria before you even begin planning for your ADU.
One of the best ways to calculate the cost of an ADU is to check out some current examples. Generally, manufacturers and some ADU owners offer tours and show actual costs of their dwelling units from the design costs, permit, utility connection, and others.
But that's not all! Read and learn more below.
Table of Contents
Region and Neighborhood Will Impact the Final Cost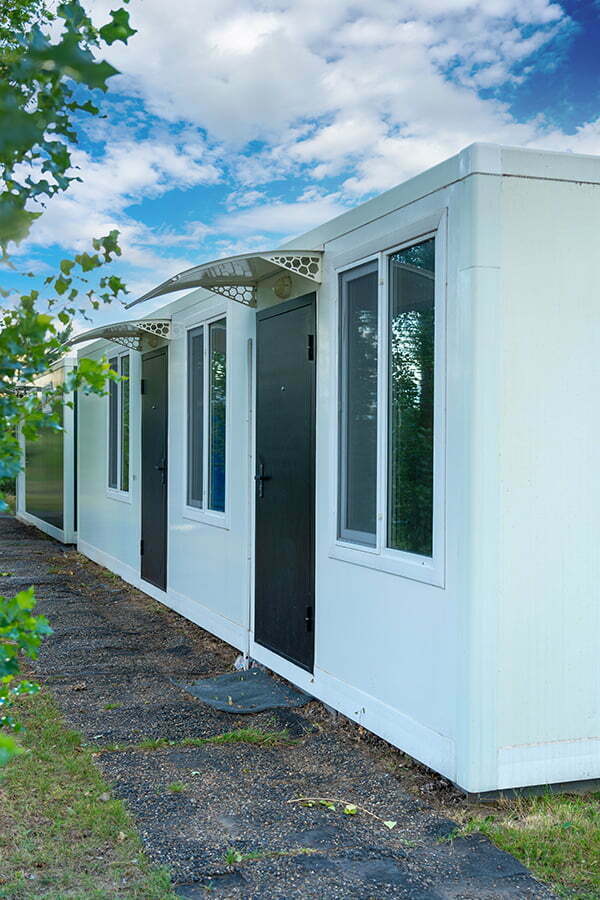 The cost of an ADU depends on regional differences in prices. For example, new regulations in some states, like California, make ADUs more affordable and practical. Some states don't allow ADUs, while others limit them to certain zones.
The final cost often depends on where the manufacturer is located. Each manufacturer uses a different grade of materials, and the cost of raw materials and labor affects the price. If you order a prefab ADU from a far-away place, your shipping costs increase.
Construction Cost Per Square Foot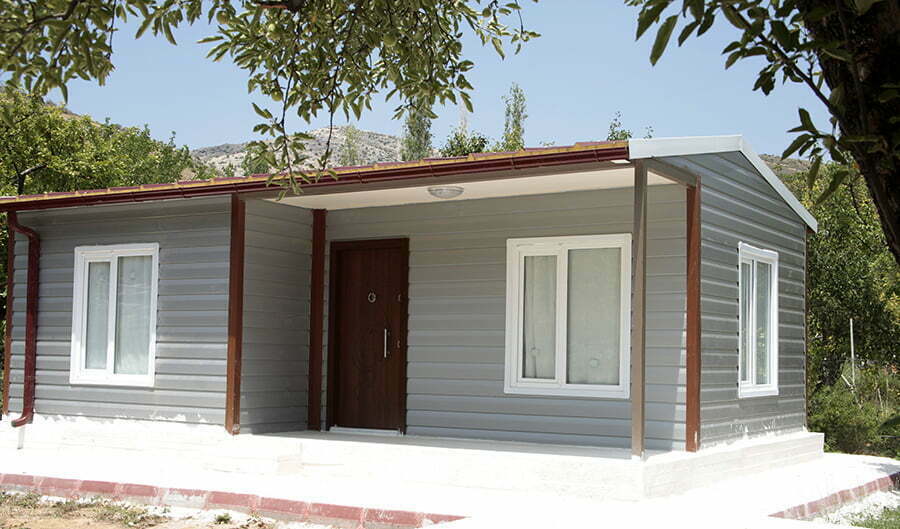 The average price of an ADU usually ranges between $100,000 and $300,000, but the footage cost can be as low as $150 per foot and run as high as $700 or more per foot.
However, if you're looking at kit homes, it is not unlikely to pay as little as $20 per square foot (for a house only.) This does not include site preparation, permitting, foundations, finishing, and installation.
The prices range considerably based on style, site setup costs, unit size, and other variables. Homeowners often put in a lot of sweat equity to lower their prices.
Prefab vs. Panelized Modular
The average cost of prefab ADU development ranges from $245 to $405 per square foot, which includes all components, labor, site work, and interior finishes. The cost of panelized ADUs runs considerably less per square foot — from $100 to $300 per square foot. Unfortunately, you will have to pay more cash or sweat equity costs if you choose panelized or low-price ADUs.
You will probably face the cost of site prep, foundation work, assembly of the panels, interior finishing, preparing utility hookup construction, and permitting.
Detached ADU Cost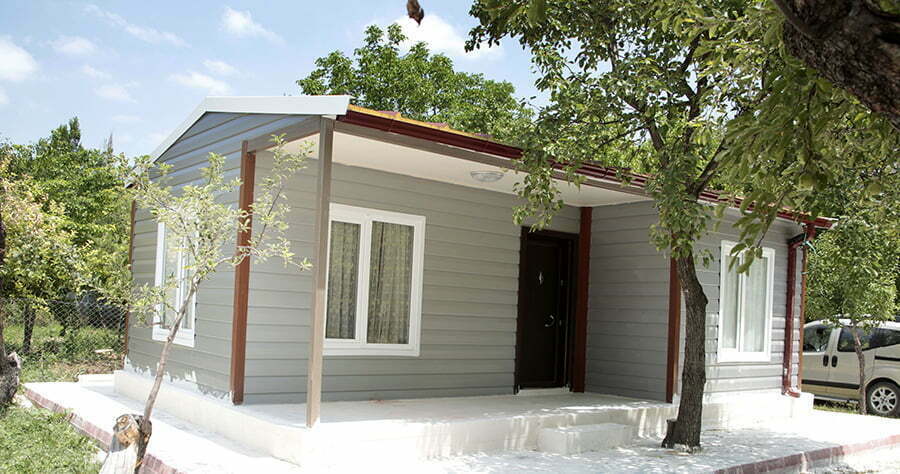 Although prices vary depending on the region where you live and the scope of the work, the national average for the turnkey construction of detached ADUs (stand-alone units) is $300 per square foot. Therefore, you can expect the total costs to run between $150,000 and $185,000.
It's essential to understand what's included in your quoted price, how much local contractors will cost, and how much work you can do yourself. This approach will help you find the actual costs of any ADU unit.
Above Garage ADU Cost
ADUs are revolutionizing American options to add extra space to their living quarters, and adding a room above the garage is a popular and practical option. You still have room to park your cars without needing extra space in your yard. The process runs from $90 to $120 per square foot, which you can compare to an average of $200,000 to build a unit from scratch.
The garage ADU features these costs:
necessary site work, for example: adding a concrete landing for stairs
interior finishing
adding stairs and a new rood
refinishing the entire structure
aligning the ADU with the second floor
permit fees
Conversion ADU Cost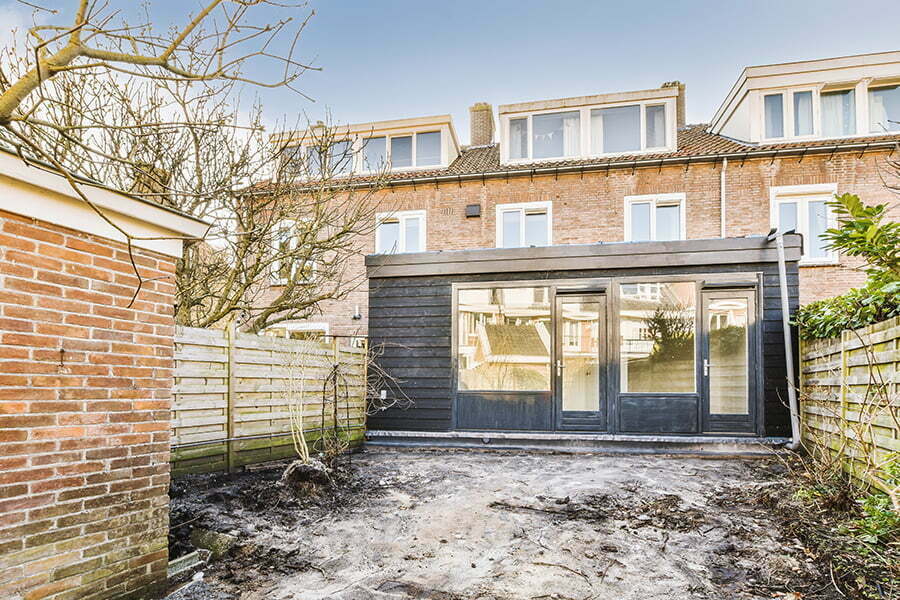 You might expect that converting a garage, attic, or basement would be cheaper than buying a prefab ADU, and that might be the case. However, when you consider the fees for permits, design, architecture work, and using contractors, the costs can escalate.
The average conversions cost between $80,000 and $150,000 or more. However, using ADUs in the garage, basement or attic provides extra living space and guarantees code compliance. Many homeowners choose this option instead of facing the challenges of planning a conversion.
Site and Ground Work (Foundations)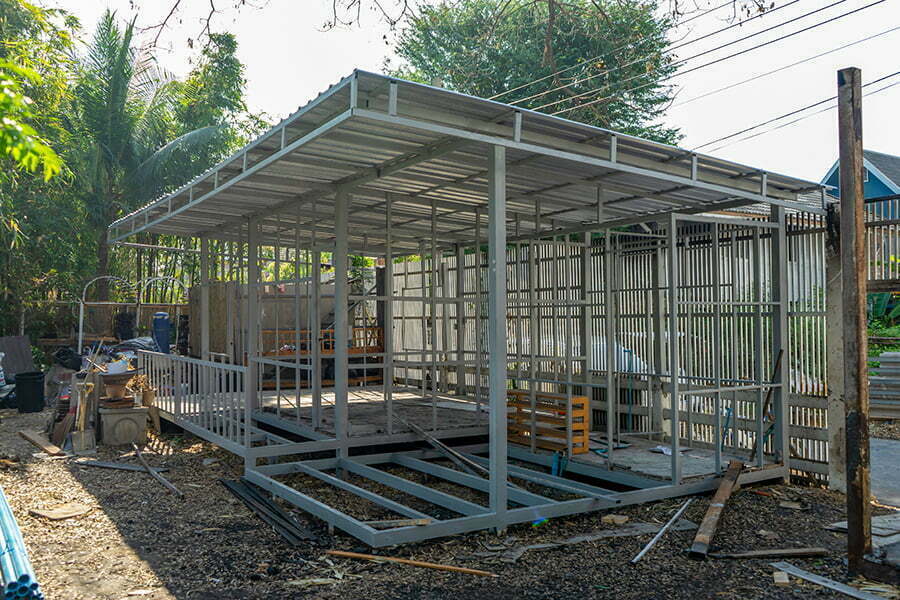 The site and foundation work might generate extra expenses for site or foundation work when that's not included in the ADU cost quote you receive. Excavation, concrete work, and pouring of the foundation can run between $10,000 and $15,000. Your basic site work might run up to $25,000 if the site requires leveling or if you need to provide access to construction equipment.
The price for the site and groundwork might be included in your price quote, but make sure it is or isn't. The average cost for design and planning runs between $6,000 and $14,000. There can also be county and special district fees depending on your location.
Interior Finishes and Materials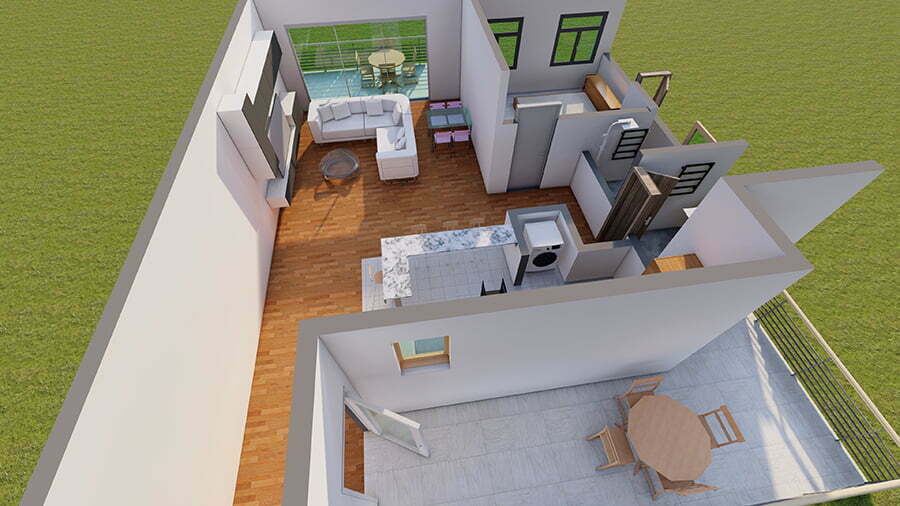 When not included in the price quotation, ADU finishes run an average of $50 to $75 per square foot. These prices apply to both conversions and new construction. You can expect to pay more if you request exotic woods and other expensive materials.
Many companies categorize finishes as standard, standard plus, and premium finish. The first is for those on a strict budget, and the second allows for a few upgrades. Premium finishes match the primary residence for guest houses and aging-in-place relatives.
Many people request high-end ADUs with unique features like glass walls, which custom ADU builders can undoubtedly do. In addition, many companies include interior finishes and materials in their original quote — at least for standard or standard plus finishes.
Utility Upgrades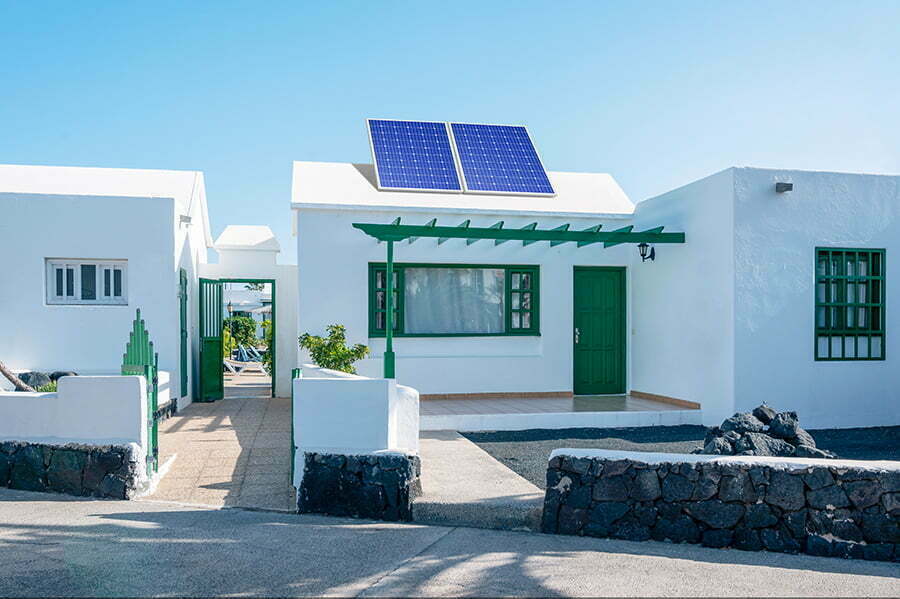 Utility upgrades are often required when connecting an ADU with electricity, water/sewage, and gas lines. All buildings and additions in California are required to meet net-zero electrical demand. You must install solar power if your home's previously installed solar system doesn't cover the electrical needs.
The average cost of installing solar power to cover the needs of an ADU runs about $5,000 after federal tax incentives, but a larger ADU might require about $12,000 in solar panels.
The amperage of your existing electrical system in other areas of the country than California might be insufficient to connect to your ADU. If that's the case, you will need a new electrical panel, which costs $7,500, and $2,500 to $7,500 more if you need a wire pull and conduit upgrade.
Most cities allow you to connect to your existing water line. You might prefer an independent water connection but consider the costs. Using a shared meter would avoid the costs of a dedicated water meter, which run between $12,010 and $21,400.
Existing sewage systems can often be used in your ADU, but sometimes that's impossible. If you add a sewer connection, you might pay for it in monthly installments or an annual bill, and the average cost of a new connection runs about $1,000.
ADU Design and Planning Costs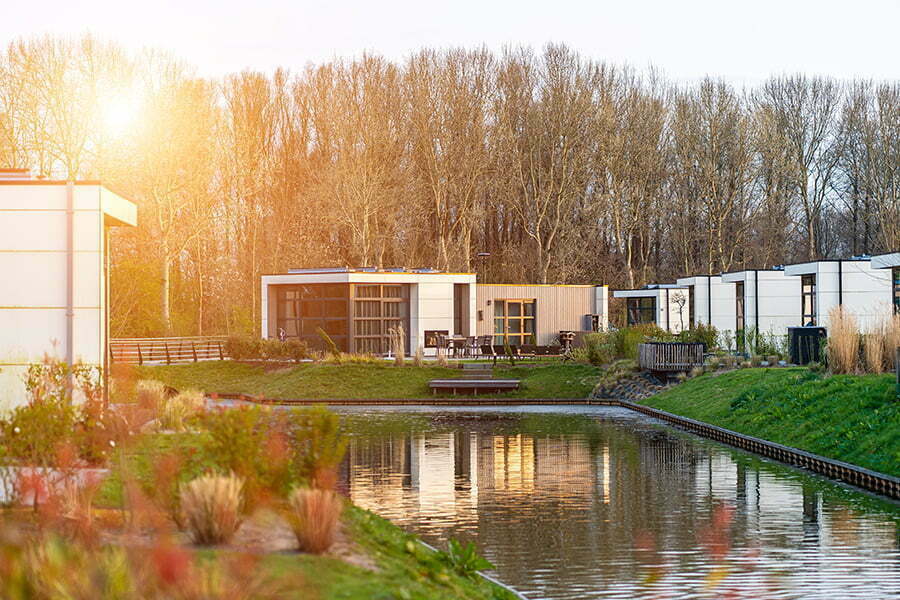 Design and planning strategy might include the costs of a feasibility study, which averages $2,500, and construction drawings that run an average of $9,500. Getting permits and paying local fees average about $5,000, and adding new designs runs about $2,500.
Essential site work necessary before construction runs an average of $25,000. That price includes any trenching needed for utility connections. If you plan to locate your ADU on a slope, the cost of site work could escalate.
You might decide to hire an architect to design your ADU. The architects' fees vary based on local pricing, the architect's years of experience, and the size and complexity of your project. Most fees run between 8% and 15%  of the estimated cost of your ADU.
ADU Tax Deductions and Benefits
There are many potential tax benefits for those who built ADUs. These include possible deductions of building-related costs, state and federal tax incentives, and benefits for installing specific home components like solar energy. Check with your state for any current tax incentives.
If you build your ADU to earn rental income, consider establishing an LLC to depreciate construction and maintenance costs. You won't have to pay any capital gains tax until you sell your property, and many states have limited or capped property tax increases because of the housing crisis.
In addition, as an LLC, your company can deduct startup and planning costs up to $5,000 and amortize any remaining costs over 15 years.
Ann LLC also allows you to depreciate all costs of your ADU project over 27 years. That starts in the first month you start your business. Generally, any additional property taxes you might have to pay are more than offset by your deductions on rental income.
Does Adding an ADU Increase Property Tax?
Anything that adds value to your home increases its value and assessed property tax. Property tax averages about 0.73% of your property's assessed value in California, which falls below the 1.07% national average. That's primarily due to Proposition 13, a 1978 measure limiting property taxes to 2% annually and 1% of the property's value.
Other states have passed similar measures to provide homeowner relief during the housing and Covid-19 crises. For example, California's laws mean that tax rates can never increase by more than 2% in any year or more than 1% of your home's assessed value.
Can You Get a Home Loan for an ADU?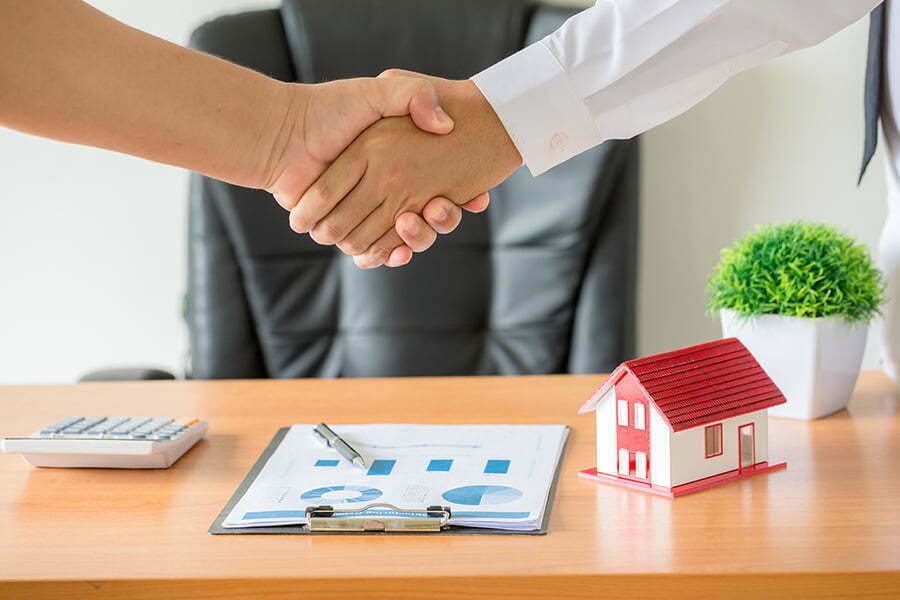 You can get an independent loan for an ADU, but most people choose to finance an ADU through a home equity loan. If you own your home outright, it makes sense to leverage the value of a home for a low-interest home improvement loan. The strategy makes even more sense if you plan to rent your ADU for profit.
You can choose standard equity financing for a fixed amount of cash, or you can finance your ADU with a HELOC, a home equity line of credit with a revolving credit limit. This is a better option if you plan to rent your ADU. You can also cash out your equity by refinancing your home.
How to Maximize Your Investment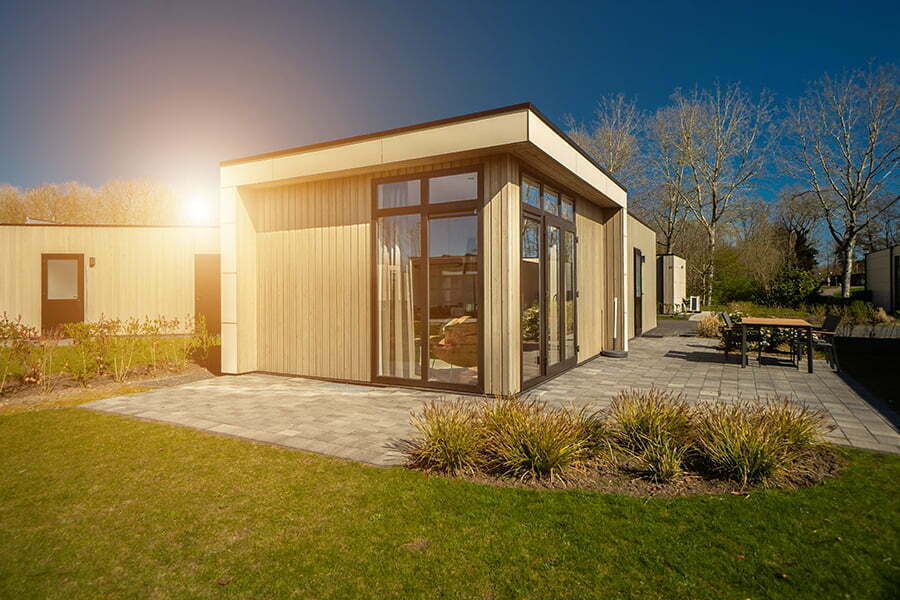 The best way to maximize your investment is to rent the ADU and receive many deductions to cover your expenses. The rental income can easily cover the payments on the loan and return extra cash to supplement your regular income if you rent your ADU for $2,500 a month, which generates $30,000 a year.
Another valuable way to maximize your investment is turning your ADU into a home office. More and more people choose to work from home, and you'll be able to deduct interest and certain expenses from your taxes while building equity.
Related reading: