Last updated on August 11, 2022
There are many reasons to build an ADU. But, how exactly do you make an accessory dwelling unit? Here's a quick guide.
Accessory dwelling units come in various types. Knowing your needs, evaluating your goals, and how much budget you have to build your own ADU is critical. Factor in these things before deciding on the type of ADU you want.
ADUs aren't just another space in your home. It requires the usual parts of a separate home. It needs plumbing, mechanical, gas and electric, and appliances. However, these are a good investment, especially if you rent the space out for tenants.
If you are looking for ADUs now and planning to build one, it's best to prepare your mind for the cost, list down your reasons for building an ADU and make a pros and cons list.
Check out our guide to creating accessory dwelling units below.
Table of Contents
Why Are You Building an ADU?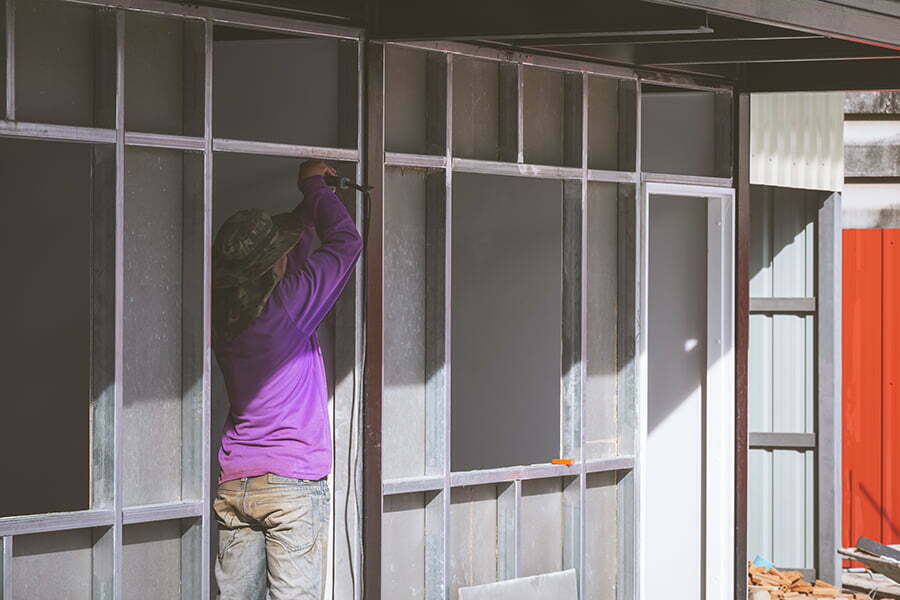 Great reasons to build an ADU or accessory dwelling unit are needing additional room for household members or wanting to get some income to assist with your mortgage.
Occupants independently on the main house if the ADU has sleeping quarters, kitchenettes, and bathrooms. Simply provide a route for your tenants, friends, or family who come over from the front door to the ADU.
The Type of ADU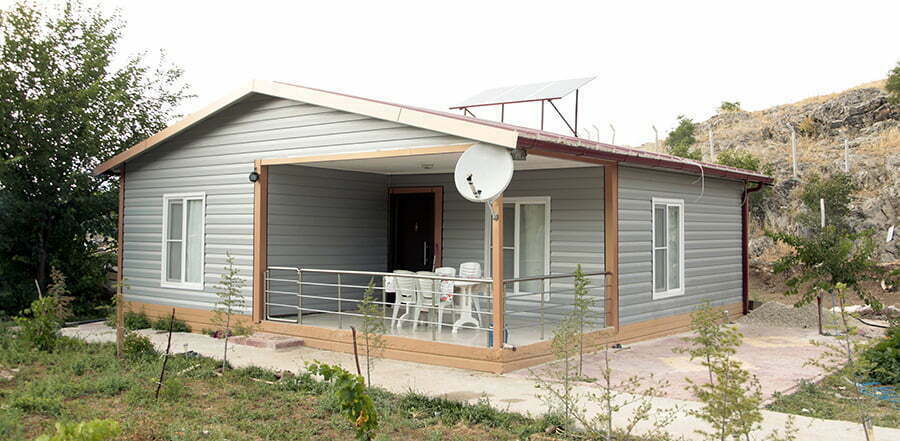 The type of ADU you ultimately decide on depends on budget, use, and personal preferences. The decision also involves considering the kind of ADU most suitable for the person using it.
ADUs with an attic isn't great for those with limited mobility. Furthermore, a home with a basement or attic converted into an ADU isn't recommended for homes with families already living in it.
Special Requirements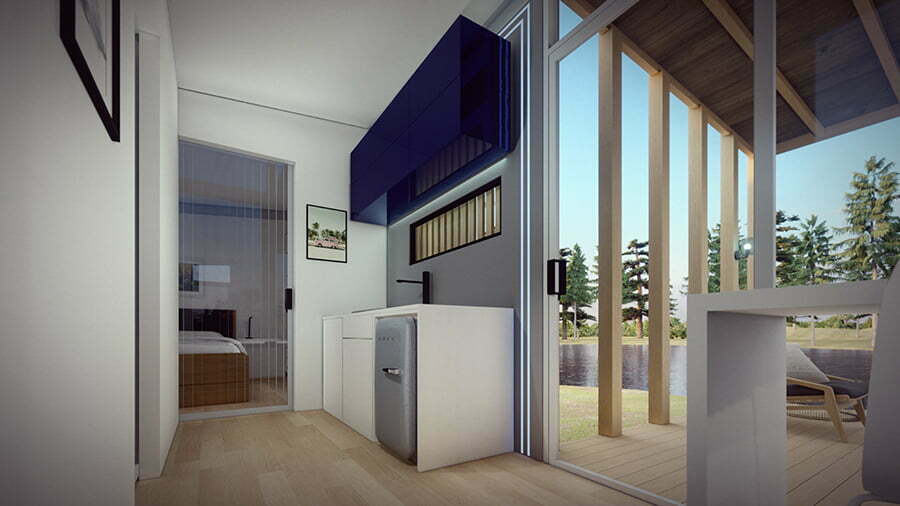 There are requirements for ADUs. The law allows multiple ADUs on the property, but an accessory dwelling unit must maintain a required distance from other buildings and property boundaries.
It must be smaller in size than the main dwelling and must have separate features from the main home as outlined below:
means of egress/ingress
sleeping area
kitchen
bathroom facilities
bathing area
Owers decide whether their ADUs have access to the main home. However, owners must ensure privacy for their tenants/occupants. There has to be a route from the main gate to the attached living unit.
Detached New Construction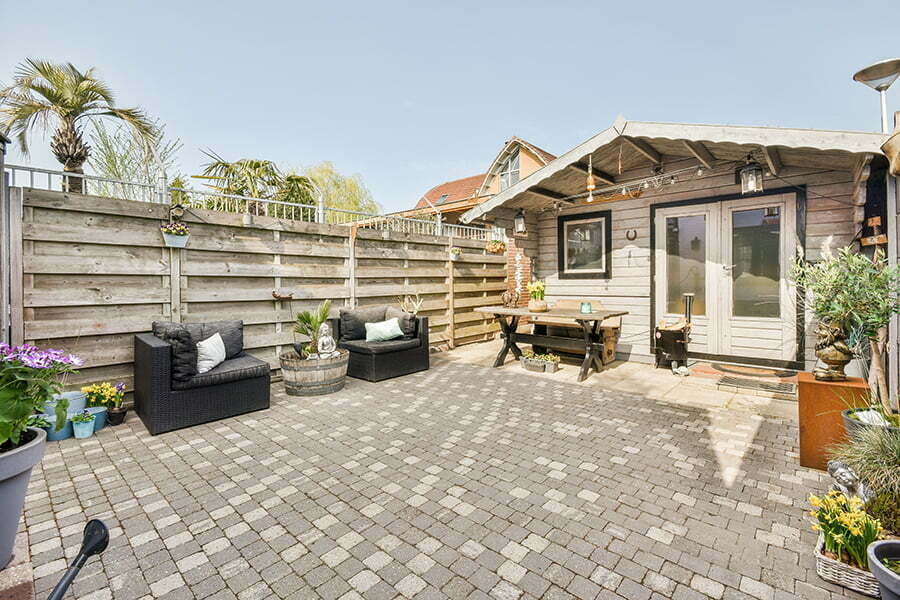 Carriage houses, cottages, and small apartments in the backyard are also examples of ADUs. It is a fully functional, freestanding independent dwelling space with access to the property and its utilities.
An individual or couple could reside there with the same degree of independence from the main home as if they were living next door if they so desired.
Attached New Construction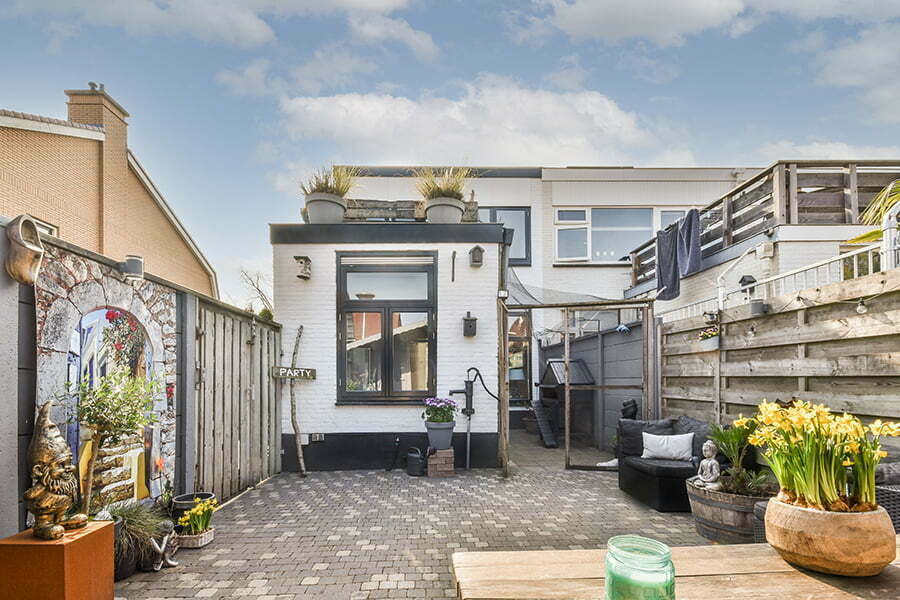 This type of ADU is marginally closer to home, quite literally. The attached new construction shares a wall with the primary residence, although no interior entrance exists.
To enter this type of ADU, you would need to exit the main residence. In addition, an attached new construction may share utility with the main home or have its hookup; however, it must be a fully functional living space.
Garage ADU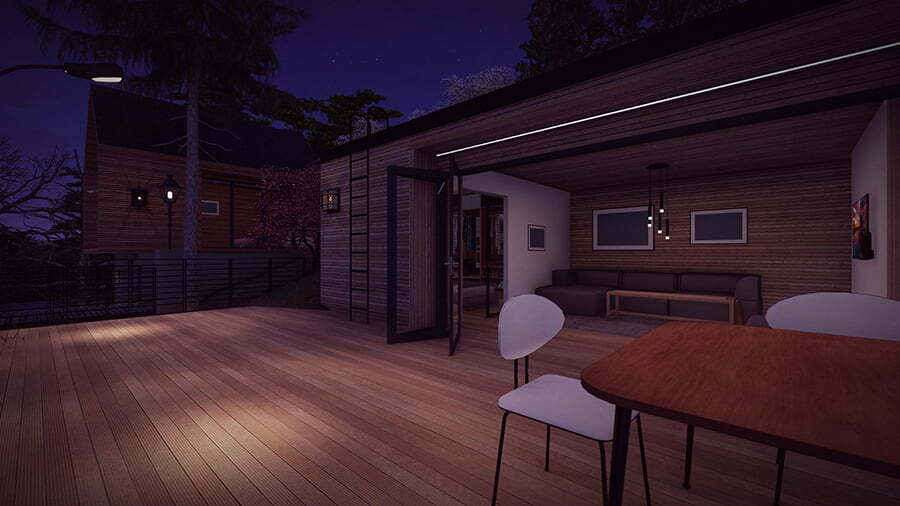 Converted garages are another example of ADU. Transform a car garage into a new rental space. It gives you more area for relaxation, possible extra income, etc.
Interior ADU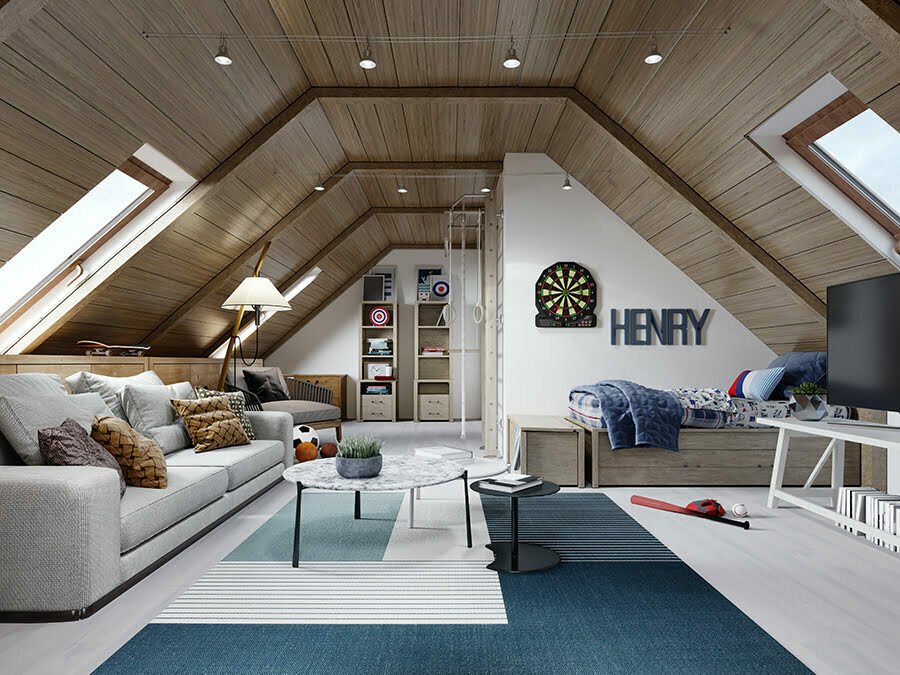 The interior of the AD U typically looks like that of a fully furnished apartment. This ADU might not be visible outside the home; however, it could completely function independently of the main residence.
JADU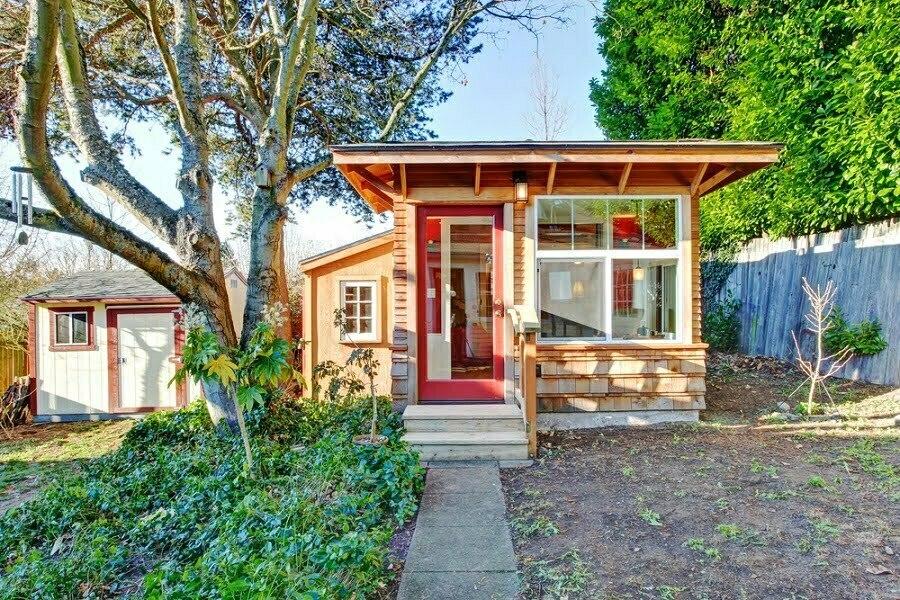 JADU is an acronym for Junior Accessory Dwelling Unit, and these are essentially small living units with no more than 500 square feet of space. They are efficient studio apartments best for single families.
This indicates that JADUs can be a powerful tool if you consider converting a room in your home into a prospective rental unit to house a family member or earn additional income. So how to build an ADU?
How Long Does It Take to Build an ADU?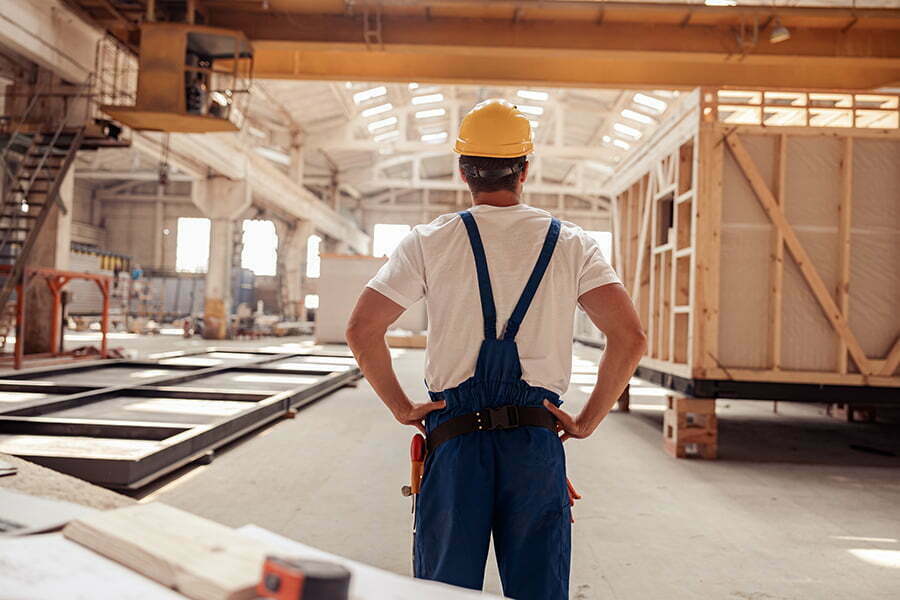 To complete a stick-built ADU could take between 9 and 14 months to complete. Typically, a DIY ADU will take a few months longer to complete. In addition, plan approval documents from an engineer and architect typically take roughly a month.
State Regulations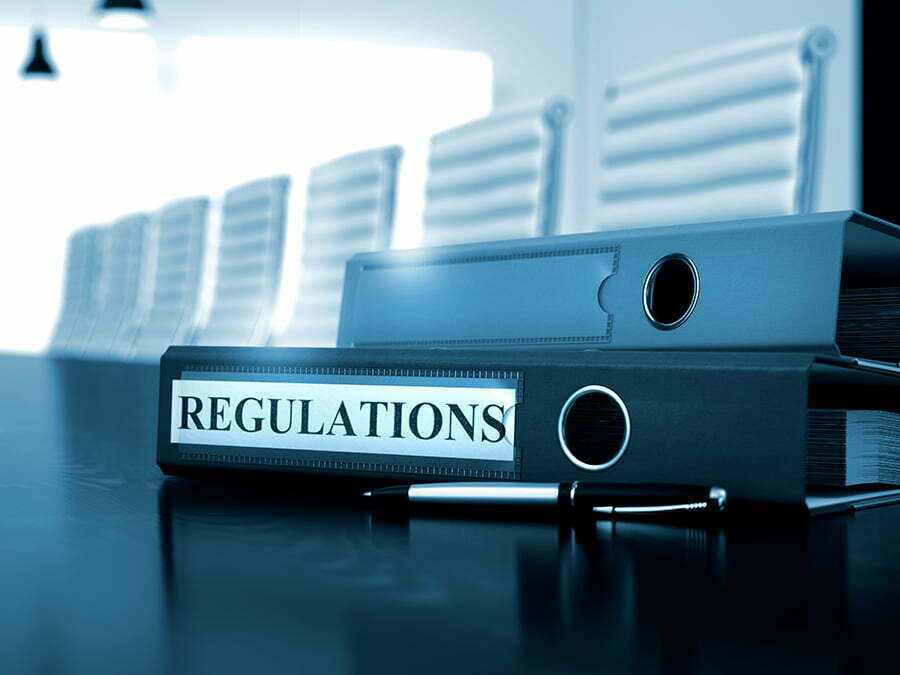 State laws and local ordinances will impact the ADU you can build. For example, in its ADU ordinance summary, California has specific size, height, and permit requirements. In most areas of Orange County, foundation requirements include a geotechnical investigation and soil test for residential projects.
In Portland, Seattle, and other cities that are ADU friendly, regulations change every year.
DIY or Prefab?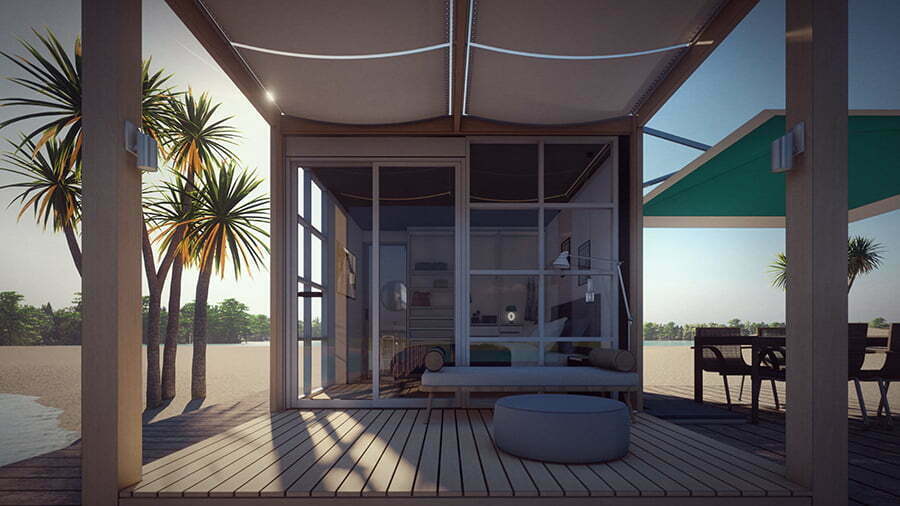 Typically, individuals who want a DIY ADU seek something made to order or customized. But personally, undertaking the designing and building of an ADU could add costs because any misstep or mistake will tack on additional resources and time.
Identifying details that will affect the timeline and cost of ADU construction might be complicated. For instance, customized ADU plans could take longer to approve than pre-approved plans, which typically come more standard with prefab ADUs.
A prefab ADU could save you some of the hassle and costs associated with building an ADU. This option also creates a unique and beautiful space for renters or families.
Planning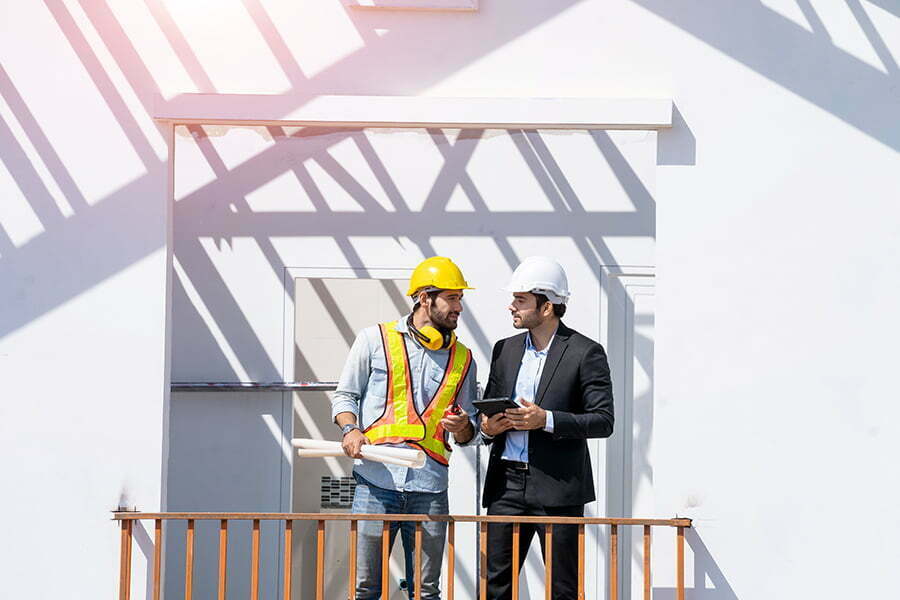 When deciding to build an ADU, the first step involves determining what kind of ADU is most suitable for your requirements and the physical characteristics of the property you would like to build it on.
Permitting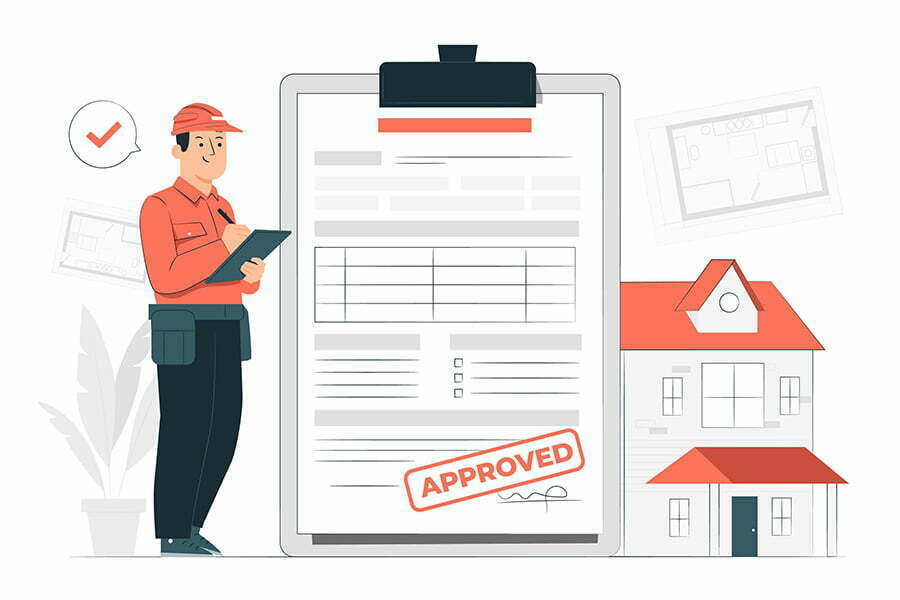 The start of any ADU process will require permits and approval from the county or city; in specific locations, both are needed. If you plan to do a DIY or stick-built ADU construction, plans must be submitted to the city.
The plans will have to be reviewed and approved before the start of construction. This process could take between 2 and 4 months.
As you work out your timeline, ensure that time is allowed for adjustments or corrections based on feedback. Additionally, you should plan for inspections at various stages of the process and become familiar with the local ADU regulations.
Preparing the Site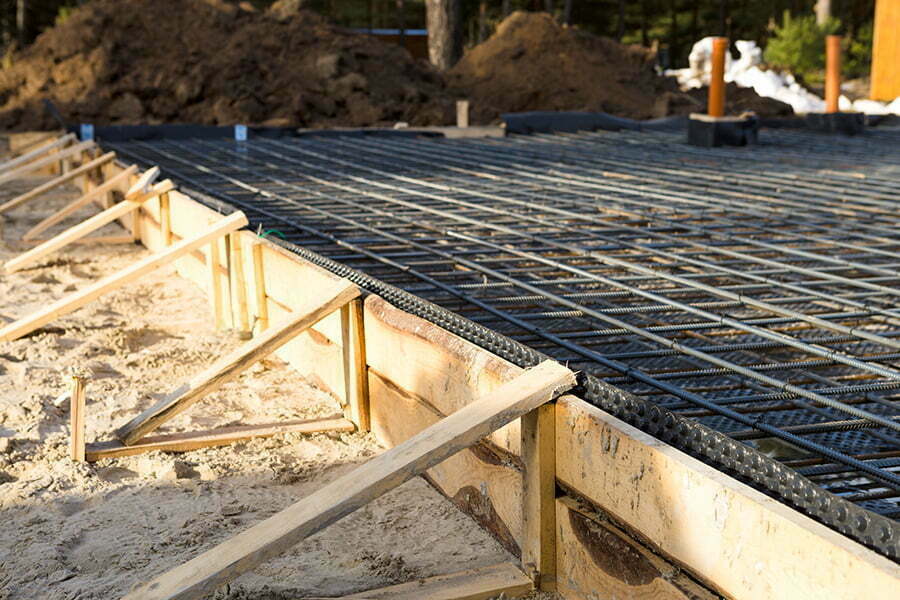 When the necessary permits are acquired, the construction can start. Demolition may be required as part of the site preparation. Grading or clearing may also be required. Some sites will need excavation before they are ready for the concrete foundation to be laid.
The Foundation
A slab foundation is among those that are commonly used for ADUs. Working with an expert would be an excellent way to determine the foundation best for your ADU.
Framing the Structure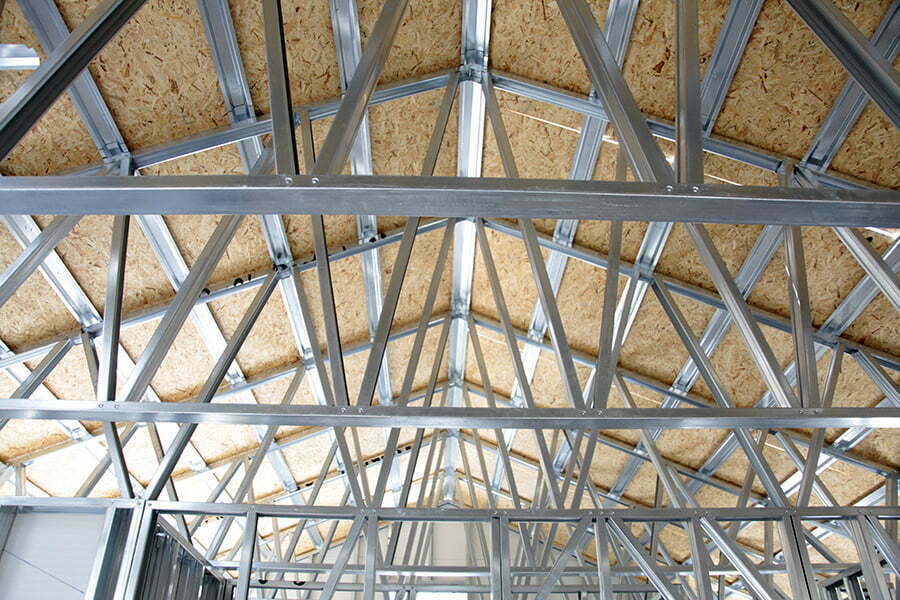 When the foundation has been set, it will be time to start framing the structure. At this point, it will be about constructing walls and joists, adding windows, roofing, doors, and other exterior details.
System Installation and Utility Connection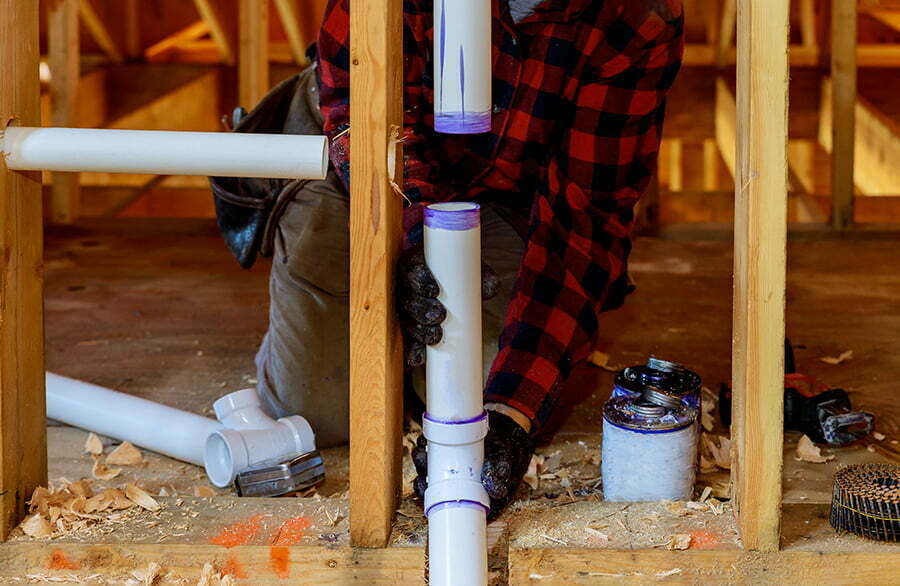 When the framing is finished on the new ADU, work will begin on the plumbing, electrical, and mechanical systems, such as air conditioning and heating.
Interior Finishing and Landscaping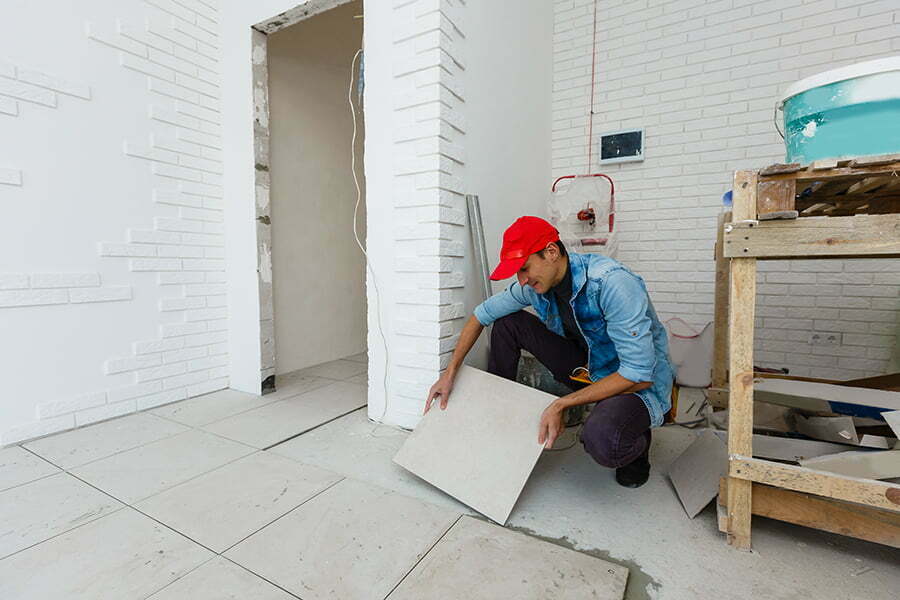 When the systems are installed, interior finishing can get underway. Included among interior finishes are:
Drywall
Insulation
Floors, tiling, and countertops
Stairs and handrails
Wall finishes and ceiling
Installing kitchen appliances and light fixtures
Typically, the finishing touches on ADU construction include adding a patio or sidewalk, updating the driveway, and doing a landscape refresh.
Hire an Architect to Build an ADU?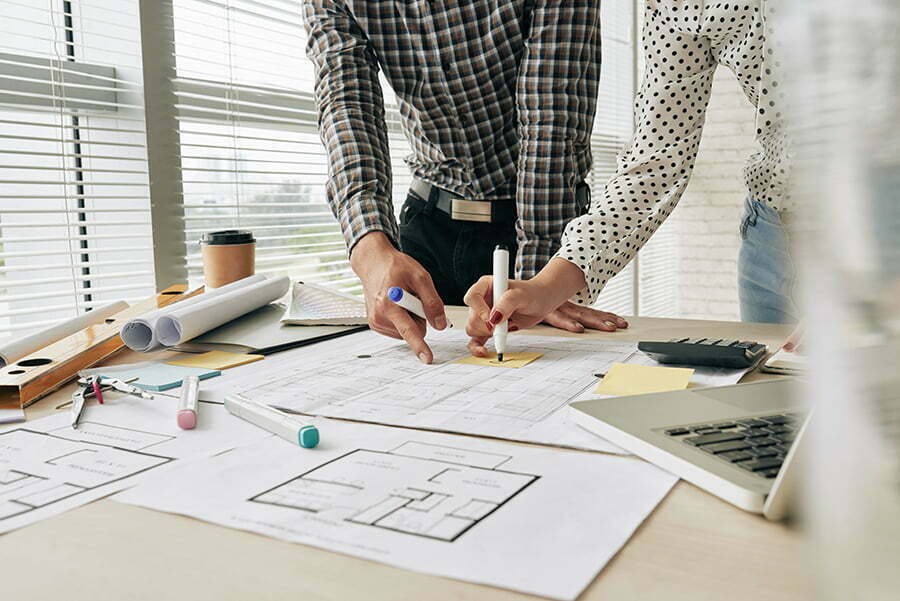 Hiring an architect to build an ADU is not a requirement. However, if you do not have a natural aptitude for design or any experience in construction, choosing to hire an architect to design your ADU could be an excellent idea.
How Many Bedrooms Can an ADU Have?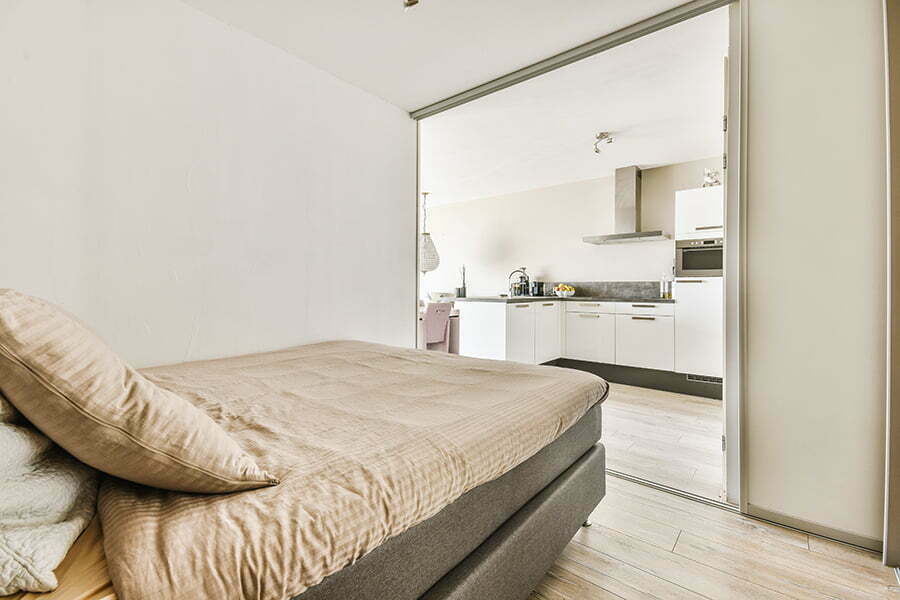 ADU state law does not permit the restriction of the number of bedrooms ADU can have. By ordinance, a local government may put maximum and minimum unit size requirements for detached and attached ADUs.
However, the upper limit of the unit size required must be no less than 850 square feet, and ADUs with more than one bedroom must be a limit of 1000 square feet.
How to Finance an ADU?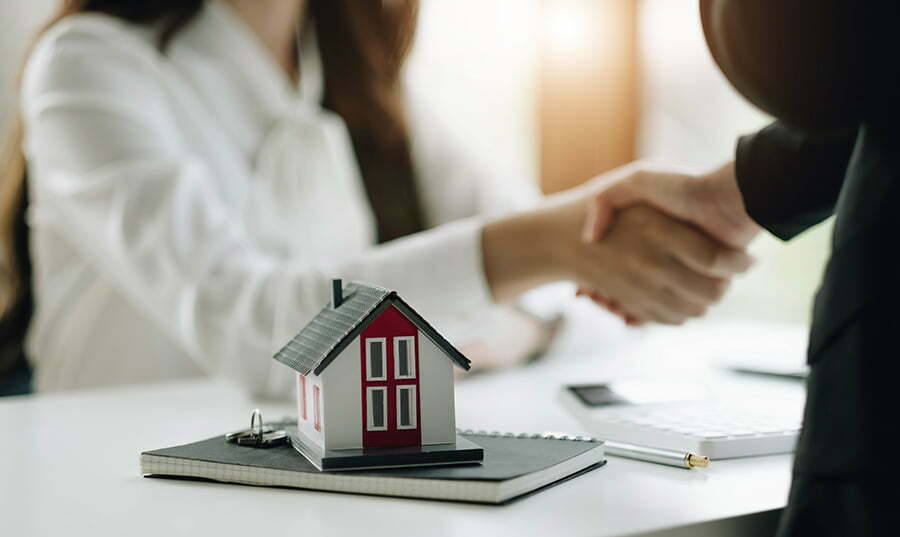 There are a few options when it comes to financing an ADU. Whether you own your property outright or are paying off a mortgage and own between 10 percent and 20 percent of your property, you are qualified to borrow against your value.
A home equity loan is among the most common approaches. If your property is deemed adequately valuable, a bank will permit you to borrow against your property up to an amount agreed upon to finance the ADU.
Other viable options can be accessed to finance and ADU, such as an ADU construction loan and a PACE loan. The PACE loan offers to finance homeowners interested in doing environmentally-friendly upgrades.
Related reading: