Last updated on September 23, 2023
A prefab garage is a simple and fast construction that will give you additional space in your household. Here are all its types.
There might be no faster way to put a new unit on your land than a prefab garage. It's usually made of steel (though there are other materials used, such as wood and even concrete), and it's assembled on your property fast upon delivery. And because there are several styles to choose from, you can get exactly what you need.
In this article, we will discover all the different types of prefab garages and how you can get one too.
Let's begin.
Table of Contents
What Is a Prefab Garage?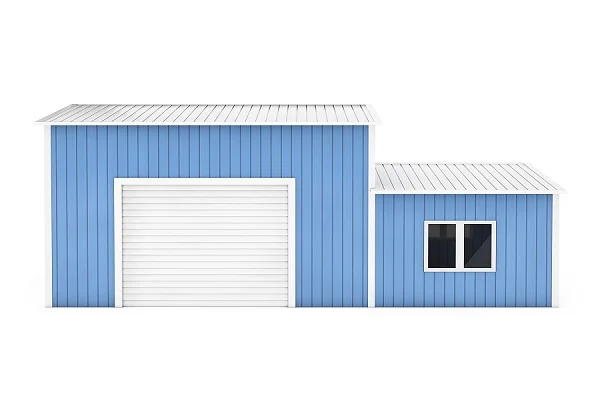 A prefabricated garage is a housing structure for vehicles that has been manufactured at the factory and delivered to the site either pre-built or in modules. Once the client has selected and purchased a suitable garage design, the contractor comes to the site and builds a reinforced concrete foundation for the garage.
Once the foundation is ready, the prefab garage is delivered and installed on that foundation. The contractor will also connect the garage to electricity and water to make the garage more convenient to use.
It is important to note that some garages can fit onto a flatbed truck to be designed, built, and assembled at the factory for delivery to the client. This means that fewer human resources will be required on-site. Other larger garages have to be delivered in modules for assembly on site.
The Benefits of a Prefab Garage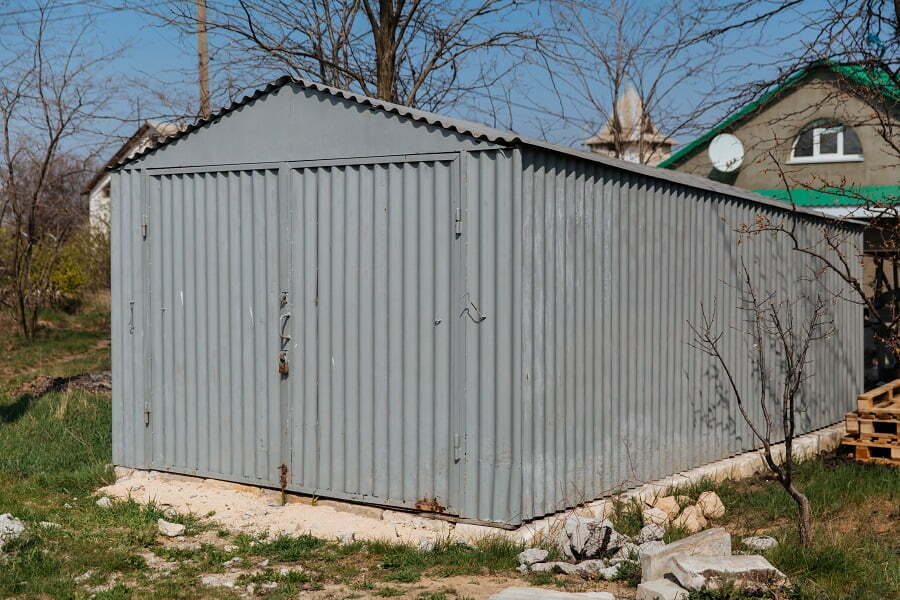 The main benefit of a prefab garage is that it saves time as it is fast to build. Prefab garages are usually manufactured at the factory and delivered to the client for on-site assembly. This means that you can have a garage built in a matter of days instead of weeks or months. If you want a garage built quickly, it may be a great idea to order a prefab garage.
Secondly, it is much cheaper to install a prefab garage than a traditional garage, which is built on site. This is mainly because most of the construction process is completed at the factory. What happens on-site is simple installation and connection to utilities. This usually leads to substantial cost savings. If you want to save money, you should order a prefab garage.
Thirdly, prefabricated garages and homes are usually more energy-efficient than site-built structures. This means that you can save money heating the garage during the cold winter season.
Prefab garages are usually customizable, so the manufacturer can easily accommodate your needs if you need a specific feature added to the garage.
Lastly, prefab garages are eco-friendly. This is because leftover materials are usually recycled at the factory. Less energy is also used to fabricate prefab garages because of the mass production of different components.
Types of Garages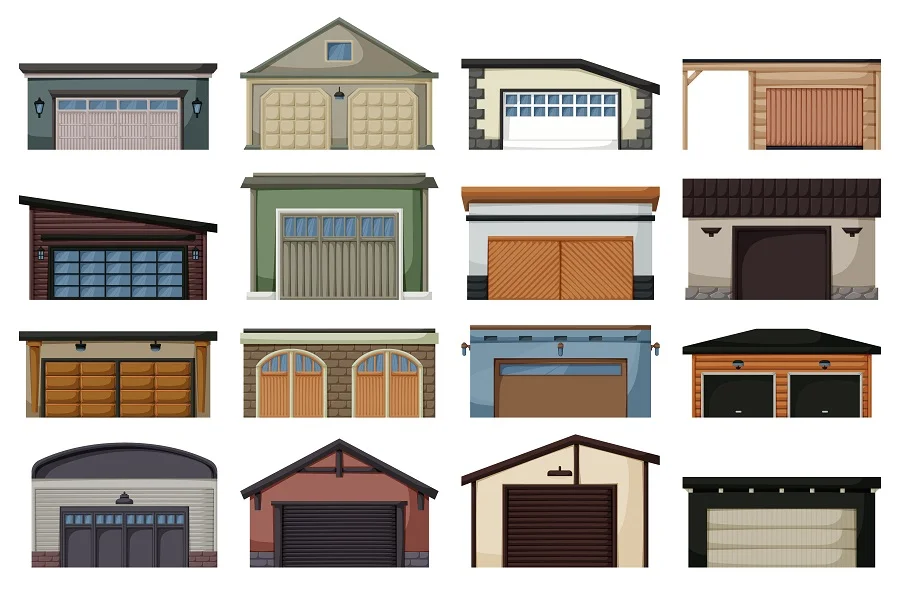 These are the most common types of prefab garages you can get. They can come in different materials, though steels if often used. They can be modular and sectional garages. With added insulation, they can even be converted into ADUs (accessory dwelling units.)
Prefabricated Garage Kit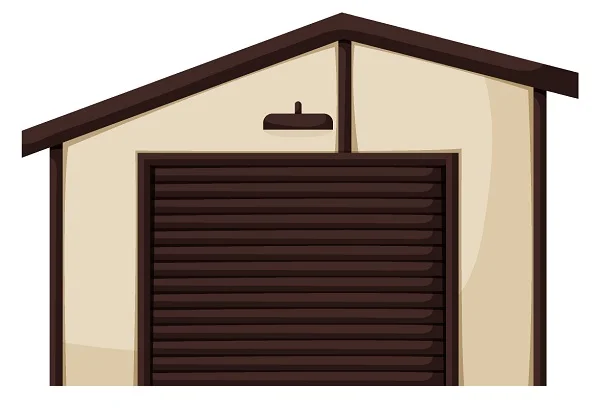 A prefabricated garage kit contains the prefab frame, wall panels, roof panels, garage door, and everything else needed to install the garage on-site. If you have some DIY skills and a helping hand, you can assemble the garage quickly in just a day or two. The alternative is to hire a local contractor to assemble the garage for you. It is important to note that most suppliers of prefab homes also have a team of installers on standby to help clients so that you can get a qualified installer from the supplier. There are kits for different types of prefab garages, so you will have to specify the type of garage you want before you order.
Modular Garage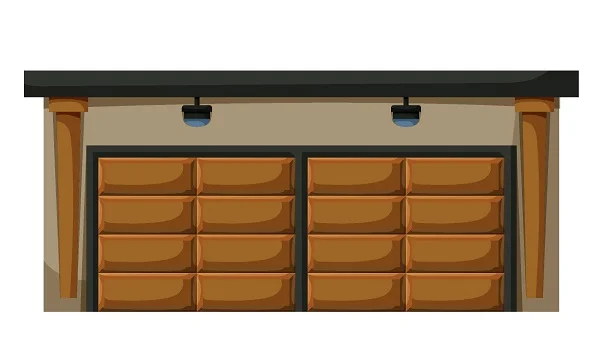 A modular garage usually comes in several prefabricated modules. For instance, if what you've ordered is a double-wide garage, the manufacturer will ship two halves of the double-wide garage to your home for assembly on site. Depending on the design of the garage, the manufacturer can ship multiple modules, which can quickly be joined together on-site as a garage addition.
Single Car Garage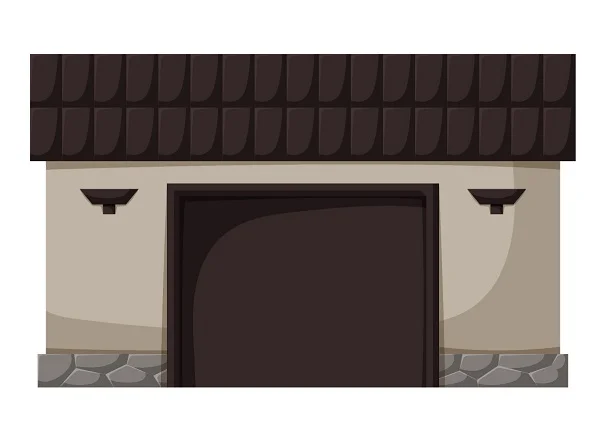 This is a small detached garage, which is big enough to house one vehicle. There are many prefab garage designs to choose from. You can specify the color of the walls and roofing material and the size and type of garage door you want.
Double-Wide Garage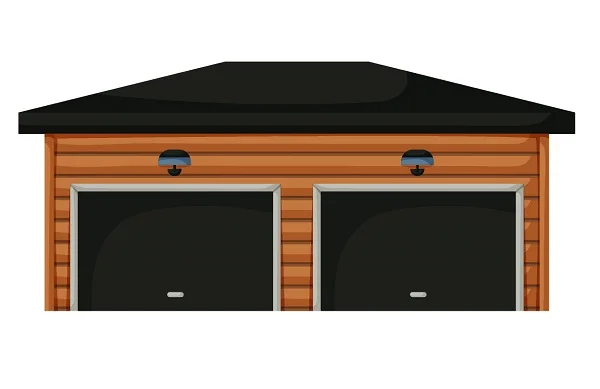 As the name suggests, this type of garage is twice the size of a single-car garage. These garages are usually built and assembled into two modules joined together to form one double-wide garage on site. These garages also come with heavy-duty floors. Most double-wide garages come with spaces big enough to host a small workshop. The space can also be used as an organized storage area.
Prefab Steel Garage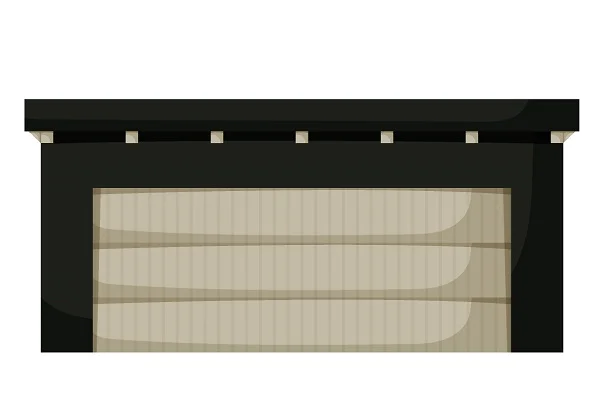 This is a prefab metal garage that is made of steel. The walls and roof are made of steel panels, typically in higher steel gauge. The main advantage of prefab steel garages is that they are bug-resistant and fireproof. They can be assembled on-site, or they can be pre-assembled at the factory. Whatever the case, there are many options to choose from depending on your unique needs.
Wooden Pole Barn Garage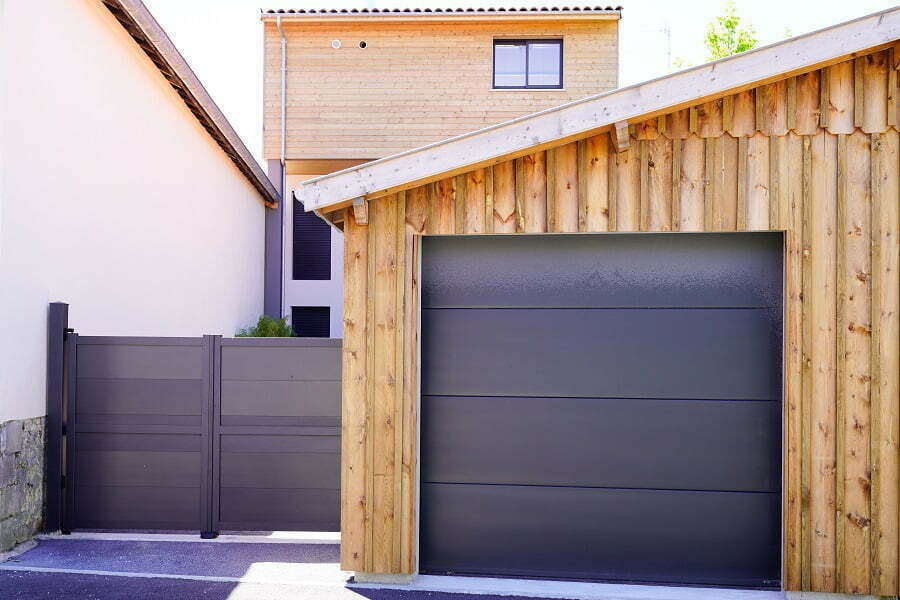 You may be wondering what barns and garages have in common when you hear the name of this type of garage. However, it is important to note that pole barns and wooden garages fall under the same category of structures. The design of this type of garage resembles a storage shed, with wooden poles supporting the structure. This type of garage has metal siding and concrete flooring. Wooden pole barn garages come in various sizes and colors, so be sure to choose a design and size that is best suited for your needs.
Three Car Prefab Garage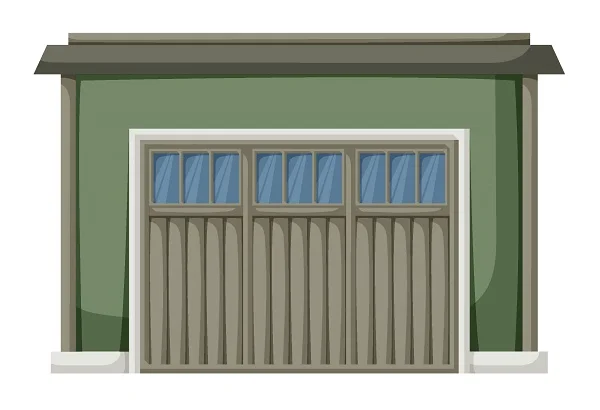 You can deduce that this garage has three doors for three cars from the name itself. If you have multiple vehicles in your household or own a multi-family rental housing structure, you may need this type of garage. The garage is usually delivered in 3 pieces, joined on-site to form the three-car prefab garage. Like the double-wide garage, this type of garage comes with heavy-duty flooring that is strong enough to support the weight of an SUV, motorcycle, and small car.
Lean-To Garage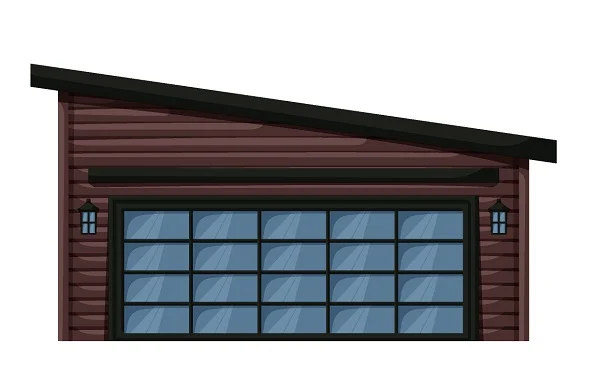 If you have limited space on your property and need to install a garage, you should consider installing an attached or lean-to garage. This type of garage makes use of an already existing wall at the side of the house. This means that the garage is attached to the side of the house. If there is an exit door by the side of your gable house, the lean-to garage can be installed without much work. The roofing structure can drain water to the side or behind the garage. There are multiple lean-to garage options for you to consider.
Portable Garage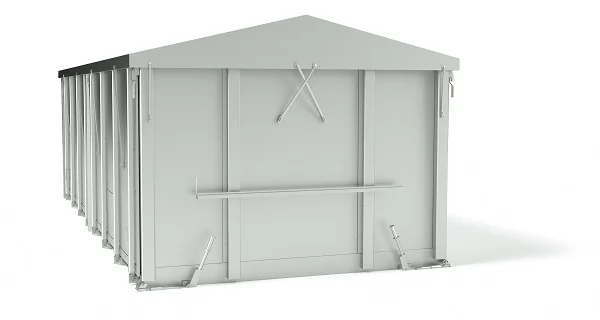 This type of garage is fabricated and assembled at the factory. It is then loaded onto a flatbed and delivered to the site. Once delivered to the designated spot, it is ready for use. These garages can also be loaded onto a flatbed and delivered to another location.
How Long Does It Take to Assemble a Prefab Garage?
A prefab portable garage is ready to use upon delivery. On the other hand, a prefab modular garage can be assembled in just a few days. A modular prefab garage can be assembled in 3-5 days, depending on the foundation required. This can be shorter or longer, depending on the contractor. Please note that it takes time to obtain local permits before the garage can be installed.
What Type of Foundation Is Required for a Prefab Garage?
A prefab garage needs a level base as simple as a level gravel layer on flat ground. The strongest foundation for any structure is a concrete foundation. Most prefabricated garages require a concrete block foundation. However, many types of prefab garage kits come with heavy-duty wooden flooring, and they can sit on wooden posts or piers. In terms of energy efficiency, a wooden floor is much more efficient. However, if you do not intend to heat the garage, a concrete floor will serve you well for a long time.
Is a Prefab Garage Weather-resistant?
The answer is yes. Prefab garages are usually made from different types of materials. Prefab steel garages, for instance, are usually painted to make them weatherproof. Prefab garages are usually designed and fabricated to meet strict weather-resistance requirements. For instance, most garages are made to withstand 200mph winds in a category 5 hurricane. Any lumber used in a prefab garage is treated and waterproofed to ensure it does not get eaten by ants and termites or rot.
FAQ
Is a prefab garage cheaper?
Yes! You can save money by buying a prefab garage. When buying a prefab garage, you only pay for the material cost. You don't have to worry about hiring a contractor to build the garage. You can even hire someone who knows how to assemble the garage. 
Are prefab garages any good?
Prefab garages are very popular because they are easy to assemble and install. They are also durable and strong. They are also energy-efficient. With proper maintenance, these garages last a lifetime. 
How much does it cost to build a prefabricated garage?
A single metal prefab garage ranges from $2,300 to $2,700. A double metal prefab garage ranges from around $4,700 to $5,400. 
Do I Need a Permit to Build a Prefab Garage?
In some states, building codes require a permit to construct a garage. You may want to check your state laws regarding this matter. If you need a permit, you should contact your local government officials. 
When I put a prefab garage in, will my house look like a box?
No, your home will look great. If you choose the style right, your new prefab garage will blend in perfectly with your existing home. It will add value to your property. 
Will a prefab garage add value?
Absolutely! A prefab garage adds value to your home. If you plan to sell your home, then a prefab garage will increase its resale value. 
Related reading: