Last updated on February 18, 2022
In short, prefab houses hold value and appreciate over time as much as other housing. But it depends on more factors.
If the home is a permanent improvement on the land and never moves, the home's valuation becomes the same as any other home. Real estate agents can give you an idea of what your property is worth, but in the end, it is what a buyer will pay for your home.
This industry is morphing day by day and can include major improvements in materials, manufacturing technique, delivery, installation and can include many certifications and extended warranties that normal on-site built homes do not offer. Many homes built with resilience are self-sufficient and include eco-friendly designs that can increase in value over time because their affordability is coming down.
Table of Contents
The Cost of Prefab Homes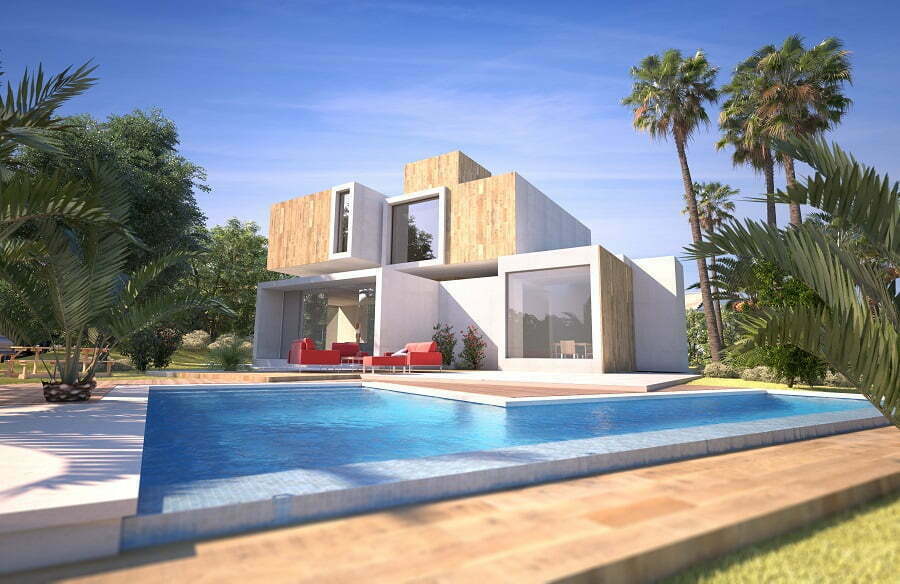 Prefab homes can save you money. They can be built in weeks instead of months because they're constructed in a factory. The homes are inspected before they are transported to their permanent locations by a third-party inspector.
A modular home could cost between $90 and 120 per square foot. A home with on-site construction starts at $150 per square foot. Your modular home could cost more if it is more complex. The base price of your home could be increased by specialty services like plumbing and electrical work.
If you decide to build the house yourself, expect to pay about $100-$200 per square foot for labor costs alone. You'll also need to buy lumber, drywall, windows, doors, roofing material, insulation, floor coverings, appliances, fixtures, and hardware.
You may have to spend an additional amount of time building your own home than buying one that's already been manufactured. If you choose to hire contractors or subcontractors, you will likely incur extra expenses.
Financing and Taxes
The same taxes are paid for modular and stick-built houses. Home loans for modular homes are the same as site-built ones. Home insurance is usually the same for modular and site-built homes.
A mortgage for a modular home is the same as any other at the same mortgage rates.
The only difference between a manufactured or site-built house and a modular one is that you have to pay more money upfront when buying a modular home because of its higher cost. The price will vary depending on where it's built, but generally speaking, they are cheaper than building your own home from scratch.
Keep Your Prefab Home From Depreciating In Value
Modular homes depreciate like any other type of real estate. The value will decrease if there isn't enough demand for the product. If you want to avoid this problem, make sure you sell when the market is hot! You should always try to buy low and sell high. This way, you won't have to worry about depreciation.
If you don't plan on selling soon after purchase, consider adding some upgrades so that you increase its resale value.
For example, add new carpeting, paint walls, install crown molding, etc. These small changes can significantly improve the look and feel of your home.
When choosing which model to go with, think about what features you would most enjoy having in your home. Do you prefer open space over privacy? Would you rather live near nature or close to shopping centers? Are you looking for something modern or traditional? Think about these things while making your decision.
In the US, half of the homes were bought in the suburbs. Half of the people looking for homes see value in a suburban home. It's clear that location adds value and increases your chance of selling if you compare that to the 13% who purchased rural homes.
Your modular home's value can be affected by prefab additions like a garage or a deck. A deck can cost between $3,000 and $7,000 to build, but it can have an 85% return on investment. A prefab garage will cost you $5,000 to $30,000.
Maintain Your Prefab House to Increase Value
As mentioned above, you shouldn't skimp out on maintenance. Make sure everything works properly before putting it back into service. For instance, check all faucets and toilets regularly. Check the water pressure too. Also, keep track of how much energy you use.
It might seem obvious, but you'd be surprised at just how many homeowners forget to do simple upkeep tasks. Don't let this happen to you. Keep your home clean and well maintained. Clean windows, doors, gutters, roofs, siding, decks, porches, garages, and anything else that needs attention.
Make sure you get regular inspections done. Ask your builder or contractor to recommend someone trustworthy. They'll know whether or not your home has structural problems.
If you want to sell your modular home, you should shingle it. On average, it shouldn't cost more than $9500. A new roof may add $15,000 to the home's value after costs.
Interior painting can cost up to $1,000 and is one of the cheaper maintenance that adds value. It's a great way to increase the value of your modular home because of the small investment.
Value of Square Footage
The square footage of your house plays a big role in determining its worth. In general, larger houses are valued higher than smaller ones. However, they're also more expensive to maintain. So, if you need extra room, you could save money by buying a bigger house instead of a smaller one.
You can find information online regarding the price per square foot of different types of properties. This data helps you determine how much you should pay for your modular home based on size. If you buy a 2-bedroom home, expect to spend around $150/square foot. But if you buy a 4-bedroom home, expect it to cost around $300/square foot.
You can also calculate the approximate amount of money you'll make when you resell your home. The median sale price on the housing market for single-family homes was $367,000 as of July 2021.
Condition
Another factor affecting the value of your modular house is its condition. You don't want to purchase a prebuilt home from a company that cares about quality control. Look for companies that offer warranties on their products.
Also, look for reviews online. There are plenty of sites where customers review builders and contractors. These websites give you insight into the reputation of the business.
Land Value
Finally, consider what land value would be if you were building a traditional stick frame home. That number will help you figure out how much you should charge for your modular home. Land values vary widely depending on location. Some areas see prices rise quickly while others remain relatively stable.
In some cases, landowners even rent space to developers who plan to build houses there. As long as you've got good credit, you can probably negotiate with them.
Permanent Foundation
A foundation is important to any structure. Modular homes have foundations too. And like other structures, these foundations must meet certain requirements before being approved by local authorities.
Modular homes come with permanent concrete slabs. While most people think of foundations as something that holds buildings up, they serve another purpose: stability. Without a solid base, a house won't stand upright.
Resell Issues
People think modular homes are less desirable than stick build homes. Public opinion should never be underestimated. The negative image of the modular home could make it harder to resell in the future. However, keep in mind that this market is rapidly changing, and people are starting to see the value of an eco-friendly prefab home.
FAQ
Are prefab homes a bad investment?
Prefabricated homes aren't always considered a bad investment. They do require upfront costs but once built, and they tend to last longer than conventional construction methods. Plus, many homeowners enjoy having a finished product right away rather than waiting months or years to construct a new house.
Do manufactured homes appreciate?
Manufactured homes usually increase in value over time too. In fact, experts say that the average American household has seen its net worth grow by more than 50 percent since 2000. Manufactured homes typically sell at higher prices because buyers know exactly what they're getting.
Is it cheaper to buy a prefab home?
The cost of buying a prefab home depends largely on which type of model you choose. A standard mobile home might run around $50,000. But you may find yourself paying twice that amount if you opt for one of the pricier models.
Related reading: