Last updated on August 25, 2022
Here's everything you need to know about the available insurance options for your prefab home. Read on!
You can usually get the standard homeowner's insurance policy on a prefab home but there are some differences and options available to you.
There are many benefits associated with modular homes, including affordability, versatility, and security. However, there are some disadvantages too. For example, some insurance policies do not cover prefab mobile homes. As such, they may be subject to higher rates than other types of housing.
To insure a prefab home, you must first determine what kind of insurance coverage you need. You may want to consider buying flood insurance if your house was built before 1978 or if you live in Florida.
You should also buy earthquake insurance if you live in California. Also, make sure that any fire alarms installed in your home are working correctly. If the alarm is broken, it will not alert you of an emergency.
Finally, you may wish to purchase liability insurance for yourself and your family. This type of policy protects you from lawsuits related to injuries suffered by others as a result of accidents caused by you or your property.
The best way to ensure adequate insurance coverage is to talk to your agent about your needs. He can help you decide which plan would work best for you.
You should know your home's worth if you want to sell it. Homes without foundations tend to be more expensive than homes with them (ease to move). As well as knowing what your house is worth, you should also keep an eye out for any damage that might lower its value.
Location – Your home insurance rates might be higher if you live near areas that experience severe storms or other severe conditions.
Age – Rates can vary based on the year your home was constructed. They can change as your home gets older. You may also be eligible for a new home discount or older home discounts.
Table of Contents
What Type of Insurance Do You Need for a Modular Home?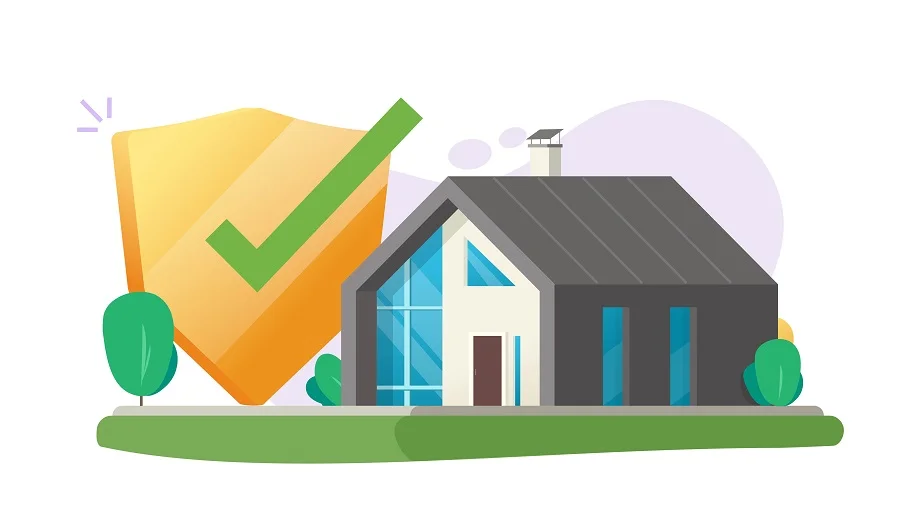 If you own a modular home, you need to determine what insurance you can get for it. Most companies offer different kinds of insurance depending on the type of home you have.
For insurance purposes, modular homes fall under three categories: single-family homes, manufactured homes, and mobile homes. Each category requires its type of insurance.
Single-Family Homes
A single-family home is defined as a residence that contains only one dwelling unit. A typical single-family home consists of the main structure and at least one accessory structure.
Manufactured Home Insurance
You may think that a manufactured home is just another name for a trailer. But this isn't true. Manufactured homes are constructed using unique materials and methods. These homes are often built in factories and then transported to where they will be placed.
Mobile Home Insurance
A mobile home is similar to a manufactured home, except it doesn't contain any permanent structures. It is a portable building that is towed behind a vehicle. Mobile homes are usually cheaper than manufactured homes, but they aren't nearly as sturdy.
Is Manufactured or Modular Home Insurance Cheaper?
Modular homes are generally considered to be more expensive than manufactured homes. However, there are some advantages to owning a modular home. For example, modular homes tend to last longer than manufactured homes. In addition, modular homes are easier to move than manufactured homes.
How Much Does It Cost to Insure a Modular Home?
You may be asked how much coverage you want. Most policies offer three options: $0 , $100,000, or $200,000. Some companies also allow you to select any dollar amount between 0 and 200,000.
For example, you might choose 50,000 as your limit because you believe that you'll never need more than half of that amount. Other companies require you to select either zero or $100,000 worth of coverage.
Manufactured homes are frequently regarded as a greater risk than modular homes. Despite this perception, both types of homes should be insured by the same companies under the same terms.
Insurance costs depend on various variables, including age, location, and even roof material. We don't make any assumptions about what kind of house you might be buying because that information isn't available until after you buy your policy.
First, there is the size of the home itself. Smaller homes tend to be cheaper to insure than larger ones. Then, there is the age of the home. Older homes are generally more expensive to insure than newer ones.
Finally, there is the location of the home. Insurers charge more to cover homes located in areas with higher risks of natural disasters such as hurricanes and earthquakes.
Real estate value – If your prefab or modular home is new, you should know its market value. If it's not new, make sure it doesn't depreciate.
Home foundations – You might get different pricing based on if your home has a pier & beam foundation or a concrete slab foundation.
Your home's location – You might pay more for homeowners insurance if you live near heavy traffic areas. Also, your rates can increase based on the year your house was built. Homeowners' insurance rates also tend to rise as homes age.
You may be offered options regarding how much personal property and liability insurance you want to buy. Homeowners insurance is designed to protect your house and belongings from damage or theft. Some policies also include other benefits, such as earthquake insurance.
Manufactured homes are often seen as an increased risk of damages, even though they're designed and engineered to be durable. Modular homes are typically insured as site-built homes.
Standard Coverage
The standard coverage option includes all of the basic features of most homeowners' insurance policies. This includes:
Liability protection against lawsuits filed by third parties who have been injured due to the negligence of the insured person or their family members.
Property damage caused by fire, lightning, windstorms, hail, vandalism, riots, explosions, aircraft crashes, smoke, explosion, falling objects, animals, vehicles, watercraft, snow, sleet, ice, sand, dust, mud, or flood.
Coverage for loss or damage to your own possessions when they are left unattended at your residence.
Additional living expenses coverage pays for additional expenses incurred while recovering from injuries sustained in an accident.
Personal liability protection covers legal fees and court settlements resulting from accidents involving your vehicle or home.
If you choose this option, your premium will likely be lower than those quoted above. However, it's important to note that these types of policies do not provide coverage for losses arising out of intentional acts. For example, if someone were to set your home on fire, your insurer would not be liable for any damages unless the fire was started through arson.
Other Coverages
Modular homes come in different sizes and shapes, so there are several types of homeowner's insurance coverage options out there. You might want to consider having insurance for a detached structure such as a garage that could be damaged during the construction of the main house.
If you own a manufactured home, you'll need to purchase separate insurance coverage for your home. This will help protect you against any potential losses.
The best way to find out your homeowner's insurance rate is to compare quotes from multiple companies.
The average price of homeowners insurance varies widely depending on whether you live in an urban area or rural area and whether you have a mortgage or rent your home. They are considered less risky than mobile homes because they have been built at one specific location.
Insurance Packages
Homeowner's insurance policies offer several optional coverage items that can help reduce your premiums. These optional coverages are usually priced separately from the base policy. They include:
Fire and extended coverage – In case of a fire, your policy will pay for the replacement cost of damaged or destroyed covered property. It will also pay for the actual cash value of your property up to the amount of your deductible. The ACV is the current market price of your property minus depreciation.
Flood Insurance – Flooding causes billions of dollars in damage every year. Most states require that you purchase flood insurance if your home is located within a designated flood zone. Your state may also allow you to purchase flood insurance through private insurers.
Earthquake Insurance – Earthquakes cause millions of dollars in damage every day.
FAQ
How does insurance work for modular homes?
Modular homes allow you to customize your living space by choosing different types of materials and finishes. You can also choose from a variety of floor plans and layouts. These factors help determine how much your monthly premium will be. For example, a standard plan may cost less than $100 per month, while a custom plan could run up to several hundred dollars.
How much does mobile home insurance cost?
Private companies or state-run programs typically insure mobile homes. Some states offer low rates to low-income residents, while others charge higher premiums to cover high-risk areas such as flood plains. Your policy may also limit how much you pay per year based on your annual household income, the number of occupants, and other factors. You may be eligible for discounts if you meet specific criteria. For example, you might qualify for discounts if you have been paying your premium regularly, maintaining your property well, and protecting yourself from theft.
Related reading: