Last updated on September 12, 2022
If you're looking for a sustainable and hurricane-proof home in Florida, you should consider buying a prefab home.
Modular and prefab homes are created in an indoor factory. Even then, manufacturers ensure that the homes are sturdy and built to resist hurricanes. That aside, prefab homes are also energy-efficient and can support your lifestyle.
With the constant increase in housing prices in Florida, it's not surprising why many homebuyers chose modular homes instead of traditional homes.
Here's a list of manufacturers based in or delivering to Florida, and you need to check them out.
Table of Contents
My Jacobsen Homes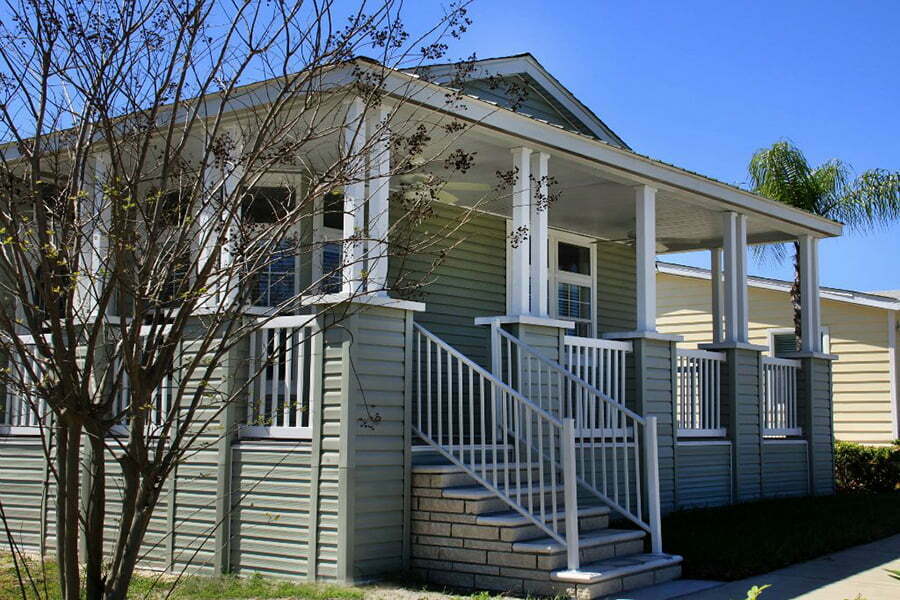 My Jacobsen Homes is not your average prefab home manufacturer. They are rated #1 in mobile home construction in Florida.
Home sizes range from 1,000 square feet to 2,500 sq. ft. You will be amazed by the amenities, including stone fireplaces, designer window treatments, granite countertops, wood flooring, and finished drywall.
Normandy Jacksonville Home Center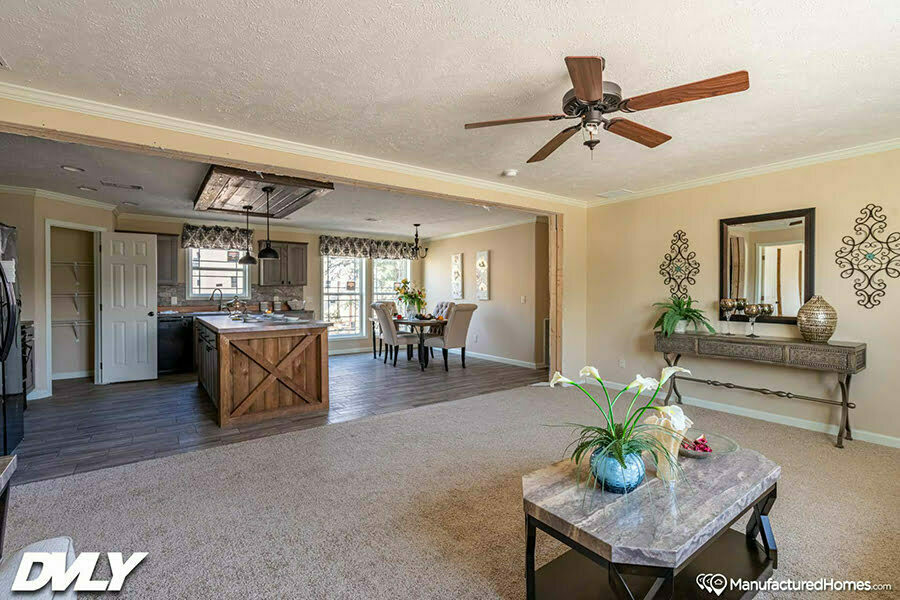 When the name Normandy Jacksonville Home Center comes to mind, you should consider one of Florida's finest prefab home builders. They deal with mobile homes, modular homes, and manufactured homes.
You will get a home with attractive amenities such as energy-efficient appliances, attached garages, upgraded kitchens, and elegant countertops. The cost depends on the size. Home sizes range from 1000 square feet and up to 2,000+ square feet.
Deer Valley Home Builders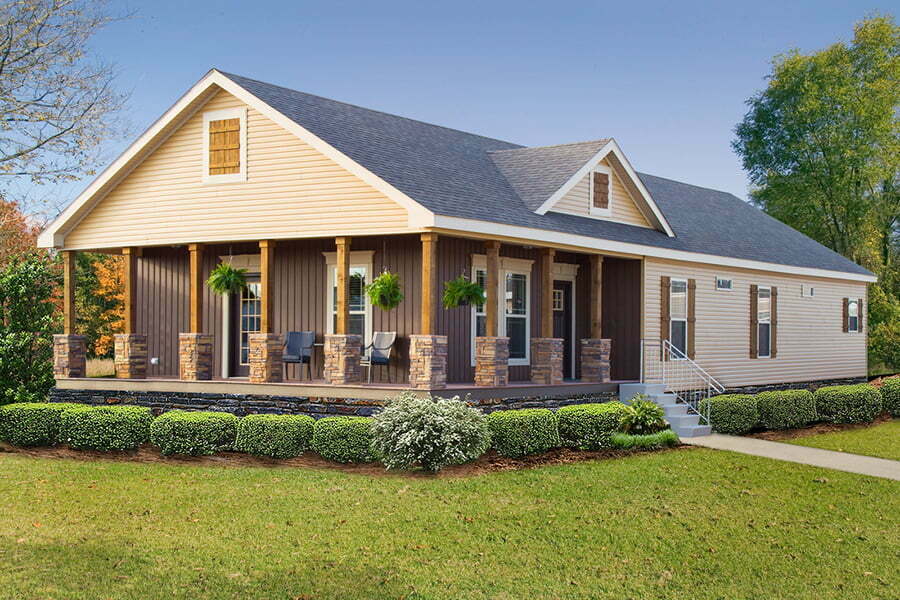 Your dream prefab home is waiting for you at Deer Valley Home Builders. Types offered include modular, manufactured, single, double, triple, and four-section. Cost is based on desired construction, selected design, and additional options.
Your home will have the best of Frigidaire appliances and eye-catching décor. It will also feature high-quality paint, fiberglass tubs and showers, China lavatories in baths, and a top-notch fireplace, among other amenities.
Florida Modular Homes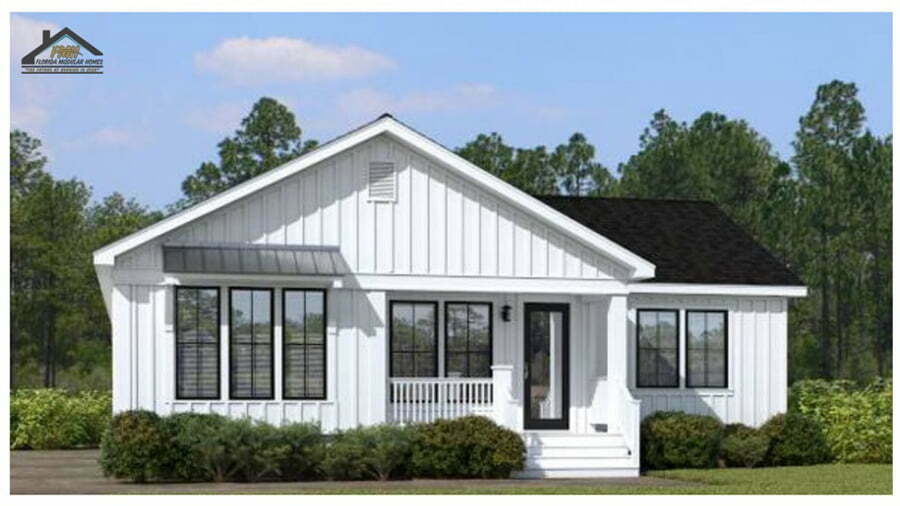 No one does prefab homes better than Florida Modular Homes. Some of their floor plans include 1800 sqft, 2380 sqft, 1920 sqft, and 2280 sqft.
The overall aesthetic of your new home will please you. You will enjoy personalized appliances and accessories. Prices start from as low as $300K.
Green-R-Panel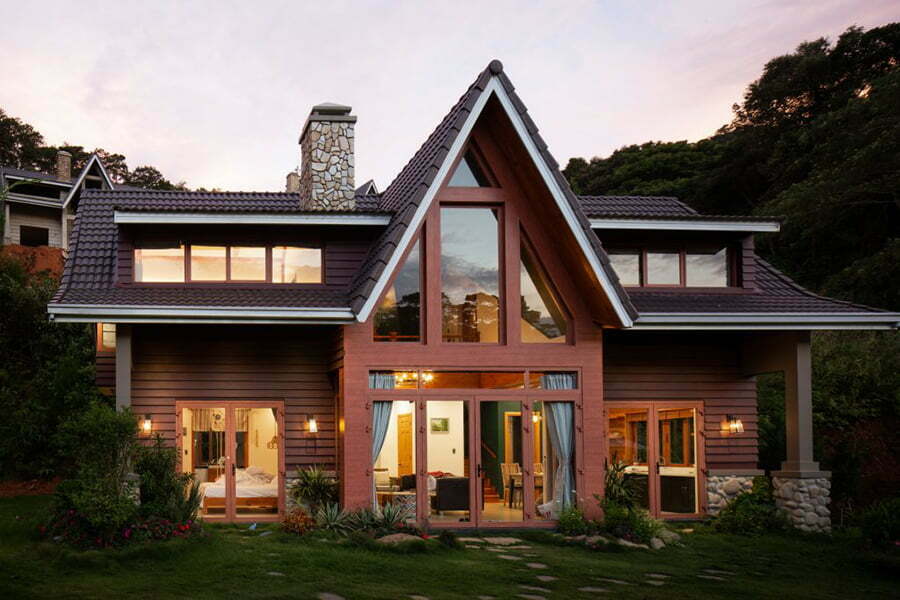 Invest in a prefab home from Green-R-Panel, and you will not regret your decision. You will save 30 to 40 percent with their custom-manufactured modular homes. Their construction kits start at $10 to $20 per sq. ft.
With their affordable and innovative panelized framing packages, you will save money and time while increasing quality.
Ocala Custom Homes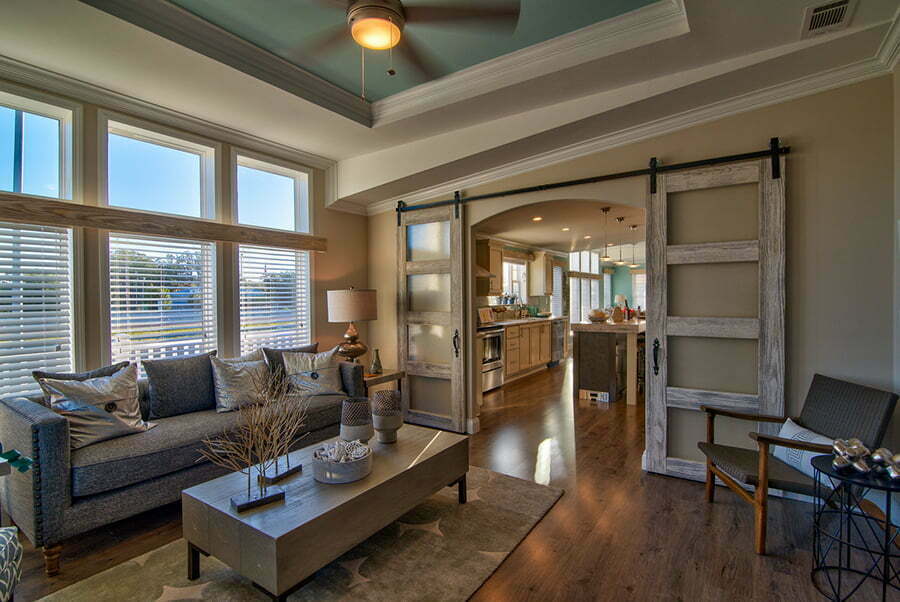 Your fully customizable home is waiting for you at Ocala Custom Homes. You will find the best of the best, including Jacobsen Homes, Palm Harbor Homes, Franklin Homes, Redman Homes, and Prime Homes.
Floor plans include 1787, 1493, 1529, 1043, 1191, and 1961 square feet. The cost will depend on the nature of the construction and the amenities chosen.
C&G Homes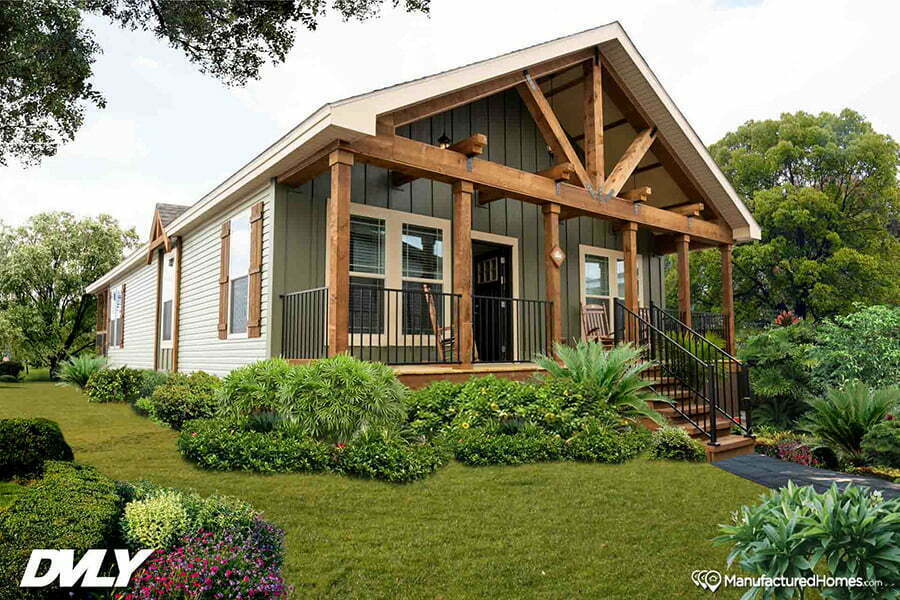 If you want a modular or manufactured home built to last, look no further than C&G Homes. They have floor plans ranging from 1000 to 2000 square feet and those above 2000. The house is priced based on size.
You will have a wide range of customization options to select from. Their fine décor are hardwood cabinets, elegantly finished countertops, and high-quality flooring.
Showcase Homes Direct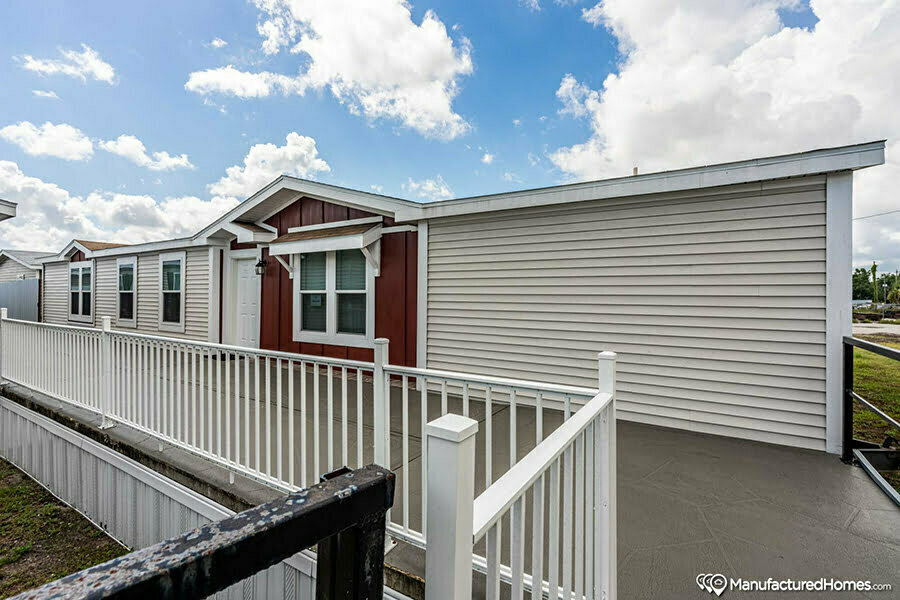 The search for your modular home ends at Showcase Home Direct. Suppose you want anything above 1000 sq. ft., they have got you covered. They have a great selection of mobile, manufactured, and modular homes.
Cost is charged per foot, and mobile home financing is provided. You will enjoy the best of amenities.
Clayton Homes of Ocala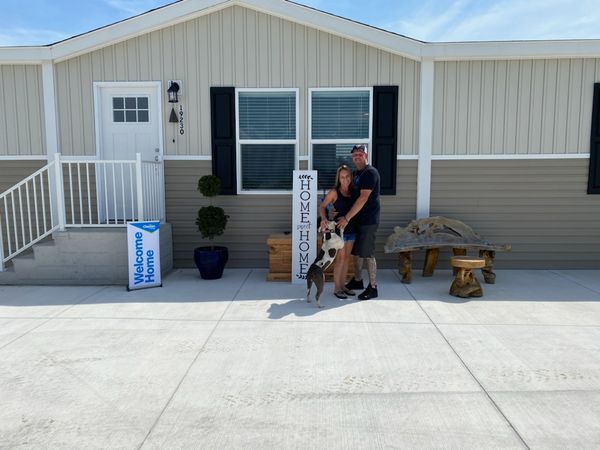 Find your perfect home at Clayton Homes of Ocala. Homes before options retail for as low as $70,000 and fully finished ones for as low as $245,000.
You can choose between single, double, and triple-wide homes. Bedrooms range from two to five and bathrooms from one to three.
Home Center of Lake Wales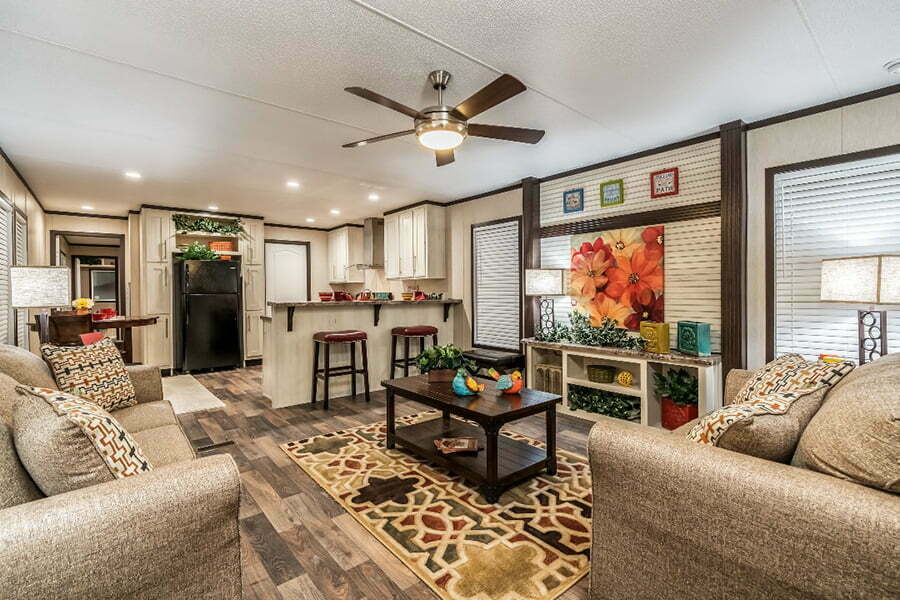 You can never go wrong with Home Center of Lake Wales. They have a reputation for crafting beautiful, functional, and quality homes. Popular floor plans are 2280, 1140, and 1980 sq. ft.
You will choose Champion Homes, Fleetwood Homes, Franklin Homes, and Scotbilt Homes, among other brands. Prices depend on size.
Blu Homes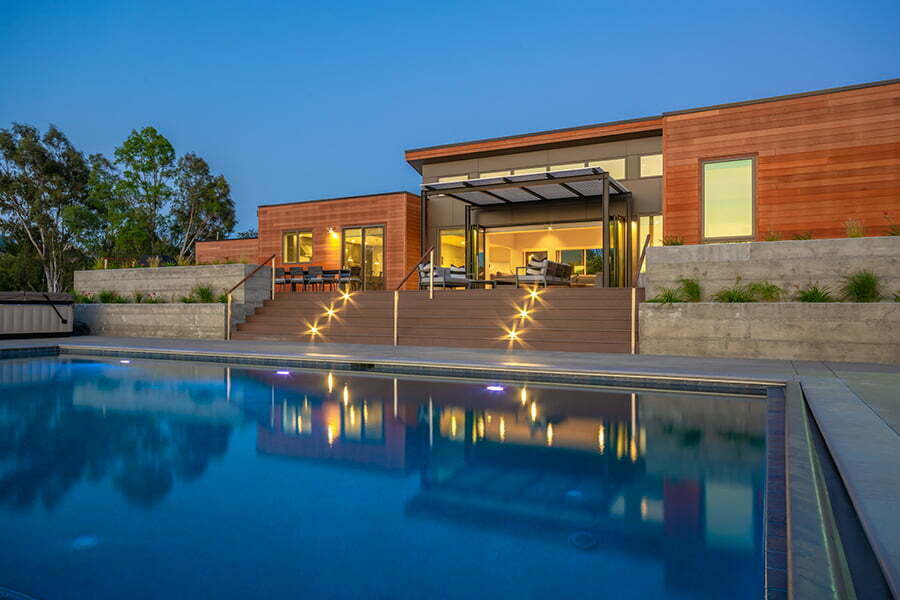 Blu Homes is where Americans find the best modular and manufactured homes; whether you want something as small as 1200 sqft or as big as 2400 sqft, you will not be disappointed. Their premium offerings are Breezehouse 2100, Origin 1900, Origin 1000, and Cabana 600.
The Breezehouse 2100 starts at $625,000 and Origin 1900 at $550,000. With every offer, you enjoy a contemporary and modern design.
American Modular Homes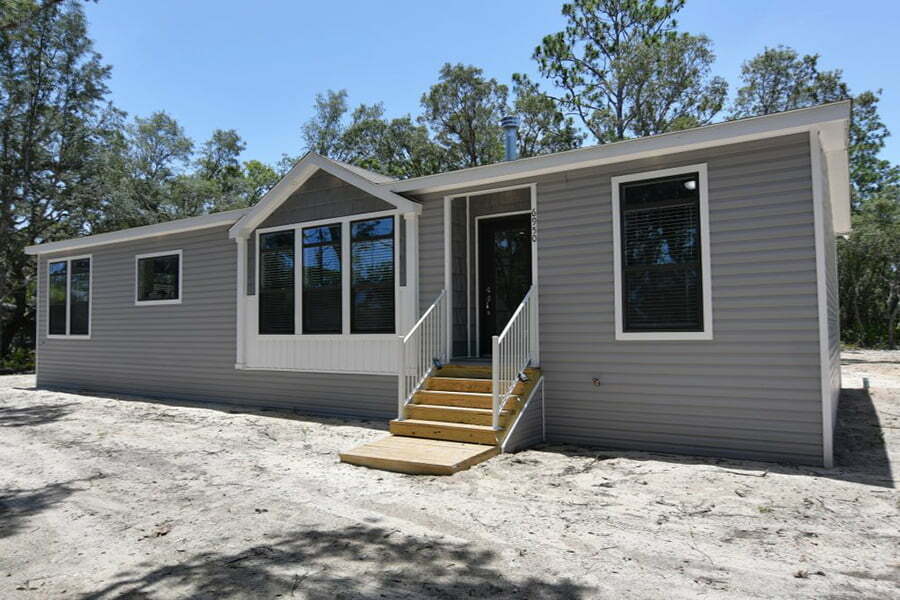 American Modular Homes has reinvented housing. They offer premium modular, manufactured, and mobile homes. Popular floor plans are 1800 sqft, 1790 sqft, and 1008 sqft.
They offer affordable homes that are packed with exciting amenities. Design and construction nature will determine the price.
Family Dream Homes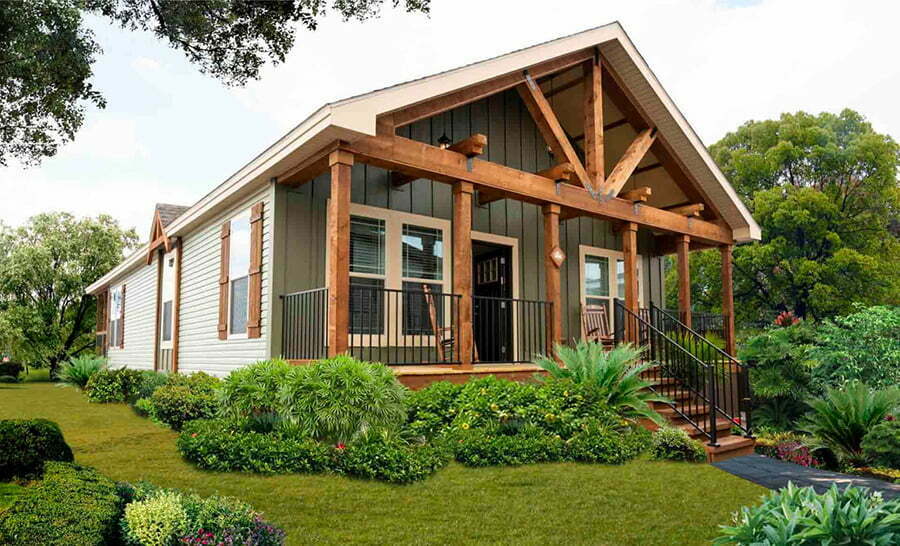 Family Dream Homes will make your housing dreams a reality. Explore their Woodland Series, Prime Series, and Sun Valley Series. Choose from between 1000 and 3000 square feet.
You will enjoy a modern kitchen, a luxurious master bedroom, and a large living room. The prices are reasonable.
FL Modular Homes
FL Modular Homes is here for you. Check out their stacked, petite, and mini modular homes.
Explore their kit homes, with the butterfly kit home starting at a base price of $68,000 with a square footage of 1650. Exciting amenities are offered.
Homes of Merit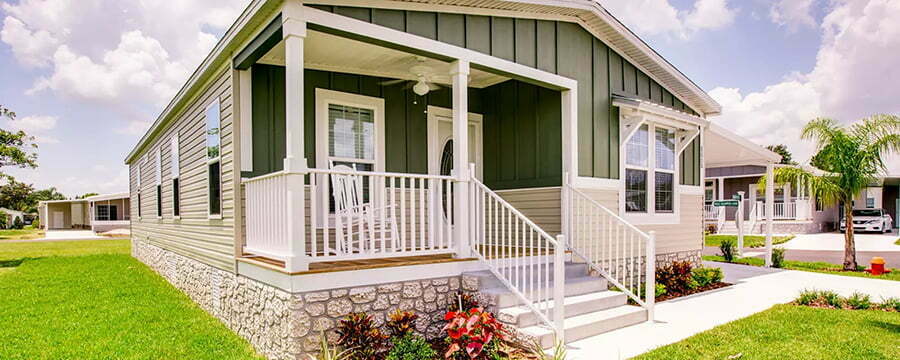 Homes of Merit deal with manufactured homes, mobile homes, modular homes, and park model RVs, which are as small as 400 sq. ft. Floor plans for manufactured homes range from 500 to 2,300 sq. ft.
You will enjoy spacious living areas, a modern kitchen, pleasant outdoors, and a spa-like master bath. Prices are negotiable.
Modular Homes of the Florida Keys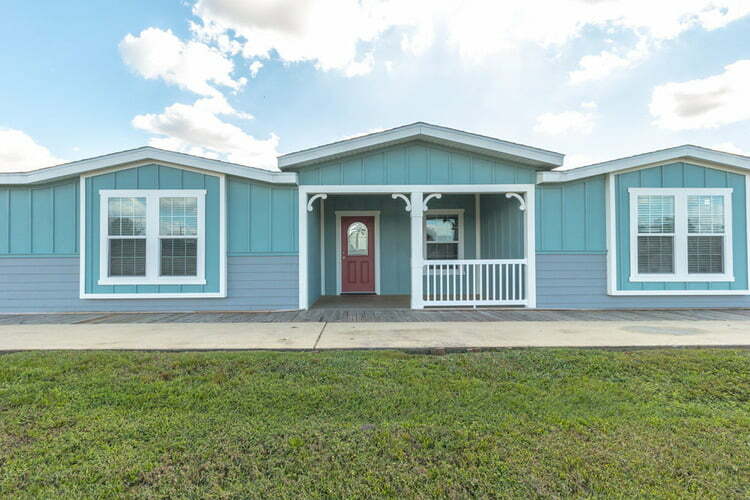 Prefab homes don't get better than Modular Homes of the Florida Keys. Check out their featured layouts Malibu (1800 sq. ft.), Oak, Riviera II (1494 sq. ft.), and Sedona (840 sq. ft.).
Enjoy amenities ranging from a glamorous master bedroom, a pantry closet in the kitchen, and a raised bar. Prices depend on design and size.
Gainey Custom Homes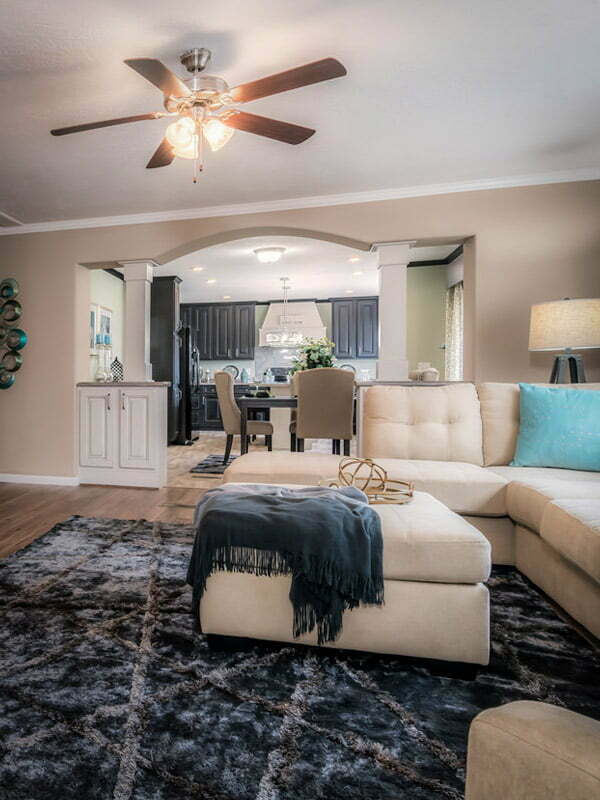 Gainey Custom Homes floor plans range from 1,152 to 2,240 square feet. You can choose between 2 bedrooms and two baths, three bedrooms and two baths, and four bedrooms and three baths.
Palm Harbor Homes

Palm Harbor Homes offers you the best of options, including Cottage Farmhouse (1387 sq. ft.), Trade Winds (2595 sq. ft.), and Malibu (1800 square feet). Room options include two beds and 2 baths and three beds and two baths.
Your home comes fully furnished with family sized dining room, a modern, well-equipped kitchen, and an expansive entertainment room. A price quote is available on request.
Impresa Modular Florida

Impresa Modular does things differently. Choose from their modular home styles, including traditional, contemporary, cabin, log homes, coastal, chalet, and tiny homes. You can choose between 1 to 4+ bedrooms. Cost depends on several factors.
Five Star Modular Designs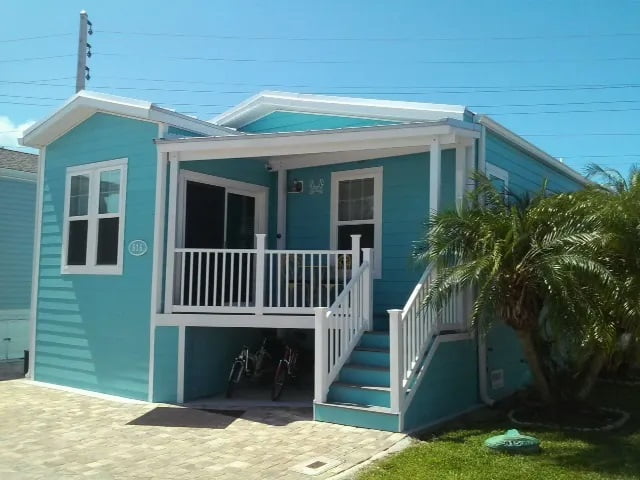 Your ultimate source of Jacobsen homes. You will have unlimited flooring options and 37 different cabinet designs to choose from. Under-mount sinks are available in multiple variations, and there are top-quality faucets.
LeeCorp Homes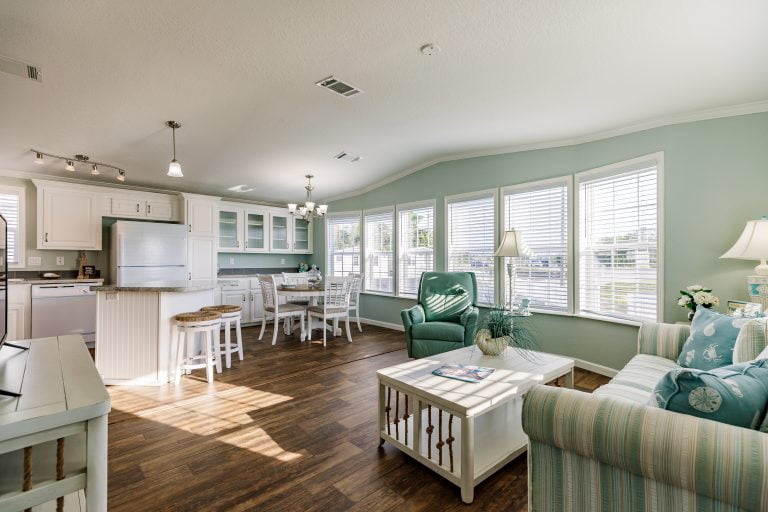 LeeCorp Homes will offer you a home that is right for you. Your package will include full site development, septic installation, strategic home siting, and the installation of garages, sunrooms, carports, and landscaping.
Options range from a simple single-wide home to a three-bedroom house. They offer simple and transparent pricing.
Southern Structures Inc.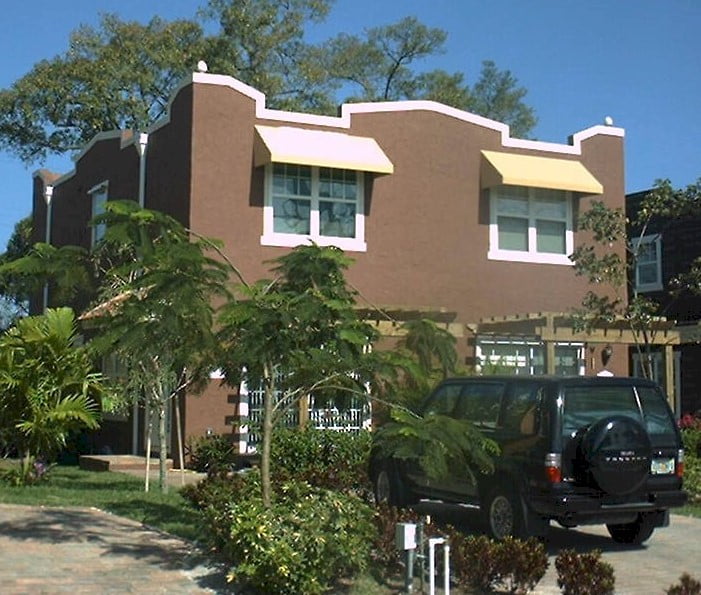 Explore what Southern Structures has to offer, including The Cottage House (576 sq. ft.), The Big Pine (864 sq. ft.), and The Marathon (1248 sq. ft.). Find out about their state-of-the-art insulation, fiberglass-clad doors, maintenance-free windows, and the host of appliances that the house comes with. The prices are also friendly.
Global Modulars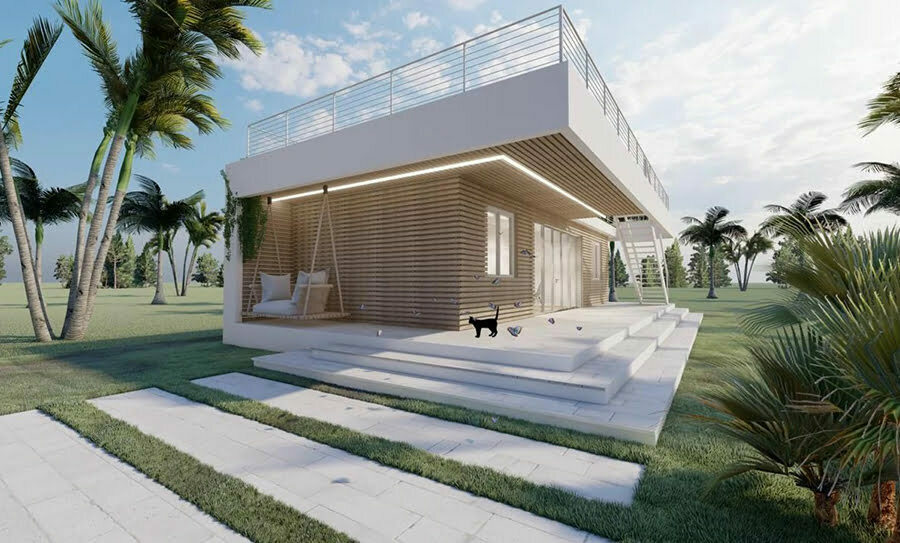 Global Modulars offers one-bedroom, two-bedroom, three-bedroom, and four-bedroom modular homes. Prices start at $58 200. All houses are mold resistant, water resistant, fire resistant, bug resistant, and wind resistant.
AI Domes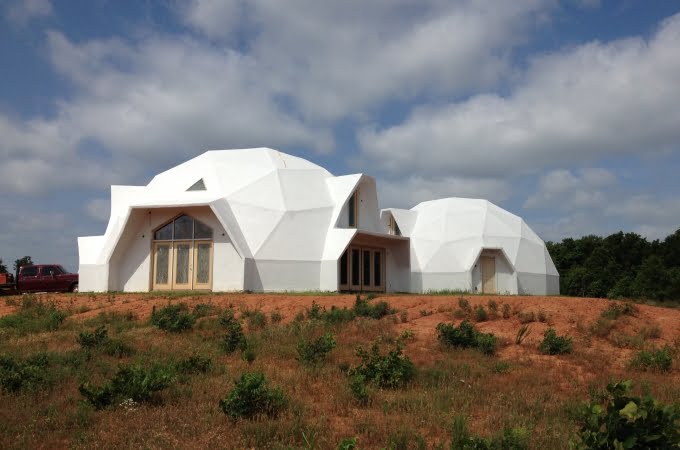 Do you want a tornado and hurricane-resistant home? AI Domes should be your option of choice. AI Domes manufactures commercial building kits and cement homes in diameters 48ft, 45ft, 40ft, 30ft, 22ft, 18ft, and 15ft.
Meso Core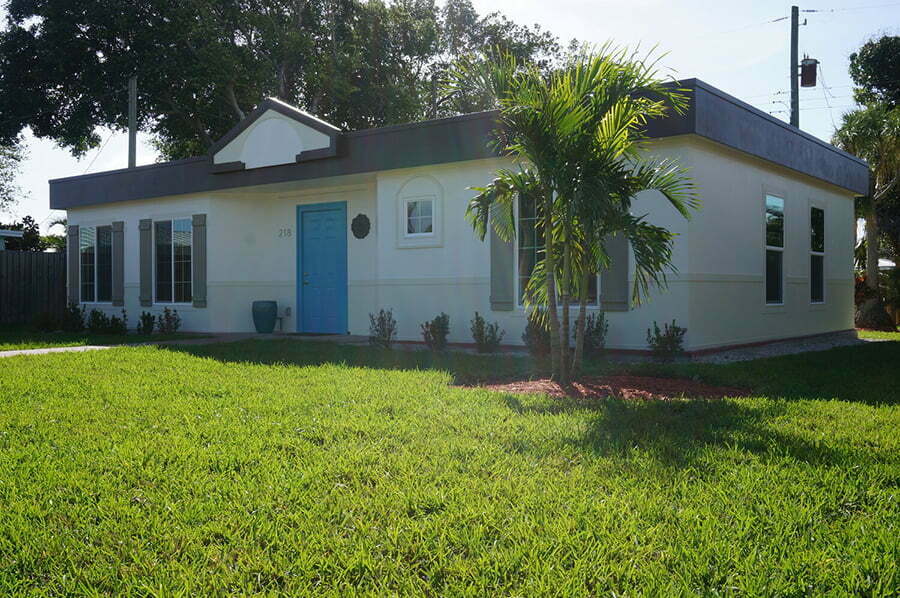 Pier-supported and single-core units from Meso Core are some of the best modular homes you can buy. Your pier-supported house will withstand earthquake and hurricane forces.
You will enjoy a real-world house with a full-sized kitchen, separate dining area, two bedrooms, and fabricated floors. Prices are available after estimates.
Green Dwellings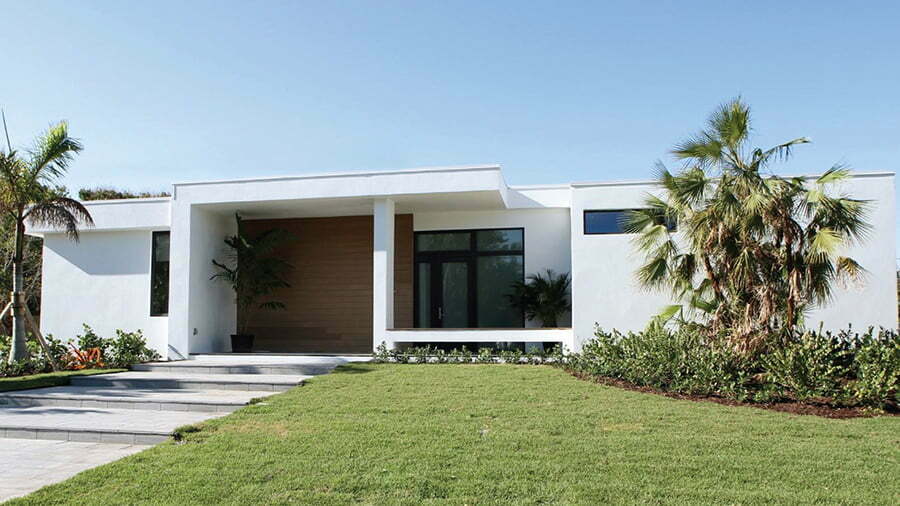 You can count on Green Dwellings for a smart, sustainable, and weather-proof prefab home. You can choose the three-bedroom option, which is 2,500 sq. ft., two-bedroom (1,148 sq. ft.), or one-bedroom (716 sq. ft.).
Your house will be hurricane strong, LEED platinum certified, and will be constructed from steel and concrete. You should expect top energy efficiency and highly functional air conditioning.
Able Nook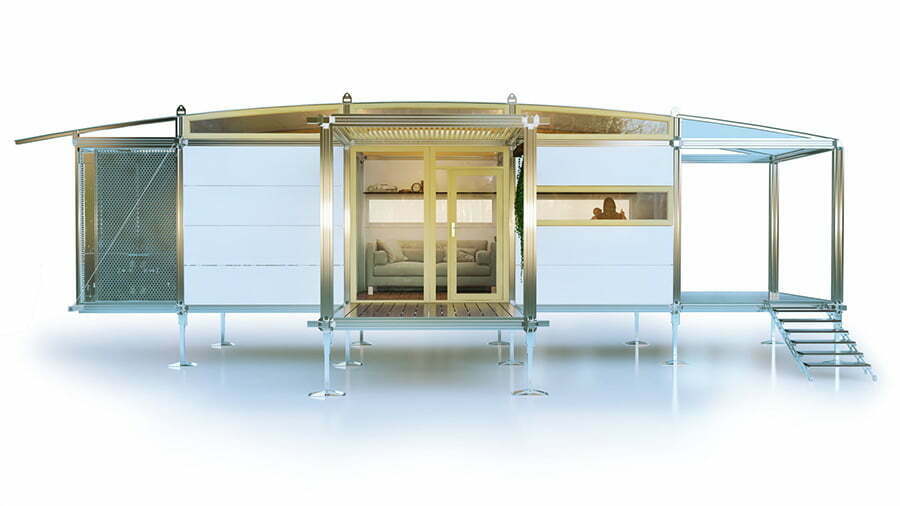 Want a bespoke dwelling? Why not try out Able Nook? Their assembly kit helps you assemble your prefab home in less than two hours with no tools. You will have structurally insulated panels for walls, floors, and roofs.
WYN Box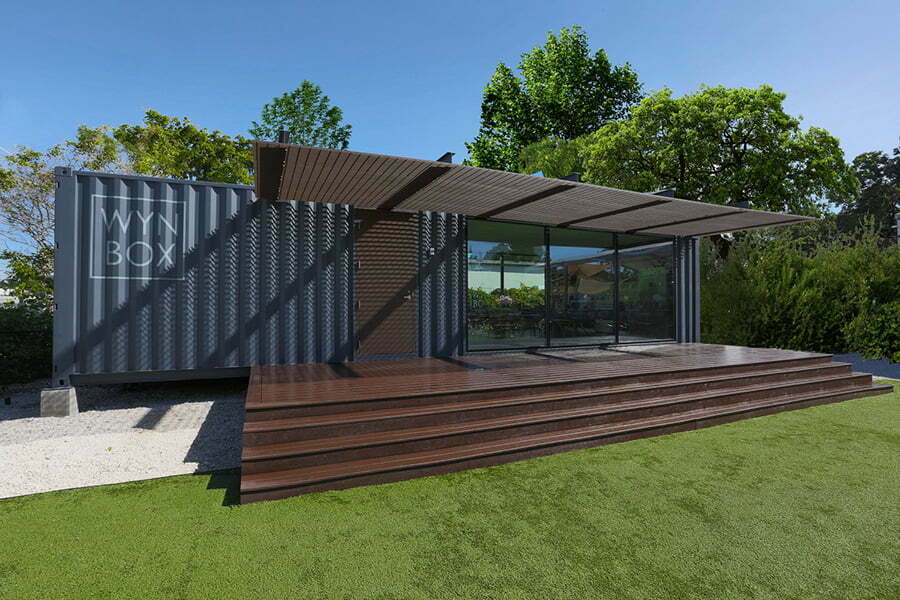 WYN Box is proud to present you with the most resilient, functional, and elegant prefabricated modular units. Why not try out their single and multifamily units?
You have amazing options, including Hummingbird, Bluejay, Robin, and Sparrow. They promise fair prices.
Related reading: