Last updated on September 26, 2023
Most prefab homes can withstand hurricanes due to their durable construction. Here are the top prefabs that are specifically rated to be hurricane-proof.
Prefabricated homes usually have a myriad of advantages over site-built homes. They are cheaper to construct, and the construction time is significantly less than site-built homes. In addition to that, these homes are built to be more energy-efficient and eco-friendly.
With all these benefits, some people are still skeptical about the safety of prefab homes, particularly when it comes to hurricane resistance. Well, it's worth noting that most prefab homes are hurricane-resistant.
Still, if hurricanes are a concern in your zip code, you should consider ordering one of the hurricane-proof prefab homes that are specifically rated.
Table of Contents
What Is a Hurricane Proof Prefab Home?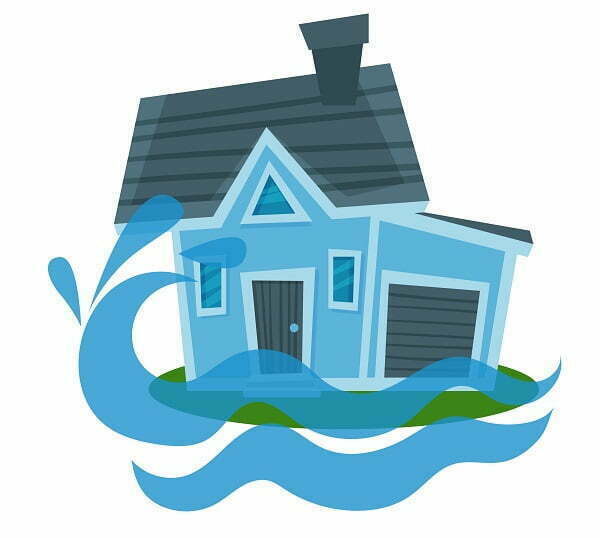 A hurricane-proof prefab home must meet state requirements. It should withstand up to category 5 hurricanes. The wall panel system, floor, roof, and structure should be airtight and watertight. In addition to that, the floor must be elevated off the ground. The windows and doors also need to have impact-resistant glass.
Below is a list of 15 manufacturers of hurricane-proof prefab homes:
Mighty Small Homes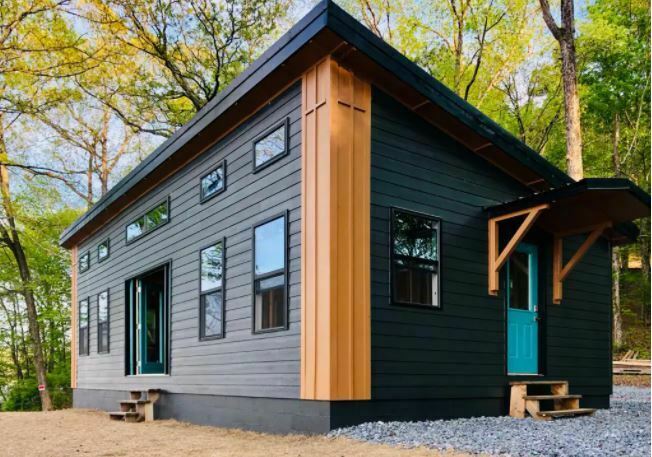 Mighty Small Homes is one of the largest manufacturers of sustainable prefab homes that are hurricane-proof. The company manufactures a wide range of prefab homes to match the needs of different clients in terms of style and size. There are modern, contemporary, ranch, cottage, carriage, and tiny home designs.
The company sells strong house kits designed to withstand the strongest hurricanes. The home kits are made with the most robust materials, including structural insulated panels (SIPs).
The quality of craft in these homes also helps to boost their strength. These homes start from $58,120 for tiny homes to $160,550 for contemporary homes.
Katana House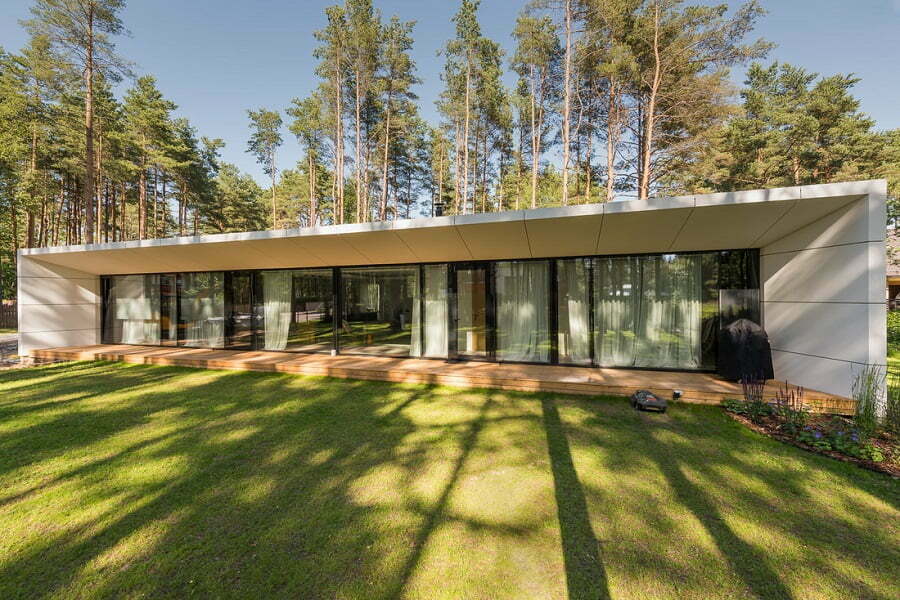 Katana House makes prefab houses that are resistant to both hurricanes and earthquakes. These homes are built to be hurricane-resistant, using modern construction techniques that far exceed the industry requirements for safety and energy efficiency.
Prefab homes from Katana House are fully compliant with Florida building laws and can easily withstand up to category 5 hurricanes. Prices start from the low 200's/square foot. However, this will differ from one region to another.
BAUHU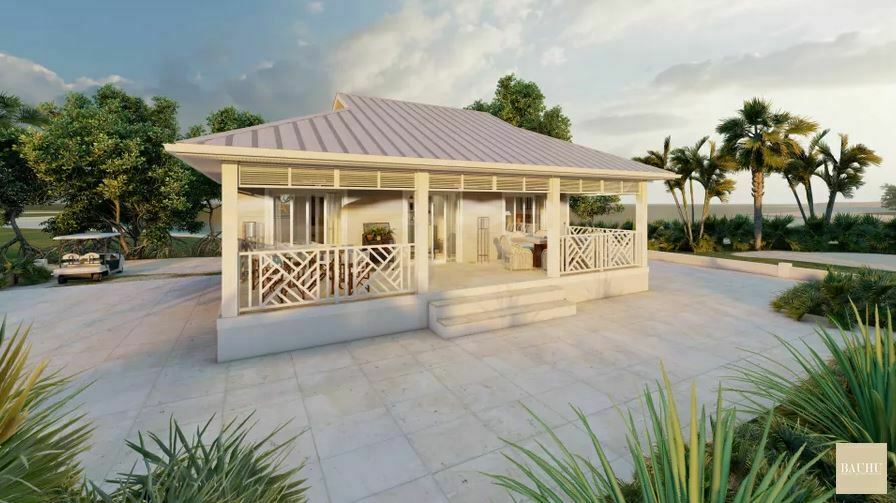 BAUHU is a boutique fabricator of custom-designed hurricane-resistant prefabricated homes. Every prefab home from them is engineered to meet strict hurricane resistance standards.
The structure and other components are made to be watertight and airtight. The wall panel system can withstand impact. Exterior doors and windows have impact-resistant glass.
Prices differ depending on the property's design, but you can buy an already-installed prefab house from $390/square foot up to $550/square foot, depending on the location and size of the land.
Be sure to contact BAUHU to explore your options as far as hurricane-proof prefab homes are concerned.
Topsider Homes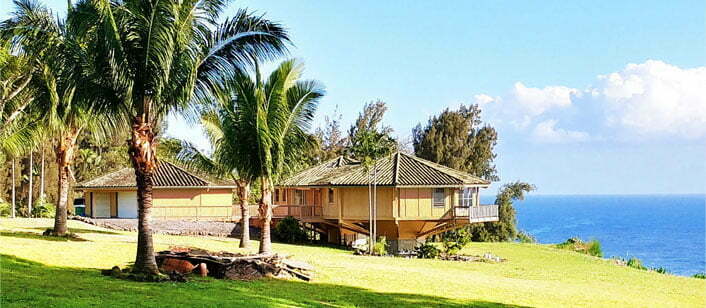 Every Topsider home is designed and fabricated to meet the highest regulatory and quality standards. Each of these homes is earthquake and hurricane-resistant.
The homes have a 2 by 6 panel framing system, offering immense strength and hurricane resistance. They also feature HardieBoard™ siding and LP SmartSiding® siding and galvanized and stainless steel fasteners used during the assembly process.
The prices of hurricane-resistant prefab homes from Topsider Homes range from $175 to $300 per square foot.
Ocala Custom Homes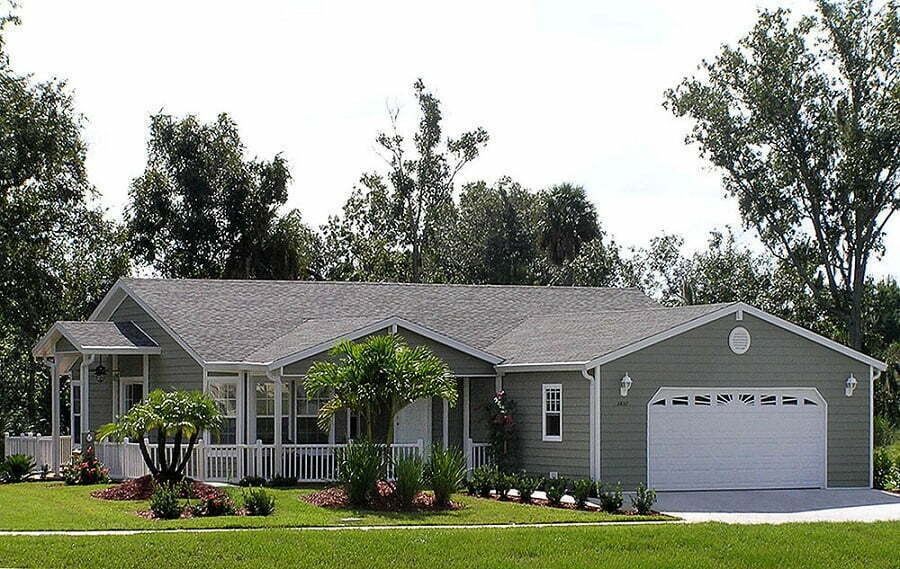 Ocala, Florida, is always at risk of getting hit by another hurricane. That is why Ocala Custom Homes makes the strongest hurricane-proof homes to suit different types of clients' unique needs.
The prefab homes can withstand up to 200mph winds in a category 5 hurricane. They are also raised and designed to be both watertight and airtight so that no water will get inside during a storm surge.
Windows and doors come with impact-resistant glass to prevent breakage and shattering during a hurricane. Depending on the design, prices start from just $80 per square foot up to $160 per square foot.
Affinity Building Systems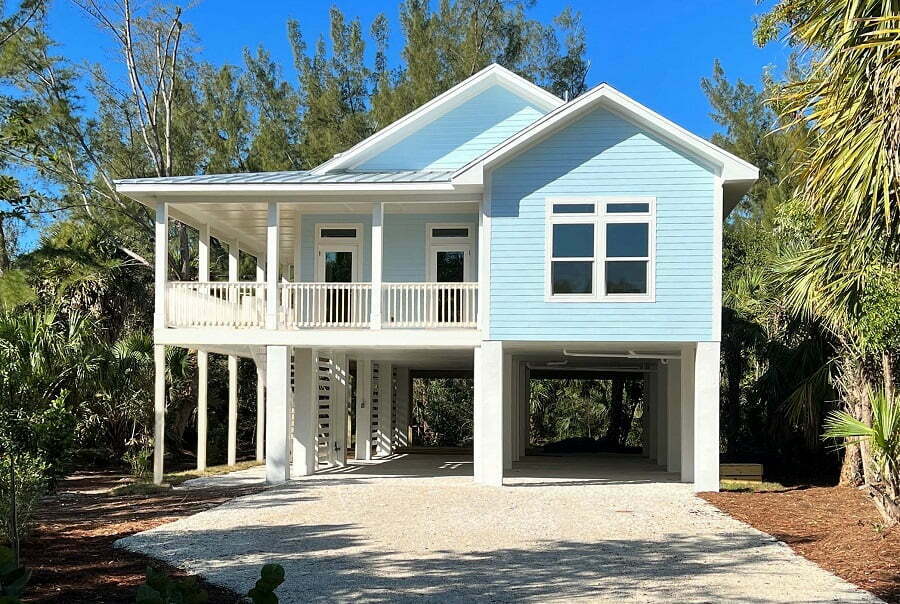 Affinity Building Systems is a manufacturer of high-performance building systems. They make modular homes that are strong and meet state requirements and other relevant building codes.
All their prefab homes are made to be hurricane-proof. On offer are both single-family and multi-family prefabricated homes that are raised, watertight and airtight and can withstand significant storm surges and category 5 hurricanes.
Prices range from $148-$202/square foot. There is a wide range of designs available for prospective homeowners to choose from. They include; a one-story collection, two-story collection, cape collection, Cherokee rose collection, and retreat collection, among others.
EcoSteel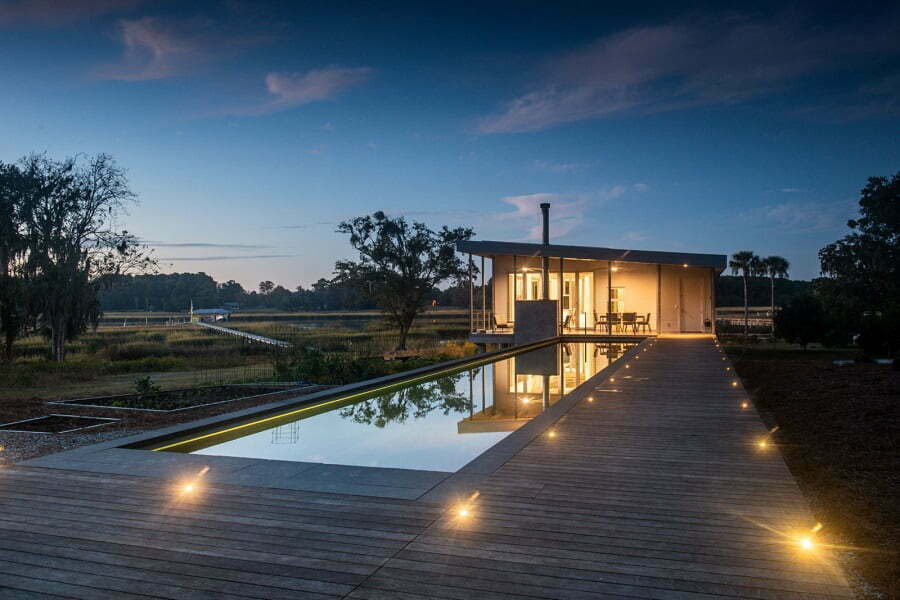 EcoSteel, with the help of Woollen Studios, has created an all-steel prefabricated home that is hurricane-proof. EcoSteel uses non-traditional building materials to make hurricane-proof homes.
This includes; impact-resistant glass and an all-steel outer shell. The metallic exterior and raised floor mean that EcoSteel homes can withstand over 140mph winds during hurricanes as well as substantial storm surges.
These steel prefab homes range from $112 to $127 per square foot.
DRM Investments LTD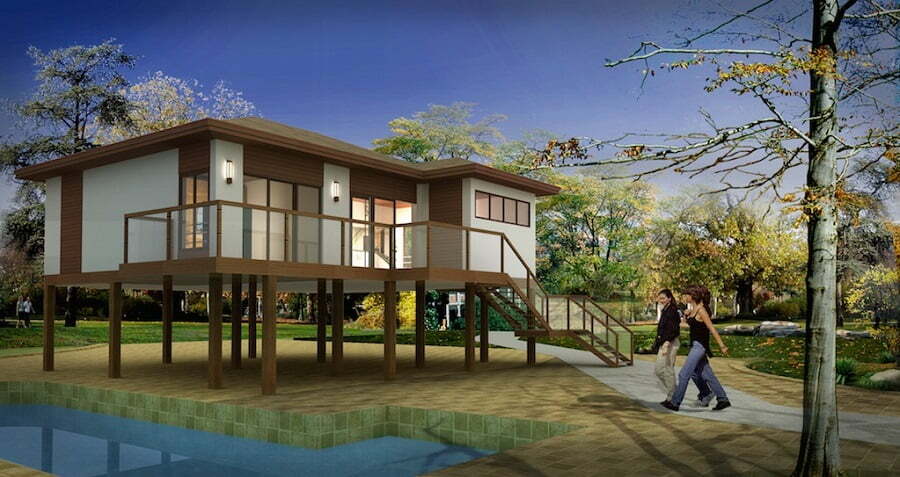 DRM prefab homes are designed to be disaster-proof. They are hurricane-proof, fireproof, and earthquake-proof. They are made of concrete and structural steel.
The combination results in a fire, earthquake, and hurricane-proof structure. These homes are elevated, have strong metal roofing, come with strong walls, a waterproof membrane, and high-impact glass.
The cost per square foot of DRM prefab homes depends on the design and specifications of the home. Be sure to get in touch with DRM Investments for an accurate quote. 
Deltec Homes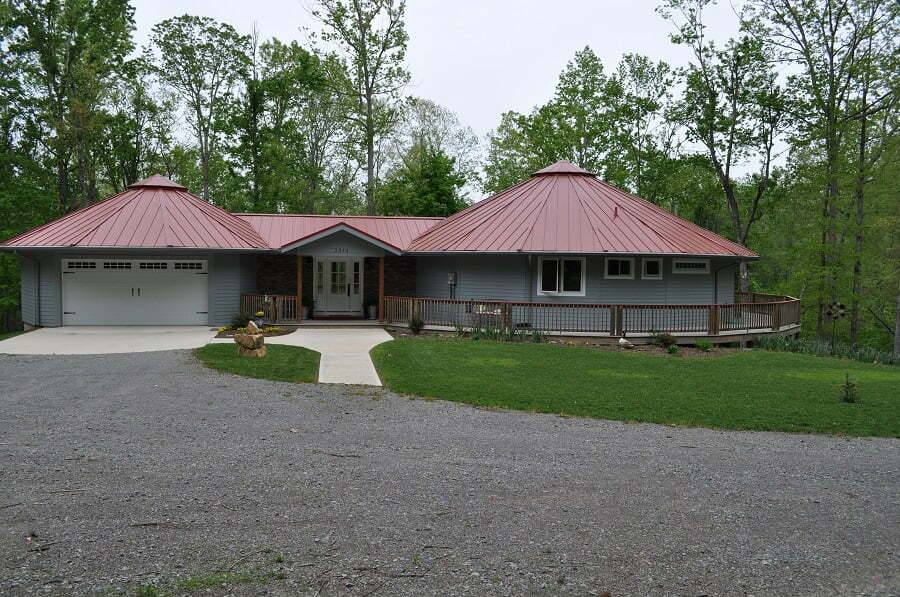 For over half a century, Deltec Homes have been designing and building prefabricated homes that are hurricane-proof. The company continuously improves its building technology to ensure its prefab homes withstand the strongest hurricanes.
The machine-rated treated lumber, radial floors, trusses, circular structure, and roof design make these prefab homes hurricane proof. A finished home from Deltec Homes costs between $250-$500 per square foot.
Green Dwellings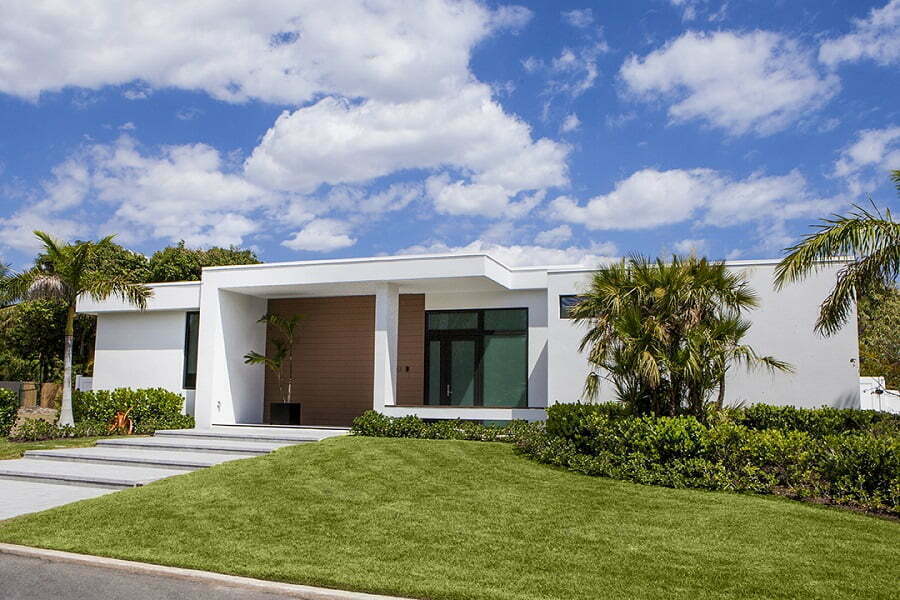 Prefab homes from Green Dwellings are made with concrete and steel and can withstand the strongest hurricanes, even category 5 hurricanes with wind speeds of up to 200mph.
A three-bedroomed prefab hurricane-resistant home from the company costs around $400,000.
Constantine by Design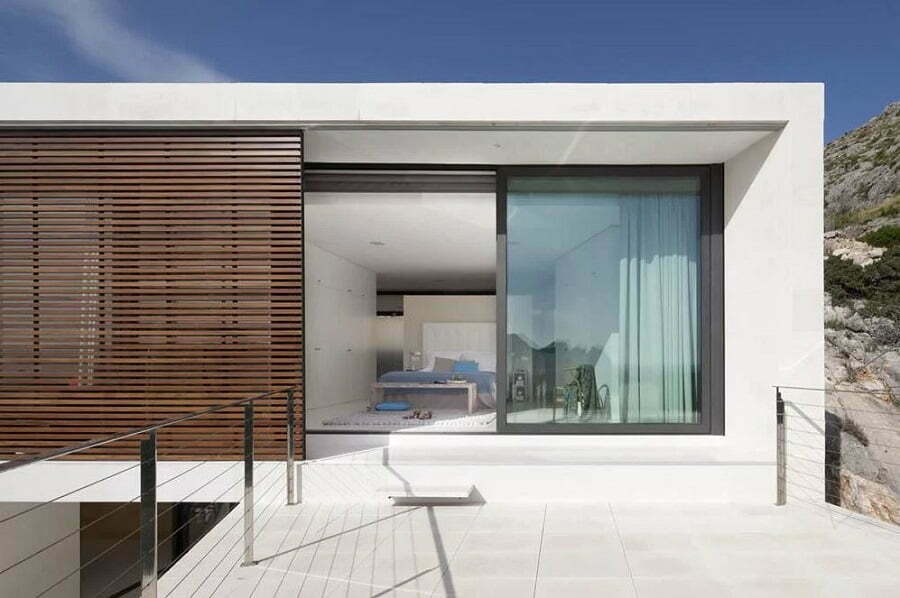 Constantine by Design has a team of architectural and building experts who design and make amazing-looking prefab homes that can withstand hurricanes with wind speeds of up to 240mph.
If you want a hurricane-proof, custom prefab villa built anywhere in the world, you can order a prefab home from Constantine by Design. The company only designs high-end homes costing upwards of $3 million.
Casa Duro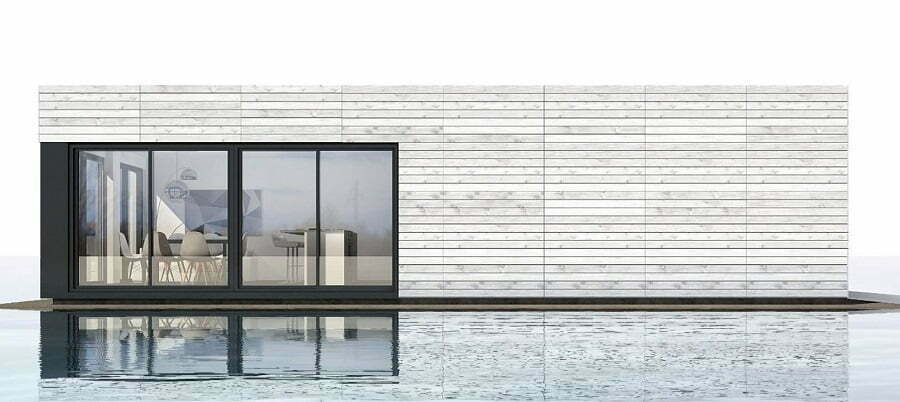 Casa Duro manufactures prefab homes suitable for all climatic conditions, including areas that often experience hurricanes. The homes conform to CSA A277 Standard, applicable in Canada, Japan, and the UK.
Some of the available models are; Micro Lux, Casa Uno, Casa De Campo, Quinta, Serena, and Cielo, among others. Prices start from just $75,000 up to $367,000.
Bamboo Living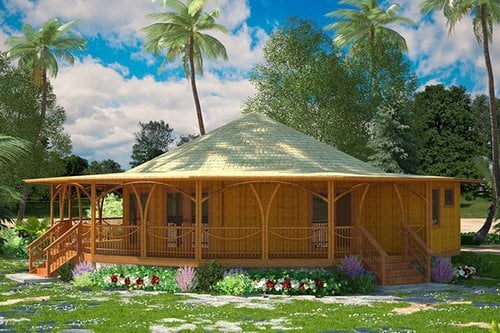 Bamboo Living designs prefabricated bamboo homes for clients all over the world. The homes come with a 20-year structural warranty and are hurricane-proof.
The skilled technicians used to build these homes and the unique design make them hurricane-proof. Single-room homes start from just $11,350, while larger homes cost upwards of $300,000.
Solaleya Designs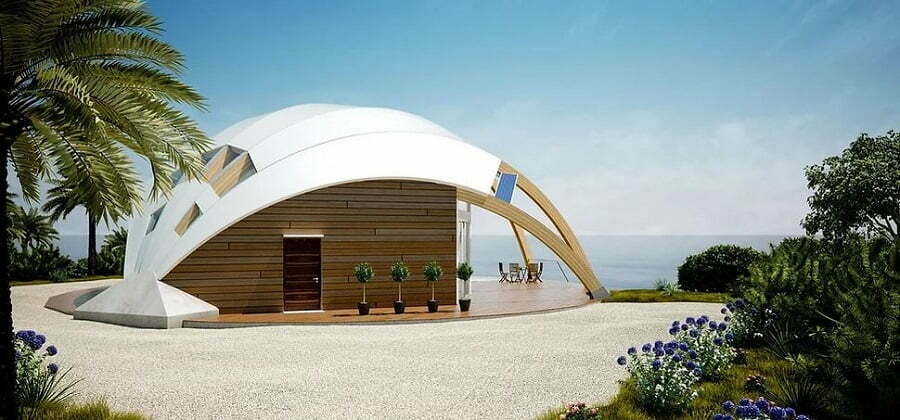 Solaleya Designs applies biomimetic design philosophy and motivation to design prefab homes that are energy-efficient and hurricane-proof.
The homes come with an aerodynamic design that gives them the ability to withstand even the strongest winds.
Prices start from just $45,000, but the top-of-the-range Solaleya home designs cost upwards of $900,000.
Related reading: