Last updated on September 26, 2023
Smart prefab homes are where the home manufacturing industry is going. Here is the up-to-date review on the top smart homemakers.
It is no longer enough to manufacture a prefab. It has to be sustainable and use smart technologies. After all, modern traditional homes rarely go about without using these technologies. And prefabs aren't playing the catch-up — they are leading.
In this industry review, we will curate the list of top smart prefab makers in the US and abroad.
Table of Contents
What Is a Smart Prefab Home Exactly?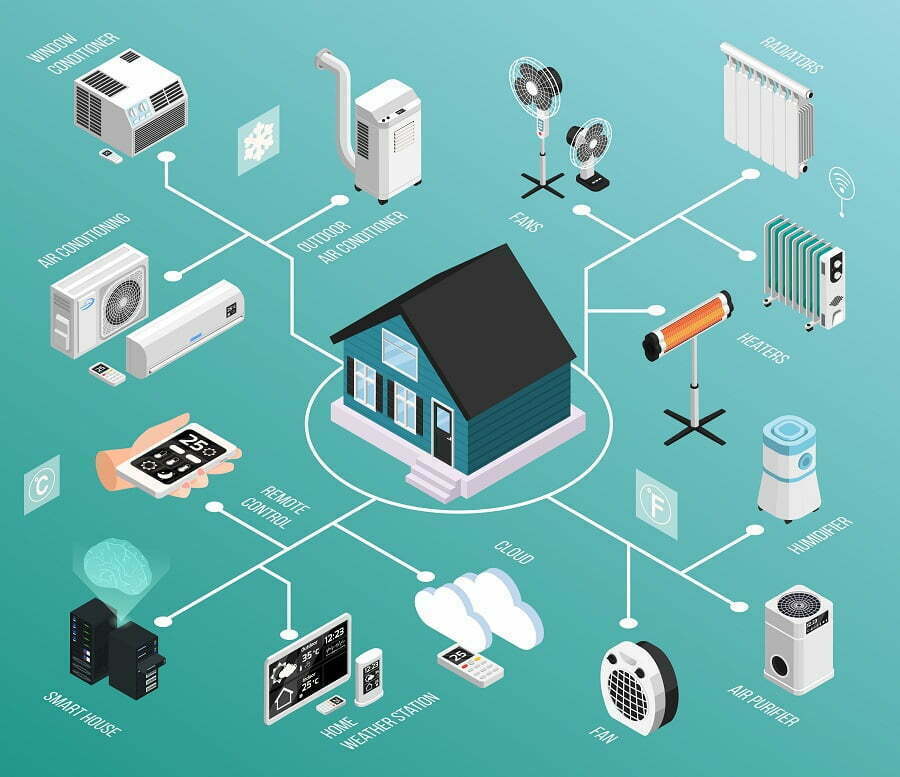 Manufacturers of smart prefab homes integrate smart technologies and deliver their homes with a standard smart tech package; this minimizes the requirement for aftermarket gadgets. Essentially, a smart prefab home is a higher-performance house, and the connected technology incorporated in it helps optimize that performance.
Examples of smart technologies in prefabs include:
Wi-Fi enabled smart thermostat
Smart lighting
Smart appliances
Smart security systems
Smart water management
Smart heating and cooling
Below are the top manufacturing companies that can make a smart prefab home.
Haus.me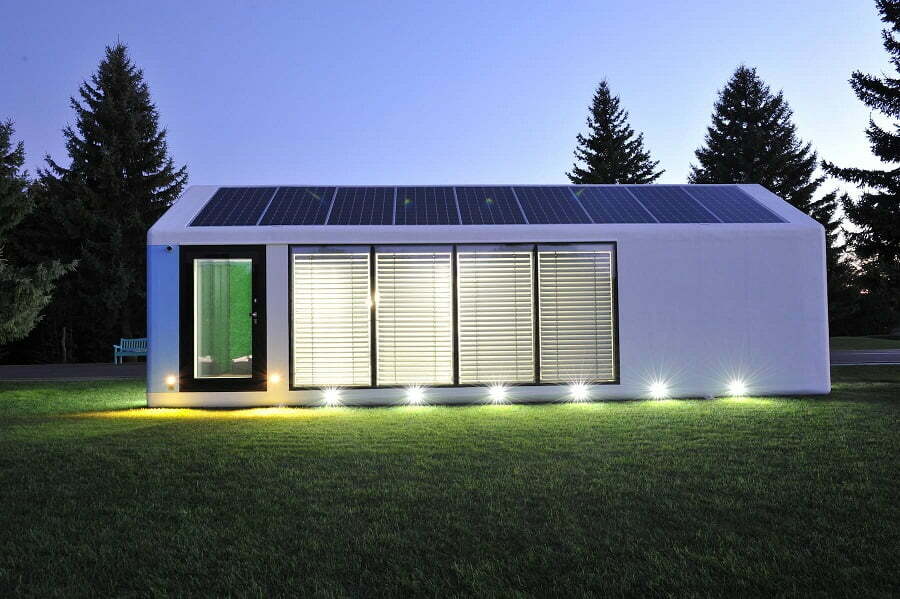 Haus.me designs and manufactures 3D-printed, fully-sustainable smart homes that can be used in a usual residential setting, connected to customary utilities, or modified and used as an off-grid, self-sustaining prefab home.
Homes are available in 3 different sizes — a four-module 3-bedroom luxury home, a 2-bedroom, two-module house and a studio, one module with a bathroom and kitchen. Their homes have solar panels, windows, insulated walls, air and water purification systems, and sophisticated smart home features.
The features include contactless faucets, smart home appliances, and motorized cabinets. Furthermore, there is the option to customize homes on their site, configure the design scheme floor plan, and choose upgrades.
The upgrades include off-grid enabling batteries, remote-controlled tinted windows, generation, water purification systems, and additional earthquake and hurricane resistance. From a style perspective, the homes include a combination of traditional, modern, and Scandinavian design components. These smart homes cost between $175 and $450 per square foot.
Dvele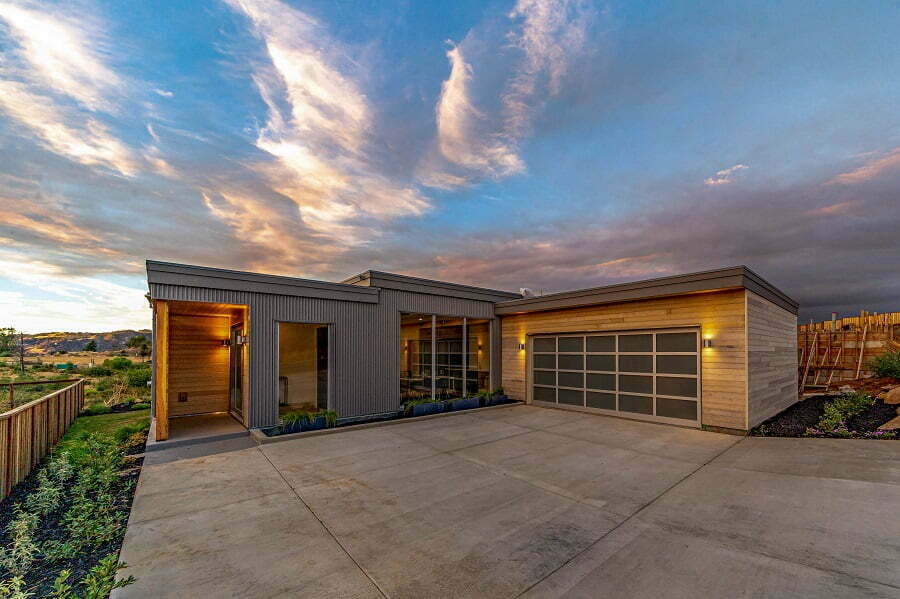 Based in San Diego, Dvele manufactures smart prefab houses with incorporated artificial intelligence programs designed to make living in the homes healthier. These homes can go off the grid for four days due to a complete solar arrangement and battery. Each home features the company's DveleIQ software platform that monitors and controls the energy efficiency and the health of the building.
They have a variety of customizable designs, which range between a 430-square-foot mini house starting at $165,000, and a 3,500-square-foot four-bedroom, three-and-a-half-bathroom home starting at $670,000.
Nestron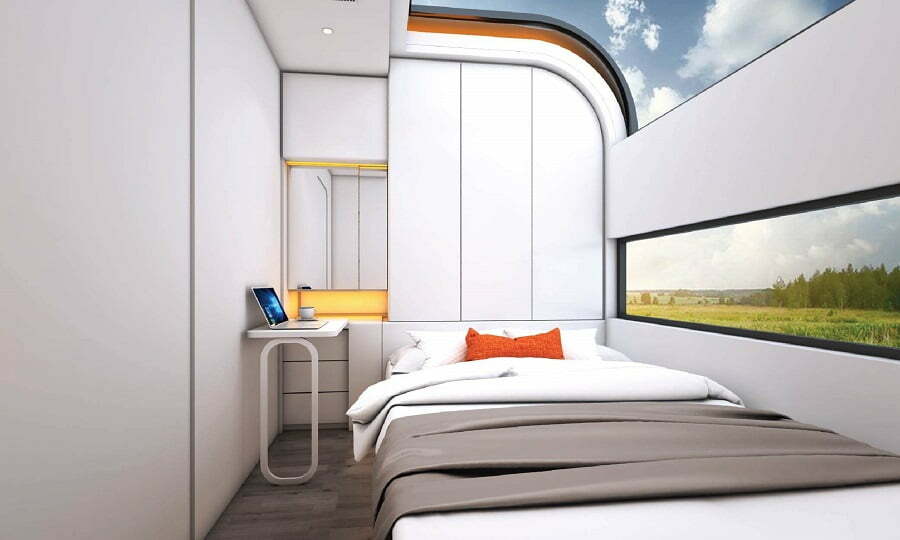 The Nestron is the first fully-integrated prefab and outfitted home in the world, with no construction needed. With its adaptive insulation, the home is appropriate for living in all sorts of climates. The double-tempered glass, isolation system in walls and fitted doors guarantee the best possible comfort.
The solid construction of this home includes steel structure and top-quality materials to guarantee safety. Each home satisfies earthquake-resistant and fireproof standards. Additionally, your voice can be used to control the most vital functions of the home.
Plant Prefab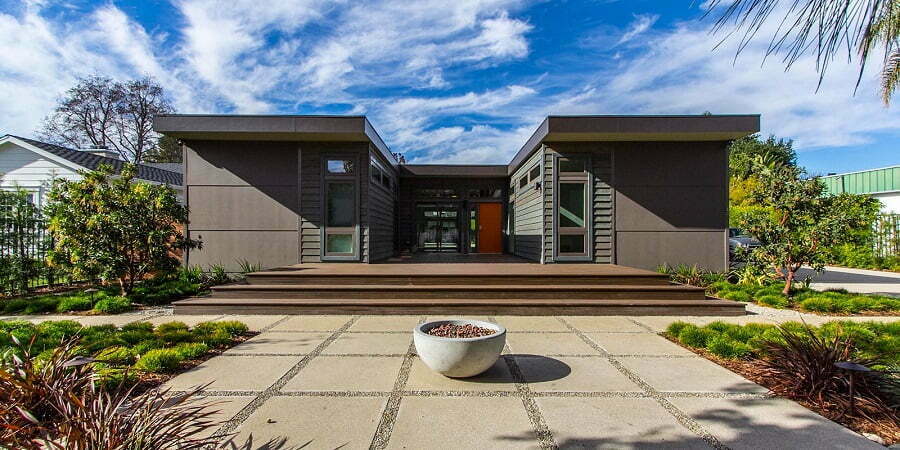 Plant Prefab homes are designed to be sustainable, energy-efficient, and healthy for homeowners and the environment. The HVAC system is managed by an Ecobee smart thermostat, using room sensors that gauge occupancy and temperature. There is also a Lutron system that ensures lighting is kept on task. A Schlage Encode door lock and a Ring video doorbell collaborate to manage access to your home, and there is a Sense energy monitoring system that monitors energy use. Homes cost between $300 and $500 per square foot.
SmartPads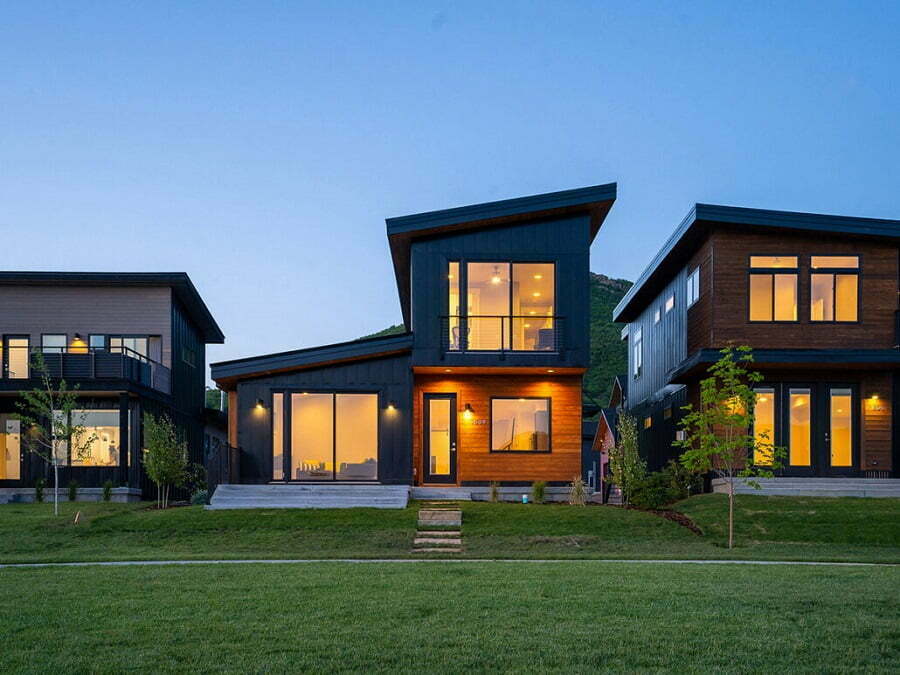 SmartPads manufactures 19 styles of ADUs and modular homes, with floor plans ranging between 400 square feet and 3066 square feet. Homestyle features a smart and modern design that typically includes metal roofs, oversized windows, and glass doors. They also feature steel accents, fiber siding, sleek vertical wood siding, or corrugated metal siding.
The factory building process produces 80 percent less waste than a standard site builds from a sustainability perspective. Additionally, their homes come with energy-efficient stainless steel appliances, fixtures, range hoods, and upgrades such as electric fireplaces. 
Passion Smart Design Houses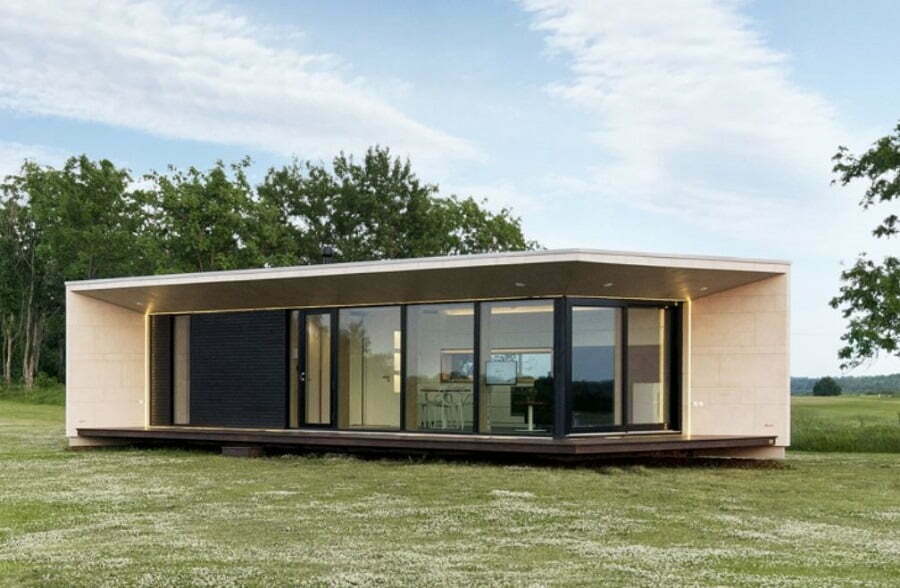 Passion series turnkey prefab houses all come completely furnished and ready to be occupied. Teams of top engineers, designers, and architects have collaborated to create sophisticated homes. The Passion House is tremendously energy-efficient and ideal for renewable energy applications.
Materials used to build these homes are carefully selected and certified reusable or recyclable. Each home is constructed from renewable and natural materials. Making minor alterations to original designs makes it is possible to conform to the requirements of different health conditions, like disabilities, allergies, asthma, or similar health-related conditions.
Box Prefab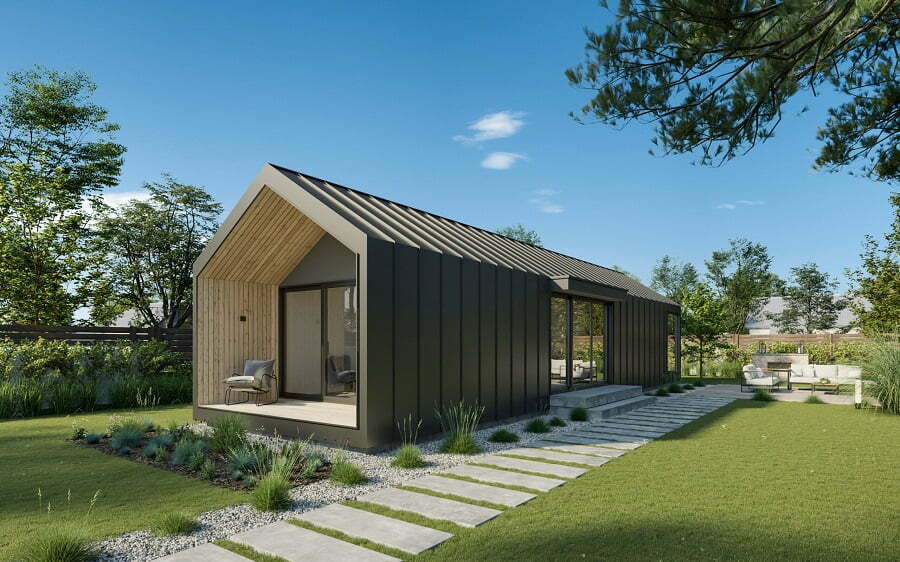 Boxprefab is a pioneering off-site construction company that manufactures precision-built prefab houses from design to completion. The homes are constructed in the same way, and the same building codes are used as site-built construction. However, Boxprefab homes are constructed in a controlled environment without exposure to adverse weather, water, or labor diversions.
The company builds to a higher standard and carries out additional quality controls and testing throughout the process. This leaves the homes looking and feeling like site-built construction, except with increased performance, strength, and energy efficiency.
Connect Homes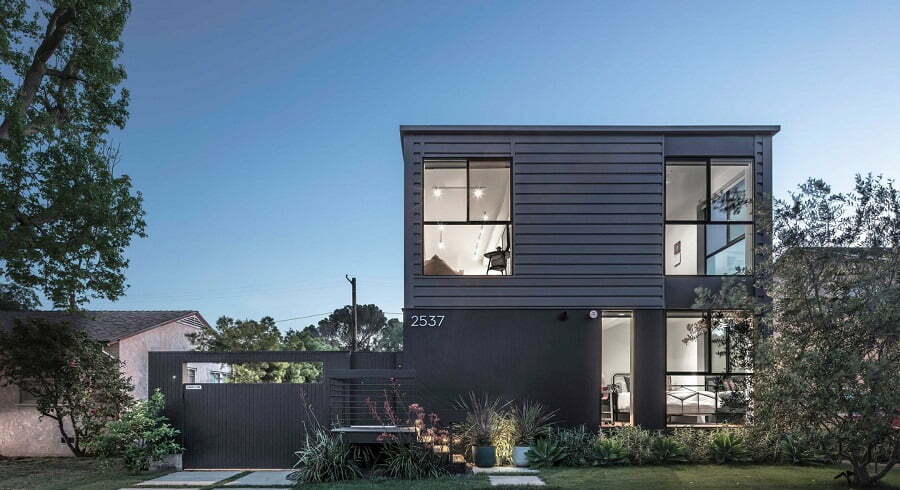 Connect Homes offers a modernized approach to home construction. Their standard smart technology helps their houses be more efficient, enhances the ambiance, adds convenience, and provides safety and security.
They have 14 models that range from 460-square foot single-module houses to 3,200-square foot ten-module homes. They cost from $174,000 to $825,000. In contrast to most smart prefab manufacturers, the price includes all design, manufacturing, transporting, and installation costs.
Roombus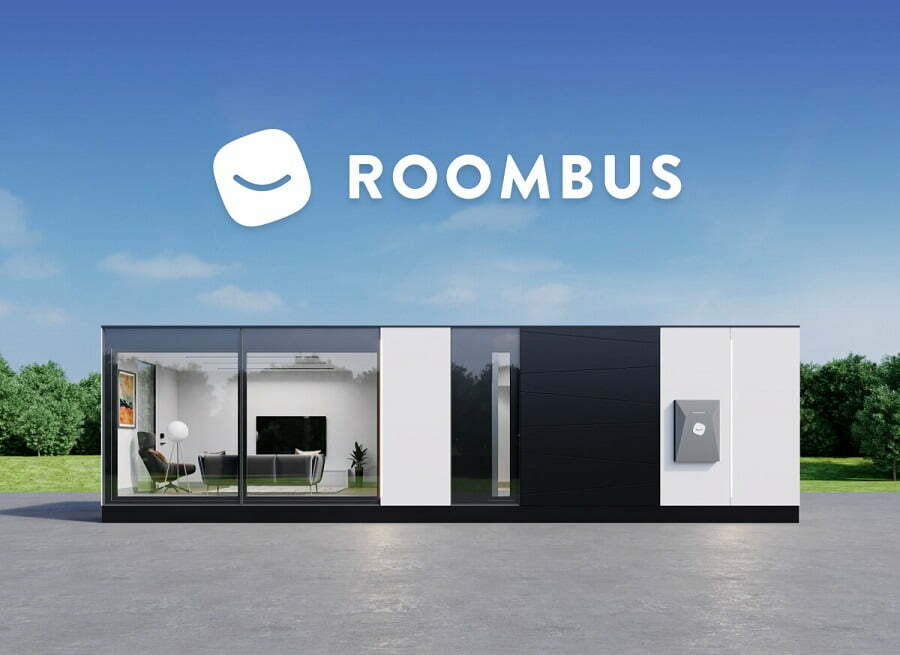 Roombus launched its first modular smart homes in 2021. Called The Nest, the disaster-proof homes are designed to be top-quality, embedded from the start with the company's RoomOS operating system.
It can monitor indoor air quality and automatically activates a built-in air purifier. However, if good outdoor air quality is good, fresh air will be carried from outside and conditioned to room temperature. Three models can be configured; a 480-square foot for $89,000, a 336-square foot for $69,999, and a 240-square foot for $59,000.
Method Homes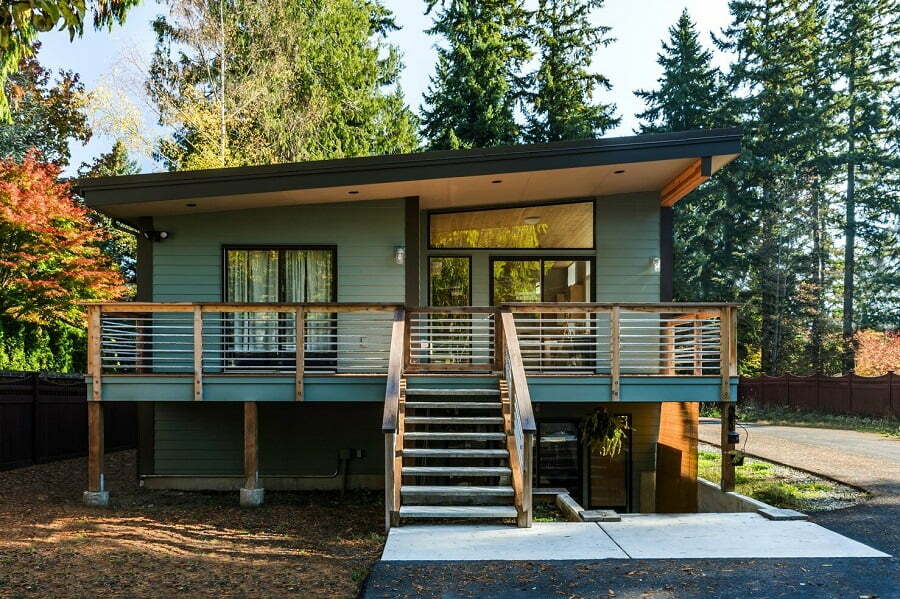 Based in Seattle, Method Homes is a luxury prefab manufacturer which offers architect-designed models buyers can select and then customize. The company layers technology above the existing home systems, similar to what might be done in a more conventionally constructed house.
However, all of it is preconfigured and preinstalled to work together. Furthermore, they offer various smart home systems, which provide more options for the buyer. Styles range between 656 square foot studios that start at $154,000 and a 4,800-square-foot home with a rooftop deck and garage starting at $800,000.
Loxone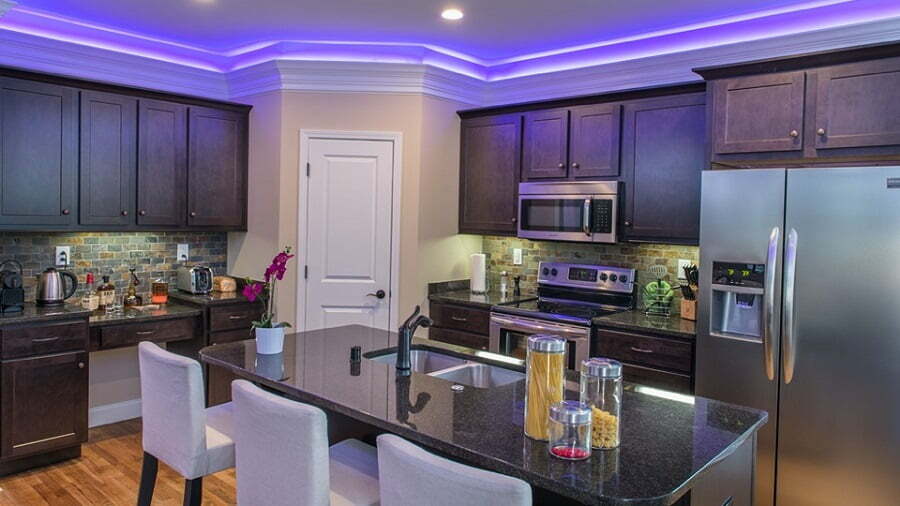 While not a builder themselves, Loxone collaborates with prefab manufacturers to provide the customers with the highest living comfort technologies. These include lighting control, automatic shading, cooling and heating, music, and other features.
Related reading: