Last updated on January 15, 2023
Here are the top prefab homes under $100k, and here's what you're getting for the price. Read on!
The homes are cheaper than the top-of-the-line and luxury manufactured homes in this price range. However, they are still reasonably large and well-equipped. Manufacturers are typically able to offer lower costs using a streamlined construction process.
Expect these homes to be under 1000 square feet, but they are still built with high-quality materials, energy-efficient, and durable. One big difference between prefab homes under $100k and their more expensive counterparts is the lack of customization options.
To be precise, our list includes homes under $100k, but most are higher than $50k (we have another list of prefab homes under $250k, prefabs under $200k, a list of prefab homes under $150k, homes under $50k, and prefabs under $20k.)
Table of Contents
Qhaus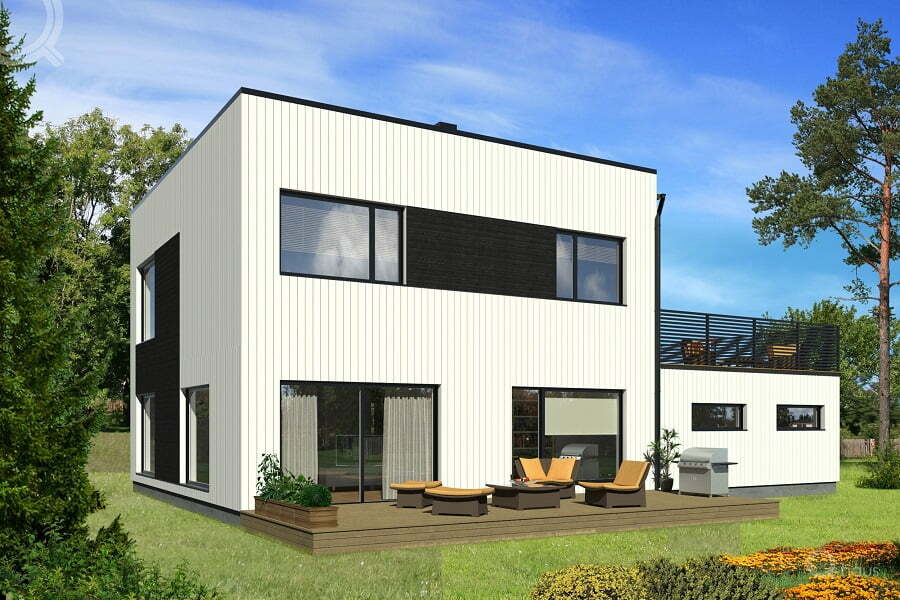 Want a Prefab home that makes an impression? Qhaus is the place to go. Qhaus prefab homes are all about efficiency; windows, insulation, water heater, and the HVAC system will be made to be as efficient as possible.
Qhaus homes offer endless design opportunities. You will get a sleek and stunning house with all the comforts you desire. The house can have a home spa, guest room, and office space, among other features.
Pratt Homes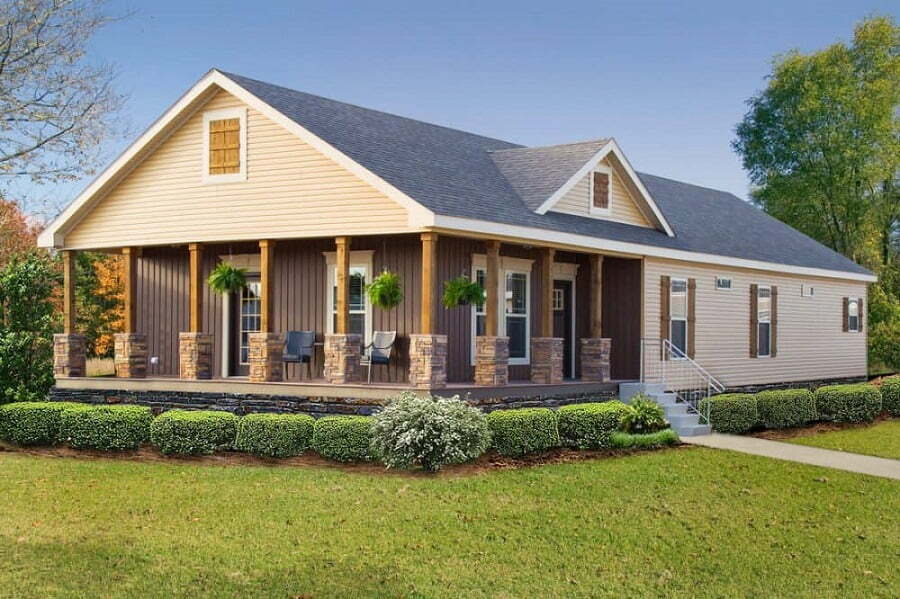 Looking for the perfect manufactured home? Visit Pratt Homes for the ultimate prefab house. With a wide array of floor plans and highly customizable designs, you will never go wrong with LPratt Homes.
Floor plans range from 500 to 2,300 square feet. Your home will come with vaulted ceilings, stainless steel appliances, and modern kitchens. There will be a spacious bedroom with walk-in closets. There are stylish entertainment centers, family rooms, cabinet design, and recessed lighting options. A prefab house from Pratt Homes costs between $70 and $100 per square foot.
Kithaus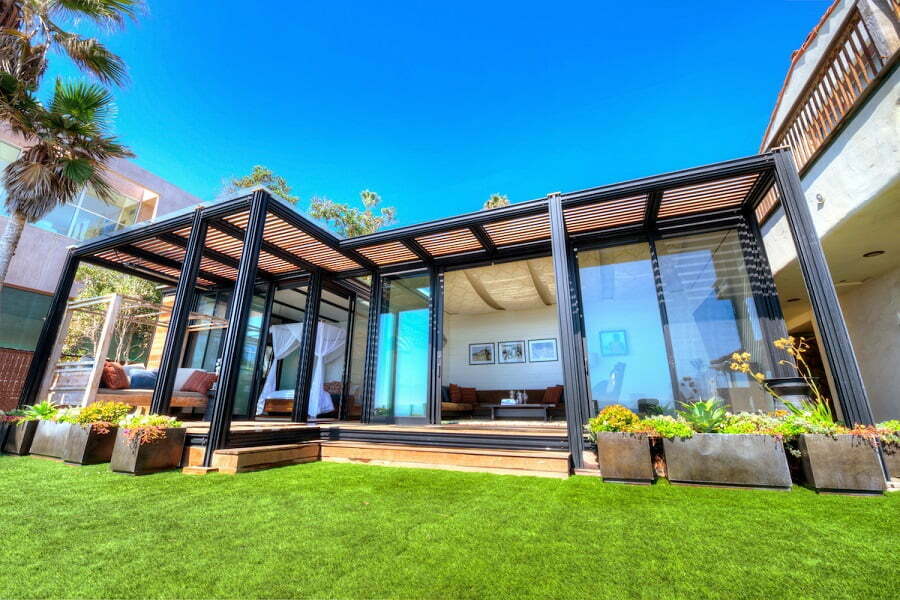 Want a tiny home with style? Imagine it can be done! Kithaus will give you a small home in scale but big on functionality and design. Prices start at $11.5K, with the most expensive option costing $142.6K.
Your home will have Structural Insulated Panels on ceilings, roofs, and floors. Other standard finishes include aluminum framing with a proprietary locking system, highest quality glazing, white shiplap horizontal siding, and corrugated roofing.
Stack House Container Homes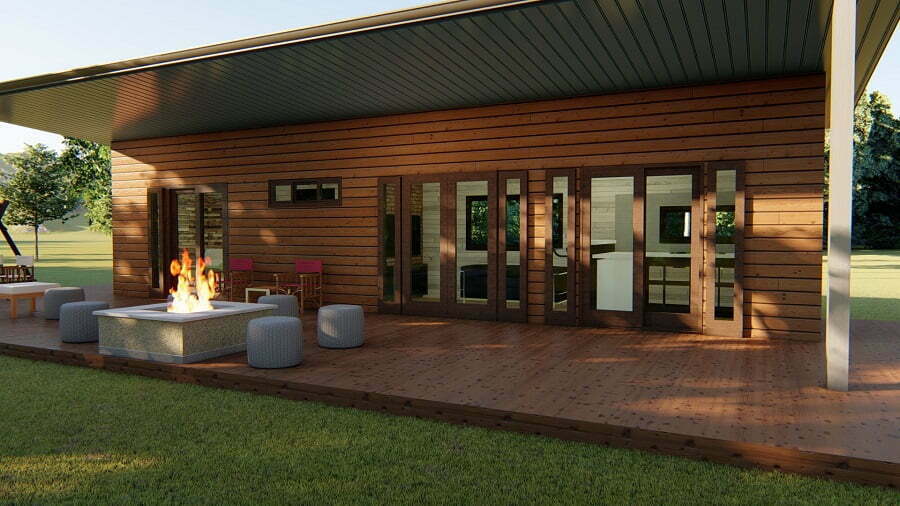 Build your dream container home with Stack House Container Homes. You are guaranteed a sleek and modern design. You will brainstorm design ideas with our team. Your prefab container home will be designed to reduce waste, save energy, and reduce greenhouse gas emissions.
State-of-the-art technology is used to ensure your house is built up to code and meets your preferences. Your container home will be built to withstand the most demanding conditions, including hail and tornadoes. It will also be rust and corrosion-resistant. The typical container home costs between $175 and $400 per square foot in the Central Texas market. 
Avrame USA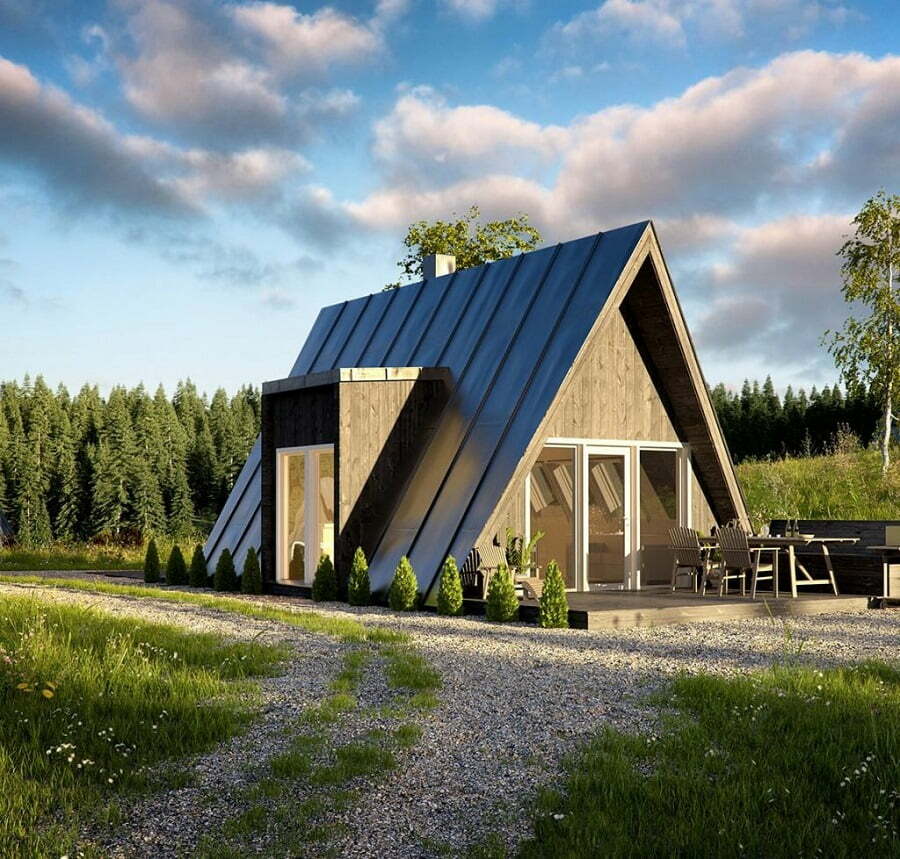 Avrame USA offers three-floor plans with character and charm: Solo, Duo, and Trio. Each floor plan can be customized to meet your tastes. The Solo floor plan is a tiny home, office, workshop, studio, or home gym. The Duo option is perfect for short-term rentals, mountain cabins, or lake homes. If you are searching for a simple home or a place to retire, choose the trio floor plan.
The Solo option is available for as little as $11,050, and it can cost as much as $40,400. For Duo, prices range from $21,700 to $72,275. Trio plan starts at $37,250 and retails for up to $154,400.
Able Nook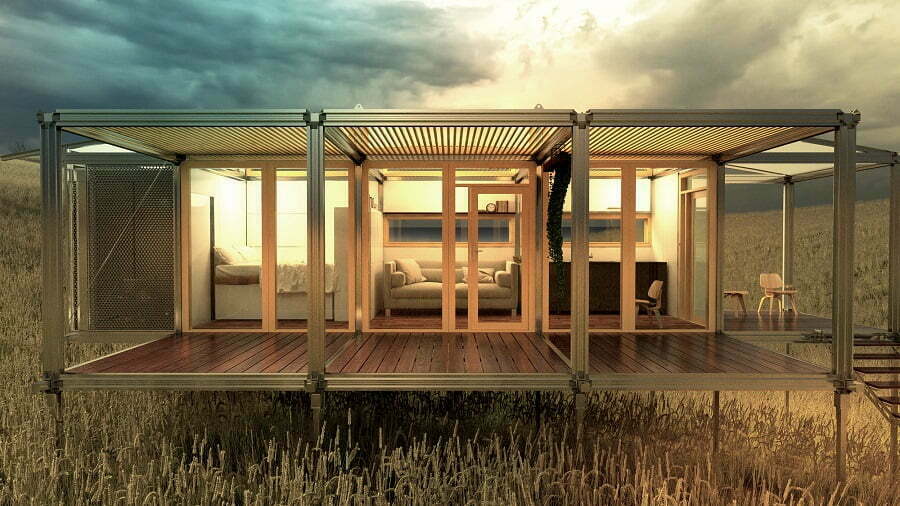 Are you looking for a bespoke prefab home? Able Nook is here for you. Able Nook is a new kind of elegant home that assembles without tools. It is infinitely expandable and resists strong winds and hurricanes. The installation job requires only two people and will be completed in less than two hours.
Able Nook's site assembled kit can be deployed on uneven terrain eliminating the costs of ground leveling and poured foundations. Your home will have structural insulated panels (SIPs) for the roof, walls, and floors. Your Able Nook home can go anywhere without the need for heavy equipment. Pricing starts at $85,000.
Meka Modular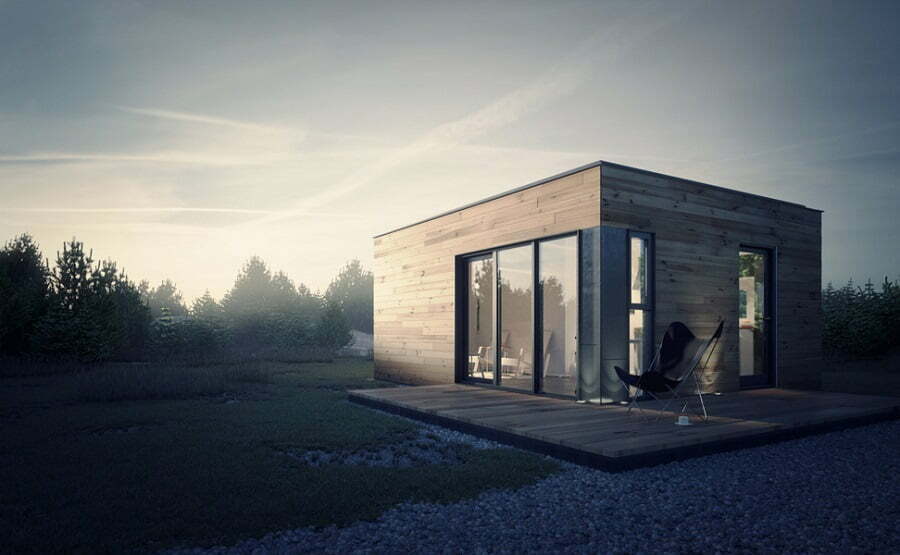 Meka Modular aims to create superior and environmentally friendly modular living. Your Meka Modular home will have a contemporary design that facilitates maximum functionality for available space. With Meka Modular, you choose from various materials and finishes to add a personal touch to your home.
Each home meets local building codes; therefore, it can be permanently installed. Each module is environmentally suitable and is made to withstand high loads, strong winds, floods, and earthquakes. Prices range from $170 to $390+ per square foot.
Cocoon Modules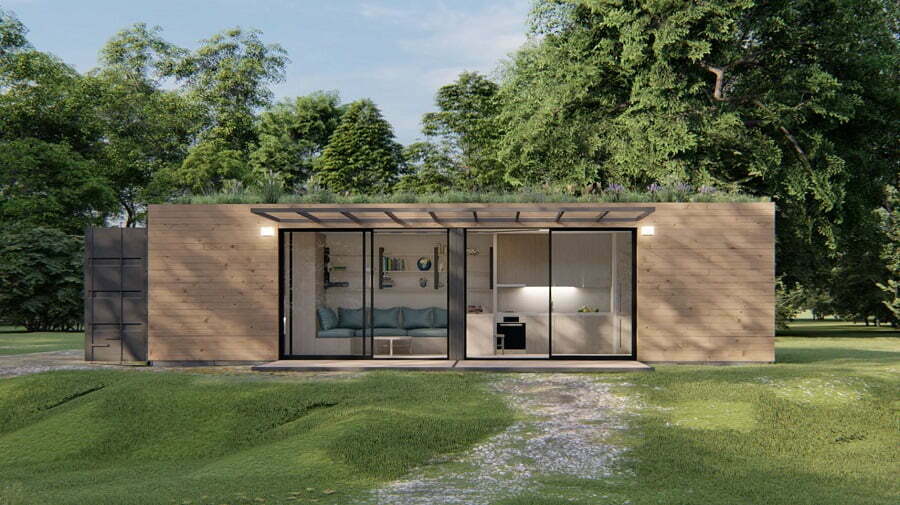 With Cocoon Modules, you can occupy small and live big. They offer a new way of living. Each prefabricated unit is a used shipping container that has been converted into a quality living space.
A cocoon module offers energy efficiency because of high-performance insulation. Excellent thermal insulation reduces energy consumption. Your prefab unit will allow for extensions, expansions, and additional stories. Because it is easily transportable, you can easily move your dwelling. Those searching for prefab homes under 100k should check out the 40ft module, which costs less than $25K.
Koto Design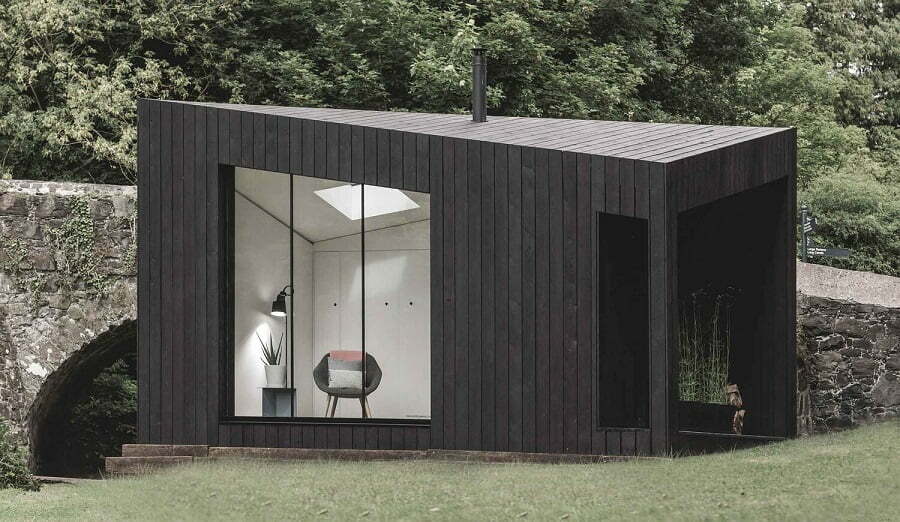 Koto Design delivers architect-designed, beautifully crafted, and energy-neutral prefab homes. Your home will be produced to the highest standards and delivered directly to your site.
Koto homes offer a taste of Nordic living. The design of your home will draw inspiration from Scandinavian culture and design. It will be designed to create perfect harmony with the local environment and aesthetic. With Koto Design, the emphasis is on simple and clean details, which offer a sense of calm.
Koto sleeping cabins are perfect for holiday rentals, a home office, and extra living accommodation. They have high ceilings, open floor spaces, large façade openings, and the highest quality finishes. Koto cabins and homes are carbon neutral. Large prefab cabins start from £65,000.
Live Modal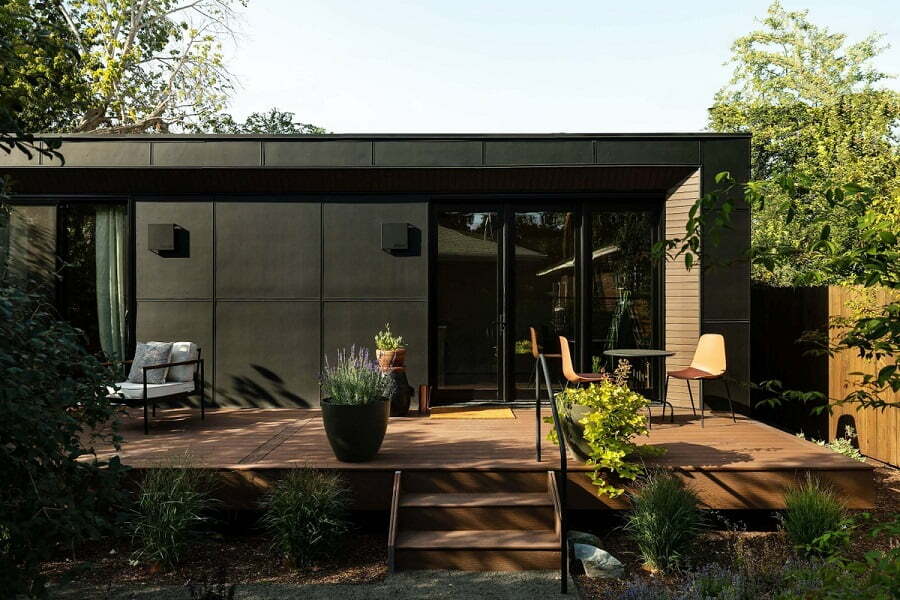 Live Modal is setting a new standard for small living. Their modal 01 has a flexible design that will provide you with the comforts and functionality you desire. It has a complete kitchen, laundry space, full bathroom, and a spacious bedroom. Pricing starts at $59,000 and includes permits, installation, site work, craning, site cleanup, internet, sewer, waterline, and much more. There are no hidden costs.
Energy-efficient appliances are included with upgrades available. Your home will have durable and sustainable quartz countertops. There is a custom built-in bed, seating, and storage.
Avava Dwellings
If a sustainable prefab home is all you want, Avava Dwellings is here for you. They have quality and sustainable homes that you can afford. Their panelized and flat-packed homes range from 270 to 750 sq. ft. Your home will be designed to be elegant, strong, efficient, and sustainable from the ground up. It will withstand harsh weather conditions such as hurricanes, tornadoes, and strong winds.
Your home will have a structural design based on patented technology. Quality windows and doors will be included. Energy-efficient plumbing, electrical, and air conditioning will be the case.
Avava's tiny house represents a completely new way of doing prefab. It is available in three designs. All units have a closet, bathroom, kitchen, and living area.
Deltec Homes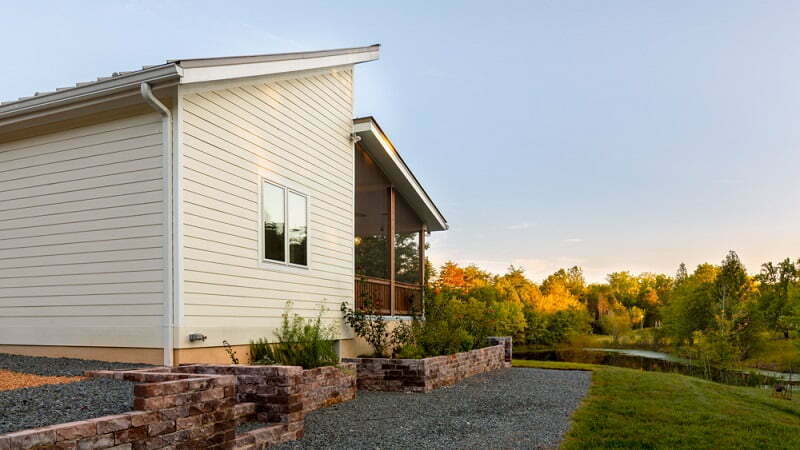 At Deltec Homes, you get more than just a house; you get a home. You get something special that you will cherish for the rest of your life. A home that you will love and makes you happy.
Deltec homes are designed for the future. Your home will seamlessly blend with the natural environment. The round design will be easy to capture panoramic views and bring the outdoors in.
With Deltec, you get a high-performance and net-zero home. At the heart of your house will be energy efficiency, durability, hurricane resistance, and a host of other features. Deltec homes usually cost between $250 and $500 per square foot for a finished house.
Related reading: