Last updated on January 27, 2023
Looking for your next best investment or a family home? Consider these prefab homes under $250k!
Prefab homes have many benefits, and affordability is their most substantial advantage. For under $250k, you can get a home up to 1,500 sqft in floor area or a smaller one but a finished turnkey home ready for the moving day.
A prefabricated home means your house is manufactured in a factory setting. It's then delivered to your location for set-up and installation. These homes are cheaper, easier, and much faster to make.
Aside from that, prefab homes are also energy efficient and built according to your local building codes, weather conditions, and more.
We've listed some of the most reputable prefab home companies with a budget-friendly home for your family. All companies can get you a house for under $250k and according to your requirements.
Our other similar digests include price brackets of prefabs under $300k, homes under $200k, under $150k, and under $100k, as well as the best prefab and modular homes overall.
Table of Contents
Impresa Modular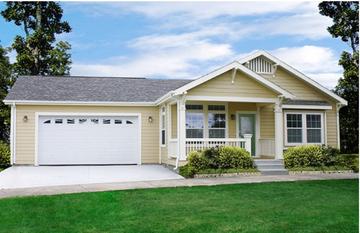 The company didn't want to stick with just traditional homes. Hence, Impresa Modular's customized modular homes to customers. They have several options and designs available, one of which is the Lantana.
This home has three bedrooms, two bathrooms, and 1,545 sqft. You can decide to turn to another space for an additional bedroom. As said, you can customize the area according to your needs and your home look.
The home looks like a traditionally-built house, but the difference is that it's more affordable and much quicker to create, set up, and install.
Champion Home Builders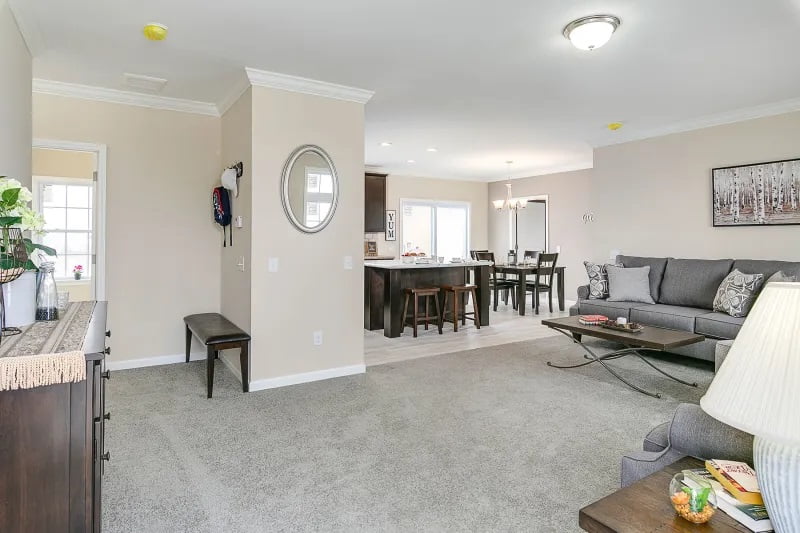 Champion Home Builders build homes to the state's building codes. The company has been a leader in North America's manufactured housing industry. Champion offers solutions to expensive housing, especially for single families, young professionals, and more.
Ashley is just one of many of its best-selling prefab homes. This home has three bedrooms, two bathrooms, and garage space. Aside from homes, the company also provides mobile homes, park models, and commercial modular buildings.
Meka Modular
Meka Modular creates environmentally sound modular homes that promote a sustainable lifestyle. The goal is to provide homes that make the perfect balance between living and workspaces.
Each of their buildings is designed to get the location's maximum potential without compromising your home's designs and needed features. Novato 1200 is a beautiful home option for you.
All homes of Meka Modular's homes are prefabricated according to your area's building codes. It starts at $249K with the bedroom and two bathrooms. You have several options for the surfaces and finishes.
Deltec Homes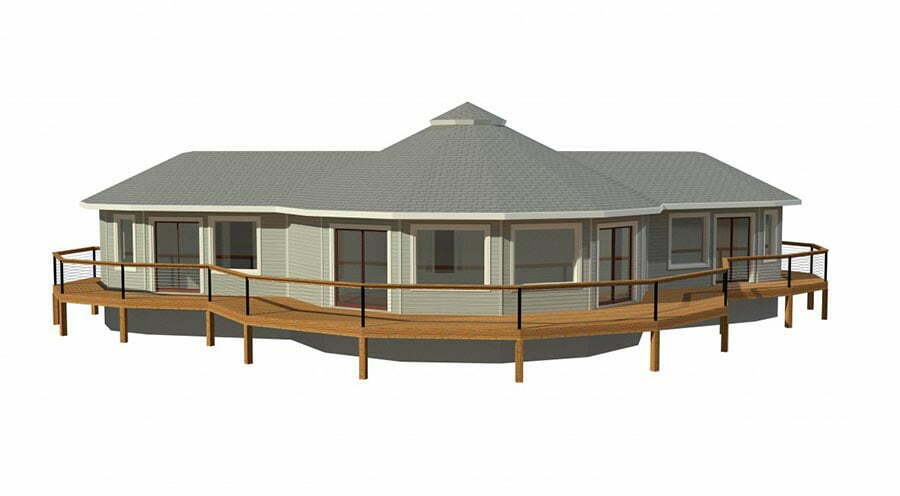 This company takes the environment seriously, with 83.8% of all its material diverted from landfill. Deltec Homes provide solutions for the housing crisis and changing social and environmental challenges.
It has a starting price of $157K-$242K and comes with 2 bedrooms. It has several floorplans, including their 1461 sqft, that's part of the 360 collection. You can add energy walls, pre-painted siding, pre-installed allure sidings, a two-foot overhang, and many more.
Next Modular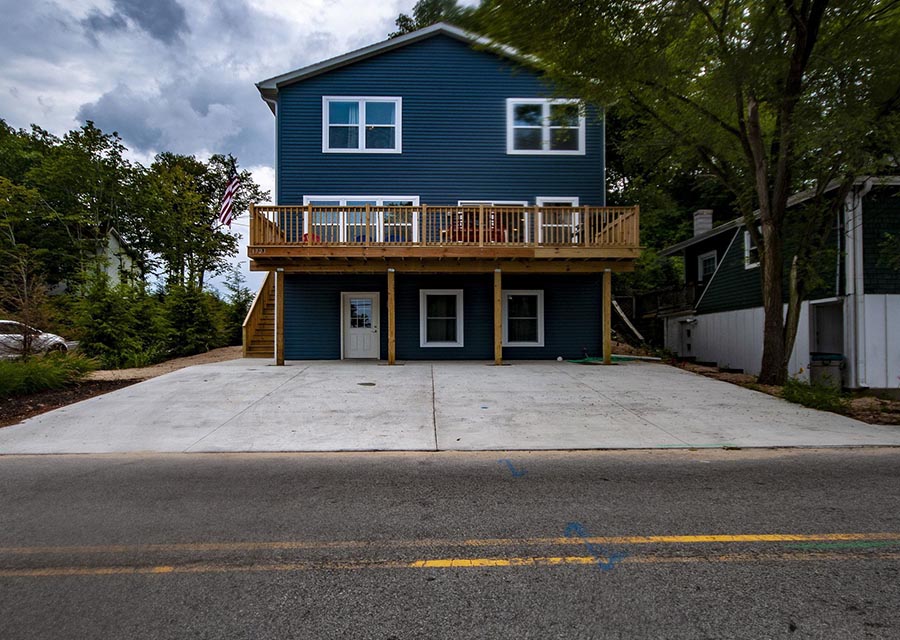 Building the home of your dreams is easier with a team of professionals. Next Modular aims to provide beautiful, affordable modular homes and excellent customer service to boot. They offer prefab homes at affordable prices and with lots of customizable options.
Their American Dream Two Story modular home has a total space of 2,240 sqft and boasts five bedrooms and three baths. The base price is $223,846. The amount increases depending on the location, desired setting, installation, and other things. The specs include the current material surcharges.
Live Modal 01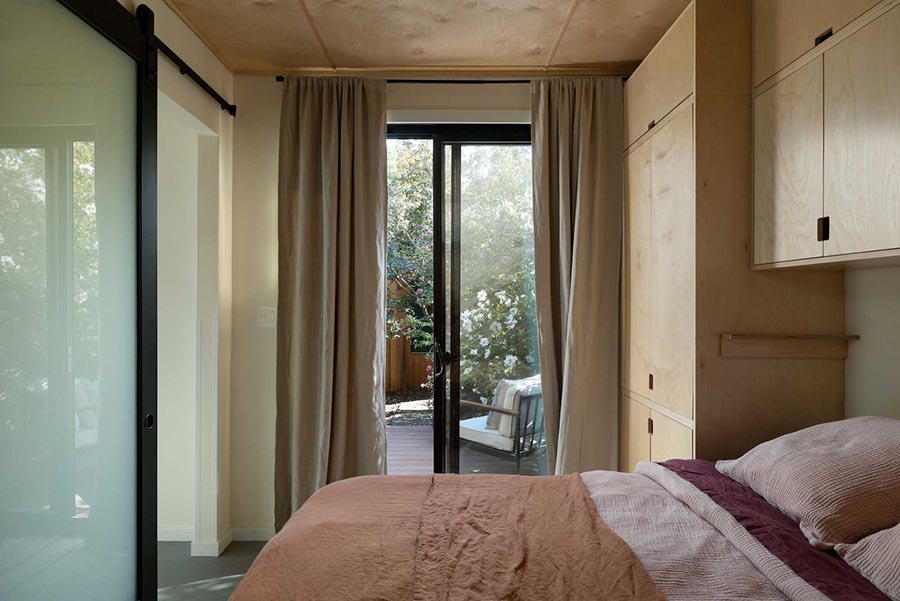 Are you looking for a one-bedroom unit that does it all? Then, this one is for you. Live Modal's construction and installation process is economically and environmentally friendly for homebuyers and investors. They utilize materials and produce homes without much carbon emissions.
Their 01 model is their prefab home for small living. It has a flexible layout to best fit your lifestyle. You can have a functional, cozy, and aesthetically-pleasing home in just a few months. Pricing for this model starts at $250k, including permits, site work, internet, craning, installation, site cleanup, and more.
Live Modal 02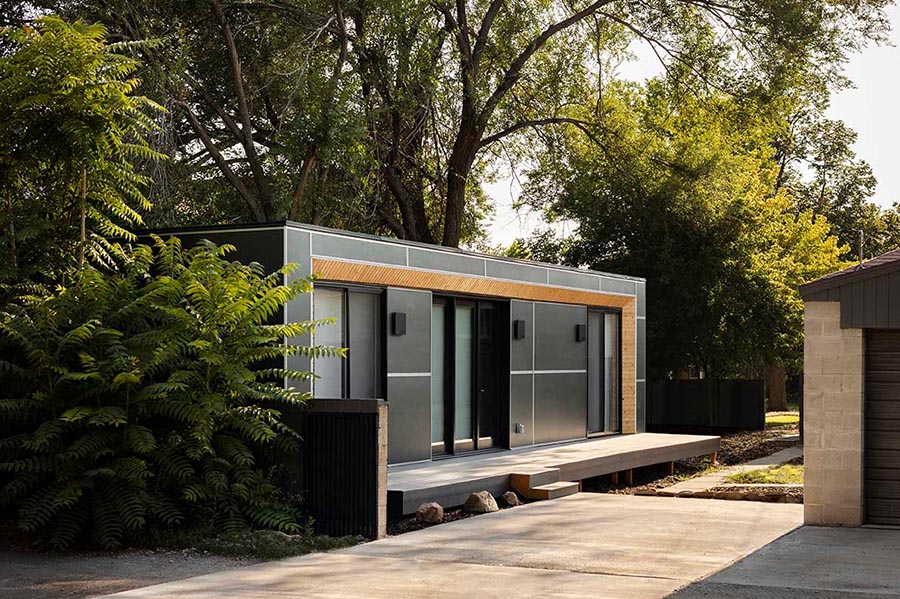 The Modal 02 is pricier. It still includes permits, site work, sewer, internet, training, installation, and cleanup. It has a total floor area of 567 sqft with three exterior patio lights, a full-size bathroom, soft-close kitchen cabinetry, built-in furniture upgrades, etc.
Bamboo Living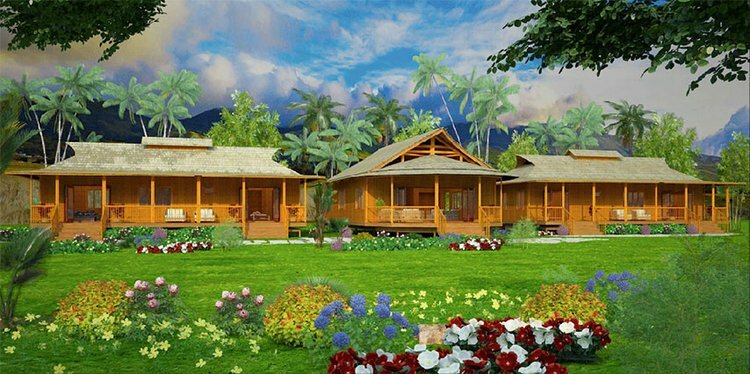 Bamboo Living stays true to its name, the bamboo prefab homes that are architecturally designed and crafted for durability and ultimate beauty. They create modern bamboo modular homes that are flexible, customizable, and affordable. It means you're free to modify the existing plans depending on your needs and style.
The Pacific Villa, a customer's favorite, is one of their best homes. It has a total size of 3,040 sqft interior and 813 sqft porch, five bedrooms, and three bathrooms. The price starts at $240,885 for the hybrid bamboo home package.
It's an estate home with three separate structures, a perfect home choice for big families. It has a shared open living room and kitchen.
Connect Homes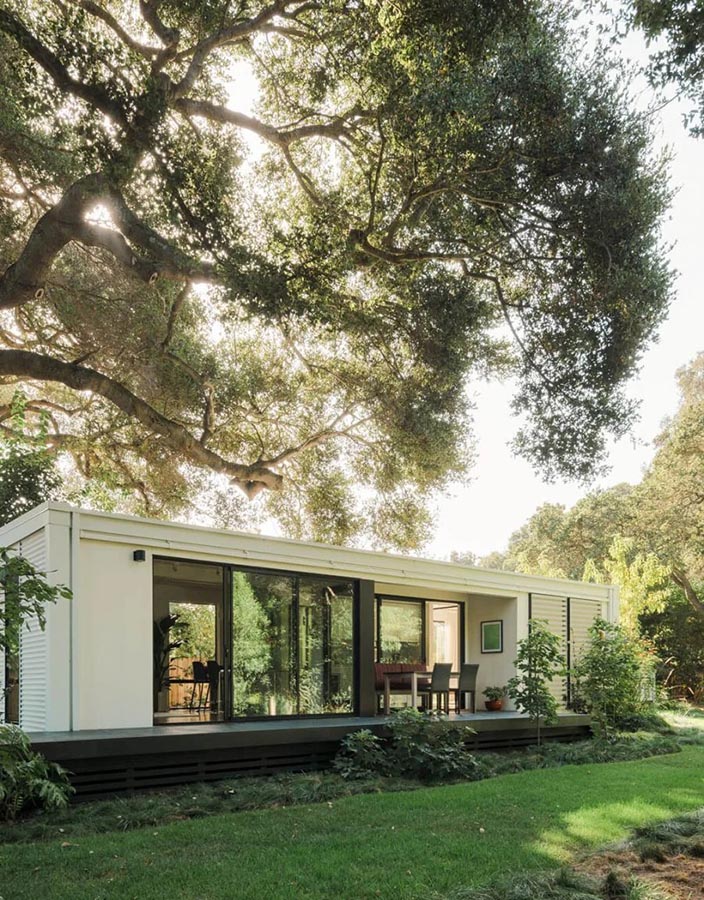 Connect Homes boasts a total of fifteen models. You have several options to choose from for your model home at an affordable price. Their prefab homes are built in San Bernardino and delivered to your location for set-up and installation.
Connect 2 model is one of the best accessory dwelling units designed to maximize space and provide comfort. It has a total floor area of 640 sqft with one bedroom and one bathroom. It has a steel frame for the glass windows giving you ample natural light and unending perspective from the interior to the exterior parts of your backyard.
Unity Homes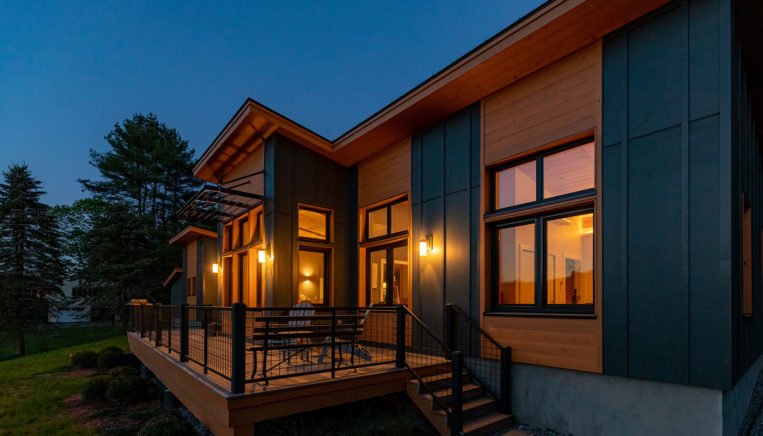 Build your dream home with Unity Homes. It's a company with an innovative approach in its prefabrication process. The Zum Streamlined E7 has a shell estimate of $246K and a finished estimate of $617K. It has a total floor area of 1,540 sqft with 2 bedrooms and 2 bathrooms.
Unity Homes has more models in its catalog, from one-story homes to cottages and two-story homes. Their team's experience and extensive library of designs of predesigned elements for every part of the home make the building process much faster.
Purcell: Timber Frame Homes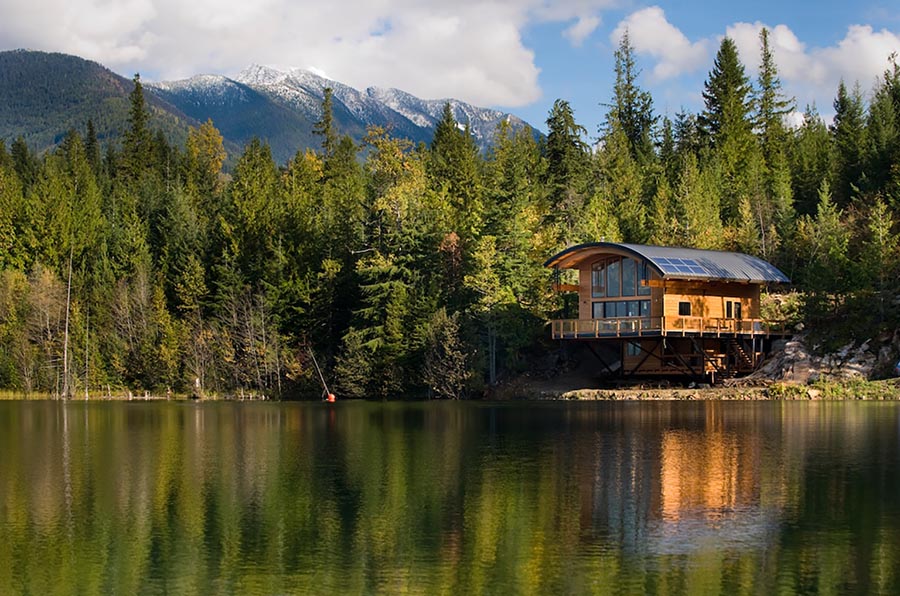 Purcell offers prefab homes as both a shelter and an inspiration for homeowners. Over the years, they have built a connection with the environment and all the people in the community. The company is based in the mountains of Nelson, BC.
Their homes are available for those in BC, Alberta, Canada, Montana, Washington, Oregon, California, Hawaii, and other states. The Curve Studio has a total space of 700 sq. ft. It is a one-bedroom unit with one full bathroom, a carport, and a balcony. It boasts a beautiful area with an organic curved roof for that open studio look.
Honomobo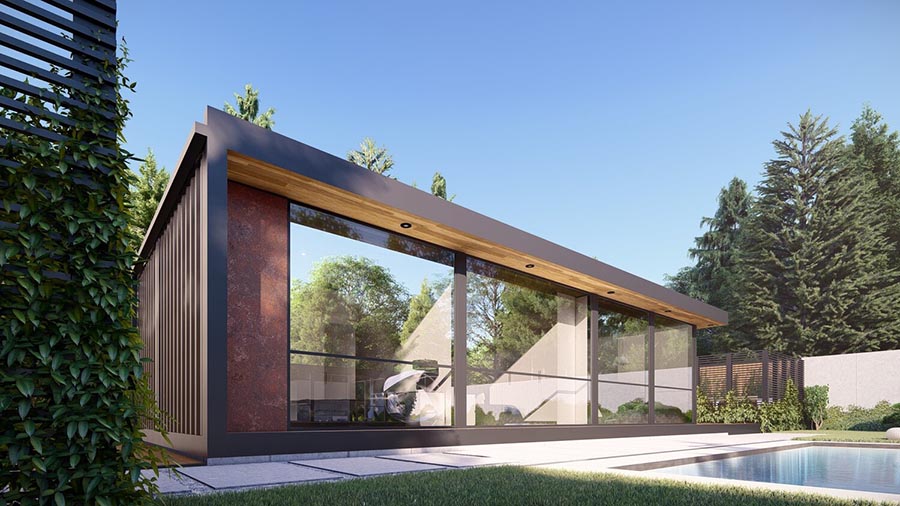 Honomobo designs modern modular homes. They use real cedar for the ceilings and a steel accent panel for the windows to let natural light in. They have several designs, including their H series. It's a shipping container turned into the modular home of your dreams.
The Honomobo HO2 has a total floor area of 640 sqft with two bedrooms and one bathroom at a base price of $210,150. The full bathroom, an in-suite laundry, and spacious kitchen show how much the space is maximized without compromising the home's design.
This is a perfect choice if you want a single-family unit, a guest house, a cabin, a short-term rental, or an ADU.
Mustard Seed Sprout Tiny Home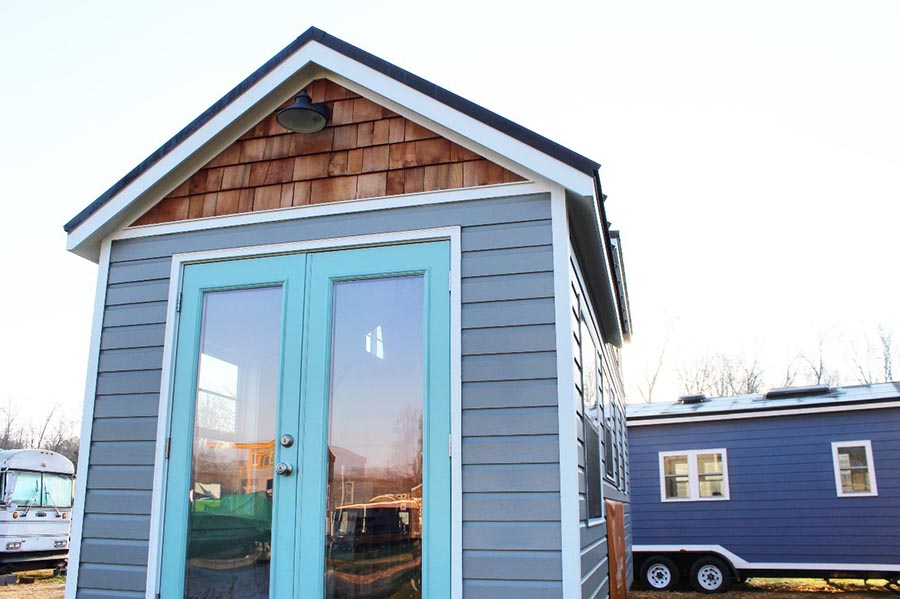 Mustard Seed Tiny Homes is a tiny house builder based in Atlanta, GA. Their tiny homes are high-end but affordable. They don't sacrifice materials or designs. The goal is to provide the dream homes for families looking to buy their tiny houses.
The Sprout design is expected to last a lifetime. It has the features of traditional homes, such as lumber framing, plywood sheathing, metal roofing, siding, and more. It can be customized according to your needs.
The base price starts at $74K. However, the turnover price varies depending on additional features, delivery, etc.
Mustard Seed Sycamore Tiny Home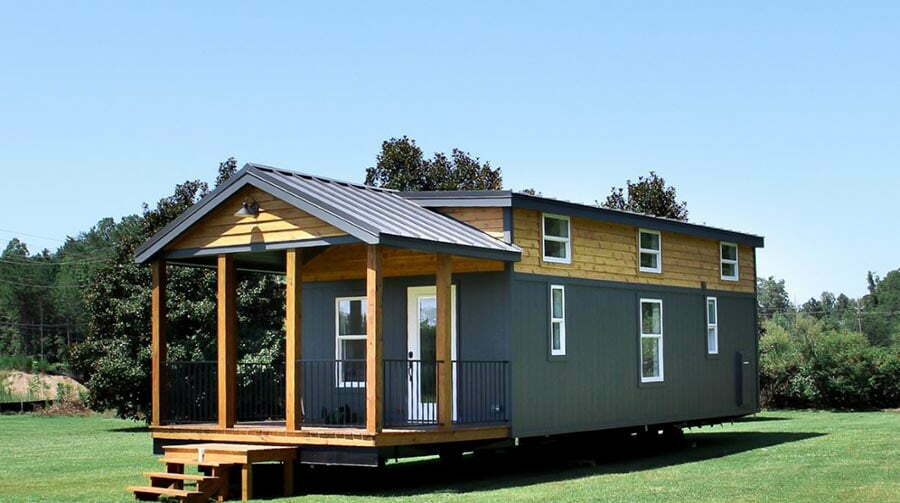 Another gem of the Mustard Seed Tiny Homes is their Sycamore. This is a large, beautiful, and upscale model compared to the Park Model designs. It has a full kitchen, a living room with a fireplace, and a media wall. It has 1 1/2 baths and two bedrooms.
The base price is only $155K. The best thing is that the company also offers financing for this model and other larger homes of Mustard Seed.
Avrame USA
Avrame simplifies homes with their classic and life-lasting prefab homes. It also allows for more customizable and affordable homes. They have flexible building system kits to make the process more efficient.
The Trio model is simple yet gives off the classic cabin vibe. The homes in these series all use an equal lateral triangular, custom-fabricated truss system. It's a trendy choice among homebuyers.
The starting price is $40,250 (structural only) for a 700 sqft home. It has two to three beds and one bath. This price can go up to $96,050 if your include the structural, shell, exterior, and interior.
Plant Prefab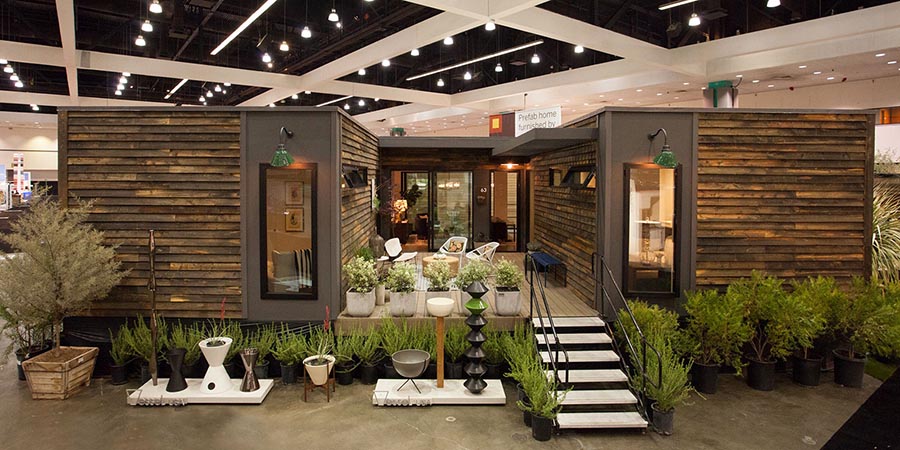 The company offers any prefabricated housing, builds the houses in an off-site factory, and delivers the modular home for setting up and installation without the hassle and hidden fees.
The LivingHome 6 is a show home with three modular units assembled inside the Los Angeles Convention Center. It has a total area of 1288 sqft with 3 bedrooms and two baths. The upgrades include a Nest thermostat, a Western Window Systems window system, Armstrong cabinets, nonporous, recycled quartz counters, and more.
Abodu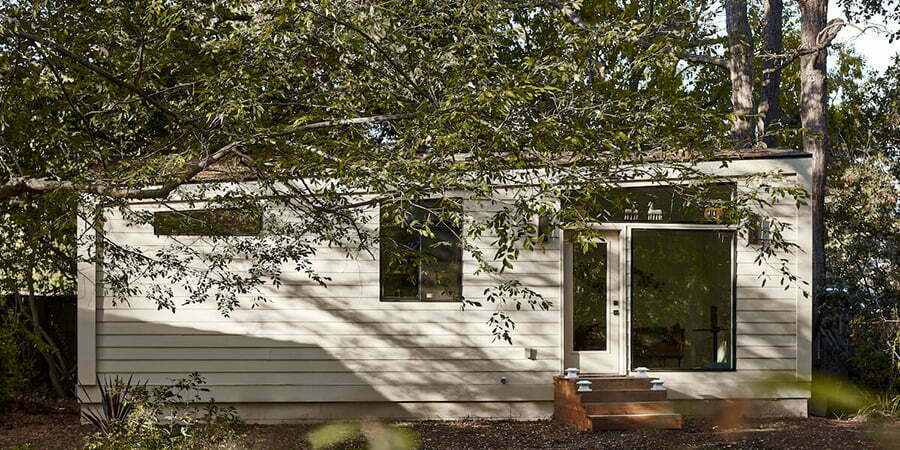 Abodu is the company of choice if you're going for the modern housing that fits right in your own backyard. The company is all about options, giving the buyers the freedom to do whatever they want for their homes. It's customization at its best.
The Abodu One is perfect for starting families, recent graduates, young professionals, guests, visiting families, and friends, or just an extra space for your home office. It has an area of 500 sqft, one spacious bedroom, one bathroom, a galley kitchen, and a living/dining room. The total price starts at $292,800.
Method Homes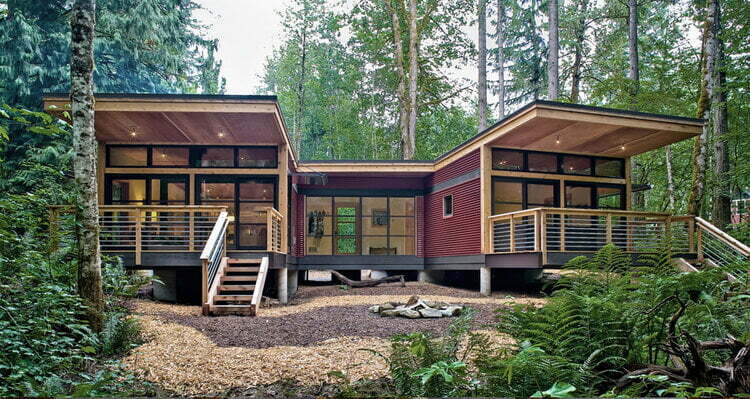 Methos Homes offer precision-engineered prefab homes and commercial spaces. The company was established in 2007 and has since provided high-quality structures that are efficiently built and within peoples' budgets.
Their M Series is one of the most popular options. It has seven varieties: Model M, M Loft, M+, 2M, 2M Shift, M2, and 2M Loft.
Prices start at $300K for Model M with 655 sqft, one bedroom, and one bath. The 2M Loft starts at $426K with a 1,740 sqft, two bedrooms, a loft, and two baths.
BluHomes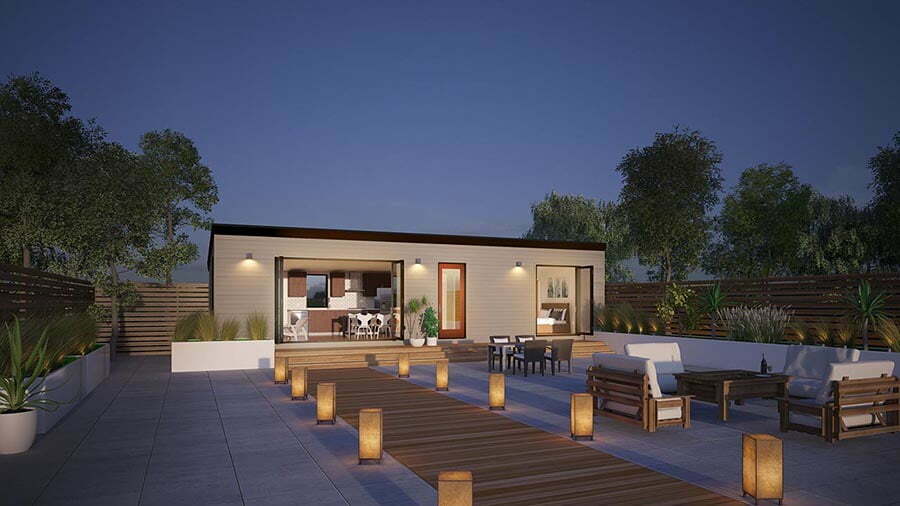 Blu Homes have the home for any lifestyle you have. Their prefab homes are available in 31 states, but the houses are built in their factory based in California.
All home prices include the following: floor plan, product design services, standard materials, delivery and setting on foundation, and more.
The Cabana 600 is just one of the many options you have. The standard cost is $250K with a total area of 605 sqft, one bath, and one bedroom. It's a modern, elegant, and flexible home that's best as an ADU, a home for small families, and more. That aside, it can also be a good rental if you want that extra income.
Barn Pros Nationwide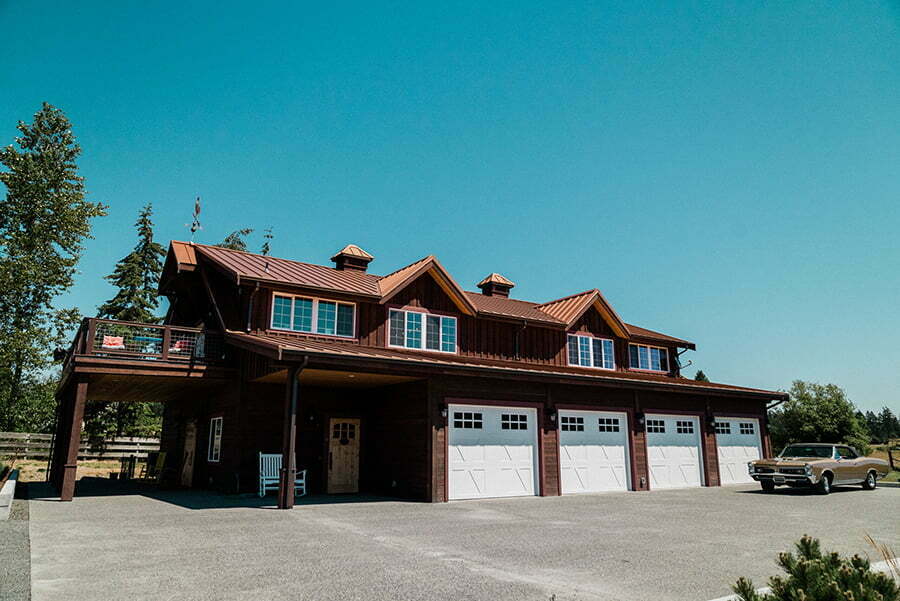 As the name suggests, the Barn Pros is your top choice if you want that barn building system used for creating your dream home. The company has the perfect structure for barn homes and apartments. There is no compromise here, not the design, the structure, and the durability of your home.
The Denali Barn Apartment has a starting price of $263,995. You have several options for sizes from 36 ft, 48 ft, 60 ft, and 72 ft. This home can be used in so many ways. It's a home that functions as an office, a home for visiting family and friends, a man cave, or even a permanent residence.
Related reading: