Last updated on October 12, 2022
Are you looking for an affordable but still fairly large option for a home? Here are prefab homes under $200k.
For under $200k, you can get a decent size prefab home, but it won't be a turnkey solution (it only includes construction, but you will have to pay extra for foundations, site preparation, delivery, installation, interior, etc.)
Or you can get a smaller building (something in the 500 sq. ft. to 1000 sq. ft. range), and it will be done for you.
So, a prefab home that costs $200k or less isn't huge. However, it has the essential parts of a primary home (though it won't be a luxury option.)
It's a decent size for small families, young professionals, and seniors who want to downsize.
Here's our digest for this range of prefabs. Our other similar lists include prefabs under $300k, prefab homes under $250k, homes under $150k, and prefabs under $100k.
Table of Contents
Meka Navajo 960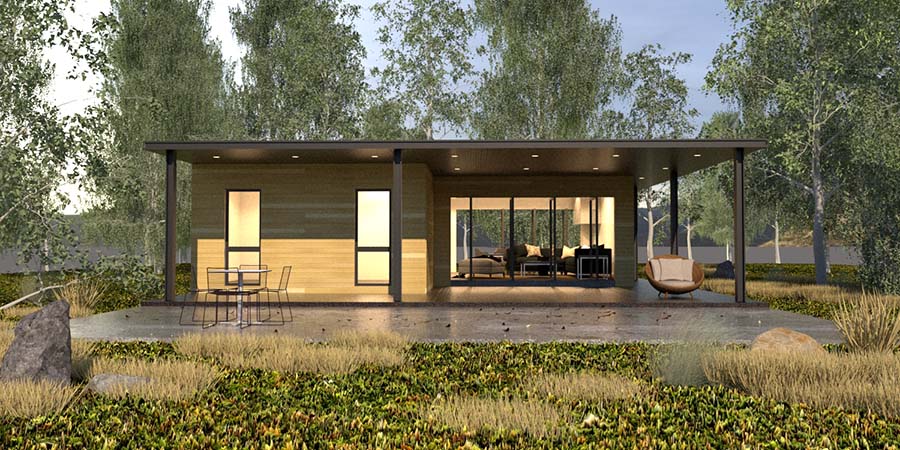 Meka manufactures the Navajo 960, a 2-bed and 2-bath prefab home that costs $195k. The Navajo 960 has a footprint of 32ft by 40ft and a height of 2.9 meters. The base price excludes appliances, roofs, foundations, and assembly.
Deltec Homes 1,357 SF Modular Home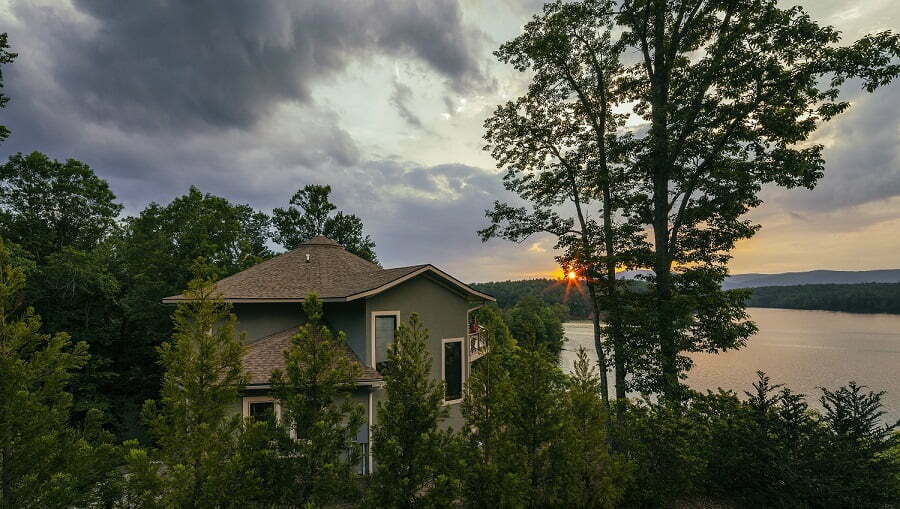 Deltec Homes manufactures a 2-bedroom, 1,357 sqft prefab home that starts from $148k. However, the cost can rise to as much as $500,000 for the turnkey option. This energy-efficient home can save you as much as $999 annually from reduced energy use.
The unit has a type weather barrier, wall system, self-supporting roof structure, and WebTech flooring system. In addition, the Ashville, NC, prefab home manufacturer offers several floor plans.
Danbury Ranch Modular Home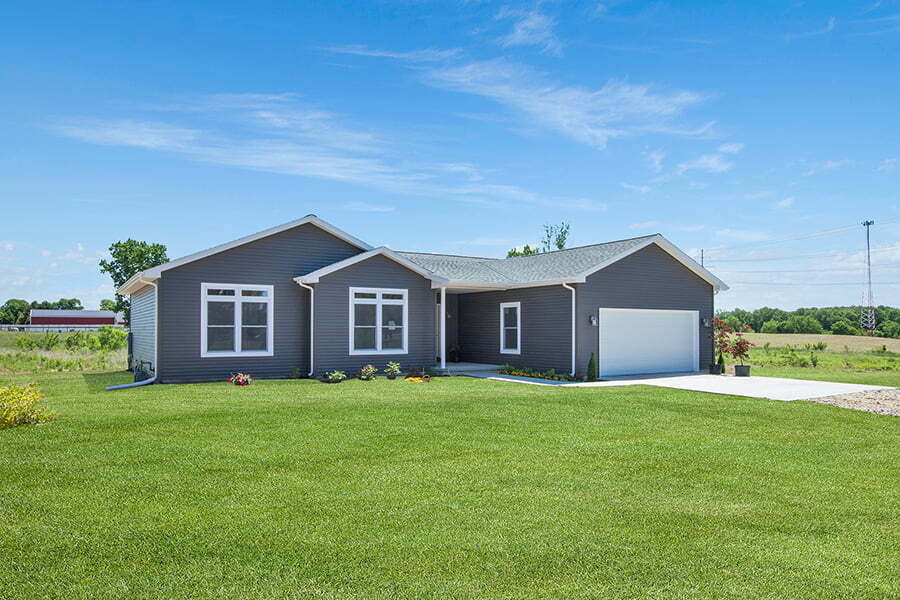 Manufactured by Next Modular Homes, the Danbury Ranch Modular home design has three bedrooms, three bathrooms, and a total of 1,652 sqft. The home costs $186k. Please note that the price does not include delivery and installation of the house.
Westwood Ranch Modular Home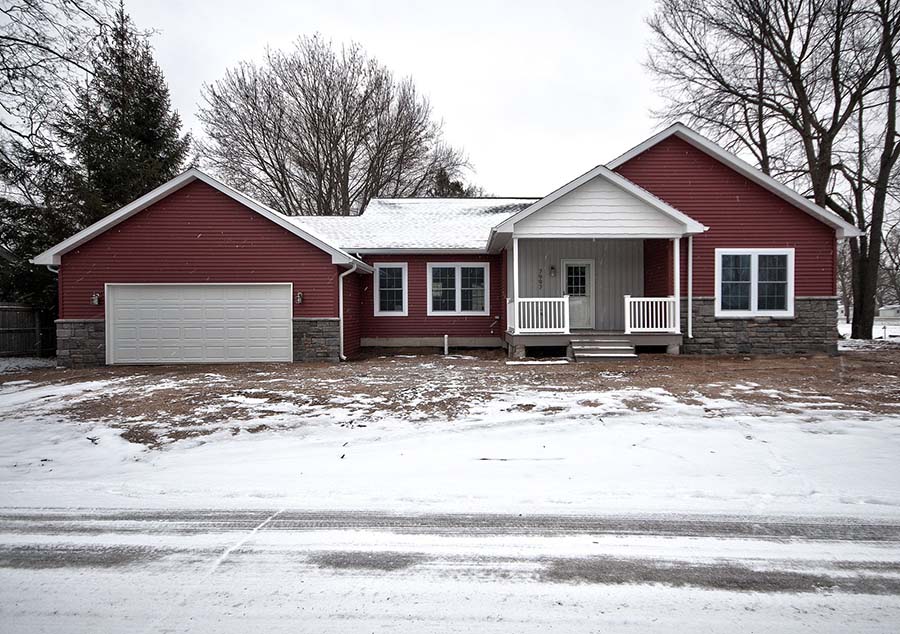 Next Modular manufactures another prefab home model known as the Westwood Ranch Modular home. This is a 1,652 sqft prefab home with three bedrooms and two bathrooms. The unit costs $190k and is built to standard specifications.
If you wish to obtain turnkey prices, be sure to get in touch with Next Modular. This is important because the price quoted for this model doesn't include delivery and installation.
Washington Two Story Modular Home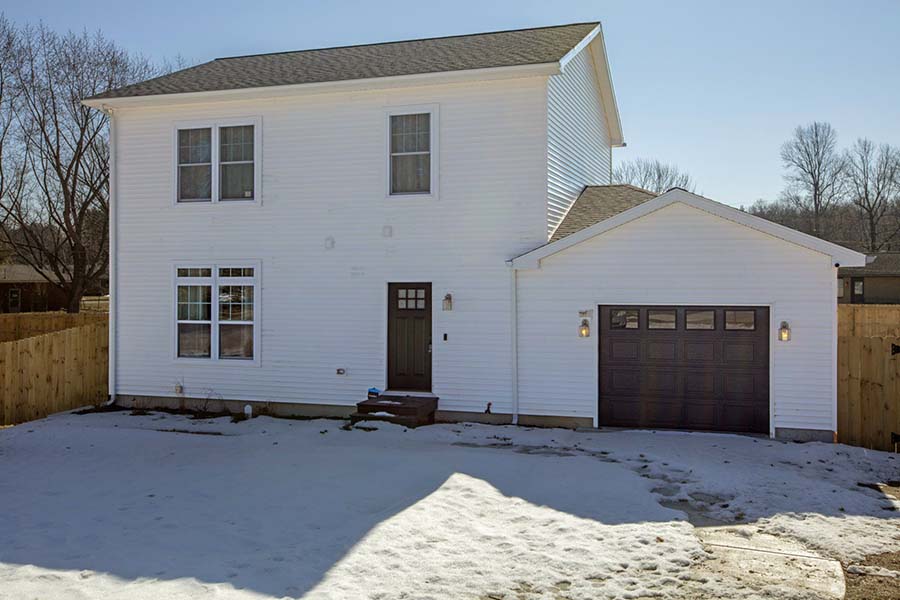 It is another prefab home model from Next Modular with a price tag of $179k. This is a home-only price and does not include delivery and installation. The floor plan comes with three bedrooms and two bathrooms.
The approximate floor size is 28 ft by 30 ft, but this is a two-story prefab home. Be sure to contact Next Modular for turnkey pricing.
Evergreen Ranch Modular Home
For $186k, you can buy the Evergreen Ranch modular home, built to standard specifications. Delivery and installation costs are not included in the price quoted above. The Evergreen Ranch modular home offers 1,680 sqft of floor space with three bedrooms and two bathrooms.
Bamboo Living Villa 2018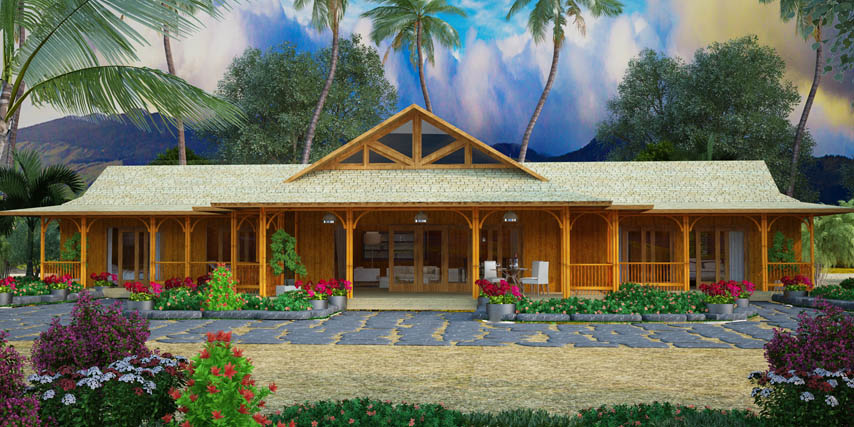 This is a 3-bedroomed estate house with three and a half baths and comes with an 870 sqft porch. Manufactured by Bamboo Living, Villa 2018 consists of 3 wings with a total 2,018 sqft interior. The hybrid bamboo home package costs $185k.
Bamboo Living Polynesian 1690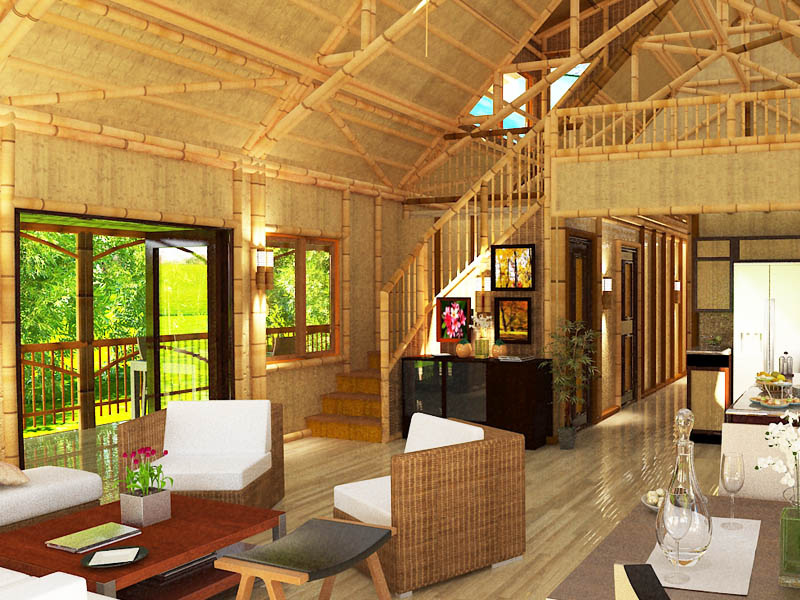 Manufactured by Bamboo Living, this prefab home has three bedrooms, two baths, and a loft large enough to make a 4th bedroom. Both the signature and hybrid bamboo packages cost less than $200k.
The hybrid package costs $159k, while the signature bamboo package goes for $198k. The prefab home has a total of 1,619 sqft of interior space and a 784 sqft porch.
Zip Kit Homes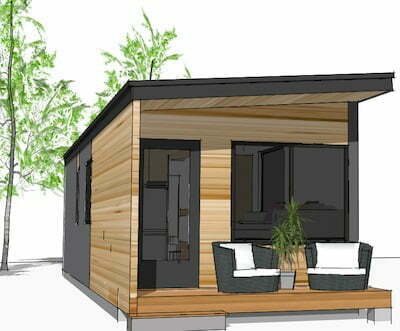 The Cedar City, UT, prefab home manufacturer makes the Zip Pod XL 470, a 470 sqft unit that costs $119k. This is a turnkey modular cabin, so it's ready for use on delivery. Please note that shipping costs differ from one customer to another based on location.
For an accurate delivery cost estimate, provide the company with your location details. Also, place your order early, as it may take a couple of weeks to manufacture and deliver the home.
FabCab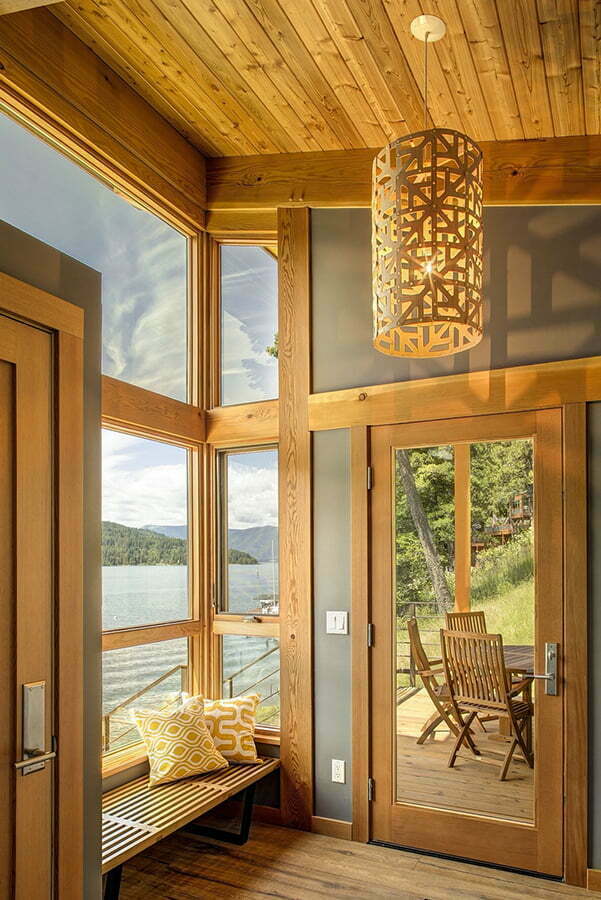 The company designs and manufactures the TimberCab series that feature Doughlas fir timber framing. These homes are made of quality timber with glass windows and doors. The interior finishes include premium flooring, lighting, countertops, and cabinetry.
TimberCab floor plans include the 2-bed 2-bath, 2-bed 1-bath, and 1-bed 1-bath options. Be sure to contact FabCab for pricing, but prices are under $200k.
Alchemy Architects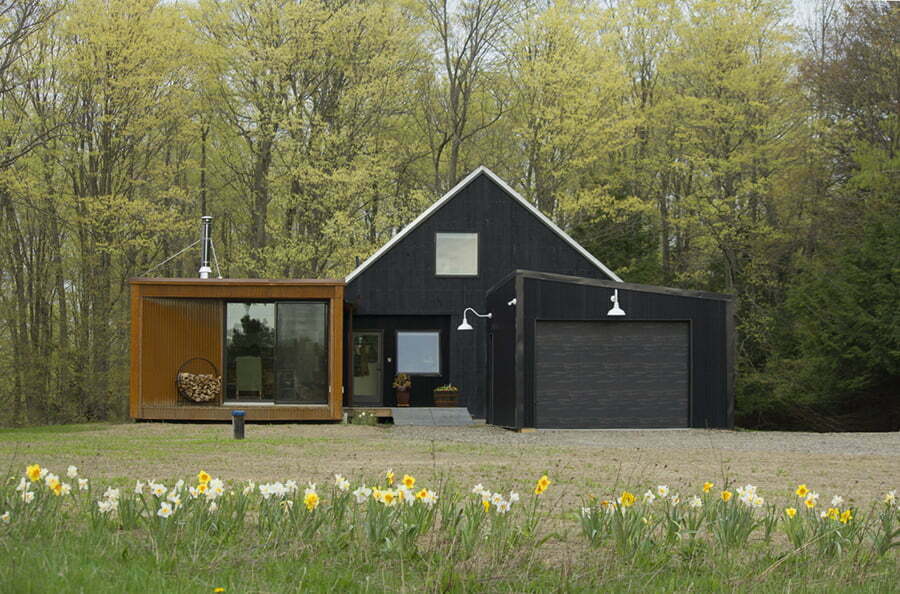 Alchemy homes are known for their futuristic architectural designs. The Weebarnhouse comprises three components; the Weehouse box, barn house, and a garage shed. The unit uses in-floor hydronic heating.
Kaiser Works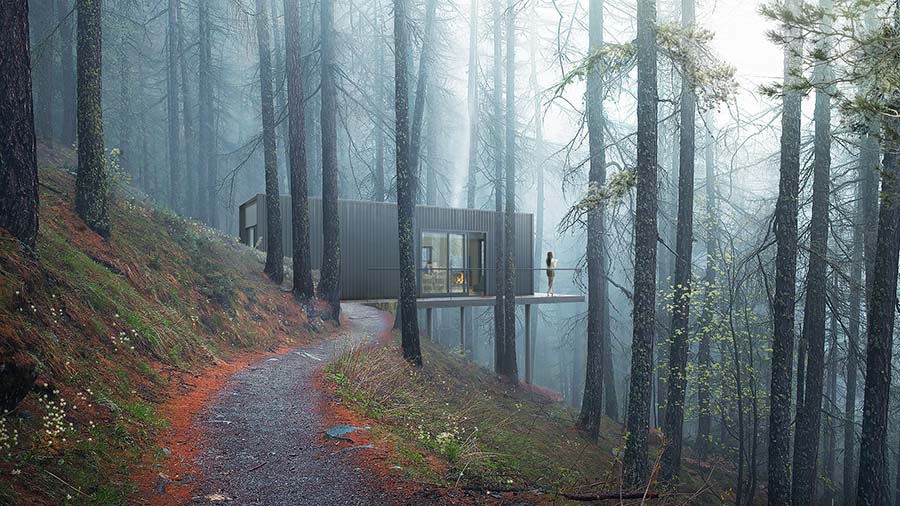 Kaiser Works manufactures the KBOX, a turnkey box home ready for occupation. After ordering the KBOX, you can expect delivery within just a few days. The KBOX is a 360 sqft box home with a single bedroom and a bathroom.
It is a box house with 480 sqft of interior space and the models cost between $142k and $198k.
WheelHaus Lookout Model Home
Based in Salt Lake City, UT, WheelHaus manufactures the Lookout model, among other units. The unit has large windows and doors, which bring the outdoors into the house. The Lookout model has 400 sqft of living space, can accommodate four people comfortably, and costs $164k.
WheelHaus Wedge Caboose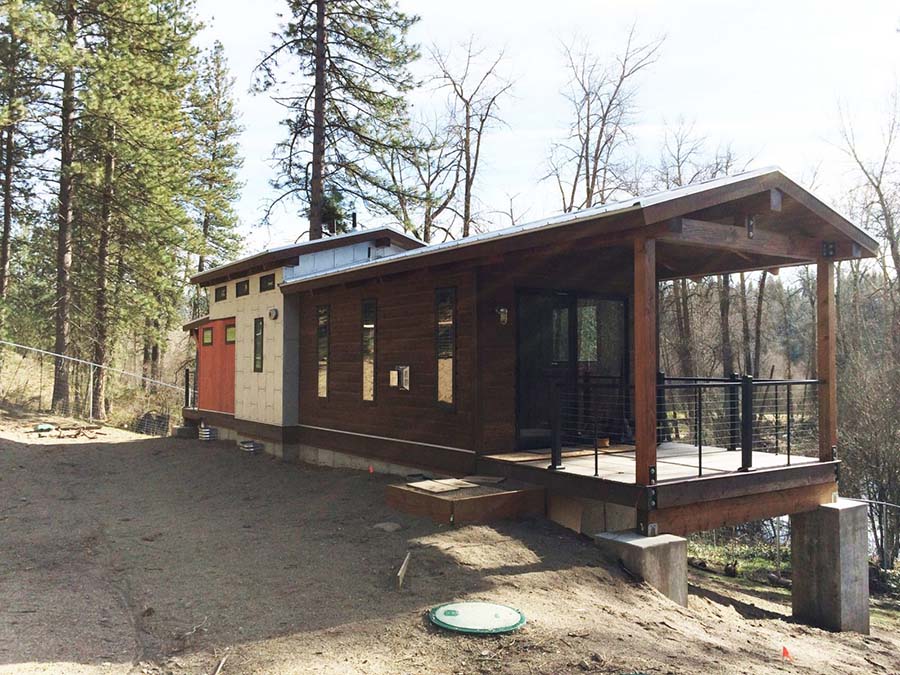 This is one of the flagship models from WheelHaus, which has a total of 400 sqft and costs $174k. Please note that this is the base price, so you'll have to spend more on appliances, doors, windows, and extras.
SonderPods SP540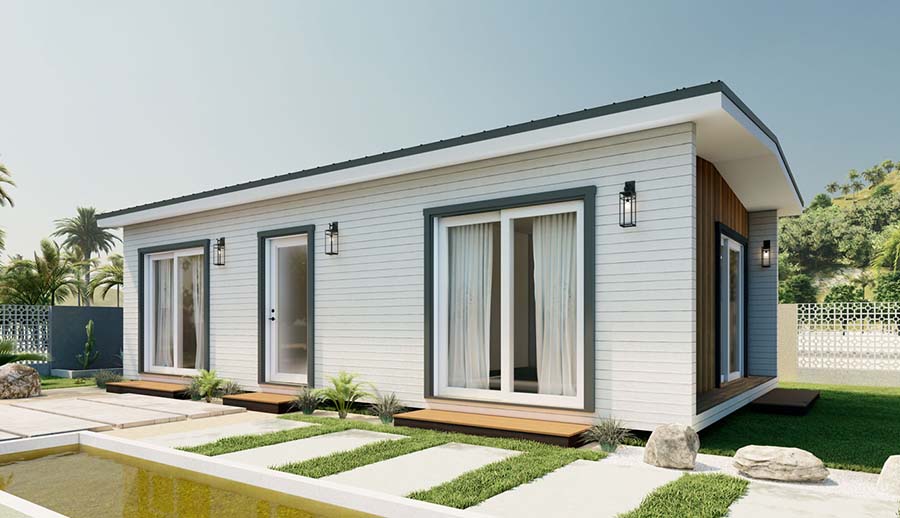 Manufactured by Sonderpods, the SP540 is a 1-bedroom, 1-bathroom house with a full-size kitchen. The unit is for everyone, including newlyweds, the elderly, adult children, and young professionals. The base price of the SP540 is $149k, but installation can add to the final price.
SonderPods SP750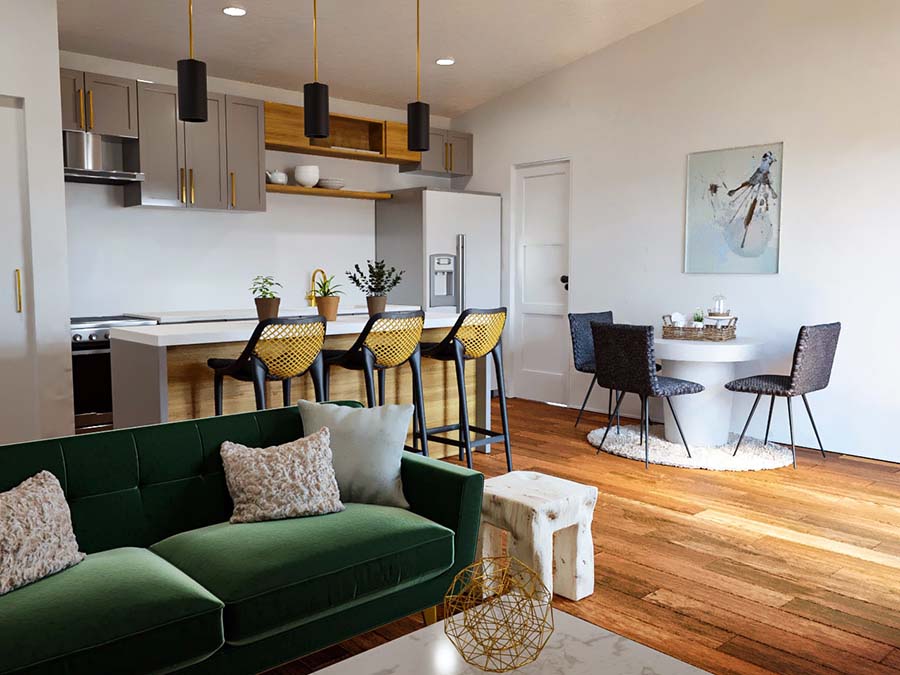 Another fantastic product from Sonderpods is the SP750 prefab home. This is a larger unit with two bedrooms and one bathroom. In addition, the SP750 has a full-size kitchen complete with laundry extensions.
Measuring 741 sqft, the SP750 costs $177k, but this is just the base price as the installation cost is excluded. Contact Sonderpods for a more accurate estimate.
Plant Prefab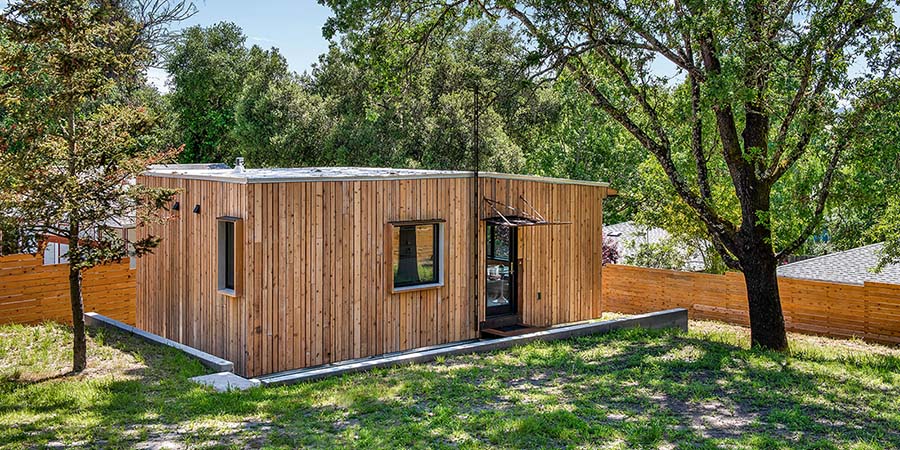 Lighthouse Livinghome ADU from Plant Prefab is a 423 sqft unit with one bedroom and one bathroom. The ADU has been designed by Alchemy Architects and costs less than $200k. The unit is shipped fully assembled and only requires connection to utilities on site.
Method Homes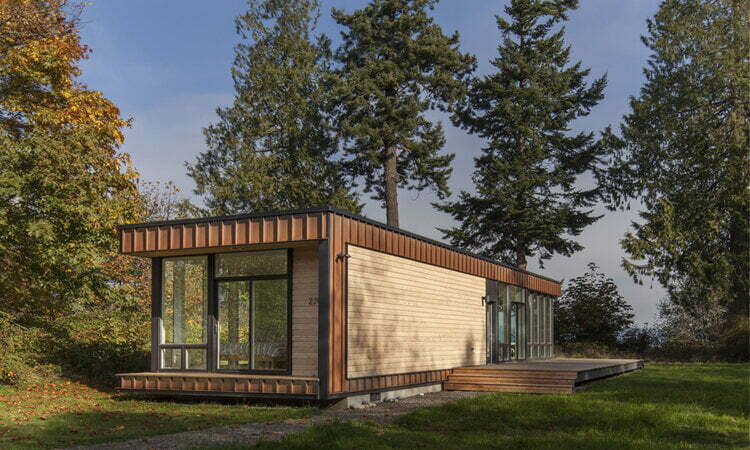 The company manufactures Elemental 1, an 825 sqft prefab home designed by Chris Pardo Design. The unit features clear cedar siding, FSC bamboo flooring, and custom maple cabinetry. The housing unit costs less than $200k and can be delivered in a couple of weeks.
New Frontier Design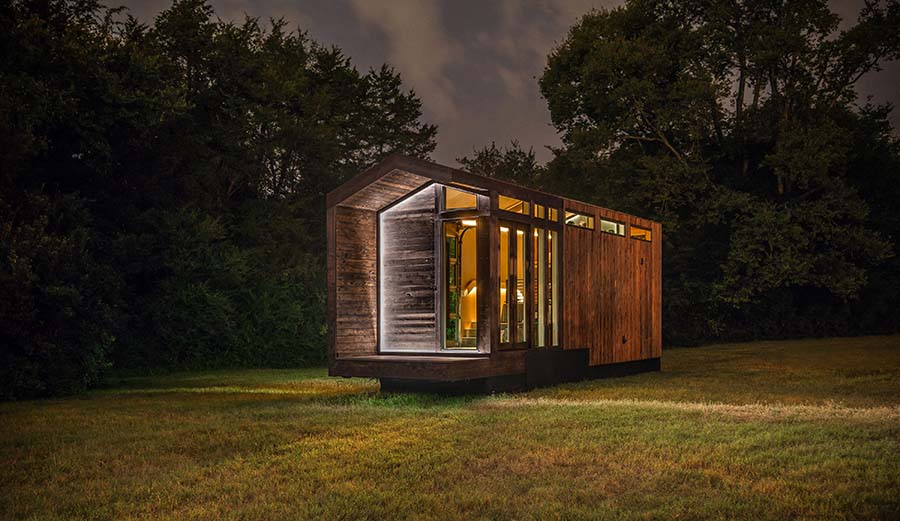 The company manufactures several prefab home models that cost less than $200k. The Orchid tiny house is a good example, which comes with LED valance lighting, a king loft, and a ground-floor bed. In addition, the modular home is made with premium materials.
Aside from the Orchid tiny home, New Frontier Design also manufactures the Alpha, Cornella, Luna, and Escher models. Most of these models cost less than $200k.
Ideabox LLC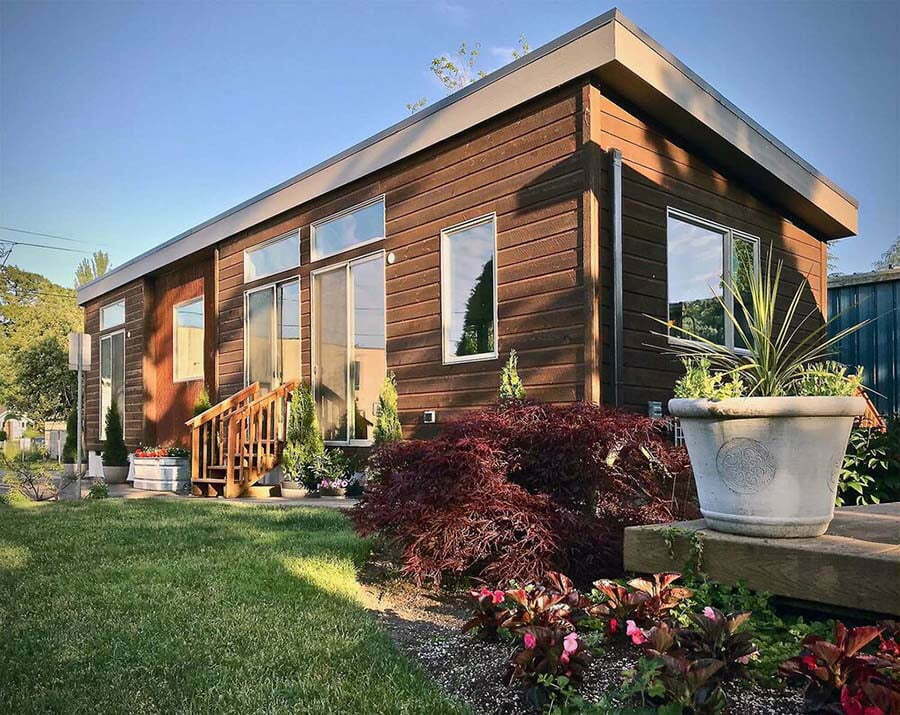 Ideabox manufactures the Haven tiny house, a 781 sqft, one bath, and one bed tiny house. Each wall has a window, while the doors are made of glass. This allows natural light to enter the house and illuminate the entire space efficiently.
Related reading: