Last updated on October 29, 2022
You can get a fully finished prefab home for under $300k. Or you can get a larger prefab shell at this price point. This is our digest for the price range.
With a lesser budget, you can get a manufactured house over 1,000 sq. ft. or even 2,000 sq. ft and more. It's a more affordable option and more environment-friendly one as well.
If you're going for a smaller home, you'll be happy to know that you can get a finished turnkey home delivered to your land for under $300k.
If you are on the hunt for your family's dream home or even a new investment, then these prefab homes are worth the check.
Here's our digest of manufacturers and their modular and prefab homes that are less than $300k. Our other lists include prefabs under $250k, and homes under $200k.
Table of Contents
FabCab TimberCab
FabCab is a design firm specializing in sustainable, modern SIP homes for families. Their modular homes are airy and light-filled spaces. The company takes natural light and maximizes it for your use.
One of their models is the TimberCab which has Douglas fir timber frames and natural wood giving you that modern and fresh timber frame home. The style has window walls that open your view to your beautiful surrounding. There are five floor plans for their TimberCab, from the smallest with 621 sqft to the biggest with 1,841 sqft.
Honomobo HO3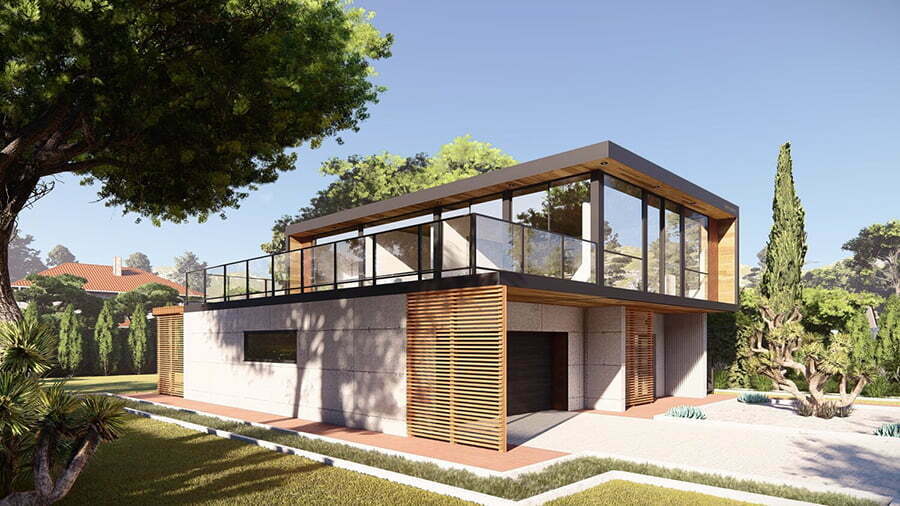 Honomobo is a factory-built home made with rigid steel. The company produces meticulously designed homes that are durable, efficient, and right-sized for modern living. Their floor plans are fixed to ensure that the modular homes are finished on time and within the homeowners' budget.
The HO3 has a total living area of 960 sqft with two beds and two baths. The starting price is $259,749. It also has in-suite laundry and a spacious living/kitchen area.
Method Homes Tahoe Cabin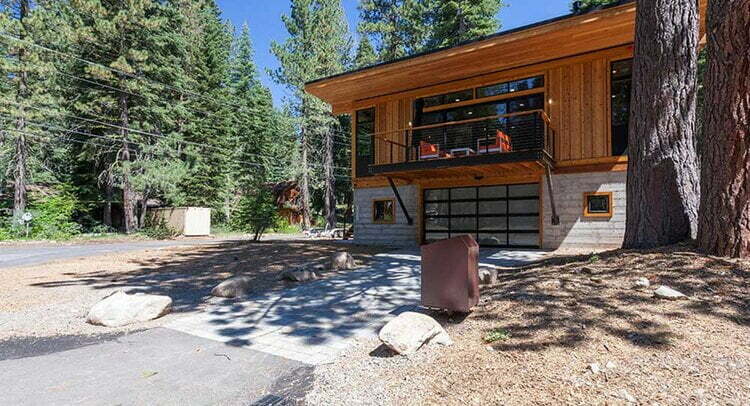 MethodHomes create precision-engineered prefab homes for buyers nationwide. It has been an award-winning builder of prefab homes since 2017. They have a team of master craftsmen that create quality and budget-friendly structures.
Tahoe Cabin is one of its model structures. It's a residential model with a total living area of 2,014 sqft. It has custom metal siding accents and concrete lower level. The home is engineered for a high snow load with large glulam beams.
Method Homes Elemental Series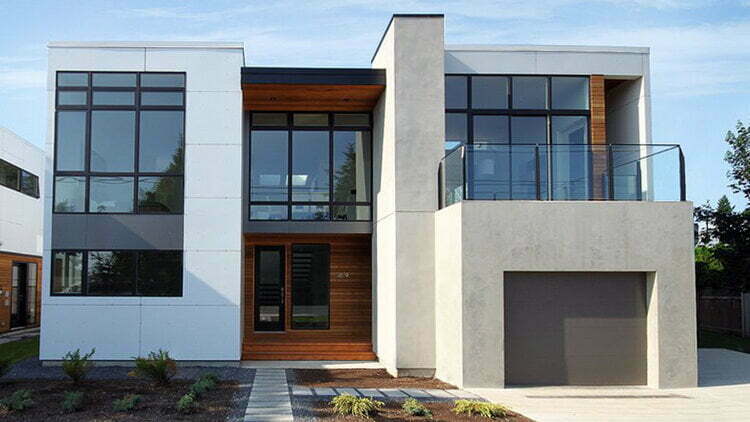 The Elemental Series is a line of modern and livable modular homes. It has a total of six floor plans that homebuyers can customize. The company has options for a hand-selected interior palette and finish choices. The floor sizes range from 912 sqft to 3,500 sqft.
Method Homes Simpatico Series
Swatt Miers Architects create the Simpatico Series. All the Simpatico home has a net zero energy home as the solar voltaic system is included in the base cost. The Simpatico comes in three different models. Simpatico Courtyard Homes has 1,200 sqft to 2,800 sqft. The price starts at $230K to $625K.
The Simpatico two-story infill has 1,200 sqft to 3,600 sqft. This home is priced from $300K to $850K. The Simpatico two-story courtyard has a total living area of 2,446 sqft to 4,756 sqft. The price starts at $480K to $800K.
Impresa Modular Coventry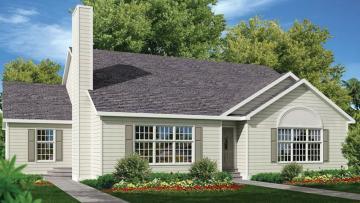 Impresa Modular is a prefab manufacturer with modern solutions. Their homes are efficient, affordable, and architecturally designed. The Coventry is one of their traditional home styles under the Heritage Series. It has a total floor area of 2,071 sqft, three bedrooms, and two baths.
Impresa Modular Hyannis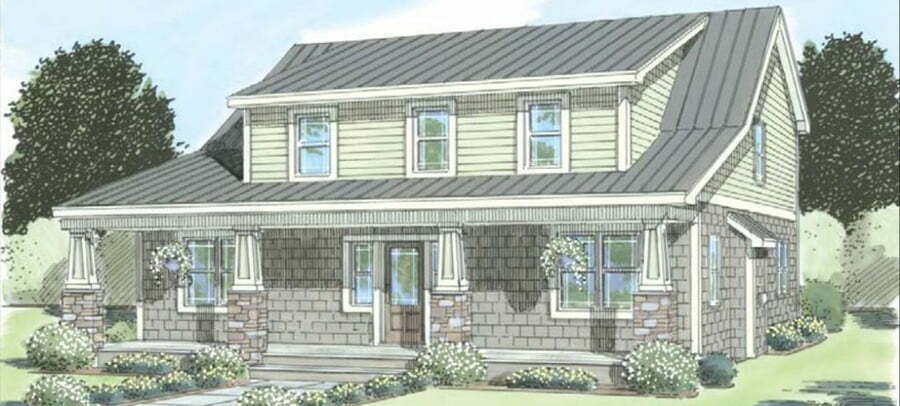 On the other hand, the Hyannis is a two-level home from Impre Modular's Custom Select series. This home has a total living area of 2,626 sqft, with three bedrooms, two and a half baths, and comes with a second floor.
GreenFab Scandinavian Cottage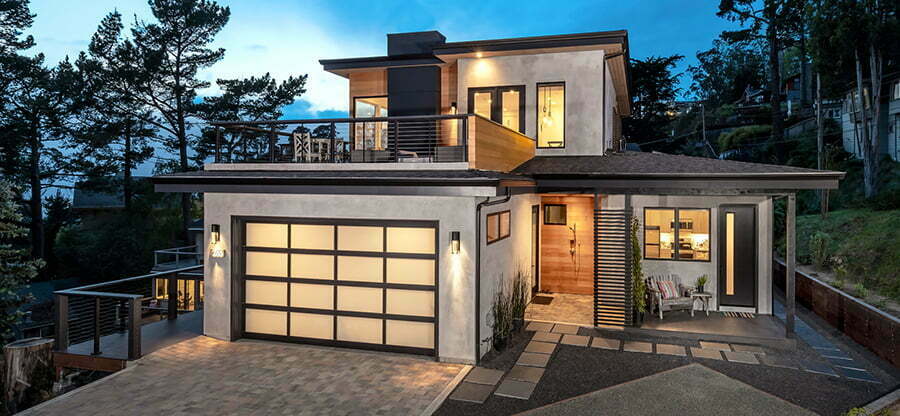 Healthy, sustainable, prefab homes is GreenFab's slogan. The company sells prefab and modular homes for families who want simple and healthy lives. They streamline their entire building process to give customers a hassle-free experience from start to finish.
Their Scandinavian Cottage has a total living area of 800 sqft, two bedrooms, and one and a half baths. Use it as a vacation, rental home, or accessory dwelling unit.
Irontown Homes Montecito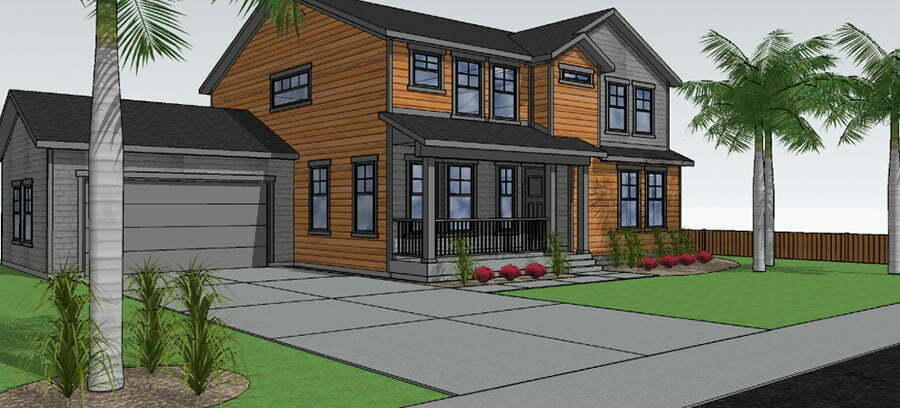 Irontown offers the highest standard quality home in the country. They are one of the top modular construction companies around. Their building approach ensures that materials are now wasted, vandalized, and durable to take on any weather conditions.
The Montecito is a beautiful prefab home with a total area of 2,911 sqft, four bedrooms, two and a half baths, and one garage. The home is a mix of traditional and modern homes. It has spacious great rooms, dining, and a kitchen too.
Bamboo Living Villa 2745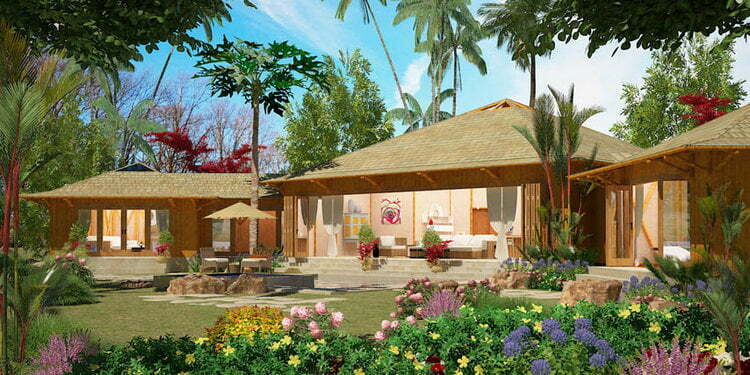 Bamboo Living boasts architect-designed and artisan-crafted bamboo living homes. The company takes bamboo living to the most beautiful extreme that's why they have clients all over the globe. They have a team of designers that seamlessly blend modern designs and fabrication techniques to procude tailored bamboo homes.
The Villa 2745 is a large four bedrooms, four baths contemporary estate home that's best for big families. It has a total living area of 2,745 sqft and a 656 sqft porch. The price starts at $213,645 to $274,320.
Barn Pros Denali Barn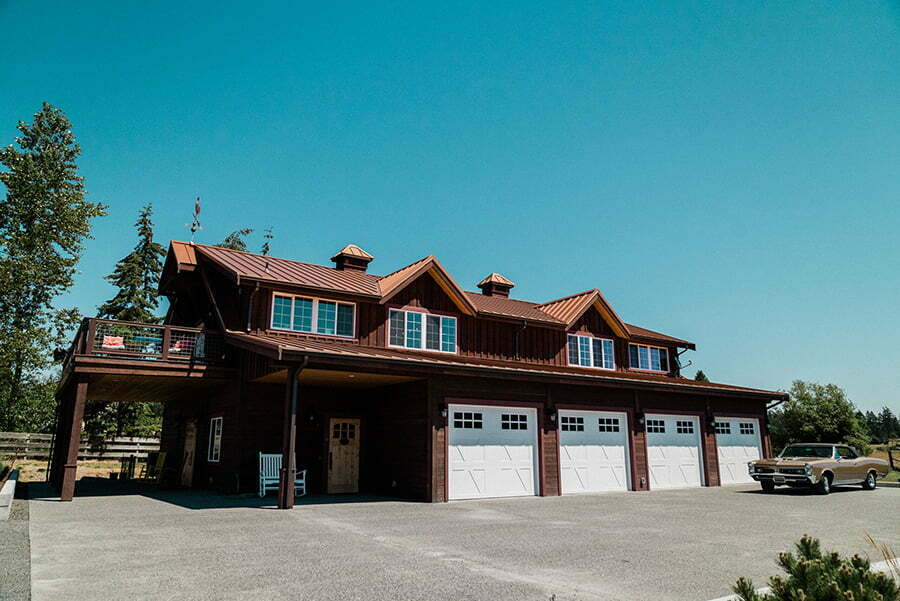 Barn Pros Nationwide creates a barn building system made specifically for you. Their Denali Barn Apartment, with a starting price of $268,995 comes in four sizes, from 36 ft to 72 ft. This barn could function as an office, a mother-in-law home, a man cave, or a permanent beautiful residence.
Bay Modular ADUs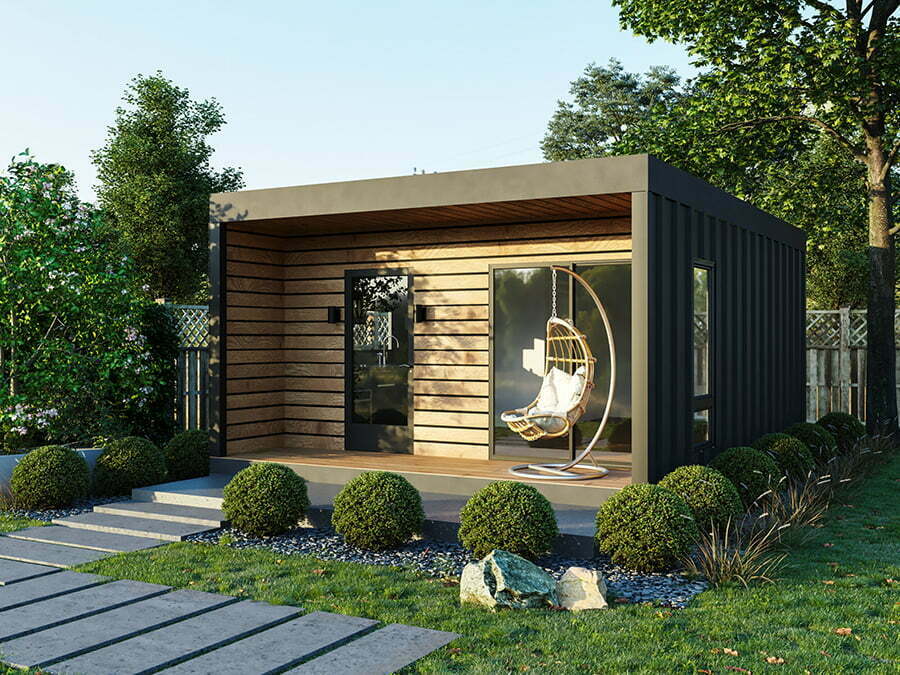 Bay Modular perfects the prefab ADUs in your backyard. Their process is guaranteed hassle-free from start to finish. Their building process is even easier. The idea is to bring in your modern and high-quality ADU at an affordable price without all the tiring paper process.
They have several ADU models, including the Solo 2 Mini, which has a total floor area of 256 sqft to fit more backyard spaces. The other model, the Solo 2, starts at $182,400. It's complete with modern finishes and comfortable living space. Solo 3 starts at $273,600 with 480 sqft and has one bedroom, one bath, and a laundry room.
Custom Modular Direct Alpine Valley Homes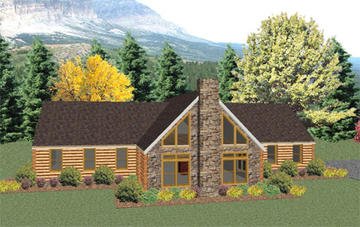 The Alpine Valley Homes from the Custom Modular Direct has two levels with a total living area of 2,520 sqft, with three beds and two and a half baths. It starts at $299K.
Custom Modular Direct Marjorie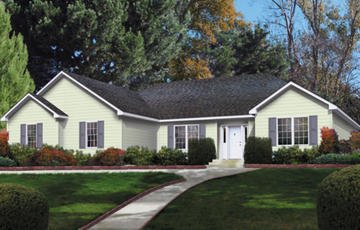 The Marjorie is another home from Custom Modular Direct. It is a one-level home with a total living area of 2,368 sqft, with three beds and two and a half baths. The price starts at $299,500.
Connect Homes Connect 1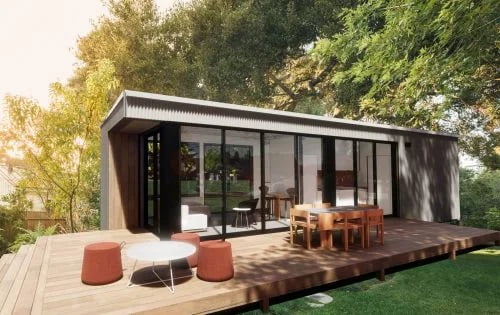 Connect Homes has fifteen home models for you to choose from. These are the homes of your dreams at an affordable price! Their prefab homes are built in their factory in San Bernardino and then moved to the site for assembly and finishing.
Connect 1 offers you an elegant home with one bedroom and one bath, complete with all the glassy open-living concepts. You can use it as a permanent home and ADU, a rental, or a space for families and friends who come over. The price starts at $250K.
Connect Homes Connect 2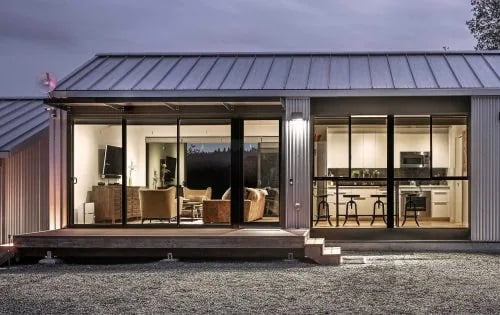 The Connect 2 has a total floor area of 640 sqft. It is a one-level home with one bed and one bath. The starting price is $296,600. This includes the design, production, installation, sales tax, and site work.
Related reading: