Last updated on December 4, 2022
Here are the top prefab homes under $50k and a list of their manufacturers. These homes are smaller, some tiny, but they are very affordable.
What home can you build for under $50k? Prefab building makes it possible. And while this list is dominated by tiny homes, cabins, and prefab ADUs, you can still get a dwelling at this price.
These homes will not be finished, but it's a turnkey solution to getting a house built on your property, no matter how small. Like all prefabs, these are energy-efficient, insulated, and functional. And the best part is, they can be built fast.
You can also find prefab homes under $20k, prefab homes under $30k, prefabs under $150k, and prefab homes under $100k.
Table of Contents
Boxabl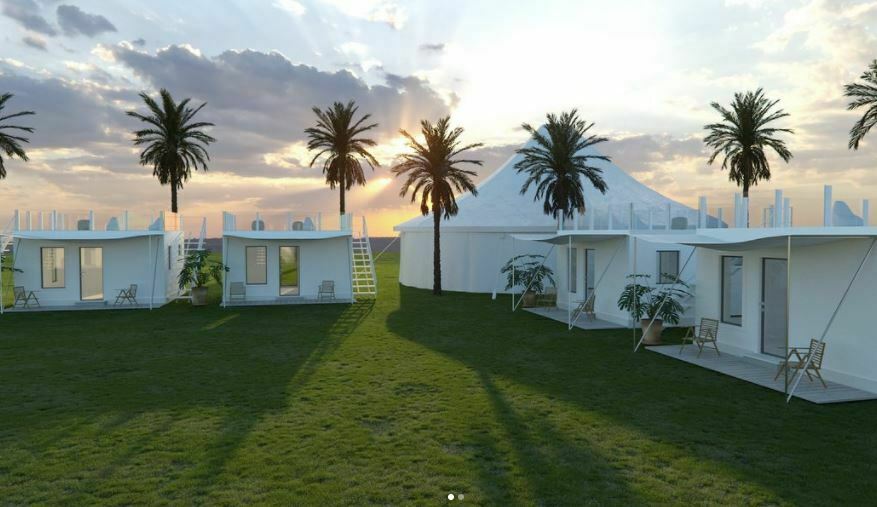 Based in Las Vegas, Nevada, Boxabl designs and manufactures prefab homes under $50k. They have a 375-foot module design on offer.
Modules can be connected or stacked for additional space for homebuyers who desire a larger house. Boxabl has a signature Casita model with a simple contemporary style, featuring wide plank flooring, sliding glass doors, and shaker cabinetry.
Their homes are made from concrete, steel, and EPS foam. The roof, floor, and walls are made with structurally laminated panels to provide superior strength and durability. Their prices range between $145 and upwards of $265 for each square foot.
Escape Traveler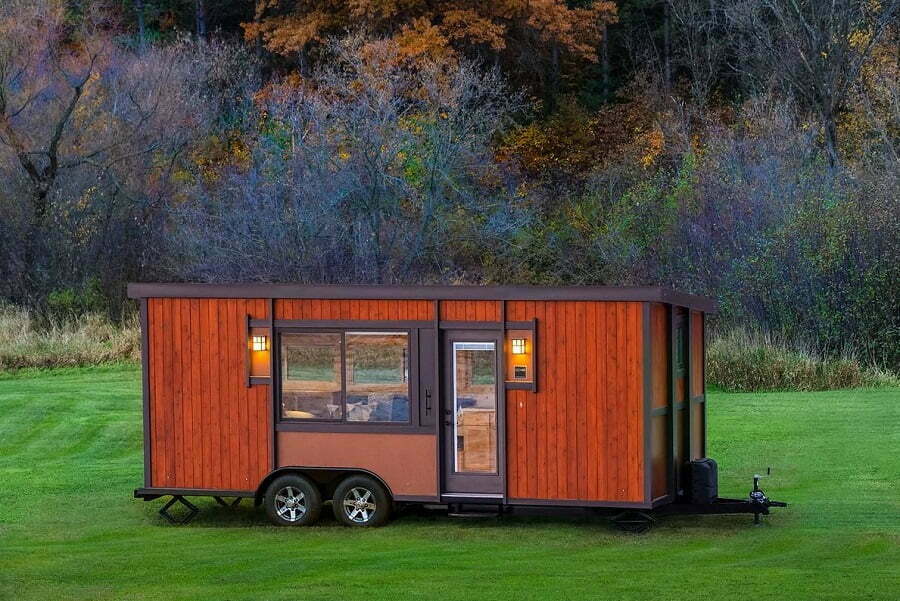 For the last 25 years, Escape has been designing and constructing award-winning Tiny Homes. The Vista Boho Tiny House offered by Escape has a floor plan that has a bedroom on the main floor, a kitchen, bathroom, flip-up dining table/work desk, a tall closet, and a couch that can be folded flat as an additional sleeping space.
Additionally, there are many customizations and options available. The home sells for $48,288, minus the delivery cost, and measures 8 feet 6 inches in width, 21 feet 6 inches in length, and is 10 feet tall. However, it is available in different lengths and configurations.
Avrame USA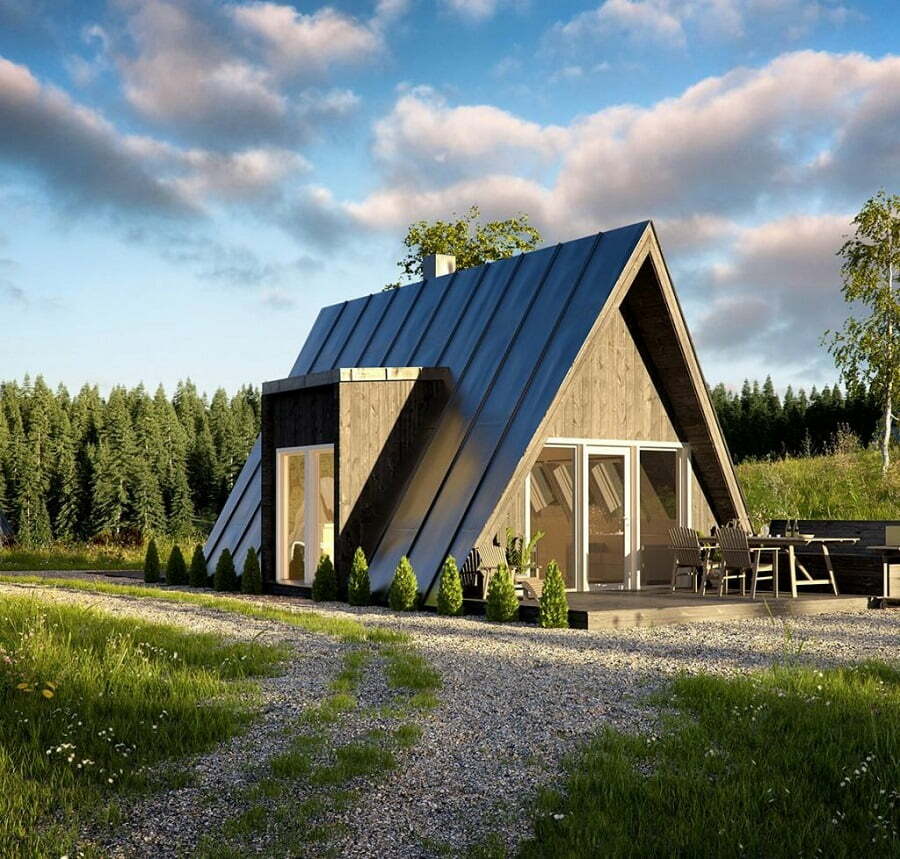 Avrame focuses on building A-frame home kits that can be delivered throughout the United States. Buyers with a DIY attitude and, more importantly, a background in construction have the option of assembling the homes themselves; this would be a substantial cost-saving opportunity.
The homes are available in sizes ranging between 140-square feet, single-room units, and 1600-square foot, multi-room houses.
Prices for a self-assembled and completed home start at $100 for each square foot and could go as high as over $240 per square foot for a home assembled and finished by a contractor.
Aux Box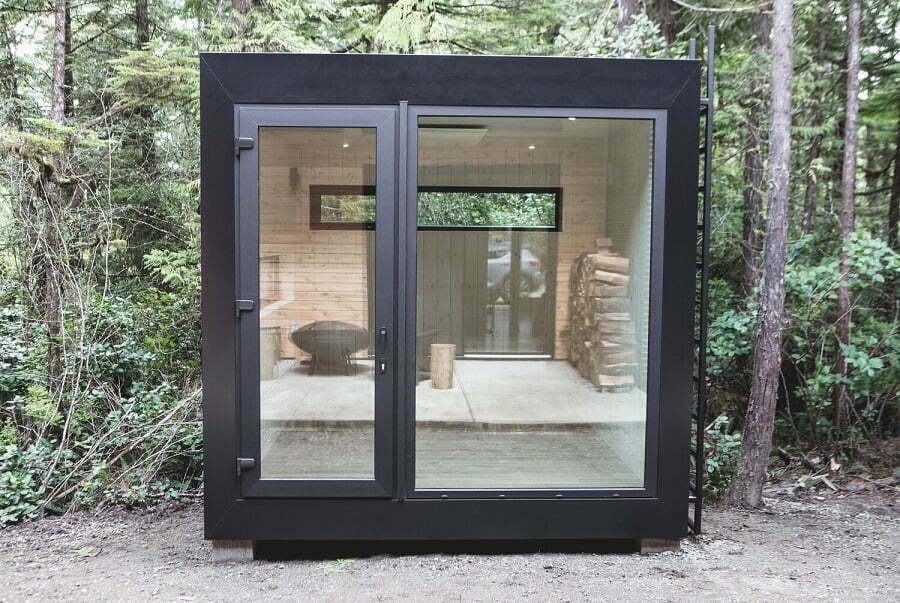 A modular-building company, Aux Box specializes in building small, prefab outbuildings designed to provide critical additional space. They can be used as a spare bedroom, home office, yoga studio, or to satisfy any other need for space.
Each unit is fully wired, code-compliant, and insulated and is constructed at an indoor manufacturing facility that is quality controlled. A minimal foundation is constructed on the owner's property, and electrical is installed.
Following the delivery of the Aux Box, it can typically be set up in as little as a single day. The cost for these units starts at $42,000 CAD.
In-Tenta
In-Tenta is a creative design studio based in Barcelona. Among its offerings are 2.4-meter-wide modules that are designed to be transportable suites.
These suites can be dropped into just about any setting with very little or no impact at all on the environment. It is possible for the suites to be transported on a container ship or completely mounted through a trailer.
They are available in three sizes, and the largest modules can accommodate either a family of four or a couple. Some modules have a double bed with panoramic views, a fully-equipped bathroom and kitchen, and an outdoor terrace with minimum occupation.
DublDom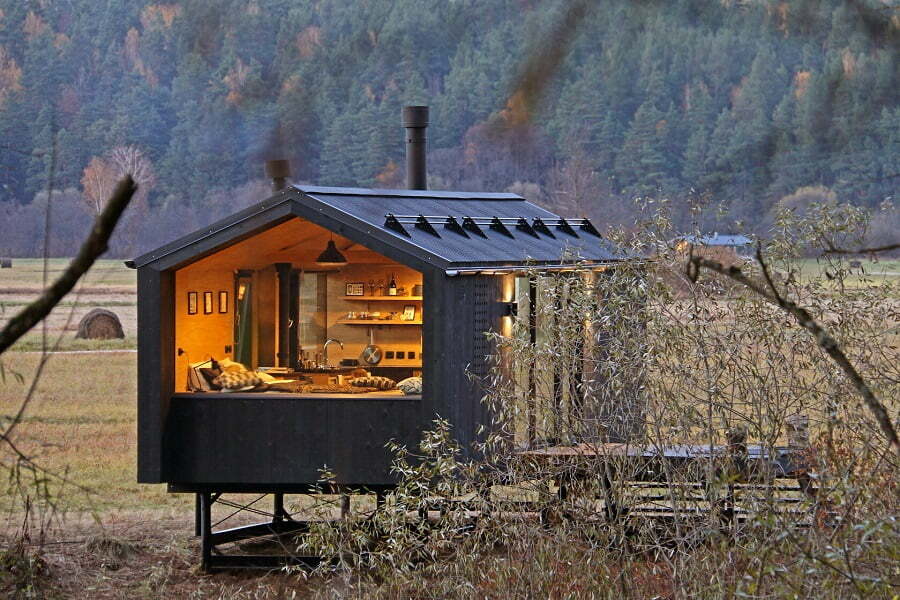 DublDom is a Russian prefab company that now accepts pre-orders in the United States. They offer five designs that range from a contemporary cabin to a five-bedroom house.
The models range in size from a 280-square-foot studio to a three-bedroom, 1400-square-foot dwelling ideal for families.
The homes come fully equipped with water and sewer connection pipes and electrical wiring. As such, all the homeowner must do is hook up these systems to their local water and electrical supply for a move-in ready home.
The Bunkie Co.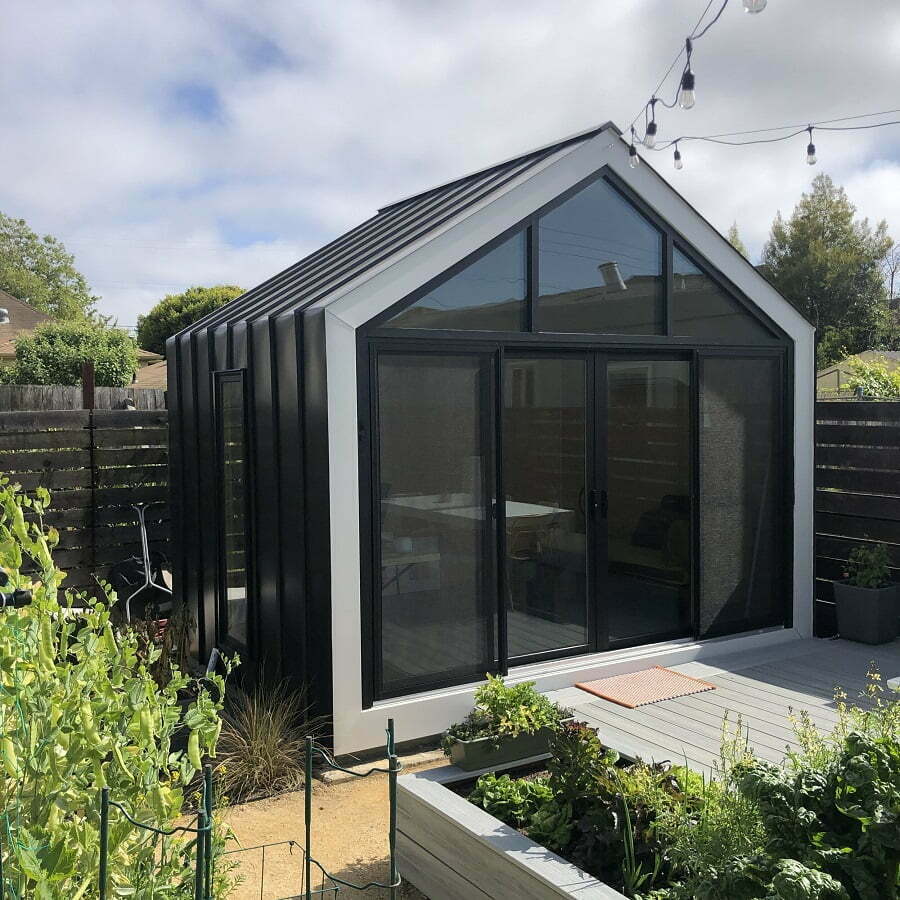 The tiny cabins produced by The Bunkie Co. provide an additional 100 square feet of space and are exceptionally versatile. The structures enable countless customization with a simple set of options with enormous possibilities.
The company uses CNC routers to cut out precision plywood parts that enable superior structural strength and ease of assembly in their manufacturing process.
In contrast to conventional stick frame structures, simple tools can be used to assemble homes from this company within days. Practical step-by-step instructions are included.
Kountry Containers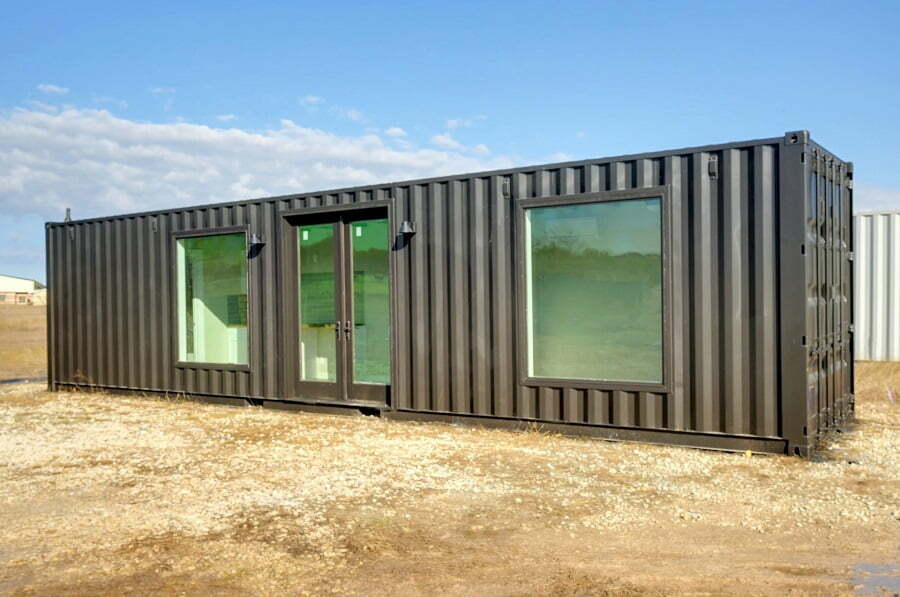 The company builds Kountry Containers in their facilities that do not compromise on style. The fixtures and finishes installed in the structures are sleek modern, and only long-lasting accouterments are chosen.
Once they are delivered, all required is hooking them up to utilities. There are even models with off-grid options, which makes them truly RFL.
Built with steel, the shipping containers are designed to survive harsh conditions. They are created to be relocated and are engineered to endure abuse.
The designs produced by Kountry Containers are based on simplistic living and sustainability at their finest.
Plús Hús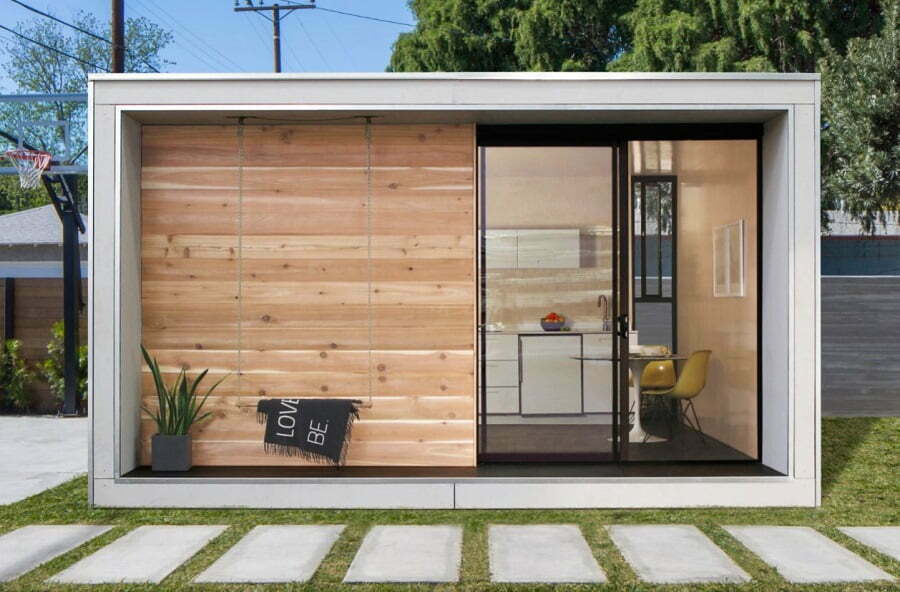 Plús Hús is an accessory dwelling unit (ADU). There are three different variations available, with all of them using the same contemporary, 320-square foot shell.
The units available include the Open, a studio/room, and the Full, which includes a kitchenette and bathroom. When buying a Plús Hús, all finishes are incorporated into the cost.
Whenever applicable, stainless steel appliances, a tankless water heater, cabinetry, and stone countertops will be included. The Plús Hús ranges in cost from $365 to $465, and the highly-insulative SIPs used in the walls make it better able to resist fires than a conventional, site-built ADU.
Mini Office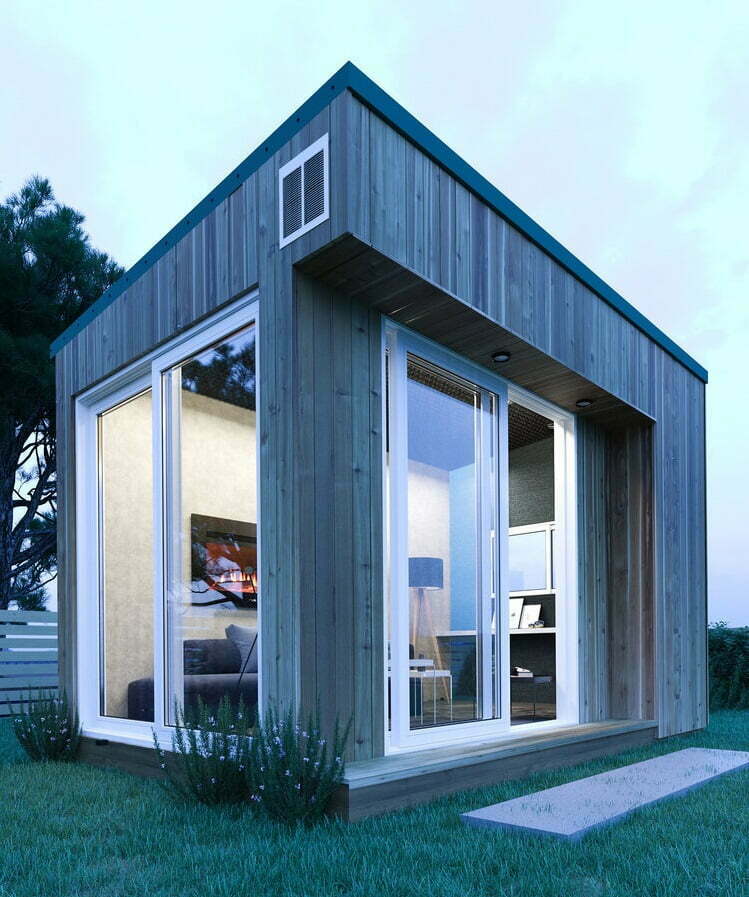 Mini Office produces turnkey backyard studios that provide buyers with the opportunity to separate their family life and work-life.
The units are finished on the inside and outside, and they are fully insulated and climate-controlled. The colors of the interior and exterior are customizable at no additional cost to the buyer.
The units are engineered for easy relocation and extreme weather, including energy-rated, double-glazed windows and doors. Through its 50 amp electric setup, 6 LED spotlights and 14 outlets are available throughout the structure.
The price starts at $24,900.
LuxMods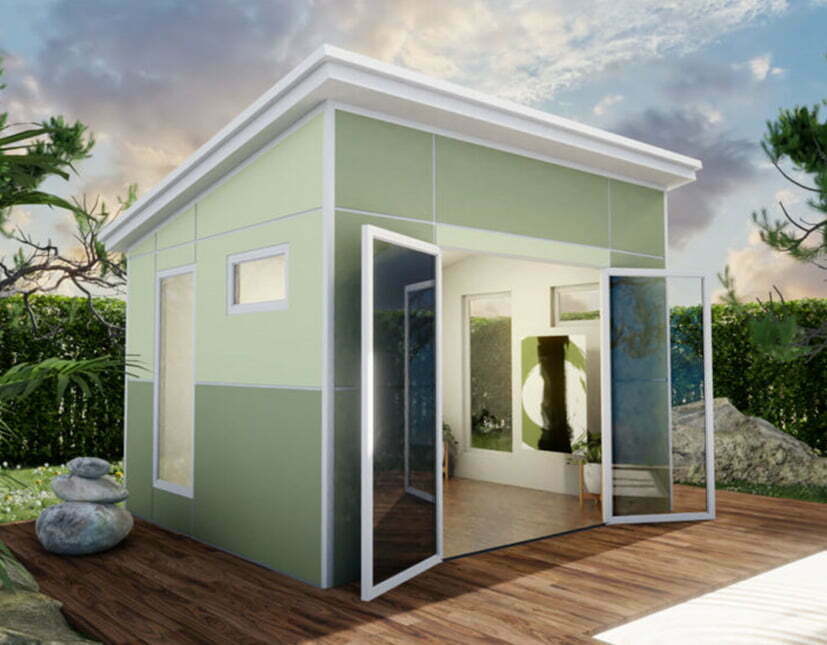 LuxMods builds world-class, easy-to-install prefab structures designed to make your living space more expansive. Their structures are constructed with organic industrial hemp-based building materials and energy-efficient systems. These units are made to be used as soon as possible with their one-day self-installation or company installation.
Each of the structures is powered by Tesla's Powerwall technology, and as such, there is no need to connect them to the grid. Additionally, they are equipped with long-lasting FreeVolt PV Graf solar panels.
There are also four base models to choose from to satisfy your personal preference and space needs.
Kanga Room Systems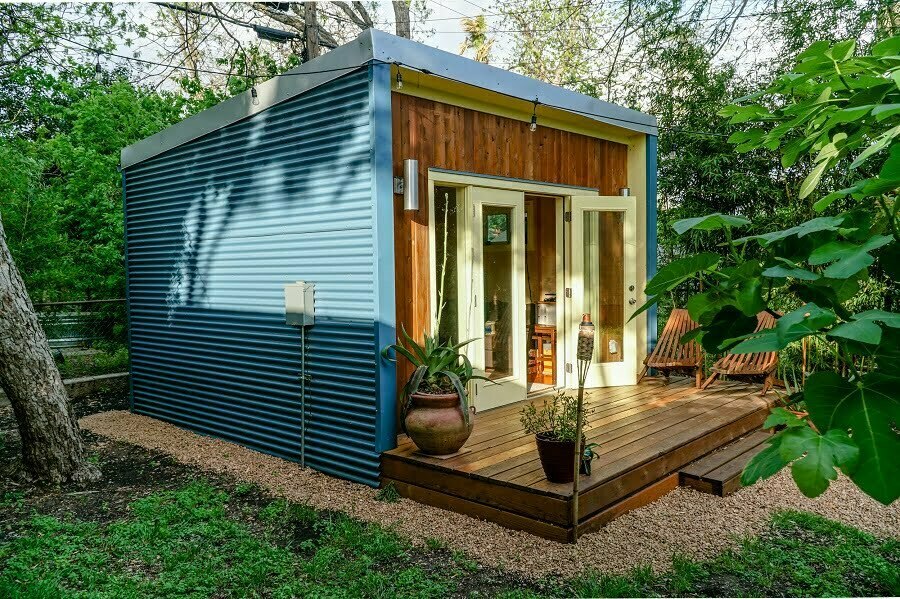 Kanga Room Systems designs and produces cottages, prefab studios, ADUs, and houses. The company offers a selection of designs that range from an 80-square foot studio dubbed 'Kwik Rooms' to homes that measure 1200 square feet.
The designs offered are grouped into either a modern or cottage style. However, homebuyers have the option of customizing design components on their houses.
Kanga Room Systems cannot construct fully custom houses; nonetheless, they can modify current floor plans to accommodate a customer's space needs.
The structures cost between $180 and upwards of $385 per square foot, and there is an option to incorporate green elements.
Related reading: