Last updated on November 22, 2022
Check out these tiny, affordable prefab homes priced under $30k. See the full list below.
Even with a smaller budget of $30k, you can still find a fitting tiny home or prefab kit home that fits your needs best.
These types of prefab home homes usually come mobile with wheels or are best used for cabins or summer homes. However, people who are downsizing may also use them for primary houses.
These prefab homes are perfect for families who want to downsize, and they are ideal for additional backyard space, a work-from-home set-up, a studio, or an in-law suite.
These are customized prefab homes. Thus, manufacturers look out for your needs, budget limit, and other things you want. We've got a list below for prefab homes under $30k. But we also have a digest for slightly bigger homes for under $50k, and we also have a list of even cheaper homes under $20k.
Table of Contents
NOMAD Micro Homes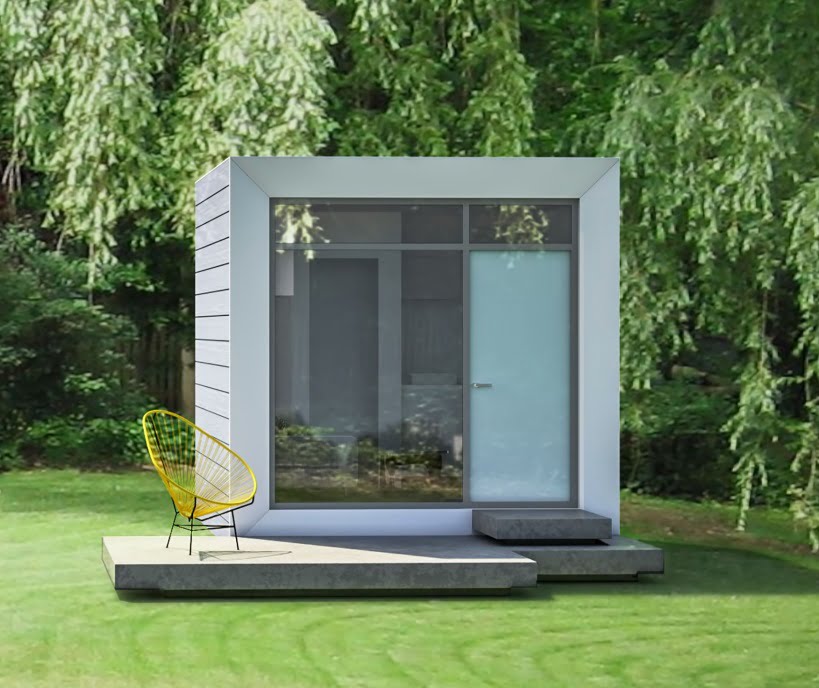 NOMAD Micro homes manufacture two types of prefab homes that are under $30k; the micro and cube models. The micro is a modular, affordable and sustainable prefab home measuring 13.5'x13.5′ and comes flat-packed for easy shipping.
In addition, NOMAD Micro can obtain prices, and financing is available to all customers.
84 Tiny Living Shonsie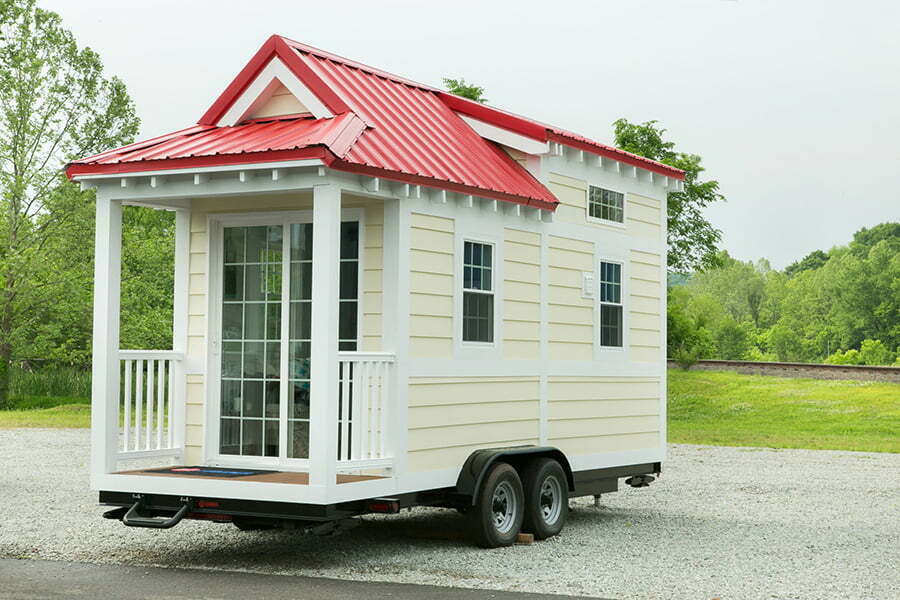 The company's most popular product is the Shonsie, a cottage-style prefab home built on a steel trailer. The unit comes with a 52 sqft sleeping loft, metal roof, and polymer composite siding that looks great.
The tiny home costs less than $30k. Financing is available to customers at request.
ModBox Studios Bonita
ModBox manufactures the Bonita, a $28,900 unit with 107 sqft of living space and exceptional long-term warranties. The exterior of the Bonita is adorned with natural tones, while the interior design can be customized to suit your needs.
Summerwood Nomad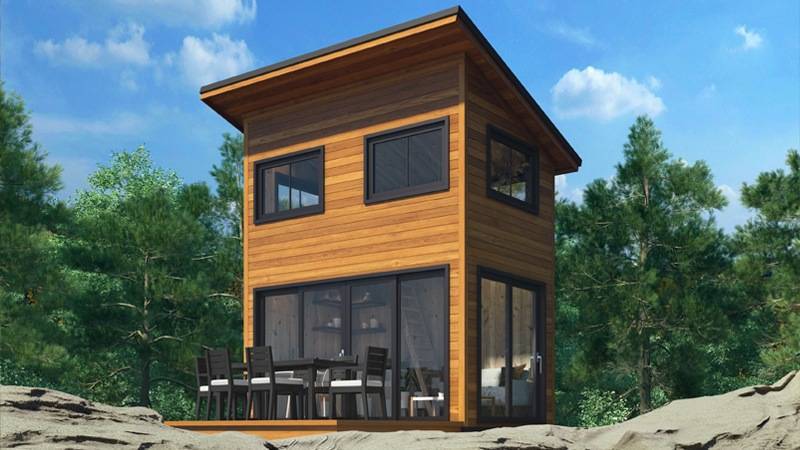 The company manufactures the Nomad, a cabin-type prefab home perfect for getaways in the wilderness. These units come with extra-high ceilings and an open loft. Their prices start from around $17k but can go beyond $30k, depending on size and features.
Summerwood Products are either pre-cut or preassembled, and prices reflect the nature of these products. Be sure to consider all your options before making a decision.
Canadian Coastal Frontier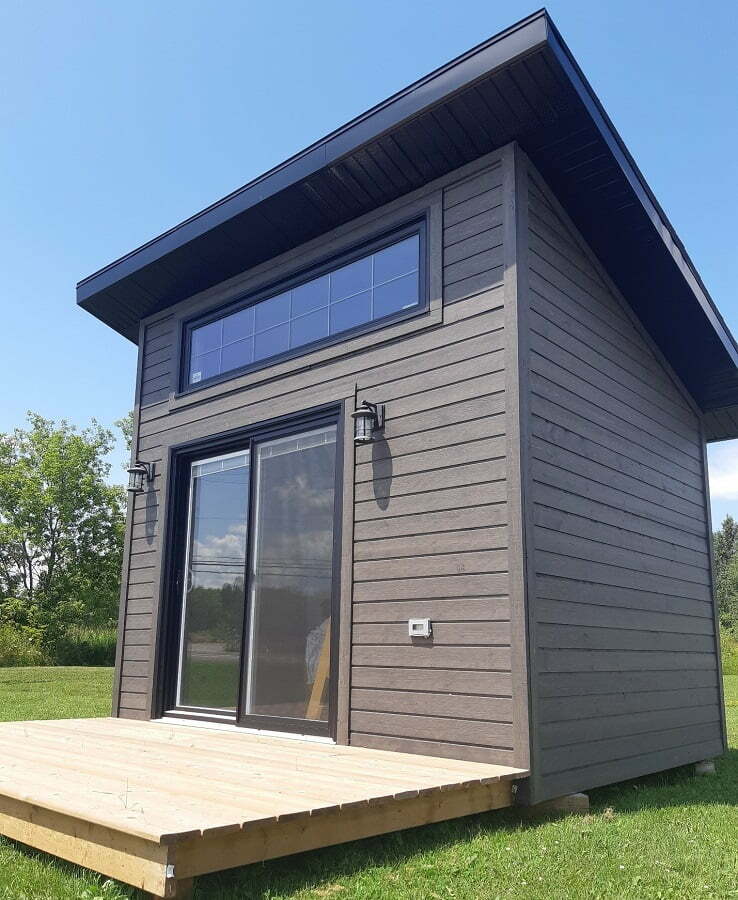 The company manufactures four models of tiny homes; the Frontier, Mountaineer, Expedition, and Voyageur. The Frontier costs $29,370, but prices may differ based on the features you want with the prefab home. For example, the unit's interior comes with floor-to-ceiling barn boards and rustic flooring.
After choosing a suitable model, you can apply for financing, which is available at a zero percent down payment. Depending on your financial needs, the repayment period can be 12 months or as long as 60 months.
Gute Tobermory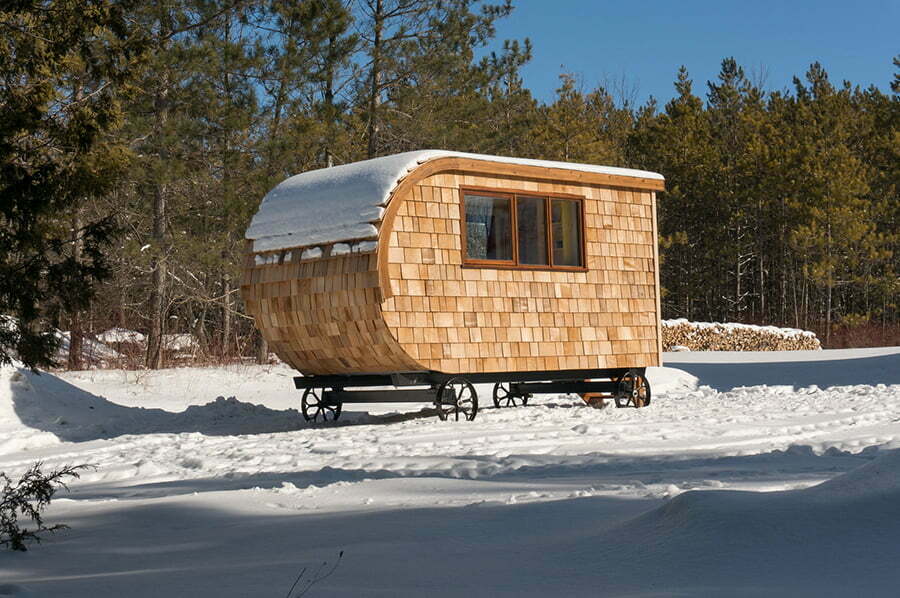 Gute manufactures The Tobermory, a prefab home built on a metal trailer. The unit costs $23,275 and comes with steel wheels, laminate flooring, galvanized metal roofing, and an oak plywood ceiling.
The premium package costs $28,975 and comes with solid hardwood flooring and an interior made of the solid wood board.
Gute offers a variety of options as far as roofing, flooring, ceiling, siding, walls, windows, and doors are concerned.
Summerwood Oban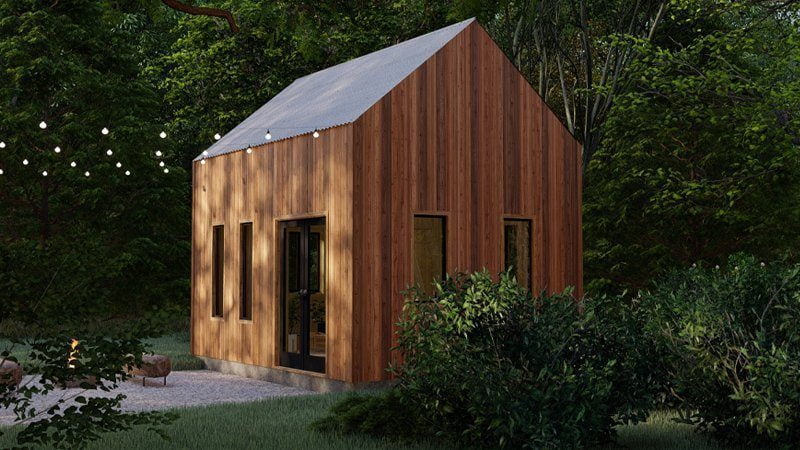 The Oban is one of the many prefab homes made by Summerwood Products. The Nordic cabin is designed for minimalists but features modern windows and doors. The Oban is the perfect cabin for the woods.
The LG Oban cabin model starts from $20,546 and measures 8ft by 13ft. All kit sizes in this product category cost less than $30k.
The Bunkie Vos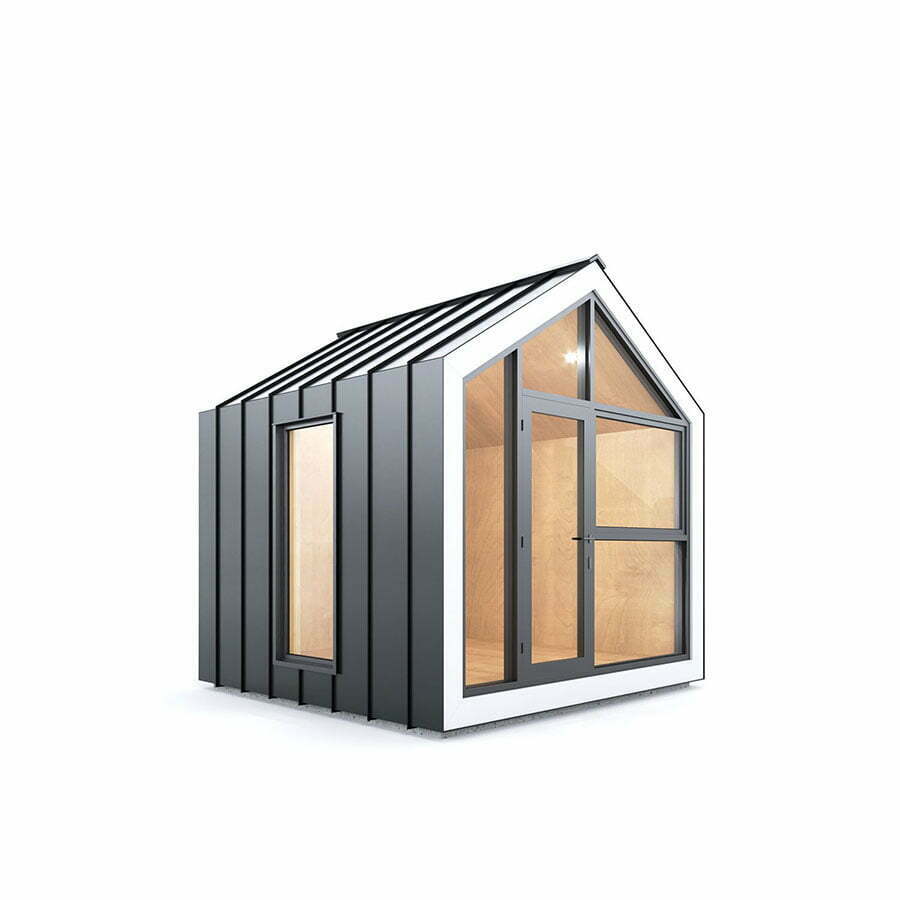 The company manufactures The Vos, a 106sqft prefab home that costs $29,900. The Vos comes with big glass walls and has enough space to fit a queen wall bed. The Vos is the perfect choice for home offices but can also be used as a cabin.
Gute Classic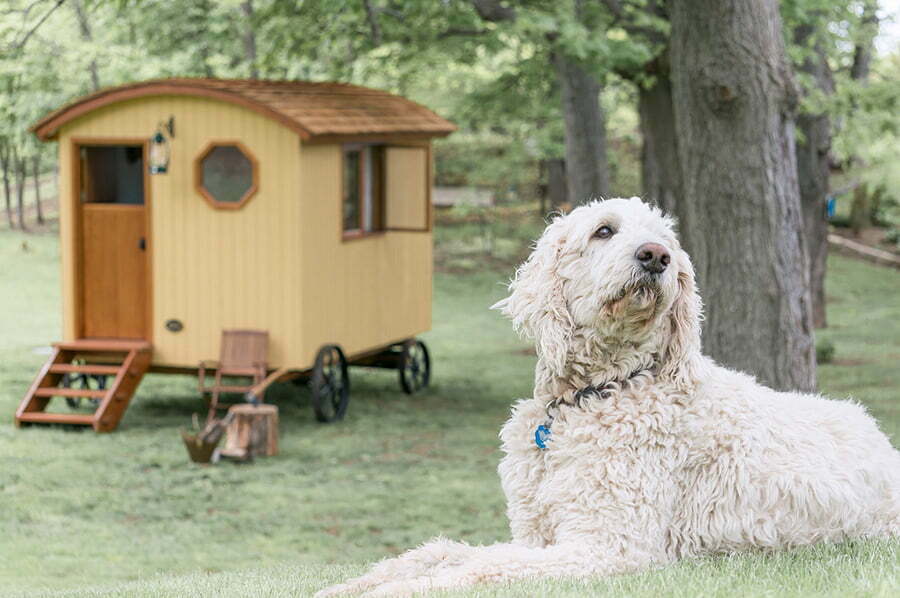 Gute manufactures The Classic prefab home that's ready to move in. The essential package of The Classic goes for $19,695. The Classic has a powder-coated tow bar, steel chassis, laminate flooring, and MDF ceiling cladding.
Wiserwood Le Grand Canyon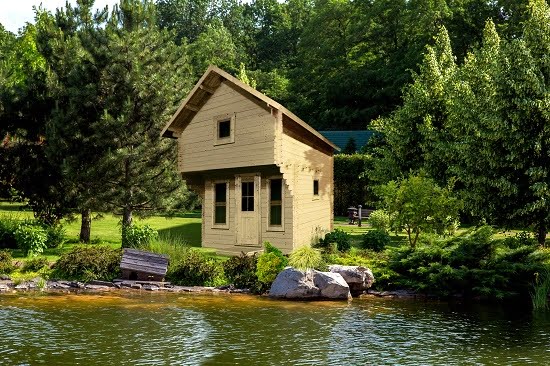 Wiserwood sells Le Grand Canyon at $14,999. The unit measures 12ft by 12ft and has ground and mezzanine floors. The unit is quite popular and can be customized to suit the needs of different types of clients.
Modeco Construction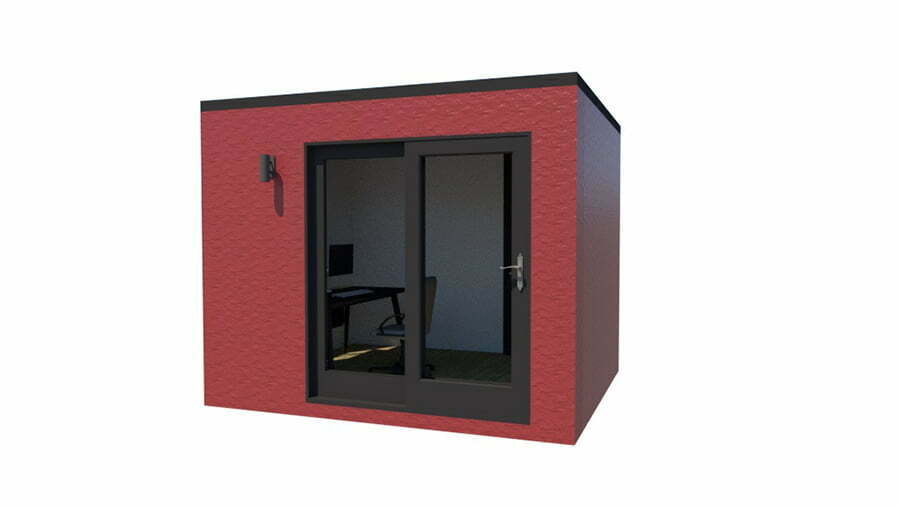 Modeco Construction manufactures an 8ft by 10ft prefab home perfect for home office studios. The studio pod costs $25,500 and doesn't take up a lot of space in the yard. The unit has a flat metal roof, stucco exterior, standard windows and doors, drywall finished interior, and interior LED lighting.
Pacific Yurts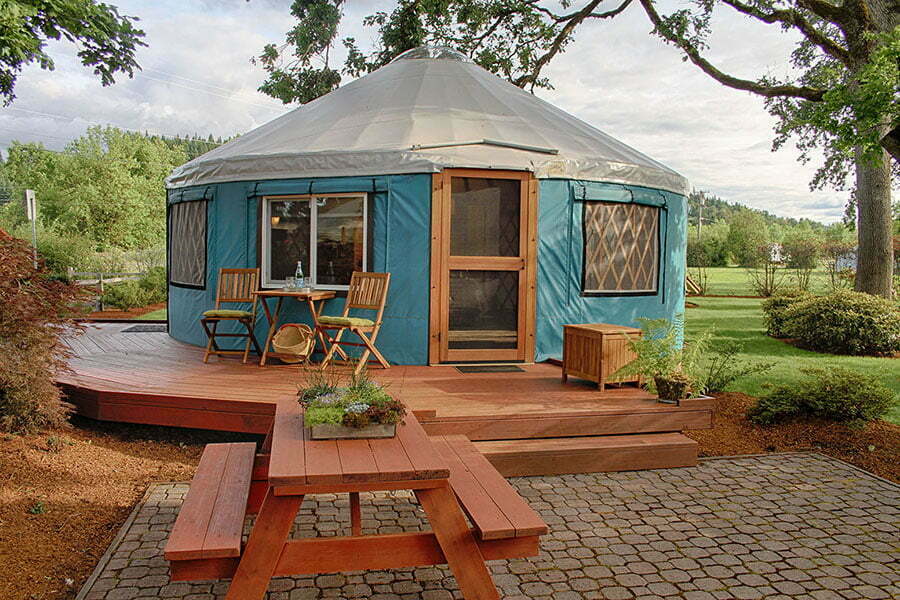 Manufactured in Cottage Grove, Oregon, USA, Pacific Yurts are round huts ranging from 12 to 30 feet. The smallest Pacific yurt costs just $7,990, while the largest yurt costs $17,650. The side cover is made of polyester fabric coated with acrylic.
Sawmill Structures Harvest Kit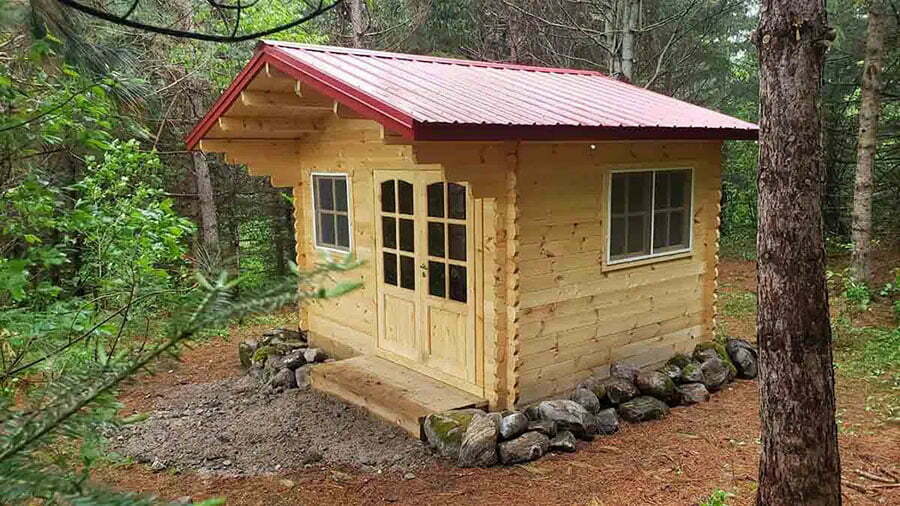 Located in Brampton, Ontario, Canada, Sawmill Structures also has offices in Las Vegas, Nevada, USA. The company's most popular product is the Harvest kit, which costs $7,999, with optional add-ons costing $3,999. This single-level model measures 11.25ft by 9.5 feet on the inside.
Bunkie Life with Loft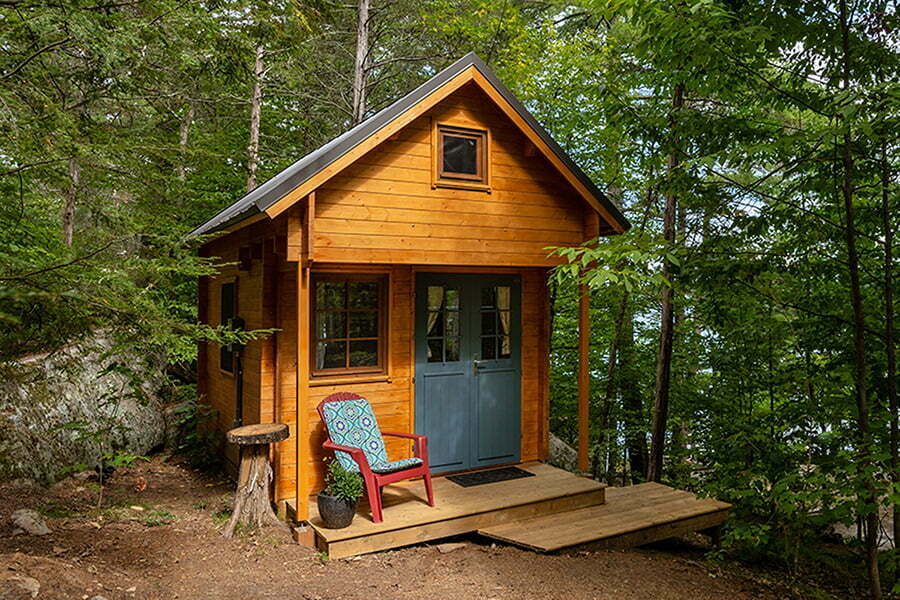 Based in Erin, Ontario, Canada, Bunkie Life manufactures the 2019 Bunkie with loft, a famous prefab home. The unit costs $9,495 and has a loft large enough to fit a queen-sized mattress, while the floor measures 99sqft.
Bunkie Life Summer Cabin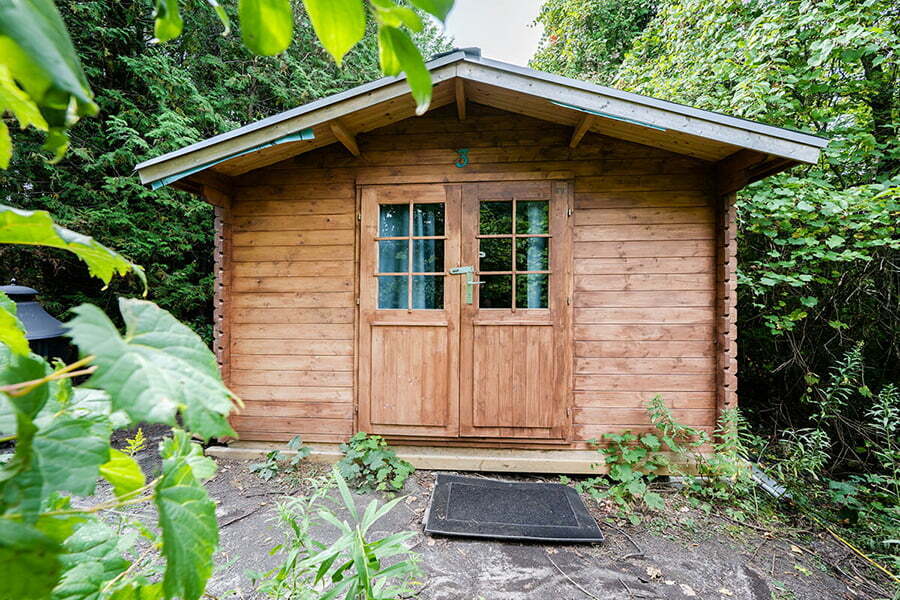 Another popular prefab home product from Bunkie Life is the Summer cabin, which has 98.8sqft of floor space. The cabin is made of kiln-dried Northern Spruce lumber (premium-grade). For only $5,745, you can acquire the Summer Cabin to increase your living, working, and playing space.
Sawmill Structures Hilson SD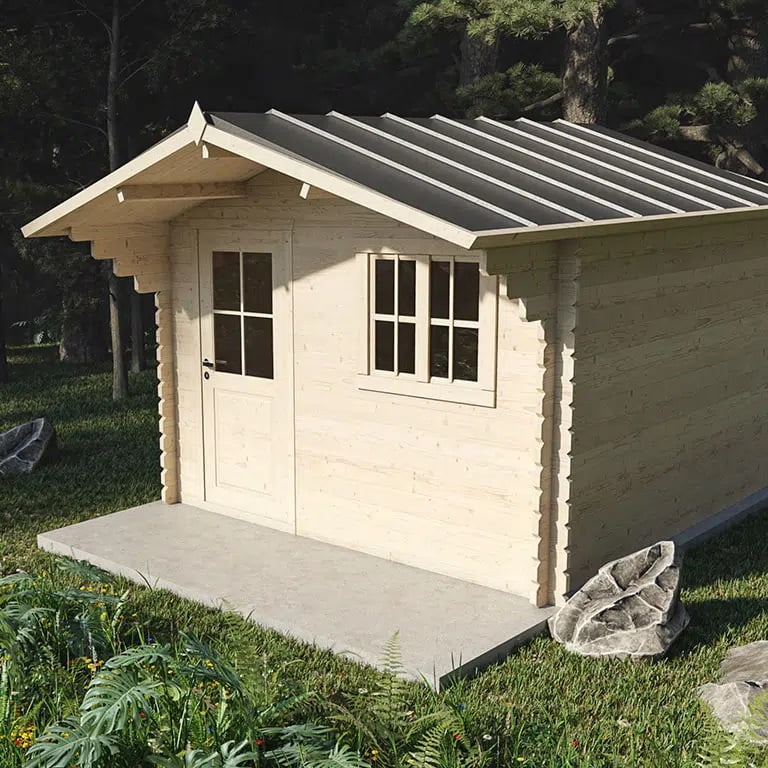 The Hilson SD kit from Sawmill Structures costs just $5,999 and can be delivered within 12 to 16 weeks. In addition, the unit comes with optional add-ons valued at $3,499. The Hilson SD kit has a footprint of 108sqft and a total floor space of 85sqft.
Shipping fees depend on your location, so you'll need to provide your address to obtain an accurate quote. The model can be used as a pool shed or a temporary retail space.
Bunkie Life No Loft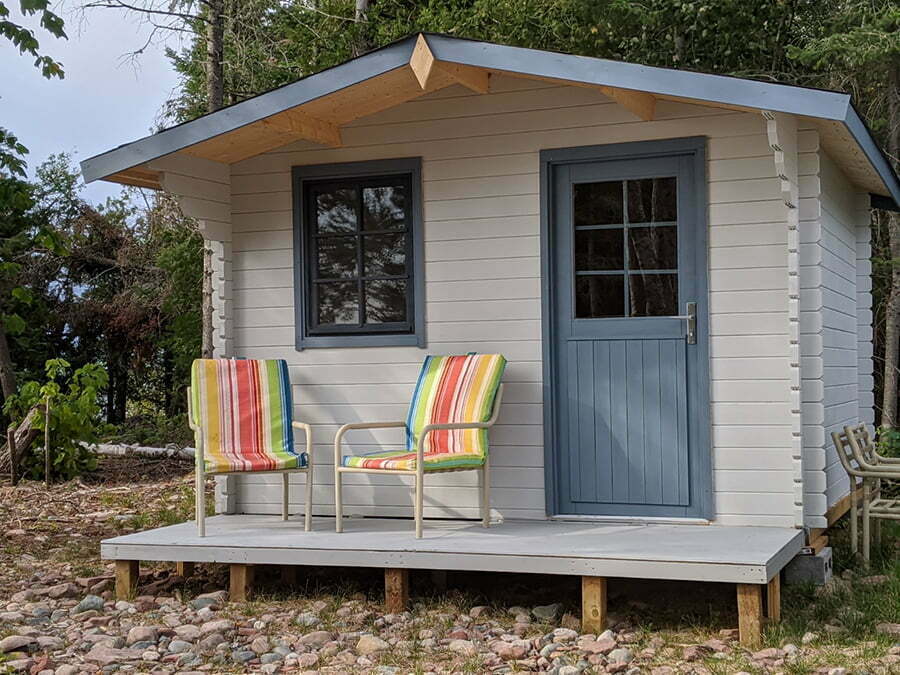 The 2019 bunkie no loft is an excellent unit if you need extra space for friends or family, a home office, or a studio. It costs $6,495 and measures 106.6sqft. The unit has a maximum height of 96.4 inches and is made of Northern Spruce lumber that has been kiln-dried.
Sawmill Structures Versa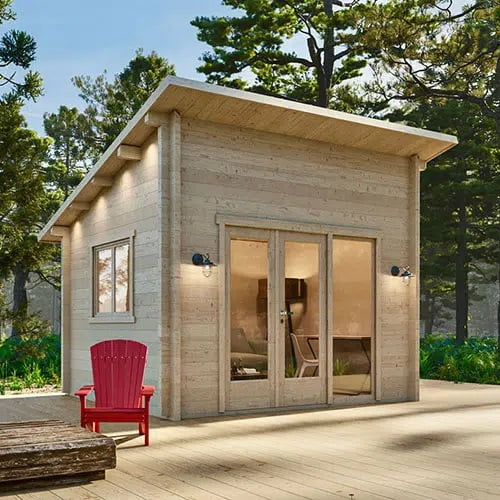 With a price tag of $9,999 and add-ons of $3,999, The Versa from Sawmill structures offers excellent value. You can book your unit by paying a deposit of 50% of the purchase price and settling the balance at least two weeks before delivery of the unit.
The kit can be delivered within ten weeks, so order in advance. The Versa measures 9ft by 12ft and comes with a 10.5ft high ceiling. Customers in Buffalo, NY, and Ontario, Canada, can get free pick-ups.
Sawmill Structures Hillson DD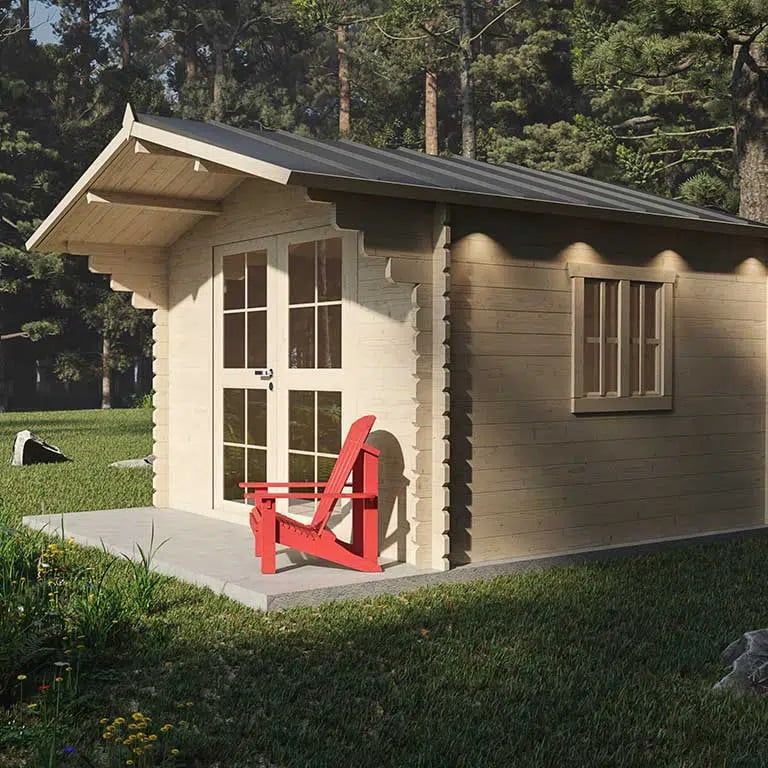 The Hillson DD kit costs $5,999, with add-ons costing an extra $3,499. The unit measures 110.5 inches by 110.5 inches and has a height of 8 feet 2 inches. You can secure your Hillson DD kit by paying a 50% deposit for the unit.
The balance must be cleared two weeks before the kit is picked up or delivered. Free pick-up is available to customers in Ontario, Canada, and Buffalo, New York.
Sawmill Structures Multi Cube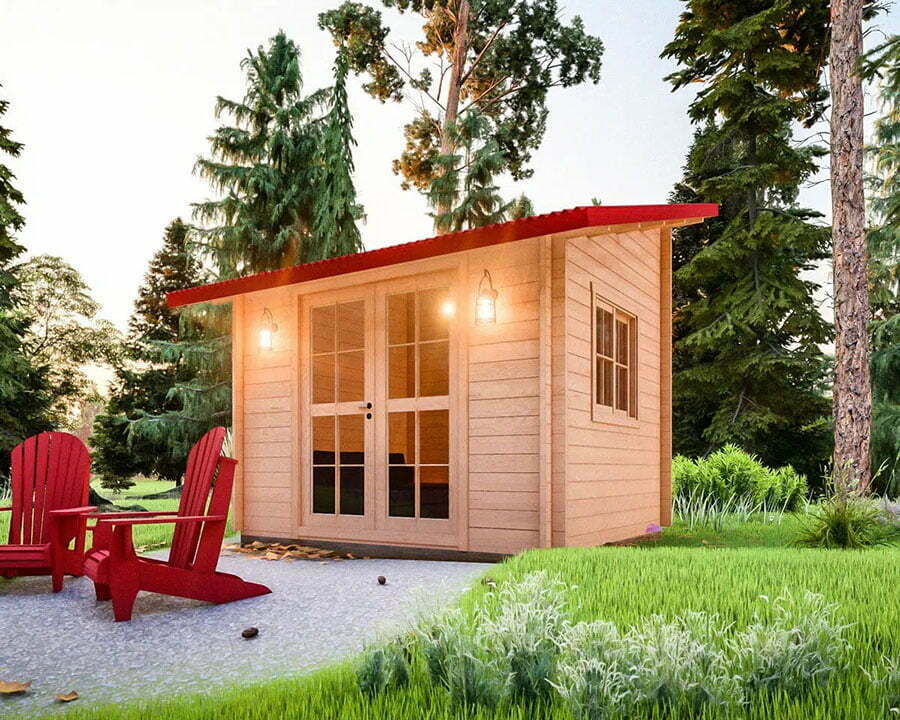 Sawmill structures also have a multi-cube studio, which comes in four different options, and measures 100sqft. It costs $7,999 with add-ons costing $3,999. A 50% deposit can help you secure your unit today.
Related reading: