Last updated on January 21, 2023
Here are the top prefab homes under $20k and the manufacturers that make them. It's the most affordable form of housing.
Many of the following prefab homes are under $10k, actually.
While at this price point, you're only getting an ADU (accessory dwelling unit) like a backyard office or a guest house, or a tiny cabin, they are still living spaces. You may also get a slightly larger prefab shell or a prefab kit that you can then finish yourself.
It's worth noting that Amazon used to carry many more prefabs in an affordable price range. You can still find them listed on other websites that are out of date. However, most of them are currently unavailable due to logistic chain issues.
Here is our list. You can also check prefab homes under $150k, prefab homes under $50k, homes under $30k, and prefabs under $100k.
Table of Contents
What Type of Prefab Homes Can You Get for Under $20k?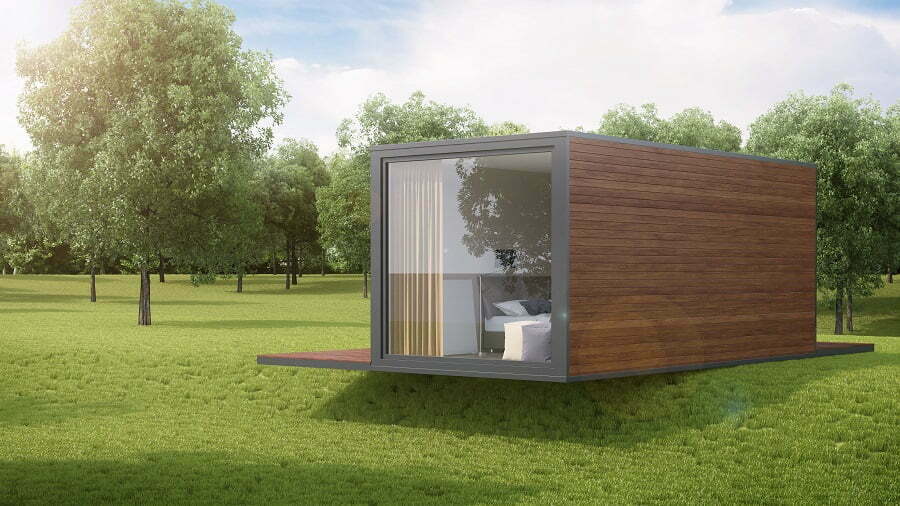 For individuals considering joining the tiny house movement, there is an overabundance of high-quality cabins, sheds, cottages, and tiny prefab homes under $20k that can be purchased.
In a matter of weeks, these tiny homes and cabins can be assembled and ready to be occupied. Homeowners can be settled in quicker than they ever imagined possible.
Jamaica Cottage Shop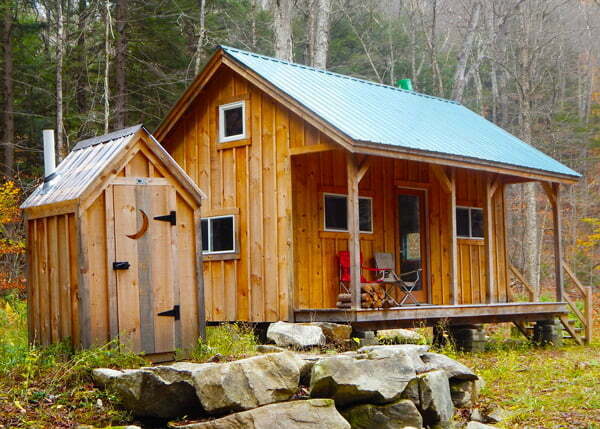 A manufacturer and retailer of prefab homes, Jamaica Cottage Shop, is based in Vermont. The company specializes in designs such as sheds, cottages, cabins, and tiny homes.
Their cabins and tiny homes have a conventional wooden aesthetic with post and beam construction and a wooden exterior. Homes cost between $155 and $450 per square foot.
When purchasing a home, buyers can select among multiple types of packages. Home kits are the most popular types of packages offered. These kits include the necessary parts to construct the home to a particular state of completion, but they do not come preassembled.
Those living within 200 miles of the company headquarters have the option of buying homes already assembled.
It should be noted that neither the fully assembled home nor the kits come with finished interiors. Homebuyers who wish to buy the plumbing and electrical finishing materials can do so separately for roughly $5,000 each.
Moon House DIAM Dome Framing Kit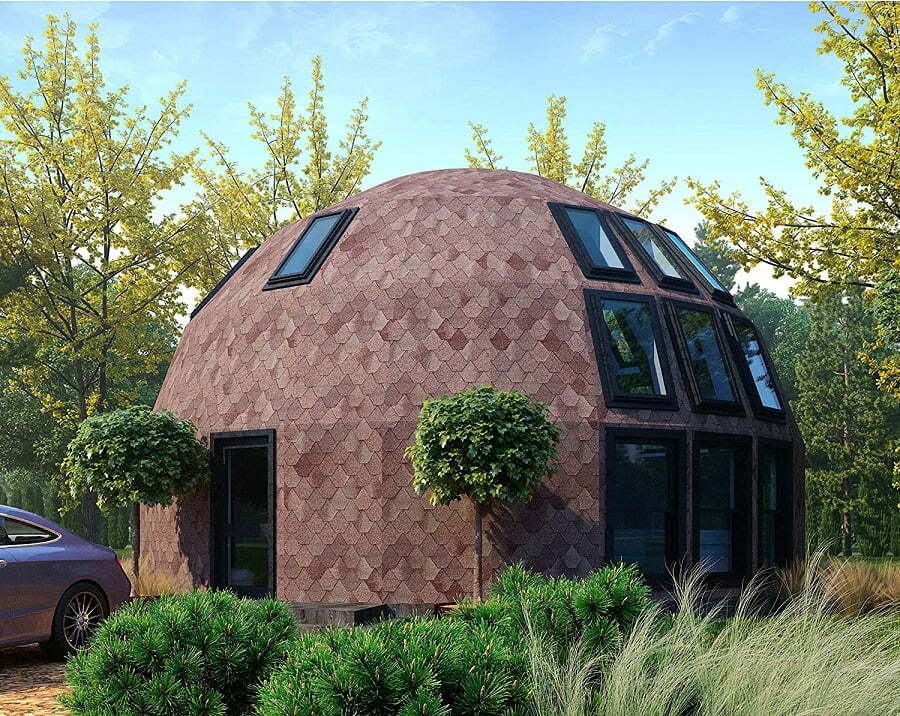 This structure is a complete dome framing kit#ad that can be put together by 2 to 3 individuals using the instruction manual provided. This structure is self-supporting, which means the interior can be freely arranged based on the wishes.
The prefab dome is easy to assemble even without skilled labor. However, it is important to note that the kit is not complete; only a dome framing kit is included.
The parts of the framing kit are all pre-cut and drilled to precise specifications to ease the process for unskilled individuals to put them together with confidence and precision in roughly 3 to 4 days.
The biggest section is approximately 7.5 feet long, which can be easily handled by a single individual. At the top point of the kit is a round metal plate; this is the only heavy part that will require the homeowner to hire lifting equipment.
BOSS Tiny House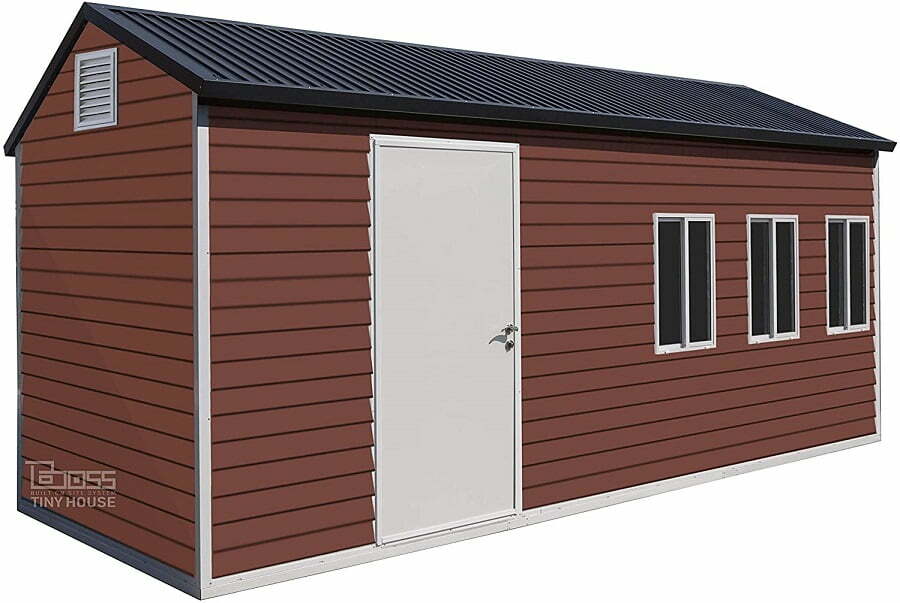 This Tiny House kit#ad can be a do-it-yourself build and constructed at any location. The homes are designed to be beautiful, customizable, and affordable.
The structure comes with step-by-step instructions that make the assembly process relatively straightforward, with two individuals being able to put it together in 3 days.
This structure provides the opportunity for homeowners to save on the cost of shipping big prebuilt homes on a trailer, and there is no requirement to use a crane for unloading purposes.
These affordable tiny house kits can be purchased and used as an office, cabin, game room, or additional room wherever preferred. The new structure will be beautiful, modern, functional, and affordable.
The home features durable steel construction with insulation and 10-foot ceilings with a smooth, spacious plastisol-coated interior. It can be mounted on a trailer or foundation, and the kit includes electrical; however, plumbing is optional.
Easy Domes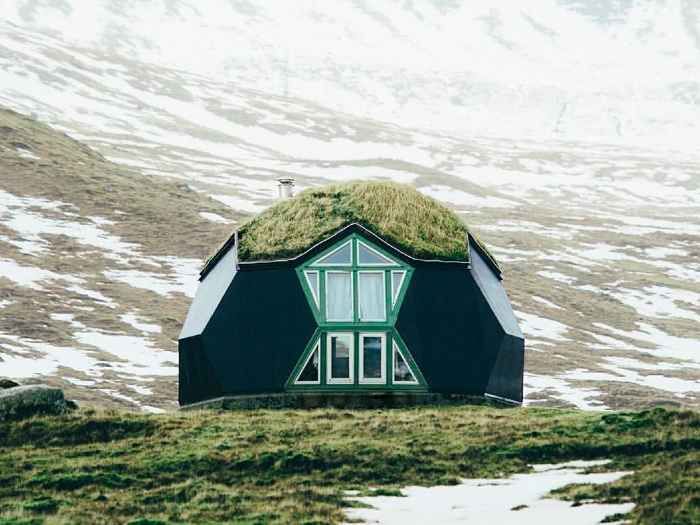 Easy Domes offers pre-produced and sustainable prefab building components for anybody who wants high-quality prefab homes under $20k. Their award-winning dome structure can be used for several purposes, such as private accommodation, eco-tourism, or a shop.
All domes are designed and manufactured according to personal wishes on features like windows, room arrangements, flooring, water- and energy supply, and interior and exterior building materials.
A dome-building kit includes 21 wooden sections, two wall sections for the main door, and load construction. Fittings designed to mount the sections are also included in the delivery.
Bamboo Living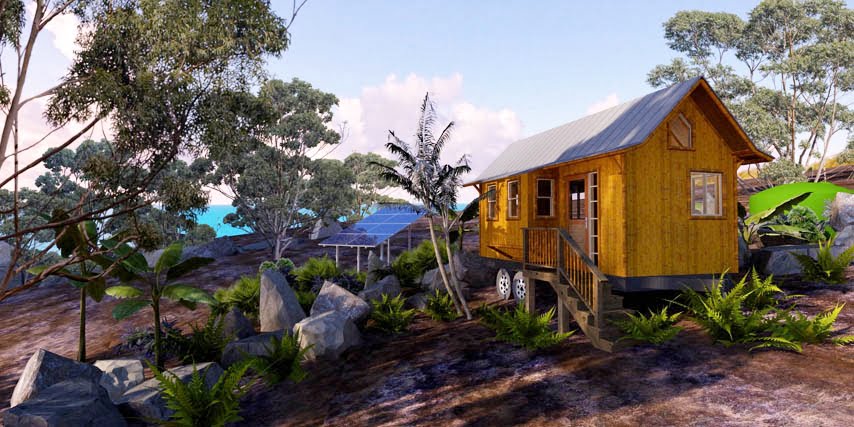 Bamboo Living is a company with architects and designers who bring together contemporary designs and fabrication practices with time-honored bamboo craftsmanship. This ensures that homeowners are provided with a sustainable custom home.
This eco-friendly company utilizes bamboo and other green materials to curtail its use of timber and wood. The structures are made from Grade A timber bamboo.
On-site, the assembly can be completed in 1 to 7 days. Houses are preassembled and transported from their factory. A local builder is required for easy reassembly and works on-site. The cost of the homes ranges between $203 and upward of $378 for each square foot.
The materials are sourced and treated with the highest standards to ensure extraordinary strength, durability, and fresh air quality indoors.
Additionally, their homes are constructed to endure extreme weather like hurricanes, earthquakes, and cyclones. The structures have withstood category five hurricanes with up to 200 miles-per-hour winds.
Allwood Outlet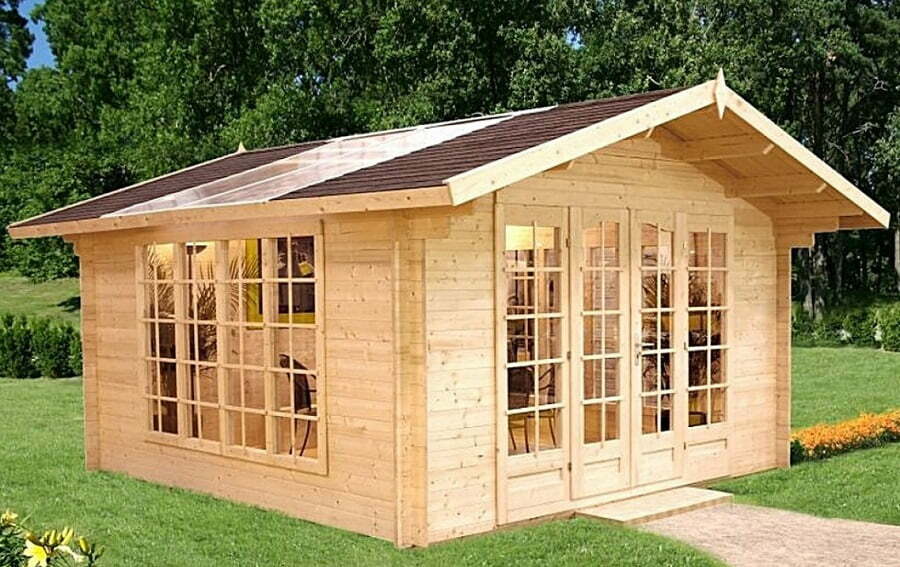 Allwood Outlet is a retailer of environmentally-friendly wood products manufactured and primarily imported from the Baltic States and Scandinavia.
The family-owned business is devoted to providing high-quality products at affordable prices. One of the company's offerings is the Allwood Escape, which is an inexpensive tiny house kit that is very much like that.
Two adults can complete the assembling of this kit in two days. All that is required is following the uncomplicated step-by-step do-it-yourself instructions. Only a few simple tools are required: a ladder, a tape measure, a level, a rubber mallet, a hammer, a screwdriver, and pliers.
Although the building system is relatively easy to put together, the prefab kit is made of durable, high-quality, dense grain Nordic Spruce.
One of the product's top features is that as your needs change, they can be modified to suit them. For example, extra wall planks can be added to build a loft, or an 8-foot canopy roof extension can create protected outdoor storage.
Additionally, a 17-square feet interior room kit, ideal for use as a bathroom, can be added for an extra $995. The home costs $4990 and measures 113 square feet.
Related reading: