Last updated on August 31, 2023
Here are the top prefab dome homes and their manufacturers on the market. Read on!
Dome homes may look weird, but the structure is highly efficient. Not only is it cheaper to build, but it also provides excellent air circulation and weather-proof durability.
Prefab technology makes dome homes even more accessible. Manufacturers build these domes in factories and deliver your model to your site.
This is the latest digest of prefab dome home builders. These are not only homes; the list also includes cabins and ADUs.
Table of Contents
Easy Domes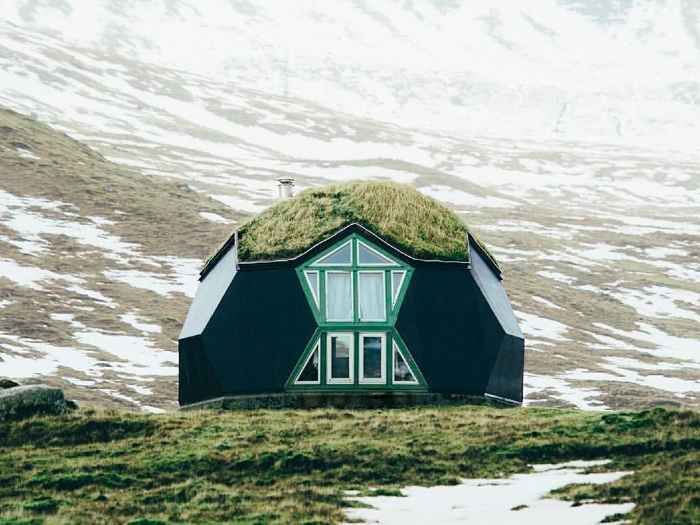 Easy Domes is one of the top manufacturers of prefabricated dome homes globally. The company's main goal is to build the highest quality and sustainable dome homes at the lowest cost possible.
The company makes small domes that can be installed by hand and large domes that can only be installed with the help of a crane. You can easily find a dome size to suit your accommodation needs. These prefab homes range from just 25m² up to 85m².
Easy Domes makes domes that are energy-efficient, cost-effective, and can be quickly installed. The dome homes are built to withstand wind speeds of up to 200 miles per hour.
Easy Domes are designed and manufactured by KT-Architects and are available worldwide.
Location: Torshavn, Faroe Islands.
Price range: $16,700 up to $52,300
Pacific Domes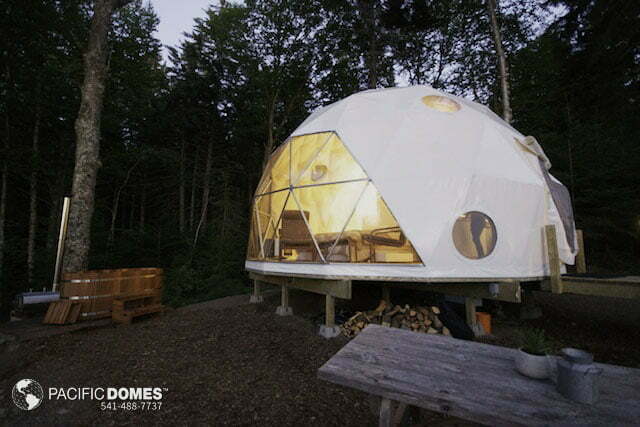 Since 1980, Pacific Homes has made prefab homes that are energy-efficient, exceptionally durable, and easy to erect. The company is based in Ashland, Oregon, and manufactures dome homes to meet the needs of individuals, corporate entities, and communities around the globe.
Pacific home manufactures dome homes, emergency relief domes, event domes, greenhouse domes, 360-degree projection homes, and playground domes. The available dome home sizes range from 16ft across to 30ft across.
Location: Ashland, Oregon
Price range: $5,640 to $22,305.
Natural Spaces Domes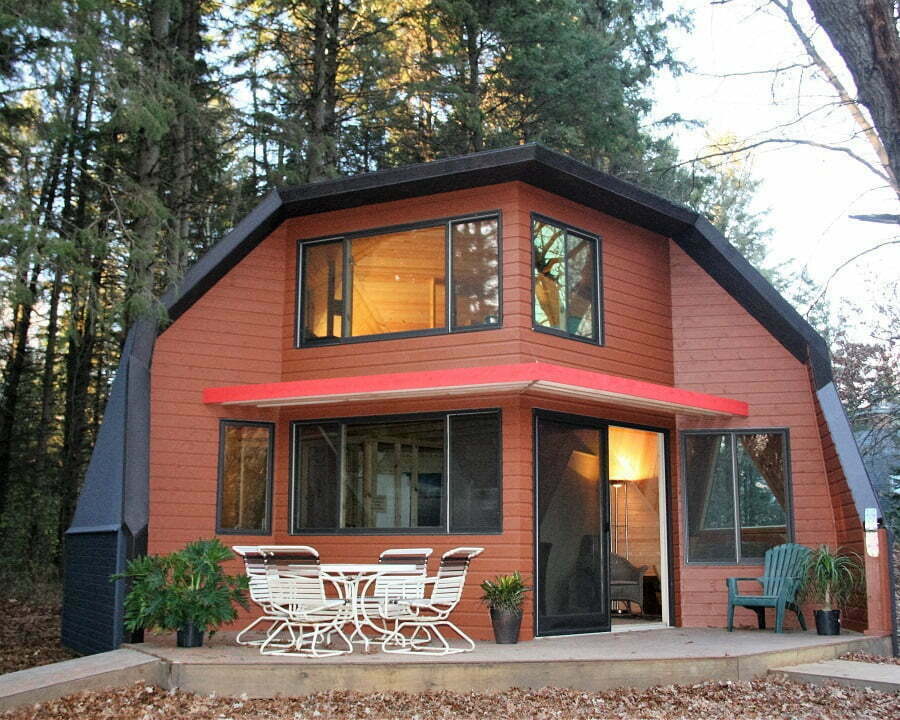 Since 1971, Natural Spaces Domes has been designing, manufacturing, and installing dome homes across the country. The company has a database of over 1600 different types of dome home designs for you to choose from.
The company is headquartered in North Branch, MN, but serves the whole country. Dome homes are available in various designs and sizes, ranging from 8m in diameter up to 14.8m in diameter. They make dome homes from reinforced timber and plywood. These homes are weather-resistant and can withstand winds up to 200 miles per hour.
Location: North Branch, MN.
Price range: from $20,000.
Solaleya Designs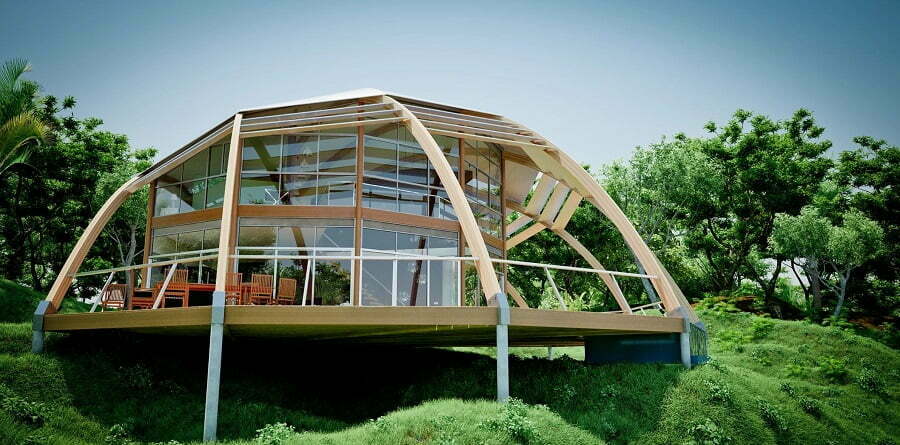 If you want a unique, custom, innovative and sustainable dome home, Solaleya Designs will sort you out. The company designs and builds the most stylish, energy-efficient, and sustainable dome homes.
Dome plans are available for unique residential, leisure, and commercial projects. Dome sizes range from 300 sqft up to 4900 sqft. Quotes can be obtained directly from the company on request. The company serves the entire globe, so you can get design and build services regardless of location.
Location: Paris, France.
EKODOME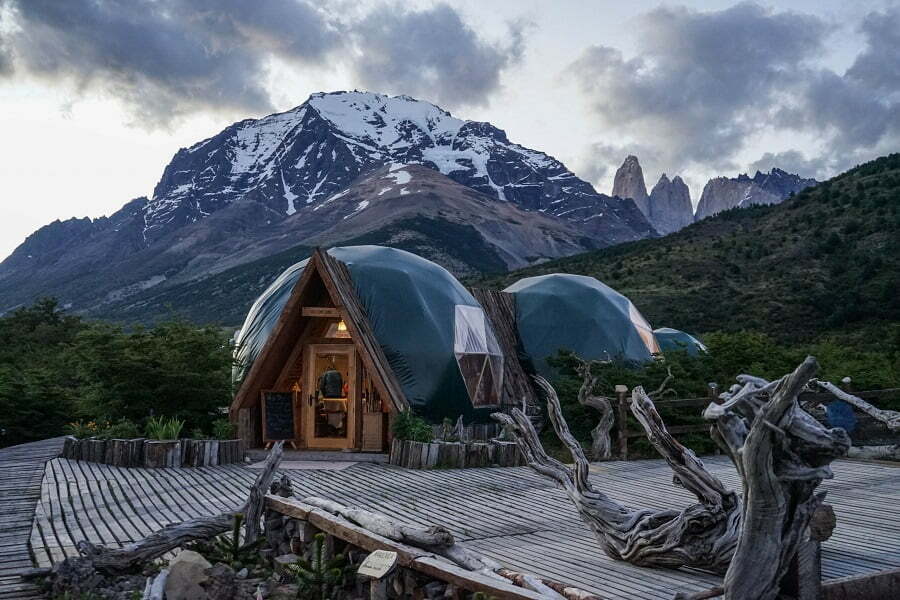 Based in Brooklyn, NY, EKODOME manufactures aluminum geodesic kits for the dome home industry. The aluminum frame design allows you to install any solid material to cover the structure. The material can be up to 10mm thick.
The kits are easy to assemble, so hiring a contractor is unnecessary. Since aluminum is 100% recyclable, the dome home kit is sustainable and eco-friendly. Prices range from $1,709 for an EKODOME SEED complete kit up to $45,499 for a COSMOS dome full installation kit.
Location: Brooklyn, NY.
Price range: $1,709 to $45,499.
Monolithic Dome Institute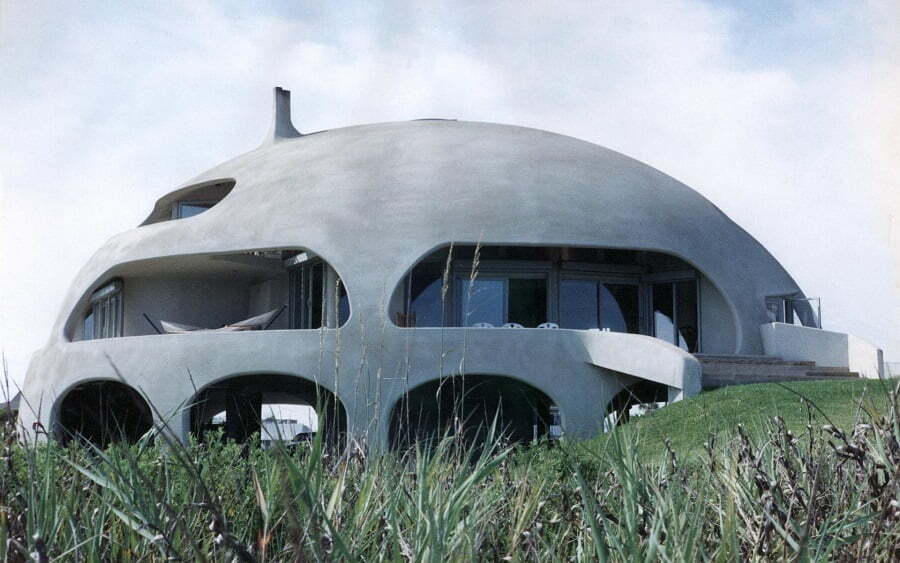 The Monolithic Dome Institute designs and builds a wide range of dome structures, from dome homes to storm shelters, church domes, storage domes, sports centers, multipurpose centers, and event centers, among other structures. Most of these structures offer near-absolute shelter protection according to FEMA standards.
Location: Italy, TX.
Canadian Dome Industries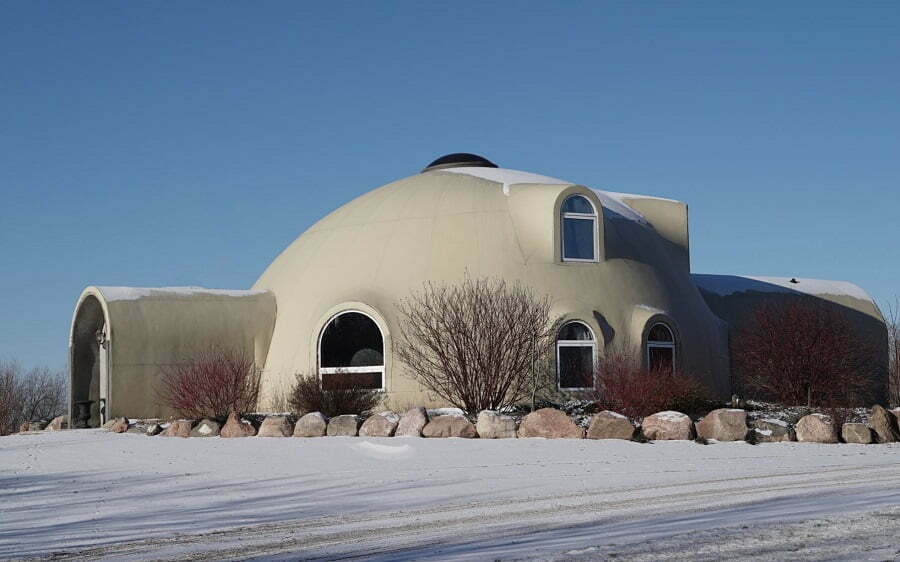 The Canadian Dome Industries company designs and builds dome structures for residential, industrial, and commercial uses. The monolithic dome homes made by them are not only stylish but also strong so that they can withstand all kinds of natural disasters, including; earthquakes, tornados, hurricanes, and even fires.
The company is known for producing energy-efficient, disaster-proof, low maintenance, and cost-effective dome structures. Their floorplans range from less than 1,000 sq. feet to over 1,000 sq. feet and above 3,000 sq. feet.
Location: Saskatoon, Canada.
Tortiga Cabins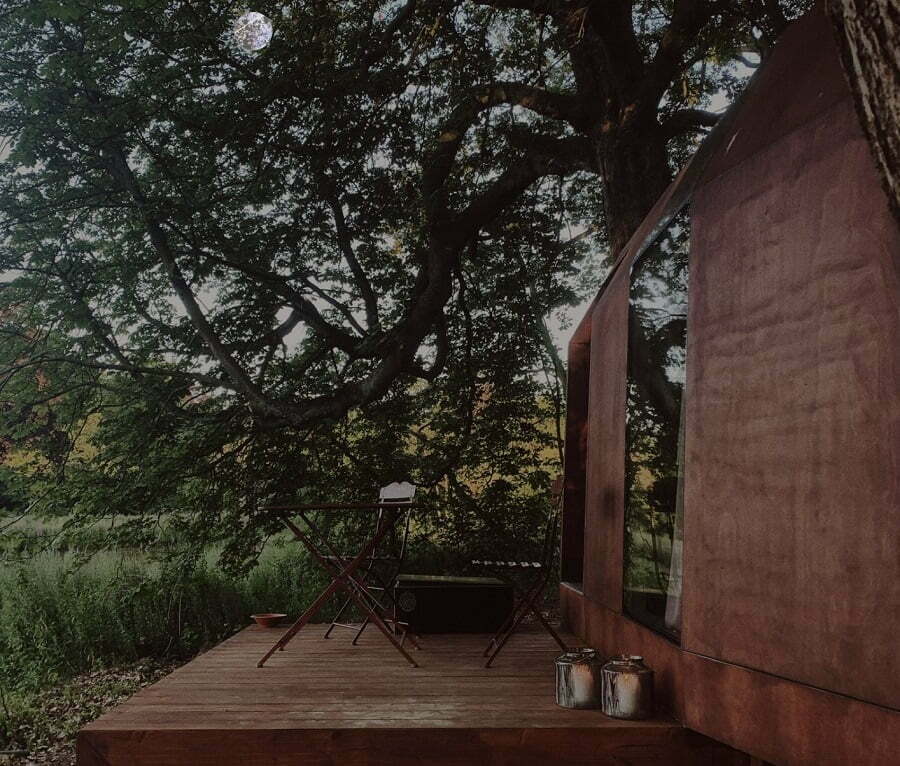 Tortiga Cabins is based in Ghent, Belgium, and is a leading manufacturer of dome homes. These homes are customizable, eco-friendly, sustainable, energy-efficient, sturdy, comfortable, and have impressive acoustic performance. You can choose the kind of exterior you want. This can be aluminum, natural wood, short steel, or rock panel. Prices differ greatly based on size and features. Quotes can be obtained directly from Tortiga Cabins.
Location: Ghent, Belgium.
Viking Dome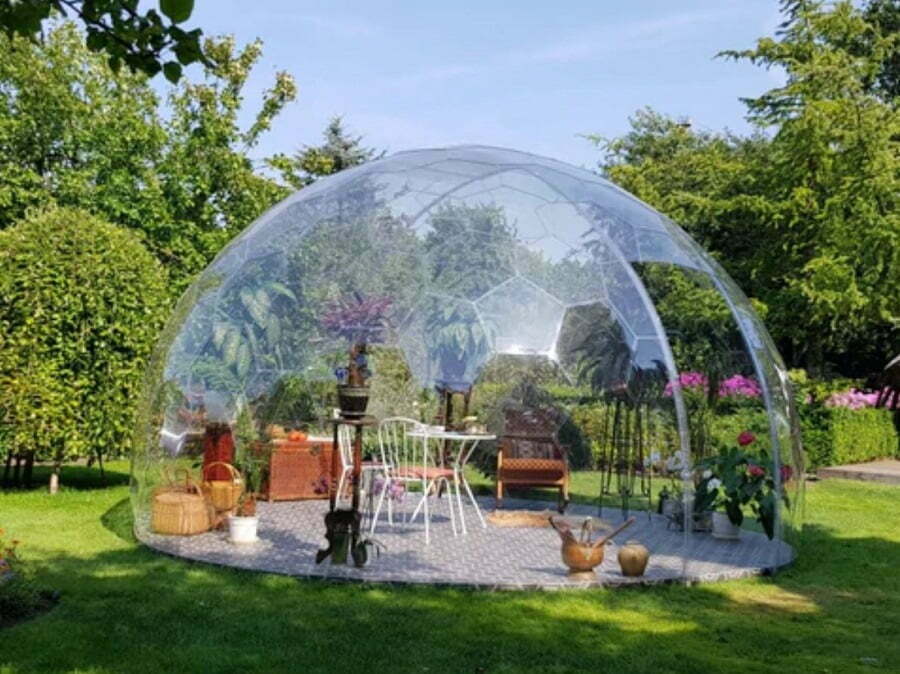 Viking Dome company has been in existence for over two decades and is famous for the small, transparent Aura domes they make. The Aura dome is a transparent, frameless, pavilion-type structure with impressive wind and snow load resistance. The company is based in Latvia and makes dome structures for the whole world.
Location: Latvia.
Price range: from $3,000 to $7,000.
Japan Dome House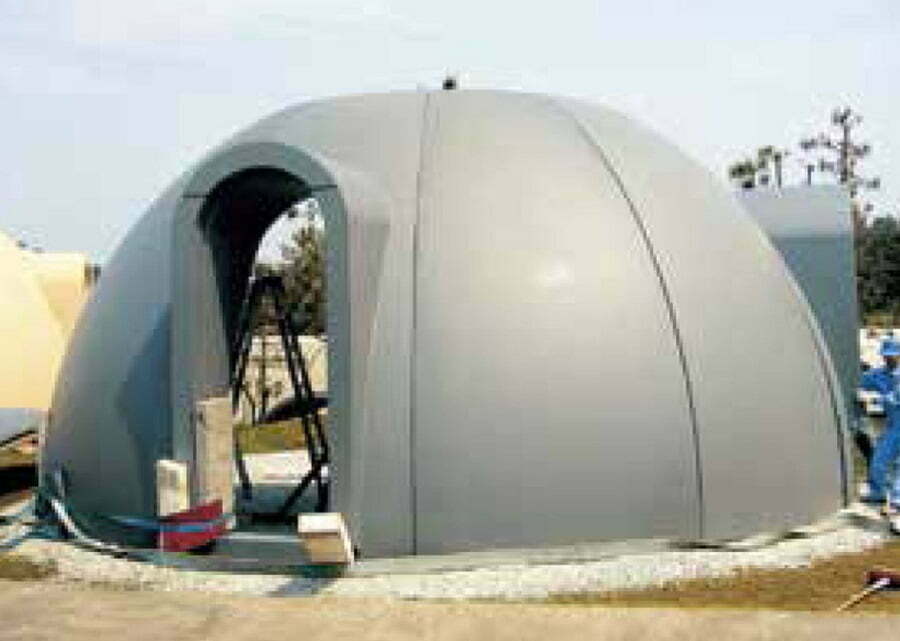 The Japan Dome House Corporation is a leading manufacturer of prefab homes. The company makes dome houses for the military, resorts, mass housing projects, disaster relief, and other applications. These houses are made from expanded polystyrene (EPS), which is lightweight and has superb thermal insulation properties.
The dome is coated with a UV-resistant coating to enhance its durability. You can get a quote for the type of dome home you want by submitting an online inquiry. The structure can withstand strong winds and the weight of snow and can be used in all kinds of environments and terrains.
The company is based in Japan and serves the entire world.
Location: Kaga, Ishikawa, Japan
Dome4House
Dome4House is based in Dnipro, Ukraine, and serves the entire country, the whole EU region, and the entire world. Shipping is done by sea, rail, and road. Customers in Ukraine and the EU can get easy shipping, delivery, and installation by the company's technicians.
The framing of the Dome4House domes can be made of timber, metal, reinforced wood, or thermally-modified wood. Dome sizes range from 6 meters up to 20 meters in diameter.
Location: Dnipro, Ukraine.
Price range: $4,000 to $32,000.
Biodomes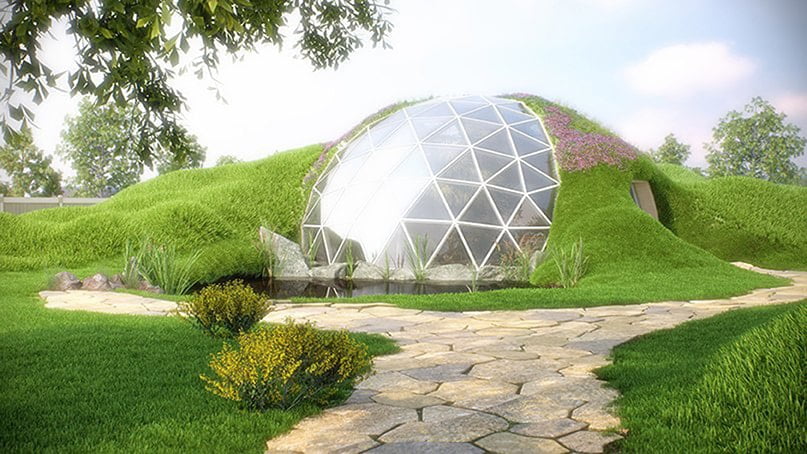 Biodomes builds and sells dome structures for the entire European Union market. Depending on the nature of the project, they can also build dome homes and commercial structures outside the EU. With over 20 geodesic dome designs available to consumers, the company uses toughened steel and aluminum to build the frame and laminated security glass.
A typical Biodome home features a dome covered with grass and earth. These homes are strong, durable, and energy-efficient, with a waterproofing, glass, and structure warranty.
Location: Carei, Romania.
Dome Homes of Florida
Dome Homes of Florida has been designing, manufacturing, and building disaster-resistant, cost-effective, and energy-efficient dome homes for over 35 years. The company can work well as a subcontractor with any general contractor in your local area to ensure you get the best possible results.
Location: Avon Park, FL.
Zomes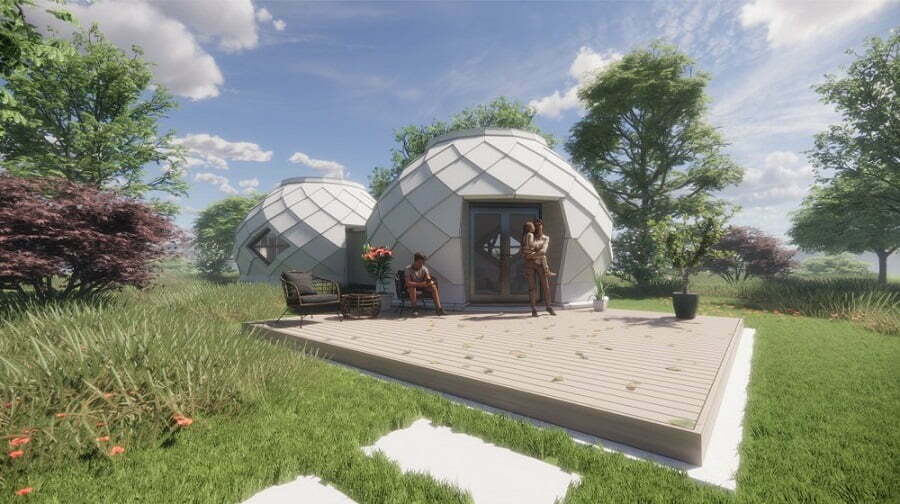 If you want a low-maintenance, durable, affordable, sustainable, and energy-efficient dome home, you may want to get in touch with Zomes. The company is known for making resilient structures that are fireproof, pest proof, waterproof, rot-proof, mold-proof, and snowproof. You can reserve a dome home by paying a $1,000 deposit regardless of the model. The material used to make these domes is mainly bio-ceramic cement.
Location: Petaluma, CA.
Price range: $75,000 to $125,000.
Dome Spaces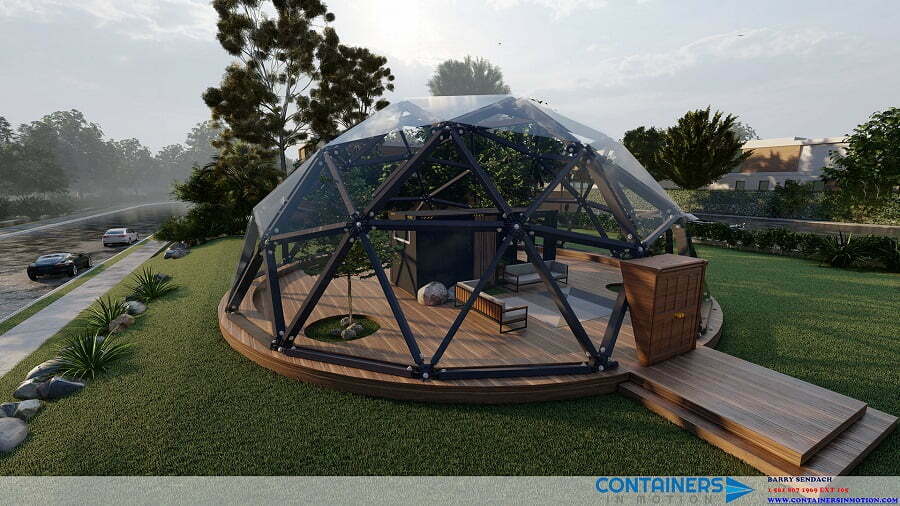 Dome Spaces is one of America's top supplier of geodesic domes. The company takes a different approach by enclosing a container home in a transparent dome. These domes come in various sizes ranging from just 3m up to 50m. The dome is made of PVC, UV resistant to improve durability. A two-story duplex dome home costs $31,950, while a 305 sqft fiberglass home costs $18,500.
Location: Boca Raton, FL.
Price range: $18,000 to $32,000.
PC Domes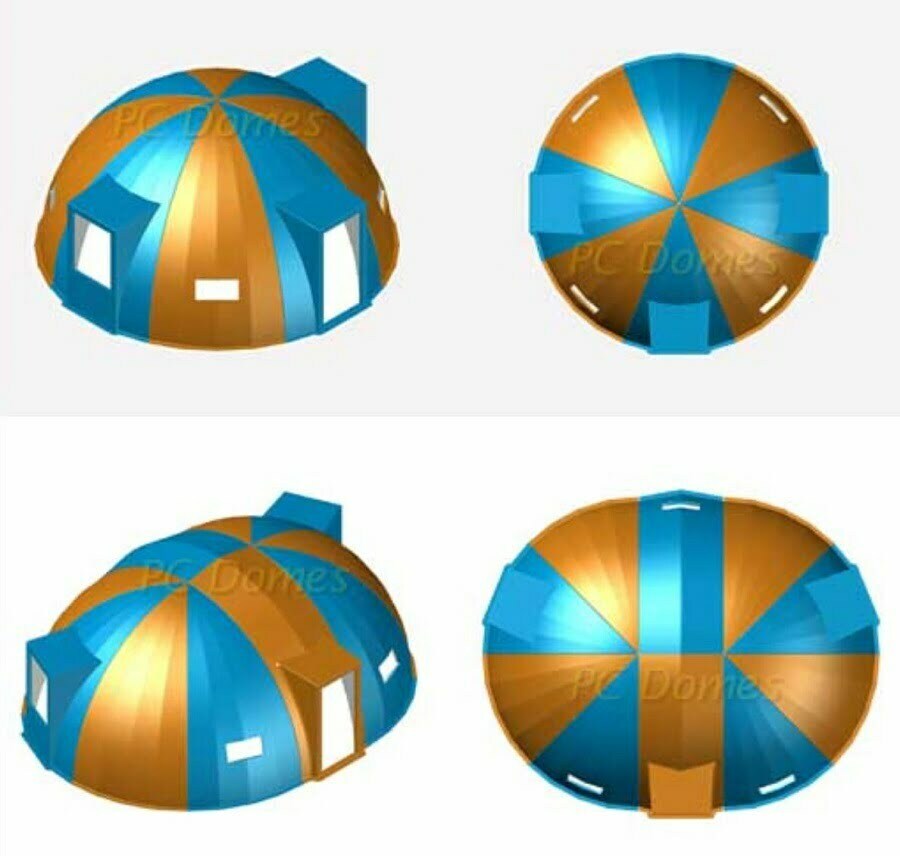 PC Domes makes dome structures with a wide range of uses, including; homes, car parking, guest house, factory shed, coffee shops, classrooms, chemical plants, snow shelter, souvenir shop, and many others. PC Domes makes domes that are easy to install and are strong. The material used has higher impact resistance than steel (greater than 8000psi).
Location: Gujarat, India.
Dome Shells Australia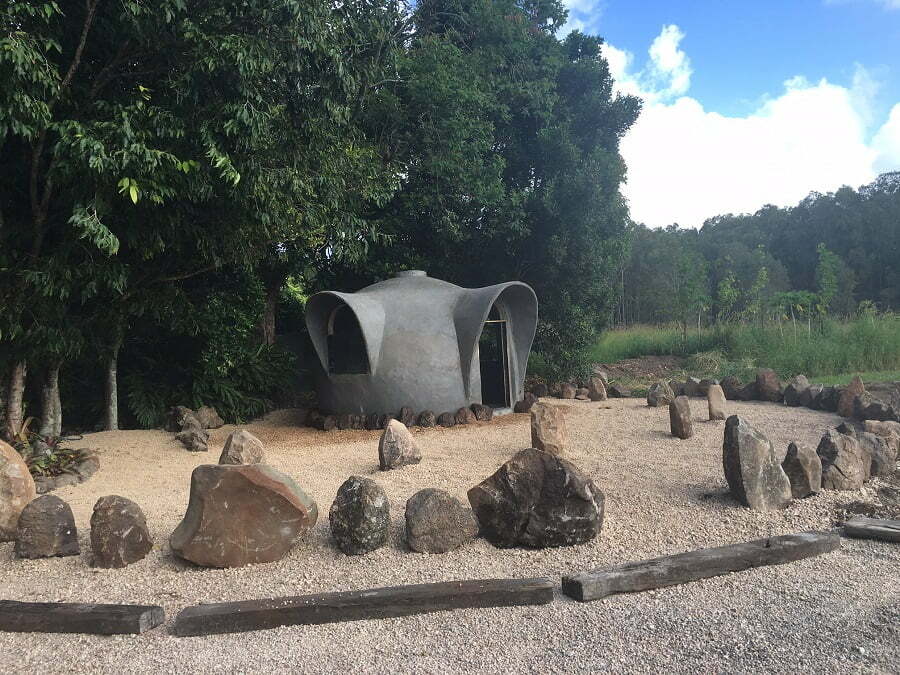 Dome Shells is an Australian company that designs, manufactures, and constructs prefab dome homes. The company uses a wide range of sustainable materials to make domes, including; basalt fiber-reinforced concrete and bamboo. These domes are sustainable, durable, energy-efficient, eco-friendly, cost-effective, and have impressive acoustic properties.
Location: Murwillumbah, Australia.
Price range: from $13,500.
EconOdome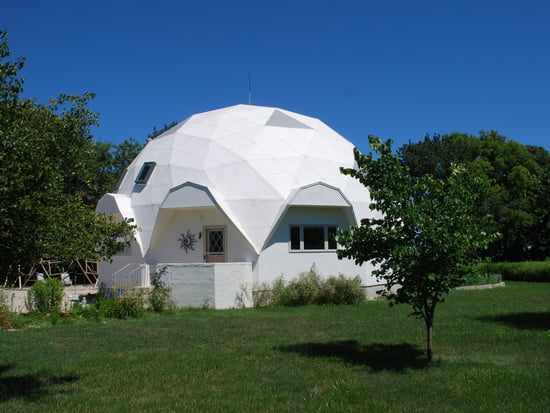 EconOdome has been designing and fabricating dome home building kits since 1982. The EconOdome kit includes interior panels, insulation (R-40 or greater), exposed wood trim, thermoplastic shingles, custom-framed skylight, and window and door frames. These homes can withstand hurricanes, fires, storms, and earthquakes.
Location: nationwide US.
Price range: from $14,000.
DreamDome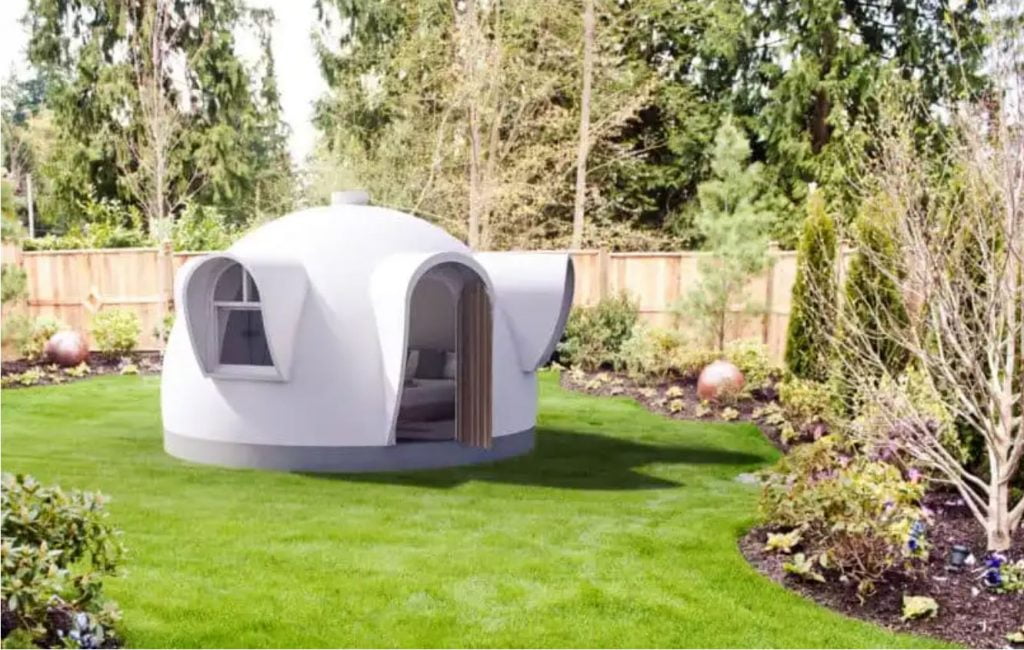 DreamDome designs dome homes that are light, spacious, safe, strong, and durable. Each unit comes with a warranty of up to 20 years. The Australian company plans to display its dome products in all Australian States soon. Dome homes from DreamDome are fire resistant and can withstand floods, hurricanes, earthquakes, 200mph winds, termite attacks, and many other disasters.
Location: Billinudgel, Australia.
Price range: $11,500 to $46,500.
DeepBlue Smarthouse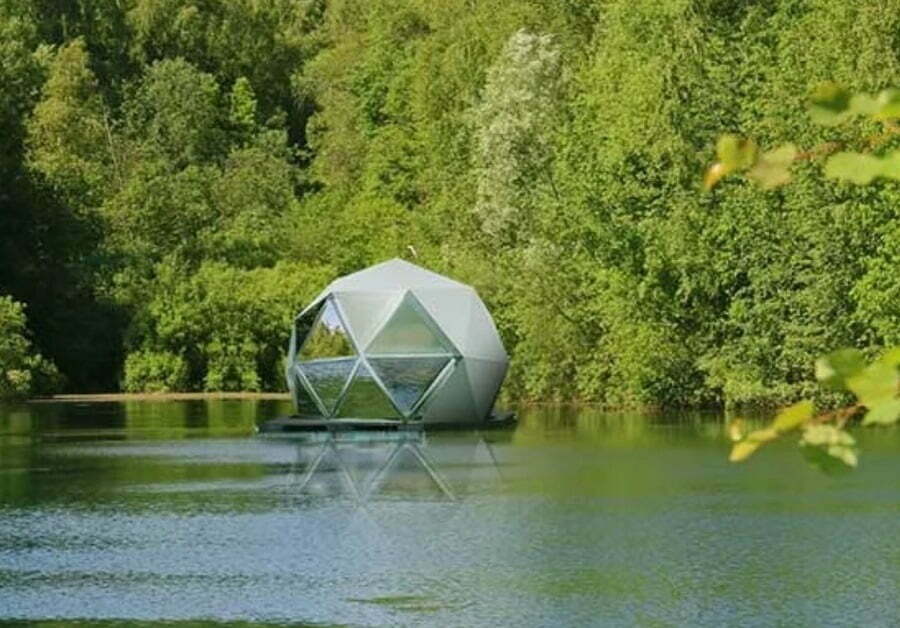 DeepBlue is a Chinese manufacturer of prefab homes. They are located in Ningbo, China. The company has been designing and building light-gauge steel framing for dome houses since 2009. In addition to dome homes, They also make strong steel framing for other residential, commercial, and industrial structures.
Location: Ningbo, China.
FAQ
Are dome houses cheaper to build?
Dome houses are cheaper to build than traditional homes because they require fewer materials to build the structure. However, there are still cheaper prefab home options.
How much does a dome structure cost?
Building a dome structure costs $100 to $250 per square foot. 
Are dome homes efficient?
A dome structure provides better air circulation, thus making it energy-efficient.
Do you need planning permission for a dome?
You need permits to comply with your local zoning codes.
Related reading: