Last updated on June 14, 2023
These are the top aluminum prefab home, ADU, and building manufacturers. Read on!
In recent years, aluminum prefab houses have been gaining popularity as a viable option for those looking to build a cost-effective, eco-friendly home.
In this blog post, we will delve into the world of aluminum prefab house manufacturers and explore why they are becoming an increasingly popular solution for modern living.
From their versatility to customization options, prepare to discover the numerous benefits that come with choosing an aluminum prefab home!
Table of Contents
AbleNook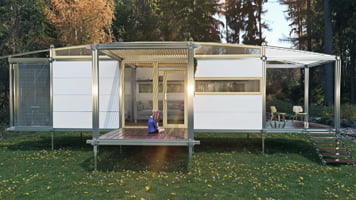 Contact phone: (443) 743-4190
Services and products:
Bespoke Dwellings
Eco Resorts
Modular Infinity Home™
AbleNook Modular Infinity Home™ is a unique and versatile aluminum prefab house manufacturer that offers bespoke dwellings for various purposes ranging from eco resorts to humanitarian aid. Their flat-pack design, made of aircraft-grade structural framing and insulated panels, allows easy assembly on uneven terrain without requiring excessive power tools.
With infinite sizing options, AbleNook is perfect for anyone looking for a modular home with an awesome view.
Proto Homes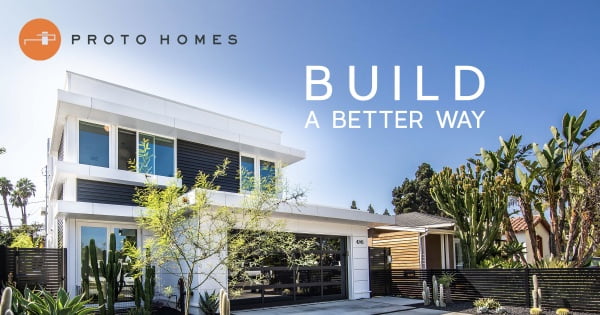 Facebook page: Facebook
Services and products:
Welded aluminum space frame with PVC and cementitious envelope
Galvanized corrugated steel cladding with factory finish
TPO commercial grade single membrane reflective roofing
Insulated glass with low e-coating
The PROTO PLATFORM and PROTO APP for simplified homebuilding process and post-occupancy monitoring and maintenance.
Proto Homes is a leading manufacturer of aluminum prefab houses that are built with precision and speed. The company offers a range of innovative features and technologies, including a welded aluminum space frame, hybrid balloon framing, insulated glass with low e-coating, TPO commercial grade single membrane reflective roofing, and more.
Proto Homes also offers the PROTO PLATFORM – one platform and one app – to make homebuilding simple and accessible at every stage of the process.
Austin Mohawk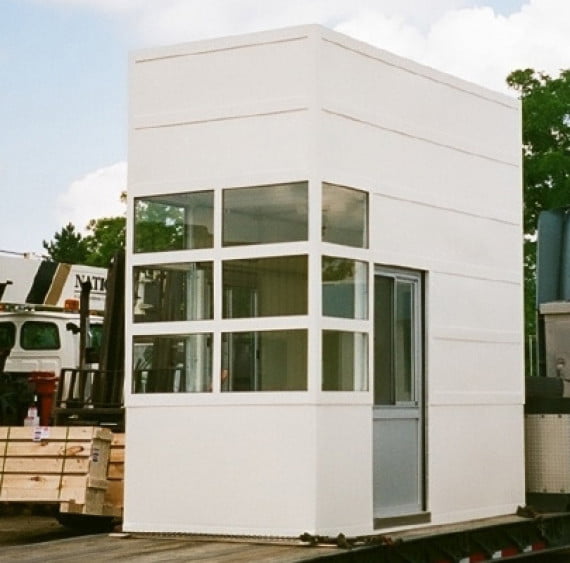 Facebook page: Facebook
Services and products:
Prefabricated metal buildings
Shelters
Metal canopies
Custom-built booths and buildings
Metal walkway covers
Austin Mohawk and Company, Inc. Is a leading manufacturer of prefabricated metal structures including buildings, shelters and canopies that offer superior quality, speed, economy and flexibility over site-built construction.
With more than 80 years of experience, the company has an integrated product line which includes custom-built aluminum or steel booths that are modular and aesthetically pleasing for specific purposes such as security buildings or parking booths. The metal canopies and walkway covers are designed to be fabricated and installed on-site for increased convenience.
Nestron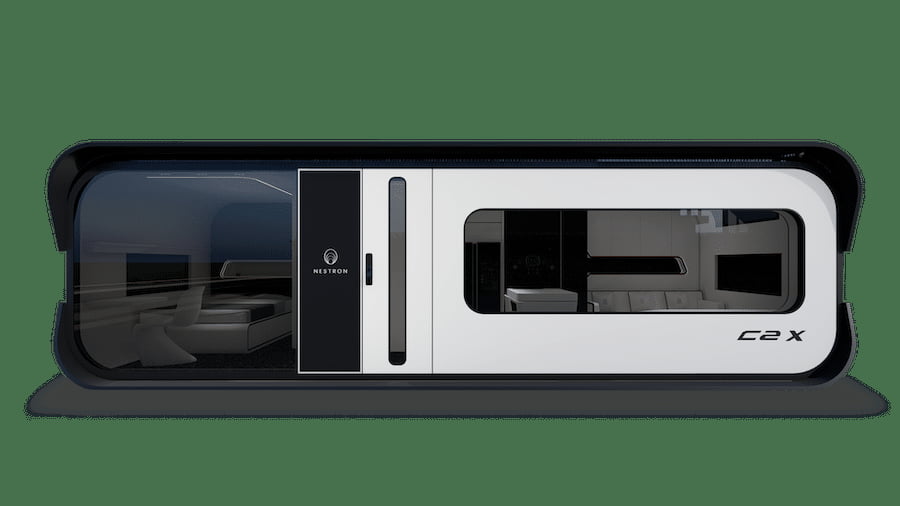 Contact phone: (662) 661-1709
Facebook page: Facebook
Services and products:
Fully prefabricated, integrated and equipped houses
Zero construction required upon arrival
Adaptive insulation suitable for all kinds of climates
Solid construction meeting fireproof and earthquake-resistant standards
Fully integrated smart house with voice-controlled functions
Nestron offers a fully prefabricated and equipped house that requires zero construction upon arrival. With one-piece steel and aluminum construction, adaptive insulation, solid structure, and integrated smart systems, Nestron ensures a comfortable living experience in all kinds of climates.
Simply pick your future house from their product catalogue, choose the place for your home, unpack it anywhere in the world, plug it in and live!
Kintronic Laboratories Inc.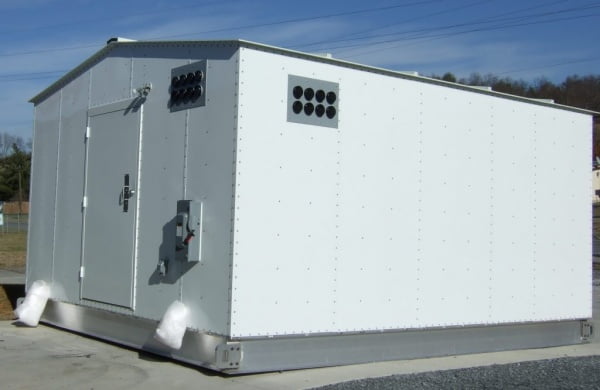 Contact phone: (802) 441-0141
Facebook page: Facebook
Services and products:
Custom-built aluminum prefab buildings
High-performance insulation
Integrated electrical subsystem with lighting, alarms, and grounding
Accredited evaluation and inspection services
Installation and integration of customer-furnished equipment into the building in their factory
This company offers fully-customizable, prefabricated aluminum houses with an all-welded frame construction. With options for insulation, electrical subsystems, HVAC systems, and a range of accessories to suit different locations and needs, they also offer installation and evaluation services.
Cover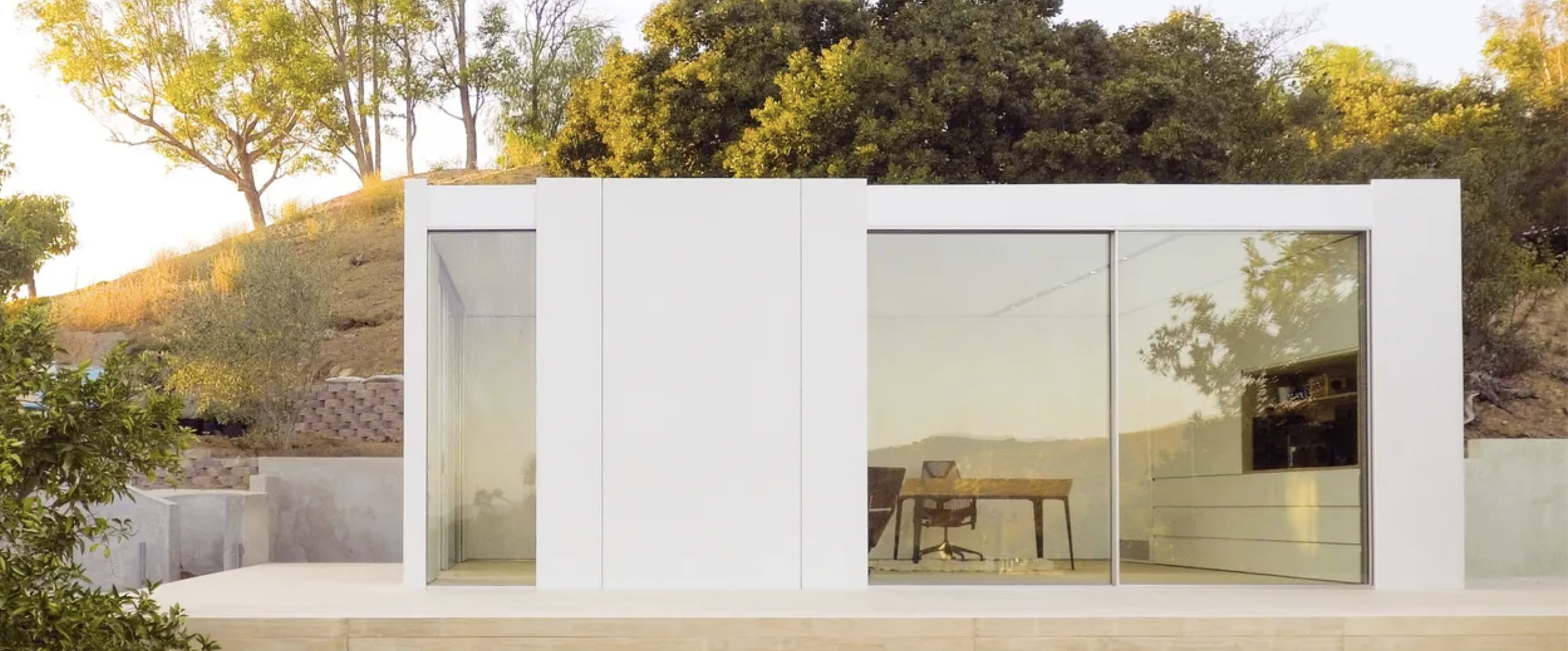 Facebook page: Facebook
Services and products:
Manufactures fully complete wall, floor, and roof panels in its factory
Transports panels on a standard truck and assembles them on site without a crane
Uses lightweight steel for the building frame and aluminum for the ceilings
Makes panels of a rubber composite material
Installs all plumbing and electrical wiring in the ceiling for easy access and maintenance
Cover is a highly innovative LA-based company that offers fully modular and easy-to-assemble aluminum prefab houses. The lightweight steel frame, rubber composite panels, and ceiling-installed plumbing and electrical wiring make their homes efficient to transport, build, and customize.
This impressive combination of innovation and convenience reflects the company's commitment to design quality homes that fit modern lifestyles.
AluHouse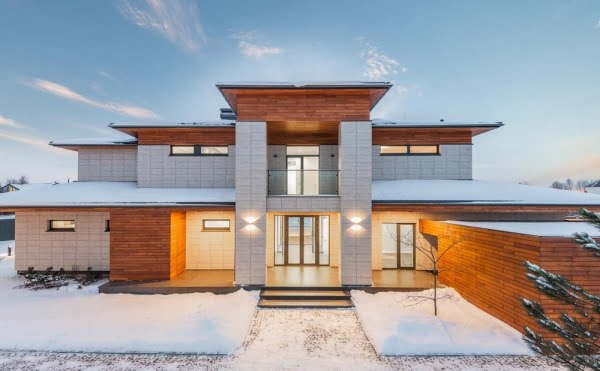 Facebook page: Facebook
Services and products:
Modular Integrated Construction (MiC)
Aluminum MiC
AluBridge
Alu-Scaffolding
Alu-Furnishing
This is AluHouse, a leading aluminum prefab house manufacturer with state-of-the-art facilities and a vast production capacity. Their innovative and sustainable Modular Integrated Construction (MiC) technology allows them to deliver high-quality housing solutions for residential, medical, school, tourism, office, commercial and mixed-use projects.
CDMG – Custom Design Metal Buildings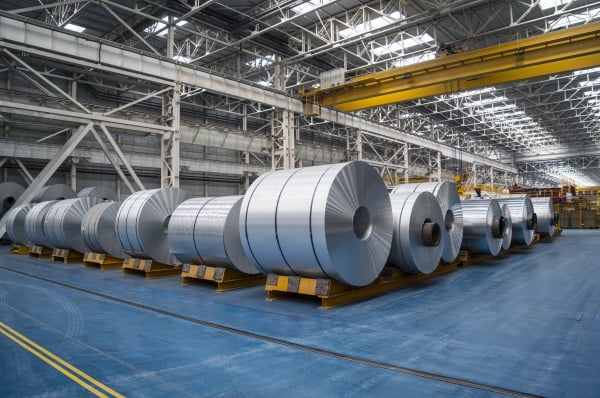 Services and products:
Pre-fabricated metal building construction and design for aluminum manufacturing facilities
Specialized buildings and facilities for complex aluminum manufacturing workflows
Expertise in accommodating the intricacies of aluminum manufacturing processes
Recommendations for the use of pre-fabricated metal buildings in aluminum manufacturing facility design and construction
Tailored solutions for the unique needs of aluminum manufacturing businesses
CDMG is a trusted manufacturer of pre-fabricated metal buildings specialized for aluminum manufacturing facilities. With years of expertise and knowledge in the industry, they recommend using their solutions to accommodate the complexities and intricacies of aluminum processing, ensuring efficient workflows.
Making this choice would be one of the best decisions you'll make in this line of business.
KONBUILD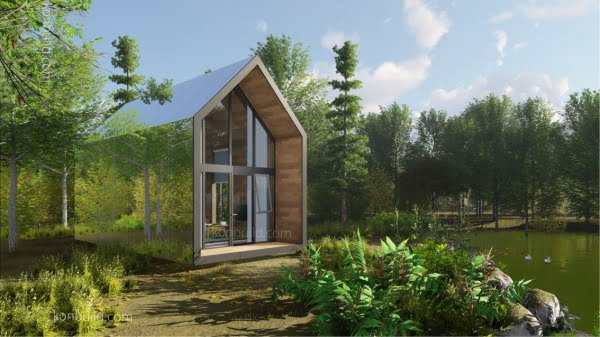 Facebook page: Facebook
Services and products:
Loft Mirror
Manor Wooden Villa – 01
Moonbox
Wood Whisper
Cloud Villa
This aluminum prefab house manufacturer offers various stylish and affordable options for people looking to build their own homes. Their solid steel construction ensures durability while the open plan living and luxurious features add to the comfort and elegance of each home.
Prices start from $22,000 USD.
Simplex Homes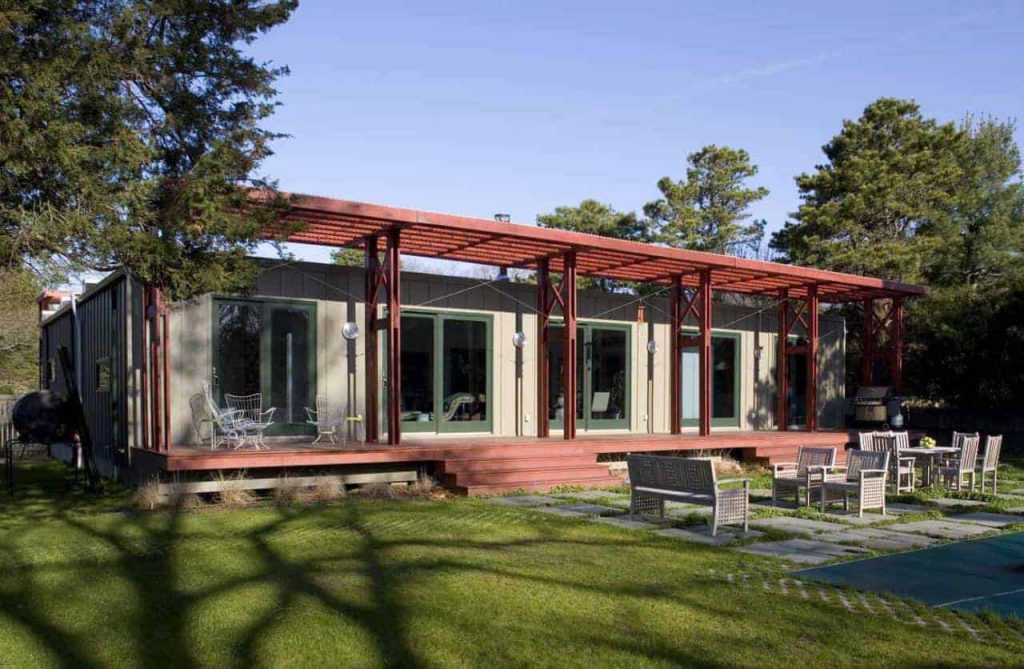 Facebook page: Facebook
Services and products:
Customization and rugged modular construction
Green built and energy star homes
Traditional 2-story homes
Exceptional long lasting homes
Expertise of experienced staff
Cornerstone Building Solutions is an aluminum prefab house manufacturer that has been in business since 2005. They specialize in offering a unique combination of customization and rugged modular construction with exceptional long-lasting homes built on Simplex Industries' components.
With the expertise of experienced staff, they provide homeowners with innovative design options for green-built or energy-star homes, or traditional two-story homes.
Wolf Industries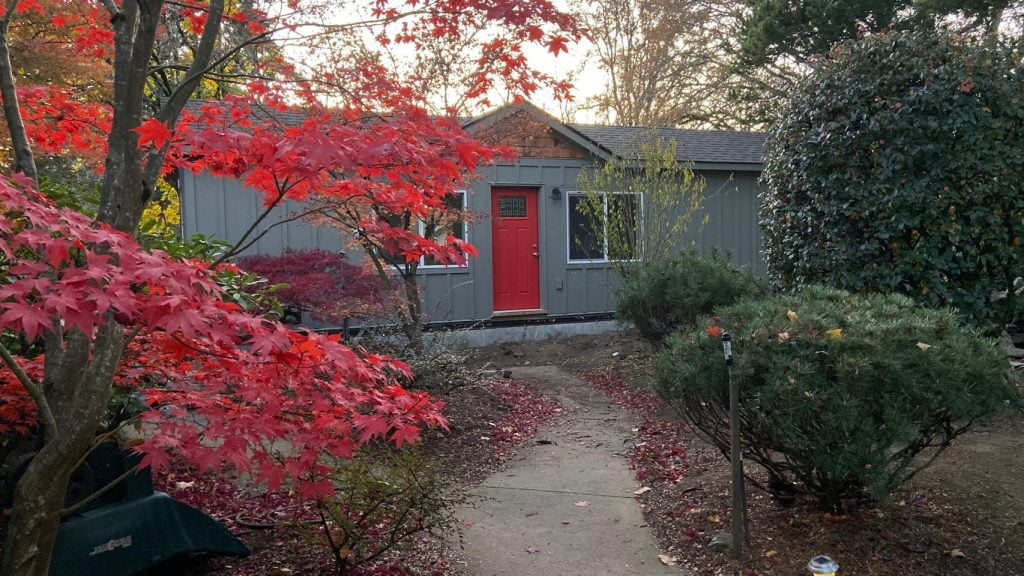 Contact phone: (360) 912-9519
Services and products:
Aluminum prefab houses
Request for more information
Learn more about their products and services
Options book
Customizable designs
This company is an aluminum prefab house manufacturer offering customizable options for their clients. They provide additional information to those interested in their services through an options book.
Savox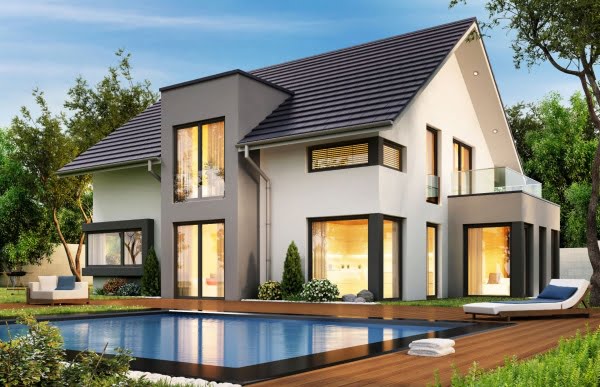 Services and products:
Prefabricated houses (low-energy, passive, and standard)
Joinery (wood and wood-aluminum, aluminum)
Stairs and doors
Walls
Floor and roof structures
This company is a manufacturer of high-quality prefab houses and structures made with wood, aluminum joinery, stairs, and doors. They prioritize customer satisfaction by building to their preferences while staying within budget.
With the ability to manufacture these structures in their plant facility, construction costs are kept minimal without sacrificing quality or efficiency.
Alan Modular Buildings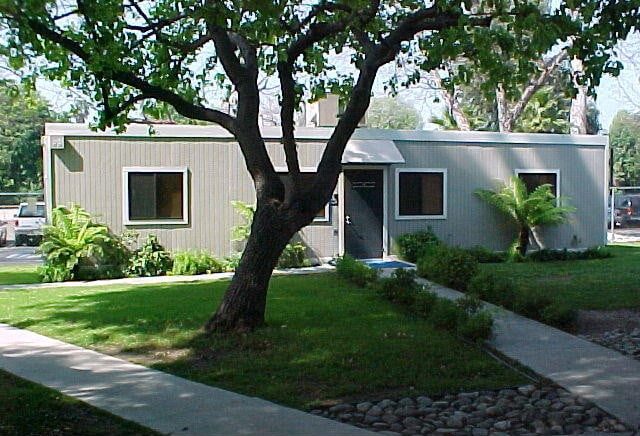 Manufacturer: alanprefab.com
Contact phone: (401) 708-9367
Facebook page: Facebook
Services and products:
Fully assembled aluminum prefab houses
Quick attachment with concrete wedge anchors
Utilities stubbed out for site connections
Options for A/C-Heat, restrooms, partitions, roof overhangs, drywall interior walls, exterior lighting, counters, over-sized windows, dual glazed windows, steel exterior, stucco exterior, aluminum exterior, sliding glass doors, vinyl floor tiles, carpet, one hour fire rating, wUI fire rating
California state approved and fully engineered for building permit application
This aluminum prefab house manufacturer offers fully assembled units that can be quickly attached to a permanent foundation using concrete wedge anchors. Their units come with utilities stubbed out for site connections and are approved by the California state for building permit application.
The company provides optional features such as partitions, restrooms, A/C-Heat and exterior lighting to suit the customers' needs.
Related reading: