Last updated on October 30, 2023
Exploring the realm of Modern Prefab Cabins, this article delves deep to list the best options because each offers unique, eco-friendly solutions and efficient designs that redefine contemporary living.
Modern prefab cabins elegantly merge convenience with stylish design, creating an idyllic retreat even in the most remote locations.
These innovative structures redefine the concept of the cabin, integrating sustainable materials and advanced technology without compromising on comfort or aesthetic appeal.
Table of Contents
Zook Cabins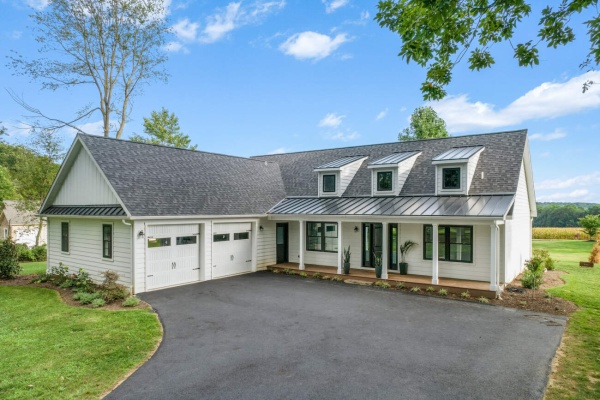 Manufacturer: zookcabins.com
Facebook page: Facebook
They offer:
Modern Prefab Cabins
Custom design
Quality base materials
Guided step-by-step process from initial design to final completion
Dedicated customer service.
The company manufactures modern prefab cabins targeting clientele in New York state. It offers luxurious and convenient cabin homes, integrating the tranquil rustic vibe and modern needs.
Committed to delivering superior quality, the company guides customers from the initial design stage to final completion.
Prentiss Balance Wickline Prefab Modern Homes & Cabins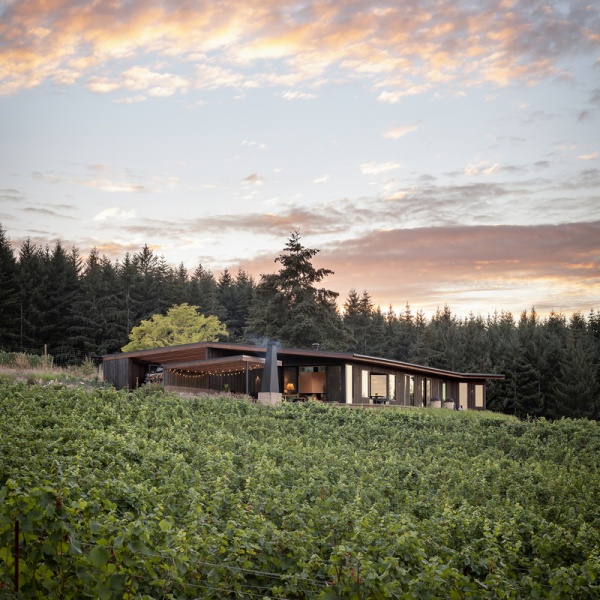 Manufacturer: pbwarchitects.com
Facebook page: Facebook
They offer:
Construction of prefabricated homes
Implementation of the Prefab process for expedited construction
Custom Prefab home design
Predesigned Prefab Cabin Series
Predesigned Prefab SML Series.
The company specializes in the production of prefab homes, constructed primarily off-site and delivered 80-95% complete. They offer both custom and pre-designed prefab houses, with average production time varying from 3-4 months.
The company also demonstrates a strong inclination towards location-sensitive design, especially focusing on incorporating water views and using materials that harmoniously blend with the natural environment.
Kanga Room Systems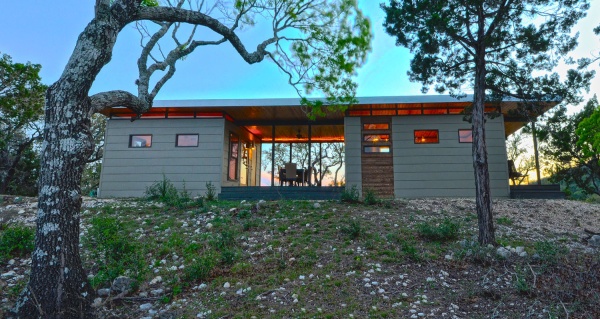 Manufacturer: kangaroomsystems.com
Contact phone: (430) 762-4905
Facebook page: Facebook
They offer:
Panelized prefab studio room kits
Backyard guest houses
Mancaves, Shesheds, and Shedquarters
Kanga Cabins
Kanga Dwellings
Kanga Room Systems is a manufacturer of panelized prefab studio room kits which can be utilized for various purposes such as backyards, pool houses, guest houses, mother-in-law quarters, and yoga studios among others.
These suits come in modern, mid-century styles and can either be delivered fully assembled or the wall panels can be assembled on site.
Their products are differentiated into two main categories: Kanga Cabins, designed for rural areas with no need for building authority inspections, and Kanga Dwellings, crafted for locations within city limits requiring permits and building inspections.
Both categories have identical floorplans.
Nomadic Shack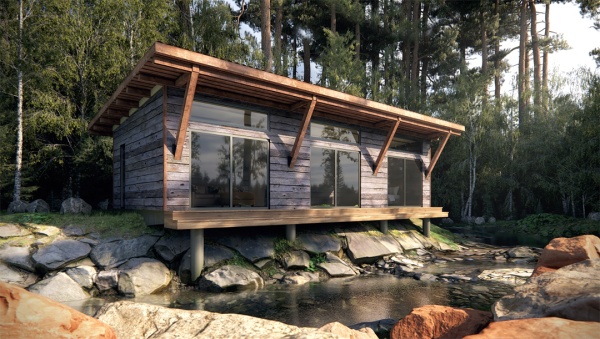 Manufacturer: nomadicshack.com
Facebook page: Facebook
They offer:
Customizable Nomadic Shack models
Rack Shack
Quack Shack
Jump Shack & Jump Shack XL
Can Shack
The company is a manufacturer of modern prefab cabins, offering diverse models like Rack Shack, Quack Shack, Jump Shack & XL, and Can Shack.
Their designs, customizable to individual needs, embody minimalistic style and simplicity, making a significant impact with efficient effort.
As stewards of the land, they aim to create eco-friendly structures that seamlessly integrate with their ecosystems for future generations.
Creekside Modern Prefab Cabin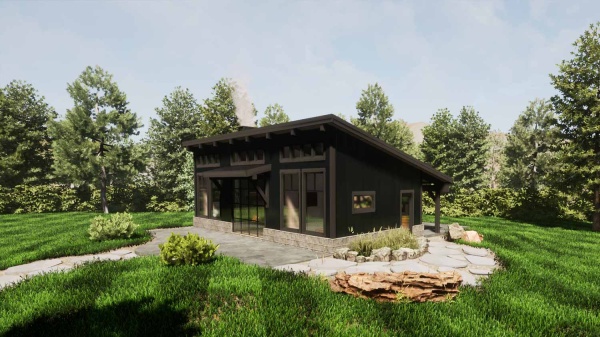 Manufacturer: integritytimberframe.com
Contact phone: (888) 731-4299
Facebook page: Facebook
They offer:
Modern Prefab Cabin Kits
Customizable floor plans
Site location impact analysis
Architectural design options
Insight into local labor rates
The Creekside Modern Cabin Kit manufacturer specializes in producing spacious, modern prefab cabins designed with specific attention to efficient use of space and aesthetic detail.
Their homes are designed to be flexible, customizable and functional, utilizing open concepts, a large kitchen centerpiece, and strategically placed patios to foster social engagement.
They offer project management assistance to better understand the range of costs associated with building their kits, which are influenced by site location, design, selected finish, and local labor rates.
Modern Shacks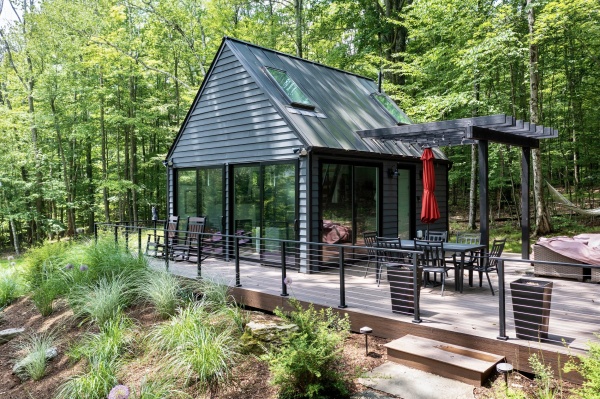 Manufacturer: modernshacks.com
Facebook page: Facebook
They offer:
Prefabricated Modern Cabins
Custom Design Services
Delivery and Installation Services
Repairs and Maintenance Services
Lease and Financing Options
Modern Shacks is a manufacturer of Modern Prefab Cabins.
The company can be contacted through the number (845) 663-4760.
Their website is professionally designed by Sidekick Visual; they also uphold a privacy policy.
The Backcountry Hut Company
Manufacturer: thebackcountryhutcompany.com
Facebook page: Facebook
They offer:
Prefab A-Frame
Preassembled Sauna
Prefab Two-Storey Cabin
Prefab Single-Storey Cabin
Flat-packed building systems
This manufacturer specializes in award-winning, sustainable prefabricated cabins. They offer a variety of compact modernist recreational structures, crafted to stringent standards with the aim of minimal environmental impact. Their offerings can be customized to a wide range of uses, landscapes, and lifestyle needs.
Summerwood Products Modern & Traditional Cabin Kits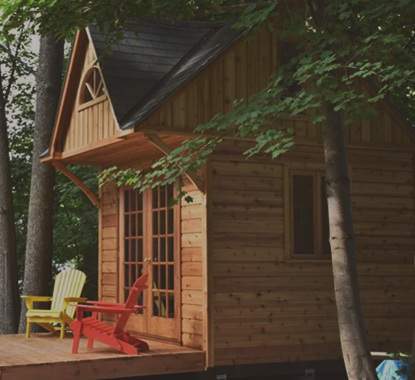 Manufacturer: summerwood.com
Contact phone: (866) 519-4634
Facebook page: Facebook
They offer:
Manufacturing of weekend cabins
Prefab cabin kits
Customization of cabin styles
Custom Design Center for personally designed cabins
Bala Bunkie, a bespoke cabin design, with 230 sq ft of space and a 100 sq ft footprint.
Summerwood is an expert cabin manufacturer known for producing weekend cabins that function as a second home. They offer various cabin styles which customers help design, ensuring a unique, personalized end product.
Popular for their custom design center, Summerwood's best-known cabin kits include the spacious 230 square foot Bala Bunkie.
Ulrich Lifestyle – Prefab Log, Modular & Custom Cabins for Sale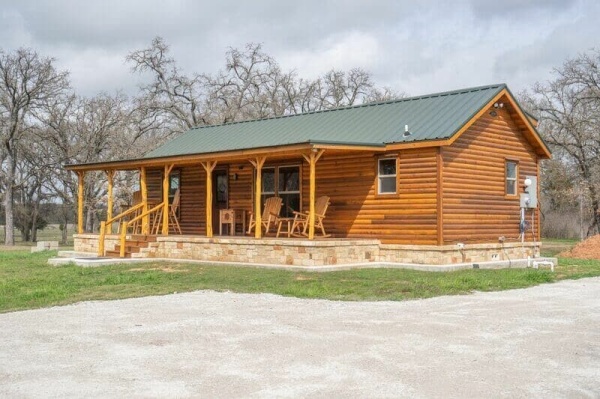 Manufacturer: ulrichlifestyle.com
Contact phone: (857) 142-8571
Facebook page: Facebook
They offer:
Prefabricated cabins
Off-site assembly
Complete construction prior to installation
Customization of cabin design
Floor plan customization
Ulrich is a manufacturer of prefabricated cabins, with a focus on providing customized, high-quality solutions for their clients.
They build their cabins to completion in climate-controlled facilities to ensure adherence to code and quality standards, then deliver them as fully-assembled units.
The company distinguishes itself through its commitment to non-standardized, highly customizable models, which allows clients to tailor their cabin's floor plan to their specific needs and preferences.
Westwood Cabins
Manufacturer: westwoodcabins.com
Contact phone: (901) 997-3144
Facebook page: Facebook
They offer:
Custom Modular Cabins (Westwood)
Studio Series (0 bedroom, 200+ sq ft)
Fog Hollow Series (1 bedroom, 300-450 sq ft)
Creekside Series (1 bedroom, 451+ sq ft)
Bear Ridge Series (2 bedroom, 600+ sq ft)
Summit Multi-Section Series (2 bedroom, 800+ sq ft)
Custom Plans & Building Services.
Westwood is a manufacturer specializing in modern prefab cabins suitable for various uses including getaways, tiny home living, and short-term rentals. Their product lineup consists of five diverse cabin models, ranging from a 200-square foot studio suite to a two-bedroom home over 800 square feet. They also offer customization options and a thorough cabin buying guide to support their clients.
Client testimonials indicate satisfaction with the quality of the homes built and the level of service received.
Koto Design
Manufacturer: kotodesign.co.uk
They offer:
Unusual cabin and home designs
Sauna collaborations between Koto and Out of Valley
Architecturally designed hotel, spa, and hospitality cabins
Prefabricated bespoke house designs
Assistance in custom-building homes through the Help to Build: Equity Loan Scheme
The company is a manufacturer of modern prefab cabins with a wide range of unique offerings. They produce bespoke designs for different purposes such as hotels, spas, retreats, and residential homes.
Known for their collaboration with world-class architects and AI artists for experimental sketches, their products can be used in rewilding projects or personalized with schemes like the Help to Build: Equity Loan in England.
My Cozy Cabins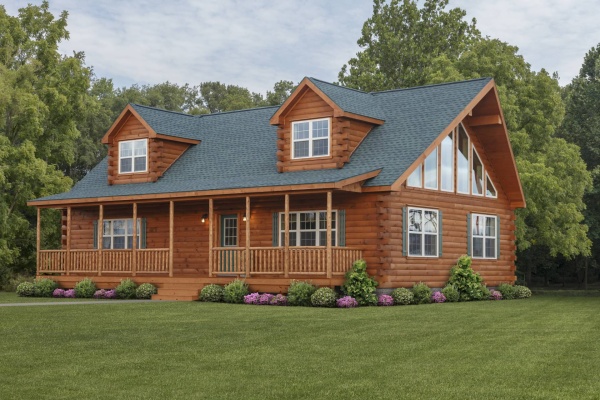 Manufacturer: mycozycabins.com
They offer:
Construction of quality modular log cabins
Prefabricated log home packages
Fully finished cabins
Custom solid wood cabinetry
Custom log-style homes
Cozy Cabins is a leading manufacturer of modular log cabins in the Northeast, combining traditional values of log home living with modern advancements.
They provide comprehensive services, from manufacturing to providing finished exteriors and interiors, aiming to reduce buyer stress.
The company prides itself on a quality team of craftsmen, fostering a reputation for outstanding quality in their products.
KONGA Cabin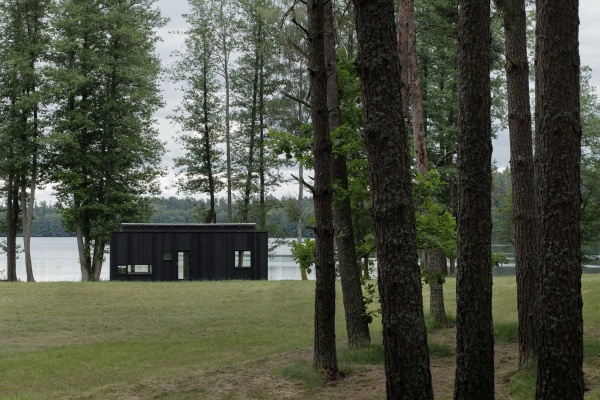 Manufacturer: kongacph.com
Contact phone: (254) 535-2419
They offer:
Unique tiny house manufacturing
Customizable cabin design with carefully positioned windows
Cabin interior made with sustainable materials like wood, veneer, wax, and oils
Use of off-cuts to save resources
Provision of a unique living experience integrated with nature
KONGA is a manufacturer of Modern Prefab Cabins, known for integrating carefully crafted, unique window designs in its structures to connect inhabitants with nature.
Their cabin interiors are created using environmentally-friendly materials such as wood, veneer, wax, and oils, even incorporating off-cuts to conserve resources.
Offering not just a place to stay, KONGA promises a complete living experience, appealing to individuals seeking a close connection to nature in their everyday lives.
American Log Homes and Cabins
Manufacturer: americanloghomesandcabins.com
Contact phone: (938) 623-8521
Facebook page: Facebook
They offer:
Log Cabin Kits
Prefab Log Homes
Customizable Floor Plans
DIY Options (do-it-yourself)
Design Flexibility
American Log Homes is a manufacturer specializing in log cabin kits and prefab log homes. It aims to help customers realize their dreams of owning a log home, whether as a new chapter in life or a vacation getaway.
The company offers flexible design options, allowing 'do-it-yourself' customers to customize designs as per their preferences.
Wheelhaus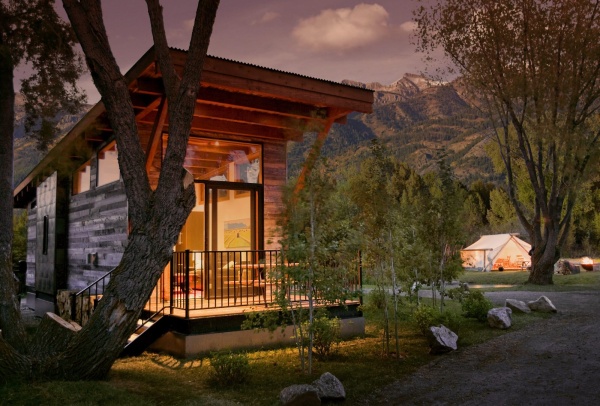 Manufacturer: wheelhaus.com
They offer:
Affordable high-end "tiny homes" and modular homes
High quality craftsmanship
Design services blending rustic and modern aesthetics
Energy efficiency focused and top of the line building materials
Turn key ready homes delivered on wheels
Wheelhaus, established in 2006, manufactures affordable high-end tiny and modular homes. Touting its motto "Living LARGE with Less," the company focuses on quality craftsmanship, progressive space management, and energy efficiency, utilizing durable and top-tier building materials.
Wheelhaus designs merge rustic with modern aesthetics and their homes, delivered with wheels, are ready for immediate use.
HMH Modern Prefab Cabin
Manufacturer: hundredmilehouse.co
They offer:
"Ready-to-build" premium cabin construction
Designed living spaces with thoughtful features for comfort
Use of natural materials and efficient floor plans
Distinct public and private spaces within compact square footage
Protection features such as slim roof profiles and windbreaks.
HMH ONE is a manufacturer specializing in luxurious, efficiently-designed "ready-to-build" premium cabins. Integrating the principles established by the Case Study House program and the Bauhaus school, the cabins feature exposed post-and-beam construction, natural materials and an effective floor plan, coupling comfort with compactness.
The 800 square-foot structure houses a bed, bath, and incorporates various functional features, offering an illusion of a larger space achieved by offset modules and a glass entry that duly separates the public and private spaces.
Resolution: 4 Architecture Wisconsin Cabin
Manufacturer: re4a.com
Facebook page: Facebook
They offer:
Modular and Panelized Prefab
Two-Bar Slip Typology Series
Prefab Cabin Design with Multiple Covered Deck Spaces
Butterfly Roof Design with Tall Ceilings and Clerestory Windows
Construction for Remote Site Locations
Resolution: 4 Architecture is a New York-based company that specializes in modular and panelized prefab constructions.
Renowned for designing modern prefab cabins, they offer structures suitable for residential, commercial, and apartment purposes.
One notable project is a two-bedroom cabin created in 2011, in Door County, Wisconsin, using three boxes and a panelized fireplace, exemplifying the firm's emphasis on efficient modular construction, practicality, and connection with the natural surroundings.
Hartville Outdoor Products – Prefab Cabins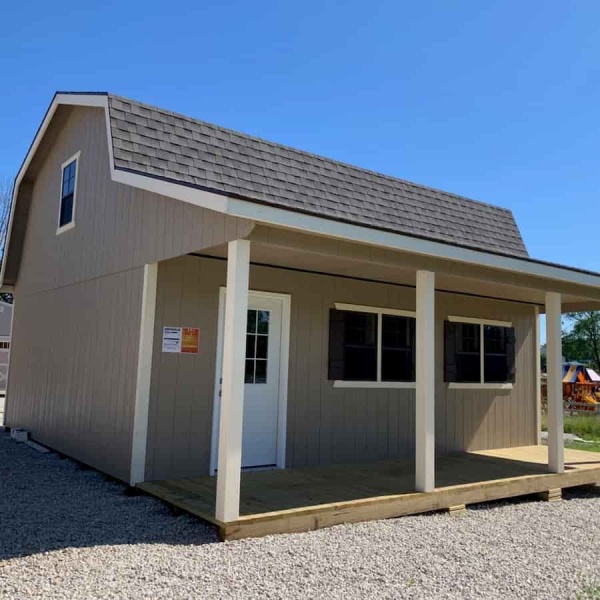 Manufacturer: hartvilleoutdoorproducts.com
Facebook page: Facebook
They offer:
Ad Specials on Products
Convenient Delivery for Orders over $50
Flexible Payment Plans
Sale of High-Quality Prefab Cabins
Selection of Modern to Rustic Prefab Cabins
Hartville Outdoor Products specializes in the sale of prefabricated and on-site built cabins, primarily servicing the mid-western area of the United States. They offer a variety of cabin styles, from modern designs to rustic visuals, complete with a wide selection of different themes, siding options, and floor plans.
Their cabins are built to withstand various elements, ensuring durability and quality, and serve as a popular choice for individuals seeking to enhance their properties.
Passive Solar Dogtrot Mod House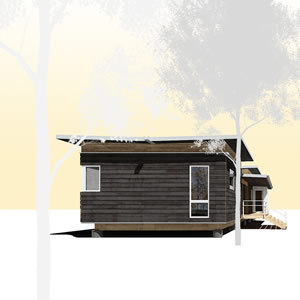 Manufacturer: greencabinkits.com
Impresa Modular Homes

Manufacturer: impresamodular.com
Contact phone: (628) 547-1296
Facebook page: Facebook
They offer:
Home Design (including Interactive Design Tool, Universal Design, Custom Modular Homes, Modular Log and Cabin Homes)
Modular Construction (offering Modular Homes 101, comparison between Modular and Manufactured homes, Energy Star homes)
Finance Assistance (providing Modular Home Prices, Mortgage Calculator, About Construction Loans, Credit Repair)
Opportunities for Contractors (Partner Opportunities for Local Contractors, education about Off-site Construction)
Developer Opportunities (single-family, multi-family, infill lots, and development project collaborations)
The company offers a range of modular homes, including cabins, log homes, and tiny homes.
They employ an advanced modular off-site solution (AMOSS) for convenience and efficiency.
Additionally, they provide financial services such as construction loans and credit repair, catering to both individual homeowners and larger development projects.
Stillwater Dwellings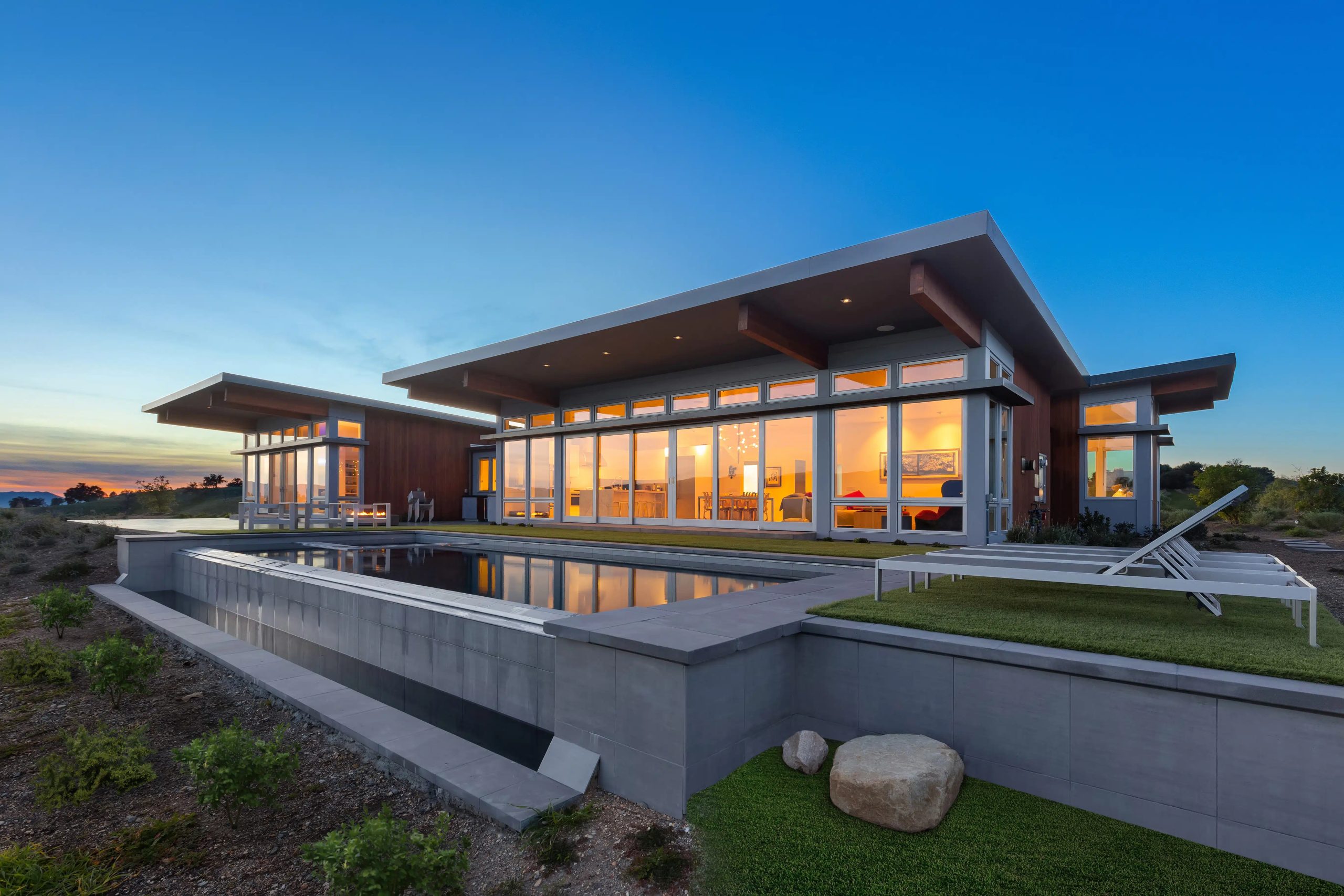 Manufacturer: stillwaterdwellings.com
Contact phone: (800) 691-7302
Facebook page: Facebook
They offer:
Modern prefab homes
Customized design services
Construction with consideration for building codes and load-bearing walls
Home placement consultation
Constant guidance from experienced professionals
Stillwater Dwellings is a modern prefab cabins manufacturer that offers meticulously designed and expertly crafted homes.
The company believes in creating meaningful connections through the power of design, aiming to reflect contemporary lifestyle needs and relationships with outdoor spaces in each home.
Emphasizing quality, it delivers cost-effective prefab homes, maintaining high standards through constant guidance from professionals knowledgeable in building codes and structural integrity.
Green Modern Kits: Modern SIP House Kits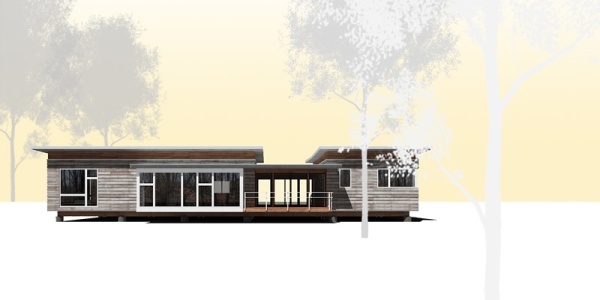 Manufacturer: greenmodernkits.com
They offer:
Modern Passive Solar Prefab Homes
R1 Residential Prefab
Modern Additions & Garages
Cottage Prefabs
Prefab Cabins
Green Modern Kits is a manufacturer of modern passive solar prefab homes and cabins. The firm emphasizes efficiency and environmental responsibility with designs incorporating passive solar and structured insulated panel technologies.
Distinct for its modern and practical approach to cabin lifestyle, the company also operates Green Cabin Kits, a subsidiary focusing on affordable, green cabin prefabs.
Lloyoll Prefabs
Manufacturer: lloyoll.com
Facebook page: Facebook
They offer:
Design and delivery of modern modular homes throughout North America
Premium prefabricated homes with enhanced natural surroundings and luxurious amenities
Customization options for exterior and interior finishes
Provision of a host of additional options to personalize prefabricated homes
Convenient online pricing and customization of modern prefab homes
Lloyoll Prefabs is a North American firm specializing in the crafting and delivery of modern, loft-style prefab homes.
The company places premium living at the forefront of its designs, integrating luxury amenities and eco-friendly fixtures like energy-efficient LED lighting and heated floors.
Offering customization options, from exterior to interior finishes, Lloyoll Prefabs aims for a buyer-friendly approach to home acquisition.
Muskoka Modern Prefab Cabin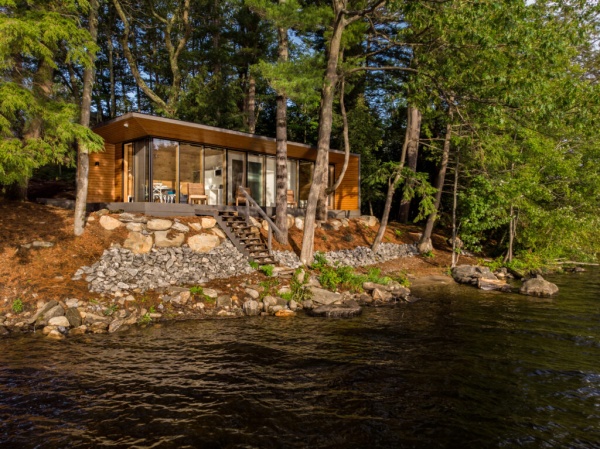 Manufacturer: altius.net
Facebook page: Facebook
They offer:
Modern Prefab Cabin Manufacturing
Water-Access Installation
Site Sensitivity Analysis
Capacity for Large-Scale Prefab Projects
Efficient Space Layout Design
The company manufactures modern prefab cabins, specializing in remote and difficult-to-access locations. Their approach involves detailed site sensitivity analysis and consultation with local municipalities. They demonstrate flexibility and efficiency in dealing with legal size restrictions and challenging terrains, providing compact designs tailored to the unique demands of each site.
Their expertise also includes replacing old structures with new ones. The finished products often appear as city condo-style units immersed in natural settings.
Related reading: