Last updated on October 30, 2022
These are the best prefab granny pods to put on your property as a permanent dwelling for your aging relatives.
The prefab granny pod is an ADU, also known as the in-law suite, and it's designed to be a small permanent living unit for aging relatives. 
They come in different sizes, designs, and features; however, the one defining factor is their space efficiency. You can typically fit one in your backyard.
It is an excellent solution to put your in-law in, as long as you can get your spouse to agree with it. You'll be surprised that these units come with full amenities that make a living in them 100% comfortable.
Consider the following ADU units as the ideal granny pod option.
Table of Contents
RadLab Model 4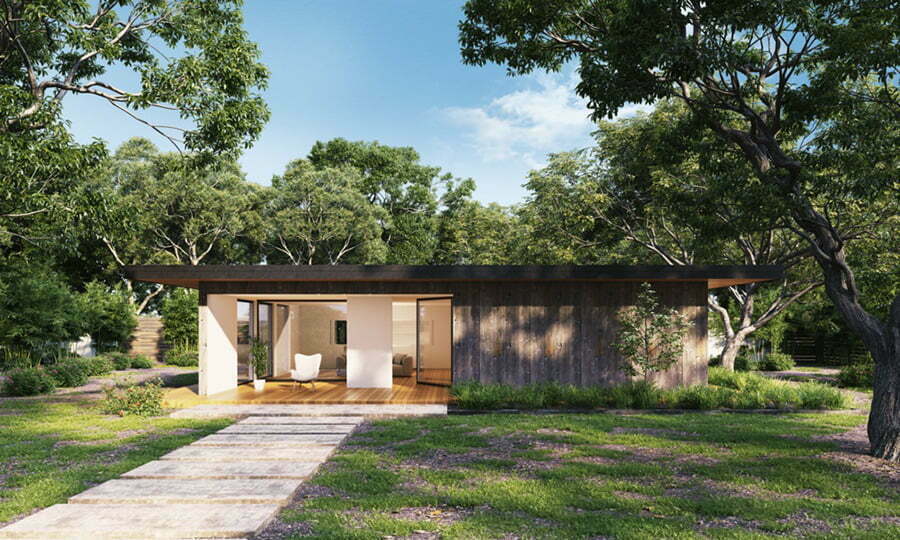 RadLab is committed to finding new ways and approaches to modern designs. They have state-of-the-art home designs for all kinds of customers.
Model 4 is the largest unit in the Container Living Unit series. It represents a comfortable lifestyle. This model has 1200 sqft, two bedrooms, and two baths. The home has a primary suite with a spacious living area. The wall-to-wall glass doors and windows welcome the natural light.
RadLab Model 2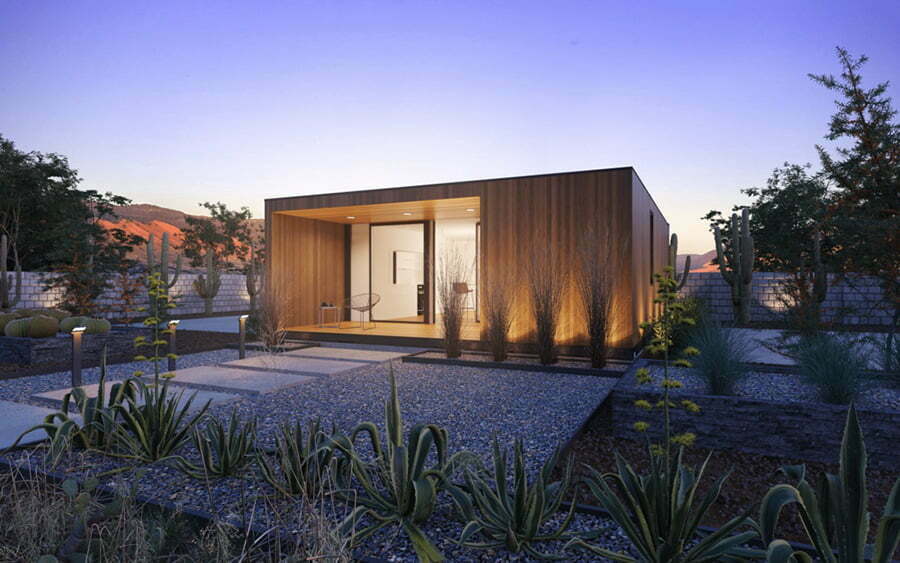 RadLab's Model 2 is a small unit with only 480 sqft. What it lacks in space, it makes up in efficiency and maximization. This model provides a private sleeping area with a division for your open living room and kitchen. It has several areas for an outdoor and indoor living experience.
RadLab Model 3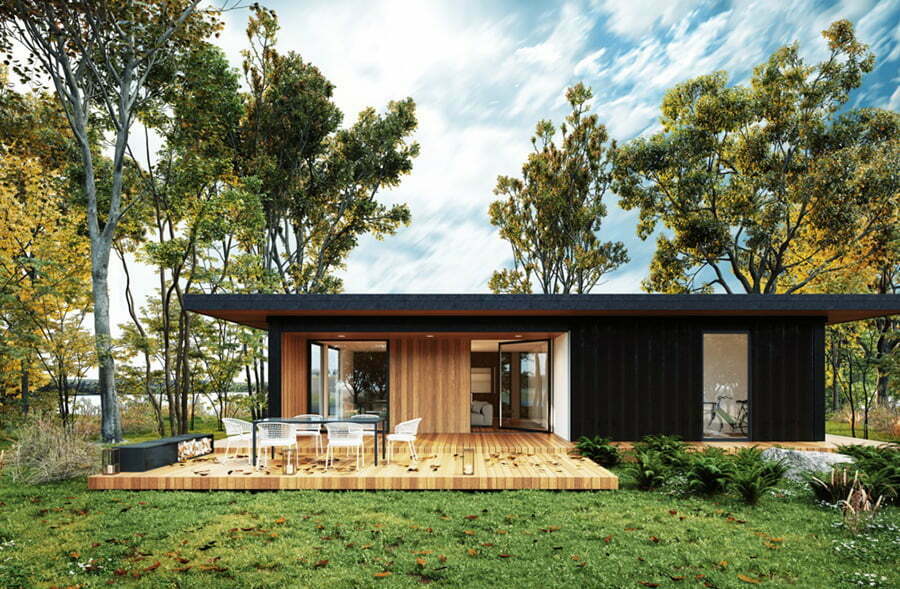 Model 3 is bigger compared to Model 2. It has a total of two bedrooms and one bath. The total living area is 960 sqft. This home is spacious, with incredible outdoor spaces. This model can be converted into an ADU. It can also be turned into a granny flat, an in-law suite, and more.
PMHI Sonoma Granny Flat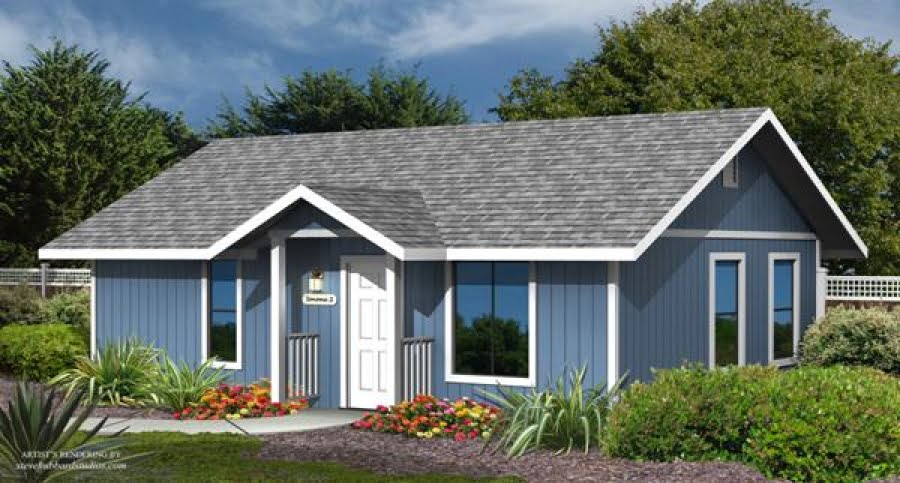 PMHI, or Pacific Modern Homes, is a manufacturer of panelized home kits. It has several home kits for all lifestyles, preferences, and needs.
The Sonoma Granny Flat is a 682 sqft home with one bath and one bedroom. It comes with a covered porch too! The entire granny flat design has a starting cost of $34,203. The minimum payment is $3,400.
PMHI Maywood Granny Flat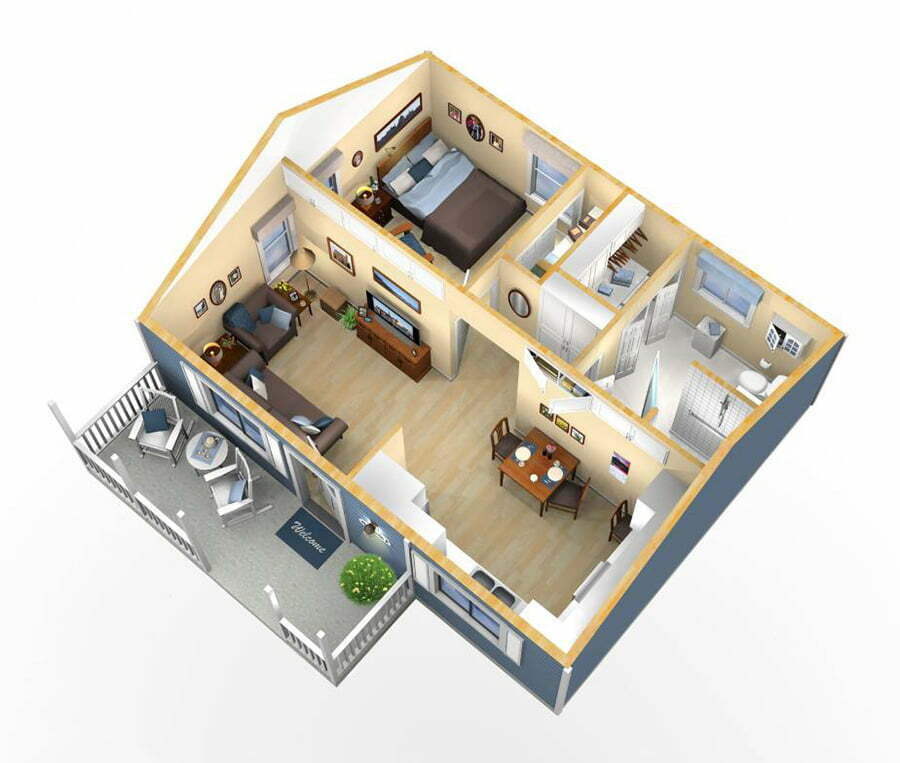 The Maywood Granny Flat is a spacious flat with 600 sqft. This home has a screened-in porch and an open-style kitchen and living area. The Maywood model has one bedroom and one bath. It's a one-story home that costs $42,665 and has a minimum payment of $3,700.
PMHI Meadow View Granny Flat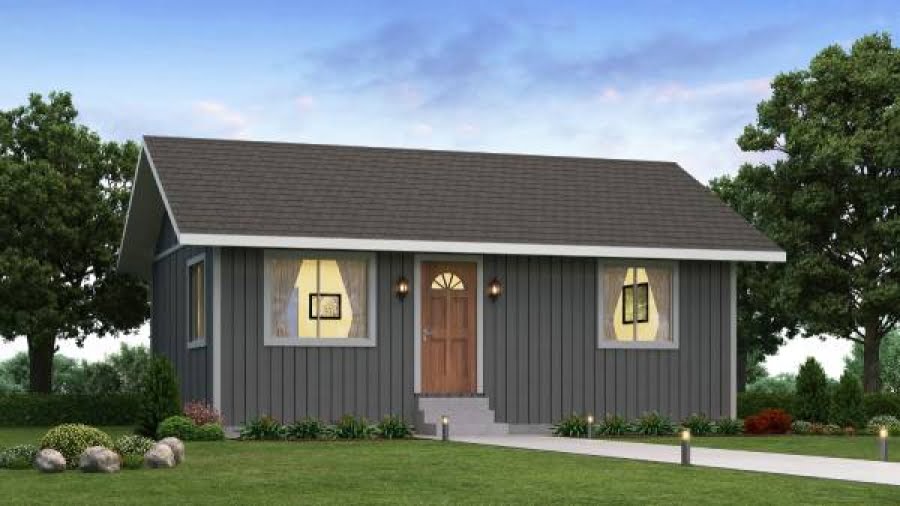 The Meadow View is another home in the granny flat series. This home has a starting price of $41,163 and a minimum of $3,700. The model has a total area of 616 sqft and includes one bedroom and one bath. This home is designed for comfort and is perfect for those who want a minimalistic lifestyle.
PMHI Lake View Grany Flat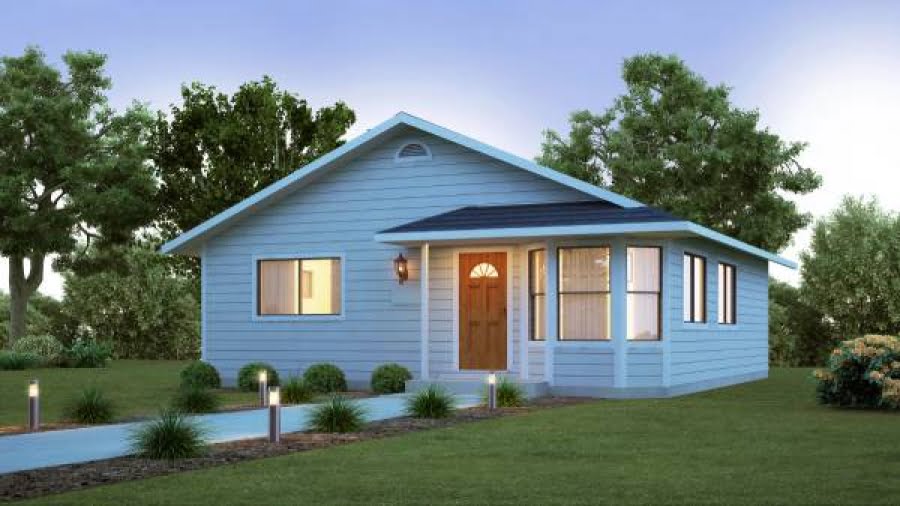 The Lake View is the biggest one in the granny flat series. It has a total space of 972 sqft, one bath, and one bed with a den. This one-story home has a starting price of $59,594 and a minimum cost of $3,800.
With more spaces compared to other granny homes, the Lake View has more amenities than you can find in traditional bigger homes. You can also convert the den into a second bedroom.
Honomobo HO2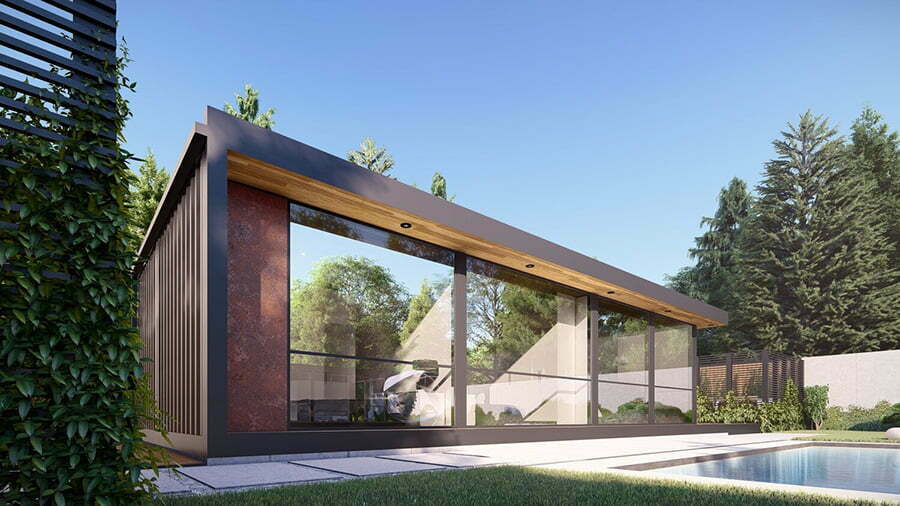 Honomobo is home to the infamous H series known for its classic and modern take on ADUs. Their homes are stylish, beautiful, and modular!
The Honomobo HO2 comes in two models. You can either have a one-bedroom unit or a two-bedroom unit. This home has a total area of 640 sqft and has a full bath, ensuite laundry, an open-concept kitchen, and living space.
It's a perfect ADU, guesthouse, or rental. The H02 has a starting price of $210,150.
Wolf Industries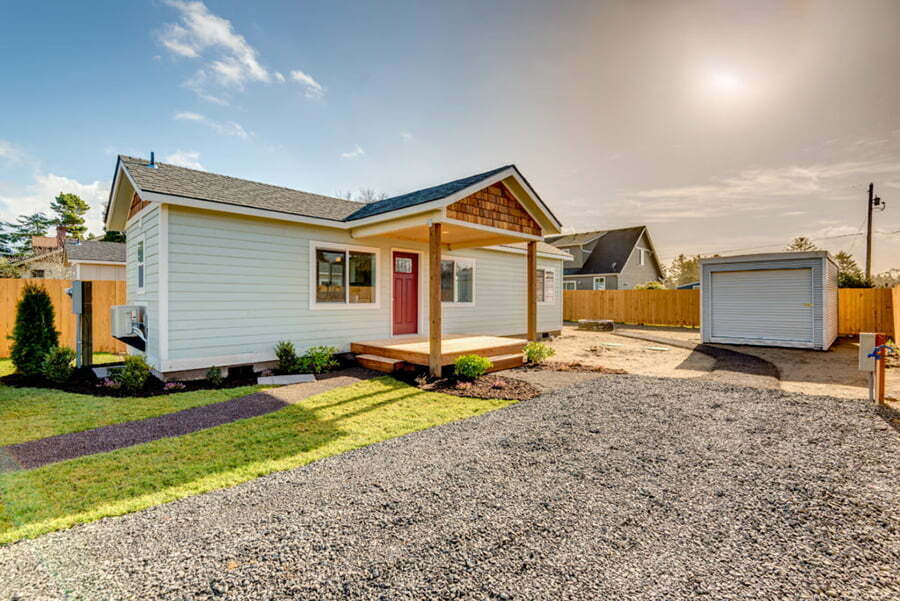 Wolf Industries has six models in its tiny home series. All these models are fully customizable and come with high-end inclusions such as granite or quartz countertops, tankless water heaters, and AC systems. Other upgrades are available, from the French doors to crown moldings.
Wolf Industries Model E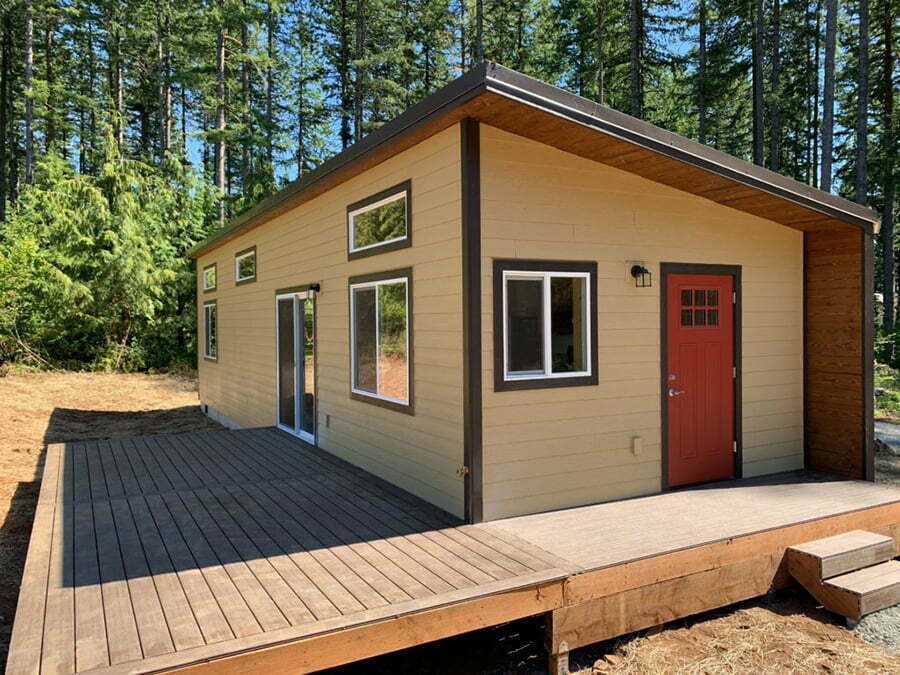 The Model E is a permit-ready structure with a bed space that fits a king-sized bed. The house includes HVAC/tankless water heaters, vaulted ceilings, granite counters, an entire living room, storage lots, and more.
The base price for this home is $92,500. It has a total living space of 615 sqft. There are also two bedrooms and one bath. This home is a perfect first home for beginning families, young professionals, and others.
Wolf Industries Model B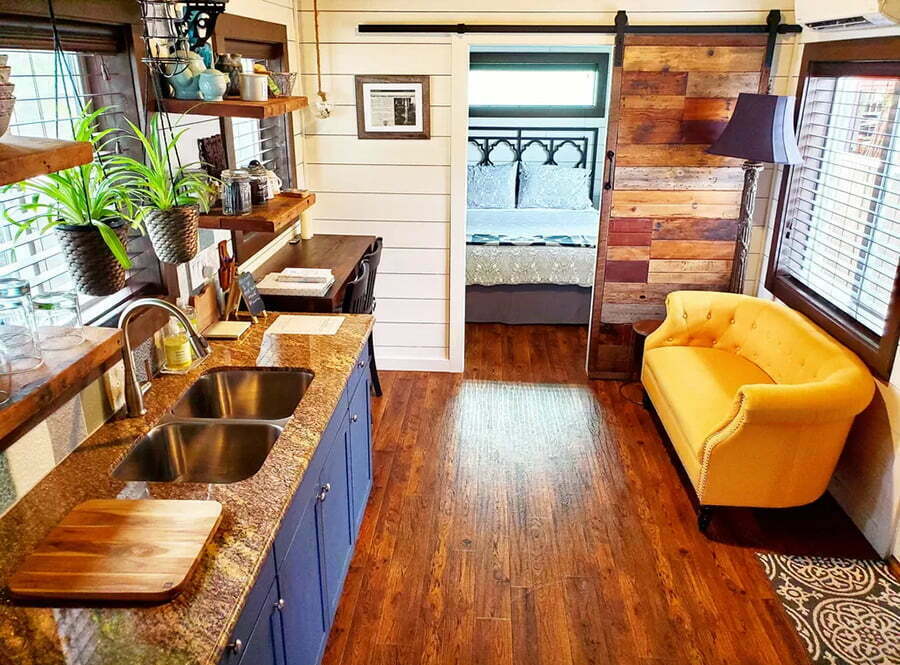 Model B is the smallest unit in the series, with only 87 sqft, one bedroom, and a full-sized bath. It's the best choice for small lots and populated urban areas. This home gives you that level of comfort and coziness, perfect for nesting, relaxing, and sleeping in after a long day's work. The starting price for this home is $64,000.
New Frontier Design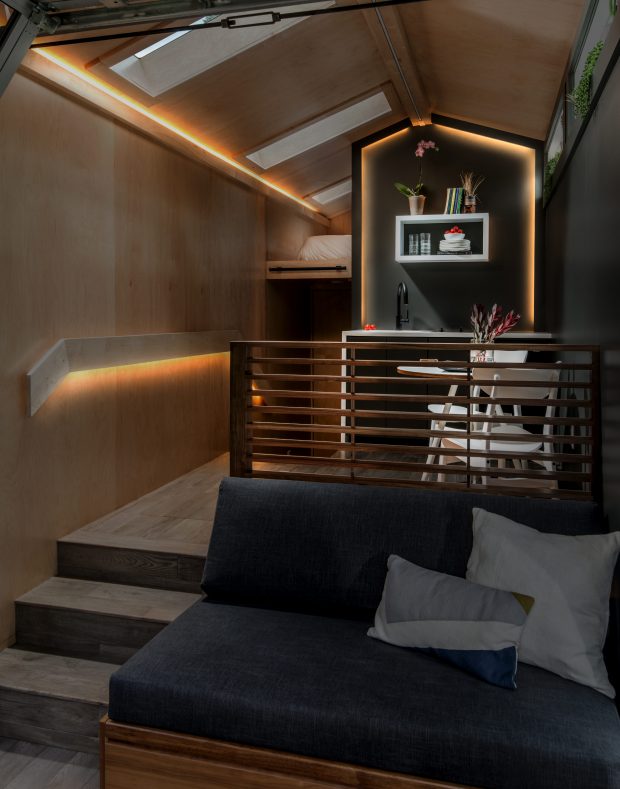 New Frontier Design's Orchid is a beautiful tiny house that lets you breathe in light in the daytime and nighttime. It has huge glass doors and windows to let the natural light in during the day. There's also the fancy LED lighting to light up your nighttime.
This home can sleep up to four persons, has a full-size shower, and has a front deck. The starting price for Orchid is $209K.
Kountry Containers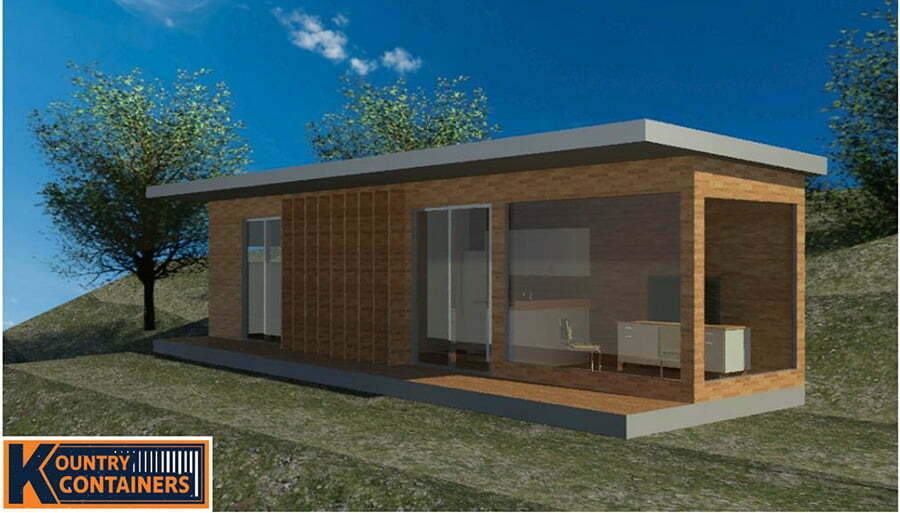 Kountry Containers prove true to its word. They create tiny homes out of box containers with modern designs and approaches. The Showcase is a one-bed and one-bath unit with 320 sqft of space.
This home is from the Heritage series that contain primed walls and painted wood accents. It also has up to 1/3 of exterior walls covered with red cedar wood. Check out the site for the price.
Prefab ADU Jake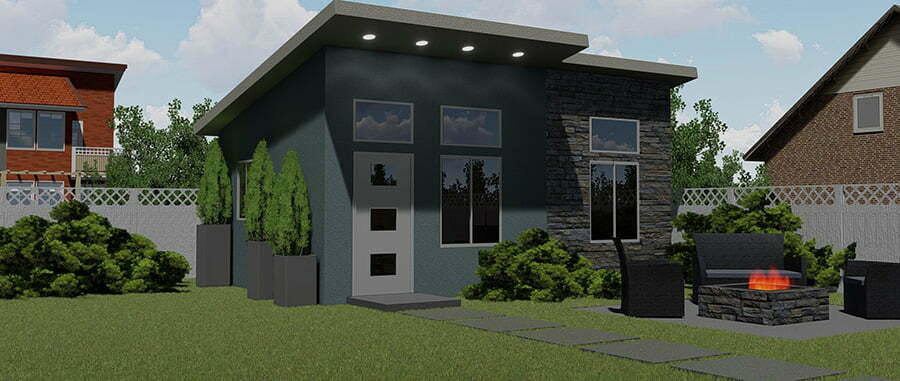 If you choose Jake, you get a home in less than a few months. Typically, it takes less than 12 weeks to get it done from the foundation to the final inspection.
This home has a total space of 390 sqft and has one bed and one bath. It also comes with one kitchenette. There are several features included in the home as well.
Prefab ADU Elisabeth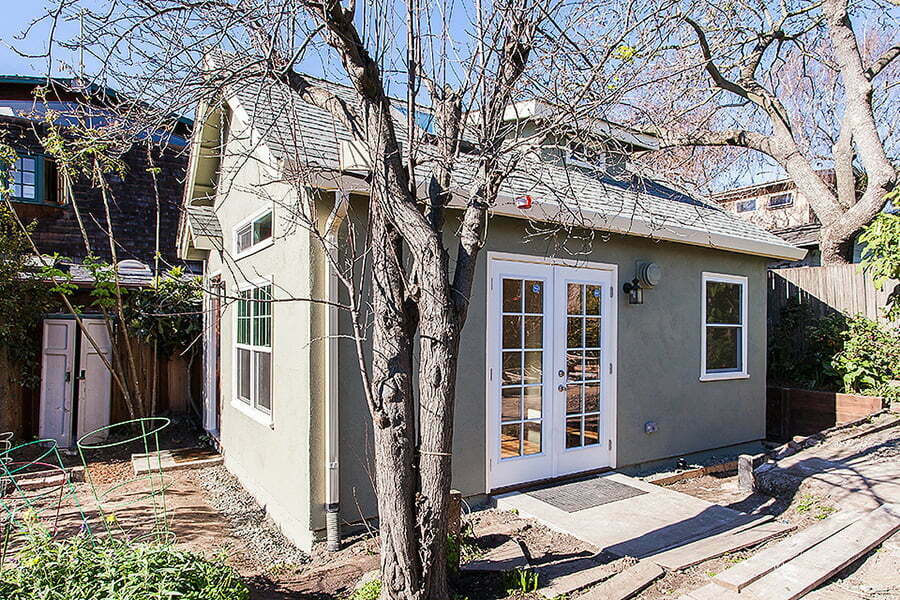 Another Prefab ADU product is Elisabeth. This home only takes about 90 days to finish from foundation to inspection. It has a total space of 300 sqft, one bed, one bath, and a kitchenette. This tiny house features an open dining and living area space. It's perfect for young professionals, extra space for in-laws, or a permanent home.
Prefab ADU Becky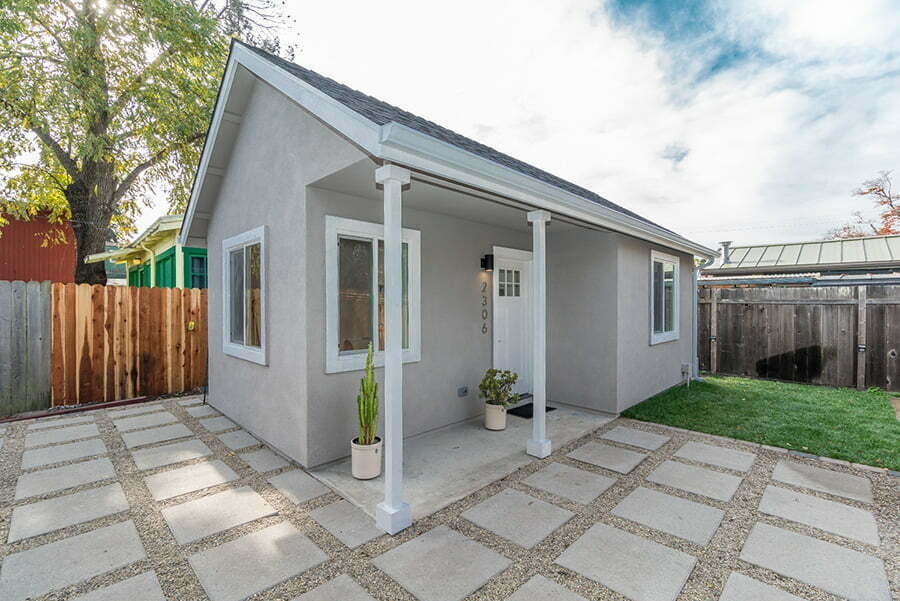 Becky is the smallest unit in the tiny home series, only 288 sqft. It has one bed, one bath, and a kitchenette. This home is small enough to fit a tiny lot and smaller inner city lots. There's a little closet area and a porch too.
Modal 02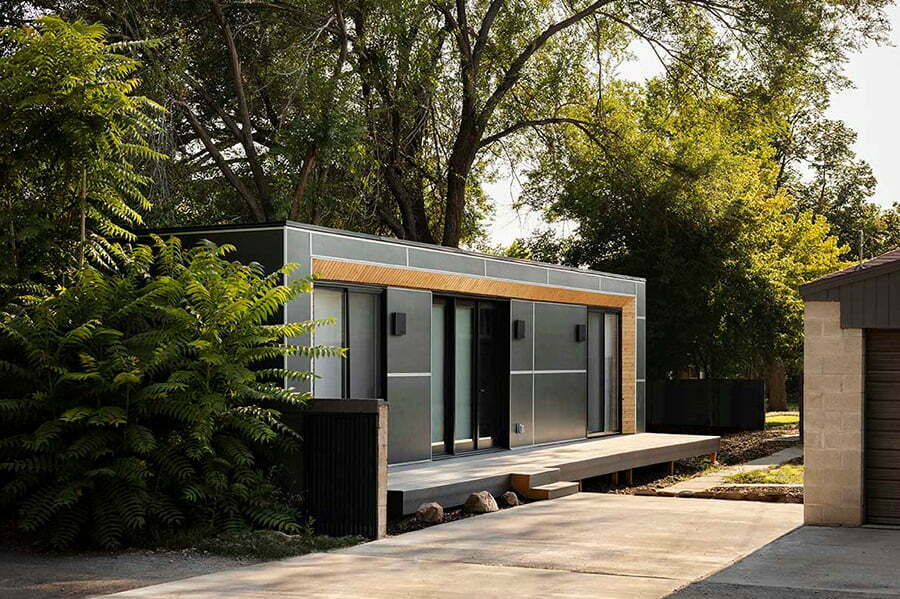 Modal's 02 is the company's biggest and most dynamic ADU. It has enough space for customization and other living arrangements you might want. It has two bedrooms at every end of the house to provide privacy. There's also an open living area and kitchen.
The entire house has a total area of 567 sqft. Some of its features include a garbage disposal, soft-close cabinetry, a full-size bathroom, and more.
Mustard Seed Tiny Homes Sycamore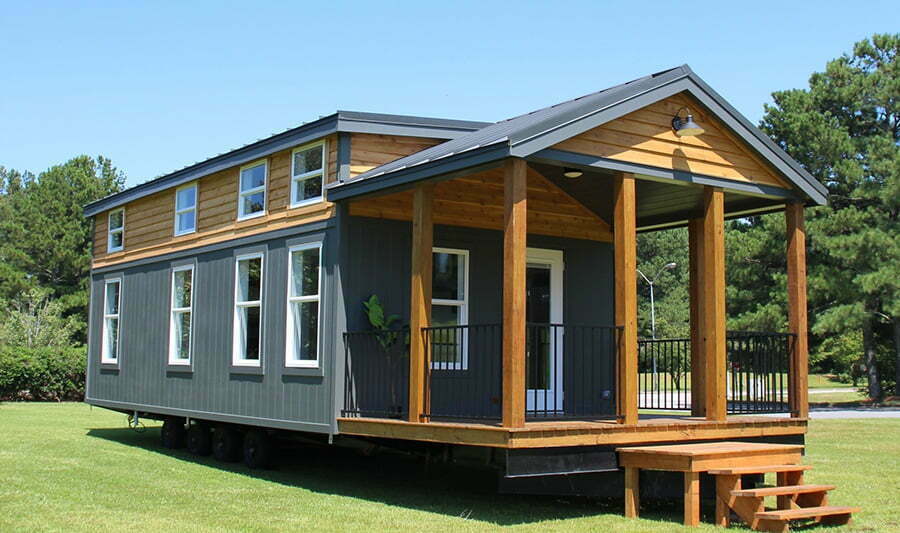 Mustard Seed offers this beautiful and upscale design of a park model/tiny home. Sycamore is a small home with all the modern features of a park model house. There's a full kitchen, an expansive living area with a fireplace, one full and half bath, and two bedrooms.
There are several size options for this home. You can choose the 400 sqft or the bigger ones with a 725 sqft area. The base price for Sycamore is $165K.
Mustard Seed Tiny Homes Harvest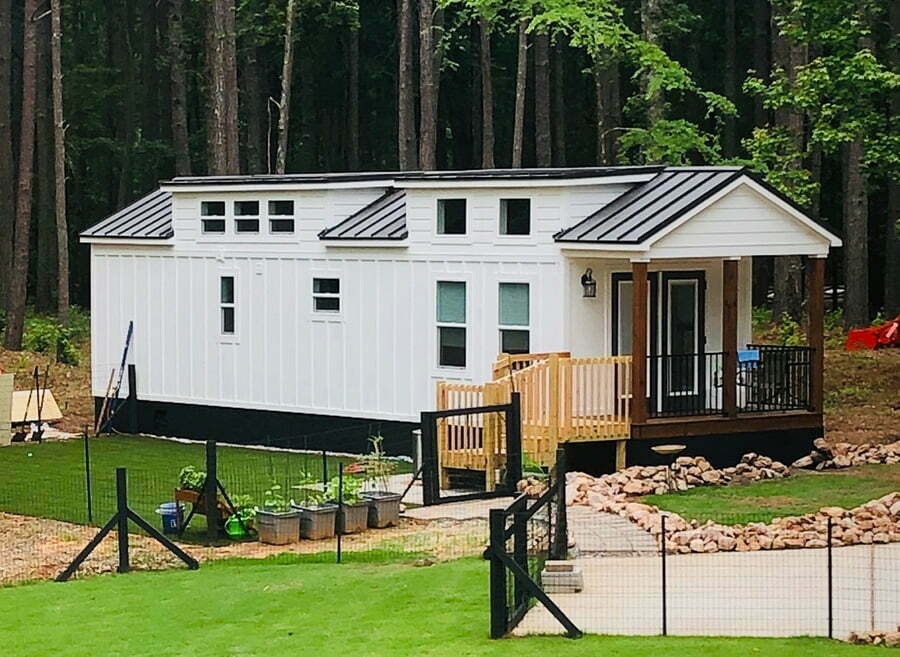 Another home in the tiny unit series from Mustard Seed Tiny Homes is Harvest. Like Sycamore, this home also features a full kitchen, a spacious kitchen, a bath, and even a study area. There's a primary bedroom and a huge loft for the kids.
You can buy a smaller unit or a bigger one with 750 sqft. The base price for Harvest is $160K.
Related reading: