Last updated on October 5, 2022
Here are the top modular and prefab home manufacturers based in or delivering to the state of Hawaii. Read on!
Hawaii is a beautiful state with picturesque landscapes and seas. The view is just magnificent. You need a home that allows you to see the surrounding in all their glory. However, houses that give you a wall-to-wall view don't come in cheap.
House prices in Hawaii continue to increase. People are looking for solutions, hence the prefab homes. They are flexible, custom-made, and more affordable than traditional housing. There aren't many manufacturers based in Hawaii, but companies from other states make deliveries.
Below is a list of the most reputable companies and premium prefab homes. Some of them are based in Hawaii, others deliver to the state.
Table of Contents
DVELE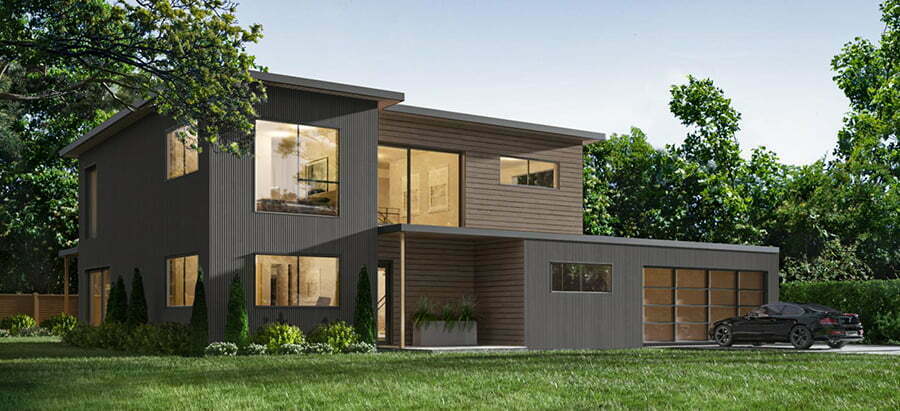 A Dvele home is one of the best prefabs you can have. The company has so many home options available for buyers. They also have a streamlined process allowing customers to pick their options without hassle. With a custom lookbook featuring the interior and exterior of the home, you can have your dream home design in just minutes.
Contemporary modular homes aren't famous for no reason. Dvele offers homes using high-quality materials, cutting-edge technology, and modern approaches. The prices for their contemporary modular homes depend on several factors, including your location, the since you want, and the upgrades. You can check their site for an estimate.
The company delivers to Hawaii.
Mahana Homes Boudar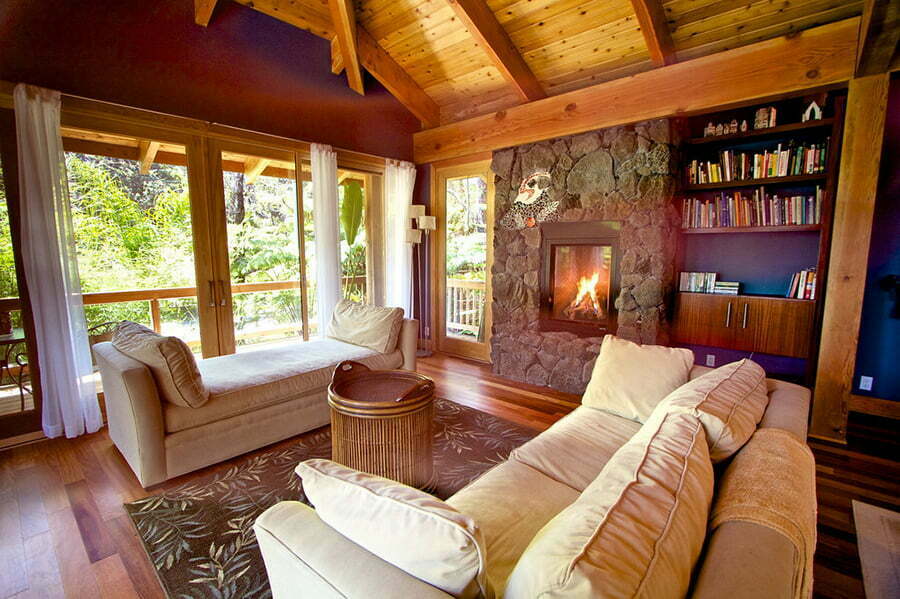 If you're looking for a classic Hawaiian design kit and prefab homes, then Mahana Homes is the place to go. The company serves Hawaii, British Columbia, and Canada. The Mahana Homes have three popular prefabrication home choices.
The Boudar home is initially built for the locals living in the mountainous regions. It's for homeowners looking to enjoy the forest and all of mother nature. It has a total living space of 2,130 sqft, three bedrooms, and four bathrooms.
Mahana Homes Kauai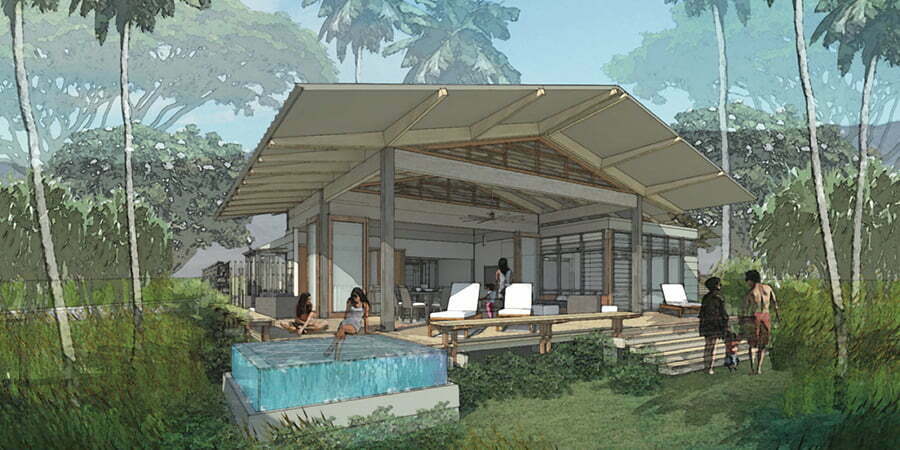 The Kauai has a total living area of 1,195 sqft; it has two bedrooms and two bathrooms, a gourmet kitchen, vaulted ceilings for natural light, and more. It has an open-concept home perfect for the island lifestyle.
Mahana Homes Kunewa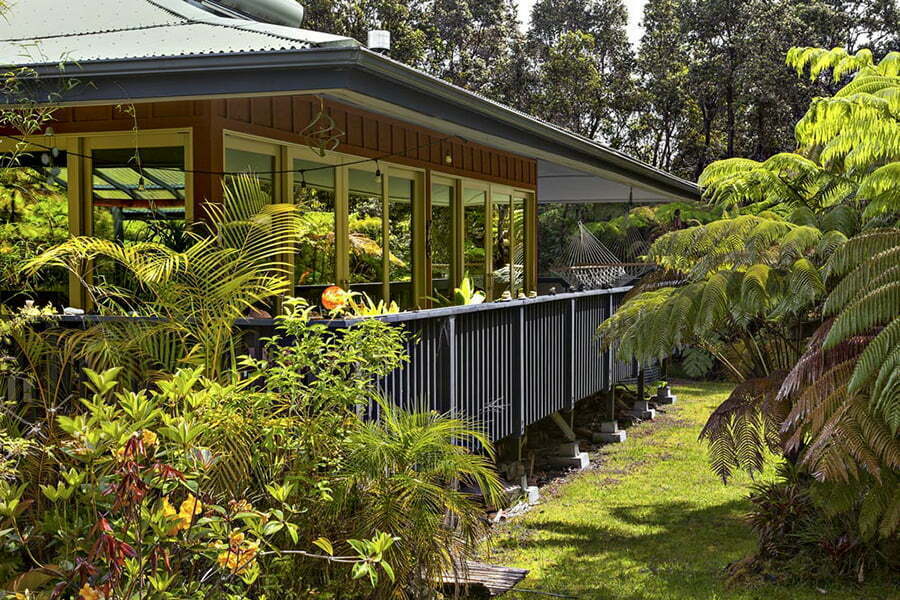 The Kunewa has a total living space of 1,182 sqft; it has two bedrooms and two bathrooms, a traditional wrap-around lanai, a gourmet kitchen, and other features.
Impresa Modular

Impresa Modular builds and customizes modular homes in Hawaii. It offers various modular home floor plans depending on the size, style, and function. Unlike traditional homes, prefabricated homes are more affordable and eco-friendly in terms of materials and construction.
Aside from that, prefab homes are created in a controlled factory setting. The structure is set up, installed, and checked. The company delivers the house at the location when it's 80-90% done. Home prices start at $65K and above, depending on the upgrades.
Lindal Cedar Homes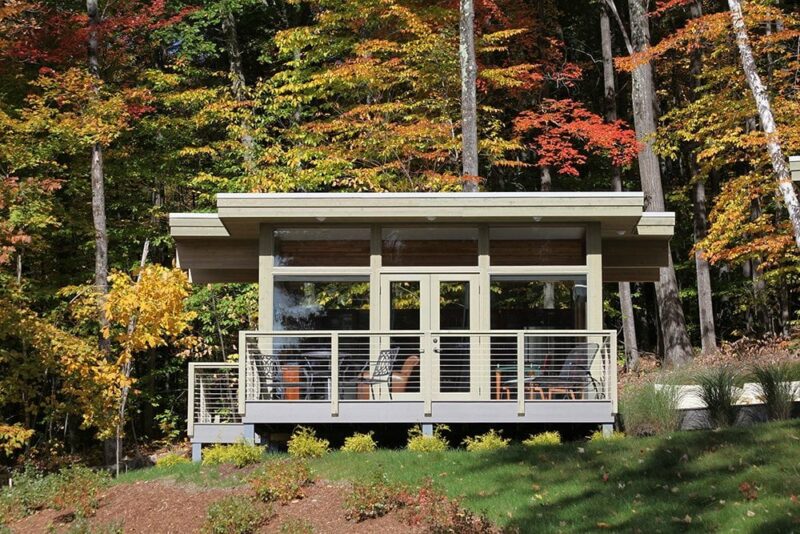 Lindal Cedar Homes has been a family-owned business since 1945. The goal is to create high-quality and durable dream homes for families and promote a healthy and developed community in the area.
Over the years, the company has transformed to provide solutions to expensive housing. Hence, the prefabricated homes. Lindal boasts the following floor plans: modern and classic plans, Lindal Imagine series, traditional, small homes, OM studio, architects collaborative, custom Lindal homes, Turkel homes, and the Lindal elements.
Teak Bali Hardwood Homes
Are you looking for a luxury prefab dream home with the highest standards and quality materials? Then, Teak Bali is the manufacturer for you! It is one of the most accomplished and decorated luxury prefab manufacturers with homes 100% specific to your needs and requirements.
They have a studio to a three-bedroom house option. The overall build costs range between $225 to $500 per sqft. The biggest prefab home is the Hamakua Haven, with a living area of 1,916 sqft, two bedrooms, a study room, two baths, and other features. Kona Karma is the smallest, with a total living area of 161 sqft.
Topsider Homes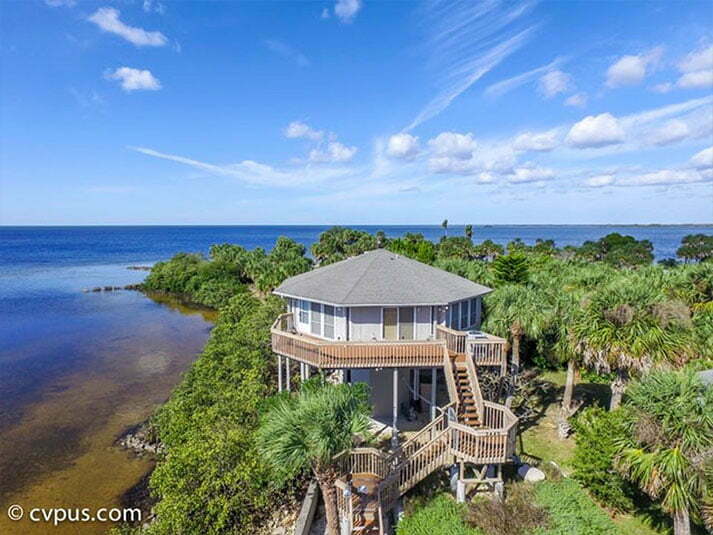 Homebuyers have several options. Topside Homes has custom-designed prefabricated homes and has been shipping modular homes since 1968. You can ask for a free estimate on their website.
There's a Patio Collection, one bedroom and one bathroom house with a total floor area of 475 sqft to a three-bedroom, three bathroom home with a floor area of up to 2,000 sqft.
Bamboo Living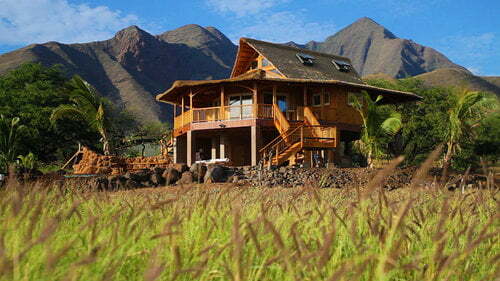 It's sustainable beauty at its best. That's what Bamboo Living is all about. The company is the most famous Hawaiian manufacturer that makes architect-designed and artisan-crafted bamboo homes. They have uniquely made prefabricated homes engineered to withstand severe weather conditions, including hurricanes and strong winds.
They have several home models, including the Kona 192, a studio house with a 192 sqft interior and 128 sqft porch. Starting price is $21,120 and goes up depending on additional features.
Their biggest model is the Pacific Villa, with five bedrooms, three and a half bathrooms, and a total floor area of 3040 sqft interior and 813 sqft exterior. The base price is $240,885.
Affordable Portable Housing Hawaii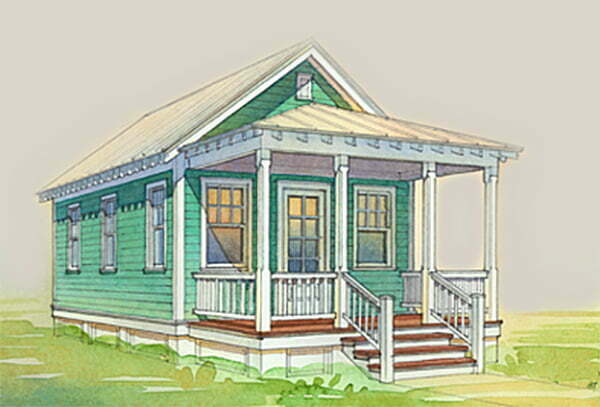 Affordable Portable Housing is based in Kailua, Hawaii and offers budget-friendly prefabricated homes. It's a smaller company compared to most on this list, and visits are on an appointment basis only. However, they have built a good reputation over the years.
Clayton Homes Hawaii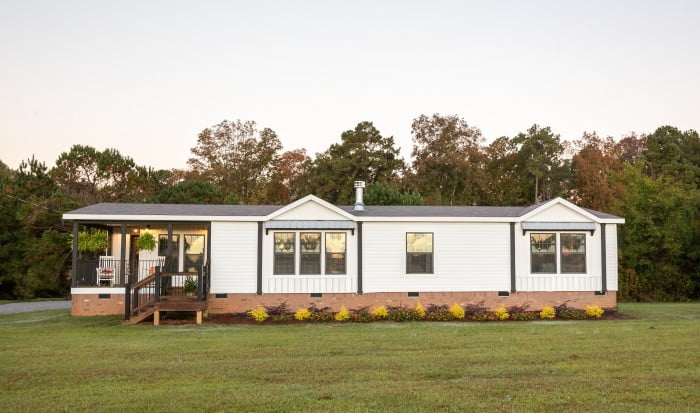 Clayton is all about family and dreams. Its goal is to make your family's dream home a reality with an affordable, highly-customizable, prefabricated structure. The company has various home models that fit any family's lifestyle, from studio homes to three-bedroom houses.
They have a total of 787 locations with several retailers nationwide. One of the best things about Clayton is its expansive list of home models. Buyers can get as specific as they want in terms of budget, the number of rooms, floor size, and others.
SteelMaster Building Systems

SteelMaster ships prefab metal buildings at an affordable price. They have every prefabricated structure, from traditional storage sheds to your dreams' custom-made home.
The homes are created and engineered to withstand extreme weather conditions, including hurricanes, tsunamis, and flash floods. The price depends on the model, the size, and the components. You can check out their site to get a free estimate.
Mauna Loa Cedar Homes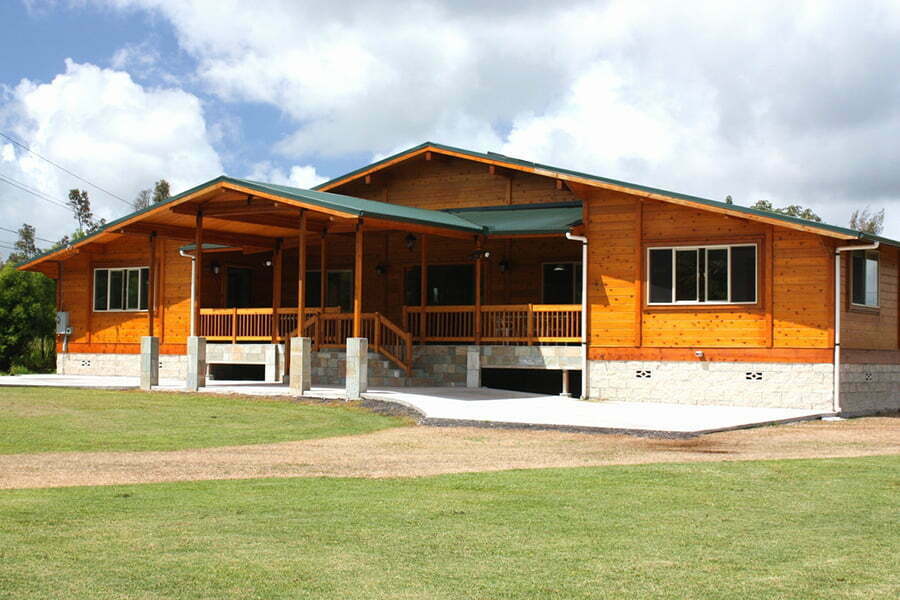 Mauna Loa Cedar Homes swears by its name and ensures to create quality prefabricated homes in Hawaii. The buildings are specific and within the state's building environment standard. There are three different home packages buyers can choose from.
Phoenix – Mauna Loa's most popular home with a solid timber wall system and a contemporary look.
Classic – It has the original interlocking solid timber wall system but is more traditional looking.
Post and Beam – It's the most flexible design in structure and style.
Mandala Eco Homes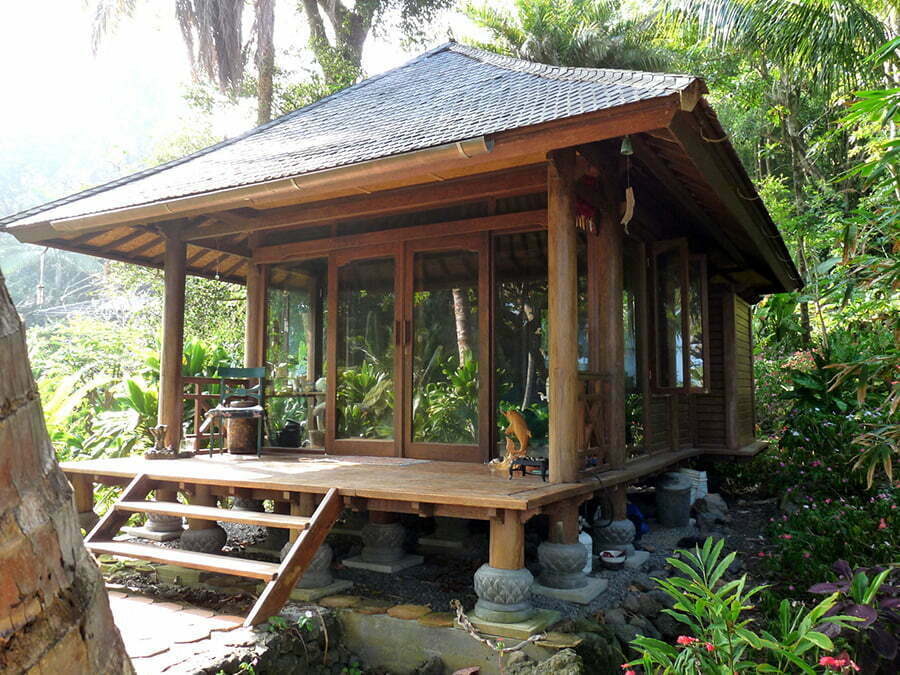 Mandala Eco Homes support sustainable designs. The company is committed to creating a home that's luxurious but still within the buyer's budget. Aside from getting a home, you're also buying a solid investment for the future.
They use tropical materials such as agricultural hardwoods such as coconut and mango. They also have several options for buyers, including a tiny temple home on wheels, a full-size home, tiny cottages, yurts, gazebos, and others.
The tiny temple homes start at $100K, including the cabinets, counters, sinks, stoves, water heater, shower, basic plumbing, lighting, and more. t sits on a 200 sqft interior and a 100 sqft sleeping loft.
MAUI ECO BUILT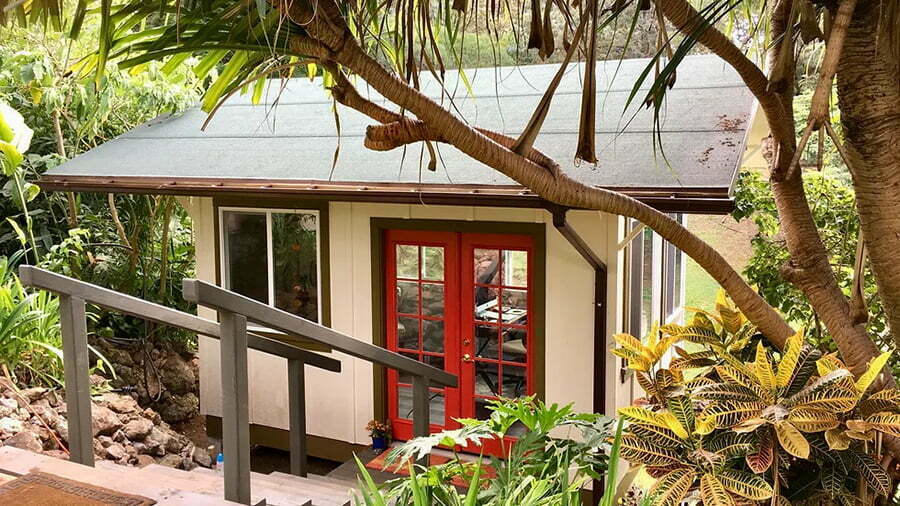 Are you looking for a prefabricated building or home in Maui? Then, check out Maui Eco Built. The company is committed to keeping its structures affordable for all that the assembly cost is included in the kit price. Their perfect trifecta is quality, speed, and cost.
One of their smallest prefab structure has a total area of 120 sqft, priced at $16,800. They also have a home type with a total floor area of 1000 sqft, priced at $142,208. This house is designed to withstand strong wind and can also be configured to face the ocean or the mountain view.
Orbit Homes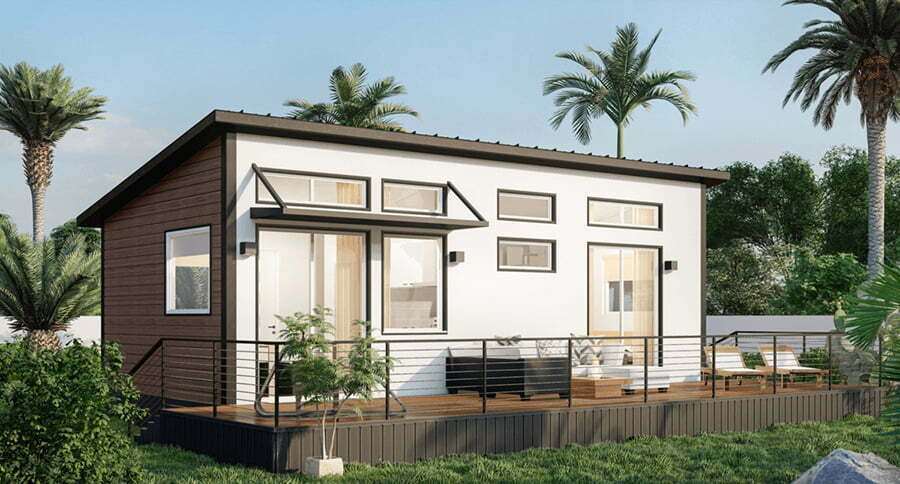 Orbit Homes reimagines the present and future of housing with contemporary-style homes and prefabricates them in their factories. The company uses sustainable homes that produce less waste and carbon emissions during the building process.
Venus is one of its popular ones. It's an alternative dwelling unit with a total space ranging between 4820 sqft to 534 sqft. The pricing starts at $175K. Another one is Mars, a two bedroom and two bath space sitting on an 800 sqft floor. Its price starts at $255K.
The priciest one on the list is the Sun, which features a large main suite, a walk-in closet, and a bathroom. t also has three other bedrooms with closets and bathrooms. The starting price is $625K for a 2,225 sqft floor area.
Hawai'i Modular Homes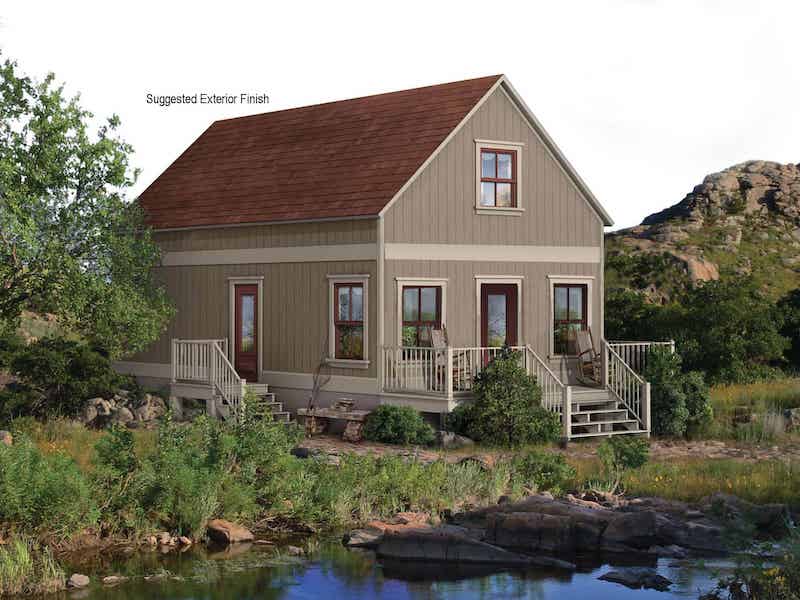 Hawai'i Modular Homes offers affordable home structures. The company has steel buildings and DIY steel home designs, allowing homebuyers to build the homes of their dreams. Steel buildings are easy to construct, set up, and install. It's also a cost-effective method for any structure, not only homes.
Integrity Timber Frame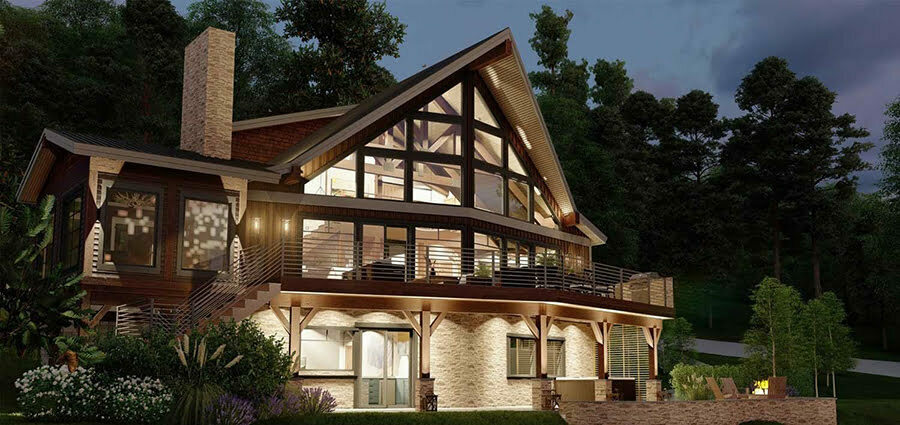 Integrity Timber Frame is a reputable manufacturer of frame homes and cabin kits. It is a premier and go-to company in Hawaii for timber frames. They have four styles: contemporary, mountain, cabin, and farmhouse.
Contemporary designs combine openness, efficiency, and functionality. Their smallest and most affordable one is the Riverside Timber Cabin Kit with 1070 sqft, one bedroom, and one bath. The price starts at $80 per sqft to $110 per sqft.
One of their biggest and more expensive designs is the Snowbird, with 3010 sq ft of living space, a total of 5648 sqft including the exterior. t has three to four bedrooms and three and three and a half baths.
EcoSteel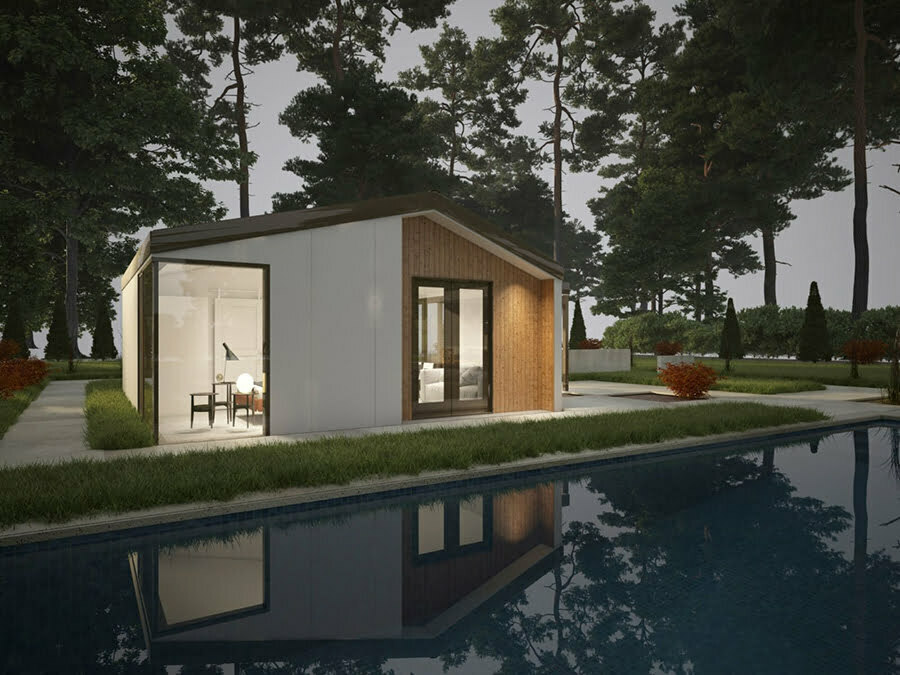 EcoSteel focuses its services on creating new luxury residential, commercial, and construction nationwide. It was founded in 2004 and has partnered with architects, developers, and engineers to create the best buildings and homes.
One example is the custom steel home with so many exciting features. Its full glass walls create a panoramic view of its surroundings. It has a 3000 sqft floor area and is entirely made of steel.
Method Homes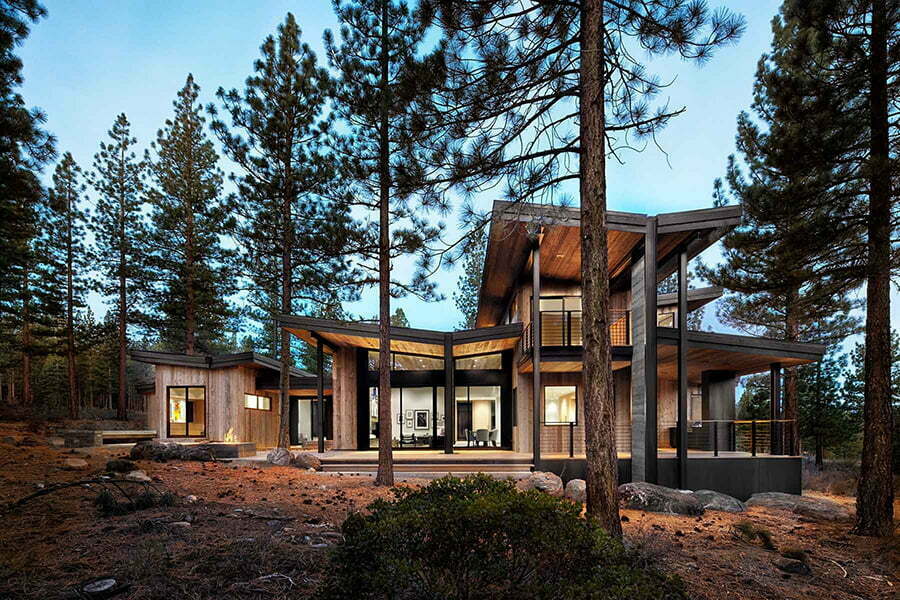 Method Homes give you beautiful -looking home that's customized precisely to your needs and requirements. They have both residential and commercial prefabricated structures for you to choose from.
The home cost varies depending on size, location, additional features, and more. Soft costs start at $25K, including a feasibility study, soil analysis, architectural design, permit coordination, etc. The module costs start from $225 to $250 per sqft.
Related reading: