Last updated on October 12, 2022
Here's our digest for tropical prefab homes and modular home manufacturers. Read on!
It's not just an architectural style — tropical prefab homes are made to last. That's not surprising, as the climate in the tropics can be great, but it can be harsh too. Your home should be heat-proof, water-proof, hurricane-proof, and energy efficient.
Don't just settle for a stylish and modern home. Make sure to have a prefab home that will protect you, your family, and your property, even in extreme weather conditions.
These are the top manufacturers that make tropical prefab homes.
Table of Contents
Bamboo Living Bonsai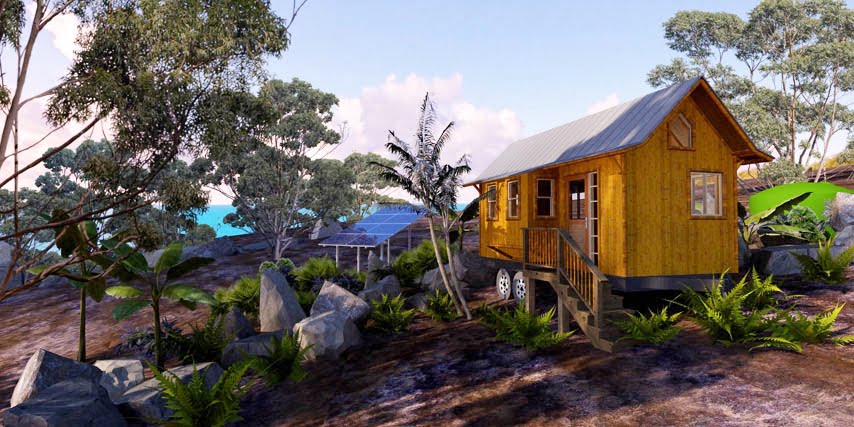 Bamboo Living gives you luxurious bamboo prefab homes. The company has several choices in its catalog. Check out a few of them below.
Bonsai is a tiny home. It only has 184 sqft space, which is perfect for a guest house, vacation rental, or for those wanting a mobile house solution. The base price is $19,800.
Bamboo Living Villa 2745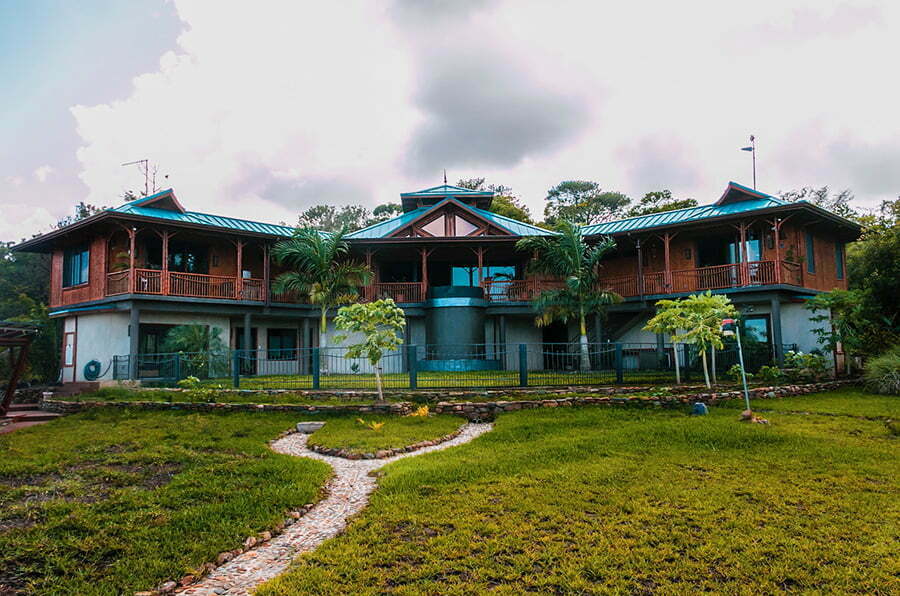 Villa 2745 is one of the more prominent contemporary estate homes. It's meant for significant and growing families. The great room opens up fully with bi-fold doors giving you that seamless indoor and outdoor experience.
This home has four bedrooms, three full baths, and one-half bath. It has a total area of 2745 sqft for the interior and 656 sqft for the porch. The hybrid bamboo package is $213,645, while the signature bamboo package is $274,320.
Bamboo Living Bali 960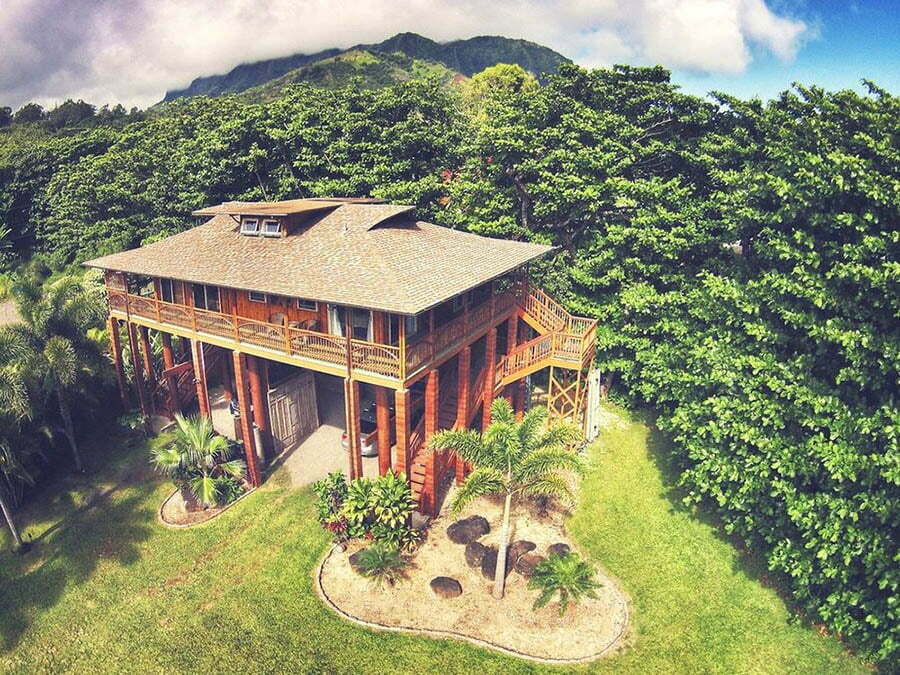 Bali 960 is among the more popular models. You have the option of either making it a two or three-bedroom home. It also has two full baths. One of its best features is the spacious porch, ready for any outdoor activities you may have.
The interior is 950 sqft, while the porch has a total area of 256 sqft. The hybrid bamboo home package starts at $77,090, while the signature bamboo home package is $97,152.
Bamboo Living Puna 352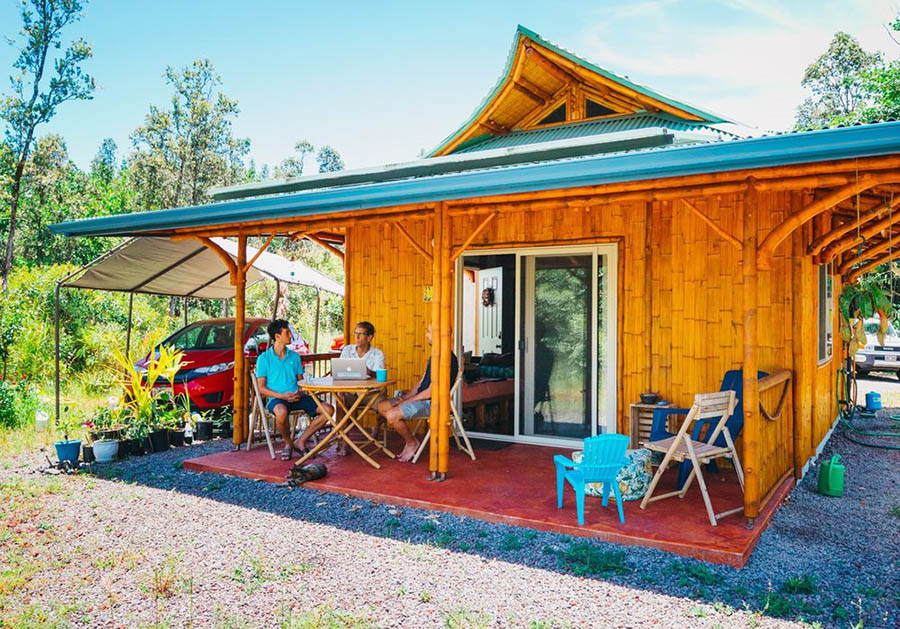 Puna 352 is the smallest full-dwelling home from Bamboo Living. However, even with a tiny space, it has all the amenities you need for a traditional home. It features a U-shaped kitchen, a walk-in closet, an enclosed bath, and a beautiful loft.
It is a studio home with an entire interior of 352 sqft and a porch of 96 sqft. The hybrid bamboo home package goes for $27,200, while the signature bamboo home package starts at $32,240.
Teak Bali Project HA 02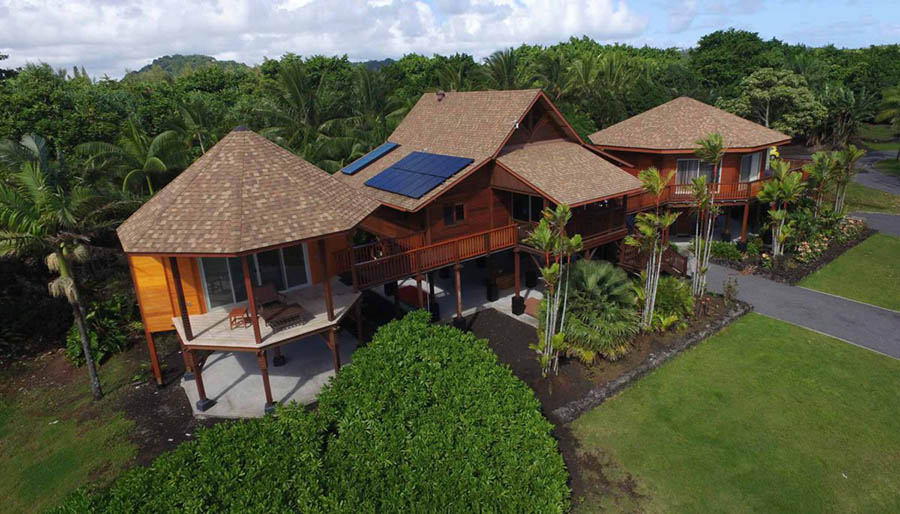 Project HA 02 are three structures tied together via a large deck. It's a massive home with a total living area of 1173 sqft and a lanai area of 506 sqft. There are undoubtedly several best features of the house, including its surrounding porch that also connects the structures.
Teak Bali Project HA 01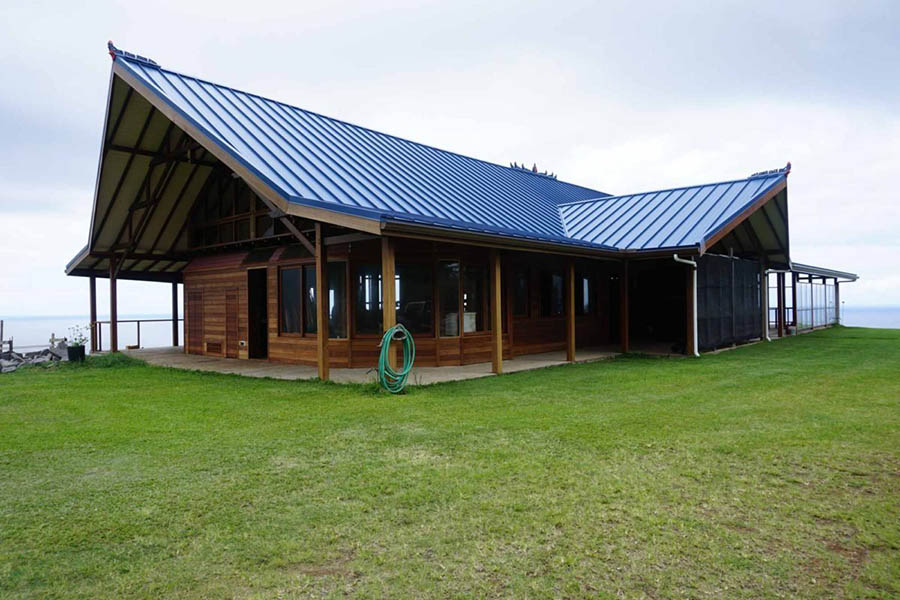 Project HA 01 is another beautiful home that first has a big family. It has several beds, baths, and three-car garages. Its main feature is the great room that lets everyone engage with one another. This home has a total living area of 4143 sqft and a lanai area of 3247 sqft.
Teak Bali Hamakua Haven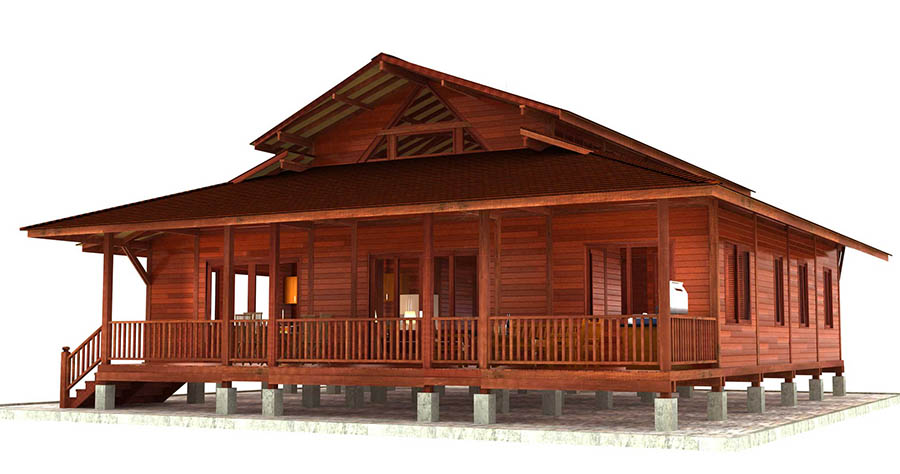 The Hamakua Haven is a three-bedroom home and features a Kona floor plan. It's meant to breathe in the warmth of the tropic while welcoming all the natural light in. This home has a living area of 1916 sqft, a loft area of 291 sqft, and a lanai area of 419 sqft. It has the best space for any family activities.
Teak Bali Project HA 03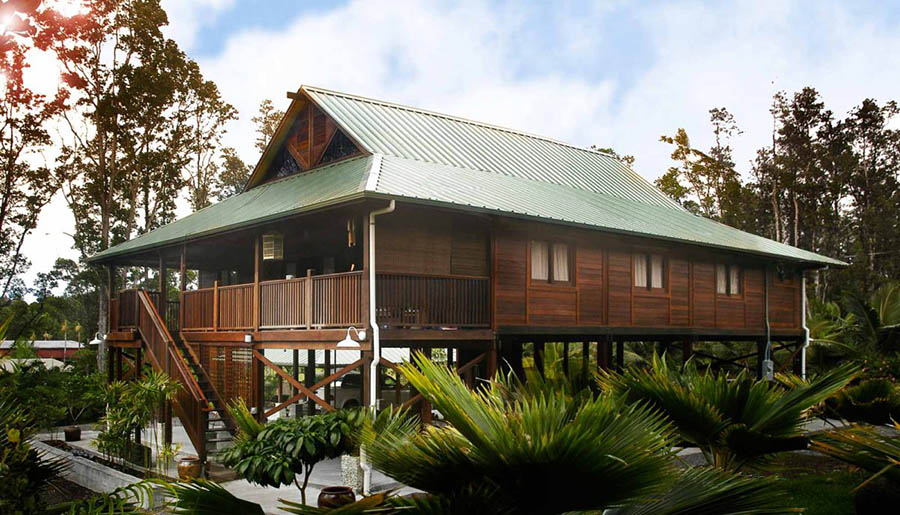 Project HA 03 is a luxurious home with a total living area of 1766 sqft and a lanai area of 560 sqft. It's an elevated home with a beautiful and spacious front porch.
Tropical Pavilion Eco Lodge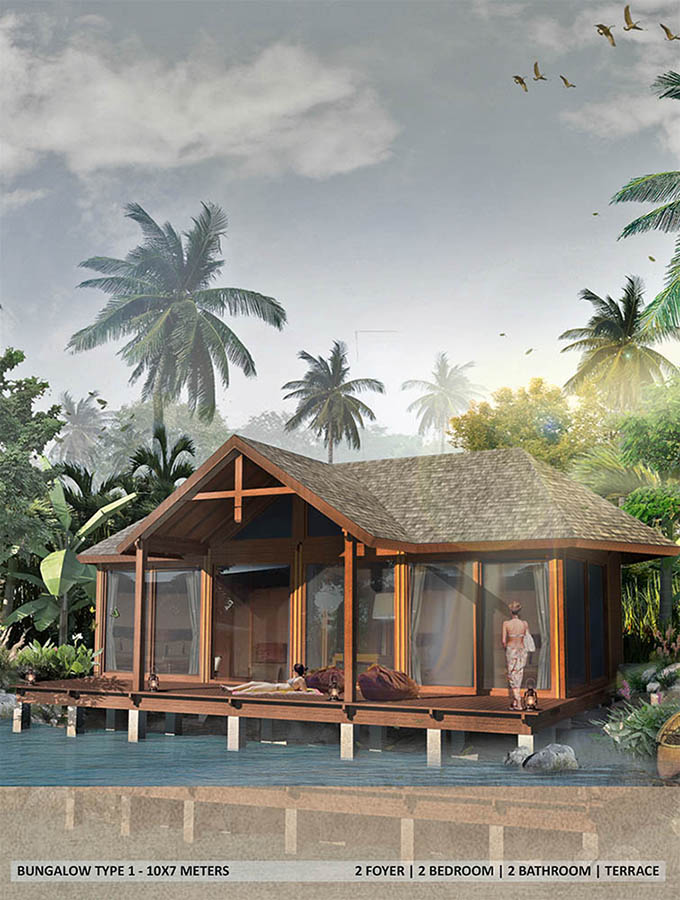 Tropical Pavilion is about keeping and breathing beautiful homes best for tropical settings. They have Caribbean houses, bungalows, and garden bungalows. The company is based in Bali, Indonesia.
The Eco Lodge is a two-bedroom and two-bath unit. It also comes with a foyer and a terrace. The house features vast windows to give you a beautiful perspective of your surroundings.
Tropical Pavilion Garden Bungalow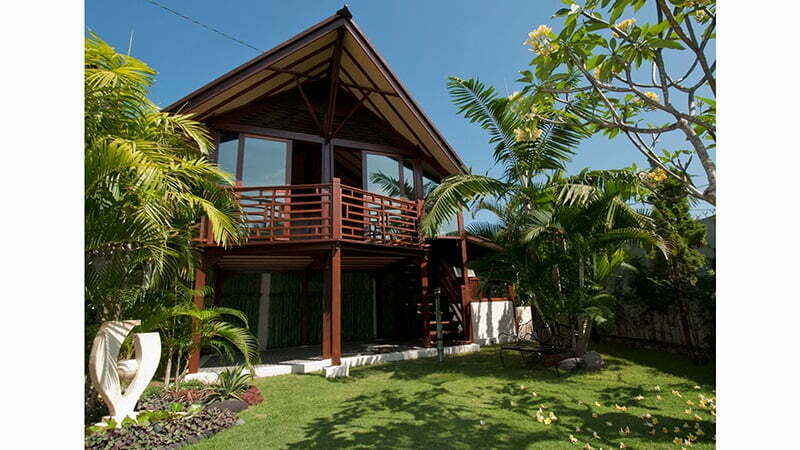 The Garden Bungalow is perfect for small families and young professionals. It has a storage area on the ground level and a deck by the entryway. It has huge windows to let all the natural light in.
Tropical Pavilion Caribbean Pole House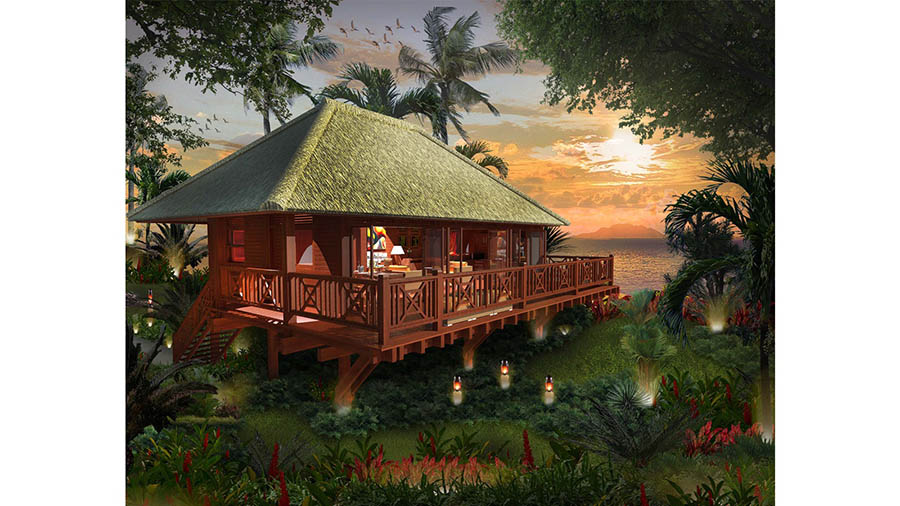 The Caribbean Pole House is a home that features a spacious terrace. It has two bedrooms but can accommodate up to six people. It has two baths and a walk-in closet/storage for both rooms.
Tropical Pavilion Bungalow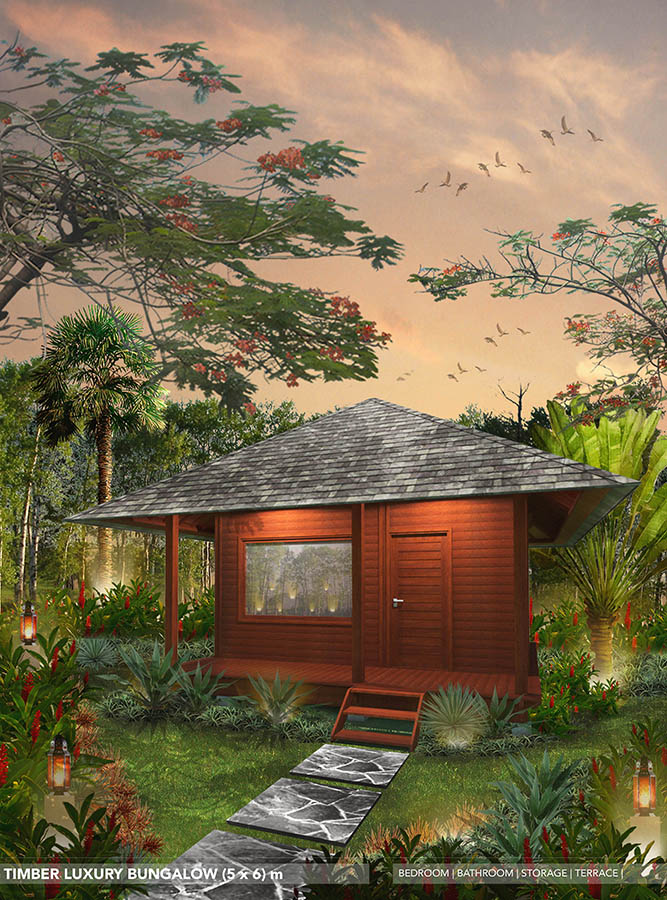 The Bungalow is a tiny home with one bedroom, bathroom, storage, and a terrace. The bungalow's interior is customizable and can be tailored according to your preference, needs, and lifestyle.
Boca Chica Island 1 Bedroom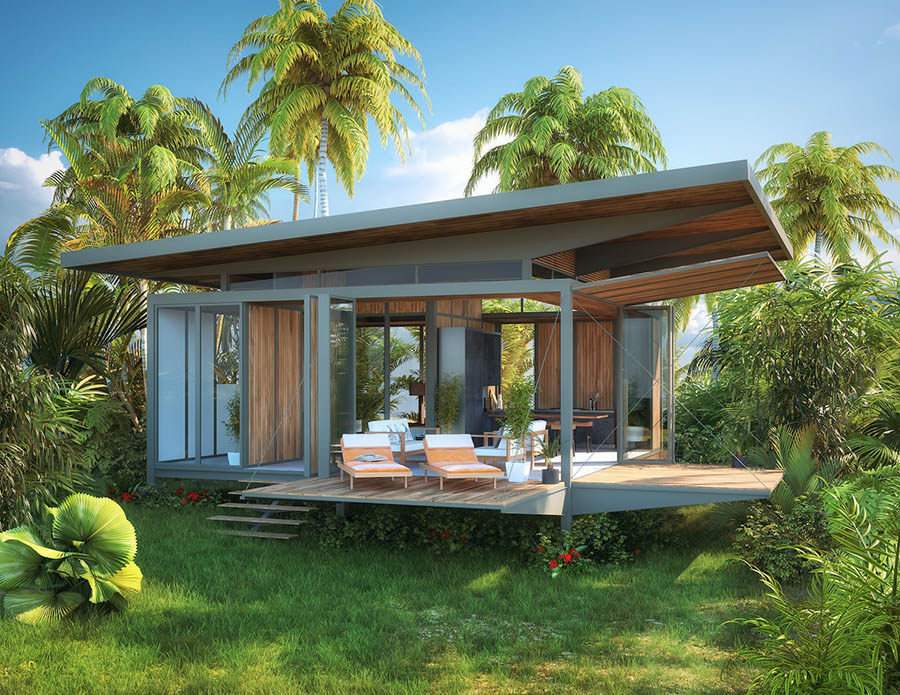 This one-bedroom cabin is your perfect lover's getaway or just a holiday away from the bustle of the city. It has a total area of 1570 sqft and a base price of $149K. The one bedroom can still be expanded into two or three bedrooms. It all depends on your lifestyle and needs.
Boca Chica Island 2 Bedrooms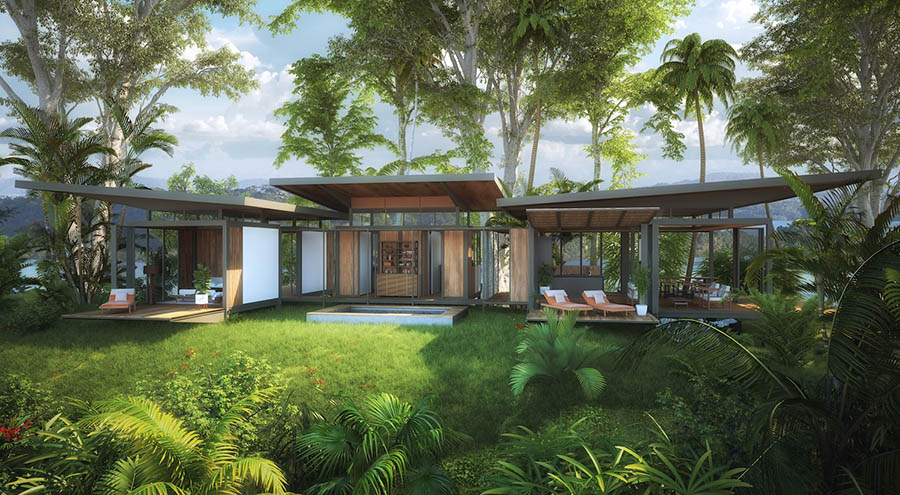 This home style has a total area of 2300 sqft and two bedrooms and baths. The house has all the modern, convenient appliances you get from any traditional home. The base price for a two-bedroom house in Boca Chica is $230K.
The home features a vast living area and an open kitchen. It gives your family much bonding time creating your favorite dish. Open the huge glass windows too for that fresh sea air.
Boca Chica Island 3 Bedrooms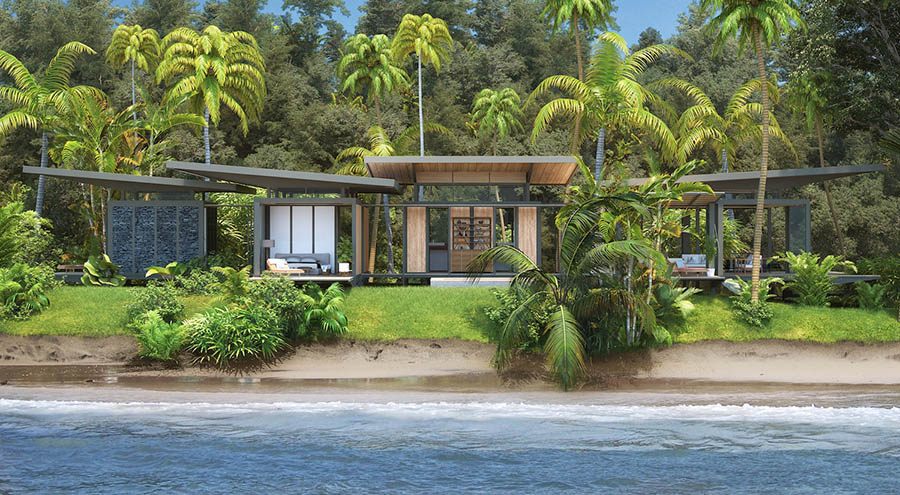 This Jungle loft has three bedrooms, two baths, and a total living area of 2464 sqft. It's a space perfect for y our family and friends. The house has an open living room that goes straight to the kitchen. There are also multiple decks, and they are more spacious than your family knows what to do with. The base price is $279K.
Boca Chica Island Cabana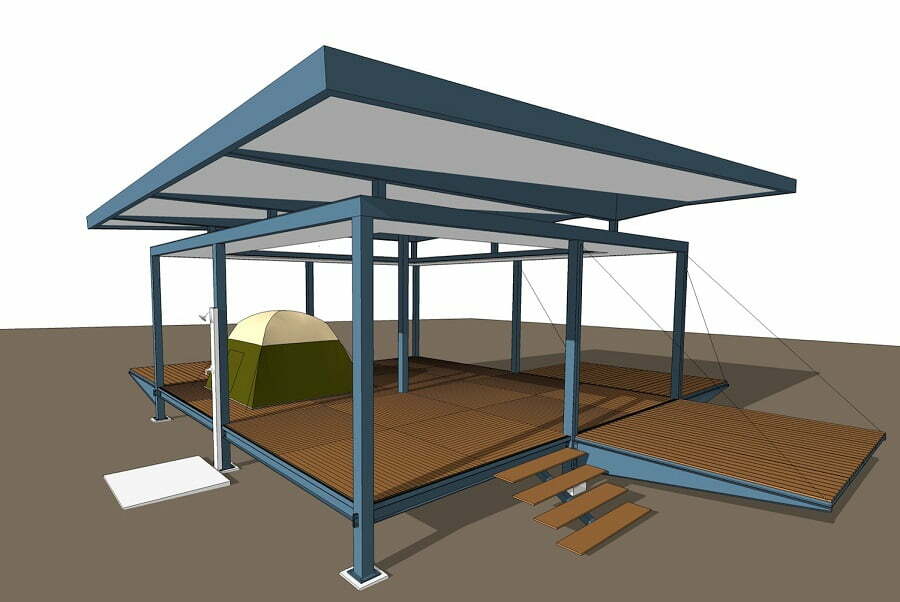 The Cabana is a low-cost option for you if you want to take a breather and get a vacation to the island. It has a total area of 688 sqft and has one bedroom. It's very customizable, and you can shape it depending on how you want your space to look.
Log Home Living Black Hills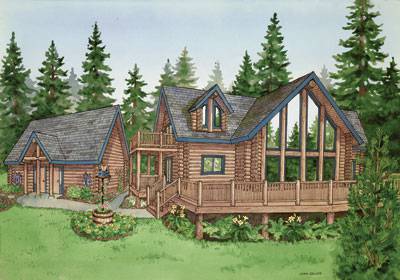 Log Home Living is your one-stop shop for log home floor plans, cabin tours, and more. They are one of the best builders in North America too.
The Black Hills is an elegant and classic cabin from Log Home Living. It gives you that dynamic retreat and much-needed rest from a long work week. It has three bedrooms, two full baths, one-half bath, and a total living area of 2792 sqft.
One of its main features is the primary bedroom on the second floor that opens to the beautiful view you have around you.
Pleasant Valley Homes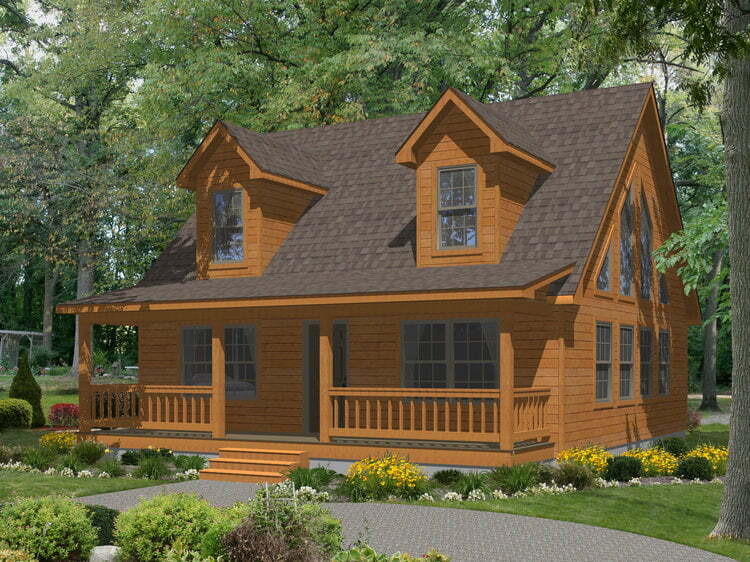 Pleasant Valley Homes designs, builds, and sells the best and finest modular homes and structures. The company is based in Maine, but they deliver across the U.S.
Lake Sunapee is a home for relaxation and retreat. It features a vaulted living room and kitchen/dining area. It has one bedroom, one full bath, a half bath, and a total living area of 823 sqft. The home also has an open second floor as big as 260 sqft.
Gastineau Log Homes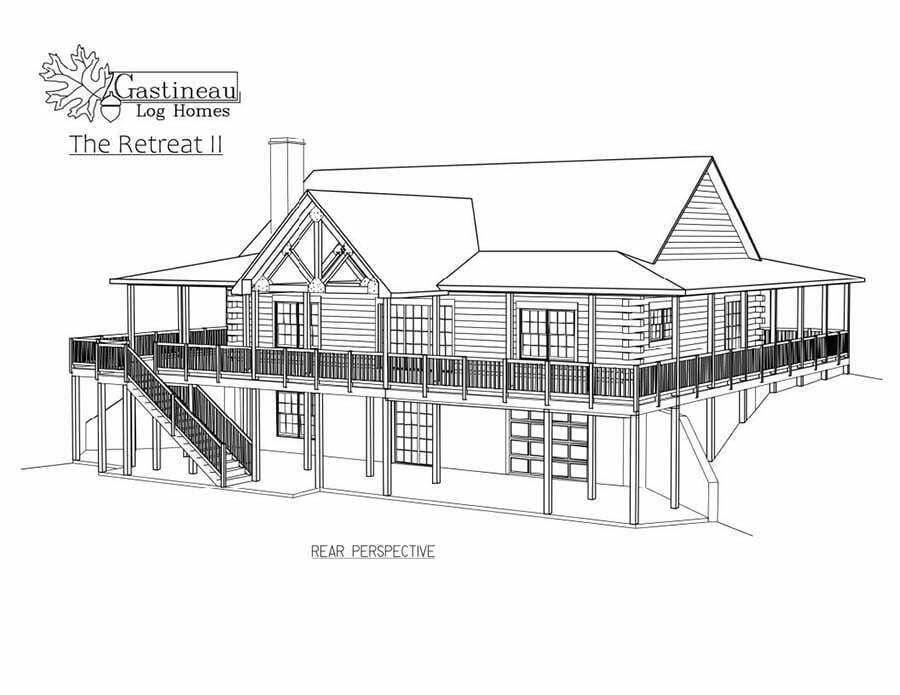 Gastineau Log Homes have been a reputable and trusted business since the 70s. It's been providing top-quality homes and services. They're also infamous for their beautiful cypress, pine, cedar, oak log homes, and cabin kits.
The Retreat II is a three-bedroom and three-bath home. It has a total living area of 2831 sqft. It has all the standard features of the Retreat original model, except that this one is smaller.
Kanga Room System

Kanga Room Systems has two product lines, the modern and the cottage. Both modular homes are made with the highest-quality materials too. The company boasts of its affordable pricing.
The Modern Cabin and Modern Dwell are kits from Kanga Room Systems available in most states. They have a smaller option with just 196 sqft. The shell kit starts at $23,800, while the installed shell starts at $34,200.
For the one with a total area of 224 sqft, the shell kit price starts at $24,300. The installed shell starts at $39,200.
Related reading: