Last updated on August 10, 2022
Are you ready for a beautiful prefab home in Arizona? Check our list below if you don't know where to buy it.
Arizona is an arid area with very little rainfall. Housing in the state is relatively affordable compared to nationwide prices, but prefab homes are still popular.
Manufacturers of prefab homes here consider many factors, including weatherproof design and energy efficiency. Insulation is less of a concern which allows you to save on this aspect.
Still, finding the best manufactured home that suits your needs and budget is not easy. It's, therefore, essential to evaluate your needs beforehand.
We have a list of reputable module and prefab home companies in the state (or that deliver to Arizona.) Moreover, we highlight some of their best offers, a few of the homes available in their portfolio, and the costs of their prefab homes.
Check out our latest digest for the state of Arizona.
Table of Contents
Phoenix Haus
Phoenix Haus specializes in prefab homes in Arizona with a twist — they're guaranteed to be healthy. Features include filtered air systems, 100% recycled wood construction, and Air Source heating and cooling. In addition, you'll enjoy superior insulation and pre-installed triple panel doors and windows.
Arizona's price range for these prefab homes starts at $250 per square foot. The price includes design, components, labor, interior finishes, and site work but not the cost of land or any design upgrades.
Cavco Industries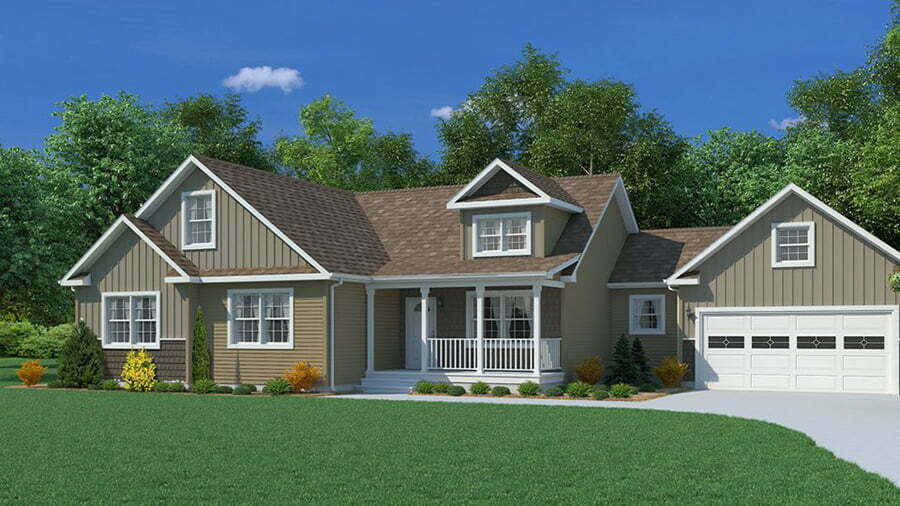 Cavco Industries manufactures system-built, commercial, and vacation homes as one of the industry's most recognized prefab home builders. Home construction is accelerated by using a controlled environment for precise manufacturing.
Additionally, the company sells homes across the United States through independent dealers of all sizes and styles with financing available. The price range starts at $36,900 for high-quality and value-intensive homes.
Fairbrook Homes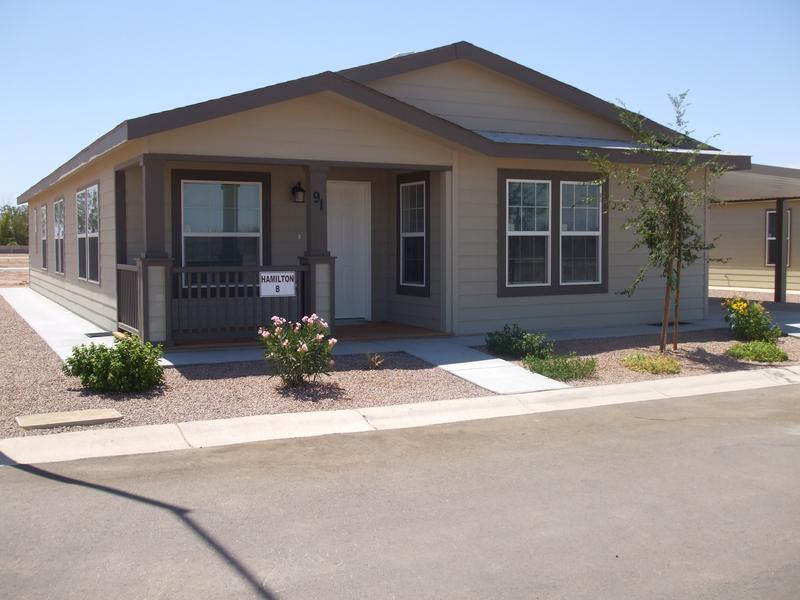 Fairbrook Homes provides a turnkey solution for Arizona residents who want to build their dream home. The company sells Champion Homes, which are available across the United States and Canada. Local offices reduce shipping costs and provide factory-direct prices.
The company focuses on energy efficiency, superior heating and cooling systems, and high insulation value in homes of all sizes and styles. Champion Homes offer 1-, 2- and 3-bedroom prefab homes that range in price from $115 to $260 per square foot. The price is all inclusive, except for land and home upgrades.
Sabe Homes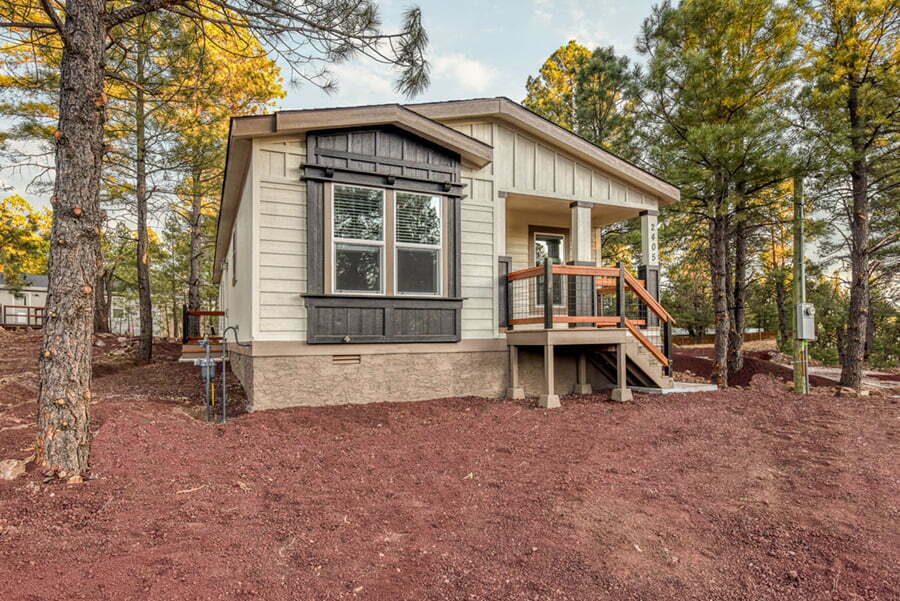 Sabe Homes strives to build prefab homes that are beautiful, sustainable, and empowering to their owners. The homes are more spacious than other prefab homes, with features like 10-foot ceilings, roofs that channel water away from the front porch, and efficient heating and cooling systems.
The company offers sustainable prefab homes, turnkey rental properties, and smaller homes and cottages with high-performance windows, tankless water heaters, LED lighting, and Energy Star appliances.
The price range for Sabe Homes runs about the same as site-built homes, but the value-added features make the cost more affordable over the long-term outlook.
The Home Source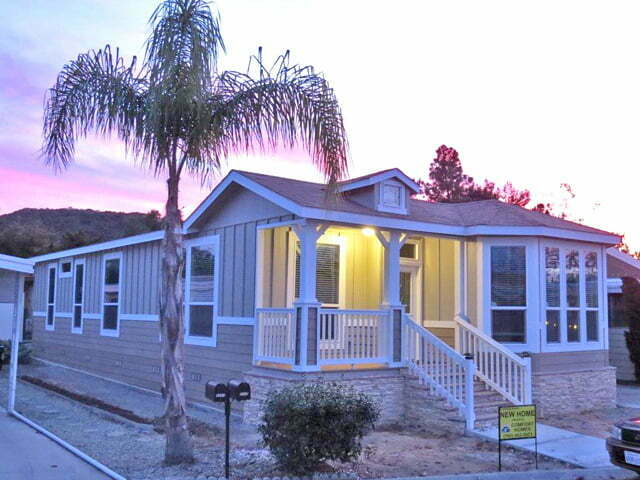 The Home Source prefab homes are built by Cavco Industries using the highest quality materials and features that distinguish fine homes and investments.
In addition, the Home Source offers various floor plans that range from traditional to elegant designs. The average price for these quality homes starts at $36,900 and up for larger homes that run into the high 200s and 300s.
Oakwood Homes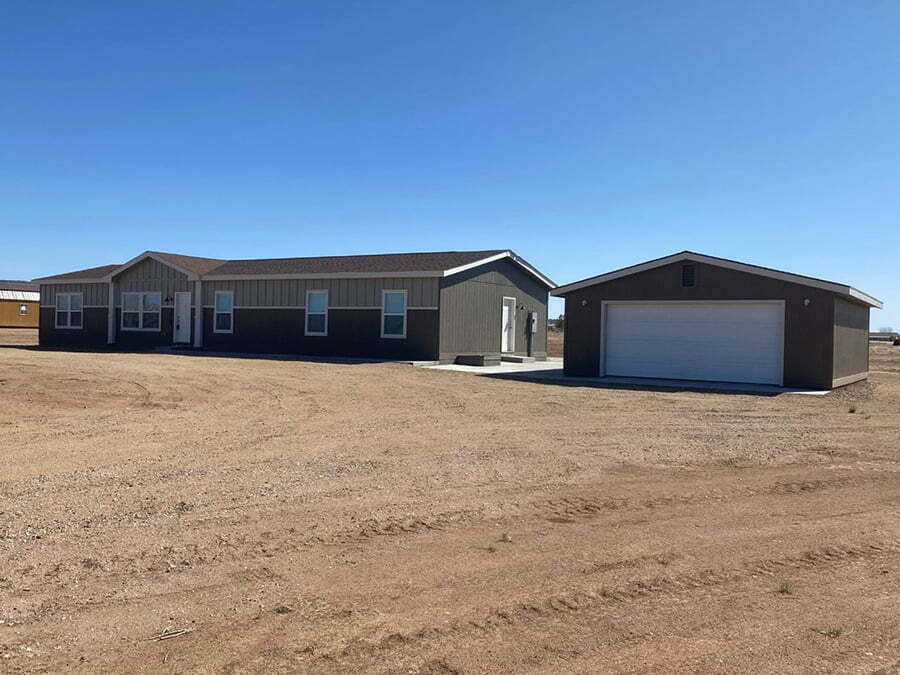 Oakwood Homes of Chino Valley, Arizona, features single-wide and double-wide homes in many architectural designs and sizes. Features include spacious kitchen islands, built-in entertainment centers, soaker tubs, and HouseSmart® and EnergySmart® controls. Trained artisans perform and supervise all construction.
The price range for these high-quality homes starts at $130,000 for a 2-bedroom, 1,043-square-foot home. A 4-bedroom, 2,052 square foot home runs $424,900.
Southwest Homes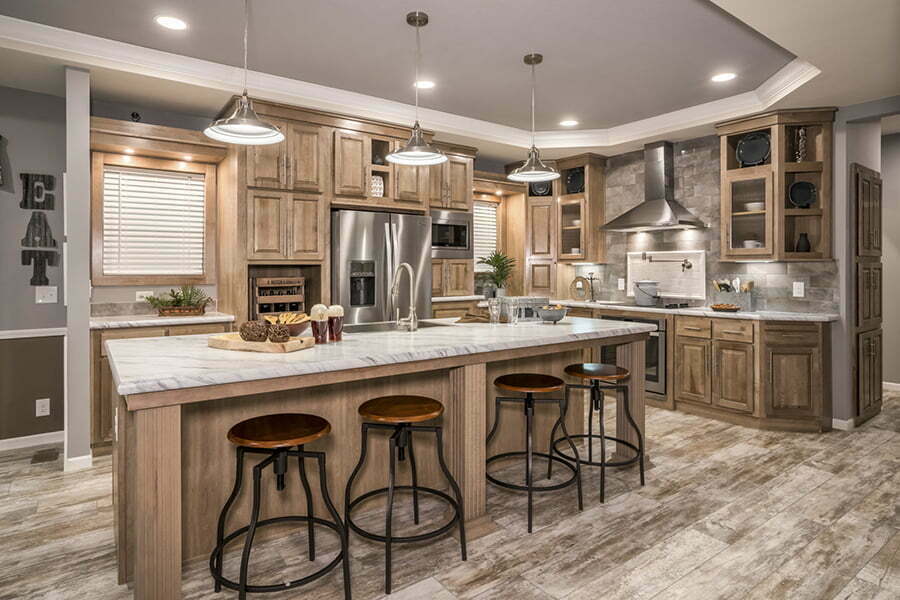 Southwest Homes can be ready within six months because the company offers a turnkey approach that includes choice home lots in northern Arizona and custom prefab homes.
It provides more affordable homes because of prefab construction efficiencies that deliver move-in-ready dwellings. In fact, you can save an average of $150,000 over traditional building costs of comparable homes.
Five Star Home Center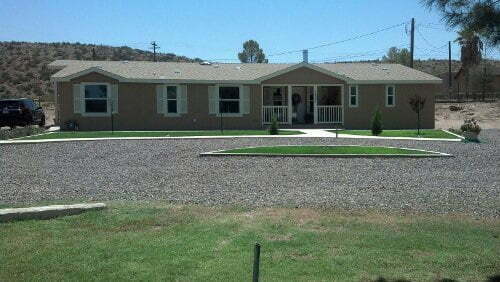 Five Star Home Center is a family-owned home builder that handles Carsten Homes sales and service. One of the best-known names in prefab manufacturing, Carsten Homes of Albuquerque builds prefab homes from 620 square feet to 2,280 square feet or larger.
Five Star Home Center is known for foundational expertise and concrete septic tanks that last a lifetime. The company also handles land, prefab homes, contracting services, and steel building sales.
Phoenix Prefab Homes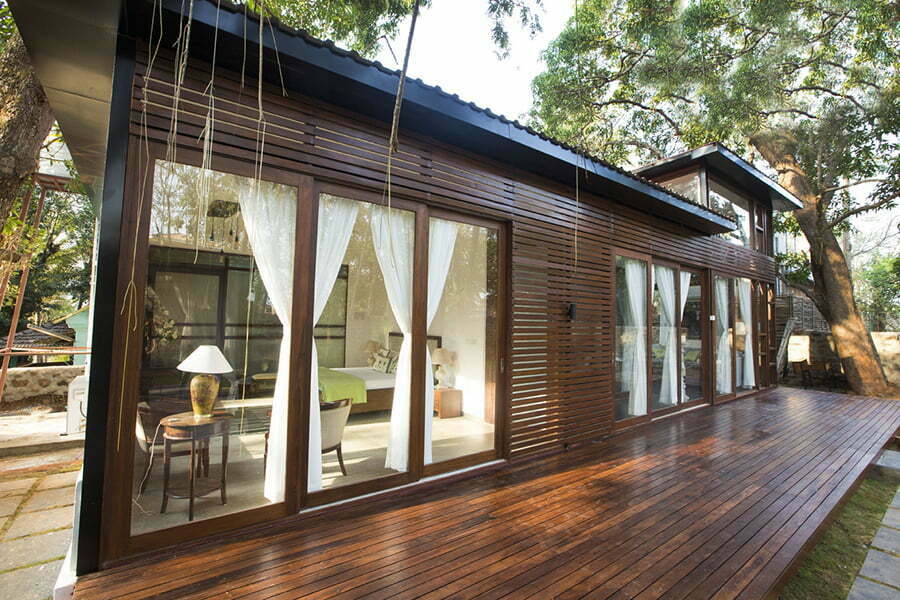 Phoenix Prefab Homes has manufactured modular buildings for hotels, industrial units, resorts, and private homes for over 20 years. The company's core concept is preserving nature and creating sustainable lifestyles. It follows this concept by creating low-maintenance, sustainable, and energy-efficient homes.
It's a great company for a reason. For example, customers can customize their home designs and choose from sleek, luxurious interior designs engineered to last for generations. The price range of Phoenix prefab homes runs between $180 and $445 per square foot.
Arizona Log Homes
Arizona Log Homes offer the unique living spaces of log cabins that are perfect for vacation homes of cabin living. The company offers myriad floor plan choices in cabins ranging from 1,000 to 6,000 square feet. In addition, you can choose from cedar, board, and batten constructed mountain cabins or smaller simulated log cabin veneers.
The company uses high-quality materials and custom protective finishes. Generally, the price range follows the usual range from $25,000 and up. Luxury models might cost several hundred thousand dollars.
Champion Home Builders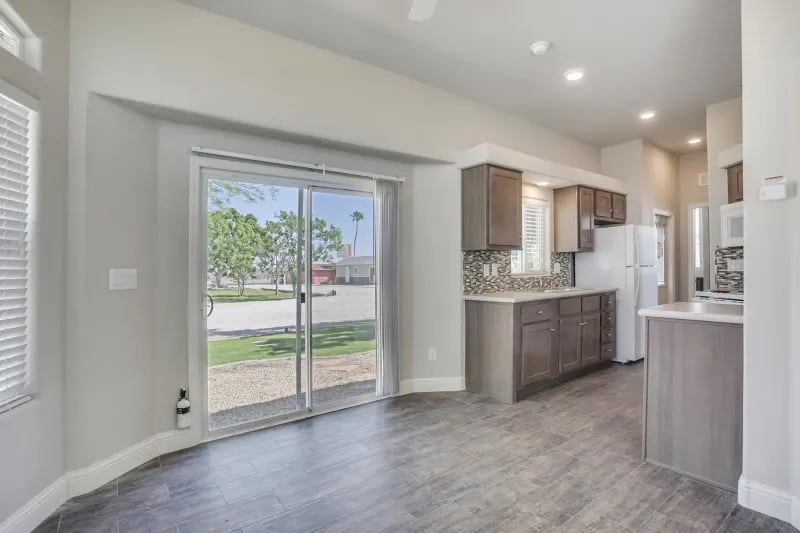 Champion Home Builders have a reputation for high-quality manufactured homes including standard prefabs and advanced designs. Many independent dealers sell these homes across the United States. Its award-winning designs include customizable options and designs to match any budget and lifestyle.
The company has won awards for its designs, including "outstanding custom home" when competing against homes costing much more per square foot. Custom prefab home prices range between $115 to $260 per square foot from Champion Home Builders.
Ecohabitation Kit Homes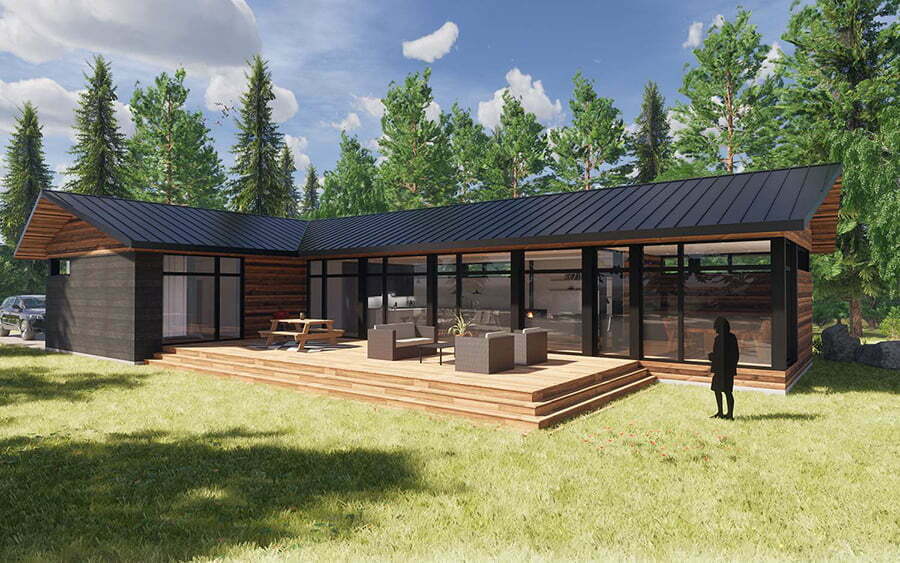 Ecohabitation Kit Homes are manufactured in Quebec and shipped to Arizona home buyers at discounted price. Advanced prefabrication and the lower cost of building materials caused the lesser price. All prefab units are LED-ready. Thus, the Zero Net Energy Rating and Passive House Certification.
Hence, its top ranking as a high-performance building kits rank among the most eco-friendly homes available. Prices for Ecohabitation Kit Homes start at $100,000 and up.
Lindal Cedar Homes from Highview Custom Homes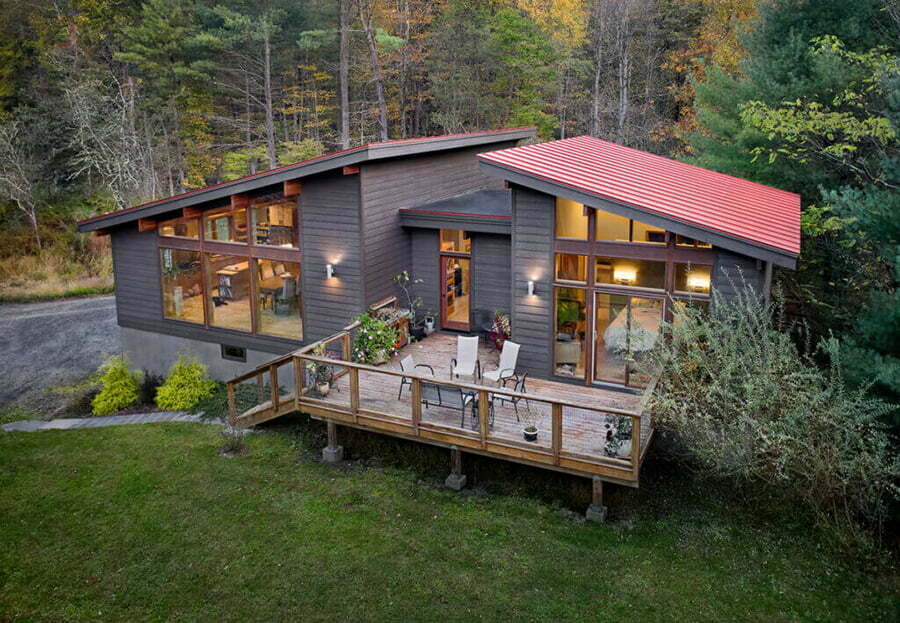 Highview Custom Homes is another respected dealer of Lindal Cedar Homes for Arizona residents. The company specializes in Lindal Cedar Homes for homeowners who want a modern design. That aside, the company also offers homeowners customized cedar homes with over-the-top aesthetics and features.
Furthermore, you can modify any traditional design to match your space, landscaping, and neighborhood home features. However, Cedar Homes are somewhat expensive because of their high quality, ranging from $450 to $600 per square foot.
Arizona TrustModular Home Builder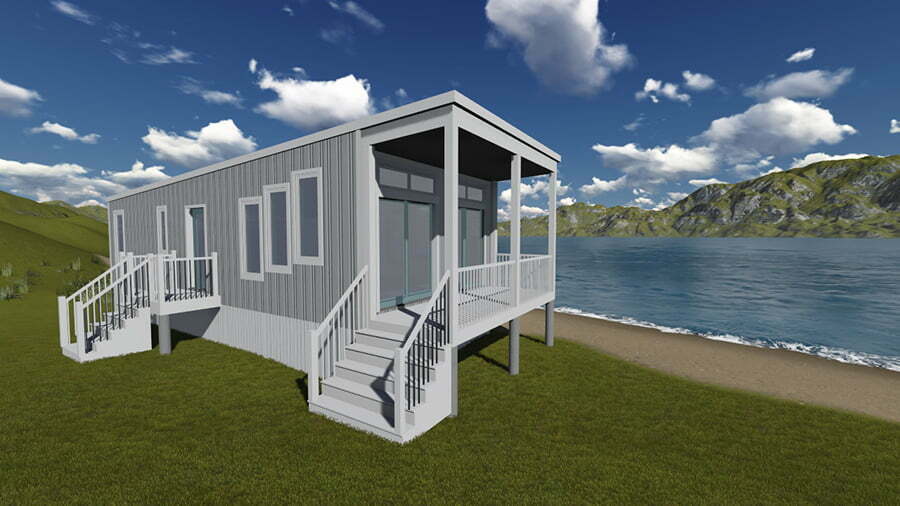 Arizona TrustModular Home Builder provides turnkey modular homes at affordable prices. The company also features high-quality materials, fast fabrication of prefab units, and management of those pesky details like permitting, incorporating custom designs, and site-prep work.
The company proudly serves the needs of Phoenix, Scottsdale, Tucson, Chandler, Mesa, and other Arizona cities where the regulations are permitting processes are known.
Sunbelt Modular
Sunbelt Modular owns many specialized materials and building companies. It's why they are the largest wholesale manufacturer of prefabricated buildings in the southern-central area of the United States. The company also designs and manufactures modular facilities that include prefab homes.
Mohave Homes
Mohave Homes is a family business that serves Mohave County, Arizona, and has been a top manufactured home seller since 1995. Additionally, it concentrates on personal customer service by providing sales, custom design advice, transport, and site setup.
The company provides homes of all shapes and sizes with durable 2X6 construction, low-E dual-pane windows, advanced insulation, and architectural shingles for better aesthetics.
Mohave Homes also offer homes from Golden Valley Manufactured Homes, Kingman Homes, Fort Mohave Homes, Lake Havasu Homes, and many other companies.
Phoenix Modular, Inc.
Phoenix Modular, Inc. is one of the companies owned by Sunbelt Modular that designs prefab homes specifically for Arizona residents. Furthermore, Phoenix Modular maintains an enviable portfolio of classic home designs with ready-made floor plans for expedited, affordable service.
The Phoenix Modular prefab home price range starts at $250 per square foot, which includes extras like home components and interior finishes.
Silver Ridge Custom Homes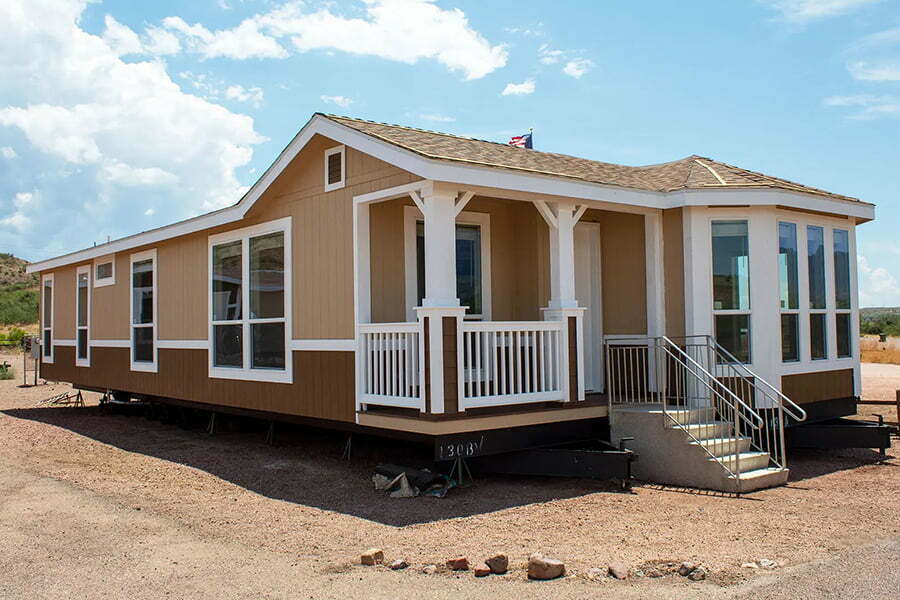 Silver Ridge Custom Homes works closely with home buyers to find their dream home design. They generally work with manufacturers directly, ensuring high-quality construction, top-grade materials, and affordable turn-key buildings.
The sales center is located near Payson, Arizona, and the facility offers tours of manufactured homes for sale featuring Durango prefab homes and other models. Therefore, you have so many options to choose from.
Pacesetter Home Centers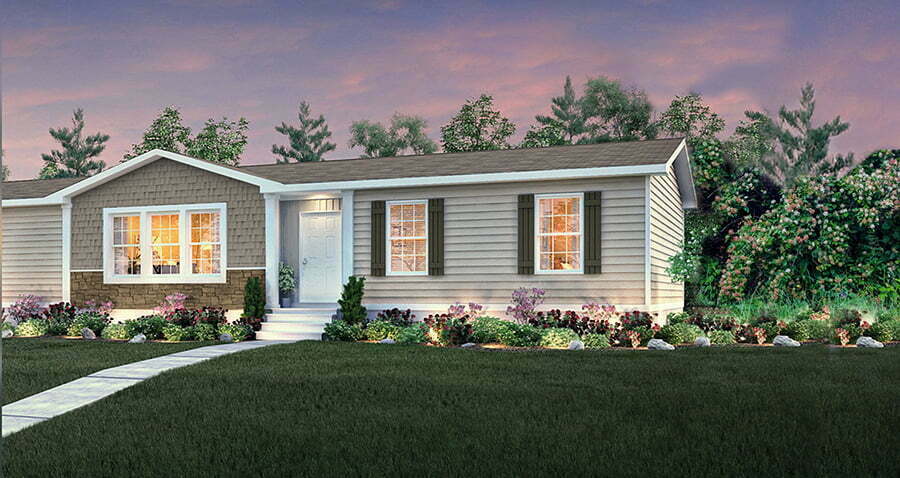 Pacesetter Home Centers sells third-party manufactured and modular homes, including popular Clayton Homes, Commercial Modular Buildings, Park Models, cabins, and vacation rental properties. For the most part, these models use sustainable materials and energy-efficient components that save money.
Pacesetter ranks as the top U.S. builder of manufactured and modular homes that are affordable, comfortable, and designed for efficiency. However, prices vary considerably among several manufacturers represented.
Asul USA
Asul USA is known for its revolutionary pricing of its Phoenix, Arizona, manufacturing facility. The company offers modular homes that start just as low as $100 per square foot and provides customization options.
Additionally, the company offers to include immediate, transparent pricing without hidden charges and its unique Asul Adaptable System for Universal Living.
Architects, designers, and entrepreneurs who believe in the potential of modular housing to transform the home building industry continue to work on developing a viable, affordable, and good-looking model.
Presently, their latest technology is the ASUL Adaptable System for Universal Living. Created by a group of artists, architects, and engineers, the system allows and encourages owner participation in the design process.
WillScot Arizona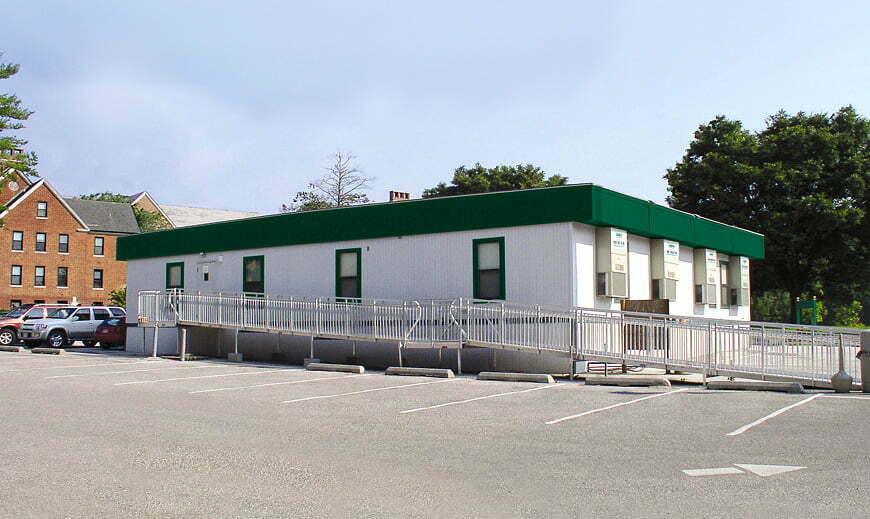 WillScot Arizona offers flexible and convenient offices for mobile use along hiking trails, park festivals, and community celebrations. Mobile offices provide the perfect solutions for increasingly mobile initiatives. Subcontractor use on construction sites, and any short-term office needs.
Mobile trailers are available 24/7 with no setup charges of contracts required. Phoenix is one of the country's fastest-growing and most vibrant cities.
However, the city has premium-priced offices. Mobile office trailers come equipped with standard office amenities to which you can add customizations. Hence, the continued rise of fame of manufactured home and office spaces.
Related reading: