Last updated on October 3, 2022
These are the top modular and prefab home companies established in or delivering to Arkansas. Read on!
Arkansas is a great location with a typically humid climate, especially during summer. Therefore, you need a prefab modular home specifically made for the local climate. It should be energy efficient and have minimal long-term maintenance.
Here, we have a list of Arkansas's established prefab home manufacturers and retailers. They deliver to your property.
Table of Contents
Pratt Homes Arkansas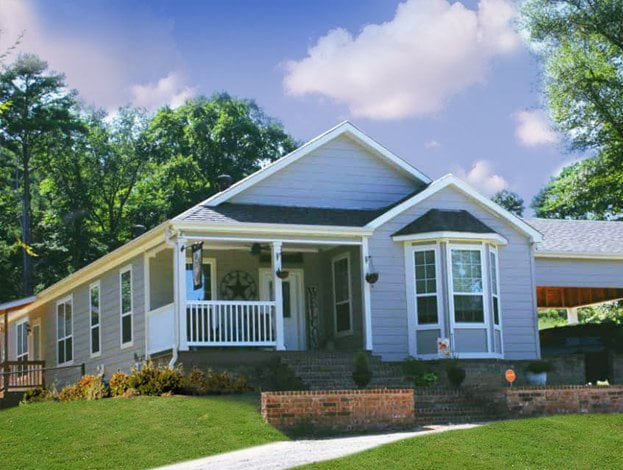 Pratt has a plan for everyone. The company can help whether you are looking for a modular home, a manufactured home, a farmhouse, or a tiny home.
Floor plans range from 500 to 2,300 sq ft. You can ask for vaulted ceilings, modern kitchens, walk-in closets, and garages. Call them to get an accurate estimate.
Hawks Homes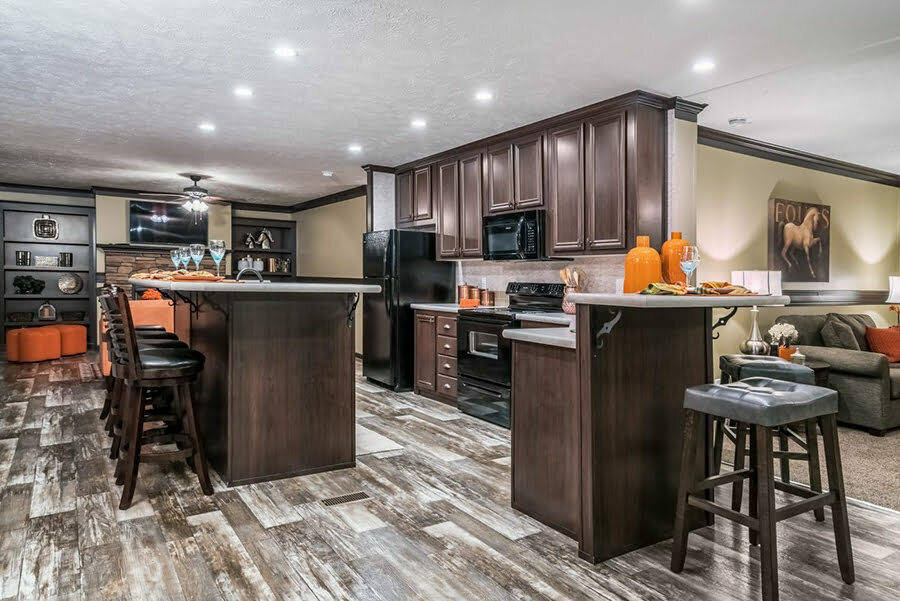 Hawks Homes was twice named the National Retailer of the Year. Go to the sales centers at Conway or Little Rock to learn more about your options.
You can find floor plans for 2 to 5 bedrooms. In addition, there are small cottages and farmhouses, as well as larger family homes. Financing options are available even for those with low credit scores.
Country Comfort Homes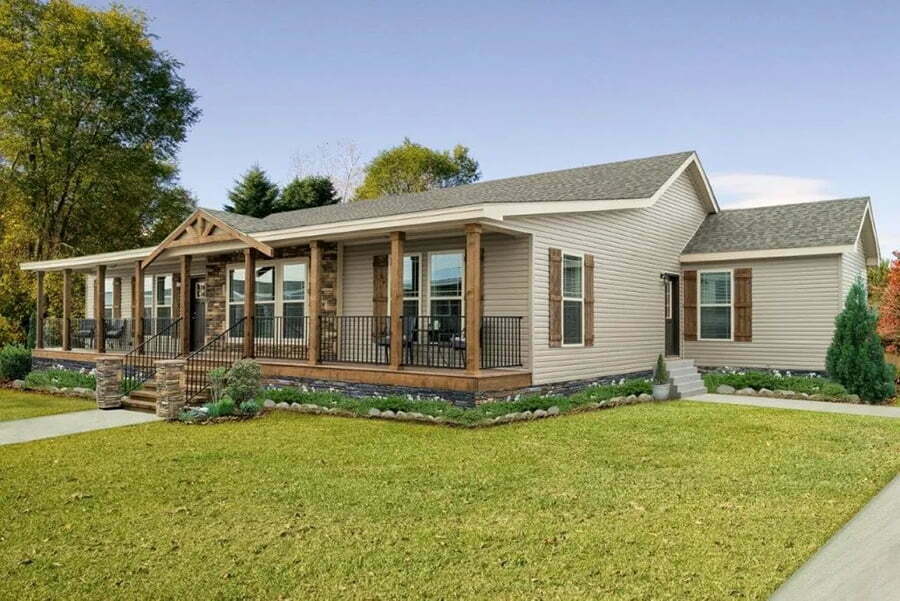 Country Comfort Homes is a family-owned business based in Hot Springs, AR. Its A+ BBB rating should provide peace of mind about its homes and services.
You can get prefab homes with traditional designs and quality interiors. Check the models with three beds and 3 baths within 2,500 sq ft. Discuss your preferred features to get a quote.
Deer Valley Homebuilders Arkansas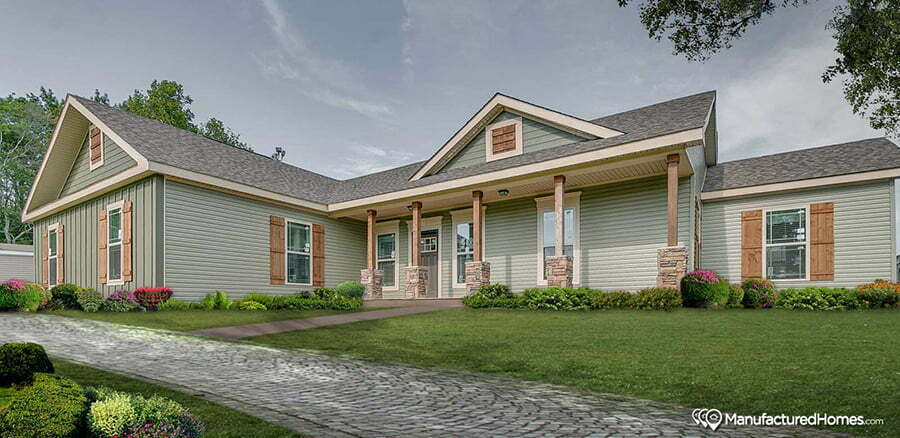 Deer Valley Homebuilders build quality prefab homes that last for a lifetime. You're sure to find a match no matter your lifestyle. Look for these at retailers around Arkansas.
Floor plans start at 1,230 sq ft and go up to nearly 3,200 sq ft. Prices will depend on finishing, custom features, and land options.
Sunshine Homes Inc.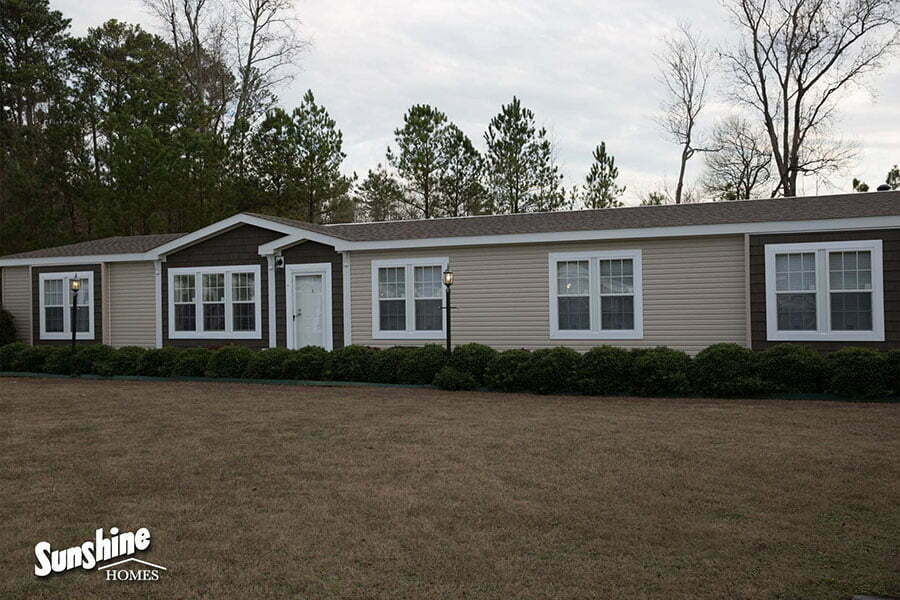 Sunshine Homes has over 50 years in the business, with more than 100,000 homes sold around the US. In addition, the company offers modular and manufactured homes.
You can find homes between 1,185 sq ft and 2,400 sq ft. Go to the nearest authorized retailer to get a price quote. They're at Mena, Fort Smith, Beebe, Bryant, or Hot Springs.
Luv Homes of Bryant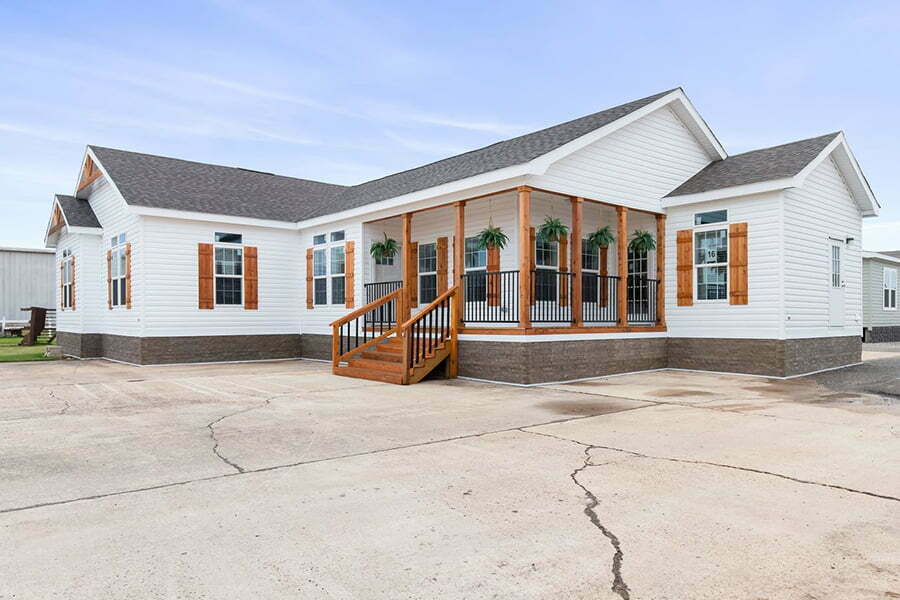 Luv Homes is a leading dealer in Arkansas. You can find various prefab options in their catalog, each with upgradeable features to suit your needs.
Prices start at $60,000 before custom options. These feature 2 beds and two baths with around 820 sq ft. Meanwhile, the biggest has 2,500 sq ft and starts at $290,000.
Clayton Homes of Jonesboro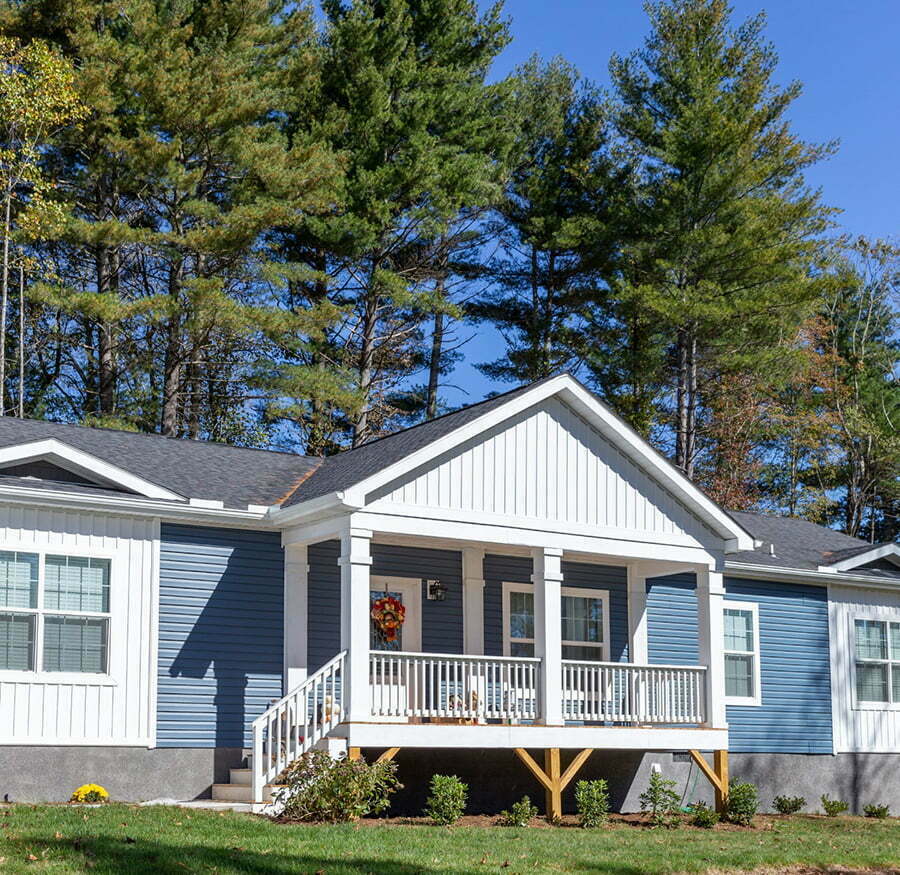 You can't go wrong with Clayton Homes, a respected name in the prefab industry. The company has plenty of manufactured, modular, and mobile homes for you to choose from.
Base price is at $50,000 for 765sqft and goes up to $280,000 for 2,256sqft. Don't forget to budget for site work, permits, and any features you'd like to add.
Franklin Homes Arkansas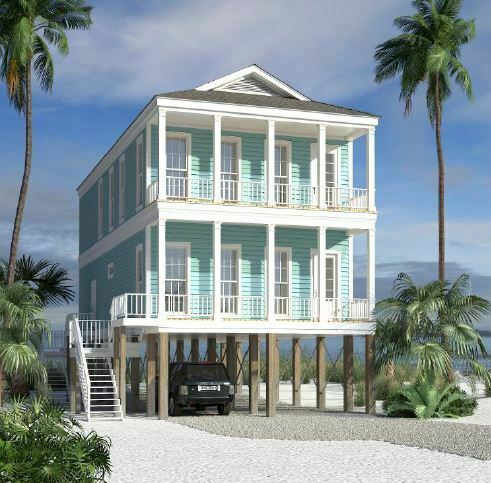 Franklin Homes built prefab units styled as cottages, manors, and farmhouses. You can buy these through the retailer Hawks Homes, with branches at Conway and Bryant.
Sizes range from 1,300sqft to 2,700sqft. Check out the floor plans to assess their suitability for your family's needs. Specs constantly improve, so call for the latest prices.
Spartan Homes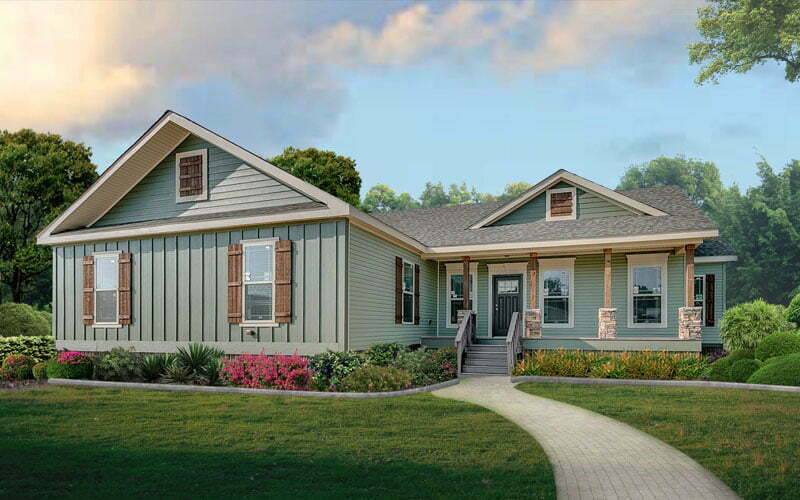 Spartan Homes carries hundreds of prefab models from top builders around the US. These include Deer Valley, Sunshine, Cappaert, Kabco, Southern, and Champion.
Your options range from 600 to 3,200sqft. These include modular and manufactured homes and single and double wides. Financing is available for up to 30 years with a fixed rate.
Freedom Homes of Alexander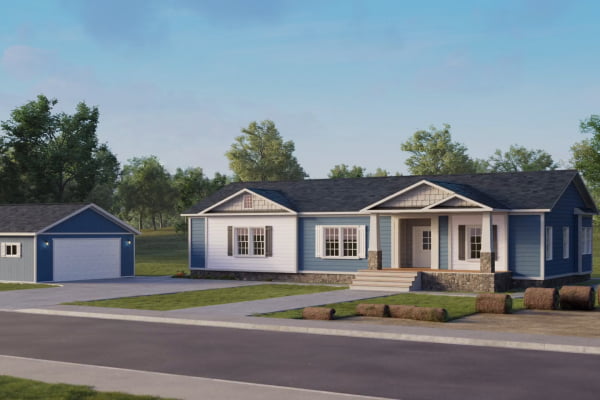 Freedom Homes can deliver your fully furnished home with intelligent features and affordable prices. These are built by the respected prefab manufacturer Clayton.
Expect to shell out a minimum of $60,000 for 820sqft. Meanwhile, the most significant homes start at $270,000 with 2,560sqft, three beds, and two baths.
Affordable Homes Super Center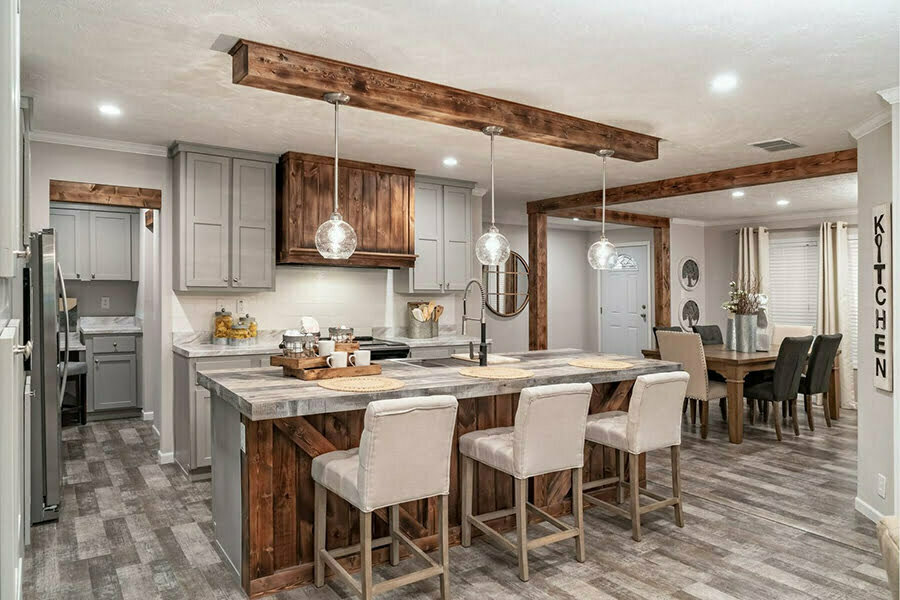 If you're looking for budget-friendly prefab homes, then swing by the Super Center at Brookland. It has the latest models from the famous manufacturer Champion.
Floor plans range from 750 to 2,300sqft, with the largest units having up to 4 beds and two baths. Tell them any features you'd like to add and get an accurate price quote.
El Dorado Homes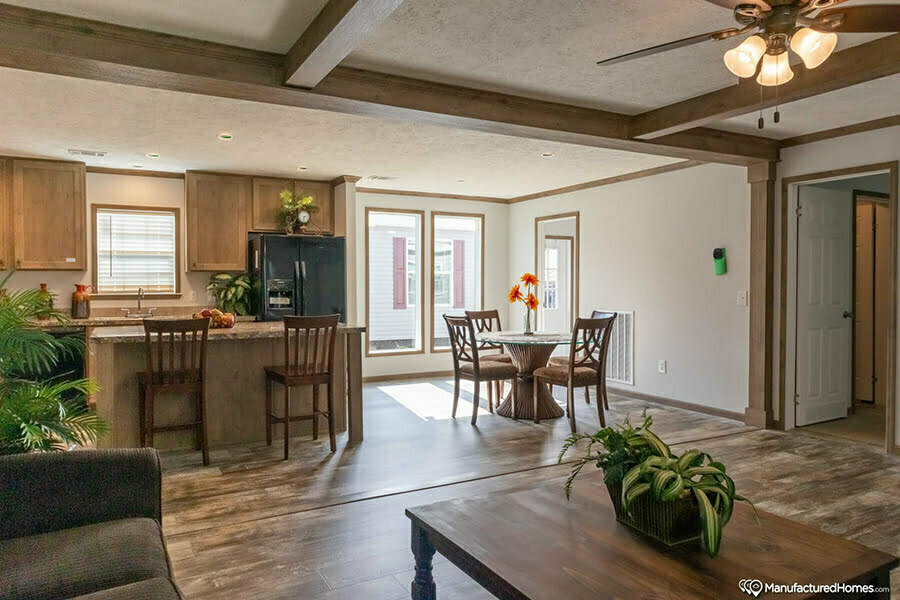 Come to the El Dorado Homes dealership to see the most extensive home inventory in the southern region of Arkansas. You can tour 25 models of different sizes, styles, and configurations.
More are in the catalog, from just under 400sqft to over 3,000sqft. These come from manufacturers like Champion, Deer Valley, Buccaneer, and New Vision.
Bear Creek Modular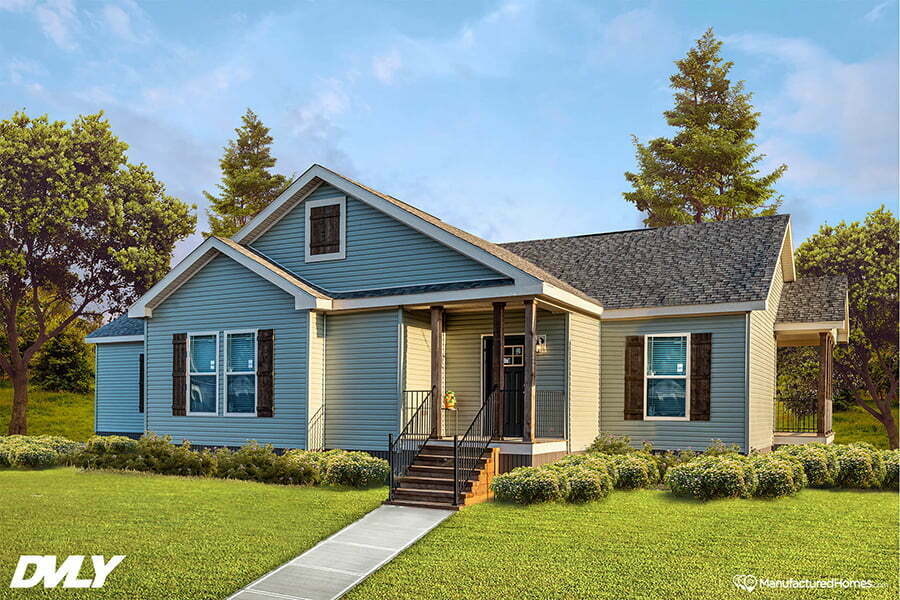 Bear Creek Modular makes home-buying a breeze with affordable options and unmatched transparency. The staff will work with you to find a great match.
For $104,995, you can get a house with 1,568sqft of living space, three beds, and two baths. They also offer a 1,920sqft home with a modern kitchen for $189,995.
Wilson Homes of Arkansas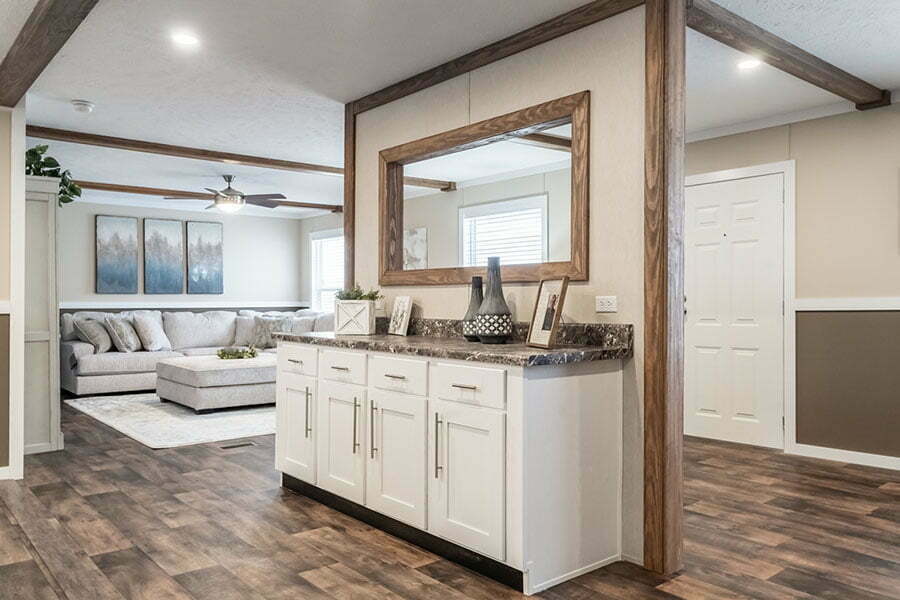 If you live around Searcy, then get your prefab unit from Wilson Homes. This dealer will help you purchase models from Champion, Hamilton, Try Homes, and Timber Creek.
You can inspect up to 31 display units at their lot. These go from 800 sqft to over 2,000 sqft. Customize your chosen home and get an estimate.
Ozark Tiny House Outlet
Ozark Tiny House Outlet offers over 100-floor plans for tiny homes and park models. These come from respected builders like Champion and TRU. In addition, schedule a tour of current display models.
You can get units with 1 to 5 bedrooms. Choose from rustic, cottage, farmhouse, log cabin, or contemporary styling. Due to market volatility, you need to call for the latest prices.
Deer Creek Stables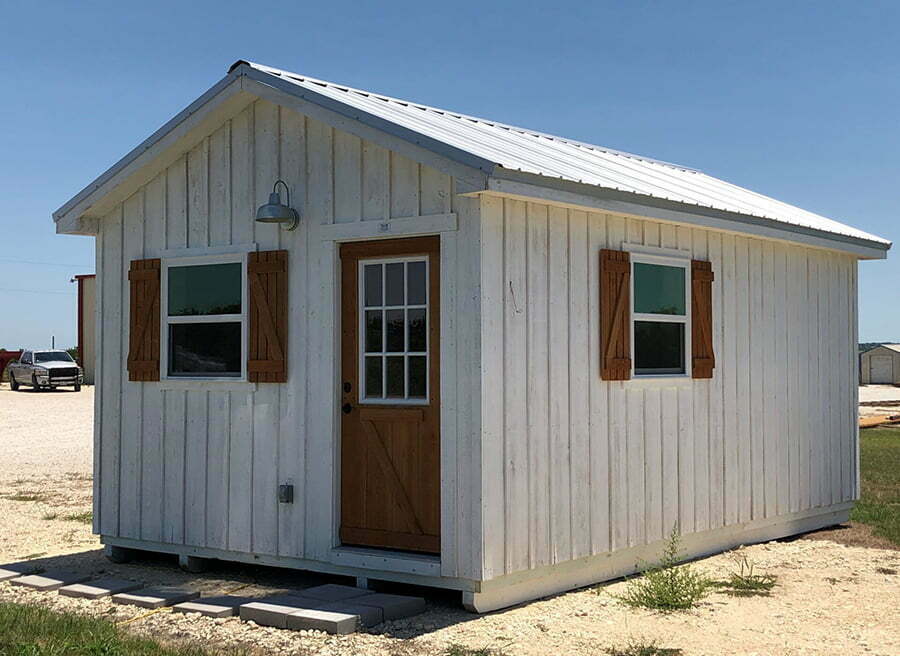 Deer Creek Stables delivers prefab cabins to Arkansas. If you want the best portable house available, call them. You can also check their barns and run-in sheds.
The structures come in widths of 12ft, 14ft, and 16ft. Cabin pricing starts at $21,600. Discuss your preferred features to get an exact quote.
Arkansas Home Center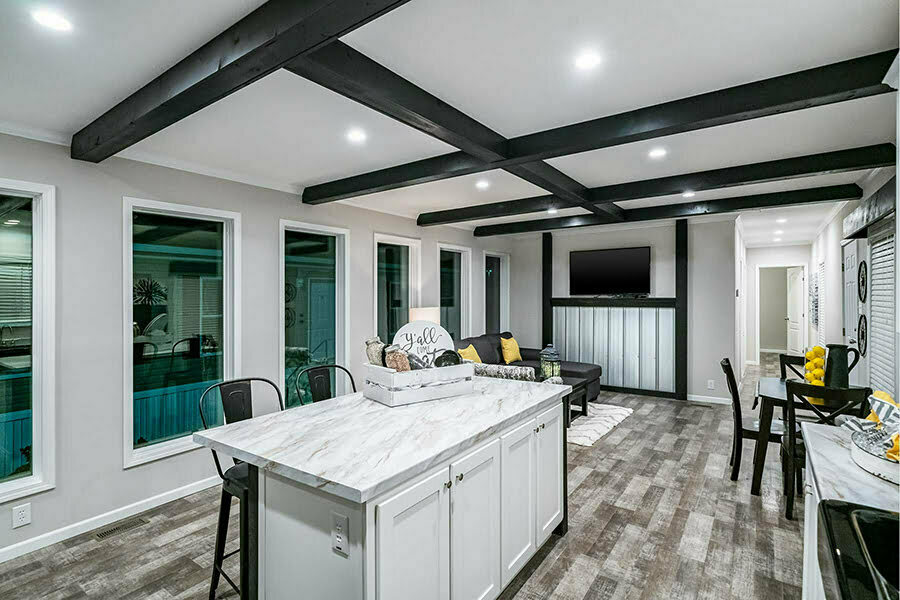 Every home purchase comes with a lifetime warranty from the Arkansas Home Center. Drop by their office at Beebe to see the displays and find a model within your budget.
The catalog includes homes from TRU, Fleetwood, Sunshine, and Jessup. Units range from 629 to 2,400sqft. You can customize nearly every detail to make your dream home come true.
Three Stone Homes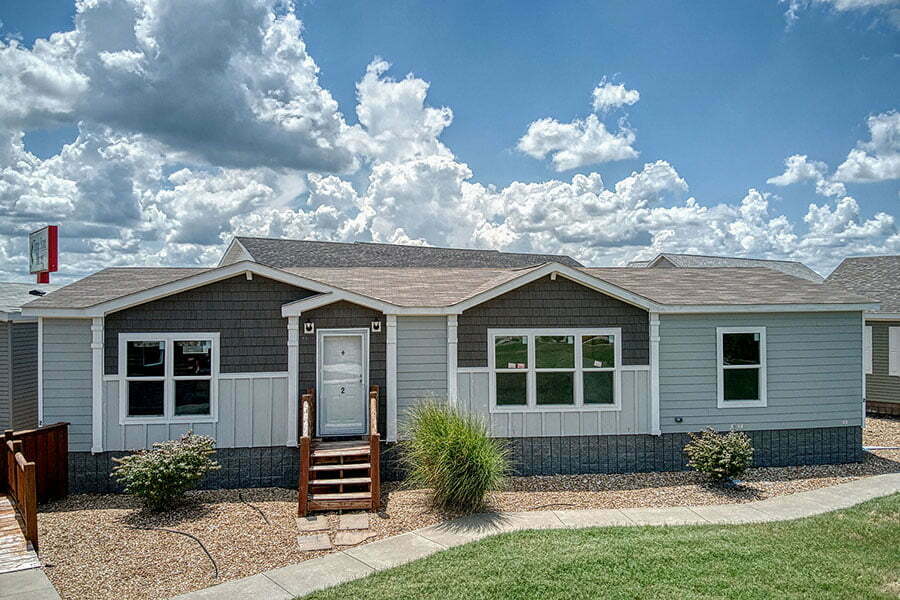 Three Stone Homes provides unbeatable value and countless additions. You get more homes for less money, with an optional deck, garage, porch, basement, or sunrooms.
Getting a 600sqft tiny home with 2 bedrooms and one bathroom will save you $88,725. Meanwhile, a 3,240sqft family home with 3 bedrooms and 2 bathrooms costs $325,982.
Dvele Arkansas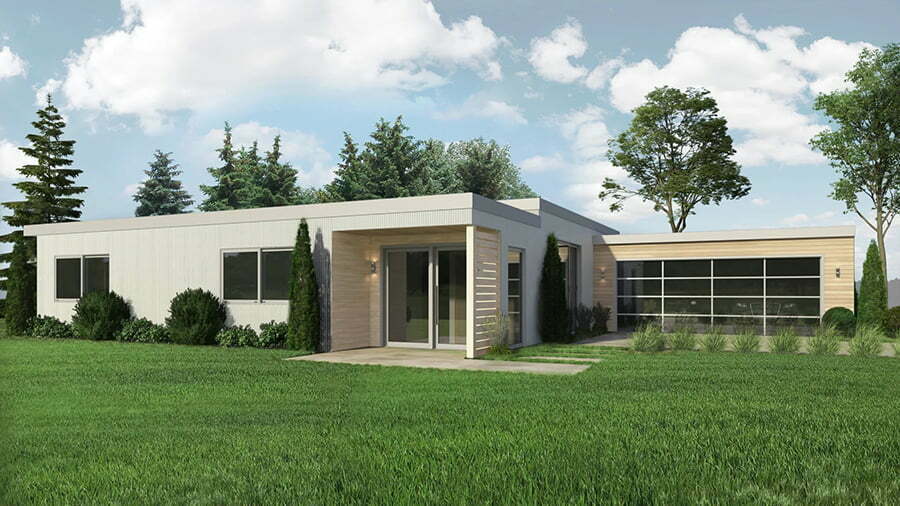 Some like traditional styling, while others are firmly set on modern aesthetics. If you belong to the latter camp, check out the homes built by Dvele.
You can get a 430sqft mini home for $215,000 and a modern cottage for $365,000. Their 2-story flagship model spans 3,523sqft with 4 beds and 3.5 baths, set at $775,00.
Impresa Modular Arkansas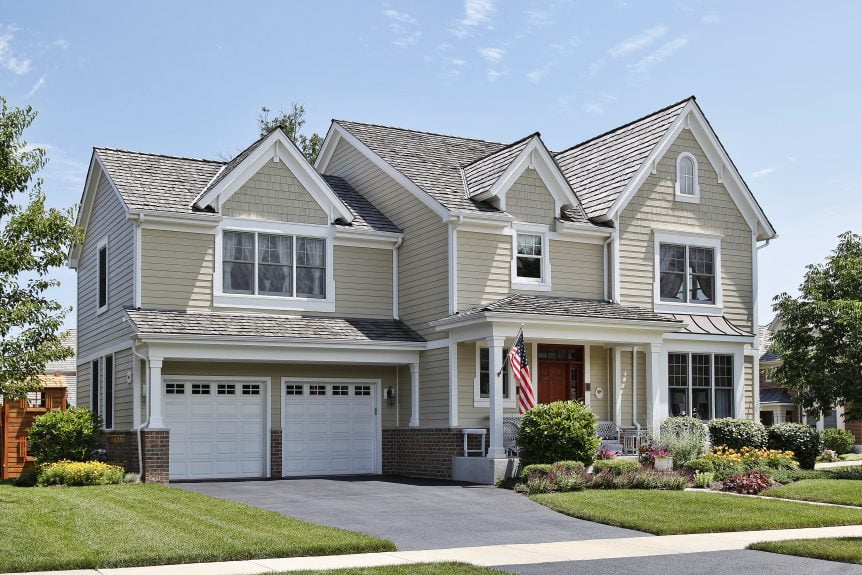 If you can dream it, Impresa Modular can build it. The company can tackle any style, from traditional to contemporary. You can even get cabin or chalet.
Base models cost between $111,000 and $312,000, depending on size and specifications. Plans range from under 1,000 to over 3,000 sq. ft., all of which you can customize to your heart's content.
Related reading: