Last updated on January 9, 2023
Are you looking for the best prefab homes in Mississippi? Here's a list of the best manufacturers to choose from.
The Magnolia state has so many things to offer. It has an affordable cost of living, many open spaces, and the people are warm and hospitable. It's one of the less densely populated states in the US. It's the perfect place to build prefabs.
Still, like any other state, it has its downsides, especially the weather. It's a humid state. Therefore, it needs well-ventilated and energy-efficient homes. This is why prefab homes are perfect here. They are highly customizable, energy-efficient, and designed for Mississippi's weather.
Housing prices here are below the national average but prefabs help save even more. The lowland plains of the state make delivering homes easy.
Here's our digest for the state.
Table of Contents
Franklin Homes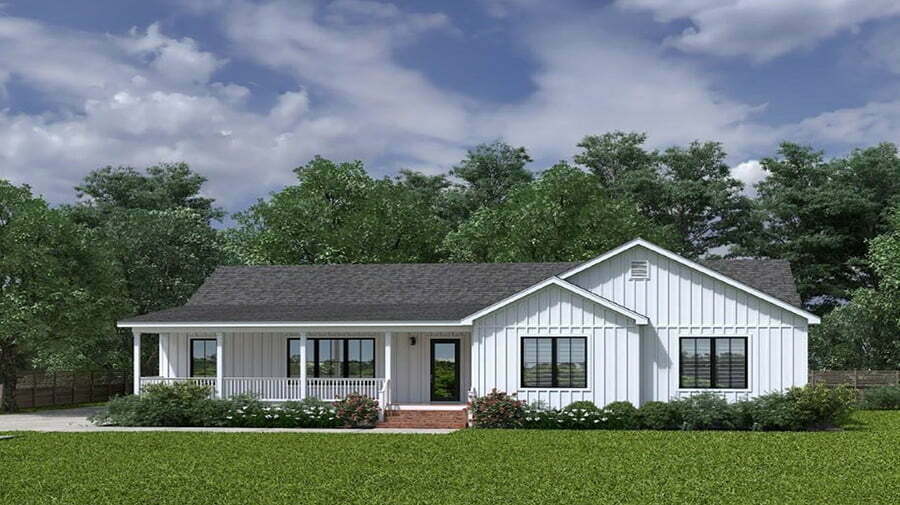 Franklin Homes is everywhere. No matter where you are in the US, you will have your prefab home delivered and installed in your location. Their Classic series is one of their best. Homes in those series are unrivaled in terms of quality, comfort, and style.
Woodland, for example, is a beautifully-crafted and built home. It has a total living space of 2400 sqft, enough space to host a family dinner or BBQ night with friends. There are also four bedrooms and three baths!
Spartan Homes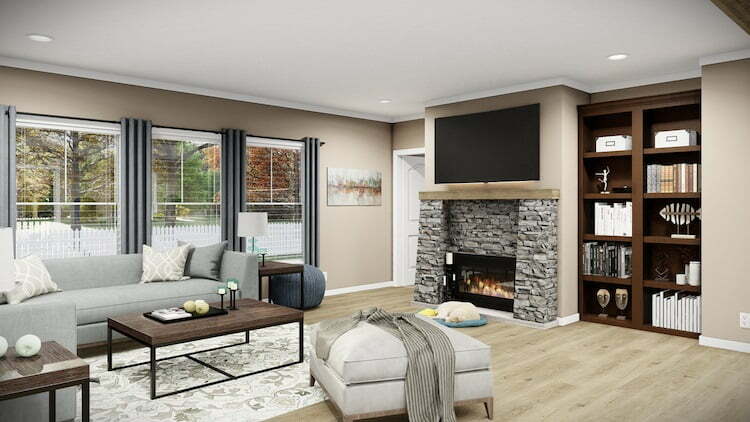 Spartan Homes is a premier retailer of manufactured and modular homes in Mississippi, Tennessee, and Arkansas. It's a full-service manufacturer based in Como. The goal is to ensure that all of their clients don't just get their dream home but also that they have the greatest experience in the process.
If you want a double-wide home, they are the Isabella. It's one of their newest models, with a sprawling living area that opens into the kitchen and dining area.
Clayton Homes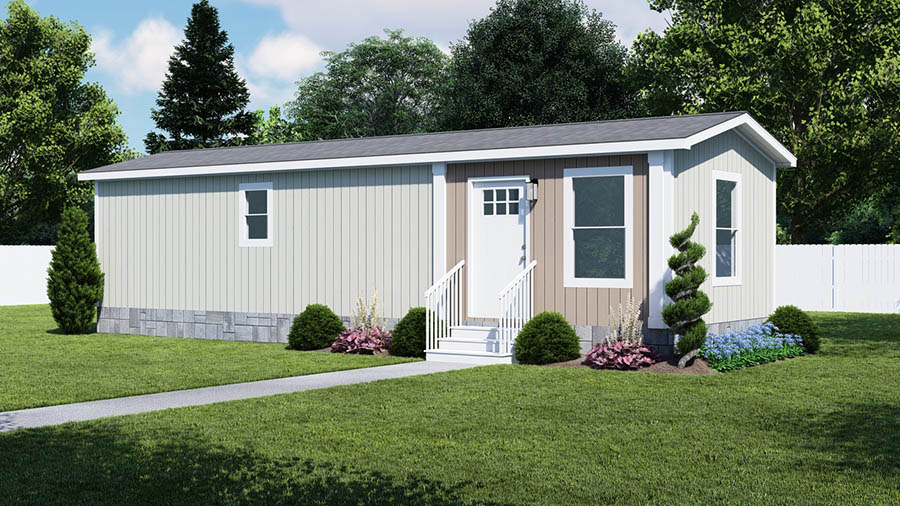 Clayton Homes have locations throughout the US, including Gulfport. The company opens new doors for families looking for their perfect homes. They have a team of experts ready to answer your questions on the kind of home fitting for your preferences, lifestyle, budget, and location.
For example, the Boujee XL, a featured home, is a massive home with four beds and three full baths. It's a single-story home with a total living area of 1980 sqft. This home features a spacious living area that leads to the dining and kitchen. There's also the family room where everyone can chill out!
Southern Housing Tupelo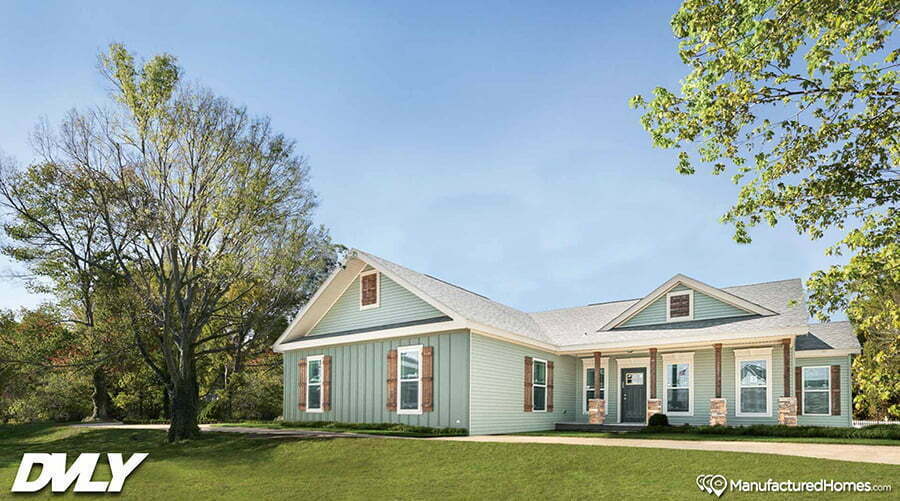 Southern Housing serves home shoppers from around the state and neighboring areas. They partner with Deer Valley, Kabco, Jessup, Clayton, and Tru MH for prefab structures. One of the favorite models in its catalog is the Sozo from Deer Valley Homebuilders.
This home has a total living area of 2280 sqft, three beds, and two baths. It's the perfect home for those who want a relaxed indoor and outdoor lifestyle. There is the living room that opens to the chef's kitchen. This also is adjoining the family dining room. There's so much to see in this house.
C & W Homes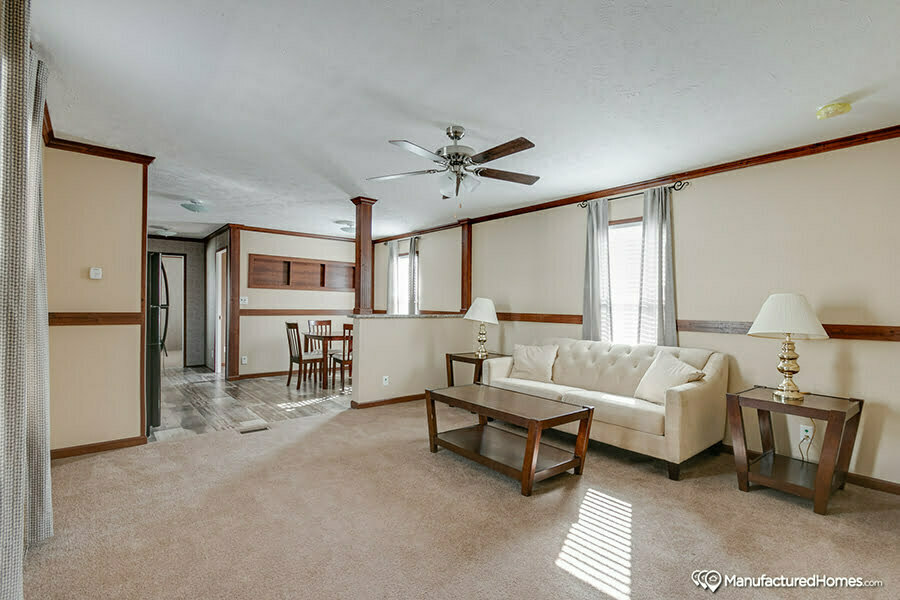 C & W Homes is a dealer that lets you make money while buying a home. It's been in the business for 31 years and is one of the largest volume dealers of prefab homes in the South. The company understands the needs of every client and responds to specifications every time.
Limited is a featured home built by Cappaert Manufactured Housing with four bedrooms, three baths, and a total living area of 2280 sqft. The home features a spacious living area that opens to the kitchen and dining area. There's also a separate den as well.
Champion Home Builders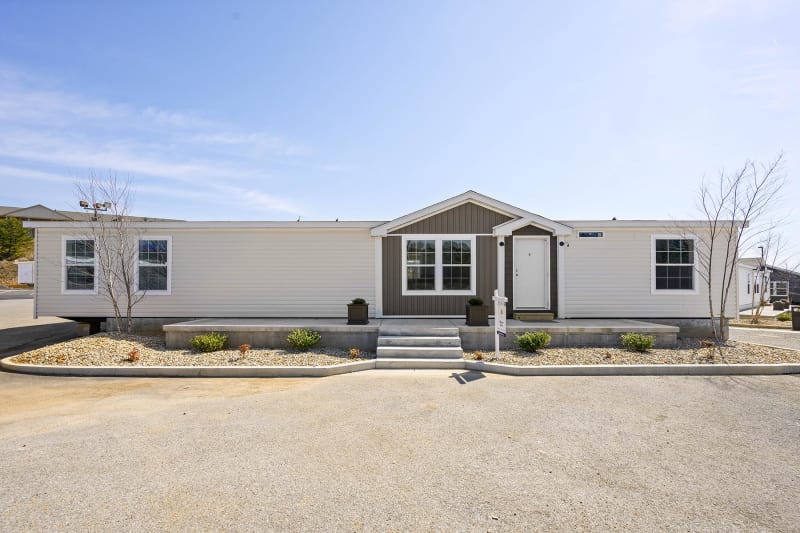 Champion Home Builders have locations all over the US. The company is famous for its modern and classic type homes. With their homes, they explore history and accomplishments. There's a reason why they're one of the leaders in manufactured housing in North America.
The Sydney is a massive home with 2,305 sqft, four bedrooms, and two baths. It's a multi-section home built to fit your area's building code.
Whitson Builders LLC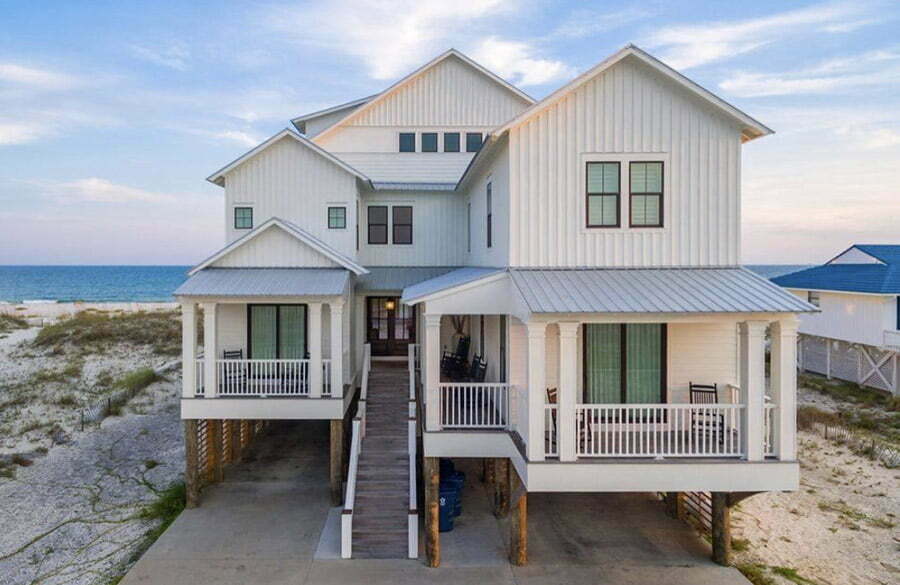 Whitson Builders serves clients in Alabama, Louisiana, Mississippi, Florida, and Georgia. The catalog has several floor plans, including the Cypress Lake I.
This single-story home has a 2,844 sqft living area, three bedrooms, and two baths. It features an immaculate maters suite complete with a full bath, his and hers vanity, and a spacious walk-in closet. There's also an exit door leading to the porch.
Elite Homes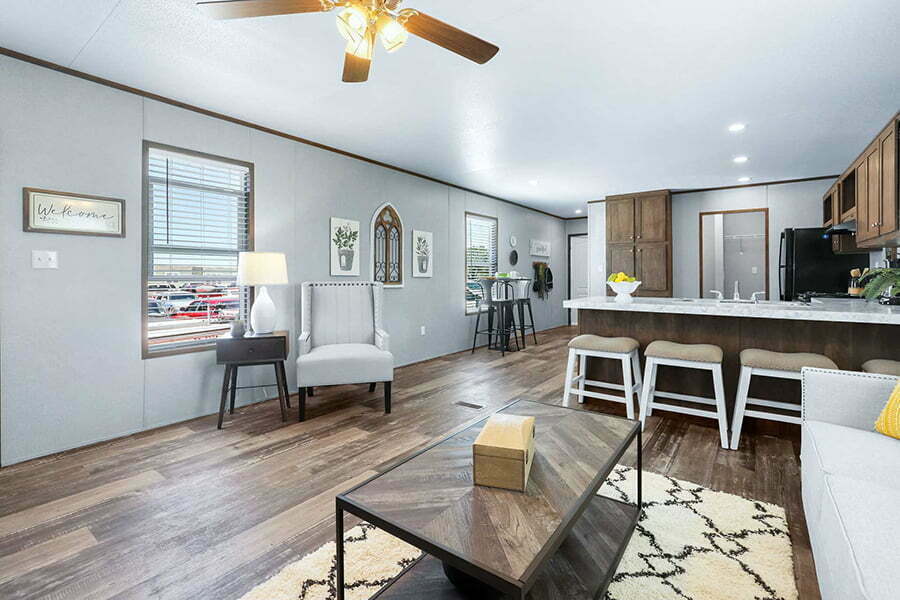 Elite Homes is a full-service modular home dealership based in Como, Mississippi. Their team has the skills, knowledge, and experience to help their client get the home they want for their family.
The company, however, isn't as big as the others on this list. Still, what they lack in manpower, they make up in passion, dedication, and high-quality work. Check out their site to see their sample homes.
Regional Homes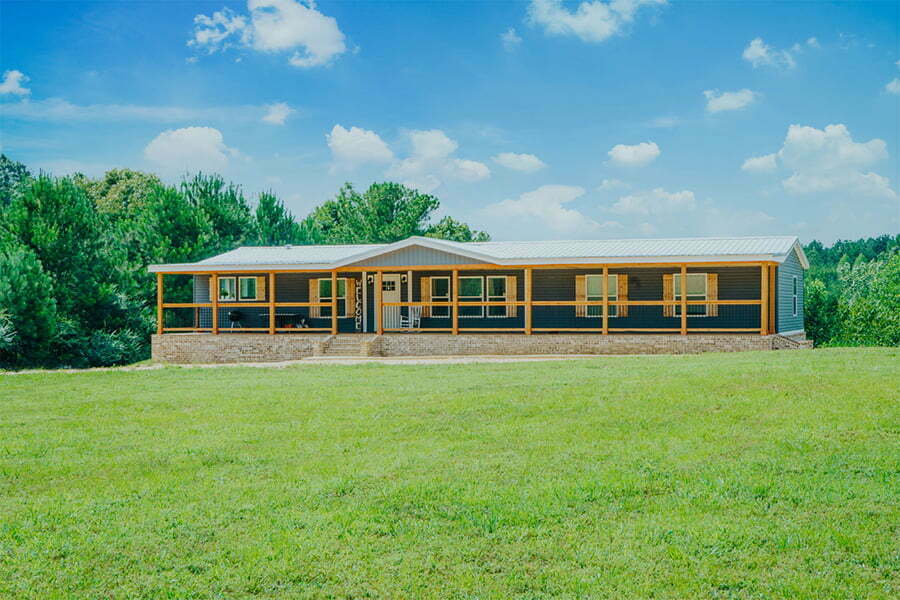 Regional Homes make houses warm home. They are committed to giving excellent customer service and experience to all of their clients. Additionally, they want to offer clients a wide range of affordable housing. Unlike other companies, they have a prequalification process. You may need to visit their site to get pre-qualified.
Oak Creek Homes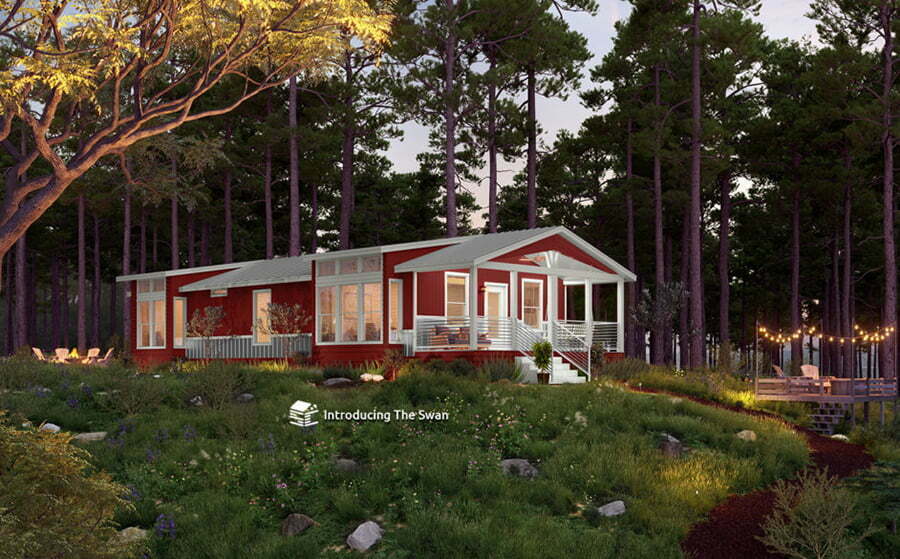 Check out the houses from Oak Creek Homes. It's where affordability and comfort meet luxury. The company offers the most value for your do-all with a home built from the ground up in a controlled factory setting.
The Swan L52EP8 is a stunning home in the perfect location by the lake or mountains. It has an elegant design, smart functions, and is energy-efficient too. It has a total area of 1,292 sqft, three bedrooms, and two baths.
DVLY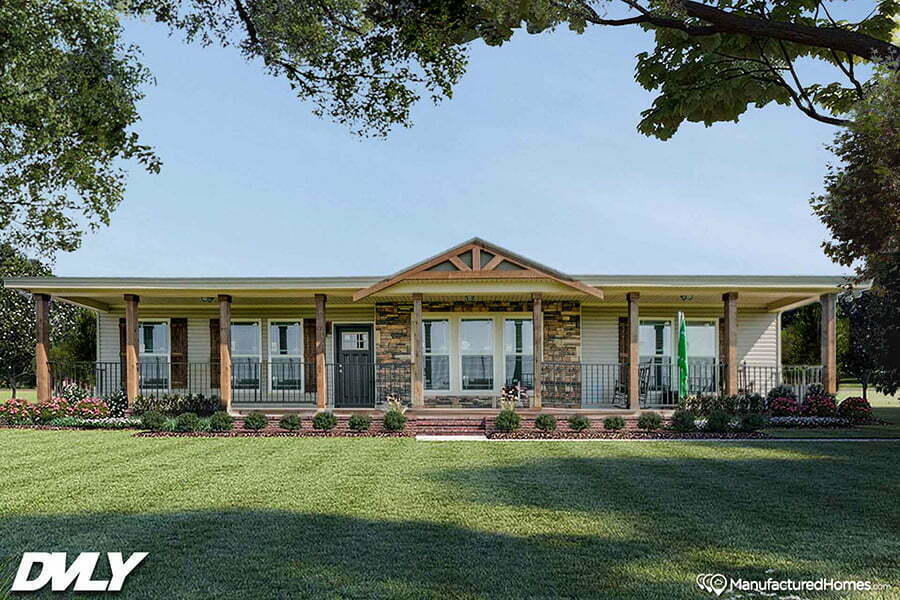 DVLY had 10 locations throughout Mississippi. To say that they're all over the state is an understatement. They claim to have the homes for the best value. Their team understands the needs of their customers and, thus, ensures that all the specifications and preferences are met.
Freedom Homes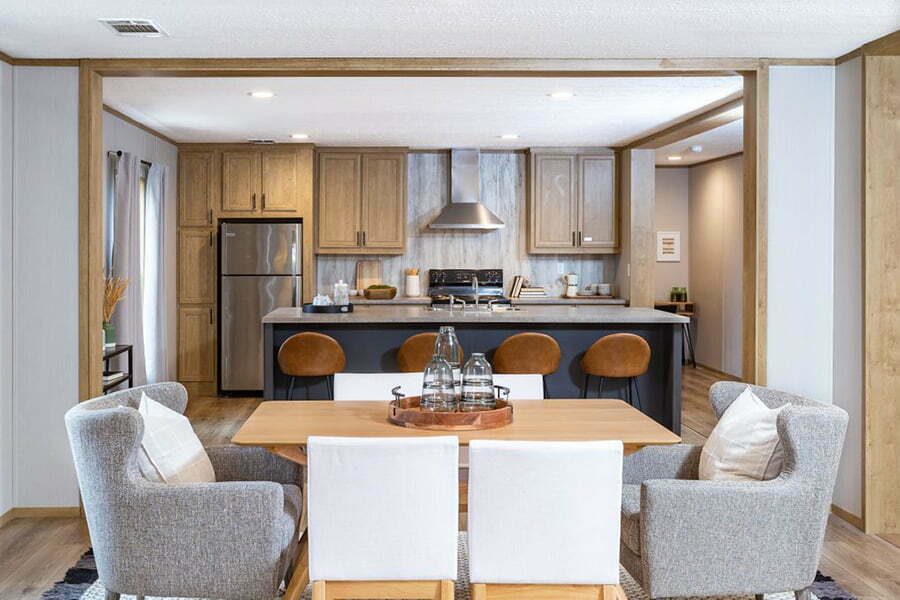 Freedom Homes in Pearl offer the best home with energy-efficient options. For example, the Classic 60B is a grand home with an open kitchen floorplan and windows that let you see outside while making your family's favorite dish. It has three beds, two baths, and a total living area of 1580 sqft.
Southern Colonel Homes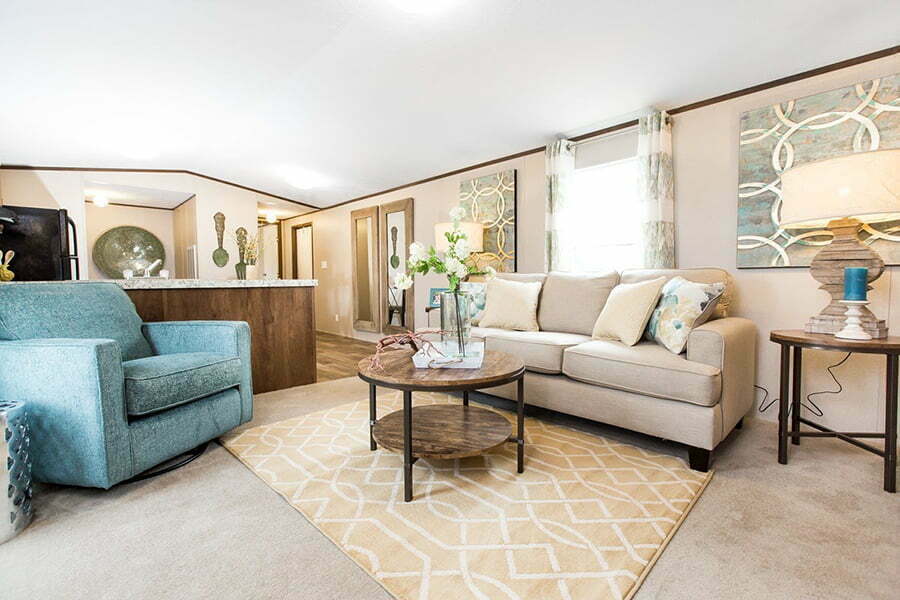 Southern Colonel Homes is the oldest modular home manufacturer in the South. It's been a family-owned and operated business for over five decades. The company stands by its quality, exceptional service, and more.
The Lulabelle is one of their premier homes built by Buccaneer Homes. The price for the homes is only available upon call. It has four bedrooms, two full baths, one-half bath, and a total living area of 2,132 sqft.
Hattiesburg Home Center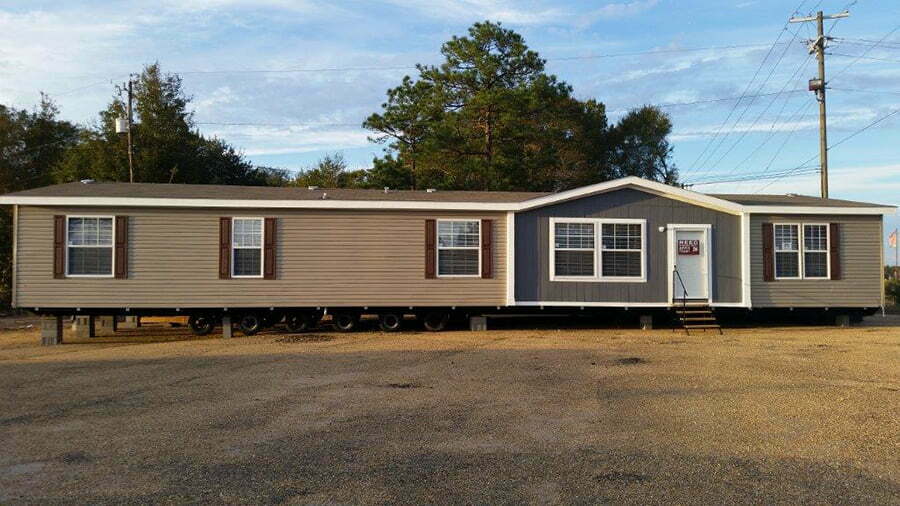 Hattiesburg is another sub-company of the Regional Homes Dealership Group. Therefore, it also has a decent number of home floor plans. You can check out their site to learn how to prequalify for a home. The company is based in Hattiesburg and delivers in nearby areas as well.
Town & Country Homes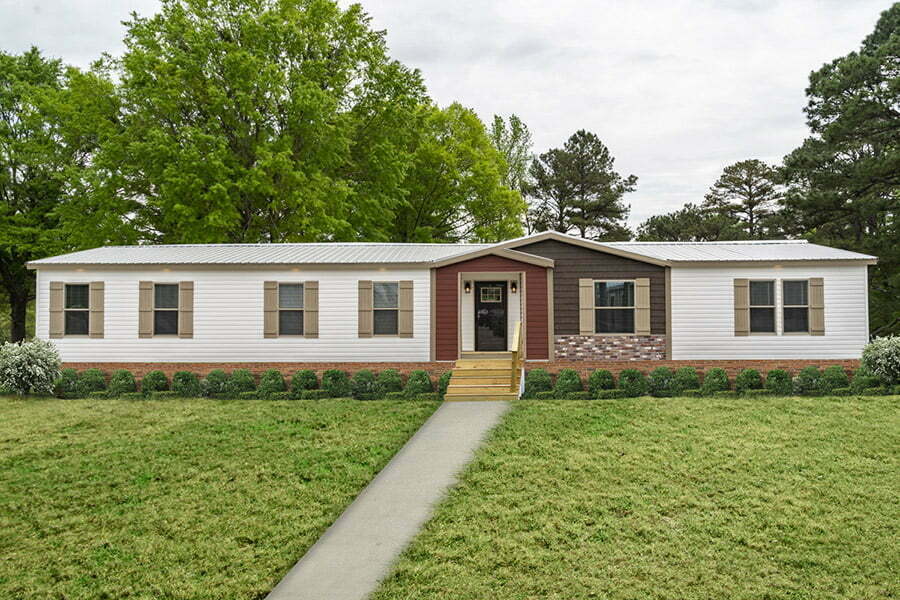 Buy and make money while purchasing your own home with Town & Country Homes. The company is part of the Regional Homes Dealership Group, the largest privately-modular manufacturer in Southeast Asia.
The Hodges, built by Hamilton, is a featured home with three beds and two baths. It's a single-section home that has an open floor plan. The kitchen, dining, and living areas make the home cozier.
Wheel Estate Mobile Homes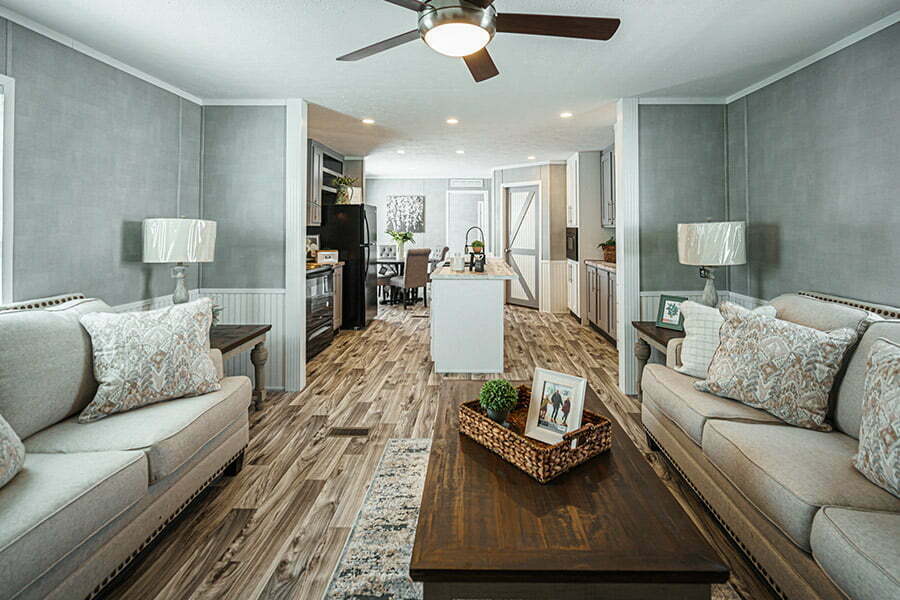 Wheel Estate Mobile Homes have the largest home selection in all of Southeast. Furthermore, they also have a competitive prices for all their homes. This means getting a lot of options at a much lower price.
The company also offers financial partners. They team up with several mortgage companies and bank lenders. They want to help you get your dream home, and your budget shouldn't be the way of that dream.
Bloxx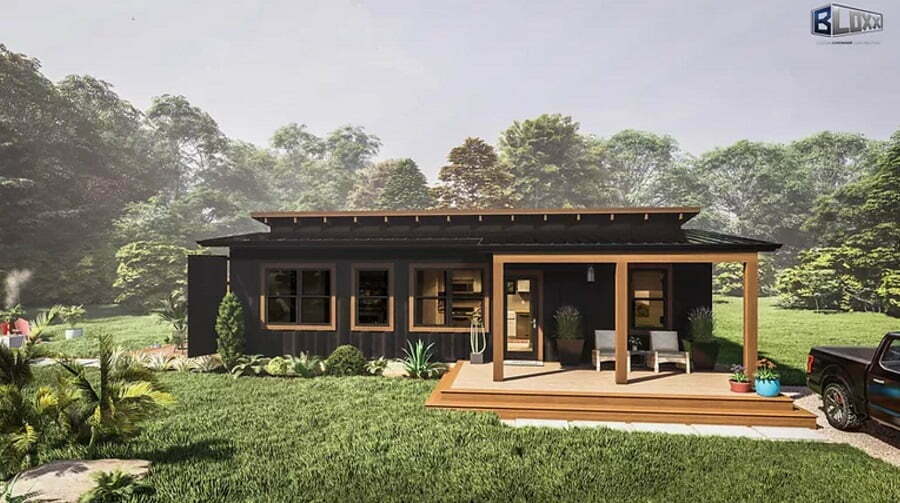 Bloxx specializes in remaking and revamping containers and making them beautiful homes, rental properties, ADUs, and more. They even make commercial structures from containers as well.
There are several designs in the catalog, including camp cubes, community cubes, company cubes, and more. Every container project in the catalog starts with a base price of $20K.
Impresa Modular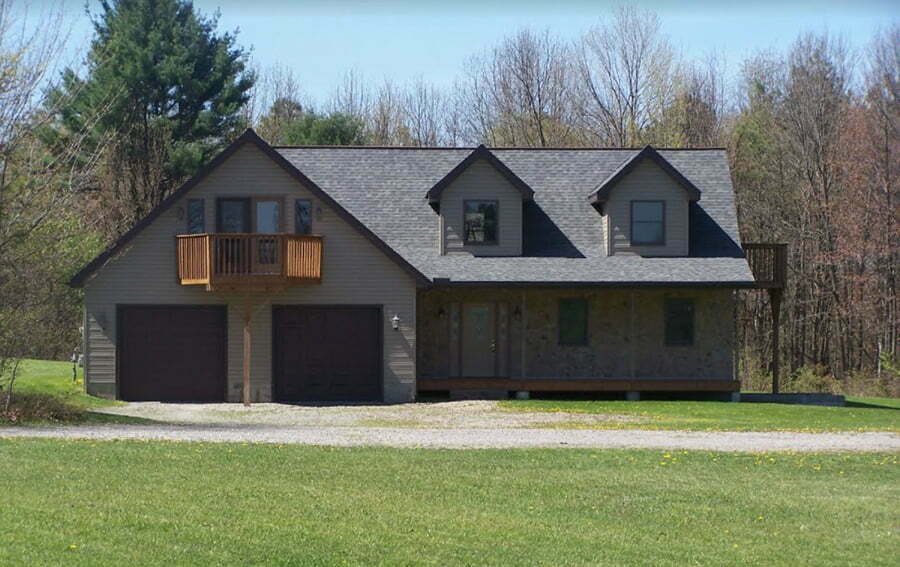 Impresa Modular is among the biggest modular home manufacturer in the country. They have so many models, from one to 4 or more bedrooms. There are different categories, too, including ranch, cape, multi-family, and others.
For example, the Bayview MK is a beautiful lake house. It can be perfect for anywhere with mountains too! It features a great room with huge windows to let all the natural light in. This home has three bedrooms, two full baths, and a total living area of 1,437 sqft.
Sunshine Homes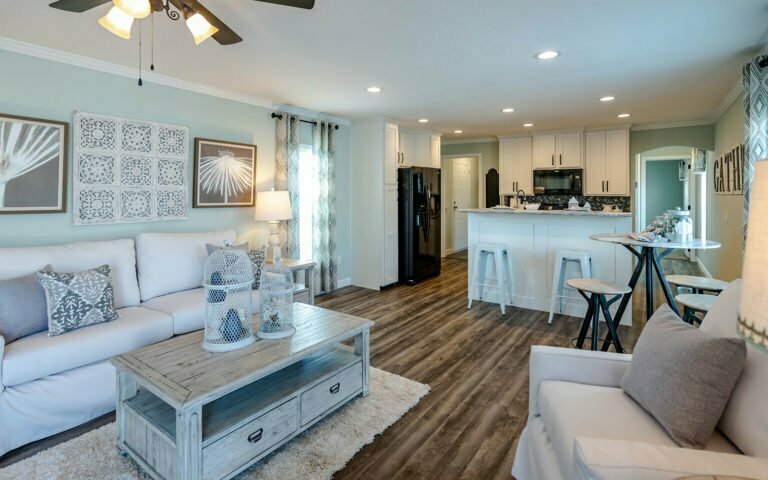 Sunshine Homes have been in the business for over 50 years, has sold more than 100,000 homes, and serves in 16 states across the US. They are a growing company that has proven so much through the years.
Their Prime Series has efficient designs and, thus, can be delivered to the owners in less time. The Pri3252 is a three-bedroom and two-bath home. It has a total living area of 1,440 sqft. There are many customizations to choose from in the kitchen, interior, exterior, and more.
ScotBilt Homes

ScotBilt has over twenty dealers in the state! The company was built from the ground up in 2004. With everyone on the team, they all have over 472 years of experience in home-building. The company doesn't just build houses, they build the core of the American dream, owning a beautiful home.
Kabco Builders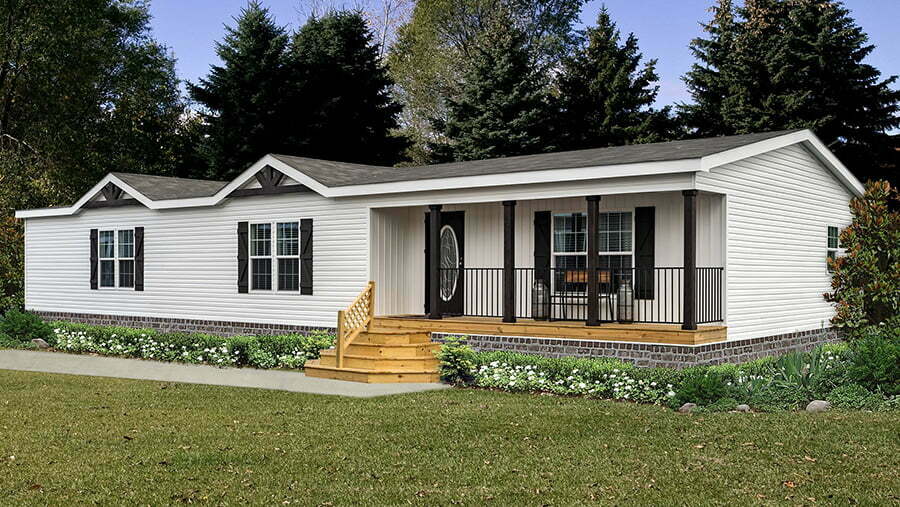 Kabco Builders team up with several other reputable prefab home manufacturers to give their clients the options they need. With Kabco, quality always comes first. The MD 32′ is their double-section home design. It has three bedrooms, two baths, and a total living area of 2,160 sqft.

It features a spacious primary bedroom with an ensuite. The living room opens to the kitchen, dining, and foyer. There's also the den where people can chill out! This home is flexible and customizable, so you have more options to choose from.
ProModular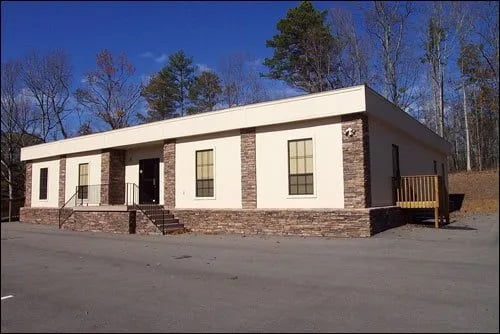 ProModular promises a construction process without any compromise. Their floorplan options range from an office or storage space of 800 sqft to homes with 1,500 sqft of living space. The company delivers prefab structures in Alabama, Mississippi, Louisiana, and Arkansas.
Related reading: