Last updated on October 30, 2022
These are the top modular and prefab homes in New Hampshire, and they are an ideal place to start looking for a home.
Did you know that prefab homes are the most popular in New Hampshire (according to Google Trends), with Maine in the close second? Overall, the entire New England region is big on manufactured homes.
That's great news because NH is the perfect place to build a modular or prefab home. This area abounds with companies that cater to the industry.
So this digest is specifically for you if you live in the area (or close by.) Consider this list your guide and a starting point if you're serious about building a prefab.
The following top companies reside in New Hampshire (or nearby states and deliver to NH) or have representative offices that you can visit. Look for the contacts in the links.
Table of Contents
New Hampshire Modular Homes

If you want an affordable new house, check out New Hampshire Modular Homes. This local dealer of Professional Building Systems serves communities around Warner, NH.
Browse floor plans ranging from 2,000 sq. ft. to nearly 4,000 sq. ft. These are great if you have a growing family with up to 4 bedrooms and 2 bathrooms.
Unit costs vary depending on features, finishes, and market forces. Save up for site engineering, utility hookup, and miscellaneous expenses as well.
Millbrook Modular Homes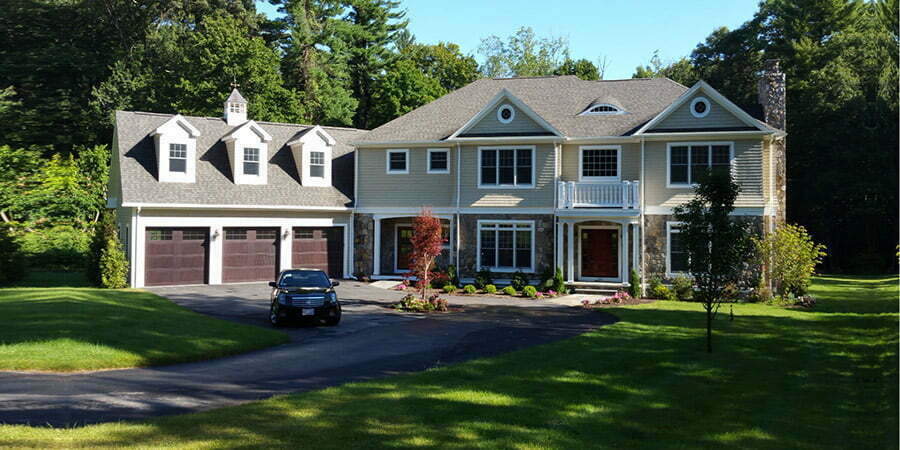 Millbrook Modular Homes offers factory precision houses delivered within 6 weeks. It can also help you with site preparation, foundation, landscaping, interiors, and more.
The company has everything from value homes to mansions. You can get the 2-bedroom 952sqft ranch for $259,790 or the 3-bedroom 1,352sqft ranch for $333,900.
All homes come with a 10-year standard warranty. Financing is available, and flexible terms allow you to get the best value for your money.
Seacoast Modular Homes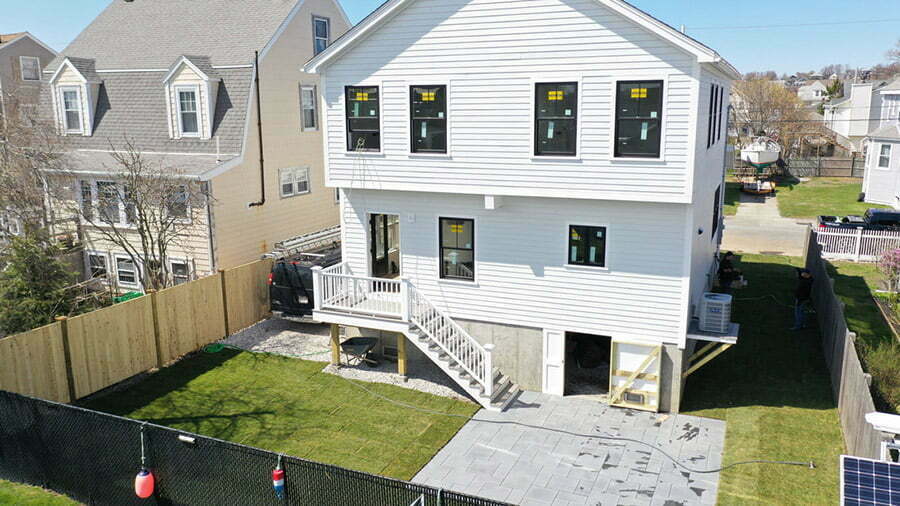 Seacoast Modular Homes builds customized structures based on your designs. You can also start with their floor plans and tweak the features.
The company strives to build green homes by focusing on quality. Expect high efficiency, long lifespan, and low maintenance with their buildings.
With an A+ rating with the BBB, you are assured of a great experience working with this company. Discuss your design and material preferences to get an accurate price estimate.
Camelot Home Centers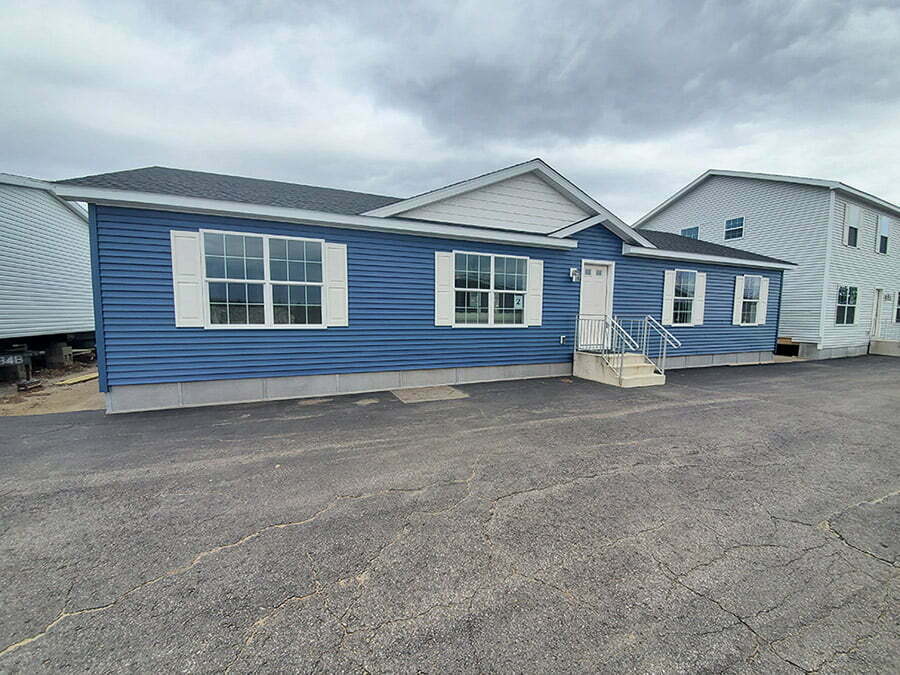 Come to the Camelot Home Center in Tilton to find the most affordable prefab homes in New Hampshire. The company is a modular retailer, home builder, and installer in one.
A single wide 3-bedroom Colony A12033 model measures 14×68 and sells for $93,995. You can also find two-story modular homes with up to 4 bedrooms and over 2,000sqft.
Unlike other companies, the Camelot Home Center is open seven days a week, so you can drop by and inspect every available model.
New Style Homes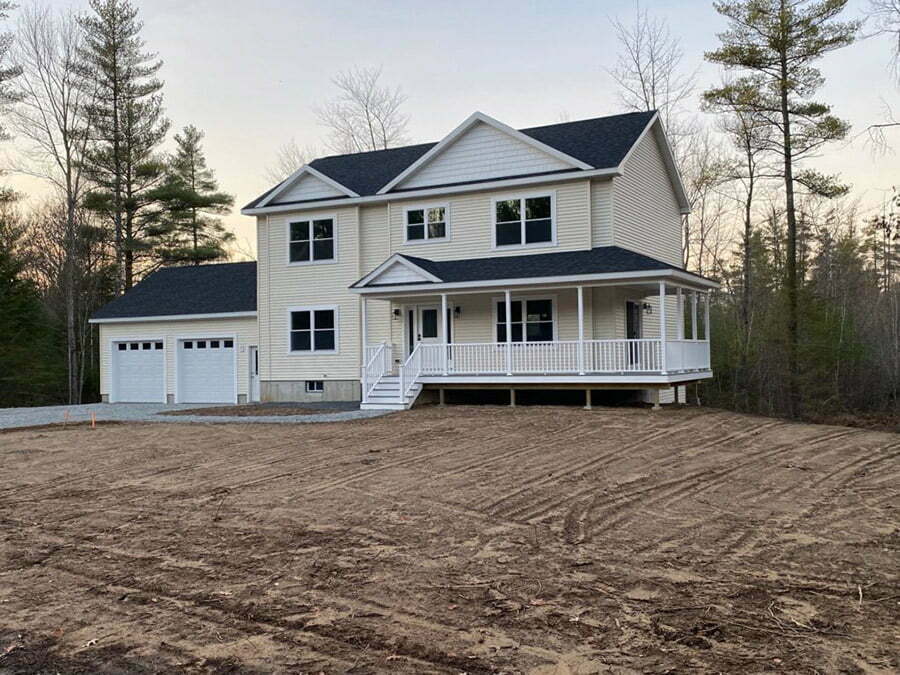 New Style Homes runs a model village down in Rochester. You can come over to see their popular designs and inspect the quality of their work.
The site features 7 models of manufactured homes and 4 models of modular homes, with the latter looking more like traditional builds and going up to 2 stories.
Financing is available through local banks and community loan funds. Customization is available, whether from scratch or the base models.
Bensonwood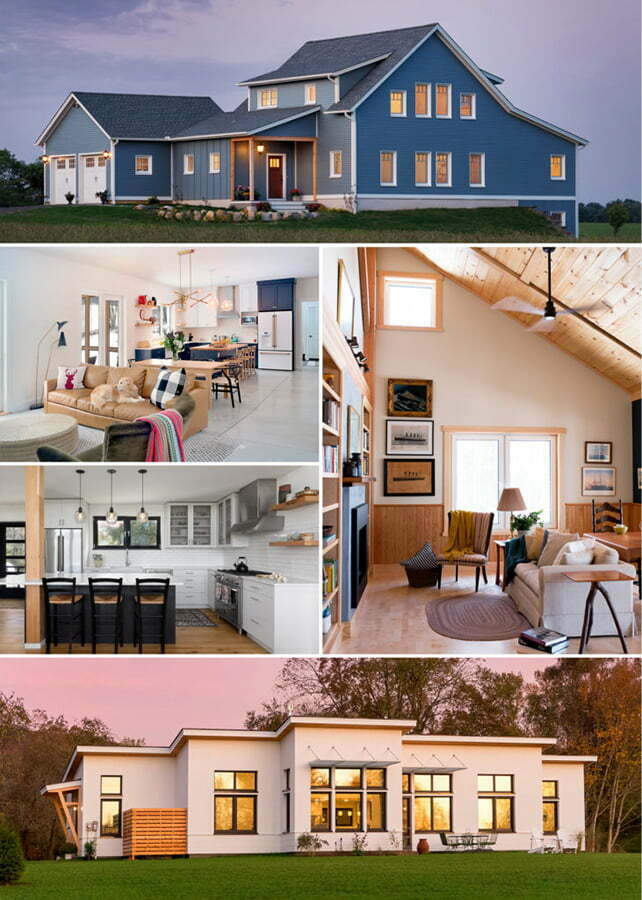 Bensonwood specializes in sustainable building using natural, non-toxic materials. The company offers pre-designed timber frame structures, and complete custom builds.
Their mass-market Unity Homes range from 500 to 3,000 sq ft, starting at $400,000. Meanwhile, the upscale OpenHome line starts at $1,000,000.
Bensonwood merges modern aesthetics with traditional craftsmanship. If you don't mind paying more for a beautiful prefab home, head to their Walpole offices.
Whispering Pines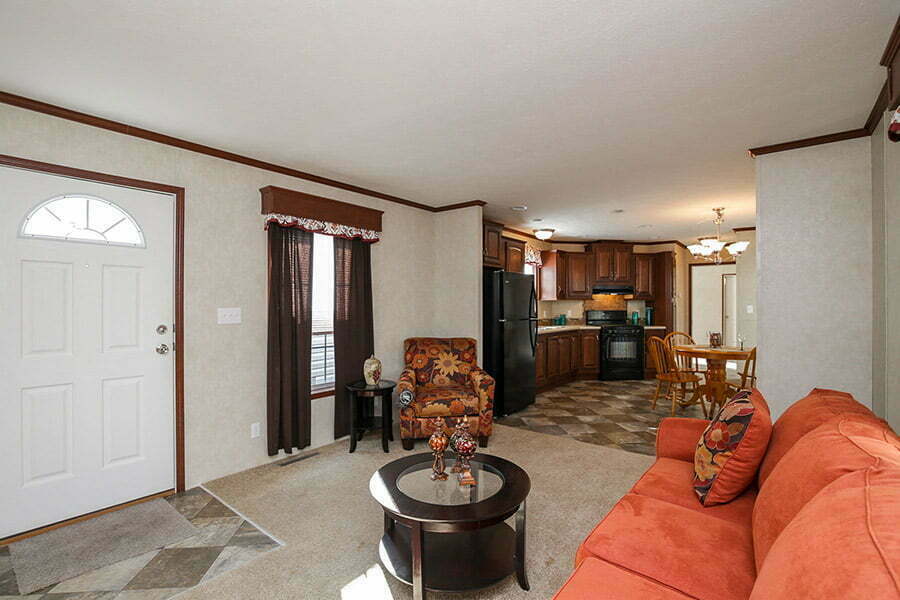 Whispering Pines is a modular home dealer with fine brands like Pleasant Valley, Pine Grove, and Redman Homes. Go on lot tours to appreciate their models.
You have a wide array of options with sizes ranging from under 500 sq ft to over 2,000 sq ft. Price quotes are available upon request.
The business has been around since 1958, so you can have confidence in their knowledge and experience.
Unity Homes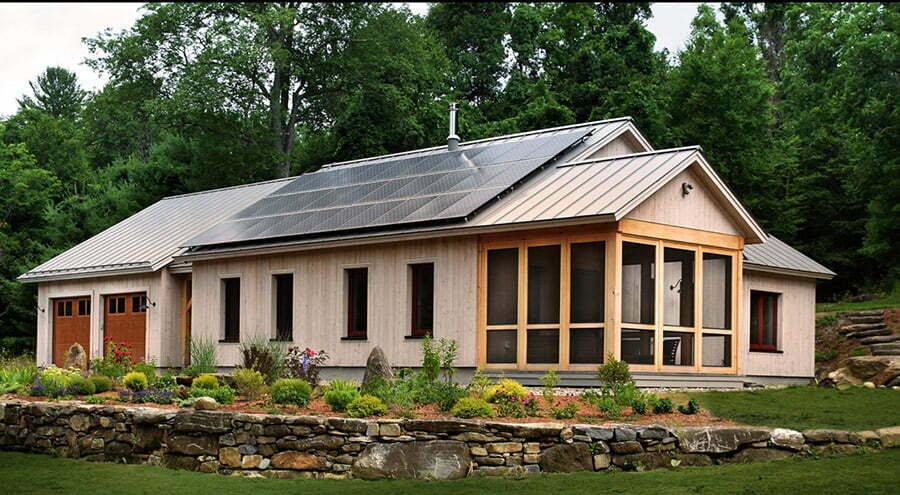 Unity Homes was born out of the desire to create healthy, green, durable, and affordable homes. Streamlined processes minimize waste and reduce cost.
Their smallest model is the 477sqft Nano cottage, which starts at $260,000 with complete finishing. Meanwhile, the 2,064sqft Tradd starts at $630,000.
You can bring the prices down by purchasing the shells and adding the finishes yourself. The energy efficiency of these homes will also help you save money on utilities.
Fineline Homes

Fineline Homes is located at Hinsdale, where it has been operating since 1969. The business provides ranch-style modular housing for NH and surrounding areas.
Many of their modular homes are around 1,500sqft. These look like traditional stick-built homes, so most mortgage companies will finance them.
You can view some models on location in Hinsdale, NH. Pay a visit to assess the quality and get the latest prices.
Trust Modular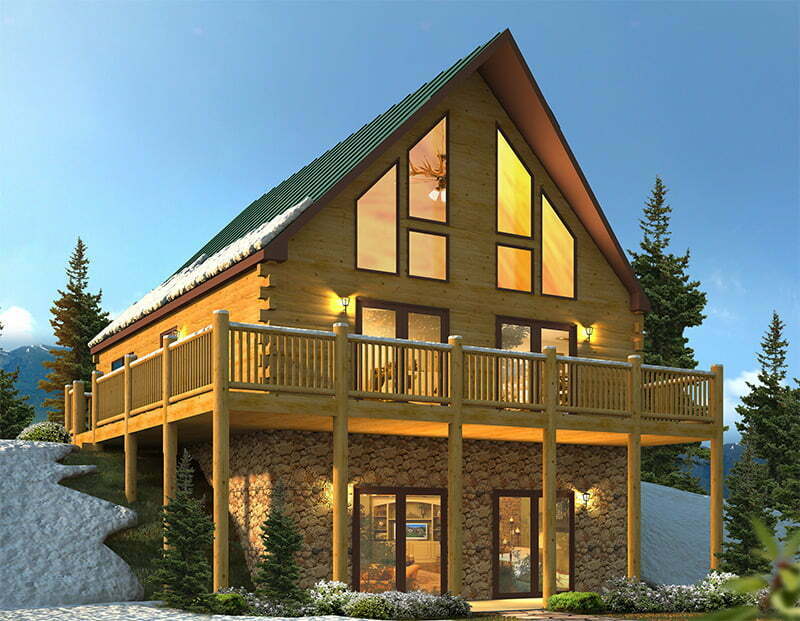 Trust Modular provides offers modular homes to NH and 37 other states. They guarantee high-quality materials, budget adherence, and on-time delivery.
You can choose ranch, chalet, colonial, mansion, and other styles. Avail of their free consultation to ask all your questions, including process and pricing.
Trust Modular can design according to your specifications. They'll build the foundation and deliver the home within six weeks.
Altima Development Properties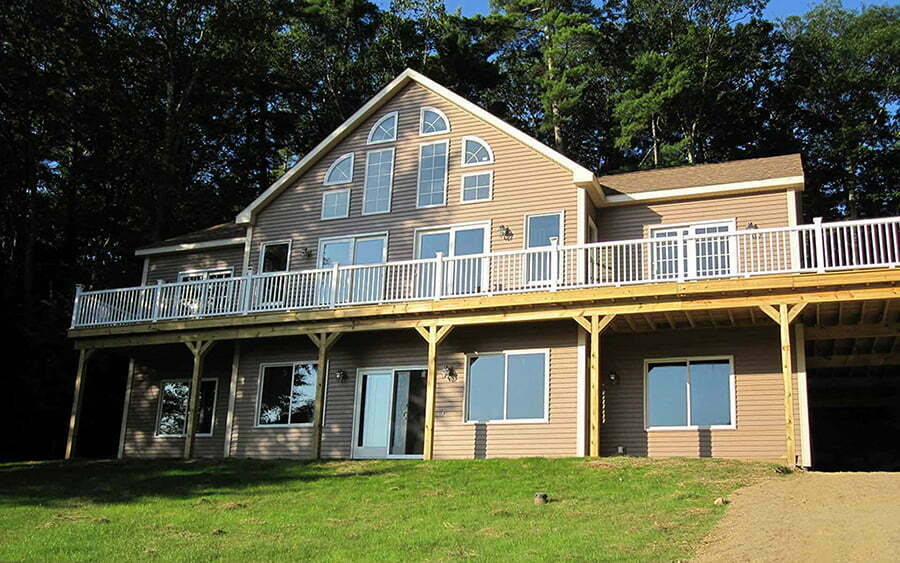 Altima offers value for money with their modular homes from Manchester, NH. The fast and affordable build helps residents settle in without worries.
Altima can design from scratch or customize existing models. The smallest ranch-style home starts at $136,600 for 1,100sqft, while the largest is $201,500 for 2,155sqft.
The company can also cover additional costs for site excavation, foundation, and land development.
Winsor Homes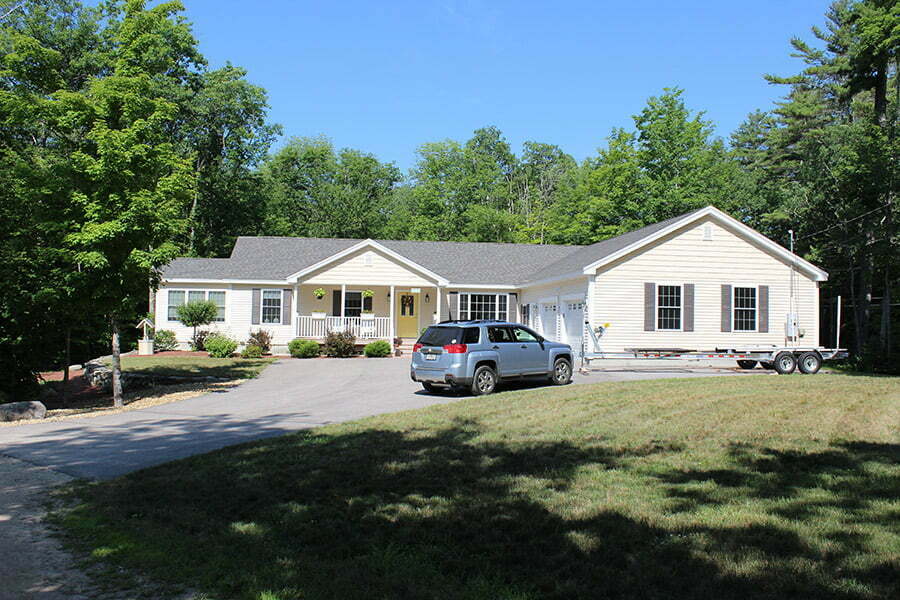 Winsor Homes is a modular home retailer that can go through all construction phases. You can rely on the business from site preparation to the big move.
Their Pioneer Ranch is 27'6″x40′ with 3 beds and 2 baths. It starts at $152,700, including crane and delivery. You can add a complete heating system, utility hookup, and more.
Since Winsor Homes is a family business, you can expect personal service and attention to detail.
Casey Modular Homes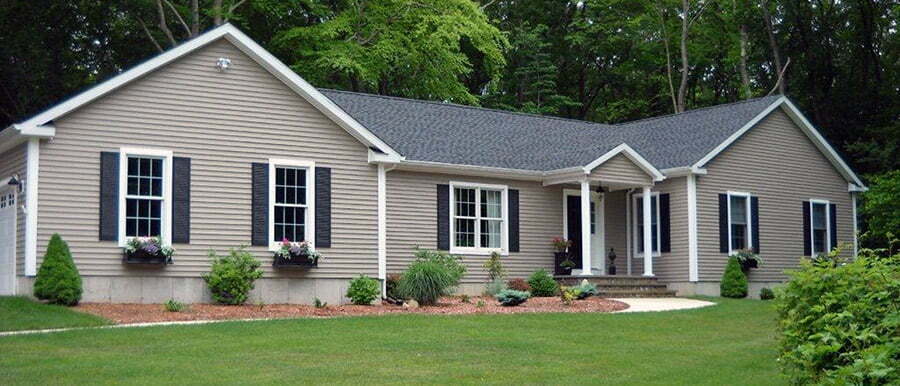 Casey Modular Homes is a good choice for fast and affordable housing in New England. The Hillsboro business has already completed hundreds of projects across the region.
Check out their plans, including ranch homes, cape-style, and two-story colonial homes. Call them to get the latest prices.
Casey provides financing assistance and site inspection before delivery. They can also take on the foundation and utility hookups.
Imperial Modular Homes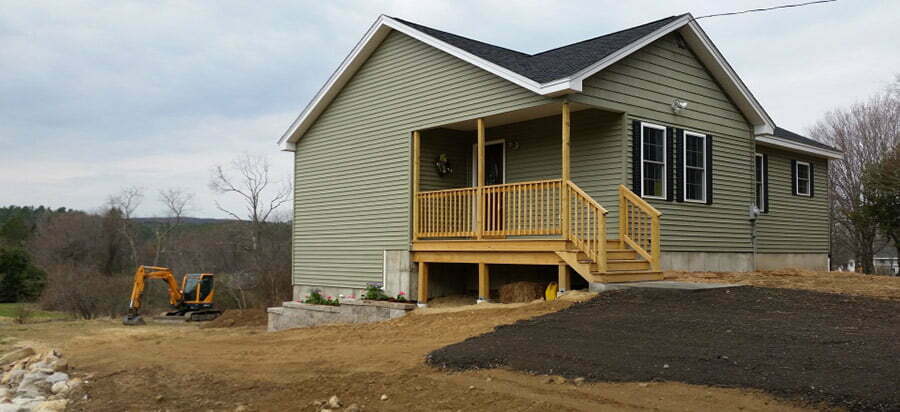 Imperial is a general contractor that focuses on residential modular homes. If you want to simplify your home-building project, check out this full-service company.
Among their recent projects are a 2-bed and 2-bath vacation home costing $235,000. They have also completed a 3-bedroom, 2-bathroom raised ranch for $229,000.
If you want to know more, set an appointment and visit them at their Marlborough office.
New England Homes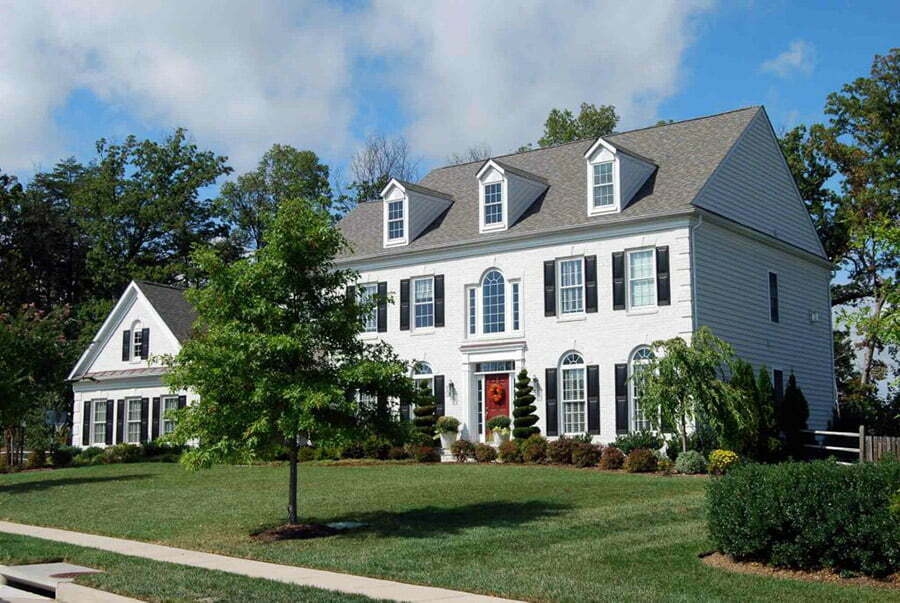 New England Homes is a popular builder that has completed over 15,000 modular dwellings. You can tour its state-of-the-art factory to learn its process.
The Company produces homes in various styles, including capes, colonials, ranches, vacation homes, and multi-family units. These can have up to 2,000+ sq ft, 4 beds, and 3 baths.
They deal with independent builders who can, in turn, provide you with a turnkey home. Get a contract price after adding excavation, foundation, and other costs.
The Beaman Group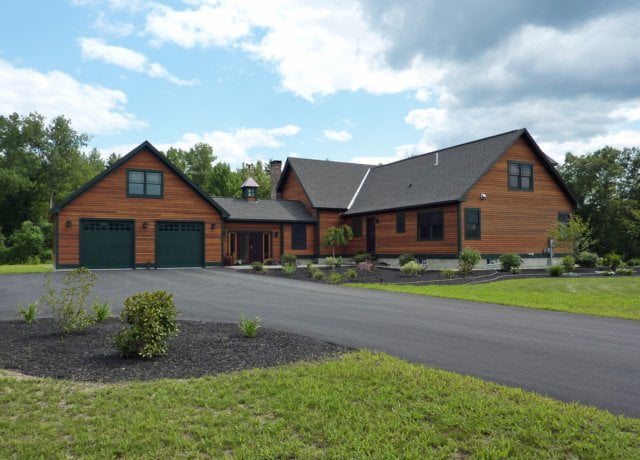 The Beaman Group is a modular home builder with kitchen and bath design expertise. If you are conscious of these spaces, you've found your match.
The group sells modular homes as either a drop shipment, in which you provide the foundation, or a turnkey house, in which they take care of everything.
Since they perform custom designs and builds, each project has a different price. You don't have to worry because Beaman keeps the cost competitive.
Salem Manufactured Homes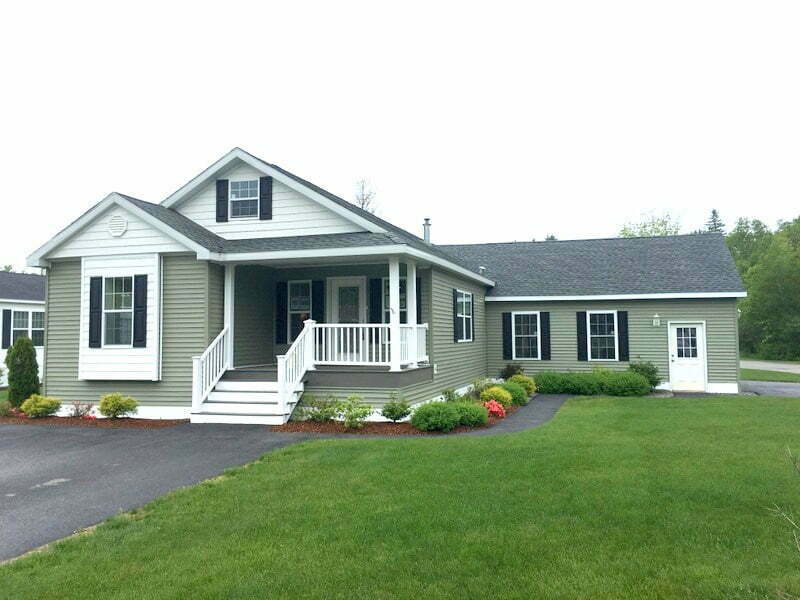 Salem Manufactured Homes is a builder of manufactured homes that you can customize to suit your needs. Change the floor plan, exterior designs, and interior finishes until satisfied.
If you're in a hurry, check out homes ready for occupancy. A 1,680sqft build is selling for $319,000. Meanwhile, an 840sqft home is selling for $210,000.
Expect a 10-35% reduction in construction cost versus site-built homes. Visit their communities to learn more.
Concord Home Sales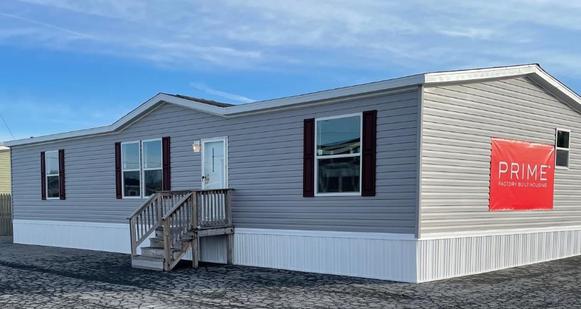 Concord Home Sales has been in the manufactured housing industry since 1953. It has hundreds of floor plans from leading names like Marlette, Skyline, New Era, and more.
Concord sells land and home packages, such as a competed 28×56 Skyline unit at $299,000. For new builds, pricing tends to fluctuate, so call for the latest quotes.
With Concord, you don't have to look for contractors to complete the project. They can do everything at a competitive cost.
Davis Frame Co.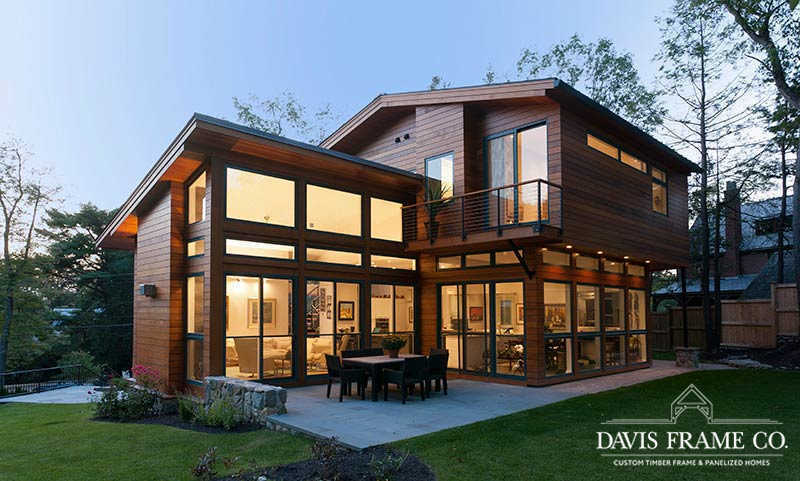 Davis Frame designs and builds eye-catching timber frames and panelized and hybrid homes. You can choose different materials and tweak floor plans.
Panelized homes cost $75 to $110 per sq ft, while timber frame homes cost $120 to $150 sq ft. These don't include the land, site work, and finishes.
Note that your final cost will depend on design complexity, project location, permits, and other expenses.
Tiny House Northeast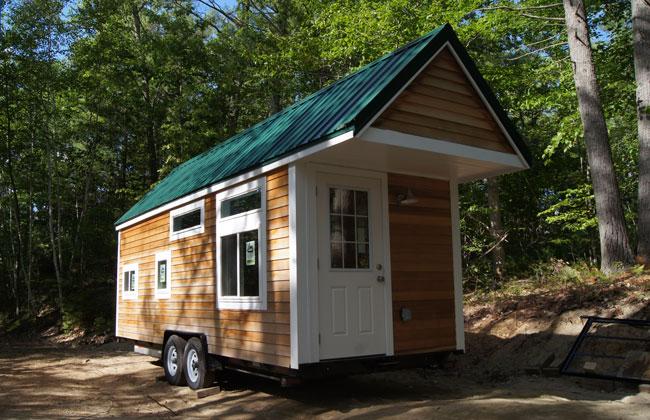 Tiny House Northeast is your partner in creating portable and affordable dwellings. These can also serve as offices, granny pods, man-caves, and she-sheds. 
THNE keeps it green by using sustainable materials, enhancing energy efficiency, and minimizing waste. You'll get tiny homes built for the cold weather of New England.
The exact price will depend on buyer specifications. Discuss your dream build with Tiny House Northeast to get an estimate.
Kill Mountain Building Co.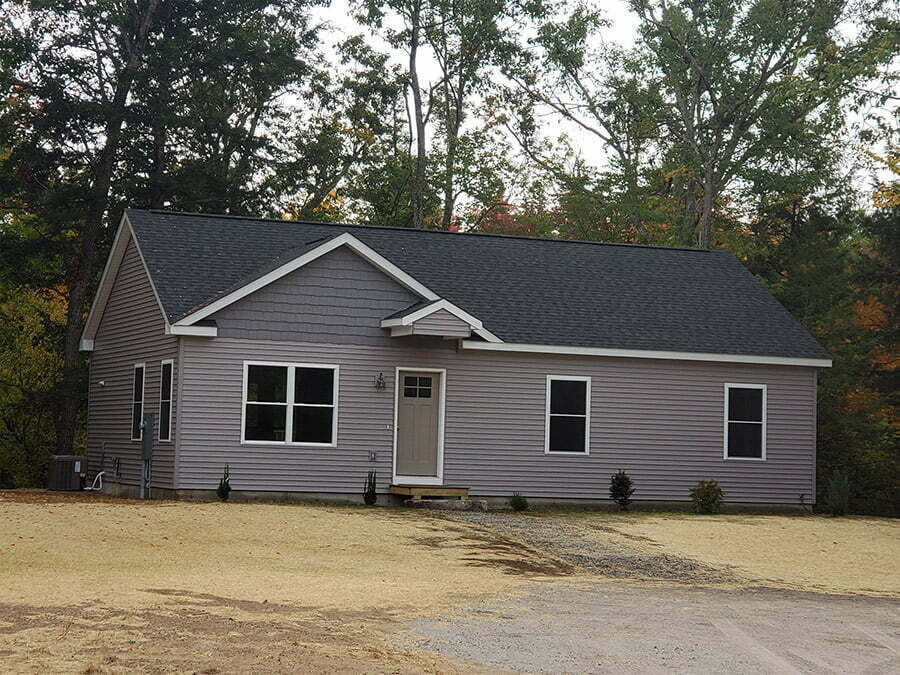 Kill Mountain Building Company can do everything from design to completion. This custom home builder offers modular units for superior strength, faster construction, and lower cost.
The company is an authorized builder of Professional Building Systems. With PBS units, you can expect high quality and energy efficiency.
Package cost will depend on the chosen unit's size, complexity, and finishes. Consider additional site work and delivery distance as well.
JD Mooney Contracting & Design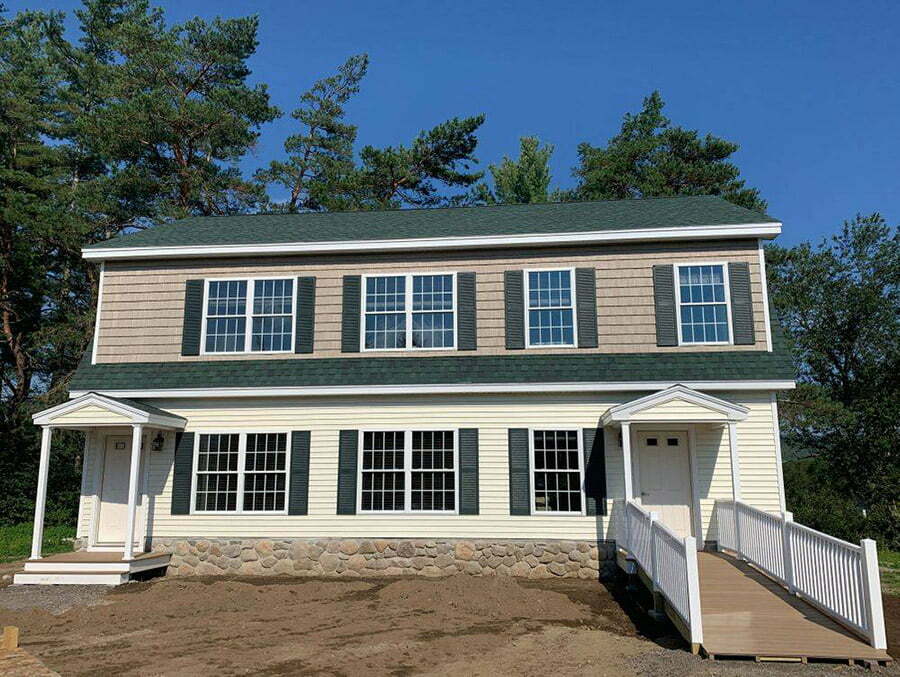 JD Mooney Contracting & Design is a small family-owned business offering modular homes. With full insurance and major corporate partnerships, it's primed to build high-quality dwellings.
Schedule a consultation with the company to get the ball rolling. Tell them what you need, and they'll make a floor plan. They'll even make an animated walkthrough.
Get a quote and start the build. You will get the unit on time, ready for the finishing touches.
Related reading: