Last updated on January 2, 2023
These are the most reputable companies building modular and prefab homes in Maine. Check out our digest.
Winters in Maine are cold, so you need a well-insulated prefab home. Delivering modular homes might pose some challenges depending on where exactly in the state your land is located.
The housing prices here are close to the national average, so prefabs offer the perfect opportunity to save.
This is our digest for the top modular and prefab homes in the state of Maine. The list includes companies established in this state or delivering here.
Table of Contents
Showcase Homes of Maine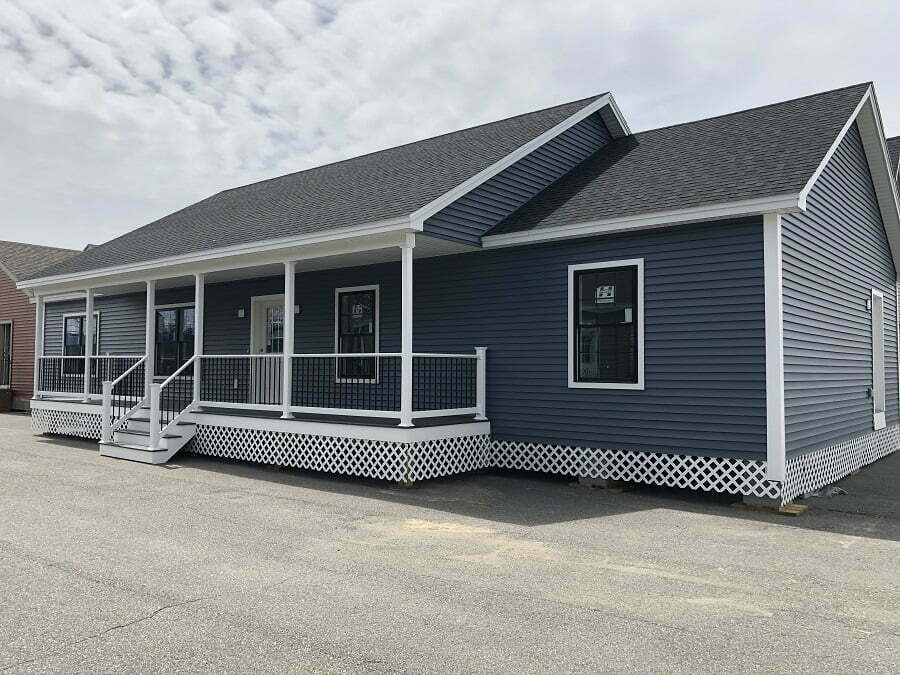 Showcase Home of Maine is the state's premier custom modular and manufactured home builder. They have homes from single-wide houses to modular manors and attached garages. The company is located in the heart of Brewer. You can visit their location to see more of their prefab structures.
Their focus is to give clients as many options as possible. They want to offer complete customization without costing homebuyers hundreds and thousands of dollars. It's all about high-quality and budget-friendly houses.
Southern Maine Modular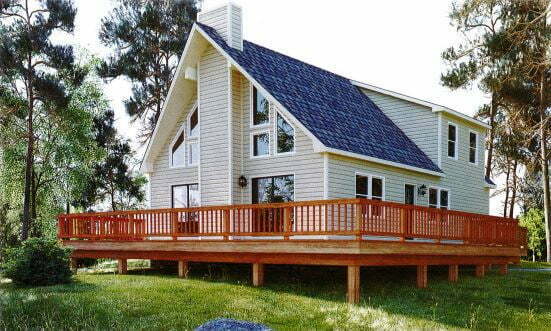 With Southern Main Modular, your options and possibilities for your home are endless. They have a location in Maine but also serve beyond the state. The company's home styles include ranches, capes, colonials, and multi-unit homes.
Furthermore, the company offers financing services and turnkey packages. It's cheaper and easier to own a sprawling home with all the available assistance.
Millbrook Modular Homes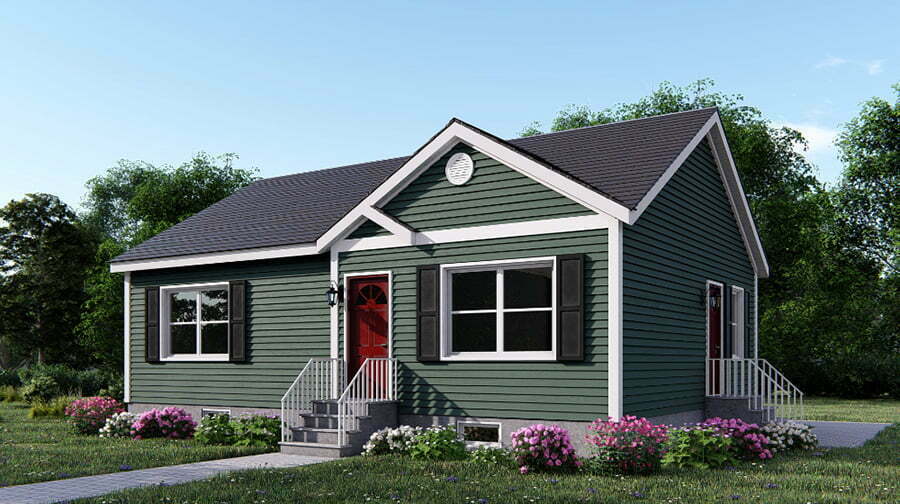 Millbrook Modular Homes is one of Maine's best manufacturers of prefab homes. A modern modular home gives you all the benefits of a traditional stick-built home. You're getting it faster and at a much more affordable price.
Their office is on Providence Highway, but they serve others, including Connecticut, Massachusetts, New Hampshire, and Rhode Island. One of their best-priced homes is the Shenandoah House. It's a two-bedroom and one-bath home with a total area of 948 sqft. It's a ranch-style home.
Broughman Builders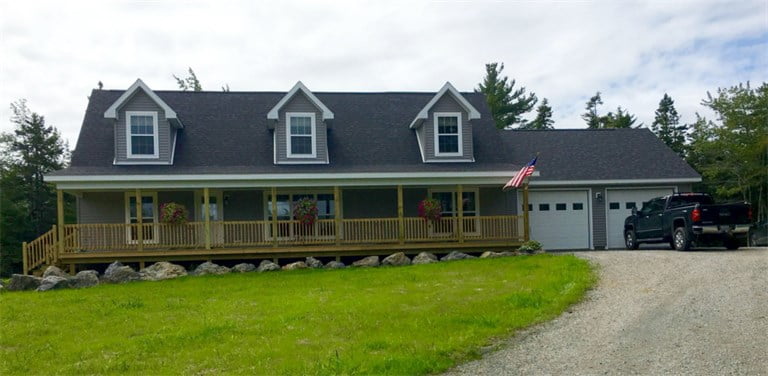 Broughman Builders are always ready to make your dream home happen. They partner with other manufacturers to give you more options, floor plans, and customizations depending on your lifestyle and budget. They team up with Pennwest Homes, Maple Leaf Homes, New Era Homes, Skyline Homes, DMPM, Atlantic Homes, Better Business Bureau, and Iron Legacy.
Dirigo Custom Structures Construction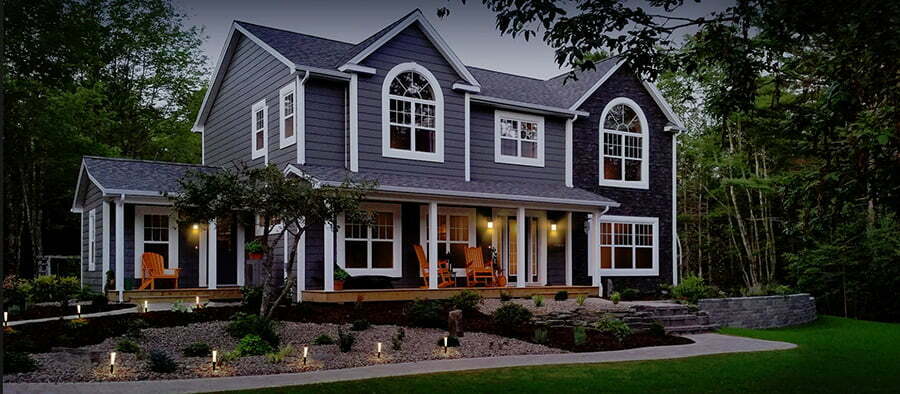 Go beyond the usual and typical with Dirigo Custom homes. The company is Midcoast Maine's premier modular home builder. It's a reputable business and a trusted manufacturer in the state. Their homes are of the highest quality and energy efficient too. All structures are designed to resist the state's weather too.
Al Benner Homes
Al Benner Homes don't just have home types but also lot models. The company is Maine's choice for a manufactured home dealership, whether a single-wide or double-wide modular structure.
For example, their Eastland Concept from Colony Homes. This prefab home has one full bath, two bedrooms, and a total living area of 587 sqft. It has an open floor living room plan connected to the kitchen and the second bedroom.
Green-R-Panel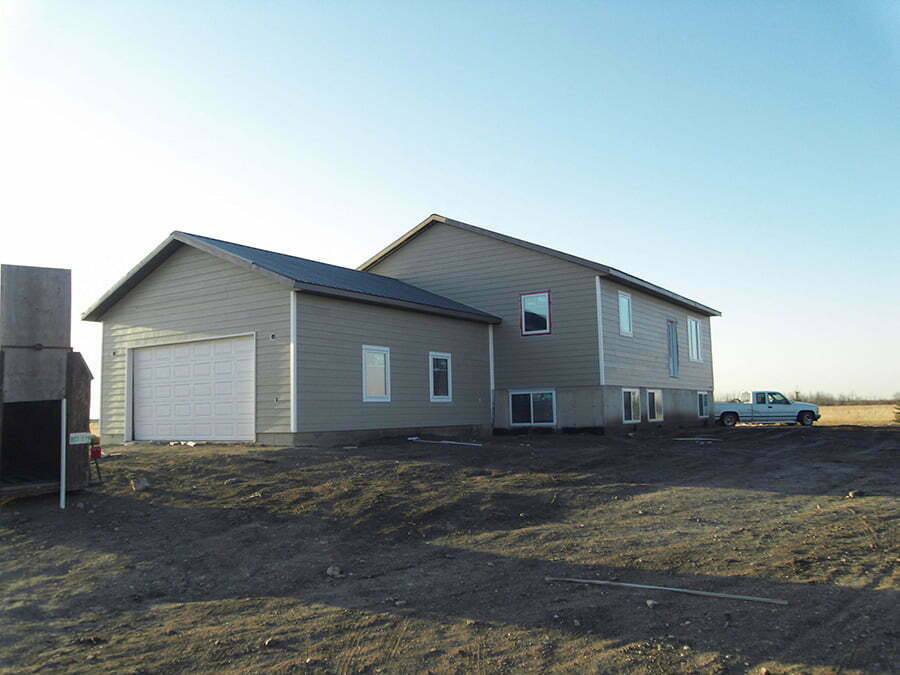 Green-R-Panel promotes better and wiser building approaches for prefab homes. The company is the #1 source of structural dry-in shell construction kits nationwide. Their starting costs are only $10 to $20 per sqft.
One of their standard models is the R1S 24×33. The home has two bedrooms, one bath, a kitchen, and a spacious living area separated by a kitchen counter.
Impresa Modular

Impresa Modular is one of the biggest modular manufacturers in the US. It offers customizations from the plans, number of rooms, number of baths, sqft, and more. With hundreds of models in its catalog, you have the freedom of the home you want for your family.
For example, Barclay, a best seller, is a three-bedroom home with two full baths and one-half baths. It has a total floor area of 1315 sqft. Another example is the Appalachian house with two bedrooms, two baths, and a total area of 1007 sqft.
Hill View Mini Barns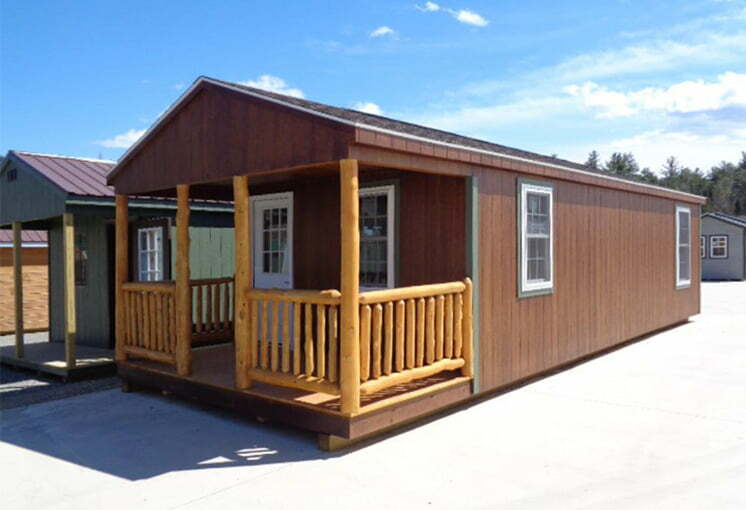 Hill View Mini Barns have 92 buildings all ready to go. They have storage, barns, gazebos, swings, garages, and more. The company has a trained team with the sole task of inspecting every home and structure for the best quality. Hill View is Maine's log home dealer and has been a reputable name in the industry for its log home styles.
Coastline Homes of Oxford
Coastline Homes of Oxford is your choice for quality manufactured and modular homes. They have several options available for y our such as single-wides, double-wide, ranches, capes, chalets, and colonials.
They partner with Commodore Homes PA, Pennwest Homes PA, Superior Builders PA, and Skyline Homes. With so many options to choose from, it's impossible for you not to find the home of your dreams.
One of their featured homes is Apex Homes' Ranch. It's a three-bedroom and two-bath home with an open floor plan. The living area opens to the kitchen and the dining room.
Ralph's Homes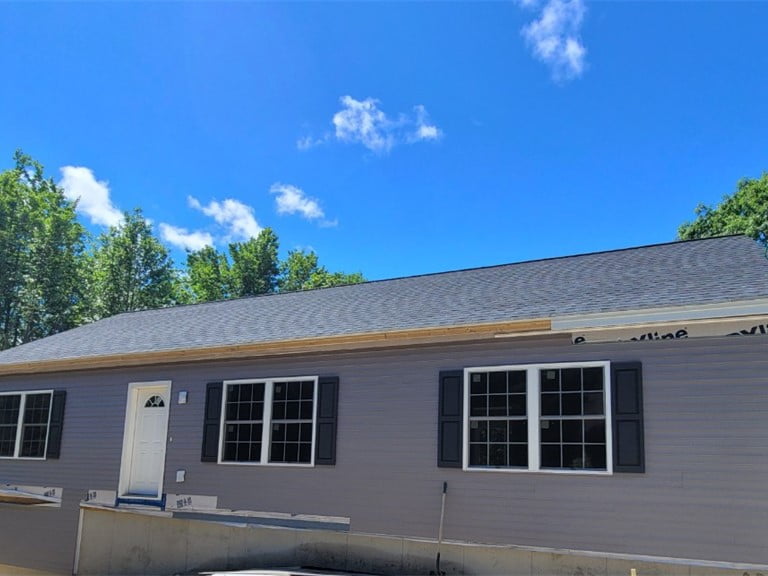 Ralph's Homes commit to giving you comfort to the best of its ability. The company is a nodular, double, and single-wide home dealer in Maine. They've helped families realize their dream homes for the last 60 years and continue to serve homebuyers today.
For their Sectionals, they have the Hudson model from Marlette. It has three bedrooms and two bathrooms and comes in 28ftx60ft. Currently, it's one of the popular models for clients in Maine. The primary room has two huge closets and a spacious bathroom too.
Hallmark Homes Corp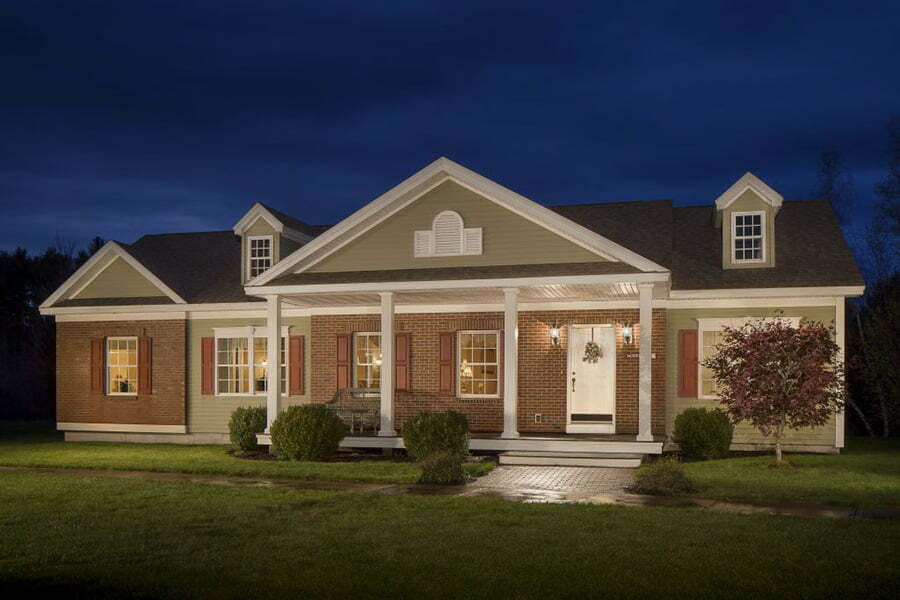 If you're looking for quality modular homes built to your standards, check out Hallmark Homes. The company has been in the industry for over two decades. It's been a leader in modular home building in Maine for a long time.
They have expansive modular home floor plans such as the Machias Cape with four bedrooms and one-half bath. It features Class A Roofing shingles, ridge vents, vinyl siding, and more. Another example is Amber, whose total living area is 1312 sqft, with three bedrooms and two full baths. The primary suite has a mini walk-in closet and a master bath with his and her sink.
Bensonwood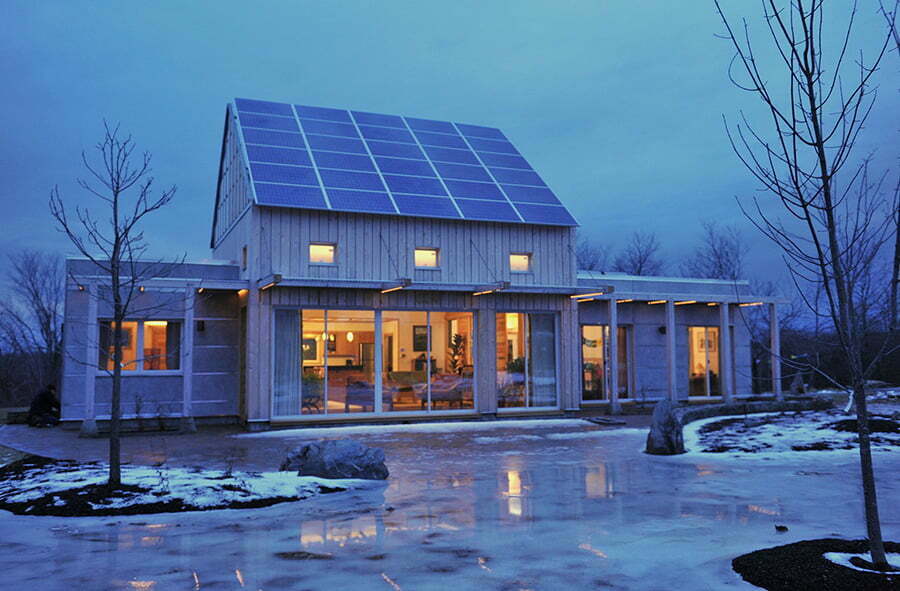 Bensonwood creates sustainable prefab homes and offsite construction solutions. The company combines heritage craftsmanship and modern technology to build homes and commercial spaces that are good for the owners and the environment.
One of their featured product is the OpenHome. It's a customer prefab home built to be sustainable and promote home health and comfort without compromising the style. The typical cost of OpenHome starts at $1M.
Brookewood Builders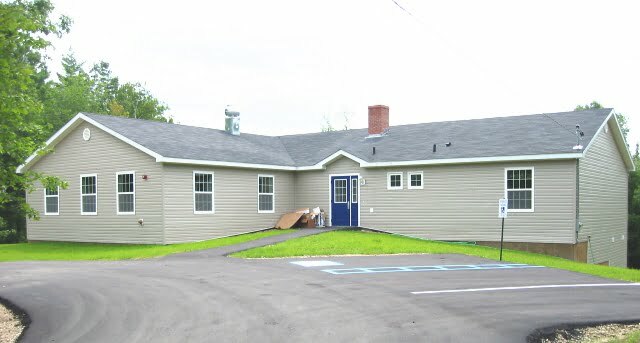 Brookewood Builders see homes as investments and a lifetime dream. The company wants to help you achieve that dream and ensure that you make a suitable investment. Their homes are completely customizable based on the owner's preference and lifestyle.
The company is based in Manchester but also delivers prefab structures in neighboring areas. They also offer financing options if the homes aren't within your budget yet.
Coastal Builders & Sons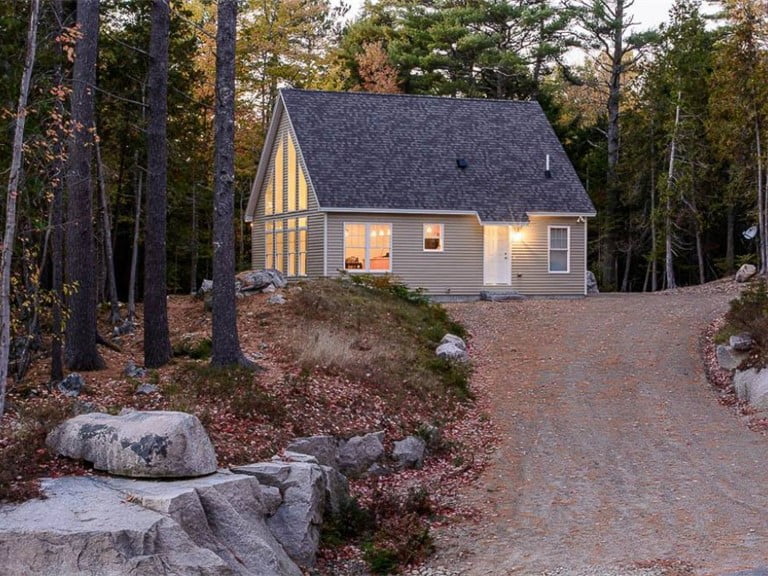 Coastal Builders & Sons are one of Maine's top choices for custom-built homes. They have several floor plan options, including Chalet home style, Cape home style, and one where you build the home based on your specifications.
Their Chalet homes are cozy cabins perfect for a relaxing weekend. The house is designed to maximize the surrounding's natural light. With huge glass windows, a modern loft, and an open floor design, it's minimalistic and perfect for a warm and comfortable vacation.
Twin Town Homes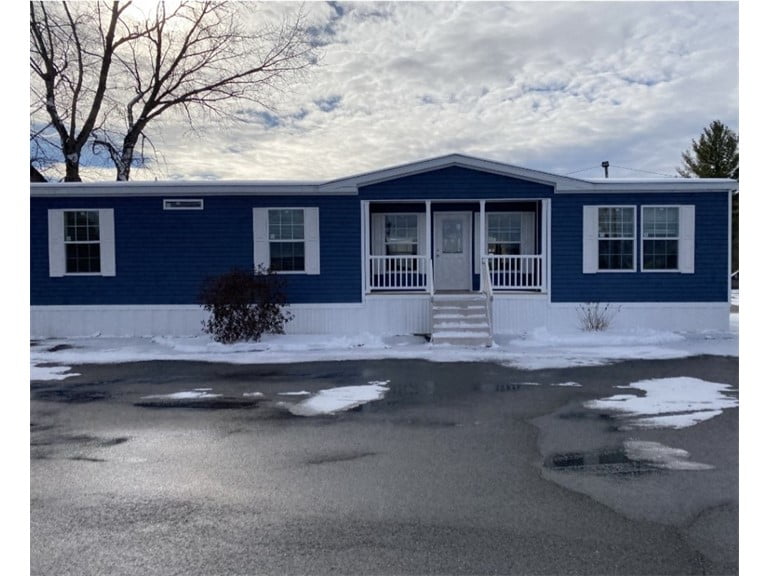 Twin Town Homes claims to be the number one home store in Maine. It's been a leading manufacturer in the industry for the past six decades. With their varied years of experience, they guarantee high-quality and energy-efficient homes.
One of their featured homes is the Ocean Ave manufactured by Atlantic Essentials. It's a double-wide home with three bedrooms and two baths and comes in 28'x64′ in size. You can check out their site and ask for a virtual tour.
Chase Custom Homes and Finance
Chase Custom celebrates its 36th year in the business this 2022. For several decades until now, the company has continued its mission of building quality homes. They don't only build houses, but they also build relationships with their clients. The company goes beyond the building process and ensures that clients feel like they're in a community.
For example, the Ivers-Dyer home is a colonial floor plan home and one of the most famous homes in the catalog. It has a total area of 1728 sqft. It features a mudroom that's perfect for the Main weather. This home is flexible, and the spaces can be customized depending on your lifestyle.
Ecocor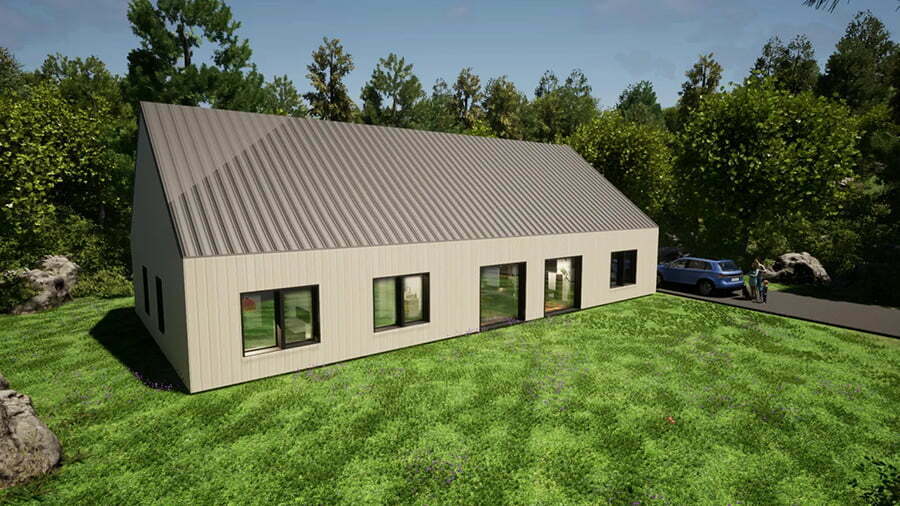 Ecocor gives you customizable and impressively designed homes. Their homes are built to last and are perfect for passive income. You can use it as a vacation home or a rental for extra income.
Their Solsken homes come in various styles. You can choose homes with either two to four bedrooms. Rest assured, you get a beautiful design within your price range. The Azalea, for example, is a three-bedroom and two entire bathroom home. It has a total living area of 1850 sqft. It's a two story-home perfect for a growing family. The starting price for this home is $369K.
Alternative Modular Homes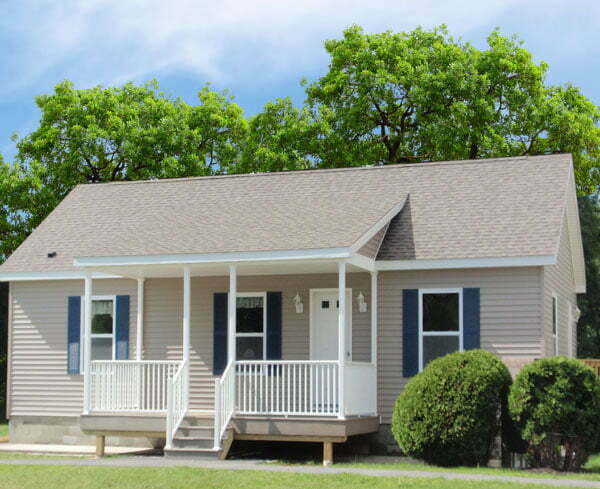 Buy a place to call your home at Alternative Modular Homes. The company has been a trusted modular home builder in Maine since 1985. They primarily build homes to meet your lifestyle and needs without exceeding your budget.
One of their features homes is the cottage home model. Typically, cottage homes have three bedrooms, two baths, and an optional porch. The final price for this house depends on the added options you go for. You can add laminate floors at the front entry, a cultured granite vanity top for the bathrooms, and more.
Rockport Homes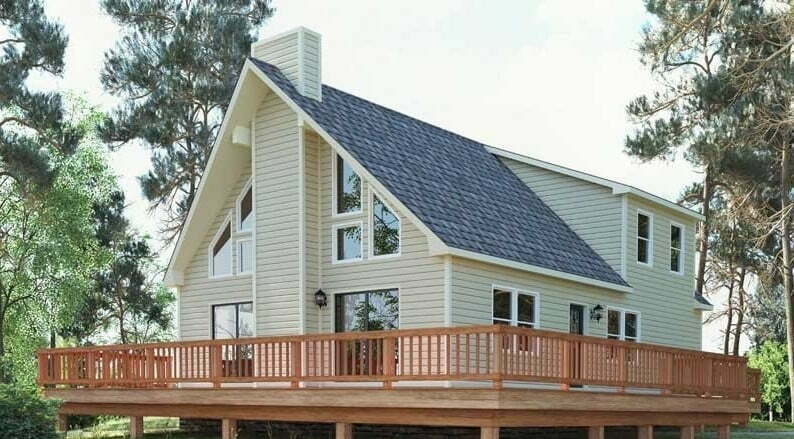 Rockport Homes build your homes for you, so you don't have to. Your quality-built home is guaranteed by a team of professionals and experts in the field. The company has a track record of hundreds of satisfied customers.
Rockport partners with Premier Builders, Custome Building LLC, Icon Legacy, and KBS Builders for their prefab structures. An example floorplan they have is the Lake View from Custom Building LLC. It's a two-story home with four bedrooms, two full baths, one half bath, and a total living area of 2837 sqft.
Turn Key Homes of Maine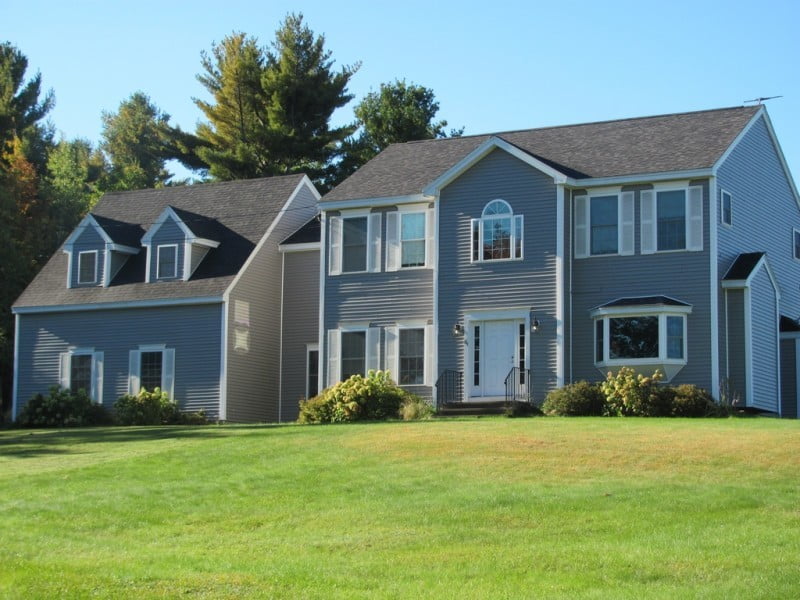 Turn-Key Homes turn your dream homes into a reality. The company has a team of professionals that execute the project from start to finish. The goal is to provide an excellent experience for the clients at every step. Aside from prefab homes, the company also provides decks, breezeway, sunrooms, additions, garages, and free site visits.
Country Lane Homes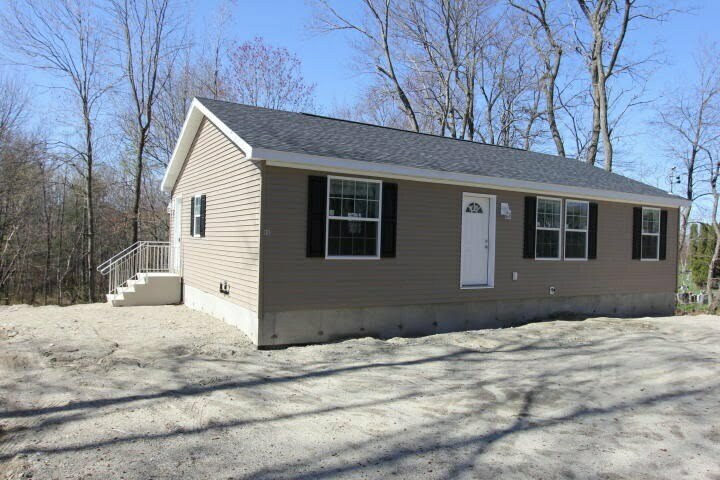 Country Lane Homes produce quality modular and manufactured homes in Maine. It's a family-owned and operated business that aims to provide clients with valuable homes. They team up with some of the nation's top manufacturers to ensure that their prefab structures are not less than stellar.
They have single-wide, double-wide, and even preowned homes available for you to choose from. An example is this single-wide home from Skyline. It's a two-bedroom and two-bath home with several excellent added features. You can check in with them for the current pricing.
G.O Logic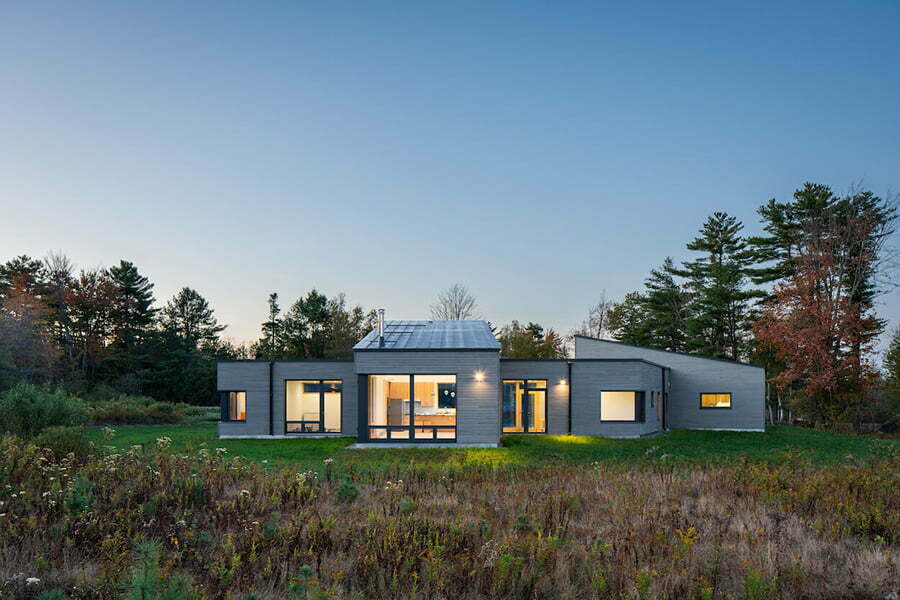 G.O Logic designs the perfect passive homes for families. The company puts up a modern and all-new approach to homebuilding. They have prefabricated homes that are industry-leading in terms of spatial designs. Their homes range from 600 sqft single-cottage homes to 2500 sqft four-bedroom family homes.
The Traditional model is a two-story home with a combined kitchen, living, and dining space. It has a full bath on the first floor and a second full bath and rooms on the second floor. It has a total area of 1616 sqft. You are free to upgrade the sidings, roofing and flashing, and more.
DVELE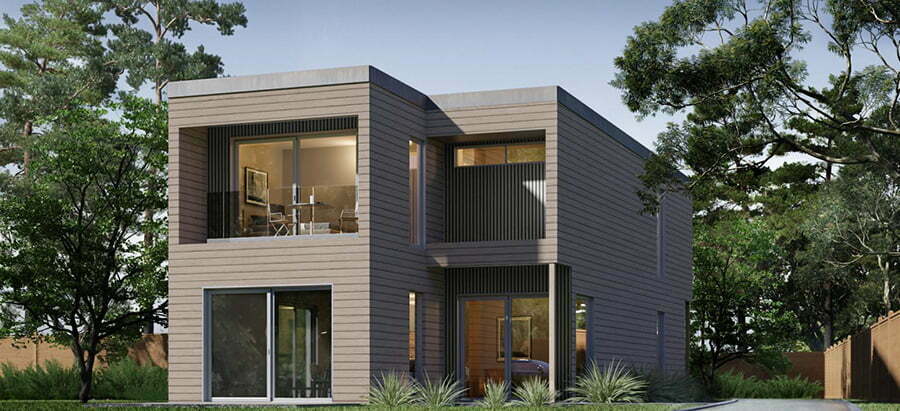 Dvele is home to contemporary prefab structures in Maine. Their homes are built for safety, comfort, and sustainability. The company wants to help you make the best investments of your life. Hence, the contemporary prefab homes.
For example, they have the Trinity model. A huge and beautifully designed home with a total living area of 3523 sqft, four bedrooms, three full baths, one half bath, and a base price of $775K.
Related reading: