Last updated on September 26, 2023
Are you looking for an affordable but high-quality home in Massachusetts? These are the top prefab homes in the state.
Massachusetts is a hot and humid state during the summers and cold during the winter with lots of snow. Hence, it's important to have a home that can withstand the changing weather (well-insulated and energy-efficient.)
It's also equally critical to have a home with just the right ventilation and insulation to keep the home atmosphere balanced.
Thus, the prefab homes. These homes are constructed with efficiency, quality, and budget in mind. Furthermore, you have all the amenities, features, and add-ons with that of traditionally-built homes.
This is our digest for the most reputable modular and prefab home companies in Massachusetts.
Table of Contents
Avalon Building Systems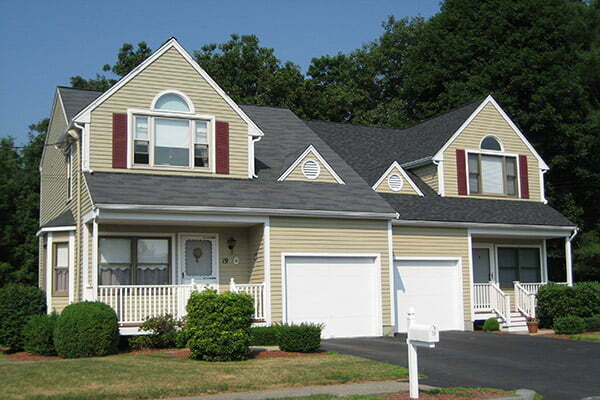 Avalon Building Systems have magnificently built homes. The goal is to give clients the best experience of buying prefab homes. It's not only about affordability and making an energy-efficient house. It's also about having a great relationship with every customer and ensuring they are satisfied at every step of the process.
The company is based in St Canton, MA but its services go beyond. Their modular and commercial buildings are available for customers in Weston, Dover, Duxbury, Wayland, and many others.
DVELE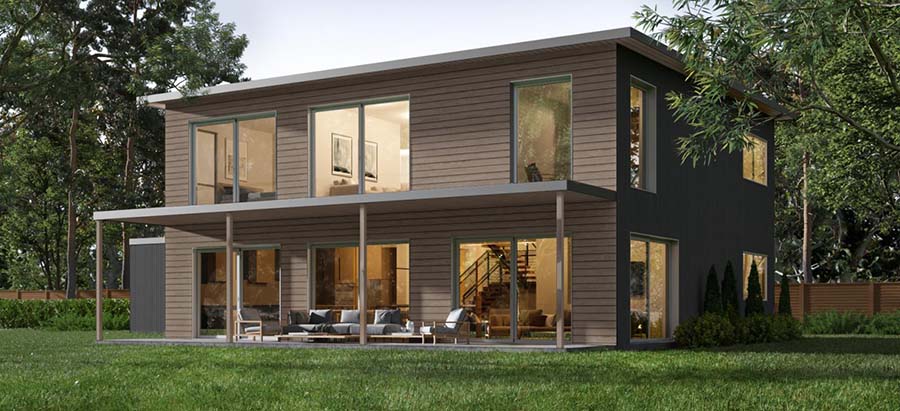 Dvele is a great manufacturer of prefab homes in Massachusetts and other states. The company has unique modular designs that aren't only beautiful to look at but are also sustainable.
An example of their homes is the Elsinore. It's a customizable home with a total living area of 2940 sqft. This family home has four bedrooms, three full baths, and one-half bath. The total base price is $725.
Millbrook Modular Homes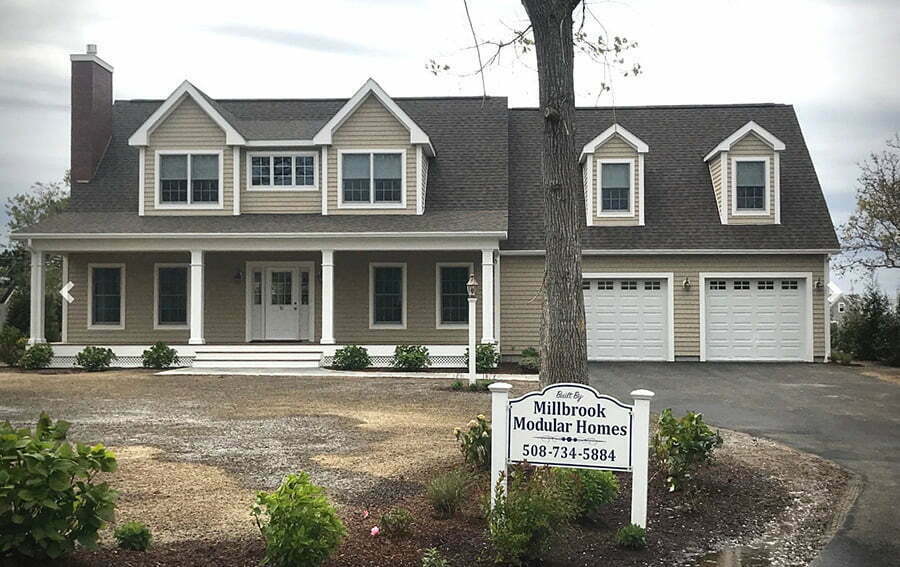 Millbrook Modular Homes always look for ways to exceed customer expectations through their quality prefab homes and professionalism. They have several houses on sale that you can check out too.
An example is the two-bedroom ranch home with a total living space of 952 sqft. It has one full bath, a spacious living area, an expansive kitchen and dining, and extra underground storage. The turnkey price is $259,790.
Impresa Modular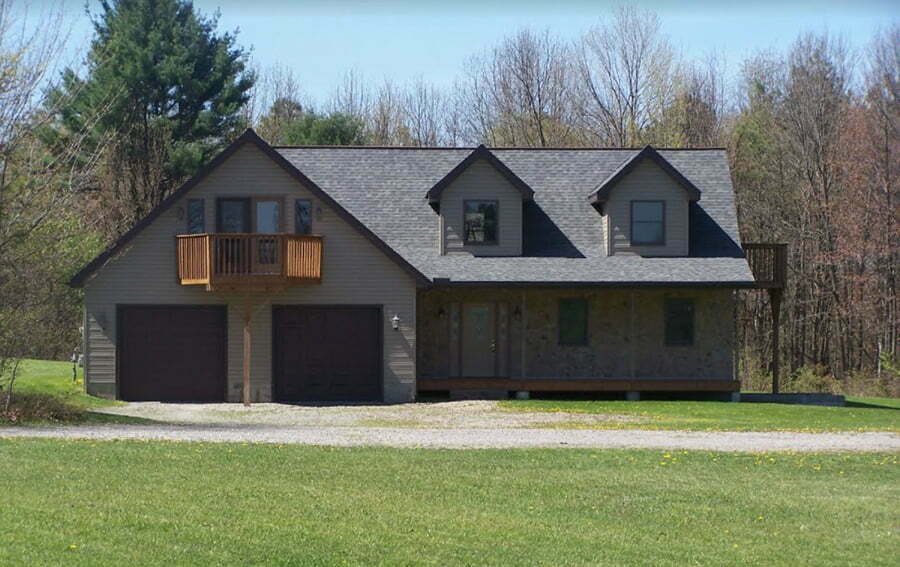 Impresa Modular is one of the country's biggest manufactured home providers. They also have the biggest home selections in over 40 states. Regardless of the size, the floor plan, and the style you want, Impresa has it for you.
You can pick from the ranch, two-story, cape, multifamily, split level, split foyer, and more. Cabana is a famous single-story home with one bed, one full bath, and a total living area of 534 sqft. It features two skylights and has more options, including a fireplace.
BluHomes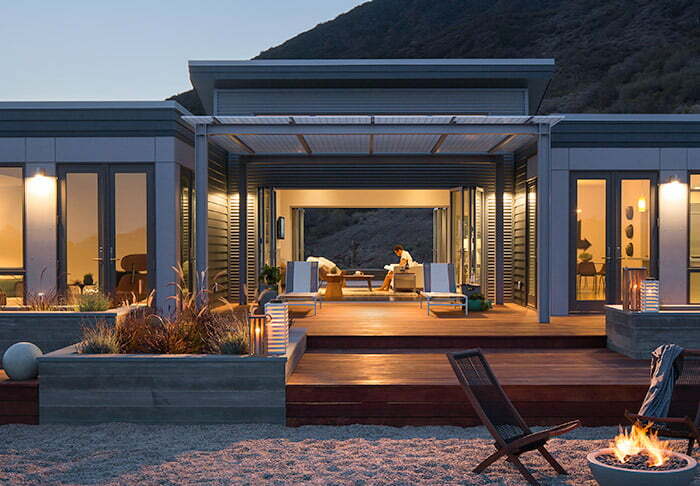 BluHomes present the future of homebuilding. They have unique and innovative home designs and aim to keep building healthier, energy-saving, and sustainable homes.
One of its featured homes is the Breezehouse 2100. A big home for a big family. It has three beds, three full baths, and a total living area of 2140 sqft. The starting price for this home is $625K.
Modular Home Builders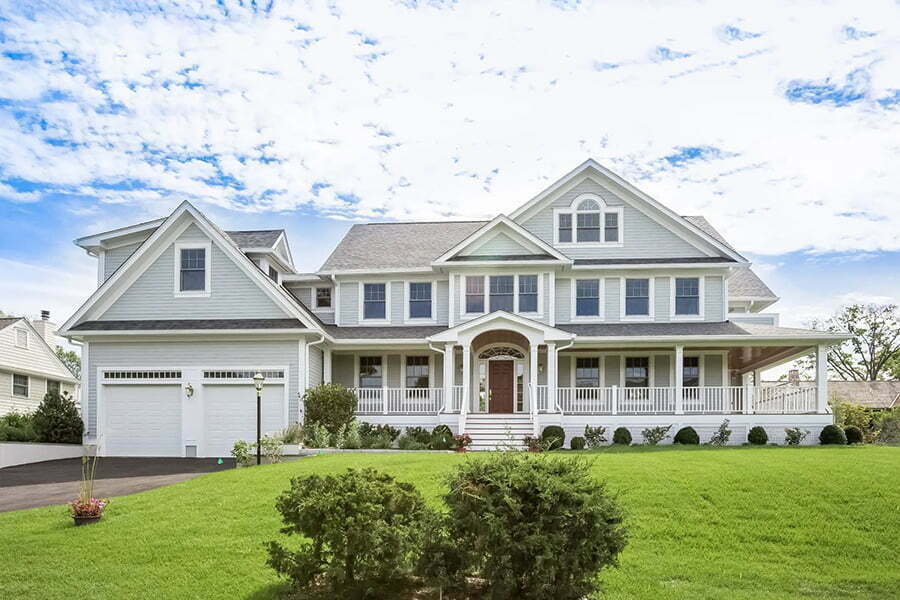 Modular Home Builders is your friend in modular homes in Connecticut and Massachusetts. The company is also an authorized builder of Westchester Modular Homes. Rest assured, your home is high-quality, durable, and environment-friendly.
An example of their homes is a single-family with four bedrooms. It's the perfect choice for huge families. It has a basement, a garage, a spacious living room, and an open kitchen floorplan.
MA Modular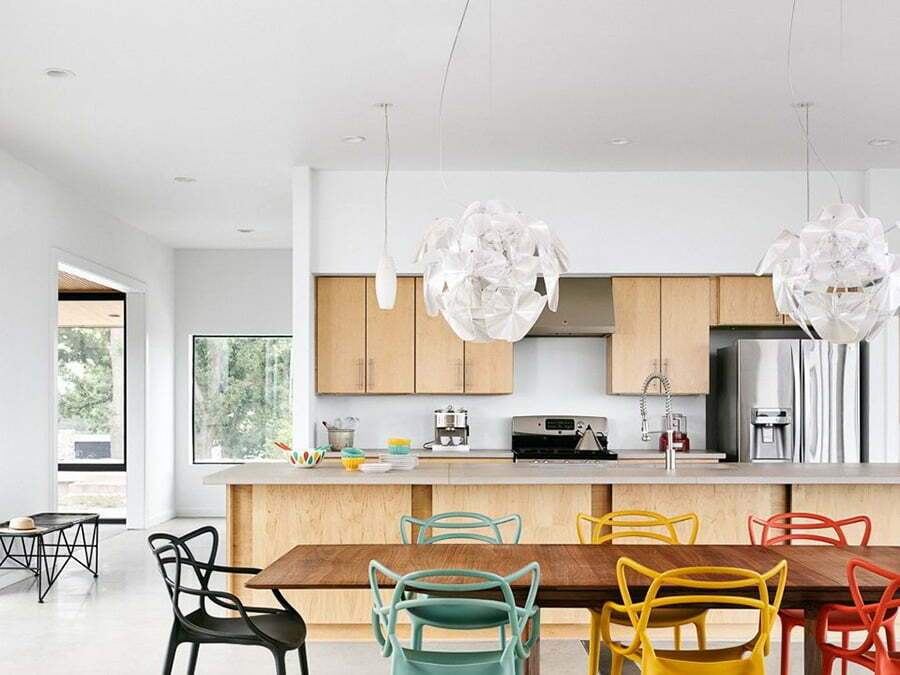 Ma designs modern modular homes. Having a modern and architecturally-designed home has never been this easy or this affordable. With MA, they make that happen.
Their homes have standard options, including an exterior finish, interior finish, cabinets, plumbing fixtures, countertops, appliances, electrical fixtures, and tiles. There are also additional features you can check out.
The Home Store Massachusetts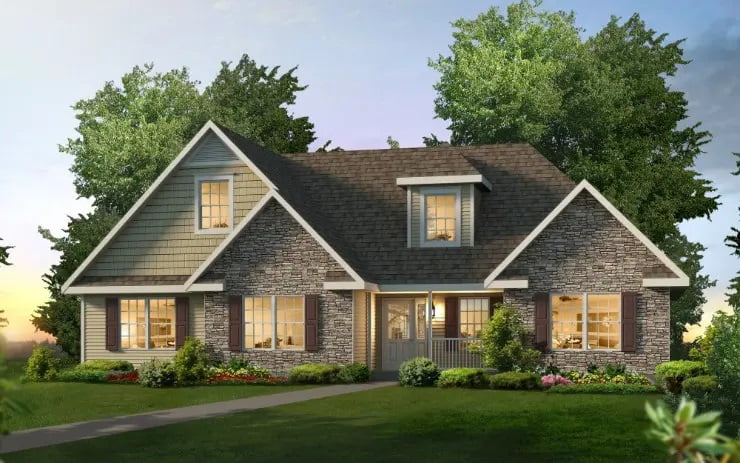 The Home Store designs and builds modular homes for all residents of Massachusetts and beyond. Their open floor plan types include one-story homes, two-story, cape cod, and multifamily homes. They have over 400 standard floor plans for you to choose from.
For example, they have a total of 183 models for one-story homes. The Afton is a three-bedroom home with two baths, a kitchen, a nook, and a spacious living room. This home has a total floor area of 1860 sqft.
East Branch Homes

East Branch Homes is your ideal manufacturer if you're looking for a net-zero-ready, healthy, affordable, and low-embodied carbon home. The company serves most of the Western areas of Massachusetts.
They have beautiful traditional home designs. For example, the Shed is a two-bedroom home with a total living area of 1576 – 1780 sqft. The primary suite has a dedicated bathroom. There's also additional space for a home office or a library.
Dreamline Modular Homes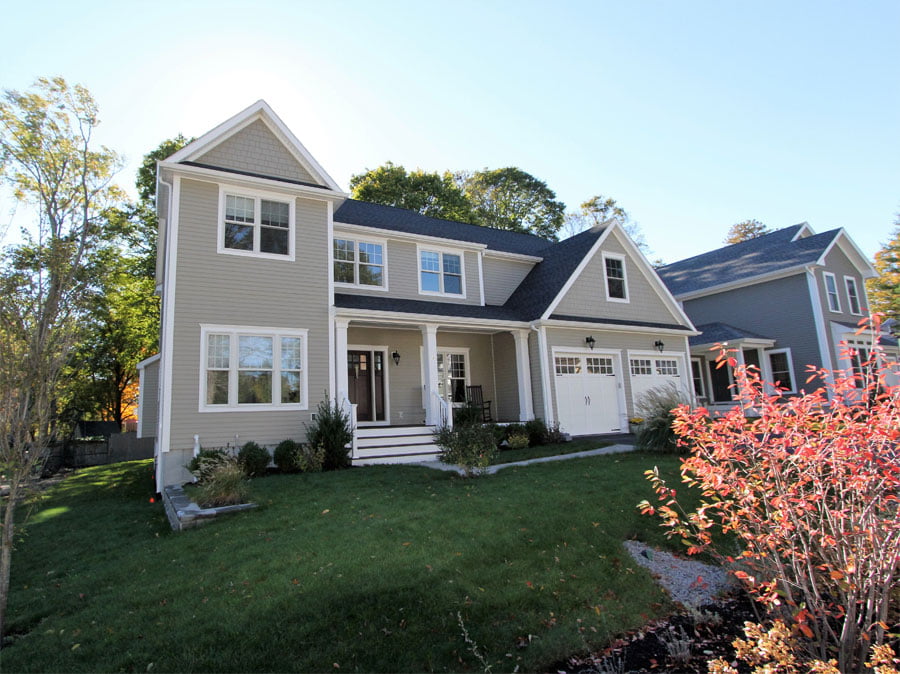 Dreamline Modular Homes is a full-service design/build firm specializing in custom modular home construction. The home has been chosen as one of the fastest growing privately owned companies in the US by INC 500!
Their homes are durable, stylish, and family-friendly. For example, the Falmouth 1 is a medium-sized home with a great-looking porch in the entryway. It has a kitchen counter and bar stools, a dining area with a fireplace, a spacious living room, and more.
Mod-Tech Homes, LLC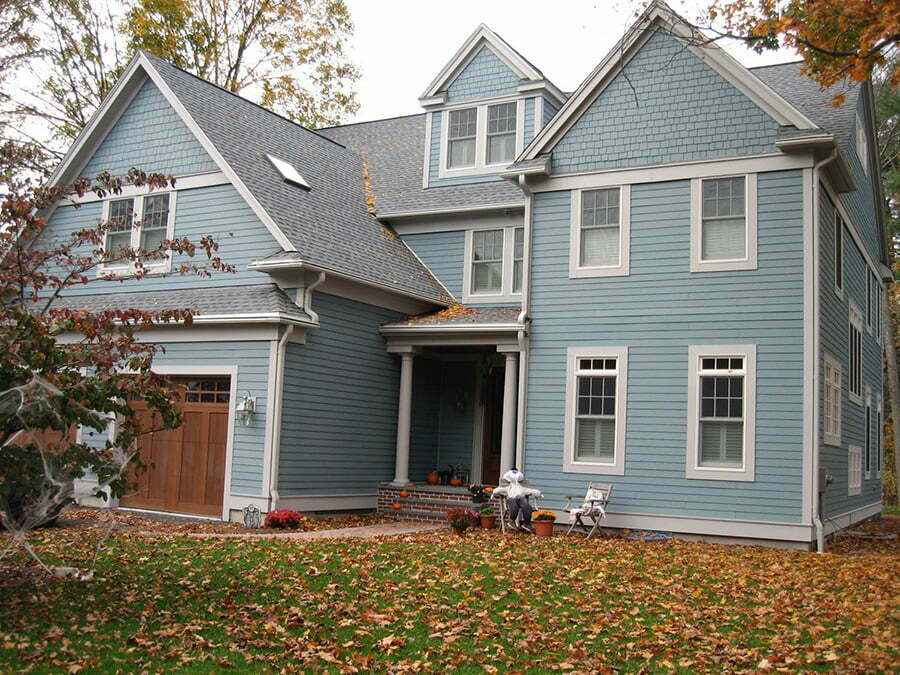 Mod-Tech is a modular home builder in New England. They build homes for residents in Massachusetts and Rhode Island. The houses are energy-efficient, durable, and at a lower cost than traditional stick-built homes.
One of their latest projects is their modular colonial homes. It's an elegant, two-story home, an all-time favorite of most American families. The house has several floor plan options and comes with a great room, a garage, and more.
Kozyra Construction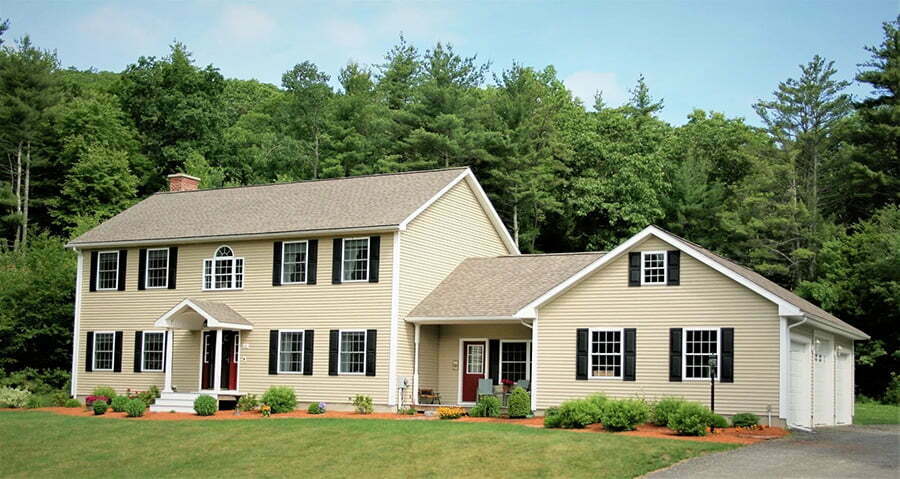 Kozyra Construction has been Central and Western Massachusetts' reputable and reliable custom modular home builder since the early 70s. The company is fully licensed and provides a ten-year warranty for their new turnkey modular homes.
For example, the Townsend is a T-ranch home with a custom modular floor plan. It has three spacious bedrooms, three full baths, and a total living area of 1636 sqft. You can contact them for a free estimate.
Fox Homes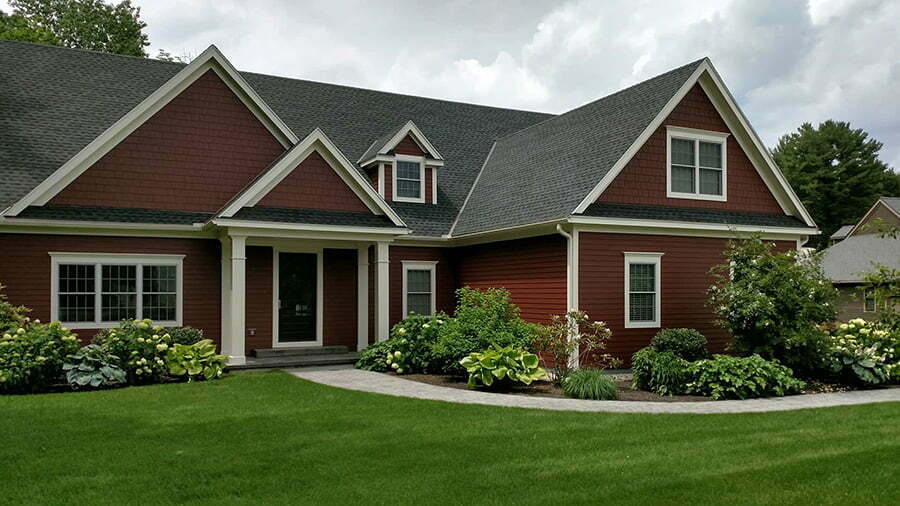 Fox Homes build dream homes. It's a full-service building contractor company that offers various services, including real estate, permitting, design, and construction.
While they don't have many specifications for their available floorplans on their website, they have a gallery of their recent home projects in Berkshire County.
GBA Avis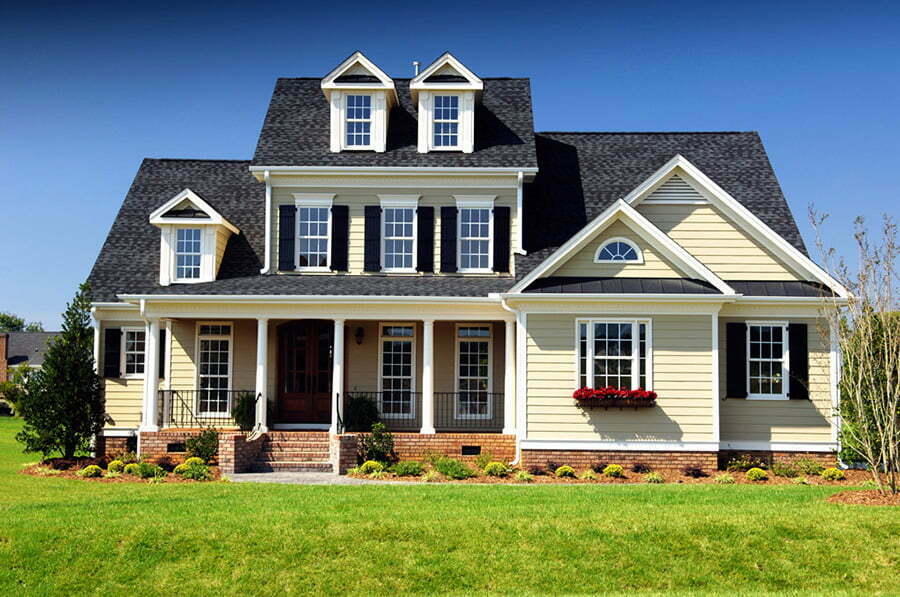 GBA Avis provides garage solutions for its customers. It has been delivering customized modular homes, ADUs, and garages for over 35 years. They have all the experience they need to guarantee durable and affordable spaces.
For example, they have a ranch, colonial and two-story homes, a cape, and duplex/townhomes.
Lindal Cedar Homes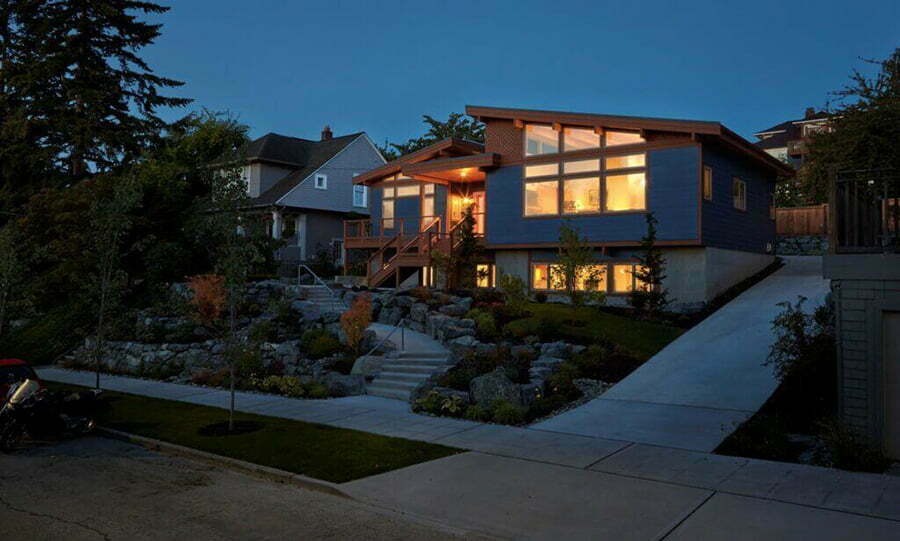 Lindal Cedar Homes is your independent cedar homes representative. They helped clients design and build the homes of their dreams efficiently and quickly. These homes are built to last a lifetime and consider the client's needs, preferences, and lifestyles.
They have several beautiful homes in their catalog. For example, the Quick Ship Winfield. It's a modern residential home with a classic twist. It has two bedrooms and two baths. The primary bedroom is on the main level and has a total floor area of 863 sqft.
Harvest Homes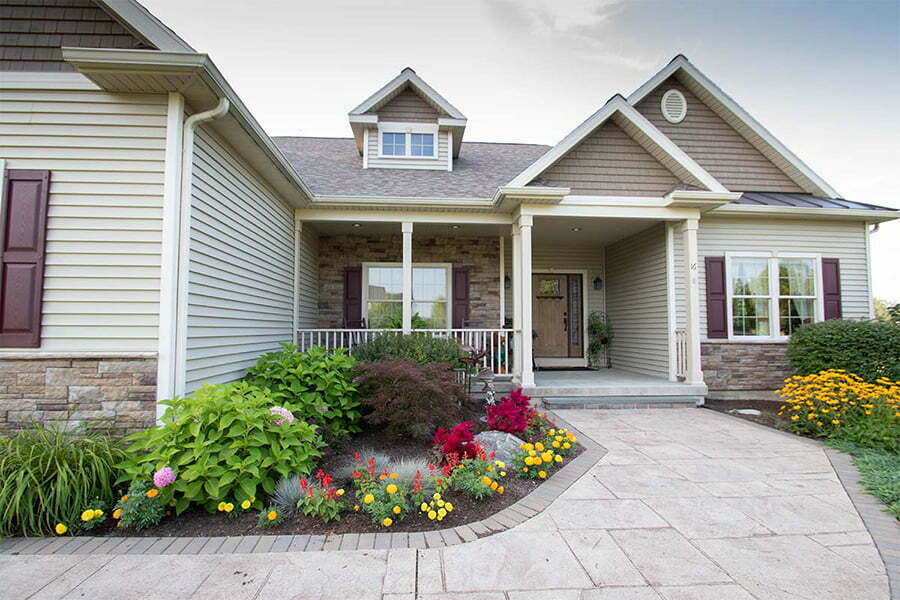 Harvest Homes designs and constructs homes with your budget in mind. They have a unique building system and penalized home kits allowing customers to custom-design an exceptional home.
They have ranch home floor plans. For example, the Yale with two bedrooms ad two baths. It's a one-story home with a total living area of 1545 sqft. The starting price for Yale is $379K.
Camelot Home Center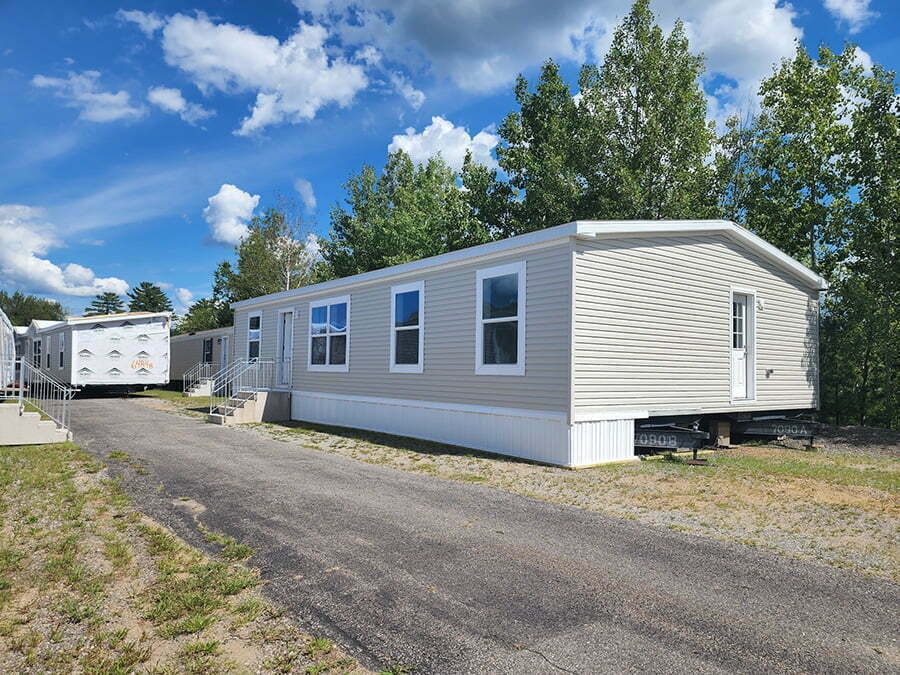 Camelot Home Center gives clients the best location for affordable modular homes. The company is based in Tilton, New Hampshire but also serves throughout Maine, Massachusetts, New Hampshire, Rhode Island, and Vermont.
One of their featured homes is the Colony A12033. It's a sing;le-wide home with three bedrooms and a total living area of 952 sqft. The starting price is $93,995.
Heritage Modular Homes
Heritage Modular Homes has been in the business for over 30 years and has built and delivered more than 350 homes in the New England area. The goal is to provide clients with a satisfying and rewarding home ownership experience while getting the best home for the family.
Hundreds of models are available, including the Boones Creek, a ranch model home. The Boones has a total area of 1870 sqft and three bedrooms. Every bedroom has its walk-in closet. It also comes with a beautiful entryway porch!
Savoie Modular Homes
Savoie Modular Homes is the easiest way for you to find your home. They have several homes on their list. There's the classic collection, coastal lifestyle, lake and lodge, and the heritage collection.
The Coastal Collection, for example, has various floor plan options. The Arabella Ranch is one of the charming cottages in the catalog. It has two-floor plan options. There's Arabella A and Arabella B.
Arabella A has a total living area of 1667 sqft, while Arabella B has a total living area of 1912 sqft. These homes got a blue ribbon award for getting a Narrow Lot Design home.
Pro-Mod Homes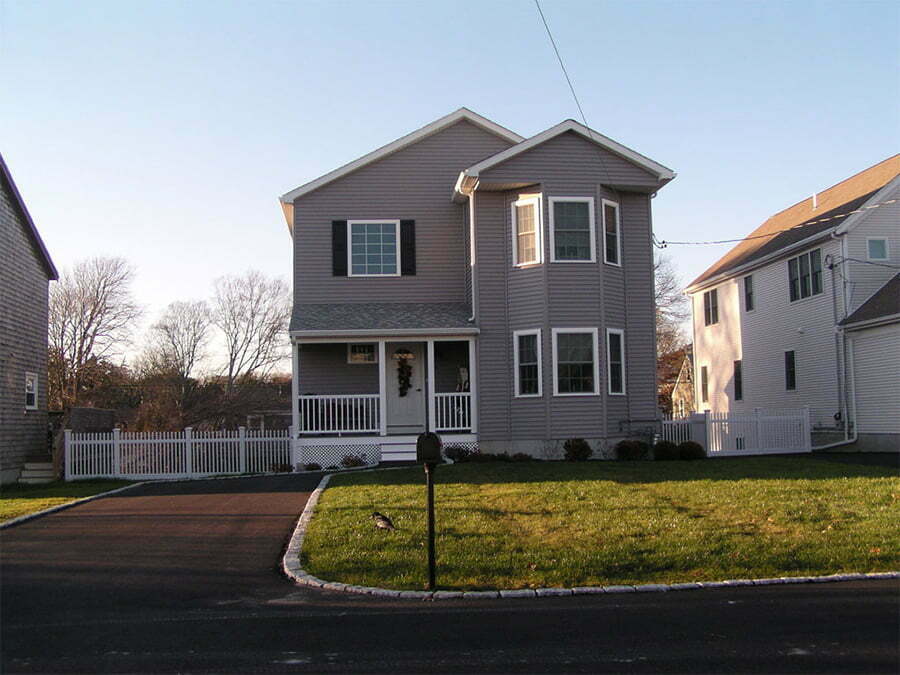 Pro-Mod Homes handles modular home projects from start to finish. They don't only stop designing your home, but they go beyond obtaining necessary permits, preparing the site, and more.
They have a fairly easy process. You first need to reach out to them, check for financing if needed, schedule a meeting time, get building permits, and design and budget your home.
George Modular Homes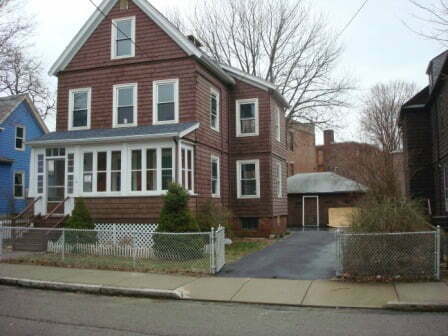 George Modular Homes creates custom homes that are within your budget. The company has offices in Dedham, Falmouth, and Massachusetts, but they can also serve clients from central and eastern Massachusetts.
Bedford 1 has a total living area of 1100 sqft. It has two bedrooms, a full bath, a spacious kitchen/dining, and a separate living room.
Vision Construction & Design
Vision Construction & Design is a full-service construction company. It has a team of designers and professionals in the construction industry. Aside from modular homes, the company also provides garages, ADUs, roofing, and siding to customers.
Pro's Edge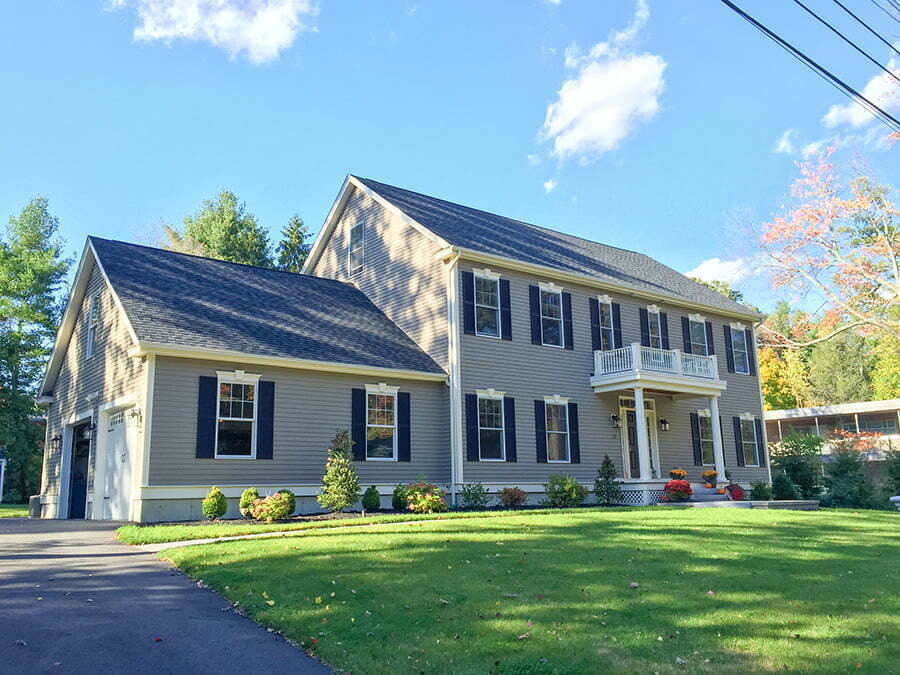 Pro's Edge has quality homes for your family. They create the standard and do everything from the site work to designing and installing. One of their latest home models is the Lavallette. It's from their seaside selections.
The Lavallette has four bedrooms, three baths, and a total area of 2732 sqft. It comes with an optional porch on the front side of the house. The house has a huge primary bedroom, an ensuite closet, and a spacious full bath.
Fuller Modular Homes & Offices
Fuller Modular Homes and Offices provides custom modular homes and offices to clients in Fairfield County, CT, Long Island, NY, and other nearby communities. They have five different home styles, including two-story homes, multi-family homes, vacation, cape, and ranch.
Their most viewed vacation home is the Vacation Modular Home 2. It has three bedrooms, two bathrooms, and a total living area of 2499 sqft. The best feature is the great room that can accommodate the entire family or friends, bond, and have some awesome time.
HomeTek Builders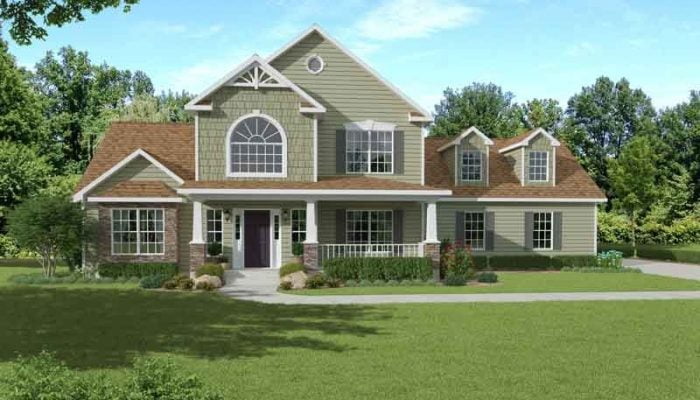 Are you looking for quality, fully-finished, and affordable homes? Then, try HomeTek Builders. It's been in the industry for over 35 years. They have already gained so much experience in improving their services.
They have several floor plans. One of its feature floor plans is Sagamore Hill. It's a cape design and has two bedrooms and two baths. The total living area is 1560 sqft. This home features an open area floor plan. The living room opens to the dining and kitchen area. The primary bedroom has a spacious full bath and walk-in closet too!

Related reading: