Last updated on September 11, 2023
Considering an eco cabin as a permanent residence or for a nice vacation retreat in the mountains or forest? We've got the full list of eco cabins of all types. Read on!
Nowadays, as utilities get expensive with time, many people contemplate switching to eco cabins as they can literally save you money on power consumption. Why? Because they're made of sustainable materials that can run power through solar or even rainwater.
They are also good for your health as they are often located in forests, mountains, or on beaches. Power consumption is efficient and offers a minimalist lifestyle.
We've compiled a list of the most eco-friendly cabins of them all. This will provide you with all the necessary information before acquiring an eco cabin yourself. Check these out!
Table of Contents
What is an Eco Cabin?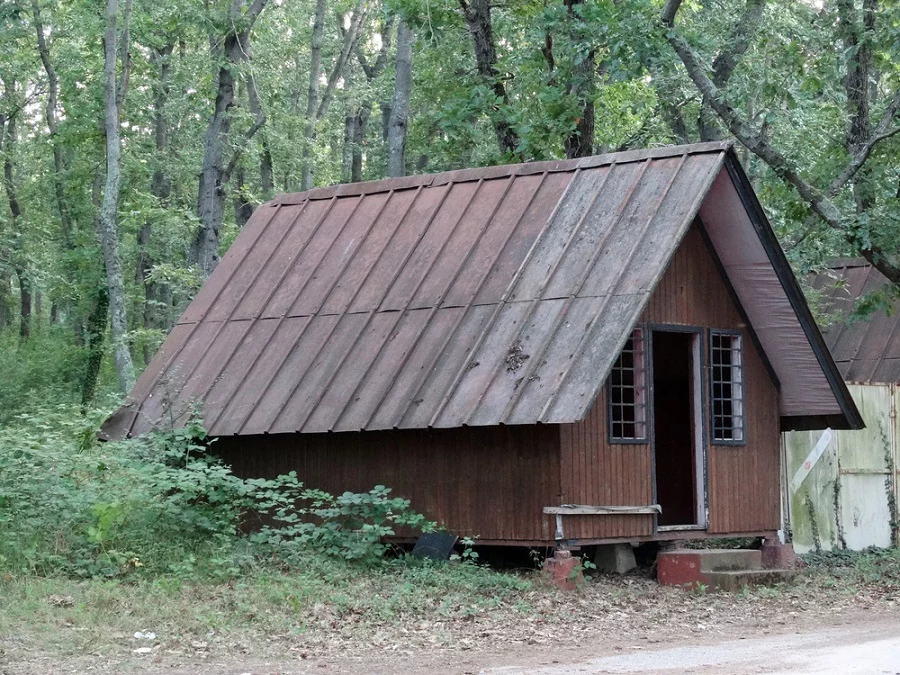 An eco cabin is a small sustainable structure that uses renewable energy sources for power. It also uses energy-efficient lighting and water preservation methods. Most of the time, it's located in remote places such as beaches, mountains, or jungles, too.
Are Log Cabins Eco Friendly?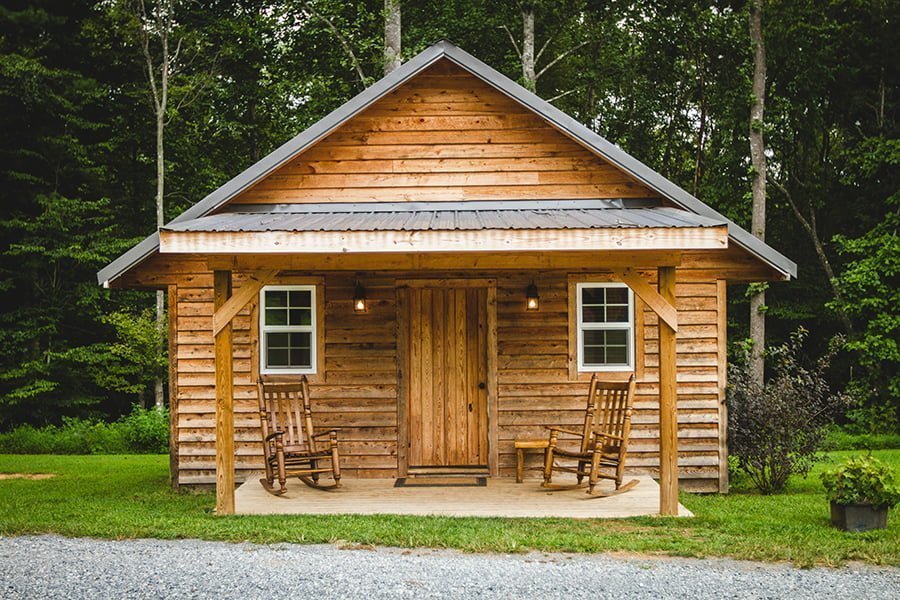 Log cabins are considered eco-friendly too because of materials used for building them. In other words, they are as environmentally friendly as the logs used to build them. As far as energy-efficiency, logwood absorbs heat throughout the day and radiate it at night. It lets you spend less on electricity, water, and lighting compared to your typical house.
Nature Cabins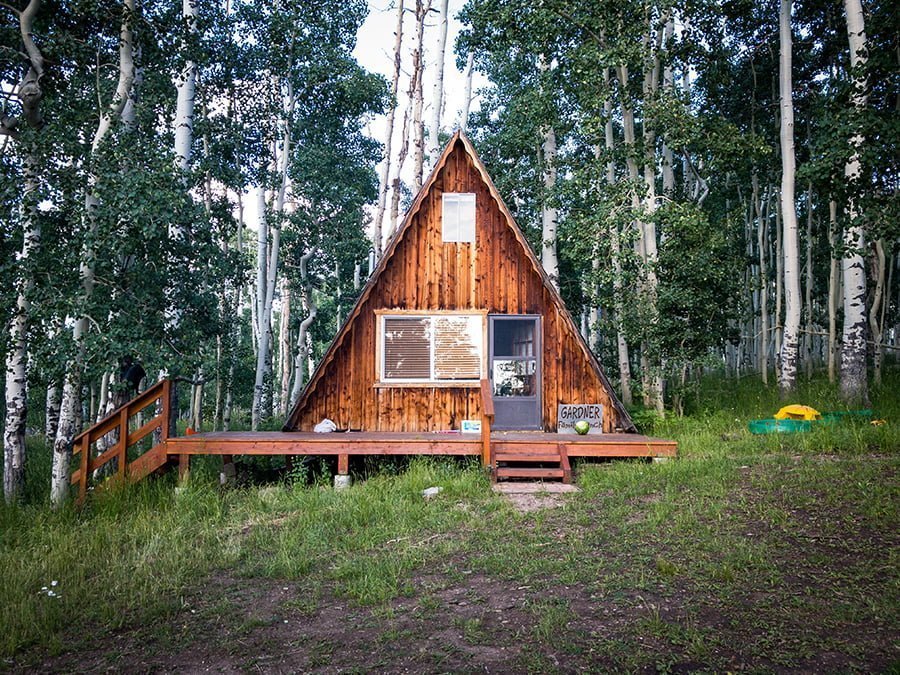 Nature cabins let you live closer to Mother Nature. They offer a clean environment, quiet surroundings and give you all the privacy you want. It's also a really affordable way to live while saving you a lot on electricity and power consumption.
Prefabricated Eco Cabins
If having an eco cabin is what you prefer but can't build it on your own, ordering a pre-fabricated one is a great option. It's faster and cheaper than traditional construction but still, gives all the benefits of having an eco-friendly house.
Green Cabin Kit
Green cabin kits are comprised of house kit packages with structural insulated panels for the buildings. It comes with design plans to allow the homeowner to finish the project by themselves or by hiring a local contractor.
Eco Cottage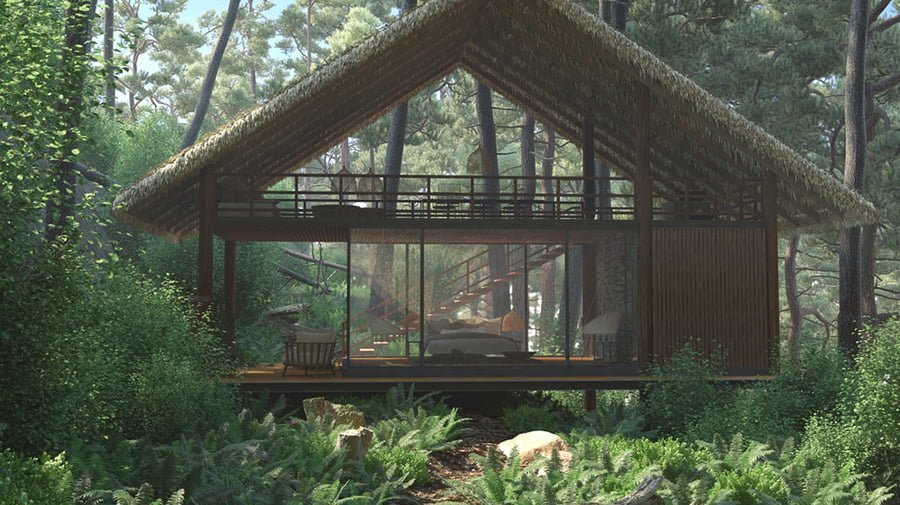 Eco-cottages are small buildings in a rural environment. It's great as a vacation retreat as it is cozy yet charming. It usually has a narrow lot with great flexibility as the lot becomes bigger. Consider getting a site as big as possible if you can.
Unique Small Cabins
Small cabins come with many varieties however having a unique one gives a sense of accomplishment as your house is far from the norm. Some of the unique ideas are roof garden, recyclable cabin, and even one that has wheels.
Eco Custom Tiny Houses
Eco-friendly homes are not limited to cabins because the idea can be implemented on custom tiny houses as well. The good thing about it is that it has all the benefits of being an environment-friendly small house but can be made the way you want as long as you follow the guidelines.
Self Sustaining Cabin
Self-sustaining cabins are the ones that use free energy to be functional. They run on solar energy or rainwater making it a real environment-friendly house that can save thousands of dollars every year.
Sustainable Cabins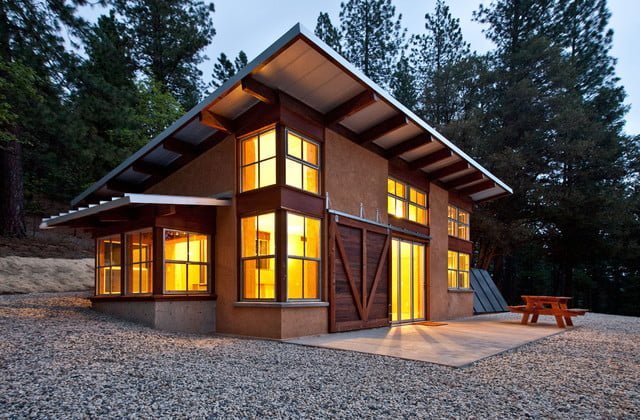 Sustainable cabins not only save you money but also have great benefits for your health. It's great for cold weather and encourages being a minimalist. They are made out of sustainable materials minimizing the harmful effects it has on the environment.
Hunting Cabins
A hunting cabin is simply a cabin in replacement of a tent whenever you go on a hunting trip in the mountains. It has all the essentials needed for hunting, food, sleeping, and shower. It doesn't have to be big as it focuses on having all the necessities needed.
A Frame Cabin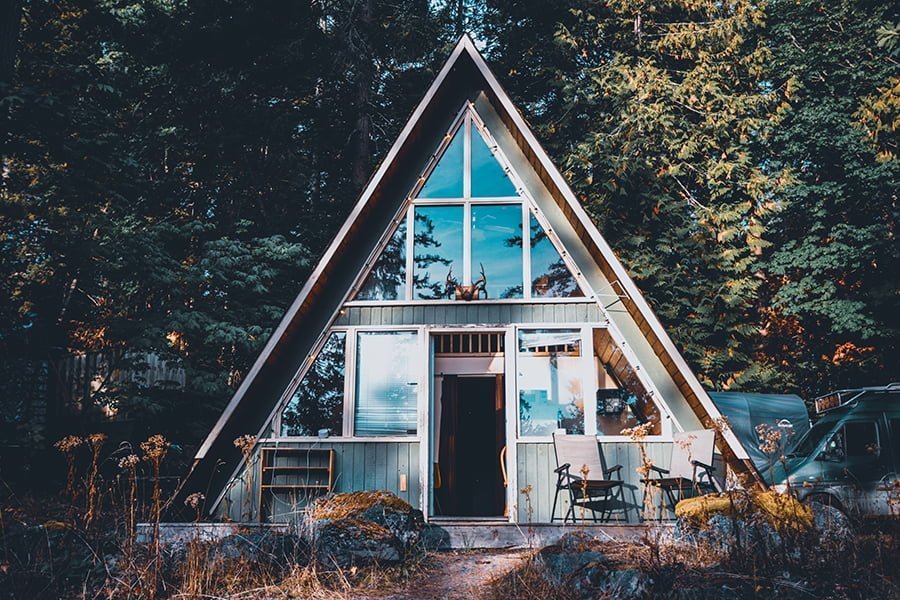 This one is obvious by the name. It's a cabin that looks like an A shape – it has steeply angled sides that meet at the top. It's also open to top rafters. It's really durable during snow weather but also cool in the summer.
Micro Cabin Plans
Creating a plan before getting your micro cabin is an important step because it lets you see the whole style of the cabin and lets you add, change, or devise anything before starting to build. A great plan has a list of the materials and tools.
Related reading: