Last updated on June 26, 2022
These green mobile homes are the future of living on the move. Here's what's available right now.
When you think about mobile homes, you probably are not thinking of eco-friendly and sustainable. But with the popularity of manufactured homes and the increased endearment of tiny houses, it is starting to make sense.
After all, a trailer is as small as it gets, and it can benefit from prefab manufacturing.
And while there aren't many such green mobile homes with a low environmental footprint on the market, we do find several attempts that are most welcome. Some of these date decades!
This article is an overview of what's available right now.
Table of Contents
What is a Mobile Green Home Exactly?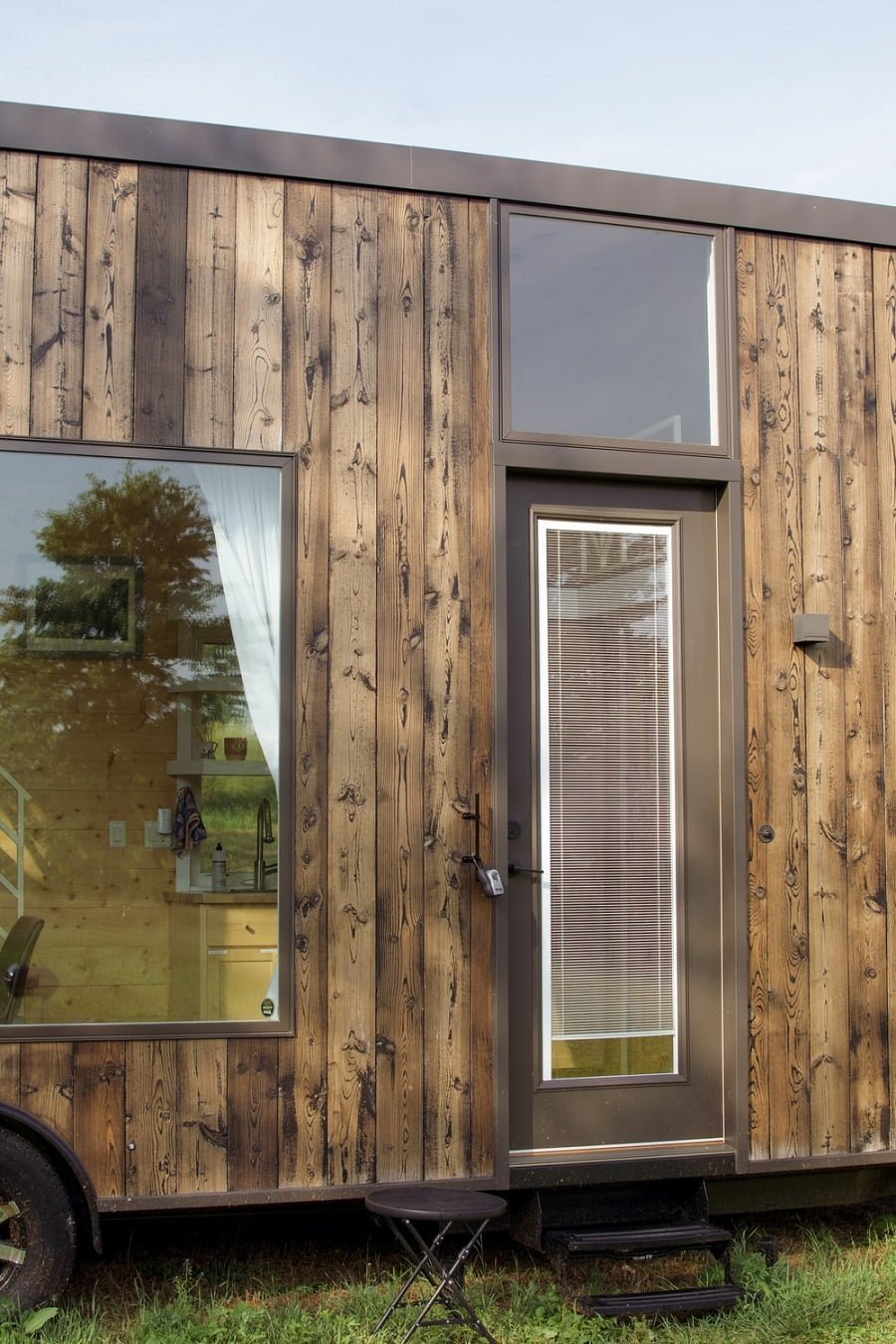 It's your regular mobile home (compared to a trailer) that is designed to be eco-friendly and sustainable. We have great examples of modular homes that achieve this idea, and we want to see more homes on wheels that do this too.
Check out this amazing house on wheels with a pop-up roof first:
So what's out there and what can we learn from the existing solutions?
We'll start with a community in Scotland that's all about green living. Findhorn is an eco-village where you can find a great deal of eco-friendly mobile homes.
Then, we have a story of how old trailers are turned into sustainable homes. Finally, we're topping it off with solutions available on Amazon.
Findhorn
The green mobile homes of Findhorn are located in Scotland on a remote corner in the North East. Having been in existence for 47 years, it draws an international crowd consistently. The community comprises independent residents who are owners of their homes and residents who provide support for the visitor center.
Sustainable Trailer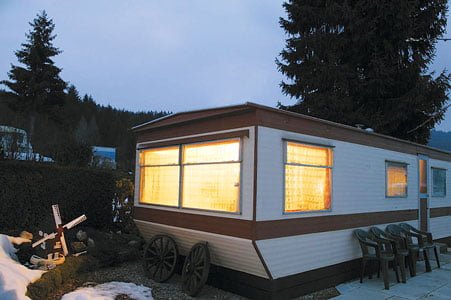 Designed by Andy Thompson, this mini home is a self-sufficient mobile home. It features wind and solar energy and nontoxic or recycled materials. There is even the option of growing a garden on the roof. However, some work is required to get this home to be energy efficient.
Tiny Home
This tiny home is ideal for everyday living, and it can also serve as the perfect vacation home. This mobile home is 399 square feet, has one bedroom and one bathroom, and is wonderfully designed. It also features an open-concept floor plan, high ceilings, and ample storage.
Plans for Your Green Home
At 170 square feet, this is a craftily designed tiny home. It is a DIY project that is meant to be easily moved and to maximize the use of space. With a little bit of skill and detailed instructions from the designer, just about anybody can take on this project. And while it's small, you can add mobile home additions to it later.
Related reading: