Last updated on November 28, 2023
Here are the top prefab barndominium homes and kits and their manufacturers. Read on for the latest digest.
Prefab barndominiums (barndo for short) are steel structures that resemble a barn, but they can be made for primary living. Modern barndominiums also use other materials mixed with steel structures, such as wood, to create more familiar dwellings.
Often prefab barndominiums come as kits enabling you to build them on your land. It is important to get the right permits and comply with the local building codes, regardless if it's a home, a prefab ADU, or a workshop.
This digest lists the top manufacturers that make prefab barndominiums
Table of Contents
Worldwide Steel Buildings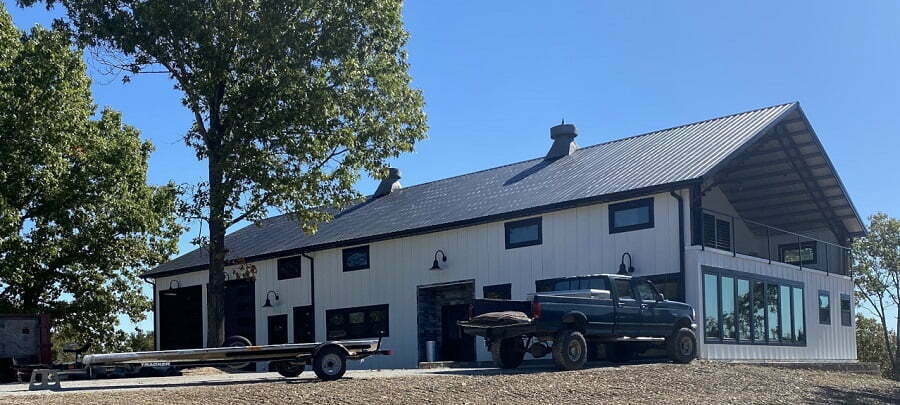 Worldwide Steel Buildings offers prefab barndominium kits, which are affordable and energy-efficient barn homes made of metal. These can be customized to your preferences, including twin windows, carports, etc. Tell them about the design you have in mind, and they will make it happen.
Pricing starts at $10 per square foot. It can go up to $30 per square foot for complex kits with second floors, wrap-around porches, and other additions. Worldwide Steel Buildings can deliver to all 50 states and other countries.
Location: Missouri.
Price range: $10 to $30 per square foot.
Sunward Steel Buildings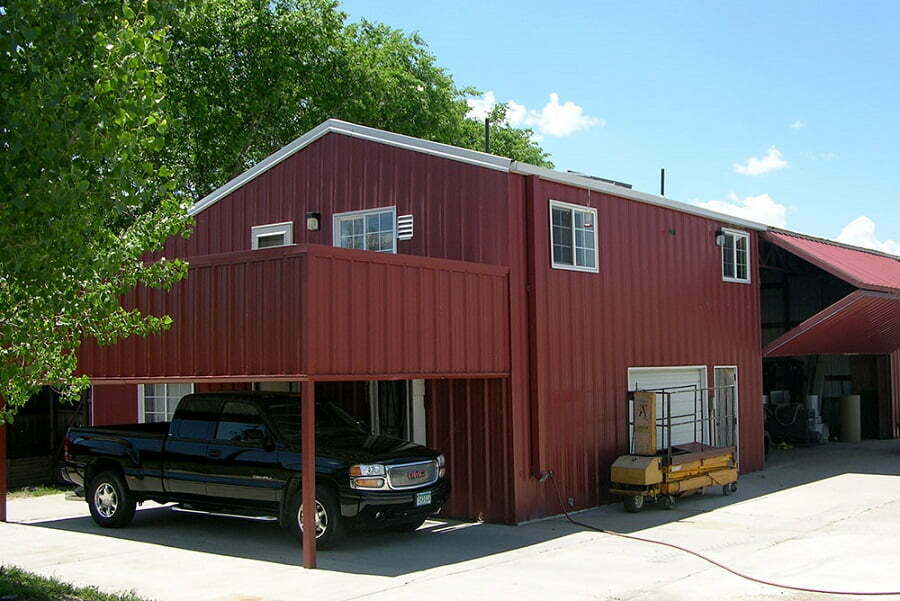 Sunward Steel Buildings offers customized barndominiums, which are fashionable and functional pre-engineered steel buildings. These come in various sizes (starting at 1,000 sq. ft. and up), prices, and floor plans.
If you purchase from them, you will get the unassembled materials, wall and roof sheeting, complete closure and trim, gutters, downspouts, porch, and bracing. You will also obtain the engineered certified drawings and standard paint warranty.
Their projects are all over Colorado, Minnesota, North Dakota, Montana, Nebraska, California, Washington, and Massachusetts.
Location: Denver, Colorado.
Price range: from $22,900.
Steel Co Buildings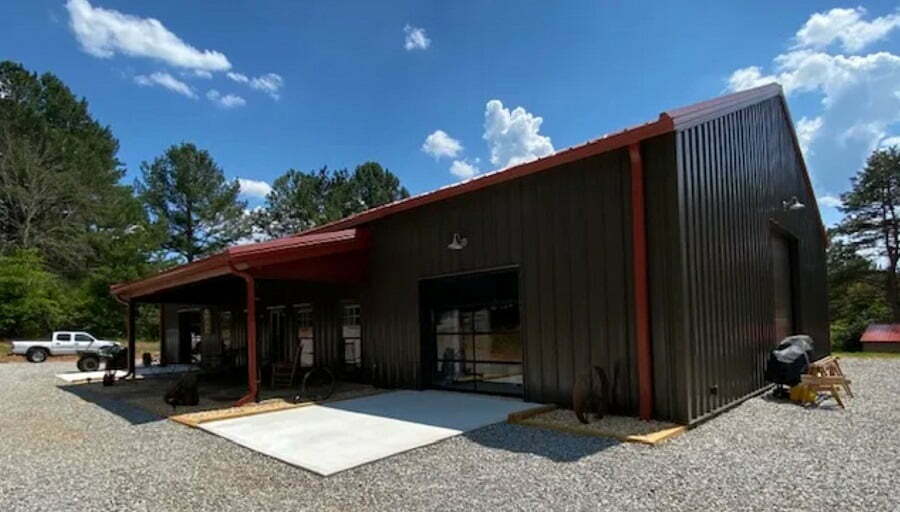 Steel Co Buildings provides the structure of barndominiums in various sizes, from a single-story 2-bedroom home to a two-story 3-bedroom home. If you wish to purchase the builder drawings, you only need to pay $1,100 to $1,800, depending on the design. It is also possible to create custom designs through consultations with the Steel Co experts. Once finished, you can use these to get bids from local builders. Talk to the company for construction assistance.
Location: Oxford, Georgia.
DC Builders Barndominiums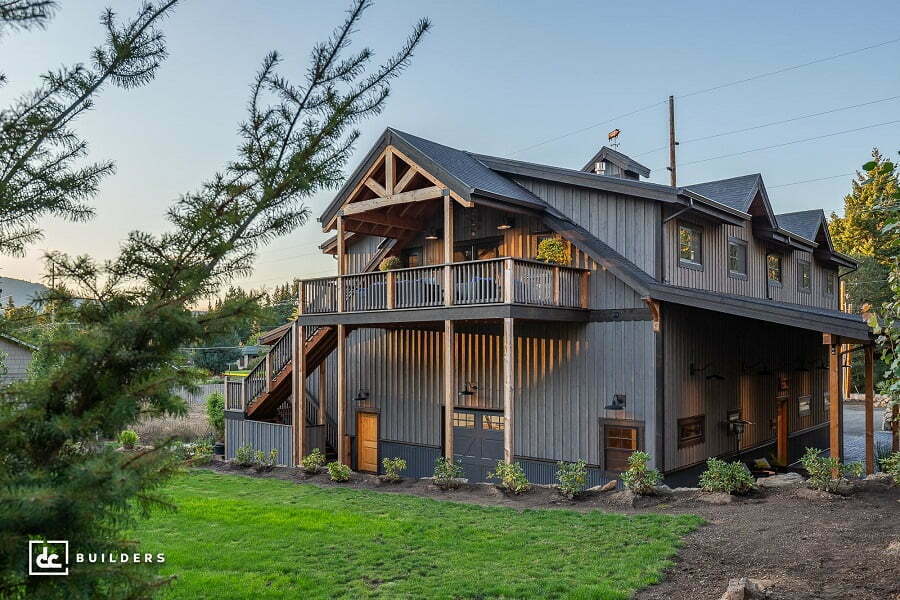 DC Builders is a Portland-based construction company that serves the entire United States. It has an extensive library of floor plans for heavy timber structures that are highly suited to the weather in the Pacific Northwest. These range from a 679 sq ft modern cabin to a 5,223 sq ft mansion. You can also ask them to create a custom design to accommodate your requirements. The cost runs from $25 to $60 per square foot.
Location: Portland, Oregon.
Price range: $25 to $60 per square foot.
Absolute Steel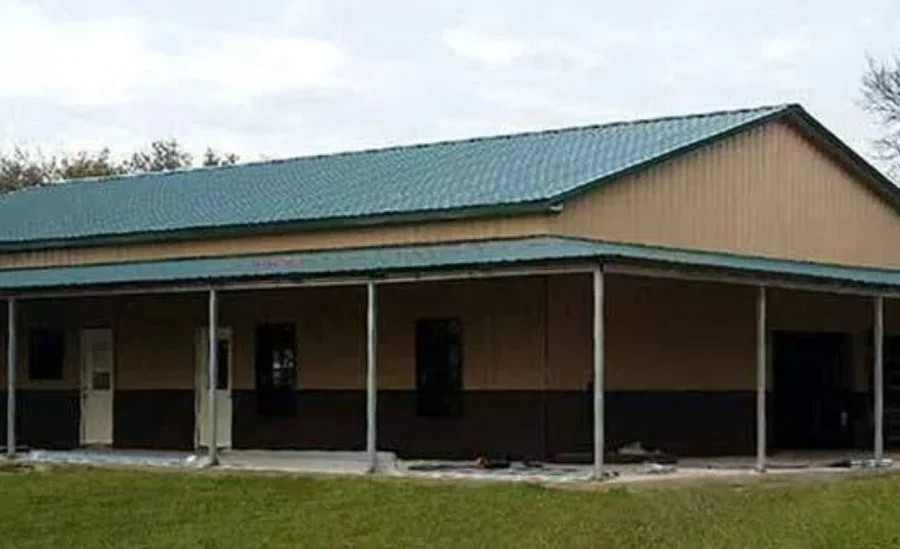 Absolute Steel has a corporate office in Arizona and a manufacturing facility in Terrell, Texas. The company specializes in DIY barndominium building kits. They provide the steel frame, paneling, windows, and doors in neatly packed bundles. While they have several pre-designed plans, you can ask them to make a unique one for your home.
An instant online quote generator is available on their website. Just enter the dimensions and other specifications of your dream barndominium. Absolute Steel delivers to every state in the US and can also arrange shipments overseas.
Location: Arizona and Texas.
Price range: from $5,600.
General Steel Barndominiums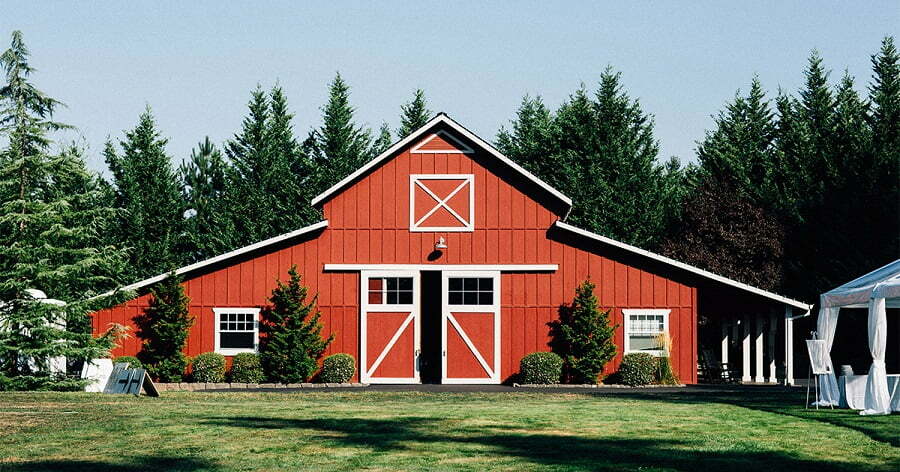 General Steel is a steel supplier that evolved into a full-service construction company. It is the largest and most famous metal building supplier in the US. It can deliver everywhere in the country.
While the company cannot provide fixed prices on its barndominium products due to industry fluctuations, its size gives it tremendous purchasing power, and customers benefit from the savings.
General Steel provides steel barndominiums as small as 30×40 feet to as big as 60×70 feet.
Location: Littleton, CO.
Heritage Building Systems

Heritage Building Systems is a steel building designer with more than 40,000 building kits sold over four decades. For its barndominium solutions, customers have three options: a 1,250 sq ft rustic cottage, a 2,400 sq ft ranch-style barn, and a 2,800 sq ft modern farmhouse.
You can customize each of them to your specifications. They will ship the kit right to your door, no matter where you are in the country. Heritage builds each unique kit from the ground up, so they don't have a price list.
Location: North Little Rock, Arkansas.
Steel Master Barndominiums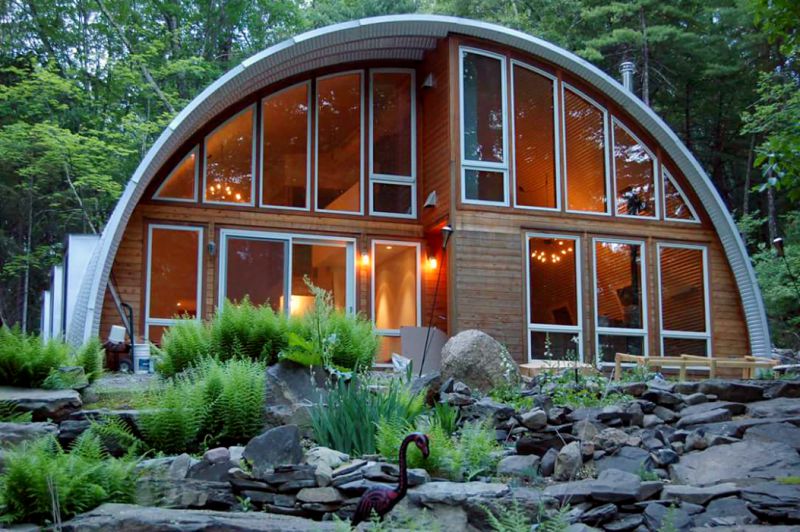 Steel Master creates building kits that empower people to construct their dream homes. The company's headquarters is in Virginia Beach, Virginia. They deliver their kits worldwide. Their arch-style structures are solid and durable. These were originally designed for the use of troops during World War II.
For their Quonset Huts, the price is typically between $14 to $20 per sq. ft. The shape's rigidity eliminates the need for beams and trusses. More than 80% of their customers put the components together on site.
Location: Virginia Beach, Virginia.
Price range: $14 to $20 per sq. ft.
KBP Construction Plus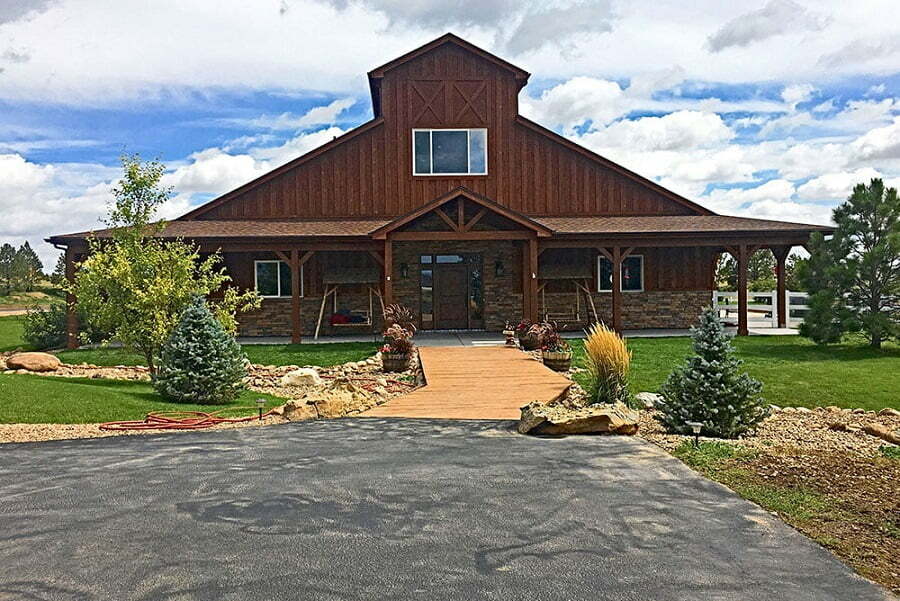 KBP Construction Plus is based in Winder, Georgia. If you want a multifunctional structure such as living quarters and workspaces, you can ask them about their pre-fabricated metal barndominiums. You can choose the colors and features of the home.
Their smallest option is a 1,000 sq. ft. studio with a garage. Their biggest is 3,200 sq. ft. with a more spacious garage and a loft. You can also try their online builder to make your design. Financing is available through their partner lender.
Location: Winder, Georgia.
Price range: from $20,000 to $60,000+.
Georgia Metals, Inc.
Georgia Metals produces barndominiums made from high-grade steel for greater strength and longer lifespans. All their structures are customized, so you can tell them what you'd like to see and how much you have allotted for the project. Georgia Metals, Inc. serves both individual property owners and wholesale customers.
The company has multiple locations across the US, allowing it to offer products to other states, including North Carolina, South Carolina, Northern Florida, and Southern Alabama.
Location: Danielsville, GA.
Trillium Steel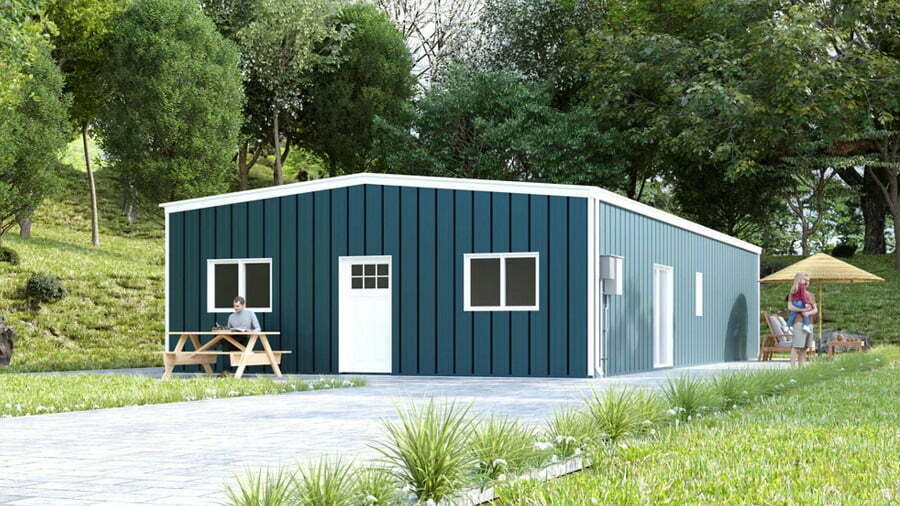 Trillium Steel makes premium barndominiums and garage kits. Their basic barndominium kits sell from $44,999 to $87,999. The smallest offering has 720 sq ft of living space with two bedrooms and one bathroom. The largest model has a 1,600 sq ft living area with three bedrooms, two bathrooms, and two-car garages. The company also offers custom home designs starting from $1,199. Every kit has complete architectural building permit drawings, mechanical design, and heat loss calculations. You can have the kits delivered anywhere in the world.
Location: Washago, Ontario, Canada.
Price range: $44,999 to $87,999.
H&H Custom Buildings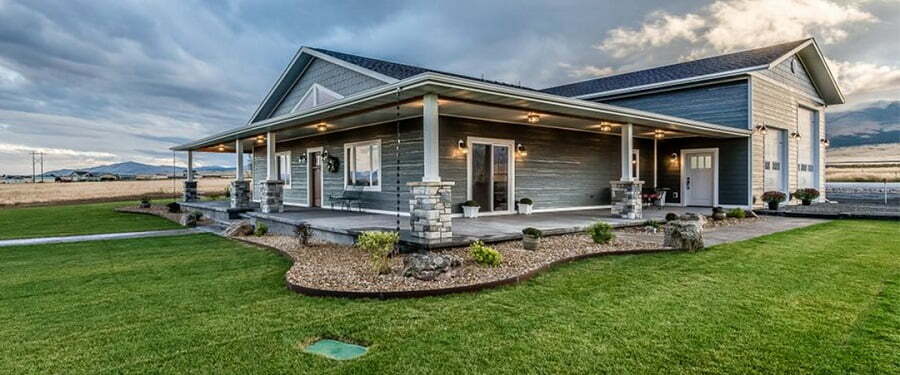 H&H Custom Buildings provides all kinds of post-frame metal buildings in western Montana. It can also create custom designs, building kits, and complete construction services. H&H does not offer cookie-cutter designs. Call their hotline to begin the process of designing your unique barndominium. You can schedule a free consultation with their representatives. They can provide everything you need, from the metal shell to the interior build-out.
Location: East Helena, Montana.
Coastal Steel Structures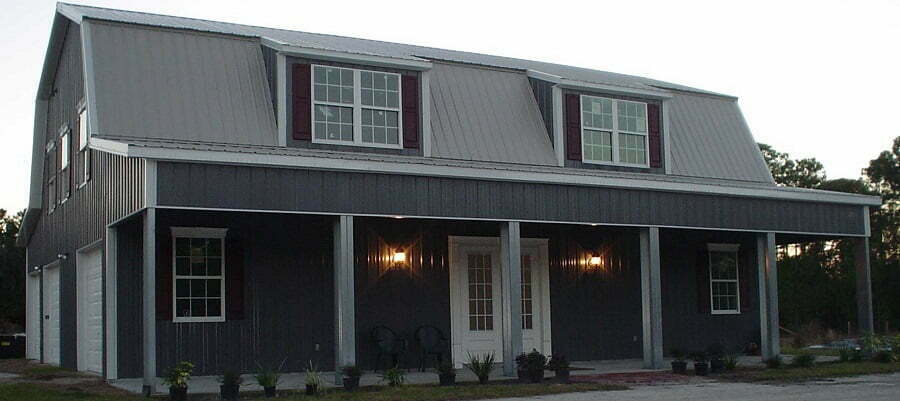 Coastal Steel Structures makes metal building kits with 10 base models to choose from—these range in size from 40x60ft to 100x300ft. You can also order any size based on your requirements and design criteria. Note that Coastal Steel focuses on the creation of the structure's shell.
They provide the parts for the buyer to assemble. For the interiors, they can recommend contractors to finish the work. Pricing depends on availability, local codes, and design complexity.
Location: Lake Worth, Florida.
Metal Depots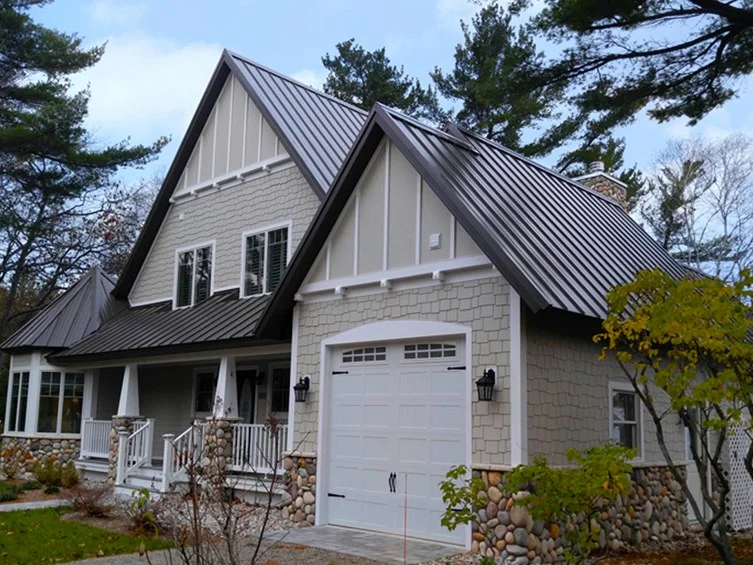 Metal Depots supplies buildings, roofing, and other metal components for homeowners and contractors. Its parent company, Cornerstone Building Brands, manufactures all the products. It is the largest of its kind in North America, allowing Metal Depots to provide excellent warranties, fast deliveries, and high quality.
You can ask them to design and build your custom barndominium. These are easier to install, reducing labor costs. Price is dependent on the design type and size. Delivery is available across the US.
Location: nationwide US.
Maverick Steel Buildings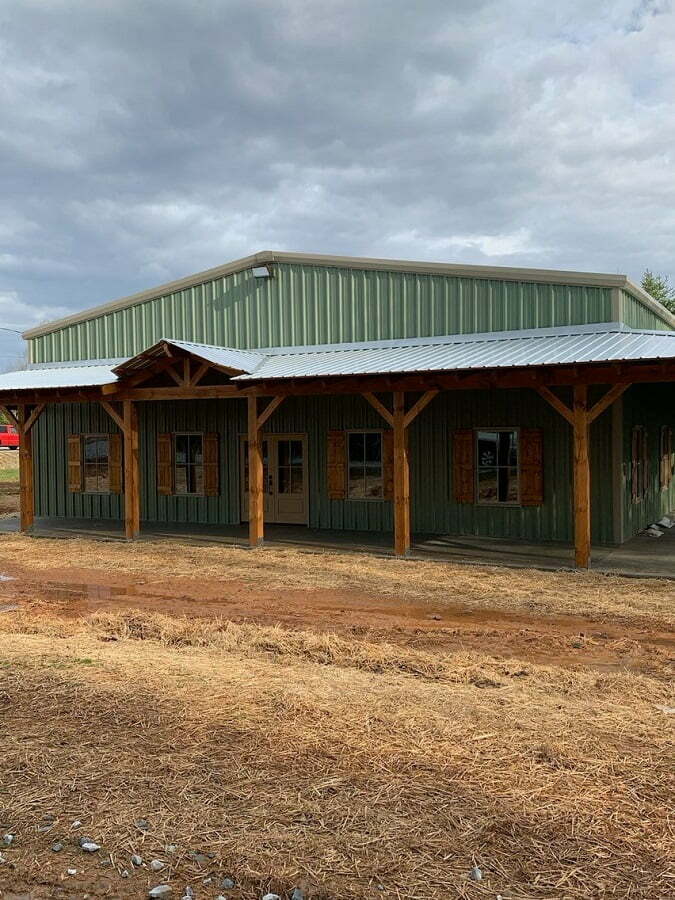 Maverick Steel Buildings offers custom steel barn homes that stay true to the design aesthetics while improving longevity, construction speed, and affordability. The metal sheets are made from recycled materials within the USA.
If you want pre-fabricated buildings, choose from their 30×40, 40×40, 30×50, 40×60, and 50×100 models. Maverick Steel serves customers across the southern United States.
Location: Jefferson, Georgia.
RAPIDSET Buildings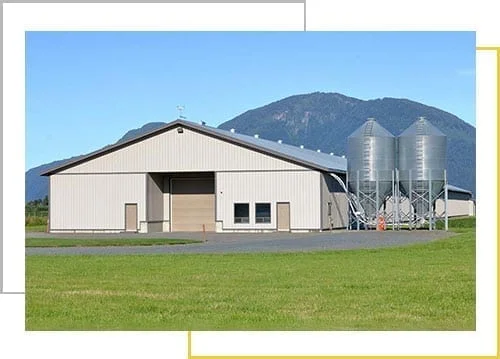 RAPIDSET is a leading provider of professional metal building barndominium and steel barndominium in the US. They offer a wide range of customizable and durable barndominium tailored to every client's needs. Their cutting-edge designing process ensures precision and efficiency, resulting in high-quality barndominiums.
From designing spacious residential barndominiums to versatile commercial steel structures, they have value for your money. Their online pricing guide helps you design your dream place. With over two decades of experience, they deliver eco-friendly and cost-effective solutions without compromising on quality.
Location: Colorado
FAQ
Is it cheaper to build Barndominium?
It is much cheaper to build a large barndominium than a large traditional house. These differences aren't significant when building small dwellings.
Do Barndominiums hold their value?
Barndominiums hold their value thanks to their durable construction. 
Are Barndominiums well insulated?
Barndominiums can come with insulation. Typically a steel frame barndominium with steel panels needs to be well insulated to keep warm during winter.
Are Barndominiums safe in storms?
Barndominiums are safe in storms thanks to their steel construction that can withstand weather better than stick-built homes.
How long will a Barndominium last?
A high-quality barndominium structure will last 100 years and more.
What is a turnkey Barndominium?
A turnkey barndominium is a prefab unit built in a factory and delivered to the site ready to be installed and used.
Related reading: