Last updated on September 26, 2023
Residents of Georgia and nearby communities choose prefab homes due to their affordability and customizable options. Here are the top companies that cater to the state.
Georgia is a beautiful state with picture-perfect scenery. The weather is humid but mild. Hence, there are hot summers and moderately cold winters. Prefab homes are created to suit the need of the buyers and are built to endure the weather conditions of the place.
Unlike other prefab homes with necessary needs for insulation and other requirements, prefab homes in Georgia don't need a high insulation rating.
That aside, prefab homes and modular units in this state are cheaper due to the lower average home value in the state. As a result, it's easier for buyers to find suitable homes for their families within their budget here.
Here is our digest of prefabs in the state of Georgia.
Table of Contents
Green-R-Panel Prefab Homes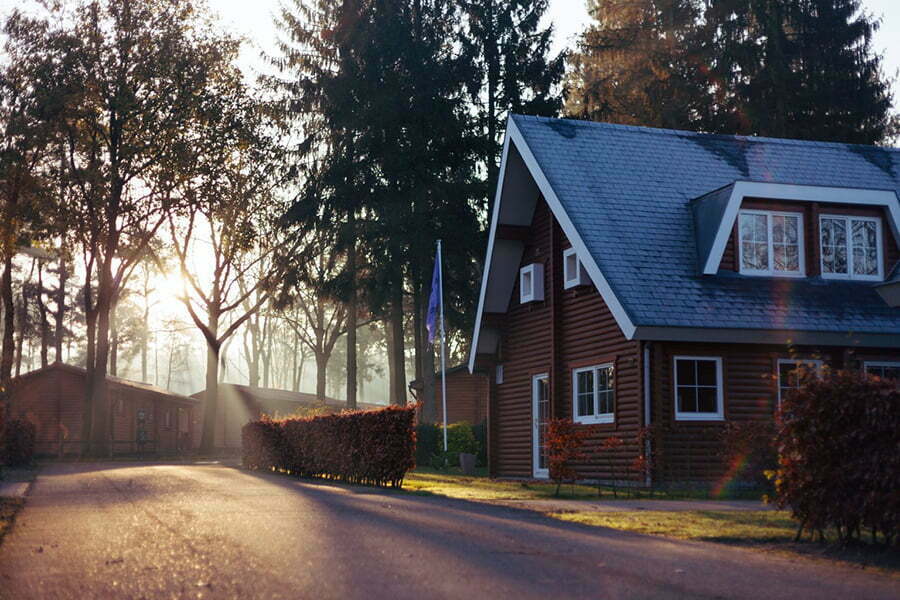 Georgia is the best place to buy a prefab home due to its moderate tax rate. However, Green-R-Panel also offers affordable and customizable prefab homes that will meet your specifications.
You can choose from various designs and factors, including the size you want, the number of bedrooms and bathrooms, the property's layout, the aesthetics you're going for, and the budget.
It is the #1 source nationwide for structural dry-in shell construction kits, with prices starting at $10 to $20 per square foot. They also have low-cost delivery from the factory to the site due to their coast-to-coast factory network.
Affinity Building Systems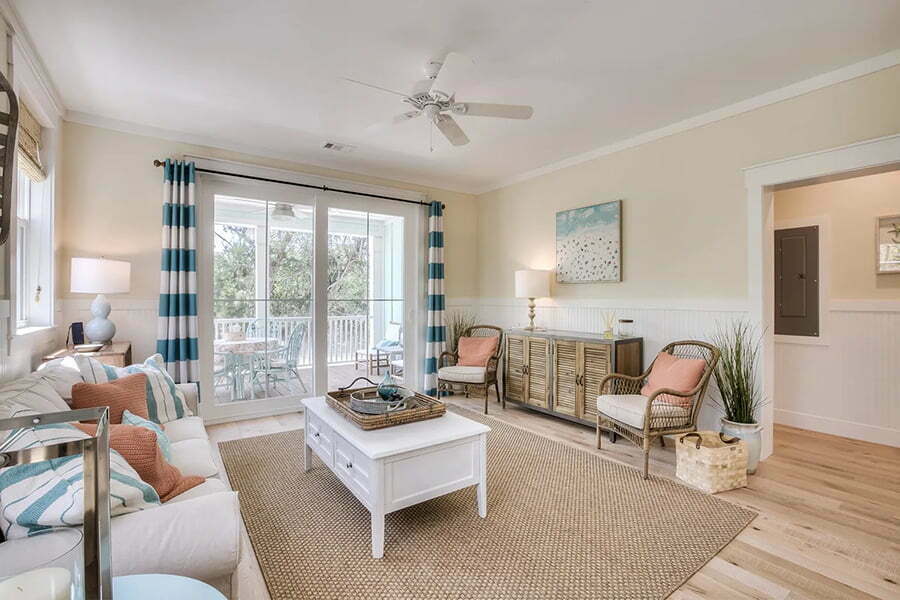 Affinity Building Systems offers elegant and durable modular homes for you and your family. They are the leading manufacturer of modular homes in the Southeast and produce single-family and multi-family residences.
Aside from using the module home as it is, it's also an excellent idea for commercial structures, including offices, hotels, apartments, and others. They serve several areas and provide modular homes to the following states:
They use Affinity Building Systems (ABS), sophisticated systems-built technology to create modular homes. Coupled with their years of experience in real estate development, design, and management, they can produce high-quality homes and buildings with excellent architectural designs.
DVELE Contemporary Prefab Homes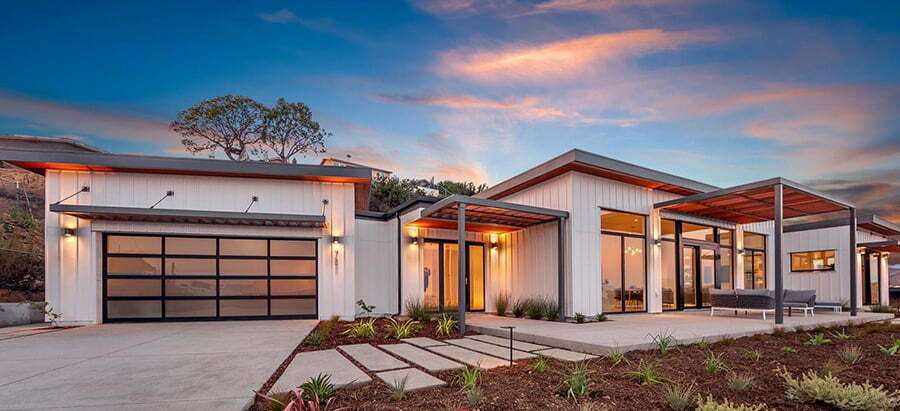 DVELE is one of the top manufacturers of prefab homes in Georgia. The state is beautiful, but with hot summers and extreme humidity, AC is a necessity. DVLE homes give you a prefab structure that's budget and environmentally friendly. It's created to achieve impeccable designs and conserve energy in the process.
You don't have to compromise quality to achieve your goal of modernity. With DVELE, you have a lot of options. They have several home options, including Trinity with 3523 sqft, four bedrooms, and 3.5 baths, priced at $775K. There's also the Elsinore with 2490 sqft, four bedrooms, and 3.5 baths, amounting to $725K.
Their cheaper options are the Angora Modern Cottage (888sqft, 1 bed, 1 bath at $365K), Baldwin Mini Home (419sqft, 2 beds, a bath at $215K), Emerald Mini Home, and Toluca Mini Home(419 sqft, 2 beds, 1 bath at $215K), and finally, the Summit Mini Home (430 sqft, 1bed, 1 bath at $215K).
Deer Valley Home Builders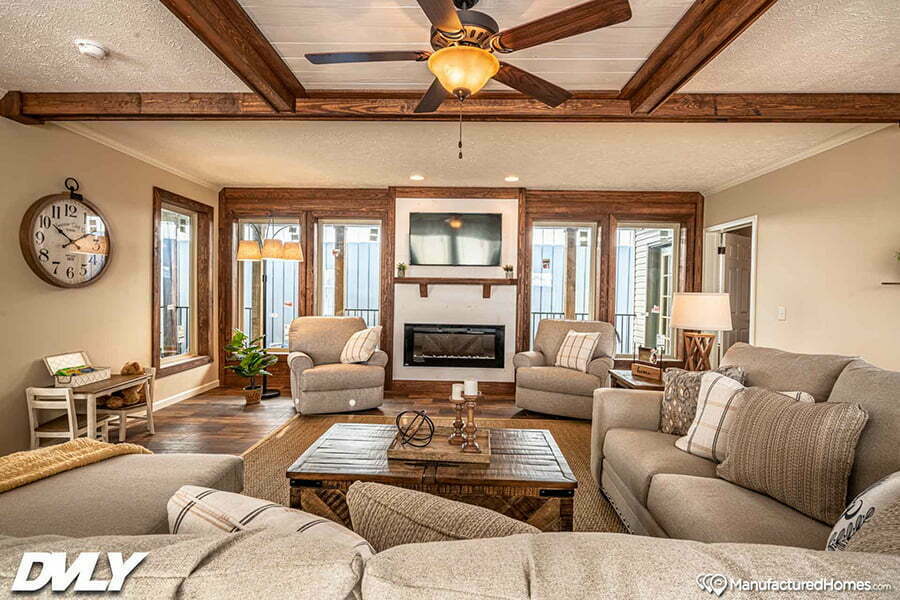 Deer Valley Home Builders have already constructed more than 10,000 homes in the southeastern and Central United States.
In addition, the service is in several other locations, including Alabama, Arkansas, Florida, Georgia, Illinois, Kentucky, Louisiana, Mississippi, Missouri, Oklahoma, South Carolina, Tennessee, Texas, and West Virginia.
The company partners with other manufacturers to give buyers customizable prefab homes specific to their needs, budget, and style. Additionally, the homes feature low E thermal pane windows, perimeter floor registers, and heat barriers for the roof decking. The goal is to increase your home's lifespan and decrease utility and energy bills.
Impresa Modular

Modular homes are the home of the future. It's environmentally friendly, it's affordable, and customizable, and it comes in excellent architectural designs. There's o compromise in quality and beauty with modular homes.
Total costs for Impresa Modular home projects depend on several factors, primarily the size, and total square feet. An average home of 2,200 square feet typically costs $242K, that's $110 per square foot.
You can choose amenities and other features for additional costs. Add $40K for an upgraded kitchen, a master bath, and a10 foot ceilings. Impresa Homes distribute manufactured homes to over fifty cities from Abbeville to Zebulon.
Oasis Homes

Oasis Home in Augusta, Georgia, was established in 2001, but since then, it's become a reputable modular home provider. They have some of the best installation and setup crews in the business.
The company offers several services, including site inspection and consultation, preparation, grading, clearing, site-built porches, decks, foundations, and more. In addition, their homes are computer engineered to meet national and local building standards.
Sunshine Homes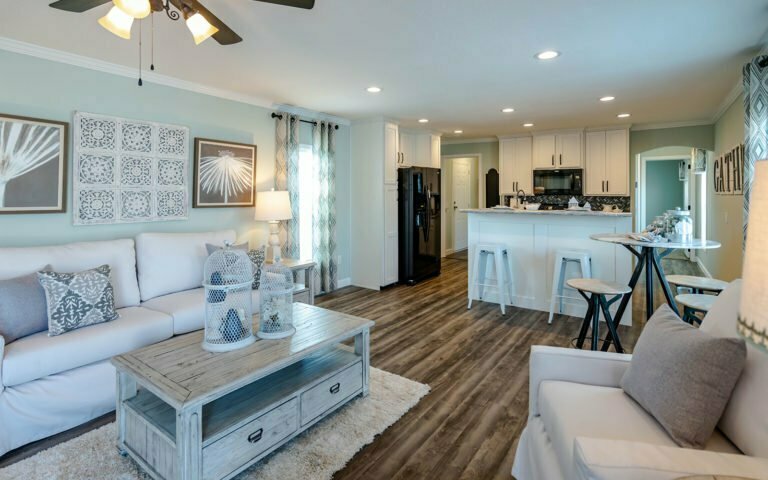 Shop manufactured homes in Georgia with Sunshine Homes. With over 10 million people in Georgia, the state has a rising home price. Thus, a manufactured home is a great decision, especially for those looking for budget-friendly housing.
The company has authorized retailers in Georgia, such as the Jones Manufactured Homes, Sinclair Oconee Homes of Milledgeville, Sinclair Oconee Homes of Byron, DeLaigle Home Center, Hartwell Homemart, and Clayton Homes of Rome.
Prices differ depending on the model and the size. You can choose from manufactured, modular, single, or double wides.
Clayton Homes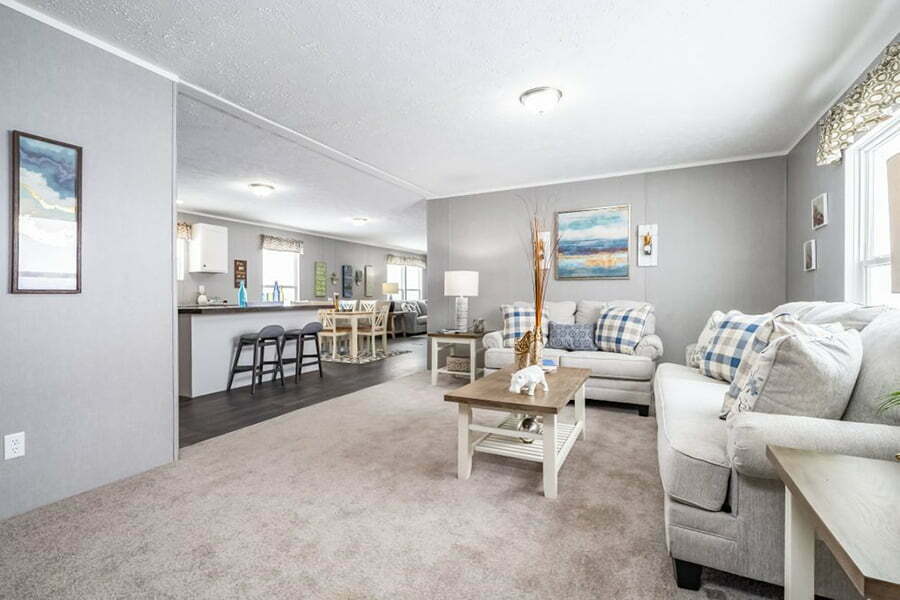 Clayton Homes of Dalton are built to last. The company has been around in the community since the 1970s. They offer tours for various manufactured and modular homes for buyers to see their choices. Their homes are affordable, with houses at 100K or more depending on the size and the features.
Yess Home Center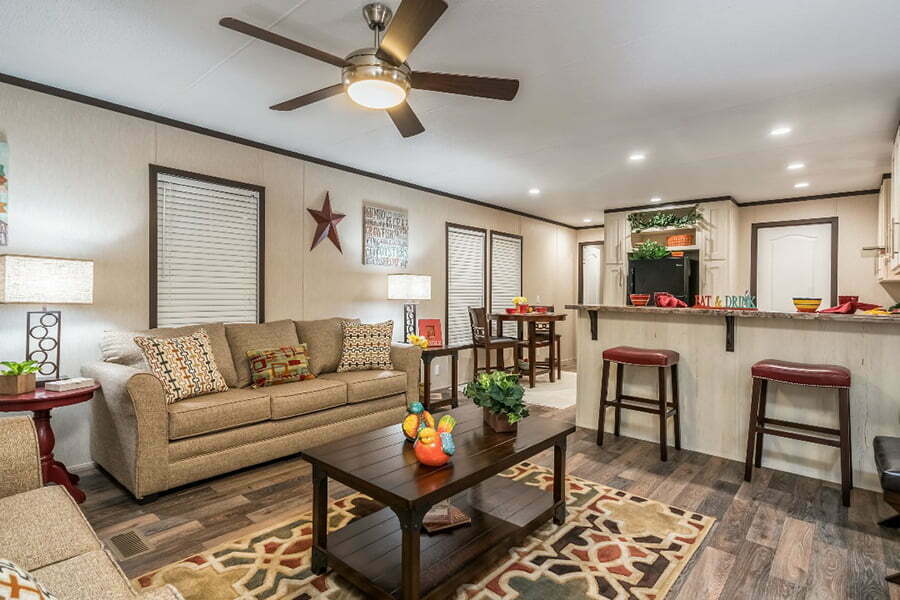 Yess Home Center is a full-service retailer of modular and manufactured homes based in Vidalia, Georgia. The company was established in 2015 and has been building an excellent reputation. They offer affordable, high-quality homes, have a team dedicated to satisfying customer service, and more.
Yess Home Center has sixteen different models for buyers to choose from. They also partner with various trust-worthy builders for their manufactured homes to ensure that all specifics are achieved. In addition, every new home from Yess Home Center comes with a lifetime home warranty from Cloversure.
DeLaigle Home Center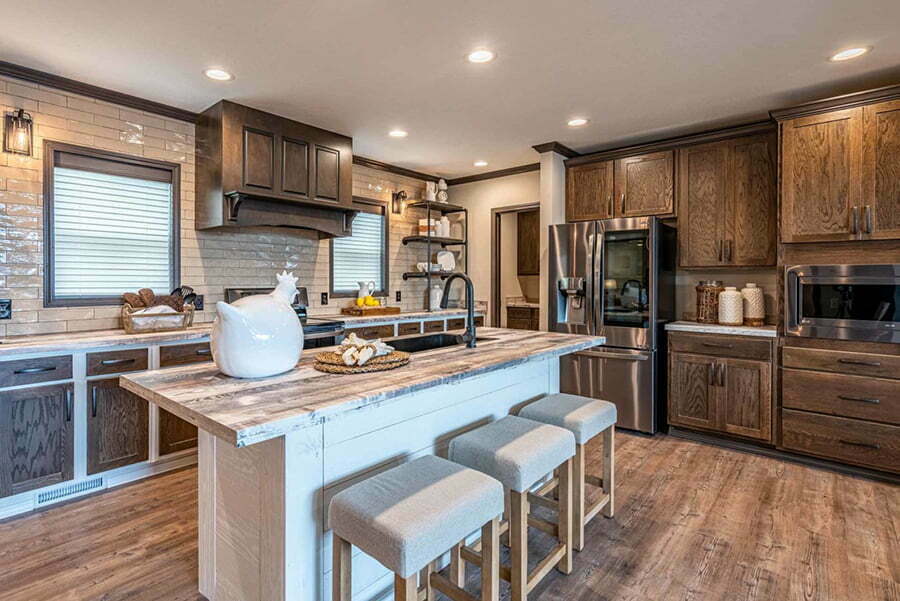 DeLaigle Home Center is Georgia's premier shop for all your manufactured and modular home needs. The company is locally-owned and operated and has been in the business for about two decades.
The company partners with three different home builders to ensure the quality and efficiency of work. Their prefab homes are top-of-the-line, modern, and built by skilled craftsmen who have been building homes for years. They offer single-wide, double-wide, and triple-wide homes as well.
Franklin Homes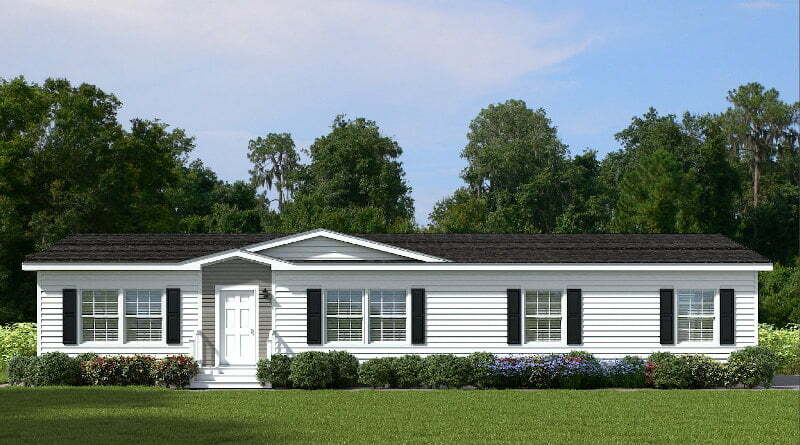 Franklin Homes attribute its business success to its customers' satisfaction, workmanship, quality control, and desire to provide homes for families in the marketplace. All their floorplans are fully customizable, and their homes are tested at the factory to ensure an efficient setup.
The prefab homes are also in high-definition Formica standard throughout, from the granite cultured marble hand-laid ceramics floors, showers, shower bases, and others. In addition, all their homes come with a 10-year structural warranty.
Rainbow Homes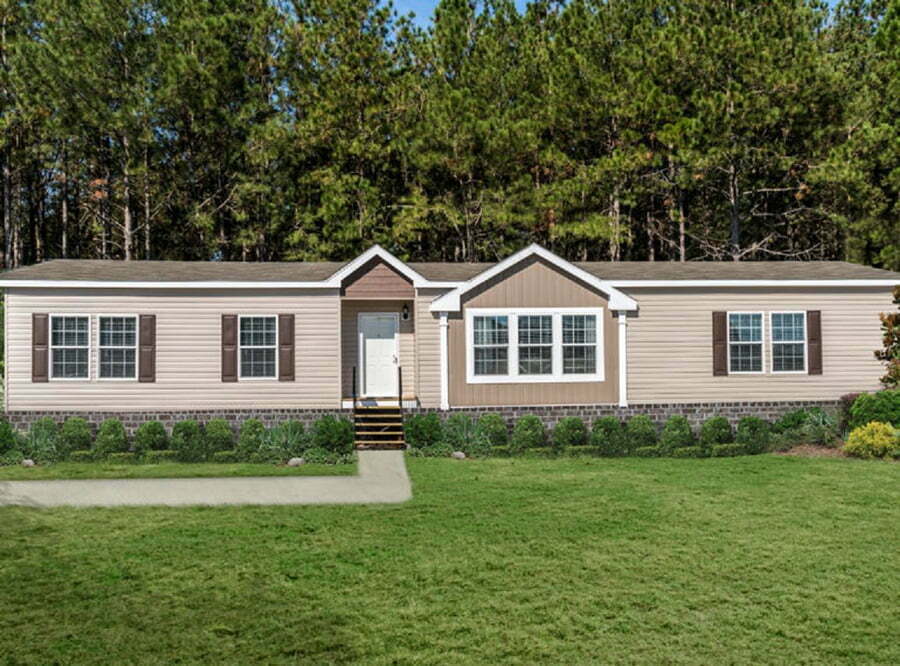 Rainbow Homes has provided homes for residents in Agusta and nearby areas for more than 25 years. The company offers customizable and innovative modular homes at an affordable price.
They have pre-built and custom-built houses in stock. This way, buyers can scroll through their available products and purchase the home they want. Even with the same structure, you can create a unique home, from the layout of the internal walls to the siding and the roof's shingles.
Clayton Homes of Valdosta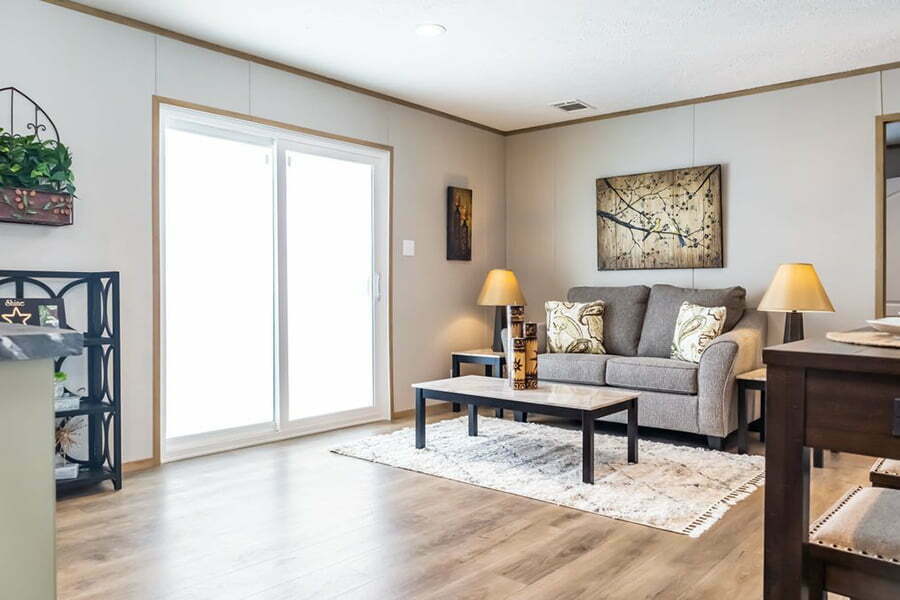 Clayton Homes of Valdosta build homes like nobody else. They have a team of specialists and experienced craftsmen ready to give answers to your questions about everything modular and prefab homes. The company has fully furnished home models to give buyers a feel for their future homes.
They also have several events and promos, including a discount of up to $2,500 for new homes. Prices for their home vary, but they have affordable styles priced at $150K with 3 beds, 2 baths, and 1,680 sqft space. You can scroll through their homes on sale at their official website.
Zook Cabins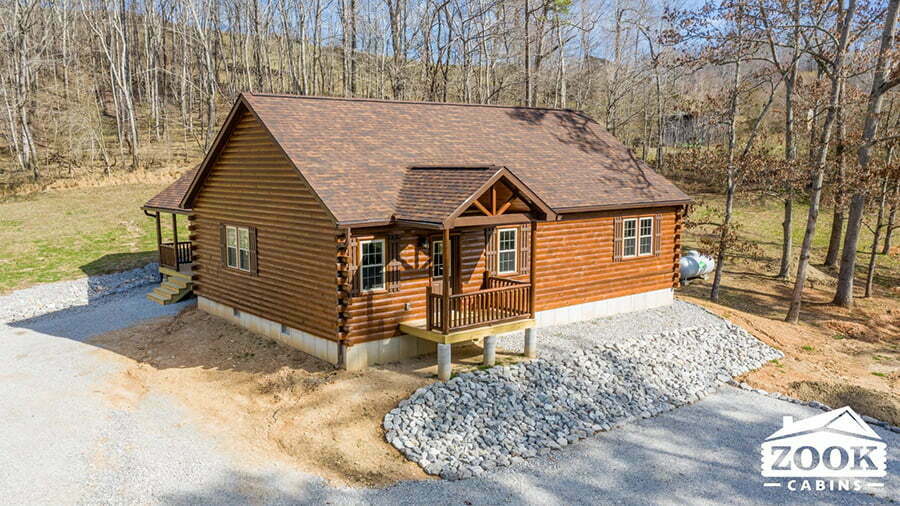 Zook Cabins offer log cabins and park model homes in Northern Georgia. The company is a prefab and modular home builder mainly catering to residents of the north Georgia region. It's built with strong family values and customer satisfaction.
The cabins are completely customizable, very quickly built from the factory, and delivered to the location. The homes are also state-approved and inspected to ensure that all necessary system checks are done, including the framing, plumbing, and wiring. Their website doesn't have quotes and prices for their models; you need to make the call to get a quotation.
Lindal Cedar Homes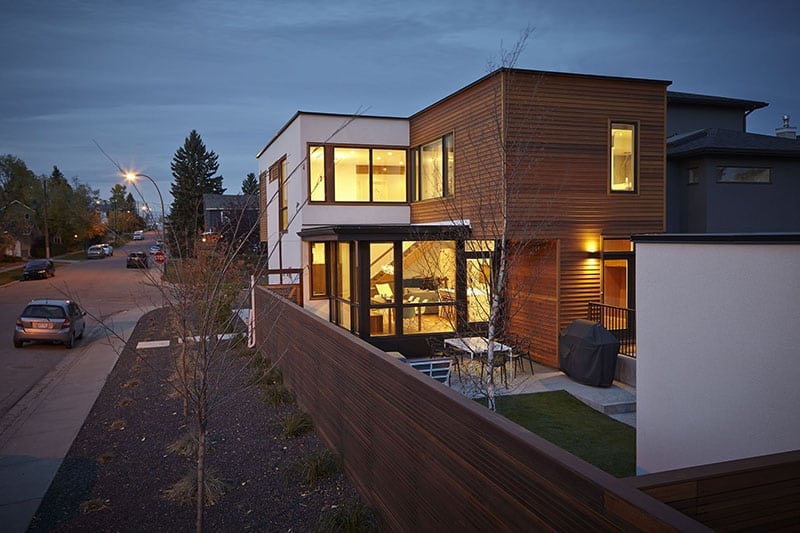 The Lindal Cedar Homes is based in Dawsonville, GA, and serves clients and buyers around Georgia or South Carolina. It has been a family-owned business for three generations since its founding in 1945. The company boasts decades of experience and over 50,000 homes built.
Their homes combine different styles to achieve the buyer's dreams. They use patented building methods and high-quality control. Lindal Cedar Homes also offers a lifetime structural warranty to the home's original owner. The company has a five-step process for every home project: discovery, design, pre-production, drafting and delivery, and construction.
Mustard Seed Tiny Homes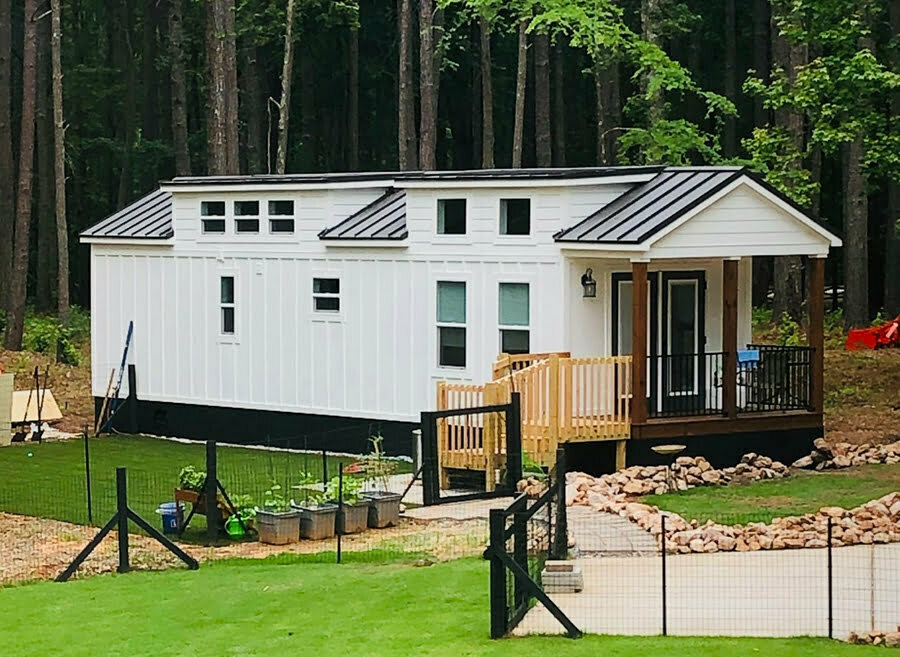 Mustard Seed Tiny Homes is a tiny house builder based in Atlanta, GA. They have three tiny homes: THOWs, Park Model, and Modular tiny homes.
They may be tiny, but they are built using high-end and quality materials. The homes are architecturally pleasing and in modern designs. They have a team of skilled craftsmen to bring the designs on paper into real life.
The tiny homes are customizable according to your lifestyle. There are standard models for reference purposes, but you have the upper hand in all the decision-making processes. Mustard Seed Tiny Homes makes your vision happen.
Modular Home Place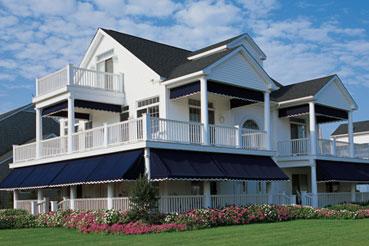 Modular Home Place connects you with Georgia's best and most affordable prefab home builders and manufacturers. Buyers looking for affordable home solutions can look up Modula Home Place, especially with Georgia's weather conditions. They take pride in their builder partners, who provide strong construction and custom-floor plans at budget-friendly prices.
Modular home basic prices vary depending on the style you go for. The ranch homes are priced at $45 to $65 per sqft . The two-story homes are somewhere between $43 to $65 per sqft. Cape Cods go for $50 to $70 per sqft.
Harvest Homes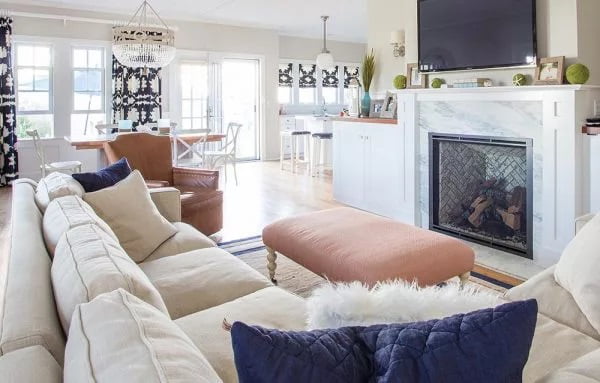 Harvest Homes offer customer panelized homes designed to your preference and budget. The company has a unique building system to complete your home faster than the competition. They combine the stick frame construction methods and years of experience to produce a prefab structure efficiently in a controlled environment.
The price ranges from $150 per sqft to $250 per sqft, not including the land. Other factors that impact the cost. This includes the style of the home, the interior finishes, the floor coverings, and other updates and features you want in your home.
Boxx Modular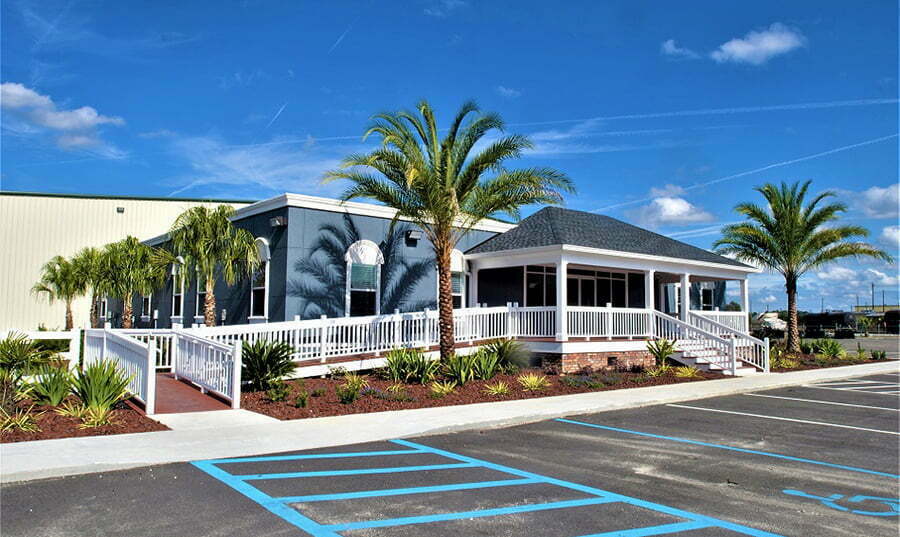 Boxx Modular isn't about homes. Rather, their focus is prefab modular office buildings. Their office size ranges from 200 to 300 sqft. They create the office buildings off-site in sections before being delivered to your location for installation and setup.
The company rents, leases, sells, repairs, renovates, and relocates your modular offices. They provide custom-design solutions for your office buildings. They have a team of professionals and experts to give clients high-quality buildings at an affordable price. Boxx Modular also offers flexible payment options.
ScotBilt Factory Outlet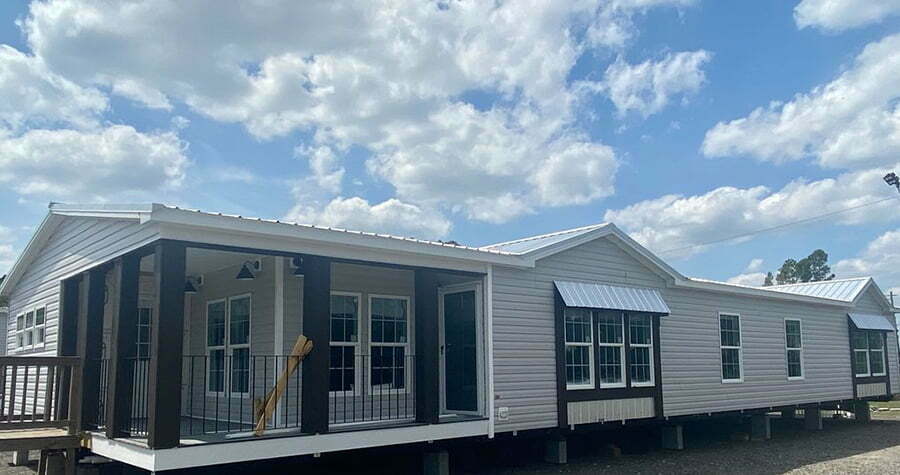 ScotBilt Factory Outlet helps clients get the homes they want for their families from beginning to end. Their team stays with buyers to answer questions about the floor plans, interior, and other design features. They have several mobile and modular floor plans to choose from.
Their Cedar type has a starting price of $80K with 3 beds, 2 baths, and 1,216sqft. The cost doesn't include additional options, delivery, and installation. The Oak has a starting of $140K with 3 beds, 2 baths, and 1,512 sqft. This price doesn't include the required delivery and installation.
Preferred Homes of Columbus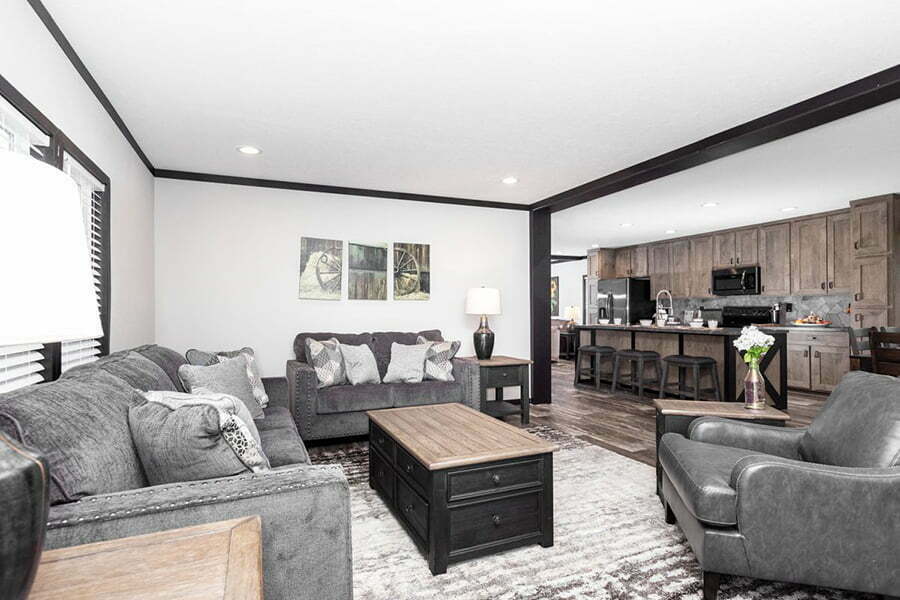 Preferred Homes is a manufactured homes retailer in Columbus, Georgia. Furthermore, the company partners with several builders to provide buyers with various options. Typically, they have single-wide (a 12-18 ft wide, 30-80 ft long, 360 sqft to 1,440 sqft) and double-wide sizes (24-28 feet wide, 40-80 ft long, 960 sqft to 2,240 sq.ft).
Hinesville Home Center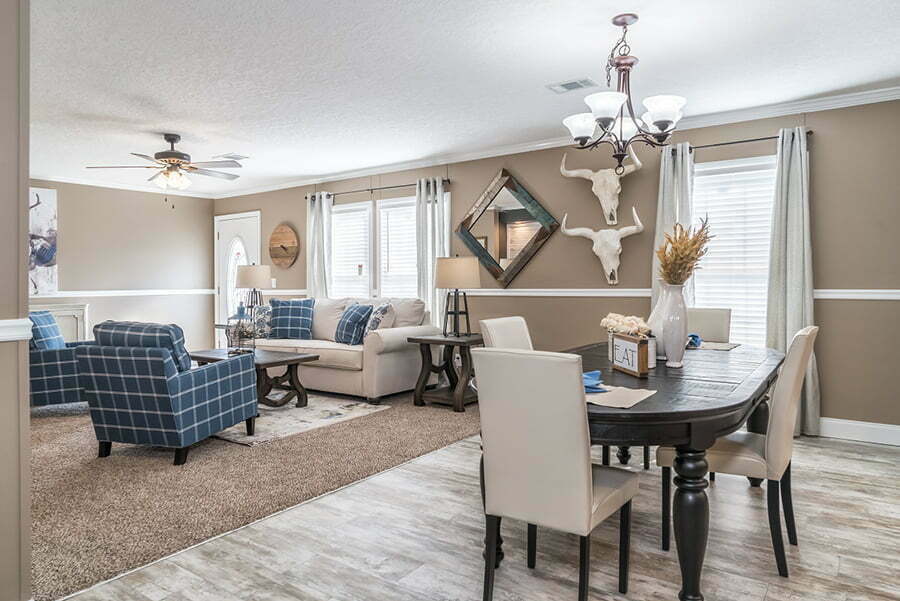 Hinesville Home Center sells homes from several builders, including Destiny, Fleetwood, Scotbilt, and Clayton Homes. They provide modular and prefab homes throughout the Southeast. However, their office is located on Oglethorpe Hwy.
Included in their featured properties are Cottonwood (with 3 bedrooms, 2 bathrooms, and 1,780 sqft), Kenya (with 3 bedrooms, 2 bathrooms, and 1,800 sqft), and Baby Lu (with 3 bedrooms, 2 bathrooms, and 1,460 sqft).
Related reading: