Last updated on September 4, 2023
Here are the main types of prefab metal buildings and their benefits of fast and durable construction. Read on!
When it comes to constructing a building fast, nothing beats a prefab metal building. It can be delivered and assembled (some of them don't even require assembling) fast.
They are more durable than wooden constructions as well. They can shrug off rain, snow, wind, and cold weather. Metal buildings tend to be more expensive than wooden ones but they last longer and experience fewer problems throughout the years. This results in lower costs and better value for money.
Table of Contents
What Are Prefabricated Steel Metal Buildings?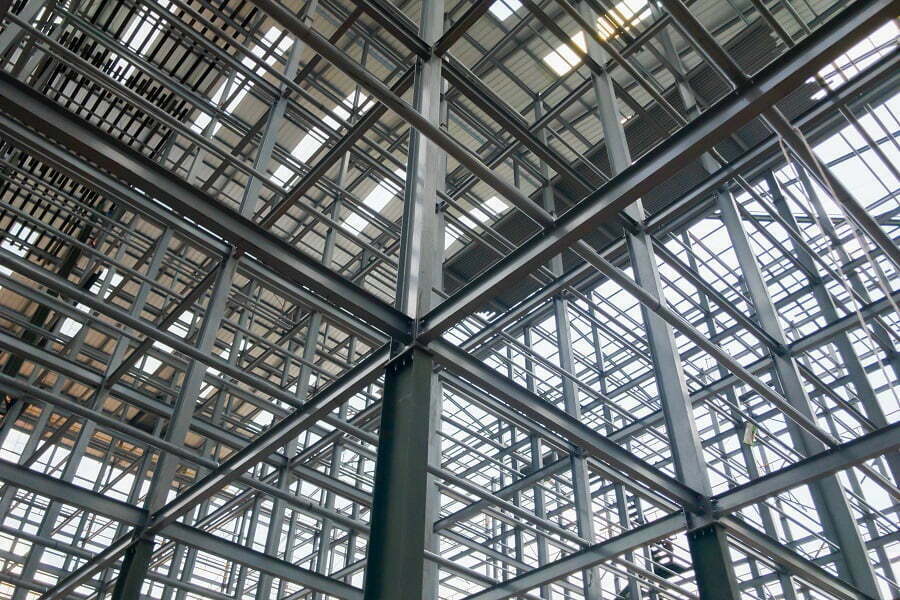 Prefab metal buildings are structures made from components that have already been created before the construction. These parts can be shipped to any location and assembled onsite. Thus, projects are completed faster than traditional methods. The buildings often use steel as the primary material. It makes them versatile, strong, durable, and economical as a cost-effective alternative. The buildings can be found in various sizes to fit the buyer's needs.
What Is a Pre-Engineered Metal Building?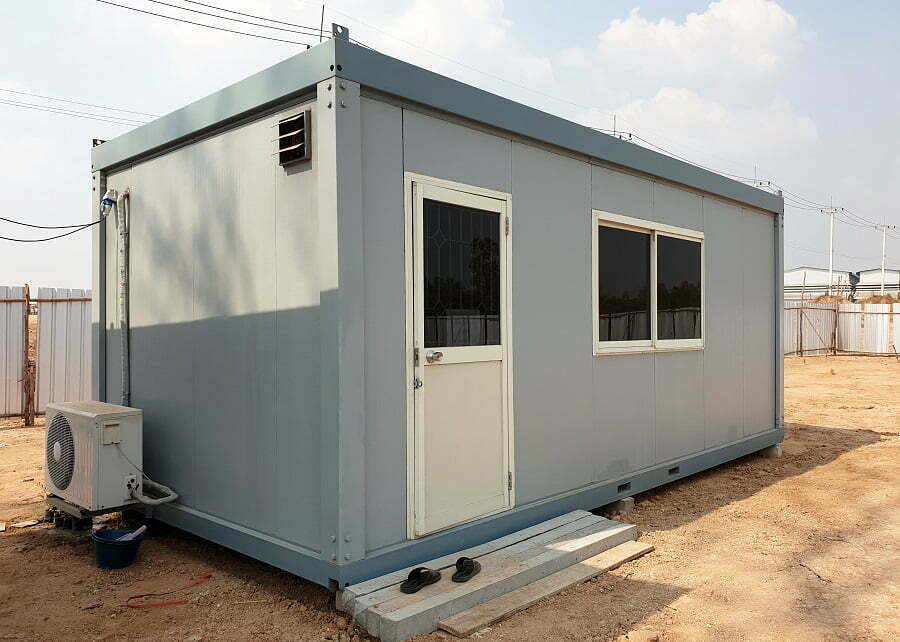 A building is considered pre-engineered if the specifications were finalized prior to the production of the building components. Engineers consider the expected loads, intended applications, and local building codes to come up with their designs. This type of building will also use a prefab metal skeleton to complete the framework of the structure. It is possible to customize their appearance and visual designs as well.
The steel metal frame supports the metal roof and wall panels. A typical design includes a floor slab, columns, beams, trusses, and shear walls. The floors and roof are sometimes insulated for energy efficiency. The exterior cladding is typically aluminum or vinyl siding.
Prefab metal buildings typically come with a structural warranty that can span 5 to 50 years because these buildings are structurally very durable.
Metal Building Constructions
Metal buildings are superior to wooden buildings in regions with harsh weather. They can shrug off the elements including strong rains, heavy snowfalls, and high winds. They will not rot or succumb to insects. Although metal building constructions can cost more than wood constructions, the former tends to last longer and experience fewer problems throughout the years. This results in lower ownership costs and greater value for money.
Benefits of Prefab Metal Buildings
Prefab metal buildings make it possible to finish construction quickly since the parts are all ready for assembly. This reduces the cost of labor and makes the project more affordable. The buildings are sturdy enough to last for decades with minimal maintenance.
They can be turned into barns, warehouses, churches, sports facilities, airplane hangars, medical clinics, restaurants, offices, prefab garages, indoor pools, stores, factories, workshops, schools, and many more. 
Steel Warehouses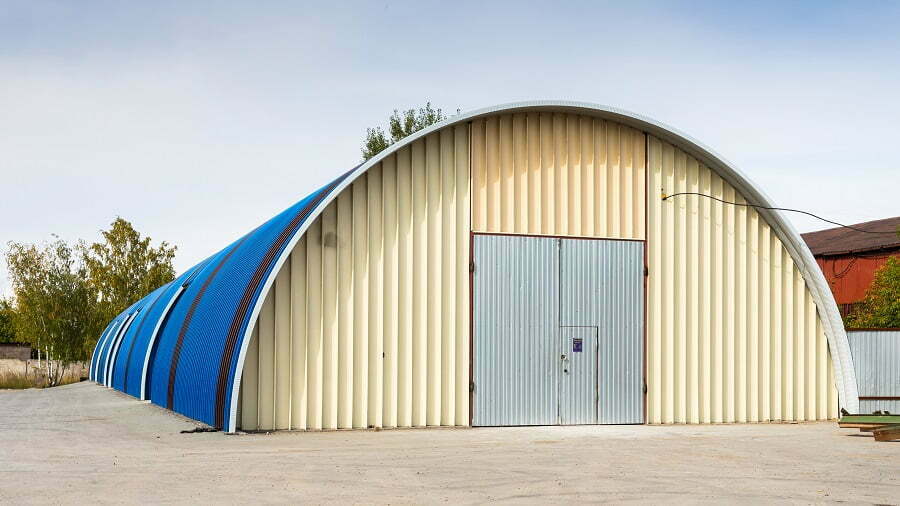 Warehouses and distribution centers are in high demand because of e-commerce. Companies need to build facilities that are large enough to accommodate everything that needs to go inside. Steel warehouses can provide wide spaces without any columns blocking the way of machines or personnel. This lets designers achieve optimal shelf configurations for efficiency and capacity. Steel framing is noncombustible which helps protect the valuable items in the warehouse.
Steel Commercial Buildings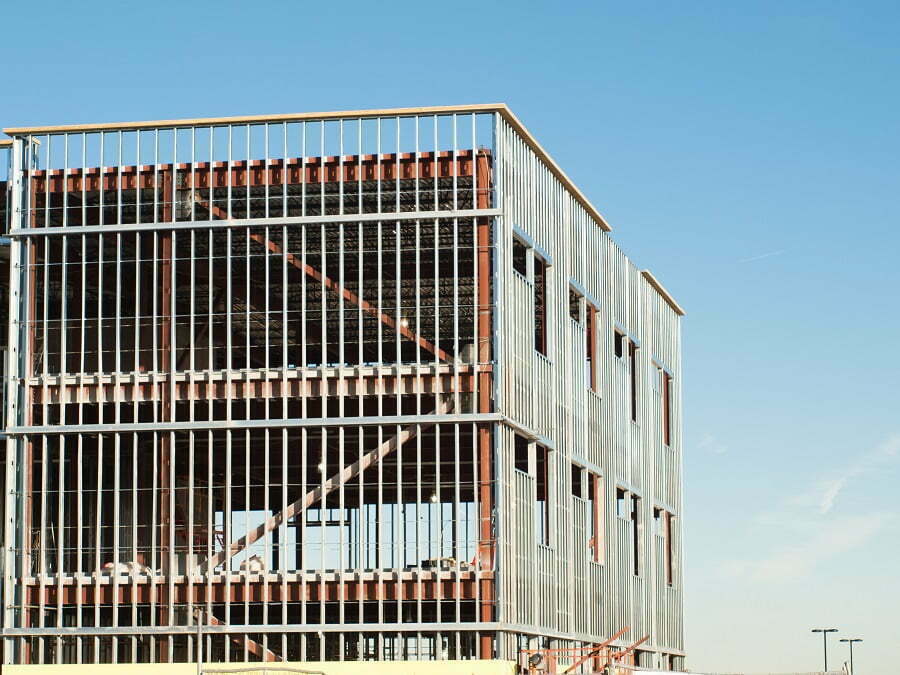 Steel has a high strength-to-weight ratio so commercial buildings can be constructed confidently with this material. Wide and tall interiors are possible even without columns in the middle. This provides incredible flexibility in terms of interior design. Businesses can tailor their building to their unique operations thanks to uninterrupted spaces. These are found in different sizes with the option to expand in the future.  
Third-party logistics (3PL) companies are increasingly making use of steel warehouses due to their strength and affordability. The 3PL industry often needs warehouses that can be quickly constructed but still offer enough space for storing goods. Steel warehouses are ideal for this purpose because of their quick assembly time and the vast range of sizes available. Additionally, 3pl warehouse software can be integrated into steel buildings, making it easy to keep track of inventory and manage the warehouse. So if you are looking for a strong, affordable storage solution for your 3PL business, steel warehouses could be the perfect fit.
Steel Industrial Buildings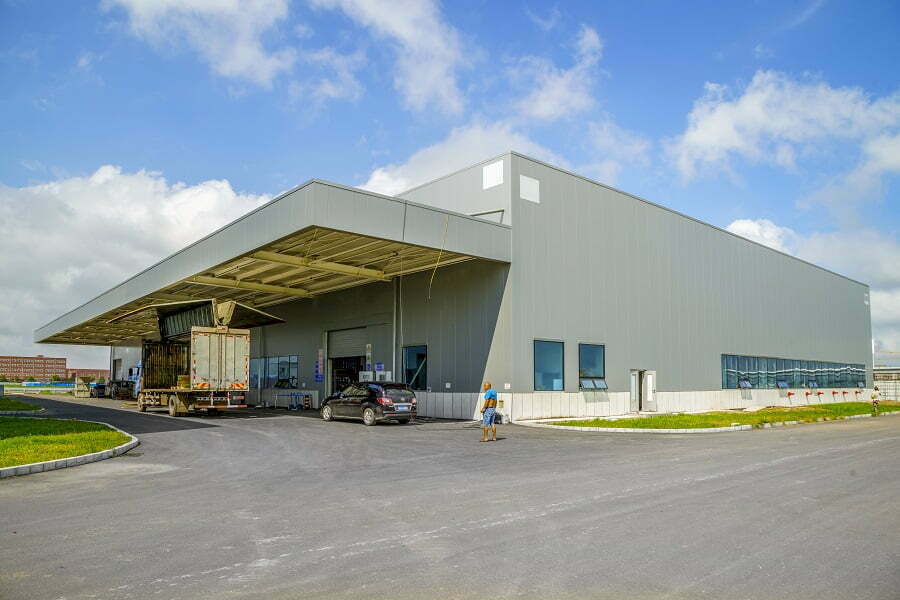 Surging demand for products requires increased production. However, facilities that are already at maximum capacity can no longer produce additional units. Companies can turn to prefab kits for immediate expansion. The components can be delivered in just a few weeks and assembled shortly thereafter. It is a cost-effective solution that can help the business get ahead of competitors.
Metal Pole Barns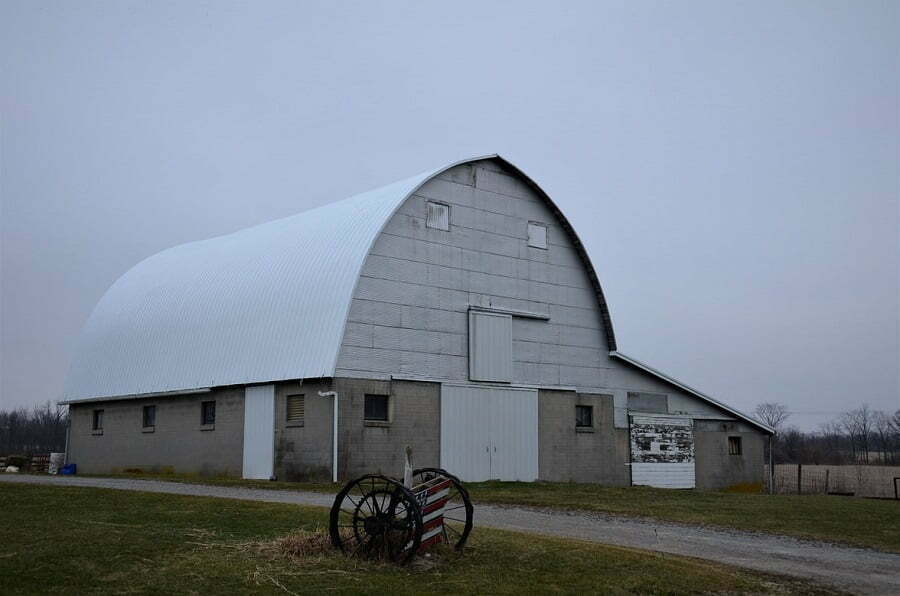 Traditional wooden barns are giving way to metal pole barns. Indeed, many agricultural buildings are now using steel to increase their size and longevity while keeping costs low. Steel is an eco-friendly material because it is easy to recycle. It is also resistant to aging, termites, and natural disasters. The barns can be insulated to improve energy efficiency and indoor comfort.
Barndominiums
Prefab barndominiums are steel barn-like structures that can function as primary living spaces. They can include a workshop, a garage, etc. Usually, barndominiums are large structures. Due to their relatively low manufacturing cost, they provide affordable large housing.
Metal Garages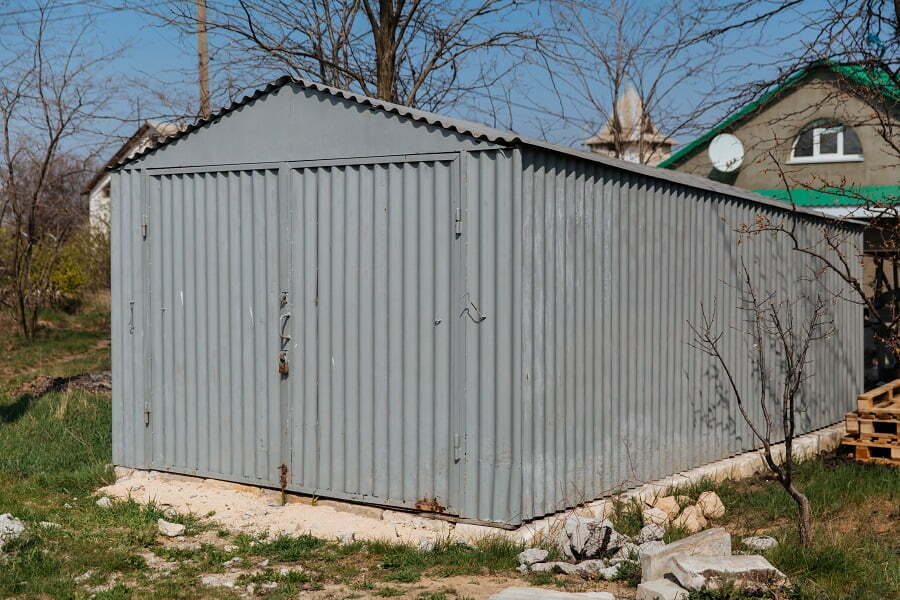 Cars stored in fully enclosed spaces are less prone to corrosion and other forms of damage. Metal garages make it fast and affordable to protect cars from the rain, sun, snow, and debris. They reduce the risk of theft and vandalism as well. These are available in large sizes to accommodate multiple vehicles and expand auto repair shops. These can also be used for the storage of farm equipment, boats, trucks, RVs, and more.
Metal Workshops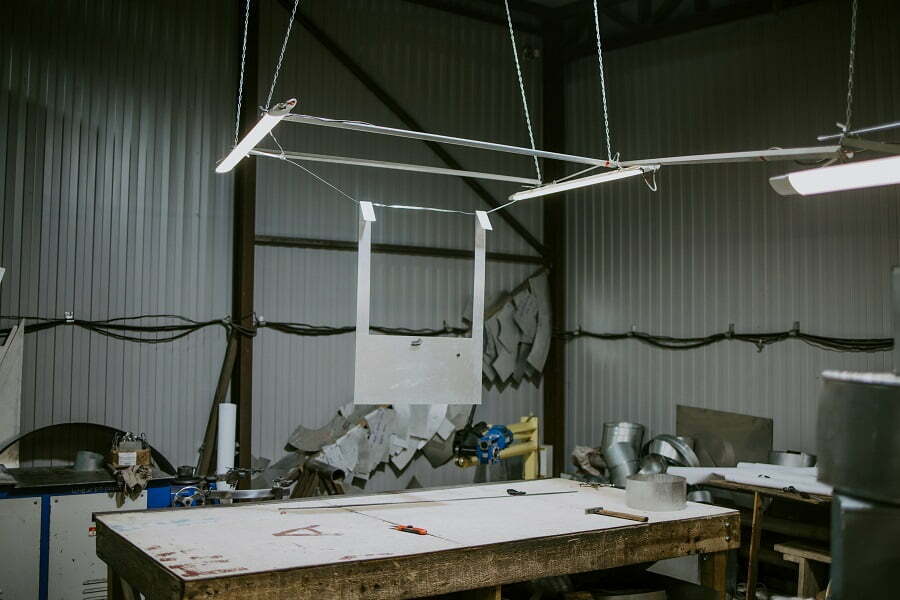 Metal workshops are ideal for heavy industrial operations. These offer spacious interiors that can be configured exactly as needed for each business. The metal frames are non-combustible so there are no worries about conducting activities that use high heat such as welding. The building materials are also resistant to physical and chemical damage.
Metal Storage Structures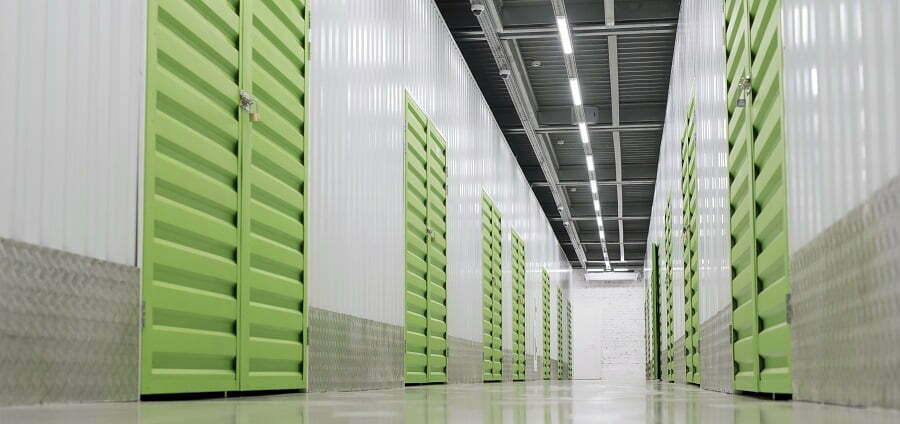 Metal storage structures are strong, durable, and resilient. They can safeguard their valuable contents from unauthorized access. They can shield you from bad weather and flying debris. Insulation and environmental controls may be installed for added protection. Reasonable prices make them practical solutions for those that need storage spaces of any size.
Metal Lean-to Structures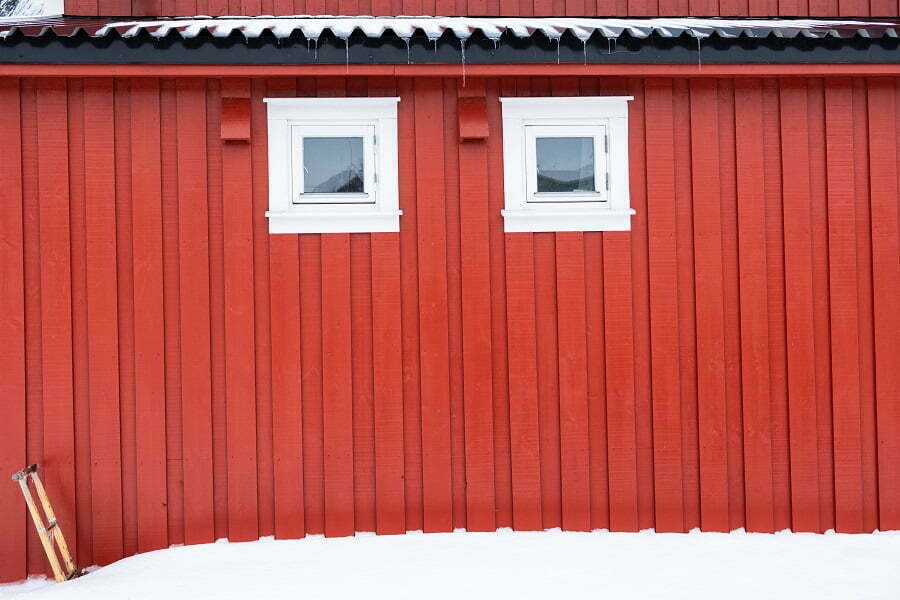 Metal lean-to structures use the spaces around a building to create an open shaded area, a semi-enclosed space, or a fully enclosed shed. These can be used as carports, outdoor kitchens, and dining areas. They may also serve as storage sheds, office spaces, playhouses, hobby rooms, yoga studios, home gyms, and more. They are easy to install so they save money, time, and effort.
Metal Building Kits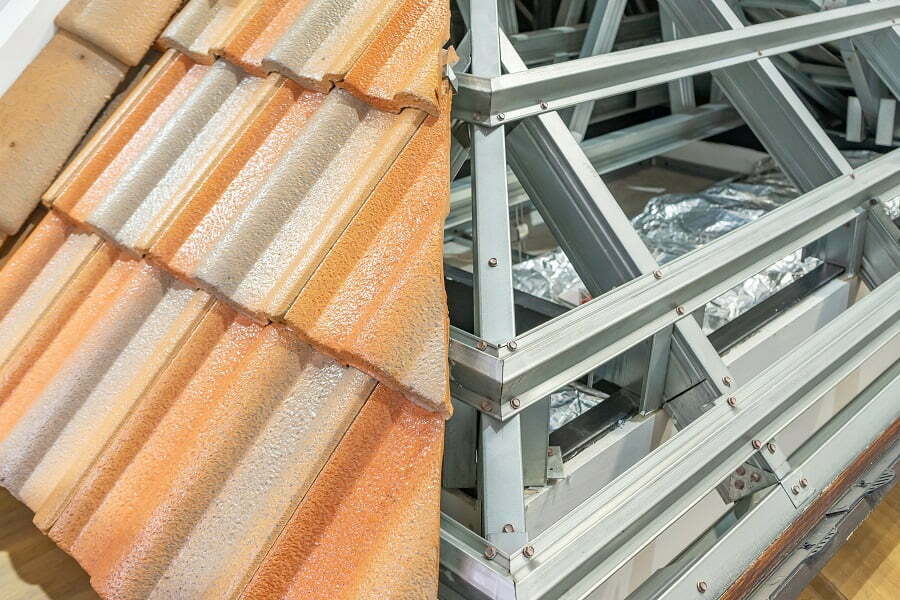 Metal building kits make construction more accessible. They are expertly designed and manufactured to ensure high quality. The kits contain every component necessary to finish the project. All parts have been cut and drilled to exact specifications. Builders simply put them together on a concrete slab so there are no wasted materials. Metal will not warp or rot over time. The finished structure can withstand heavy snow loads and high wind speeds.
Can Steel Buildings Be Customized?
It is possible to customize steel buildings. Clients can request modifications of existing designs to suit their requirements. Kit manufacturers will do their best to accommodate the requests as long as these are not in conflict with local building codes and other pertinent laws. Choose preferred colors to create the desired look. Consider various options for roofing, flooring, doors, windows, and other accessories.
Energy Efficiency
The energy efficiency of prefab metal buildings can be improved by adding more insulation. The amount will depend on the regional climate and the client's budget. Multiple solutions are available with each having its own advantages.
Cost
Competitive pricing makes prefab metal buildings compelling options for any construction project. Although the initial outlay may be higher than their wooden counterparts, these last much longer and require fewer repairs so the total ownership cost is lower. Enjoy additional savings from the reduction in necessary manpower and faster completion times.
FAQ
What are the metal buildings called?
Prefabricated buildings are known by many names including precast, panelized, modular, and factory-built. 
How big can prefabricated metal buildings get?
Prefabrication allows builders to design and construct large projects quickly. This saves both time and money. Some of the largest buildings include schools, churches, warehouses, factories, and hospitals. 
How long does it take to build a prefabricated metal building?
A typical metal building kit takes about two weeks to complete. It depends on the complexity of the design. Additional components such as roofs, walls, floors, and doors may add to this time frame. 
Do prefabricated metal structures need permits?
Yes. Local authorities must approve plans before work begins. Permits are required if you want to alter the original design. Prefabricated metal buildings are often built on site. However, some clients prefer to have the entire project delivered to their location. 
What kind of steel is used in steel buildings?
Plain carbon or mild steel is one of the most common building materials. It comes in different grades depending on its strength and durability.
Related reading: