Last updated on July 13, 2022
Use these simple mobile home landscaping ideas to create a yard that looks like a real home. Read on!
Your main goal when designing the landscape of a mobile home is to make it look like a traditional yard in limited space. This poses some challenges but it also allows you to stay within budget.
Understanding the challenges is important. So is getting the key parts of the landscape right. Understand that some things may not be possible or are a bad idea.
The good news is that it is easy to take care of your mobile home's landscape. Much easier than the traditional home, indeed.
The following ideas will show you examples (with photos) of what a beautiful mobile home landscape may look like. We aim to inspire. Let's begin.
Table of Contents
Mobile Home Landscaping Challenges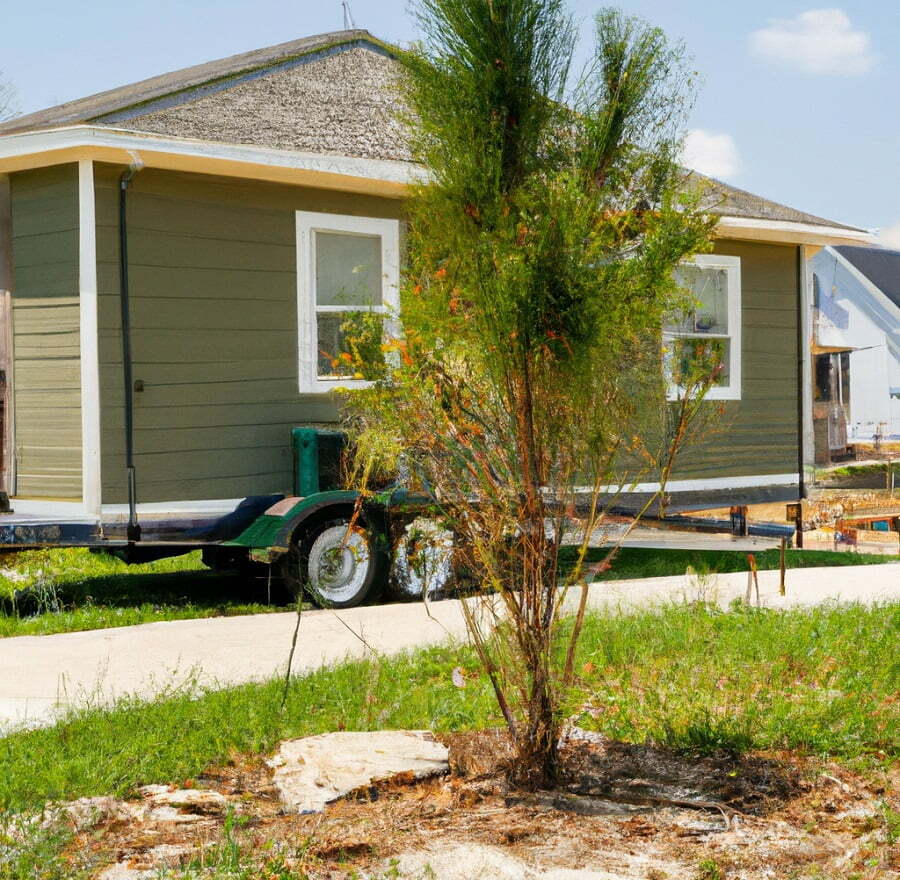 One of the key challenges of mobile home landscaping is making the structure look more permanent. Any home part that makes it mobile must be hidden from view. Axles and wheels, for example, must not be visible.
However, when planting or installing skirting along the bottom part of the home, it is also essential to allow for easy access from plumbing and ductwork, just in case work needs to be done. Some aesthetic issues may also arise since mobile homes tend to be boxy.
Fortunately, there are design solutions that can be applied using landscaping to make a mobile home appear cozy, welcoming, and permanent.
Preparing Your Landscape the Right Way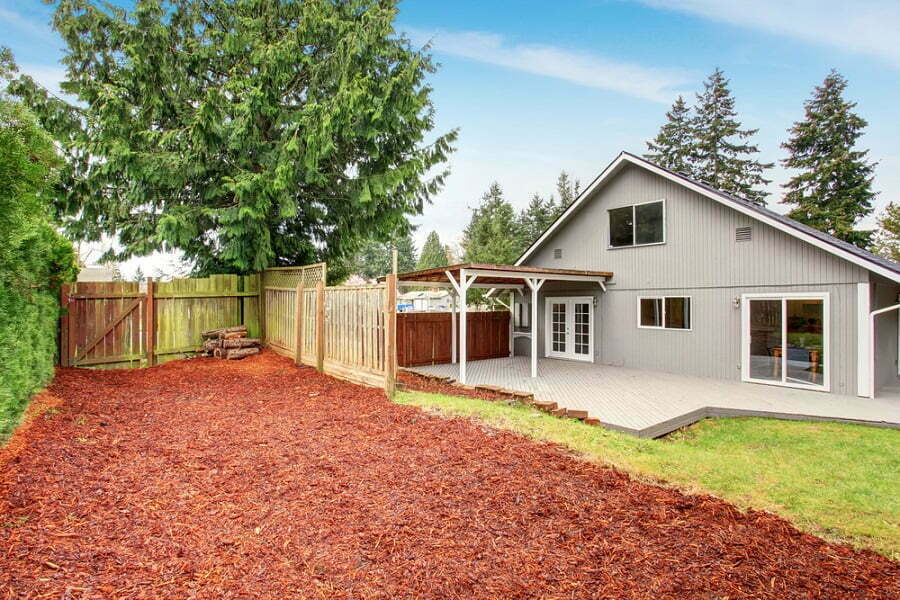 All landscaping work must have a plan to minimize costly errors that could affect the appearance and function of the space around the home. To prepare, make the necessary measurements to ensure that any additions are the right size and location.
Know the environment around the home, including the type of soil, other plants, shrubs, or trees that are already present, available space, etc.
It is also a good idea to plan the landscaping to improve the energy efficiency and comfort of the home. For example, planting trees or tall shrubs at east- or south-facing windows will help keep interior space cool naturally.
If you love growing your own food, now may be the time to plan a nursery or backyard veggie garden.
Lastly, consider the regulations that are in place in your locality. If you plan to build a structure for landscaping, there may be specific regulations in place that you must comply with.
There may also be restrictions regarding the type of plants and trees you are allowed to plant.
Get Rid of the Grass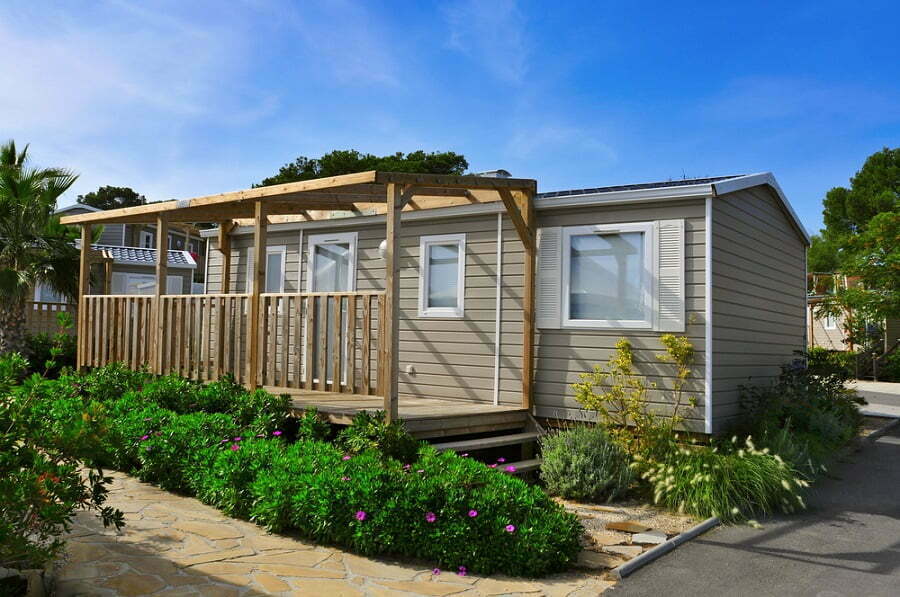 A limited backyard gives very little room for proper maintenance of the lawn. Consider gravel or pavement instead. It will require less maintenance and allow you to utilize the area for outdoor activities.
If you mind having the grass grow in the yard, there are ways to handle it. You can uproot the grass by digging it out and replacing the soil if it is a relatively small patch. If you have the time, consider covering the grass with cardboard or plastic for several weeks.
The grass, along with its roots, will die off and decompose. You could also opt to keep some of the grass under control by using concrete or stone pavers or just laying out rocks and pebbles over the green.
For greenery, consider using plant beds instead. It's an excellent option to create an edible garden as well.
Planting Trees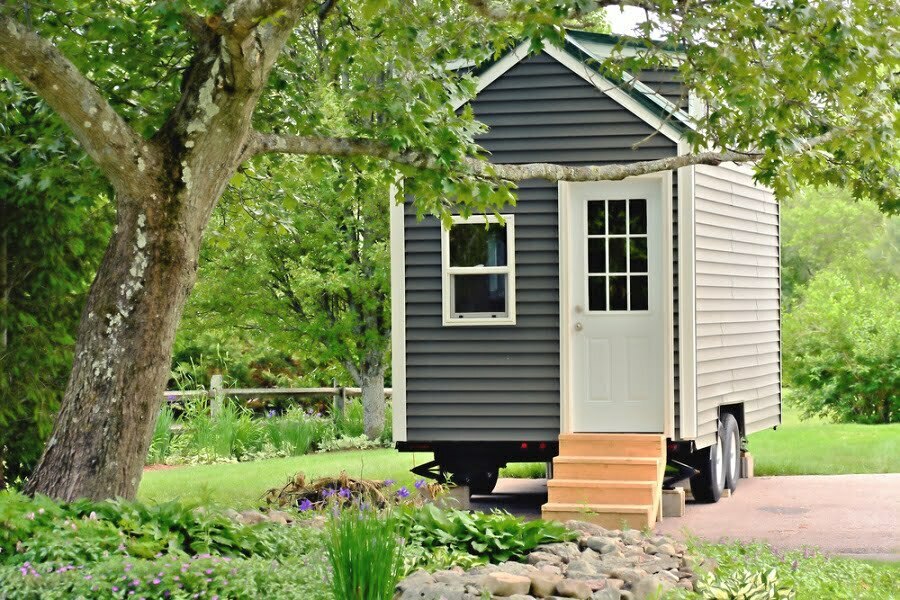 Trees are a mobile home landscaping staple because they add interest, provide shade, and offer privacy. Trees can also be decorative, especially if you choose a flowering specie. Consider the size and type of trees you want to use.
Most trees have deep roots, which means they could grow to a depth that could cause damage to underground pipes, so care must be taken when choosing the perfect spot where the tree will grow.
Creating Shade with Trees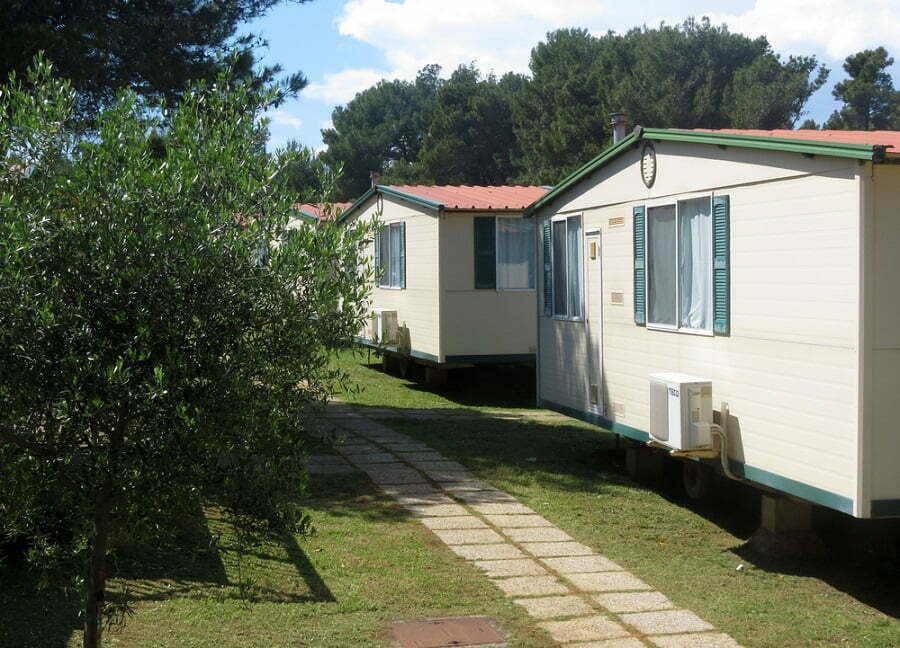 Trees are a natural solution for creating shade, particularly in the part of the mobile home that receives the most sunlight during the daytime. Trees may be planted strategically to block the sun to help keep indoor space cool and comfortable.
Mobile Home Landscape Water Features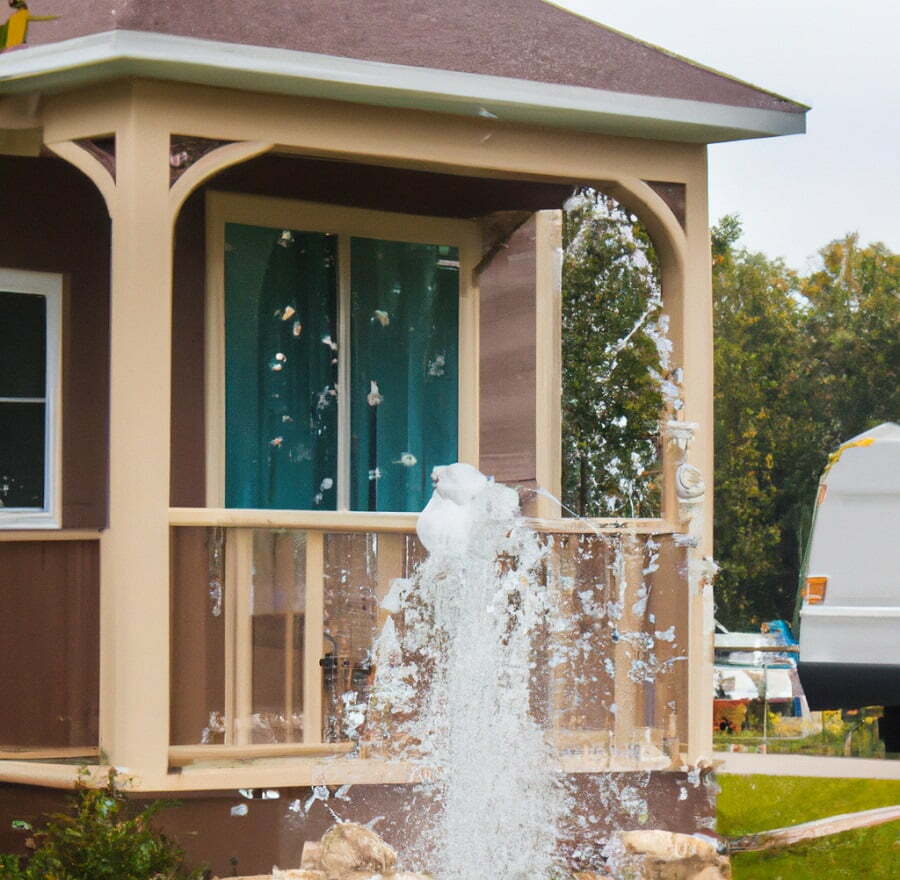 Water features are an excellent addition to a mobile home. Planned and executed correctly, a water feature can create a focal point of interest in the yard. It can also provide a cooling effect, increase humidity, and encourage creatures such as frogs and beneficial bugs to thrive.
Shrubs
Shrubs are perfect for covering specific areas of a mobile home. Plus, they also work well for hedging and dividing spaces. Shrubs can be planted along pathways, as a focal point of a group of plants, or as a border to soften the sharp edges of a boxy mobile home.
Edible Gardening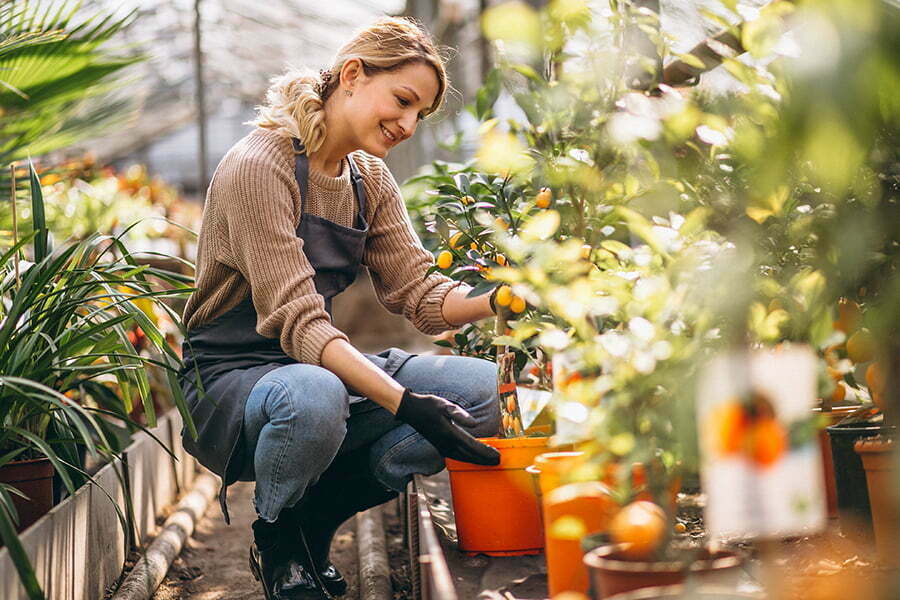 Plant herbs, fruits, vegetables, berries, and other edibles as part of your mobile home landscaping. Many edibles produce fruits and flowers that add a smattering of color to your yard. Plus, you get to harvest and enjoy fresh, organic produce throughout the year.
Skirting and Hardscapes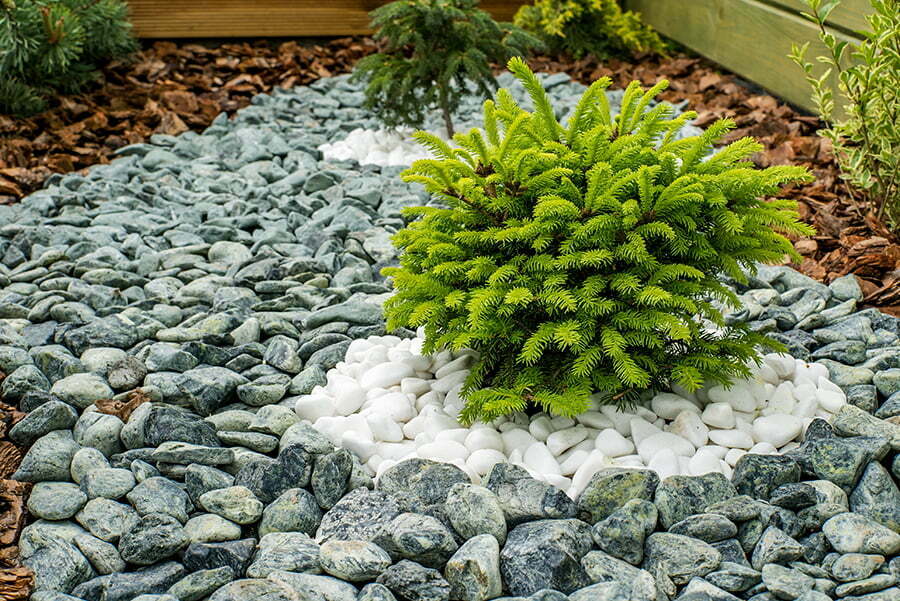 Skirting or underpinning can help cover and protect the lower area of a mobile home from animals and the elements. Skirting can also be decorative, provided you choose a material with the color and design that will bring out the beauty of your home.
Once the skirting is installed, consider hardscapes. Hardscaping can allow you to improve the function and appearance of the deck, the patio, landing, or a path. This is especially true if you add some plants for a natural accent.
Front Porch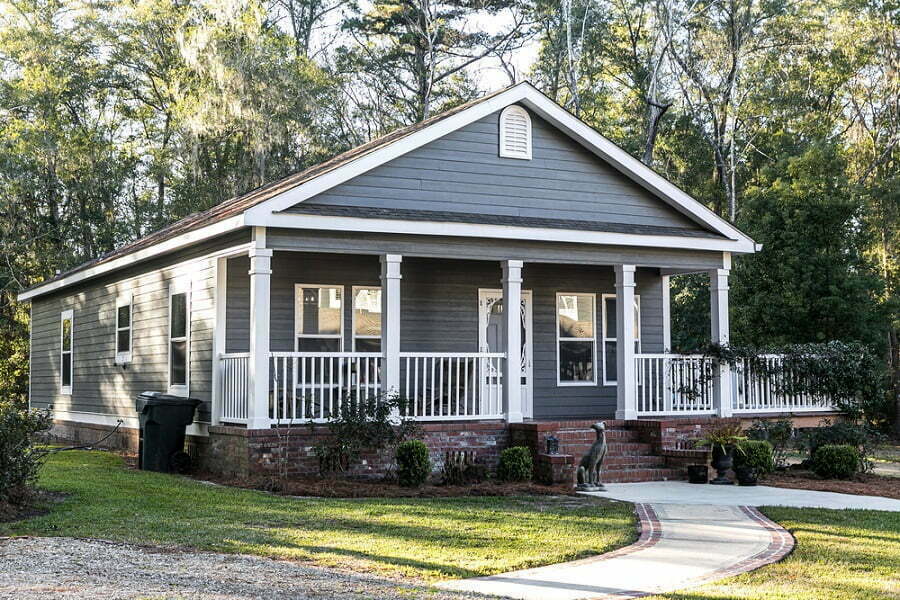 The front porch is your home's first area where visitors are received. Make it welcoming using paint, some chosen furniture pieces, plants, and decor. The front porch can be as simple or as quirky as you want, depending on your style preferences.
Mobile Home Outdoor Lighting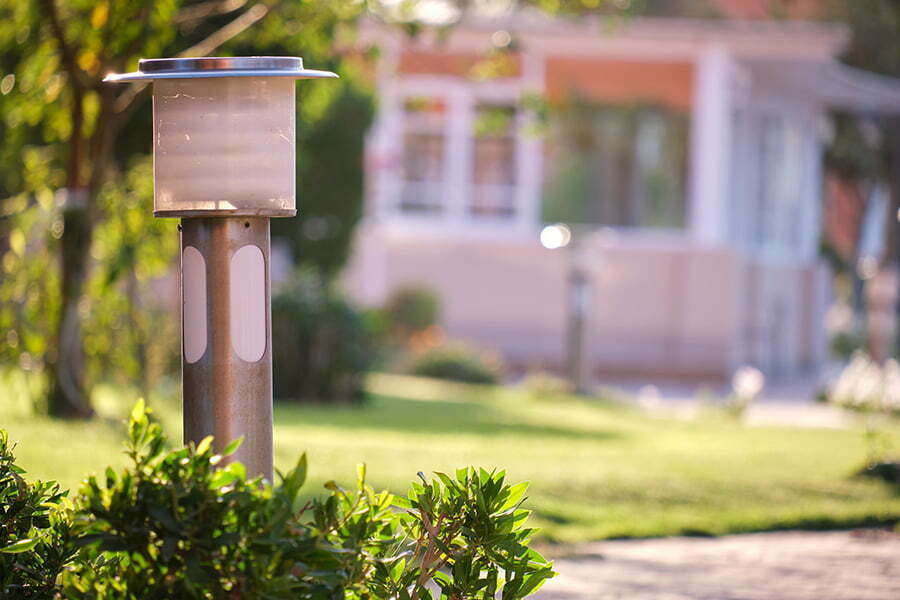 Lighting can make or break an incredible landscape. Consider key points such as the gate, the pathway, the patio, the deck, and the doorway. If you have a pathway, consider installing standalone lights along its length. Consider solar-powered outdoor lights for a low-maintenance option.
Mobile Home Landscape Decor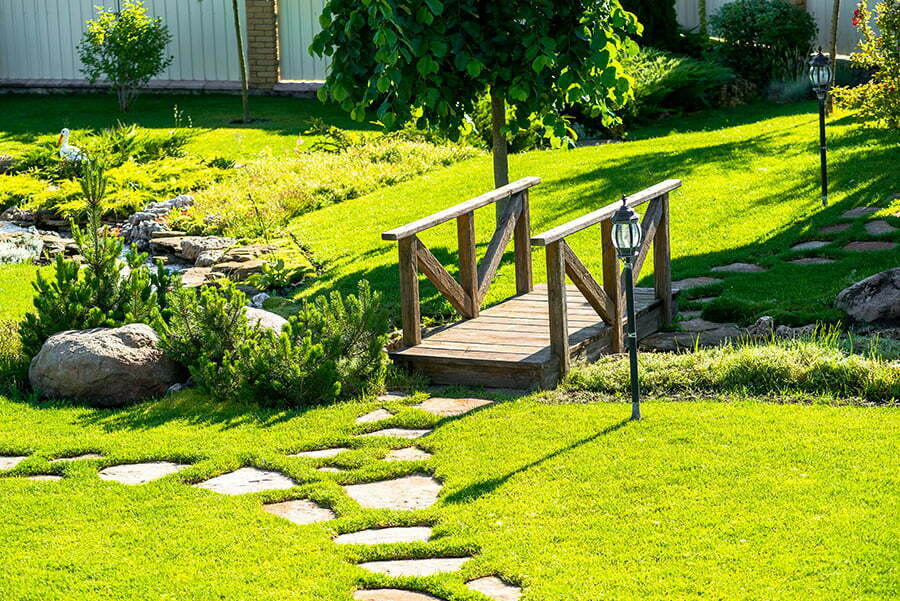 Do not be scared with decors for your landscape. Done tastefully, decor can make your yard fun and interesting. Try to experiment with pots and planters of various styles and colors, statues, installation work, lighting, water feature, and plants.
Trellis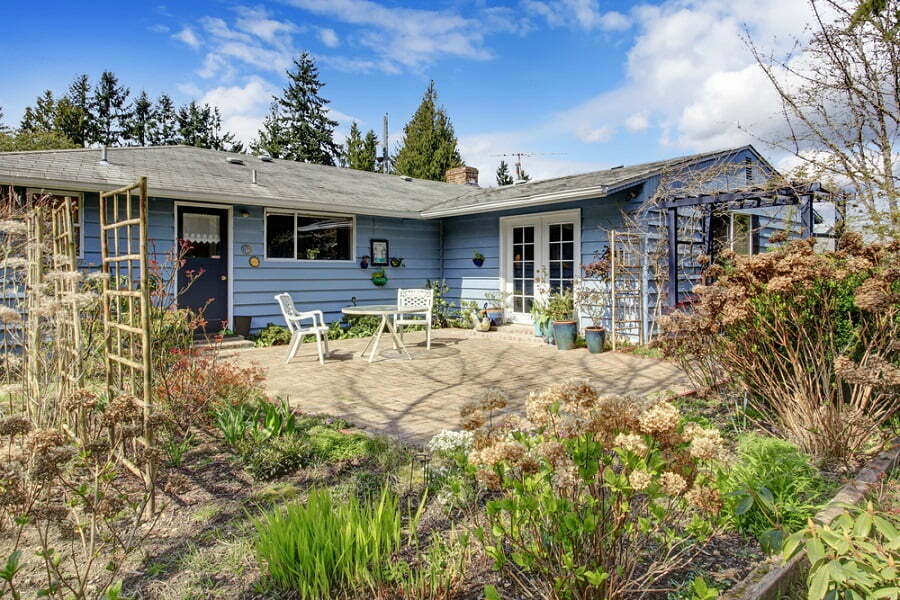 A framework is perfect for creating focal points using vines or shrubs. It can also be used to train plants and even young trees. A trellis can be designed as an accent piece. It can also help provide some privacy to a particular area of the yard.
Plant Containers and Flower Beds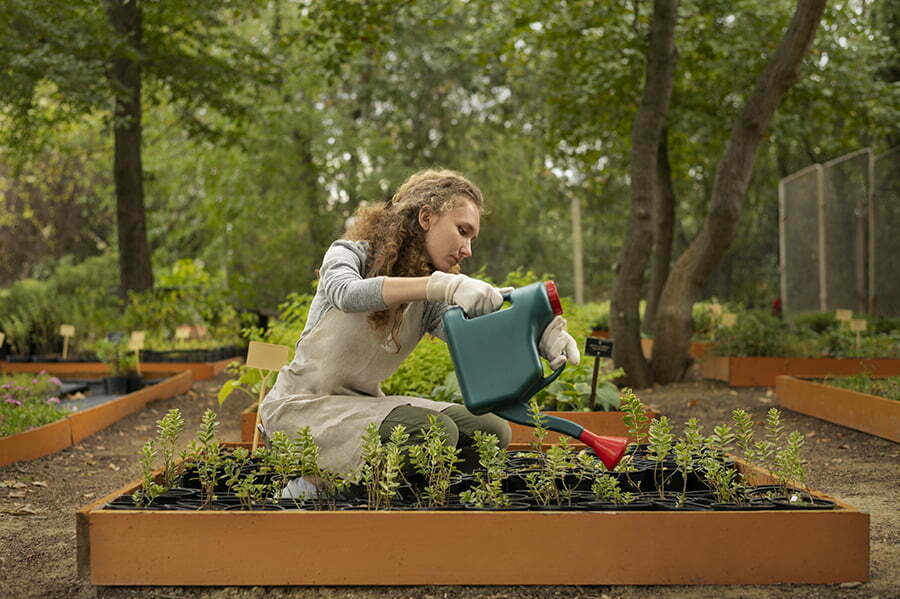 The right plant container type is the best option for affordable and easy landscaping. Plant containers help contain specific plants, so you can control their growth and put them in any area you want without uprooting the plant itself.
Flower beds can be more permanent if you plant them on the ground, and these can help you build a lovely spot (or two) where your favorite flowers can grow.
Patios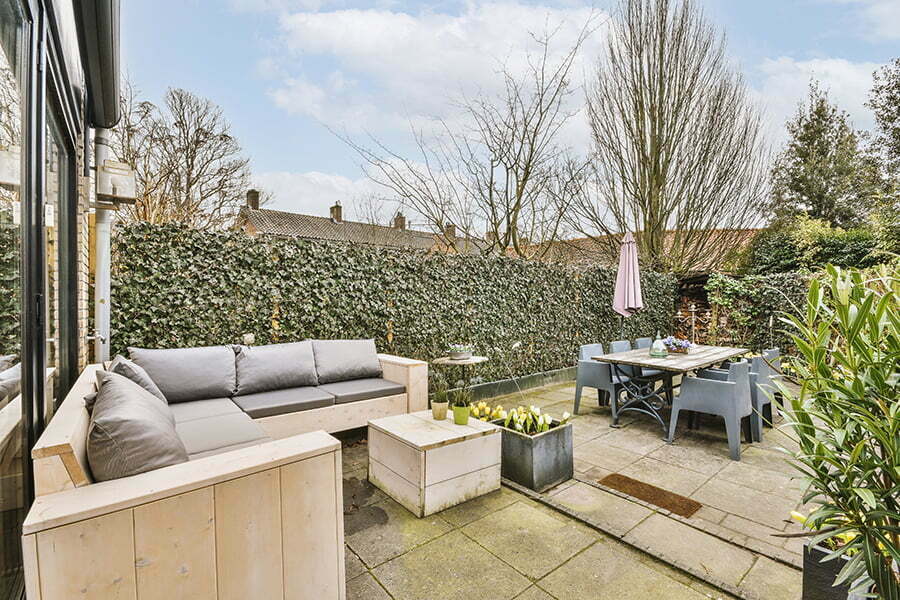 The open space that the patio provides can be improved by adding some chosen decor pieces, such as a few chairs and, of course, plants. Patios are a place to relax and hang out, so don't be afraid to experiment with lighting, curtains, and plant borders.
How to Choose the Right Plants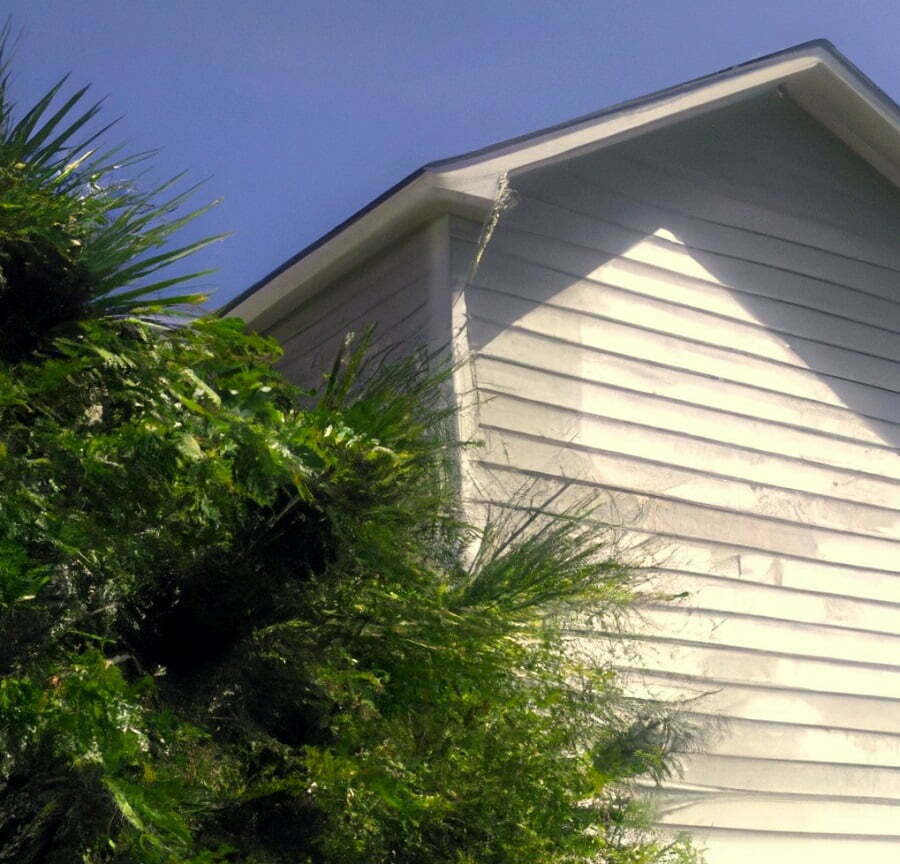 The right plants are the kind of plants that will thrive in the region where you live. Some plants do not do well in cold areas. For example, others do best under full sun, while others require more frequent watering.
Know your area, refer to your plan, and consider your desired result. This will help you narrow down your choices.
Create a Pathway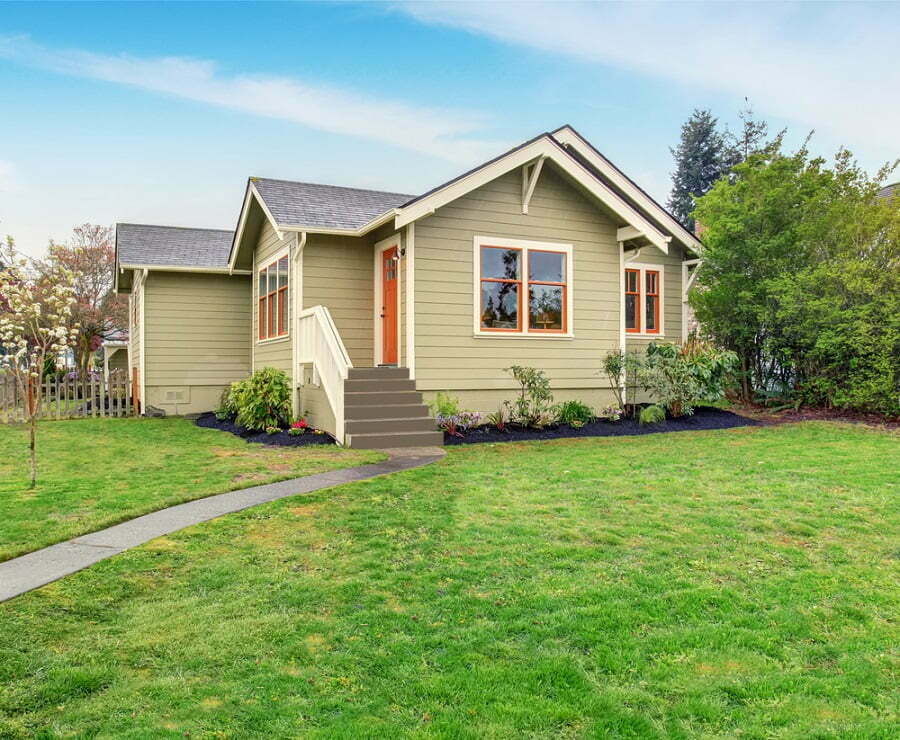 A pathway leads the eye towards the front door, making it much easier to reach your home. A pathway can be created using concrete, such as making a fully-covered path with cement or pavers.
Pavers are easier to install and come in so many varieties that you can achieve the perfect look that matches your home.
Mobile Home Fence
A fence lets you draw your boundaries around your mobile home. It can be tall enough to hide a portion of your house, or it could be just a meter high to establish privacy. Choose sturdy materials such as treated/painted wood, sealed laminates, or metal.
Entertainment Area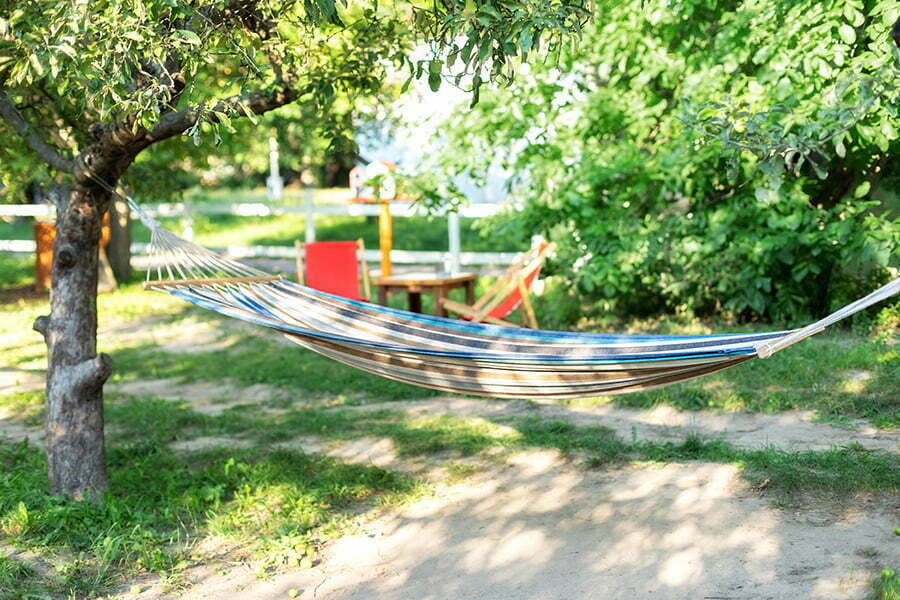 An entertainment area can have a table and chairs separated from the rest of the house. It can be a small corner or a significant part of the yard.
An entertainment area can include a fire pit, a kiosk or tent to protect against sun and rain, or a fully-equipped entertainment system complete with a TV and sound system for weekend movie fun or those all-important game nights.
Related reading: