Last updated on June 15, 2022
Ever thought of having your own yurt house? Even if you haven't, these ideas of highly sustainable home design will inspire you. Read on!
Yurt houses come in two main types – permanent which is mostly made of wood, and portable that are a combination of wood, canvas or fabric. They're really affordable and can be built very quickly in case you need something done in a short amount of time.
Yurts also offer comfortable living as they can protect you from extreme heat and cold and at the same time last a long time. It's a great example of highly sustainable design.
So below are a bunch of inspiring ideas of yurt houses of all types. We are pretty sure you will want one for yourself after you get inspired by these. Check it out!
Table of Contents
What is a Yurt?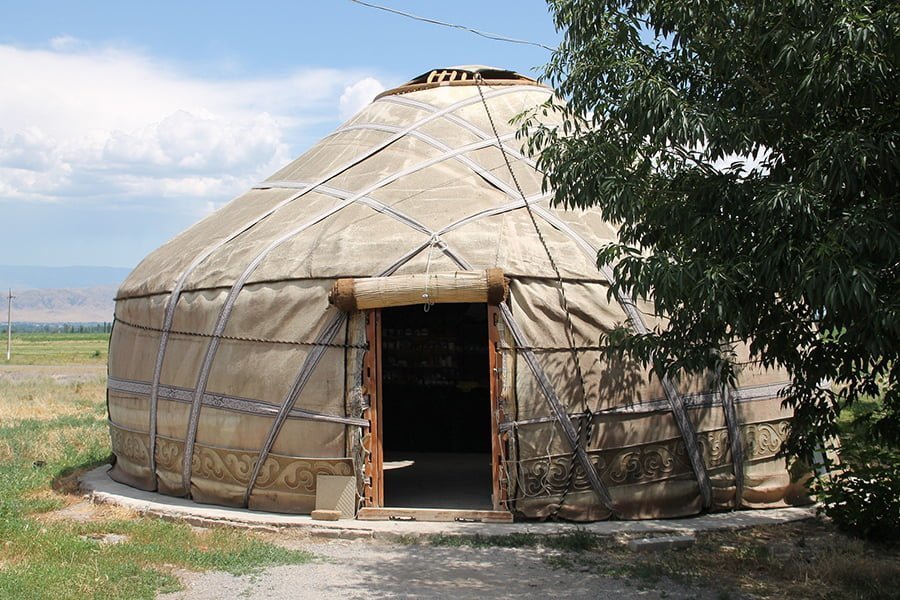 A yurt is a round, dome-shaped house usually made out of wood and animal skins or felt. It can be folded away and then reassembled. It's like a tent that can be built and removed easily. It is sturdy and comfortable that meets a variety of housing needs.
Yurt Living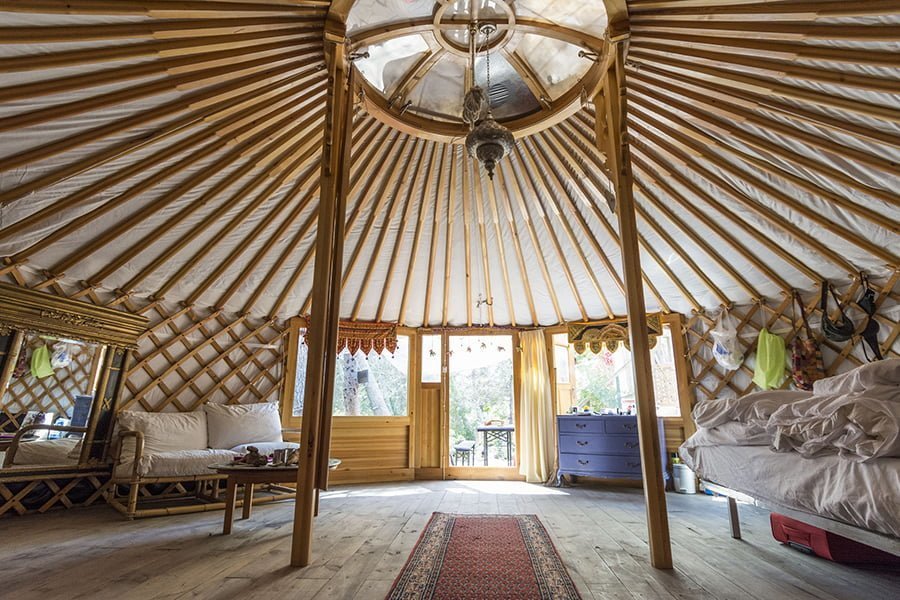 Living in a yurt can be a unique experience because of its appearance and the lifestyle it can bring to someone who's living in it. It is secured as it can be built with solid doors with locks and it can last for a very long time.
Yurt House
A yurt is not actually a building since it has no foundation nor it is attached to an anchoring point. However, once you put plumbing, electricity, and all sorts of things a house normally has, then it can be deemed permanent and be treated as a house.
Yurt Construction
Normally, yurts are made out of wooden slat lattice walls with supporting beams that are held together at the top that uses a wooden ring. The beams put pressure on the walls which are held by leather strapping around the building.
How to Build a Yurt
Normally, depending on the size of the yurt, it usually takes 1 to 5 days, it's really fast. You can even build it on your own together with your friends. You need to know the overview, the parts needed, then go on the dimensions and background and then proceed with the wall, the roof, and the entire house.
Wooden Yurt Floor Plans
Even though a wooden yurt is easy to do and doesn't need much materials like a traditional house, having a floor plan is still necessary because it can help you know the things you need to do or remove something on the initial plan.
Yurt Kit
Yurt is the original small house without the wheels. It's made for easy transportation as it is collapsible and also affordable. Modern yurts have packable wood frames and fabric walls. The walls need regular maintenance though.
Permanent Yurt Kit
A permanent yurt is made out of wood, unlike the collapsible one that is made out of fabric. It's designed to be built on almost any location but since it's a permanent one, it needs permitting and you might hire a building contractor.
How Much Does a Yurt Cost
Usually, a yurt costs around $11,500 to $44,000 depending on the size, materials, and location. Since a yurt can be modified, it can be turned into offices or storage spaces. It's inexpensive compared to other houses.
Wooden Yurts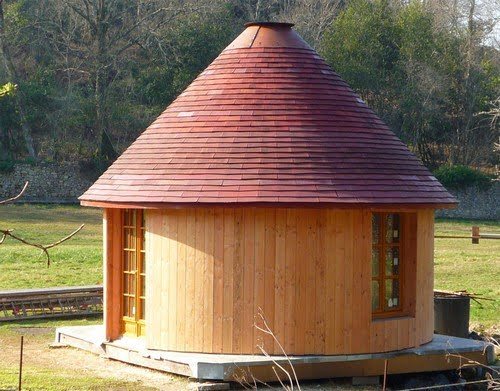 Wooden yurts are what you call a permanent one versus the fabric which is portable. It is round and comfortable. It's energy-efficient and everyone can gather in the middle since the shape inside the house is also round.
Portable Yurt
Comfortable and very light, that's what a portable yurt is. It's very mobile and easy to build, they make a great choice as a low impact house. If done correctly, it will be so easy to transport and build wherever you want just like a tent.
Yurt Tents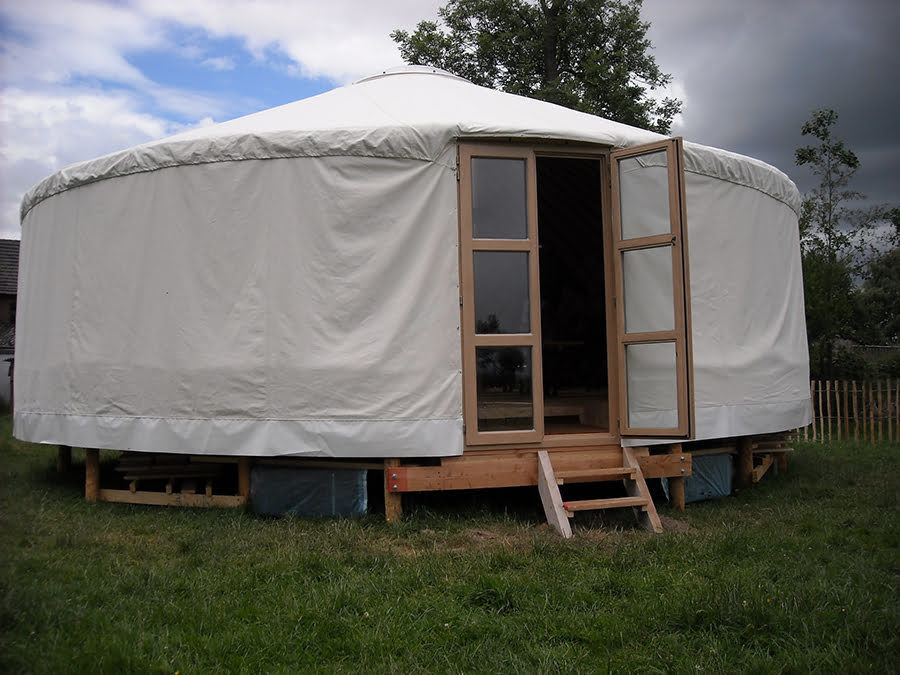 Yurt tents, much similar to a portable one has the same benefits and flaws but it's been upgraded because of technology. It makes a nomadic lifestyle so easy and convenient. It can now be made using aluminum and element-resistant materials like water, rust, or wind.
Yurt Plans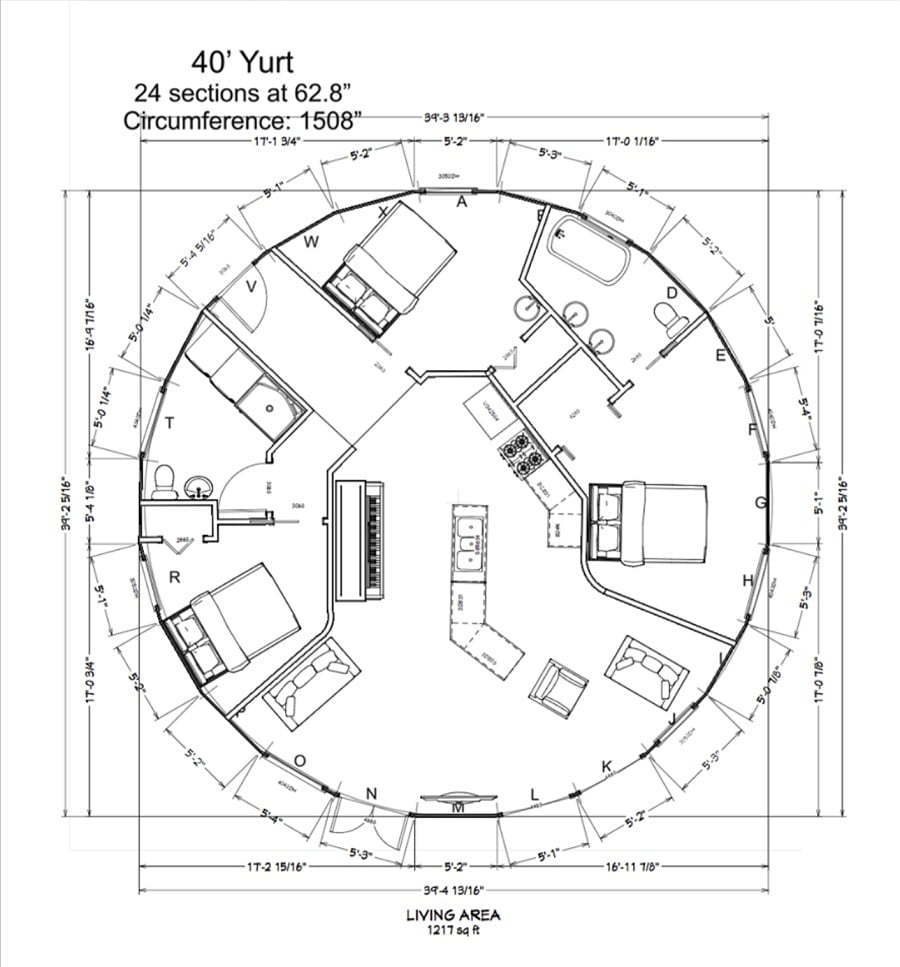 Building a yurt always starts with a circular platform as the foundation. And then stretching some lattice around the perimeter, make sure you leave a gap for the door frame. And then having a plan will ensure you'll do it the right way and also modify it if needed.
Small Yurt
Big yurts usually have bathrooms inside as part of the initial build but small yurts would have a hard time so an outdoor bathroom is recommended. Nevertheless, a small yurt is a great choice if you're limited on a budget or if you want to build something quickly.
Canvas Yurt
Canvas is a widely used material for a yurt as it is waterproof, mold, and UV resistant. It can make the house look spacious from the outside. Yurt made out of a canvas is usually portable and collapsible.
How Long Do Yurts Last?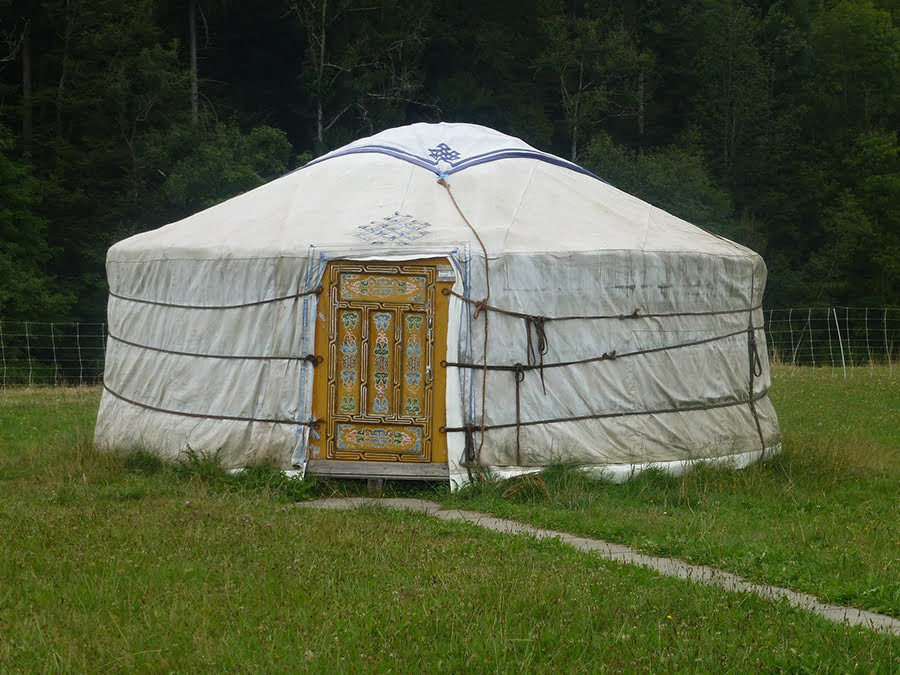 Yurt is long-lasting but it still depends on the material especially if it's a permanent or a portable one. Permanent wooden ones last indefinitely as long as you take care of it while portable ones last 7 to 15 years and are affected by the UV rays in your area.
Permanent Yurt Homes
Yurt can be built permanently using wooden materials instead of fabric or canvas. It makes living in it comfortable due to modern technologies. It can be built almost anywhere as long as you have a permit.
Yurt Rooms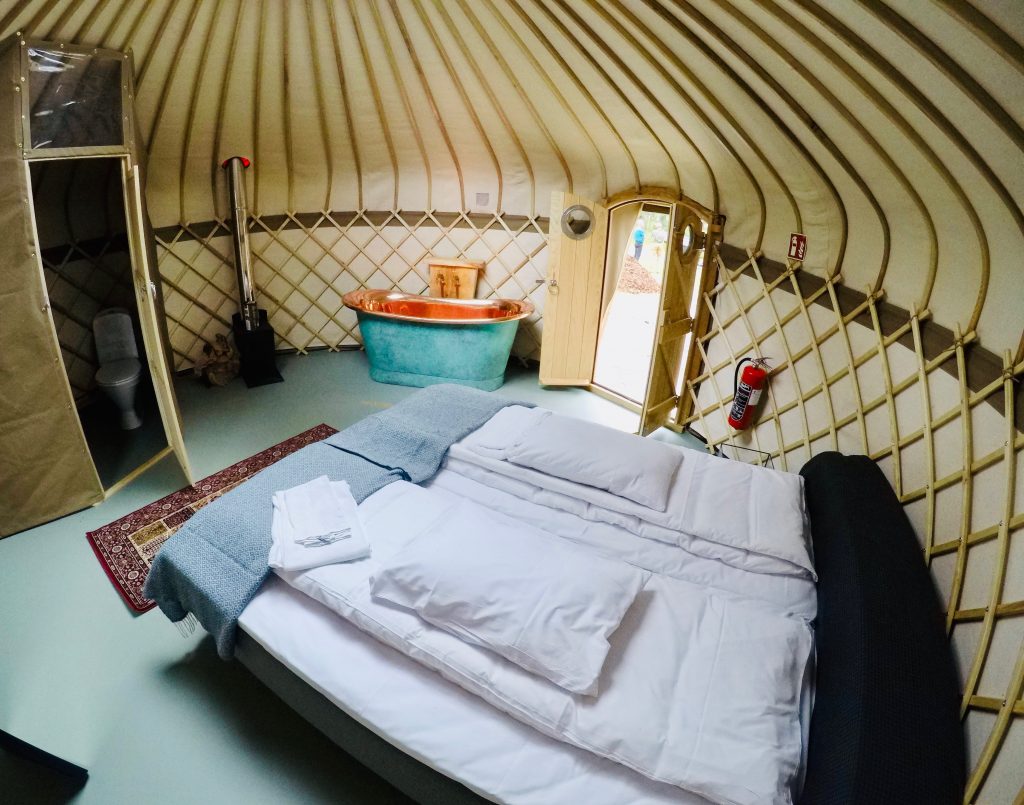 If you have a big yurt, you can get plenty of rooms inside it as well as a bathroom and other essentials. The size of the rooms also depends on the size of the yurt. You can have a room for a small yurt but it might be difficult.
Related reading: