Last updated on October 7, 2022
Maryland is a beautiful state that needs beautiful homes! These are the top prefab home options in your state.
Maryland is famous for its museums, monuments, and beautiful beaches. Just like any other place, it's a great area to raise a family and build your dream home too.
However, homes are expensive, and the mortgage may eat your income and compromise your lifestyle. Don't worry, there's a solution to that. It's prefab homes.
These homes are perfect for Maryland's climate. They are typically well-insulated and energy-efficient. Furthermore, prefab homes are more affordable than traditional stick-built homes.
One caveat is that delivery might be challenging in the state's mountainous areas.
Table of Contents
Beracah Homes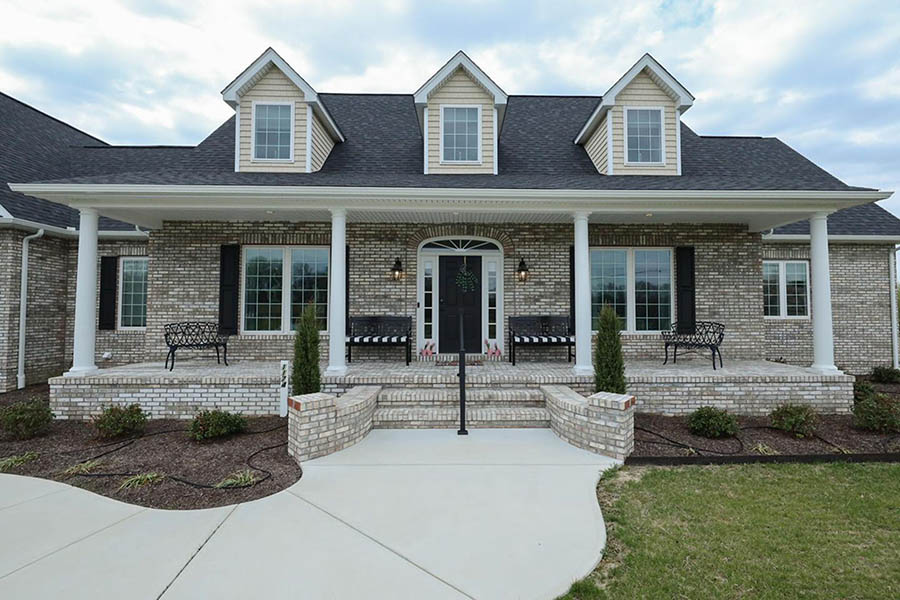 Beracah Homes is a pioneer when it comes to off-site, stick-built construction. They have several home plans to ensure the houses are architecturally-designed and light. With Beracah, you get a solid, strong, and well-built home.
The Alexandria, for example, is a beautiful and spacious family home with three beds, two full baths, and one-half bath. It has a total living area of 1976 sqft. It's a new cape cod-style home plan with a large downstairs area. With a cape-cod home, your options are endless.
Excel Homes
Excel Homes has built quality and modern prefab homes since the early 80s. They focus on single-family residential units, multifamily residences, vacation homes, and commercial constructions.
For example, Charles is a cape cod style home. It has three bedrooms and two baths. The house has a total living area of 2678 sqft. It's a spacious space for you and your growing family. The home has several porches and patios, giving you that seamless view from the interior and exterior of your home.
Green-R-Panel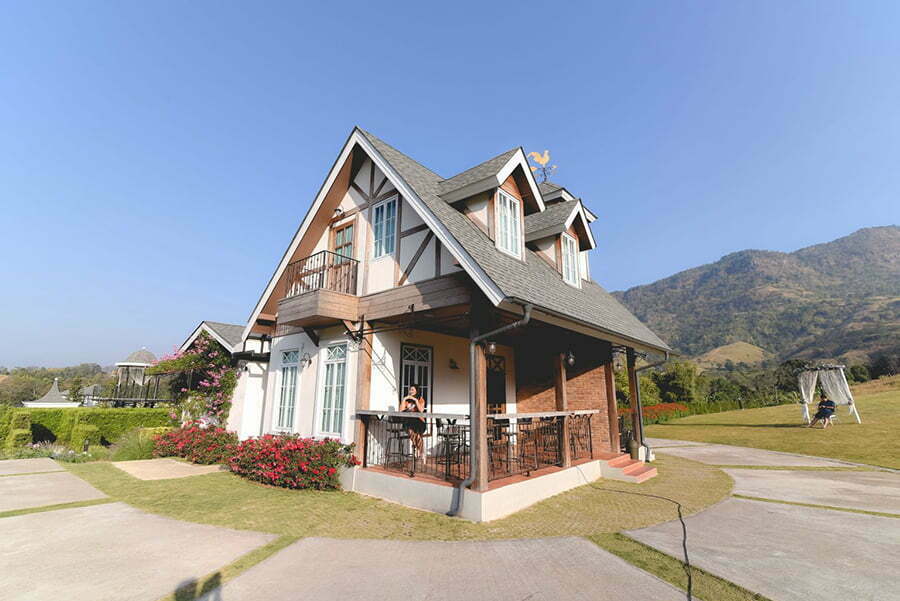 Go with the more thoughtful way to build homes. Go with Green-R-Panel. The company has modular framing solutions also used by other nation's home building companies.
They have several models, including the ranch, ranch with porch, and the colonial. Their ranch homes range from 792 sqft to 2484 sqft. The smallest one with 792 sqft has two bedrooms and one bath. It has a kitchen and a countertop. It also has exit glass doors that lead to your yard or pool.
Brant's Home Sales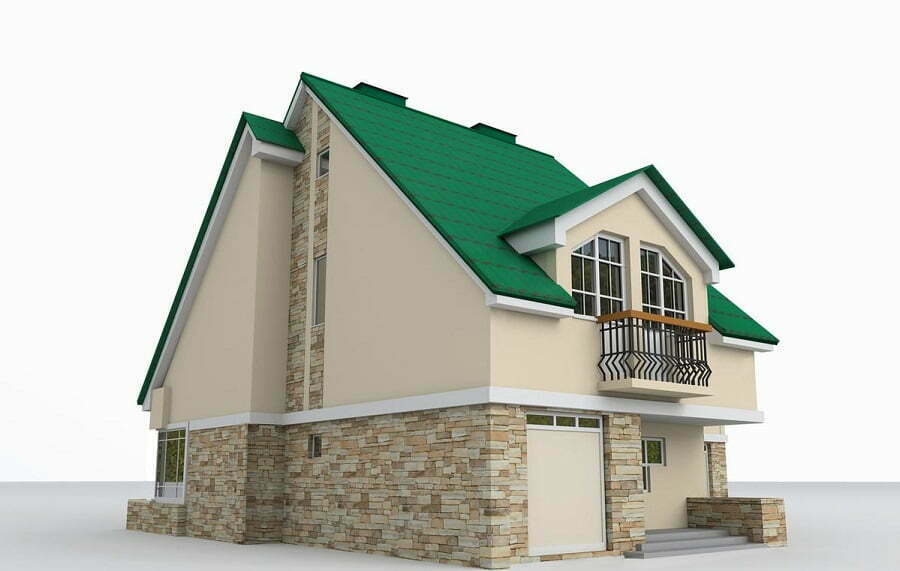 Brant's Home Sales completely understand the stress of building a home. It is not an easy process! Hence, they want to make it easy, seamless, and quick for you. With over 30 years of experience, they know what they're doing.
The Allegheny is a cape-cod home that features a beautiful prow roof overhang. It has a vaulted ceiling in the living and dining rooms. The kitchen comes with a center island too. The first floor has 1408 sqft and the second level has 589 sqft.
Finish Werks
Finish Werks is committed to treating all clients professionally and equally. They don't just build and deliver homes, and they build excellent working relationships with every client that comes through their doors.
Furthermore, they promote sustainability and green Living with their modern home designs. The Auburn home from The Home Store is a one-story home in raised ranch design. It has three bedrooms, one full bath, another half bath, and a total of 1152 sqft.
Simplex Homes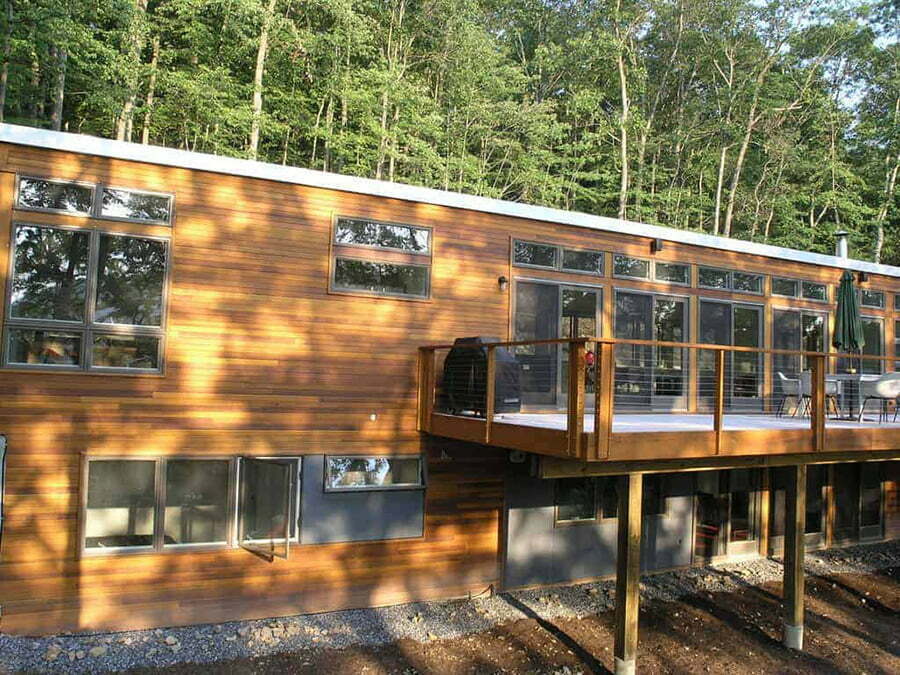 Simplex Homes takes pride in its multifaceted, multitalented, and multicultural team of professionals. The company is modern, technically advanced, and renowned for its modular construction.
They have various home styles, including cape cod, ranch, two-story, multifamily, and modern. The Sea Isle, for example, is a ranch beach home with a total living area of 1043 sqft.
It has three bedrooms, one full bath, a living area that opens directly to the dining room, and a kitchen. It also comes with a beautiful covered porch!
Fraley Modular Homes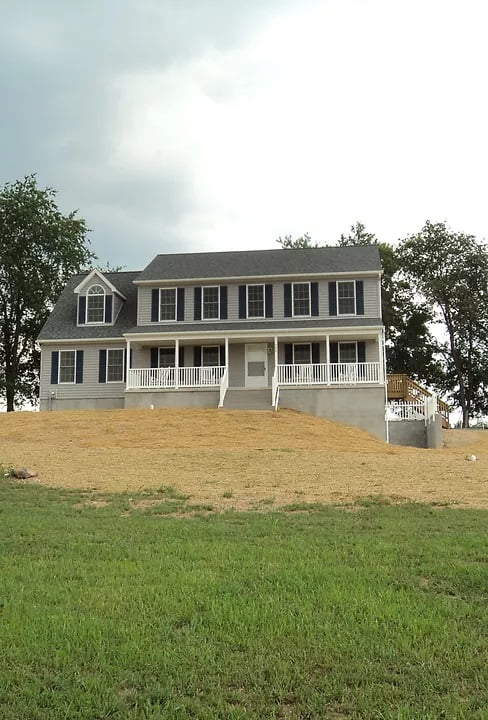 Fraley Modular Homes says that one call does it all. It's a full-service modular home builder that offers a wide range of customization options. They also have a 10-year warranty for their new homes.
Rest assured that with Fraley Modula Homes, they can help customize and modular plan and design the house you've been dreaming of for your family.
Point Modular Homes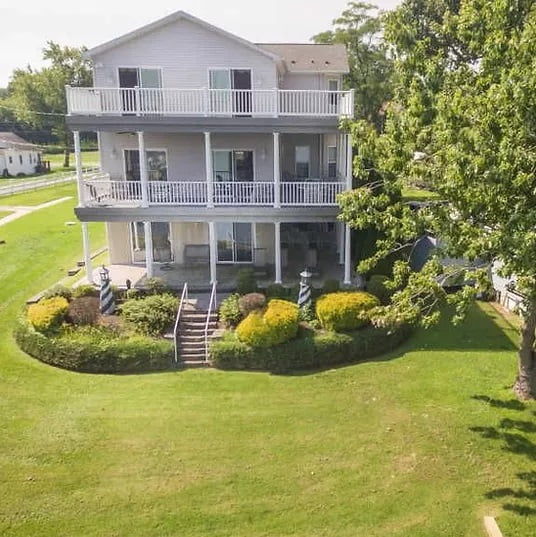 Point Modular Homes is a division of Point Group LLC and has several branches across the country. They value transparency, quality, and trust. Thus, they ensure that their services are in harmony with their mission.
The Americal Lifestyle Collection is one of their best. The Mercer is an efficient and beautiful home with stately columns and archways. It's a one-level home with a total living area of 1320 sqft. It has three bedrooms and two baths.
Clayton Homes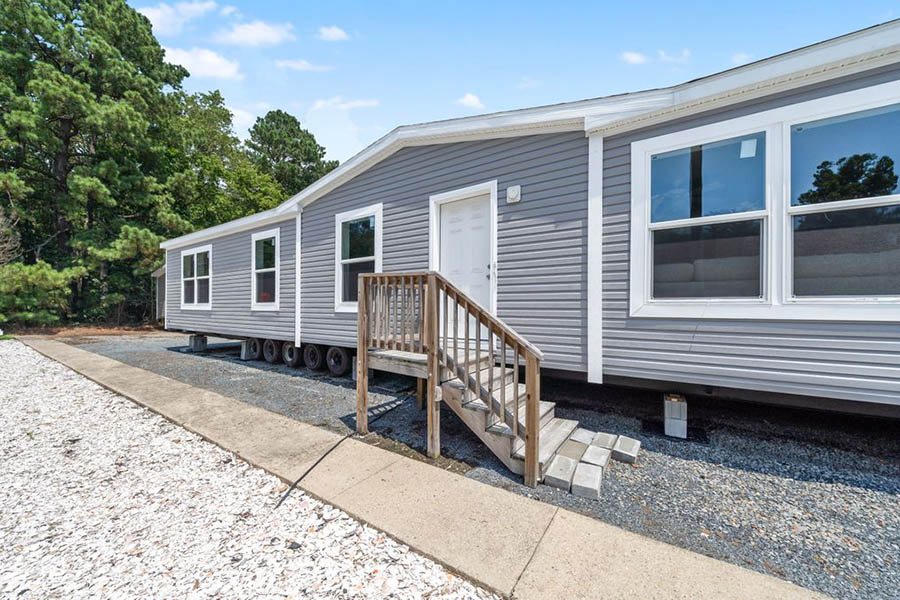 Clayton Homes opens doors to a better life, or so its slogan says. However, they've proven true to its mission from its creation. Their homes are built to last a lifetime and more.
One of its featured homes is the Elation. It's a three-bedroom and two-bath home. The total living area is 902 sqft, and the base price is $70K. The three bedrooms are located on the opposite ends of the house. Bedrooms 2 and 3 share a standard bath, while the primary bedroom has its full bath.
TrustModular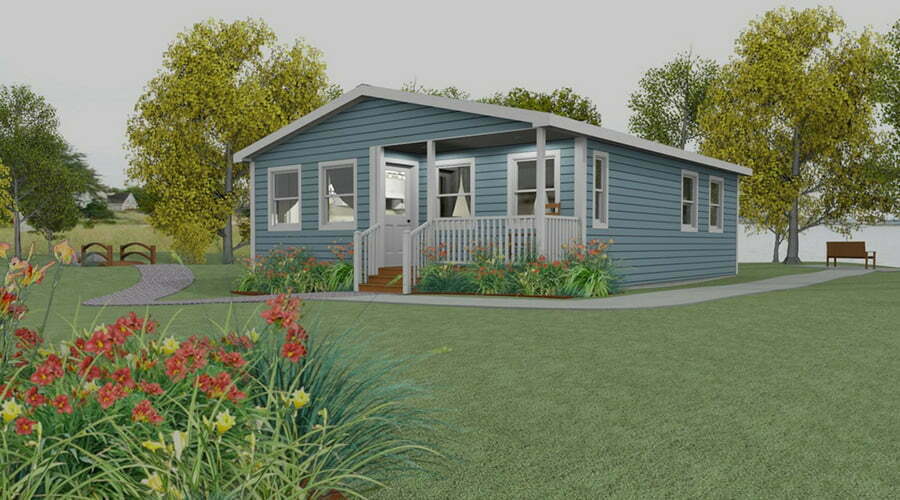 TrustModular has an efficient team from start to finish. They are local modular home builders that provide homes at an affordable price. They guarantee you a home building project that is on time, inexpensive, and uses the best quality materials.
Apex Homes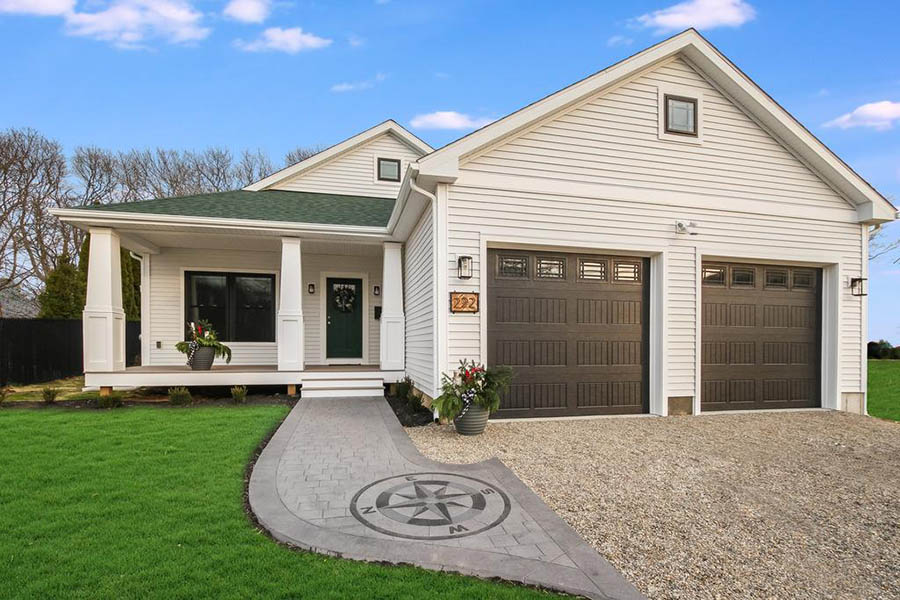 Apex Homes give your completely custom-made homes. It's a wholesale manufacturer of custom modular homes, condominiums, and even light commercial structures.
One of their featured Chalet homes is the Clifton. It's a three-bedroom and one-bath home. It has 1210 sqft of living space. The house has large windows in the front area to give you all that natural light.
CEH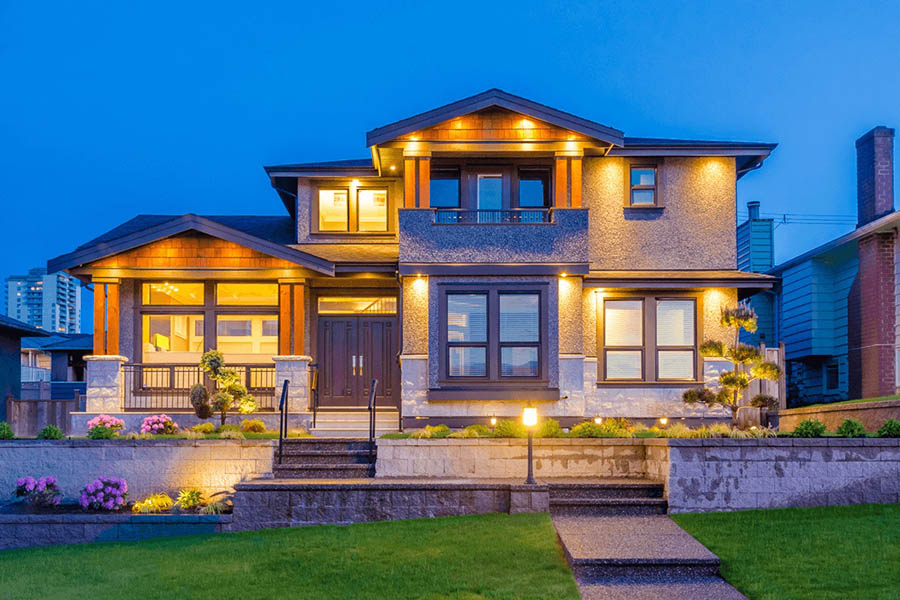 CEH creates unique modern prefab homes. They use technological advancements to develop modular homes, from framing, roofing, plumbing, and more. Their most popular product is a modular addition. These homes are built in climate-controlled factories and delivered to your site when nearly completed.
Commodore Homes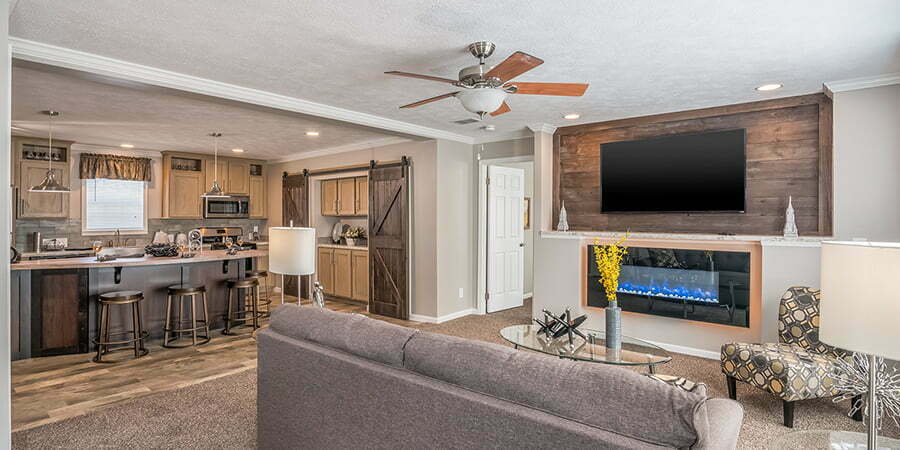 Commodore Homes is a big company with several divisions and manufacturing facilities. Their divisions create unique homes with features that best accommodate your lifestyle.
The Westlake MOD is one of its featured homes. It has three bedrooms, two baths, and a total living area of 1600 sqft. The standard features include recessed LED lights, smoke detectors, white painted moldings, an orange peel finish, and more.
Hallmark Homes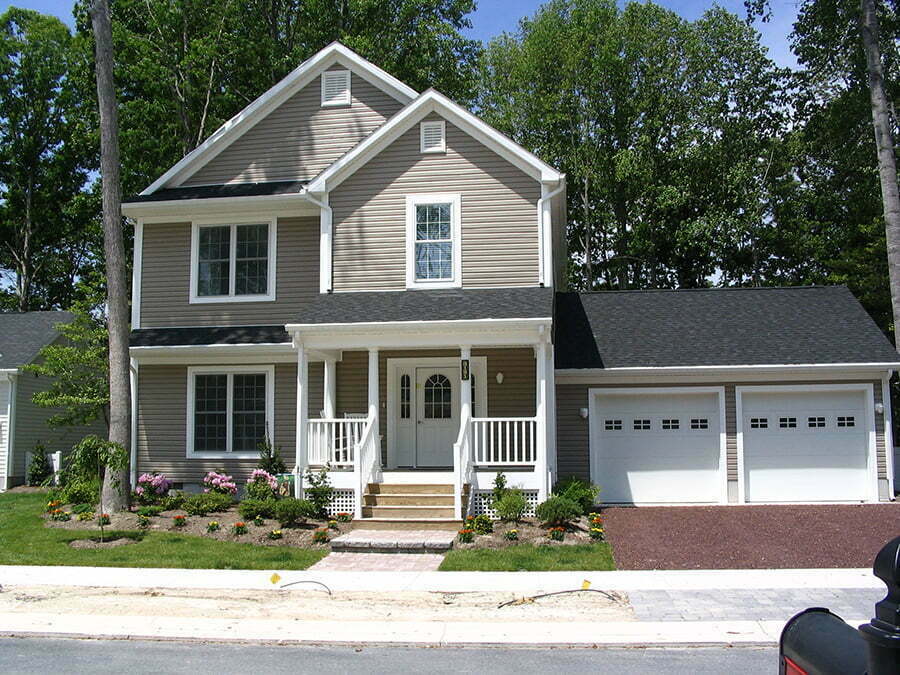 Hallmark Homes give you affordable, high-quality options of modular and manufactured homes. They also have floor plans and product guides to help you along the process. Their prices are only available upon request.
Lindal Cedar Homes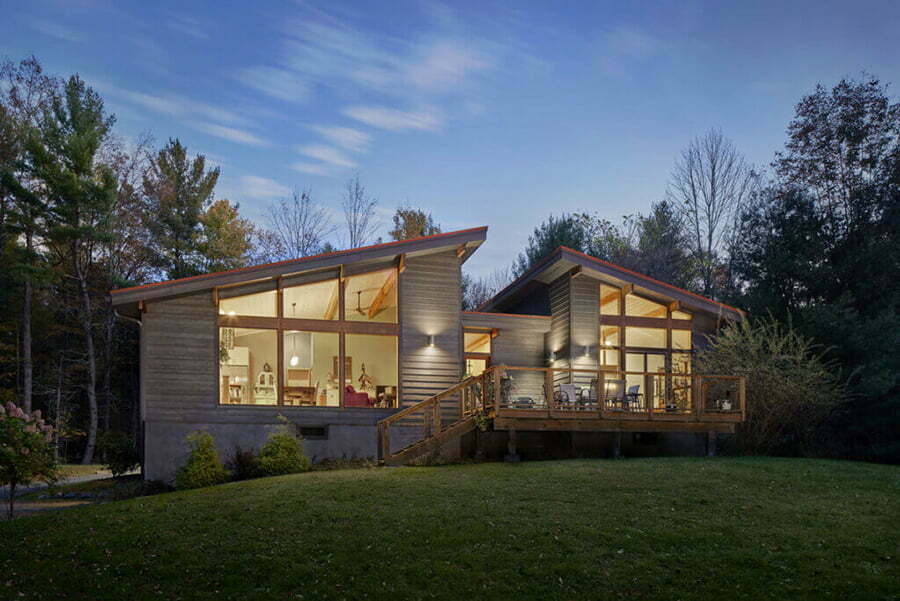 Lindal Cedar Homes help you design and build your home in Maryland. The company has existing floor plans, but all these are flexible to ensure that your needs and preferences are considered.
Quick Ship Olive is a gran but tiny home. It has two bedrooms, one half and one full bath, and a total living area of 747 sqft. You can check out their site for a price estimate for any design you want.
Showcase Homes
Showcase Homes is a family-owned and operated business that provides manufactured and modular homes in the Tri-state area. It's been in the industry for more than 38 years! Their team of professionals is ready to assist you in customizing your new home.
Essentials A25002 is one of their featured homes. It has three bedrooms, two bathrooms, and a total living area of 1333 sqft. This is a multi-section home.
Coastal Living Homes Sales

Coastal Living is the Peninsula's premier source for quality manufactured homes. Its mission is to make the entire process as smooth and efficient as possible. They have floor plans for clients to check and go from there.
The G-3653 has three bedrooms and two baths. It has a total living area of 1749 sqft. The homes feature a grand home drywall package, a patio door at the dining area, cappuccino cabinets, premium siding, and others. The base price for this home is $177,330.
Superior Modular Homes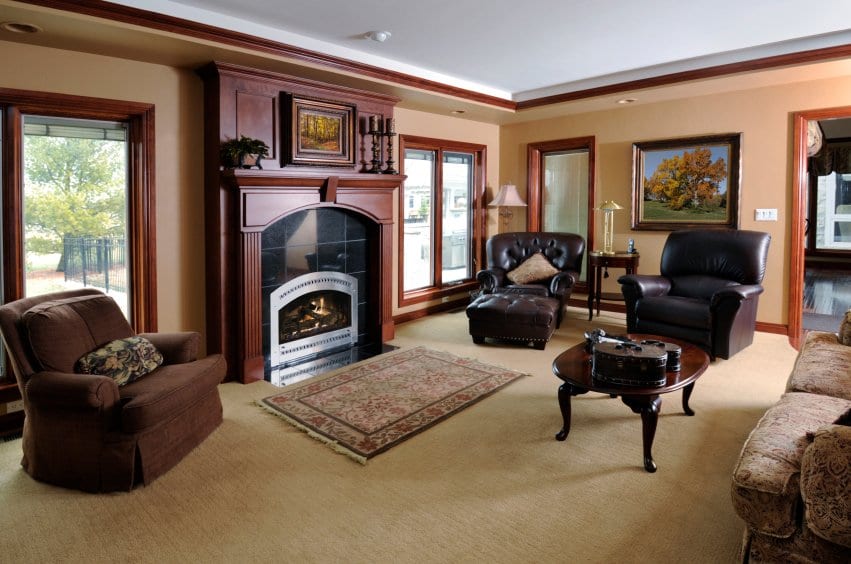 Superior Modular Homes focus on helping clients design and build tomorrow's dreams. That's the company slogan, and they've stuck to it since its founding. They have several floor plans; the favorite is the budget floor plan.
The Centurion is an 1144 sqft home. It has three bedrooms and two full baths. All bedrooms come with built-in wardrobes. Another example is the Ceasar, a 1508 sqft home. It has three bedrooms, a spacious living room, a family room, and two baths.
Advantage Homes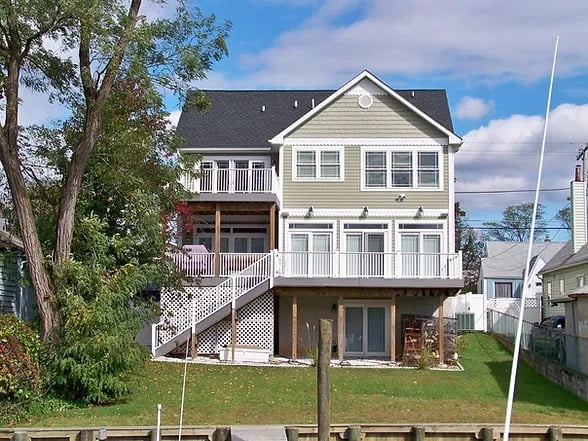 Advantage Homes is a custom home builder and serves clients in Anne Arundel County, Baltimore County, Caroll County, Harford County, Queen Anne's County, and Baltimore City. Their services include land acquisition and development, custom stick-built homes, waterfront homes, and more.
One of their available properties is Mountain Road. It's a beautiful 3.8-acre large home building nestled against hundreds of acres of woods. The base price is $230K.
American Dreams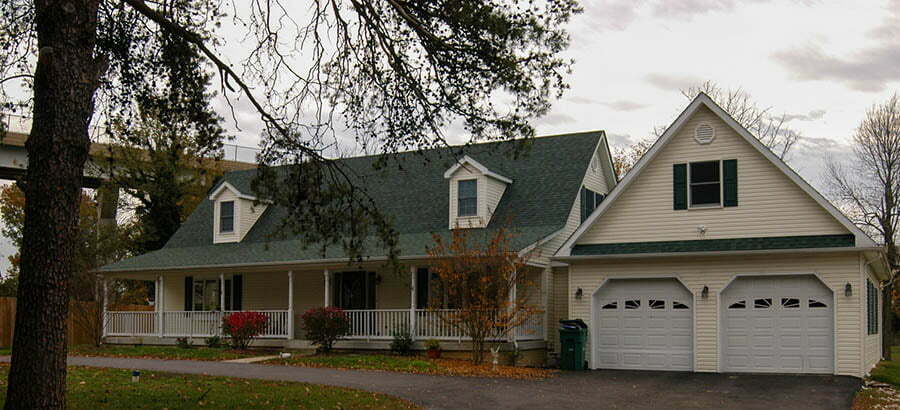 American Dreams is all about giving you beautifully-designed and energy-efficient homes. It's not about using high-quality materials but also explaining to their clients what makes the quality different from any other home.
For example, is the Bennington, a Cape Cod design home. It's a two-story home that features several standard architectural enhancements. The first floor has a total area of 1433 sqft, and the second floor has a living area of 898 sqft. It has four bedrooms and a family room too!
Eastern Shore Homes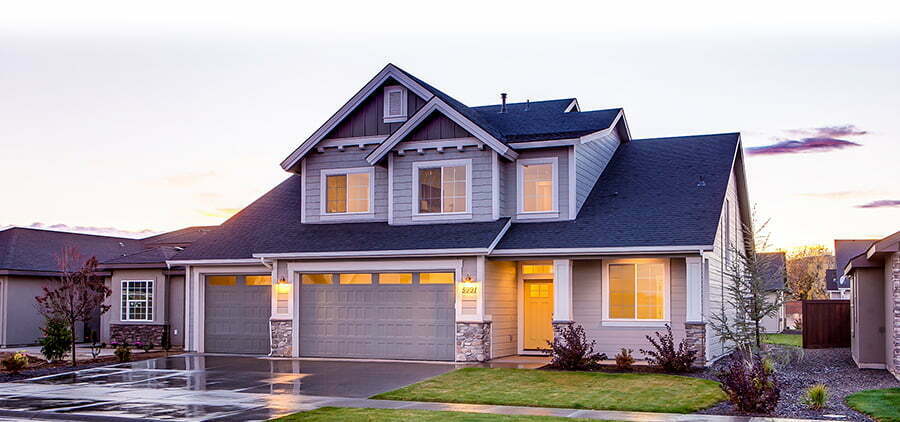 Eastern Shore Homes has been making modular homes since the early 80s. They've been helping clients get their American dream homes for over 37 years. They have the experience and the team to make your dream home a reality.
The Normandy is one of the Seaside Collection. It's a two-story home with five bedrooms, four baths, and a total area of 2378 sqft. It's a perfect vacation home or a permanent one for a big family.
Humberson Homes, LLC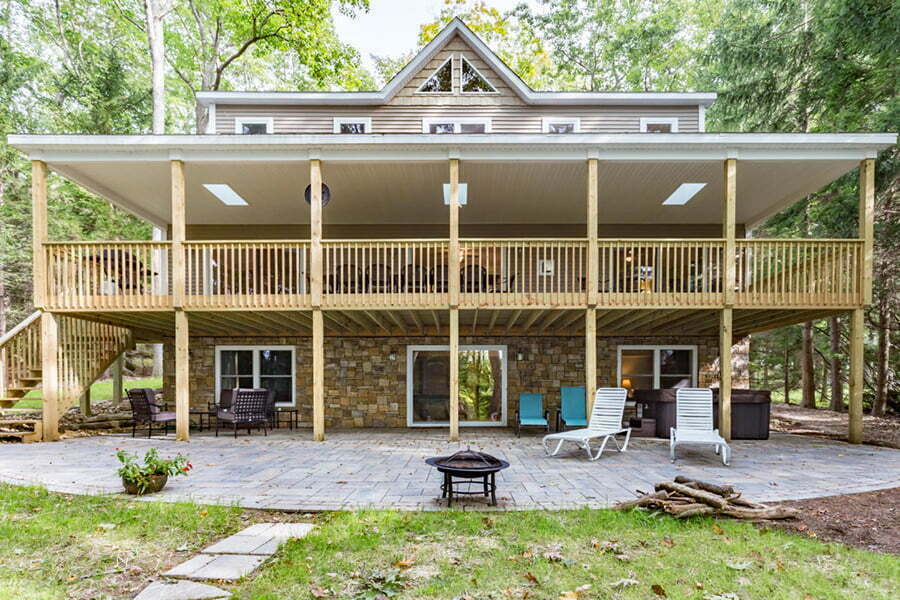 Humberson Homes LLC specializes in modular homes, cabins, and chalets. The company aims to make the clients part of the process at every step. It's what they call the Humberson difference.
An example floor plan of their cabin is their Plan 8. It comes with a front porch giving you some space for night BBQs with family and friends. One bedroom has an ensuite bath and closet and a living area that opens to the kitchen and dining.
Willoughby Construction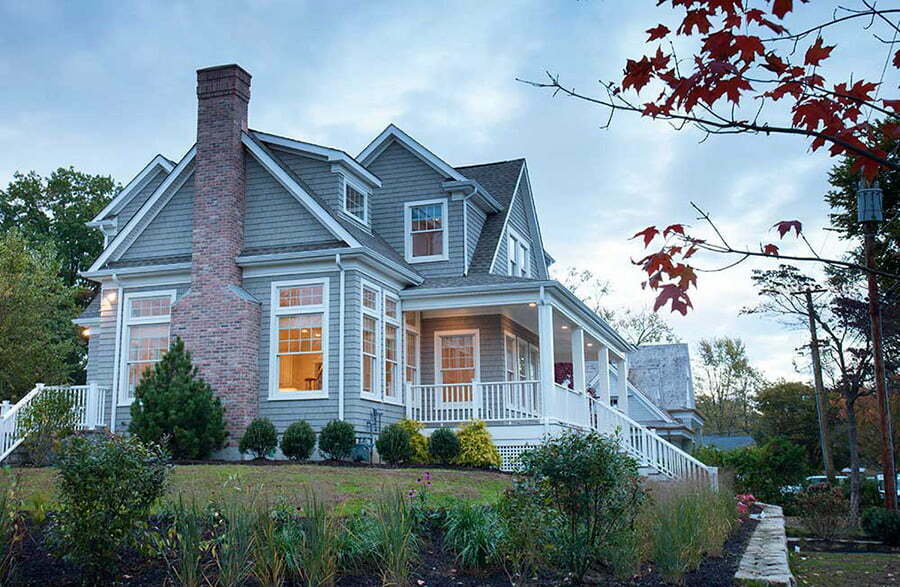 Willoughby prides itself on making unique homes. They don't stop just creating structures but ensuring that your home is built with honesty, integrity, and using exceptional materials. They also have financing options as well.
Custom Modular Direct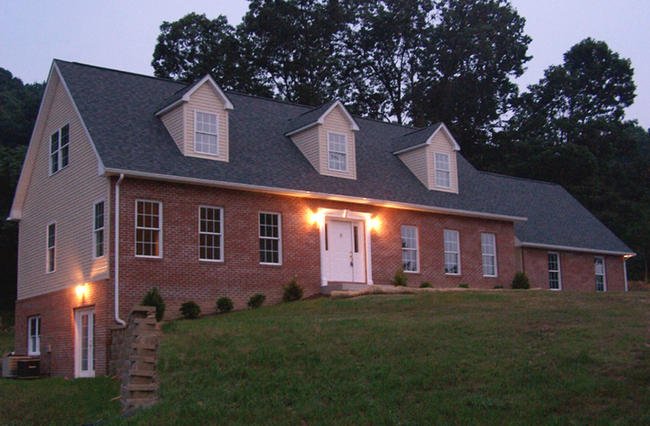 Modular homes from Custom Modular Direct are more advantageous than traditional site-built homes. About 85% of prefab homes are built in a remote factory setting. Therefore, it reduces the overall scope of the work done.
Among their several designs is the Bristol. This home has three bedrooms, two baths, and a total living space of 1160 sqft. The starting price for Bristol is $135K.
Impresa Modular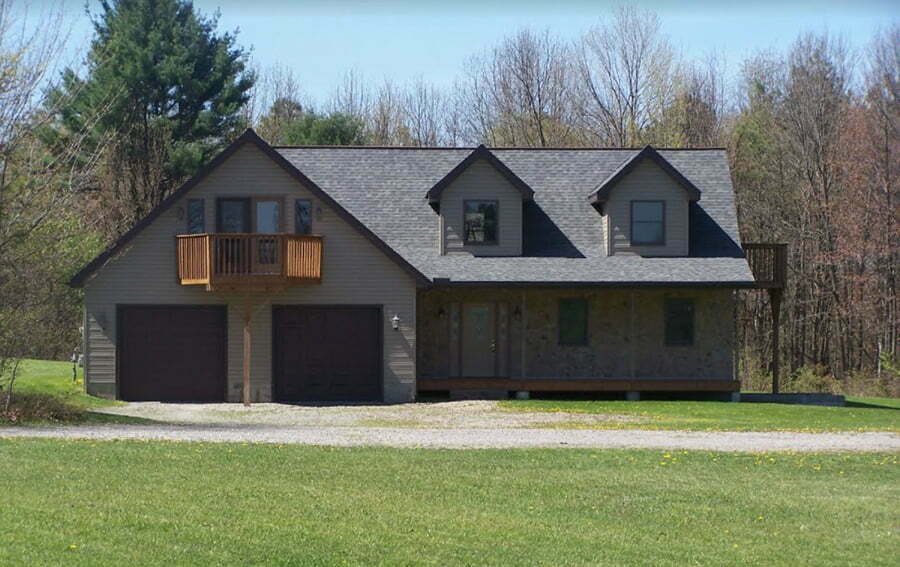 Impresa Modular has locations in over 40 states in the country. That alone tells you how big and reputable the business has been since its inception. Their site has a great feature that allows you to look for your desired floor plan in seconds.
The Lincoln home is one of the cutest tiny houses of Impresa Modular. It has two bedrooms, one bath, and a total living area of 716 sqft. It also comes with an optional porch!
DVELE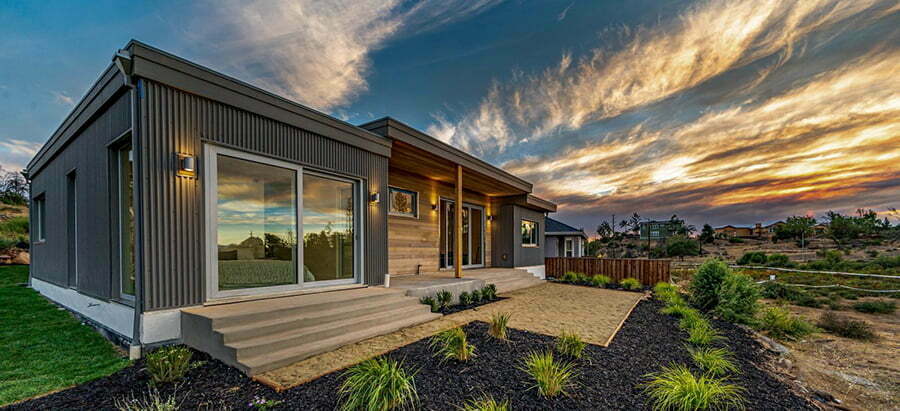 DVELE builds beautiful and sustainable homes using their years of experience. These homes are for you if you want to go for sleek and modern designs.
The Tenaya Modern Cottage, for example, is a two-bedroom and one-bath home. It has a total living space of 1188 sqft and has a base price of $415. Its custom built-in features maximize the use of space. Both bedrooms have built-in closets and share a standard bath. The other bedroom opens to an open patio.
BluHomes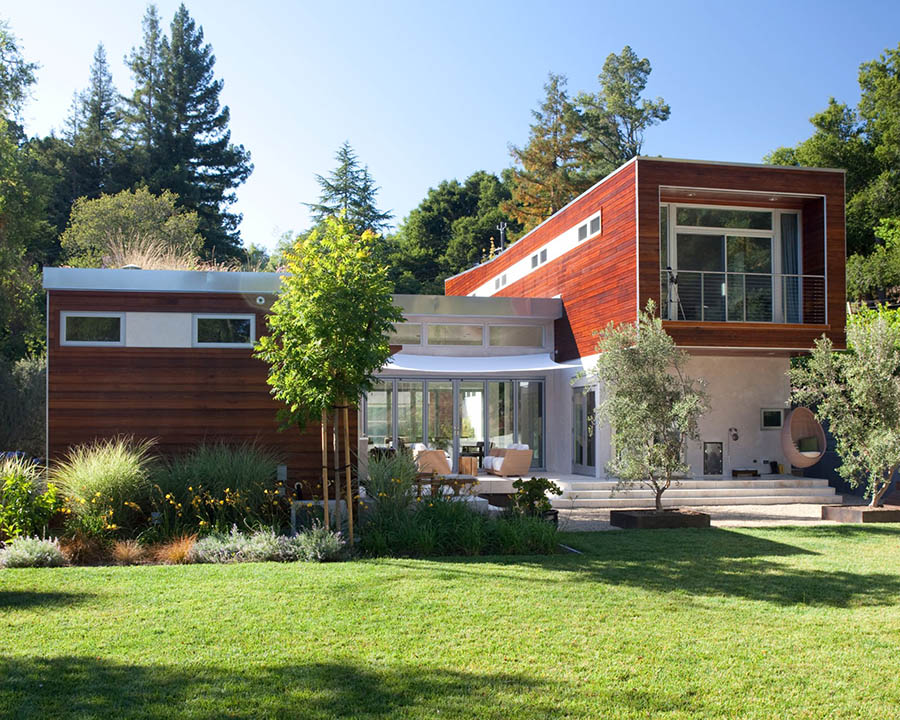 BluHomes is the way to go if you're from Bethesda and looking for modern modular homes. Their homes are resilient, health-promoting, and stunningly contemporary. They have four popular designs, the Breezehouse 2100, Origin 1900, Origin 1000, and the Cabana 600.
The Cabana 600 is a modern tiny with one bath and bedroom. It has a total area of 605 sqft and a base price of $250K. The home is a stylish accessory unit and can serve many purposes. It can be a whole residential home, a studio, a home office, a pool house, and more.
Champion Home Builders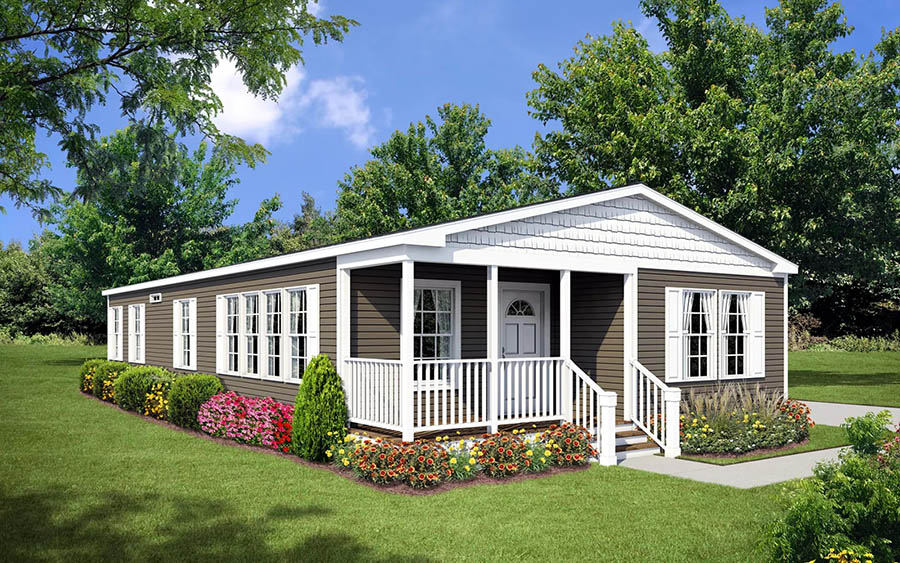 Champion Home Builders is one of the biggest prefab home manufacturers in the country. In Maryland alone, the company has five different locations. Champion has it if you're looking for a manufactured/mobile home, a modular home, or park model RVs.
For example, their park model RVs are fully customizable. The living space is nearly 400 sqft and has built-in storage cabinets, covered porches, and other architectural features.
Related reading: