Last updated on November 12, 2022
Prefab homes can be as big as you want. And the following homes are the 3-story options from the top manufacturers.
Prefab homes are rarely 3-level, as most people look for affordable options in manufactured homes to save as much as possible. But you have this option nonetheless, and it tends to be on the luxurious side.
For these 3-story prefab homes, we are looking at houses with at least 2,500 sq. ft. living area. Homes this size can be multi-family dwellings. They typically have integrated garages too.
The cost of these homes is naturally higher, ranging from just under $500k to over $1MM.
Here's our digest for the top 3-story modular and prefab homes.
Table of Contents
Method Homes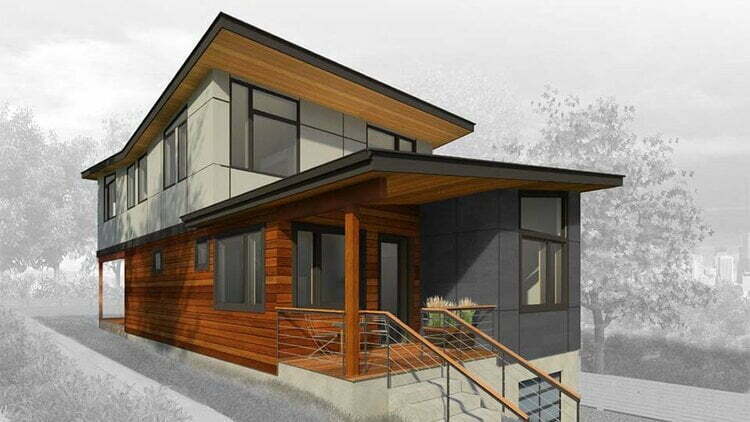 Method Homes is a reputable manufacturer of prefab homes across the country. They are known for their minimalist and modern approaches to their homes without splurging on the cost and other things.
There is single-story to three-story homes you can check out. For example, they have this Option series. It's an option since you have the freedom to choose the house that fits your budget, preference, and lifestyle.
The 3.1 Option Series has three floors with a garage, two bedrooms, and two baths and comes in four different modules. The home has a total living area of 1372 sqft and a starting price of $302K for the modular kit and a starting price of $630K for the modular equipment and the site.
Plant Prefab Living Home 11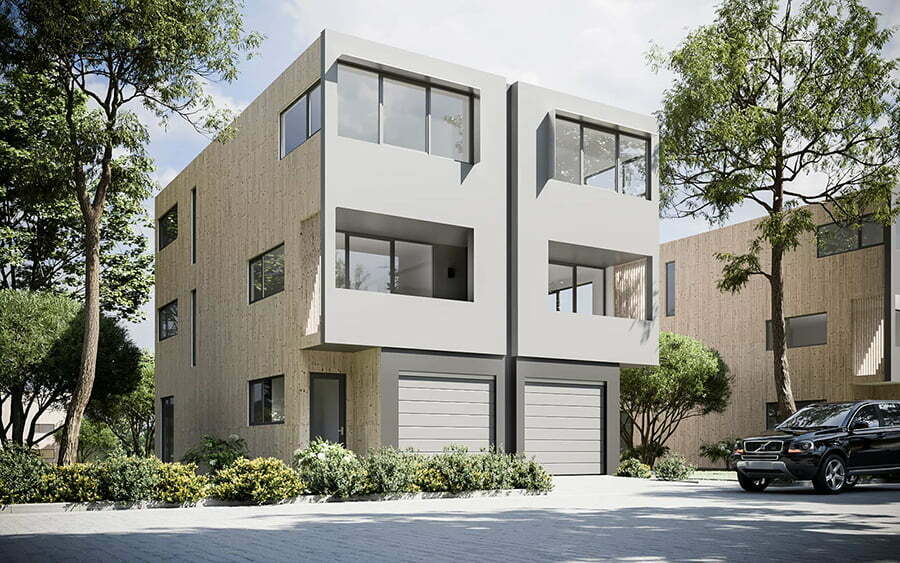 Living Home 11 is a three-story home designed for small lot ordinance (SLO) zoning. This home only needs a width of 18 ft! It's one of Plant Prefab's tiny homes for sustainability and community.
The ground floor has an integrated garage with storage and private entry to the house. Fronting the garage is a bedroom suite. It offers a comfortable place for your guests or families who come over.
You'll find the heart of the home, your kitchen, on the second level. There are also balconies on the front and back of the house, giving you a private place to chill, read your book, or enjoy your glass of wine.
Plant Prefab Kieran Timberlake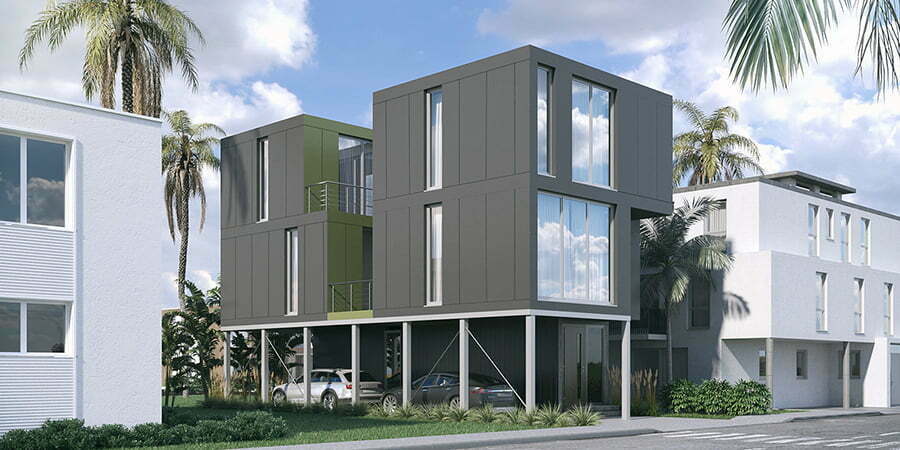 The Kieran Timberlake Living Home 1 is a box home from Plant Prefab. This structure is named after its designer, Kieran Timberlake. It has a total living space of 1828 sqft, has three rooms, two full baths, and one-half bath. It's a customizable home that offers owners several options to suit their budget, lot area, and preferences.
This home features clever-shaped second and third floors creating private outdoor living spaces. There are also separate bedrooms with each private suite.
The cost estimate for his home is $1,418,400. This cost includes the fabrication, site work, transport and installation, design, engineering, and permitting.
Meka Modular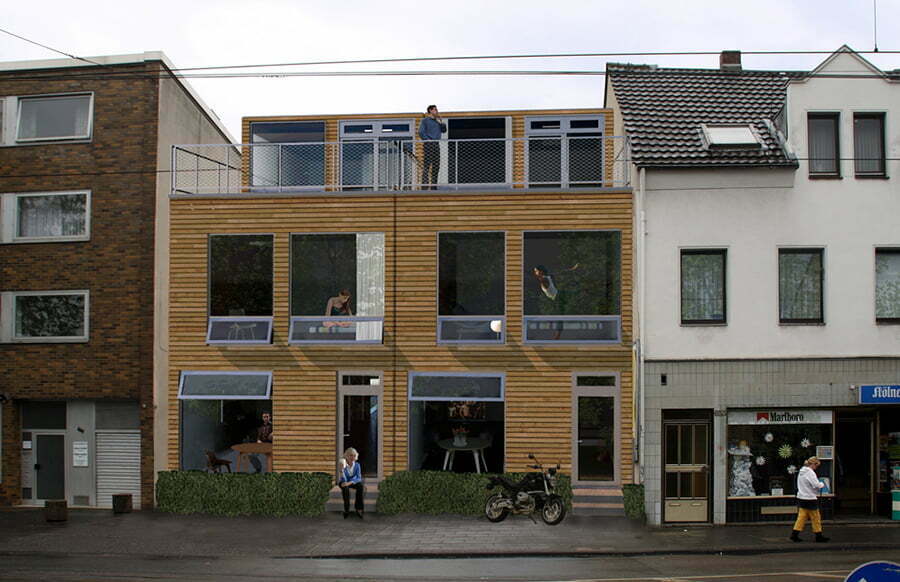 Meka Modular aims to create stories by building beautiful homes. They make environmentally sound modular living and work spaces for all their customers. Their homes are available in all 50 states in the US and 10 provinces in Canada.
The Jam 1920 is one of Meka's standard model homes. It's also among the biggest models they have in the catalog. The Jam has three floors total, with three bedrooms and three baths. The entire home has a surface area of 1920 sqft. The base price for this home is $406,800.
Acorn Deck House Company Coastal
Acorn Deck House Company is the country's original mid-century modern custom house provider. They've been around for 75 years, creating and fabricating beautiful homes for all their clients.
The Coastal home is an Acorn Deck House Company creation. As a coastal home, it's designed to be elevated on posts to withstand hurricane winds, storm surges, and more. This house is completely customizable depending on your needs, preference, and the location you're planning to build it.
Located in Beaufort, this home has three bedrooms, three full baths, and one half-bath. The total living area for Coastal is 2495 sqft. The first floor is dedicated to garage space, while the second and third are where you find the kitchen, dining, living area, baths, and beds.
Acorn Deck House Company Rhode House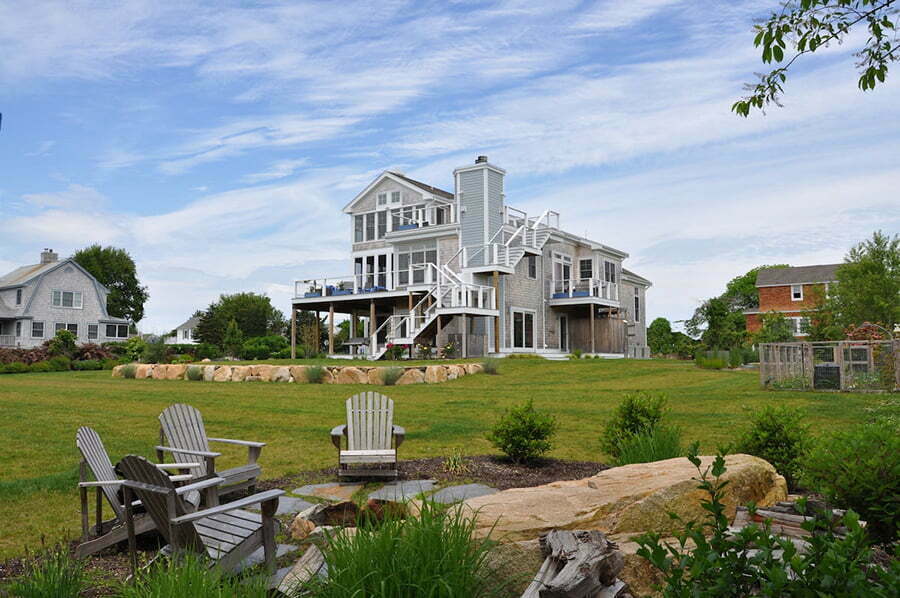 The Rhode House is a colossal home, even bigger than the average traditional stick-built home. One of its significant features is the side exterior staircase from the first level through the third.
This home has a total living area of 4116 sqft and is located in Weekapaug Point. It has six bedrooms, four full baths, and one half, but you have beautiful porches on the second and third levels, perfect for entertaining guests and families.
Celebrate the 4th of July and all the other great holidays here in this homThere'se's no thinking point in inviting people elsewhere with a space that could fit everyone.
BrightBuilt Home Little Diamond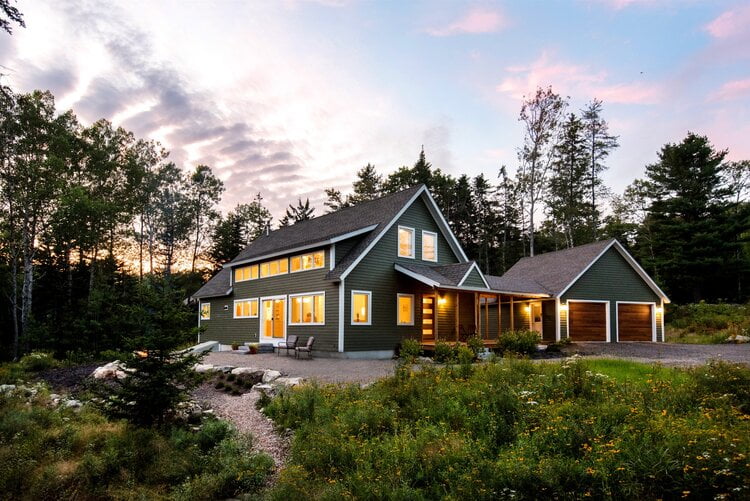 They call it the Little Diamond, but it's not that little at all. This BrightBuilt creation is a modern take on the New England Cape home. It has flexible rooms, lofted spaces, and more.
You'll love the shared kitchen, dining, and living space on the first floor. There's also the first level's primary bath and walk-in closet in the master suite.
Walk some more, and you get to the second floor. That's a new space with an open loft overlooking all the rooms below. This home is an excellent match for families who like to downsize and those who enjoy their day better spending it in the common area than being holed up in their rooms.
BrightBuilt Home Great Diamond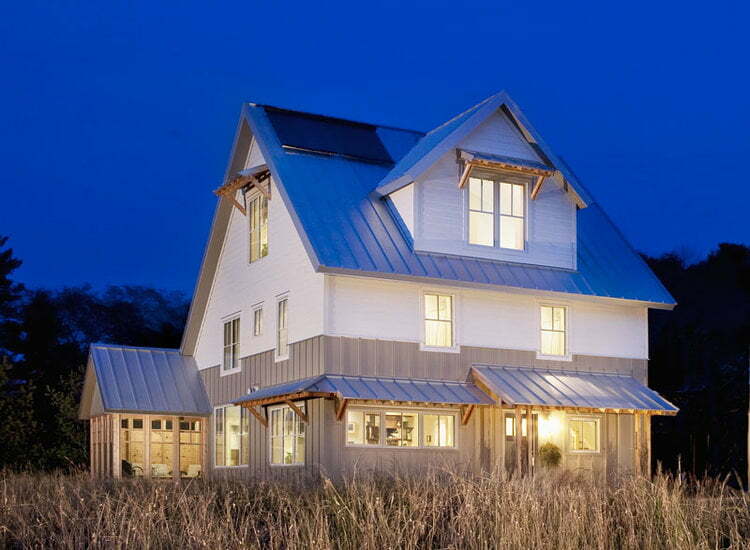 The Great Diamond looks like your iconic barn, but this one perfectly blends comfortability and efficiency in all forms. It's a home ideal for families who love the wild and adventure.
The house's first level features an open-plan living, dining, and kitchen area. It's where people can congregate, bond, and talk freely.
The house can be converted into either a three-bedroom or five-bedroom home. It has two to three full baths, half baths, and a total living area of 2400 sqft.
Container Homes USA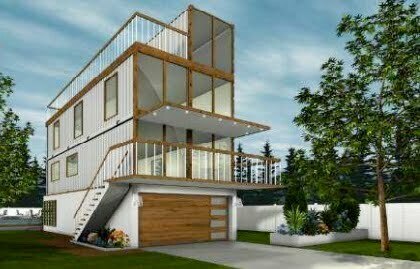 Container Homes USA has several residential home models in its catalogs. Some are single-story homes, while some are meant for bigger families.
This one fits any setting you have. For example, if their residential home that's three-level high. It's a cuistom-made container home complete with an in-law suite. There's also the 2-car garage with a workshop.
Every space in this home is used in a way that's perfect for your needs and lifestyle. You can have the best room as this has three spacious bedrooms too!
EcoCraft Petra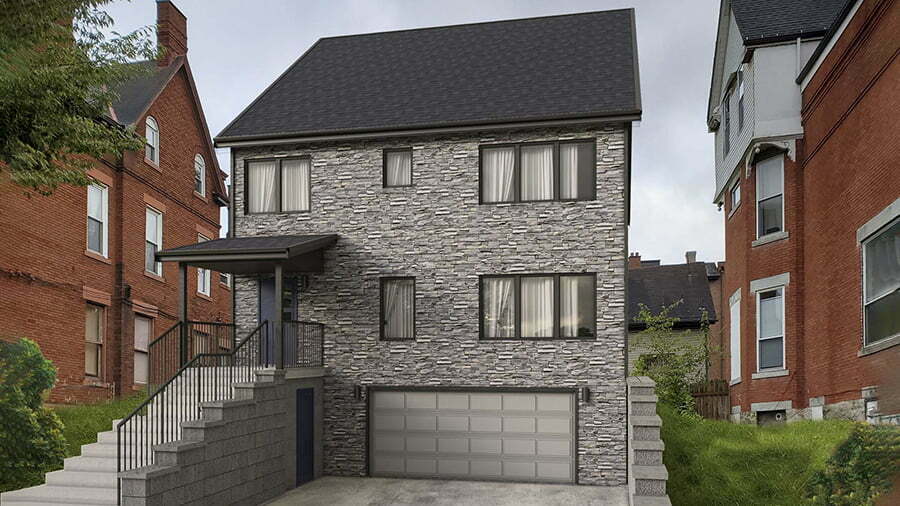 Petra is one of EcoCraft's biggest homes. This home has a total area of 3120 sqft, five bedrooms, two full baths, and two half baths. The goal for this home is to combine modern and urban comfort.
Check out the multiple common areas throughout the home. It allows every family member a private space they can call their own. This home has it all, with a theater-style screening area and a massive workshop.
EcoCraft Luna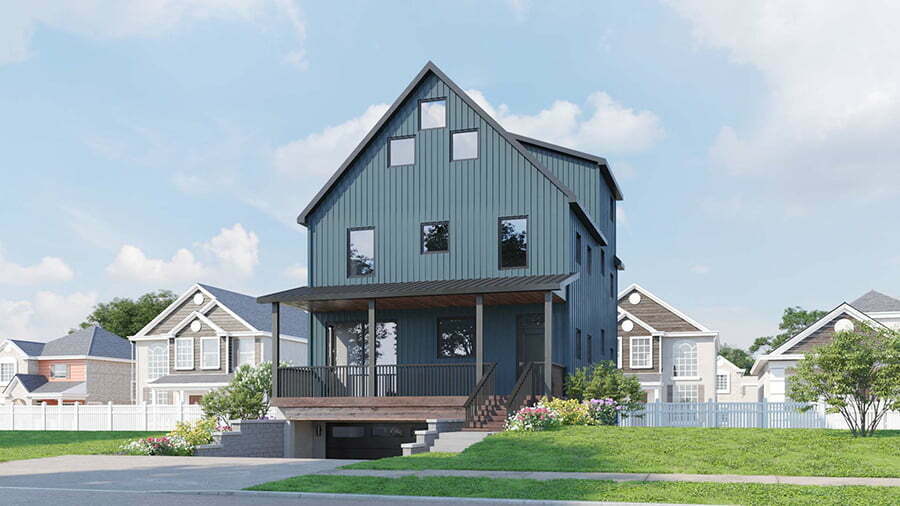 Luna is an original EcoCraft creation. It's a custom-made design from their customers' feedback and custom homes. As a result, Luna was created. It's a three-bedroom house with three full baths and one half-bath. This home has a total of 1940 sqft of space.
You'll see the massive living and dining on the first level. The second floor then has the loft area and two bedrooms, and it's open, so you'll have a view of the first level below. There are also two separate offices complete with sound-dampening insulation.
Luna is designed for efficiency, sustainability, comfortability, and affordability.
EcoCraft EcoMod 2.0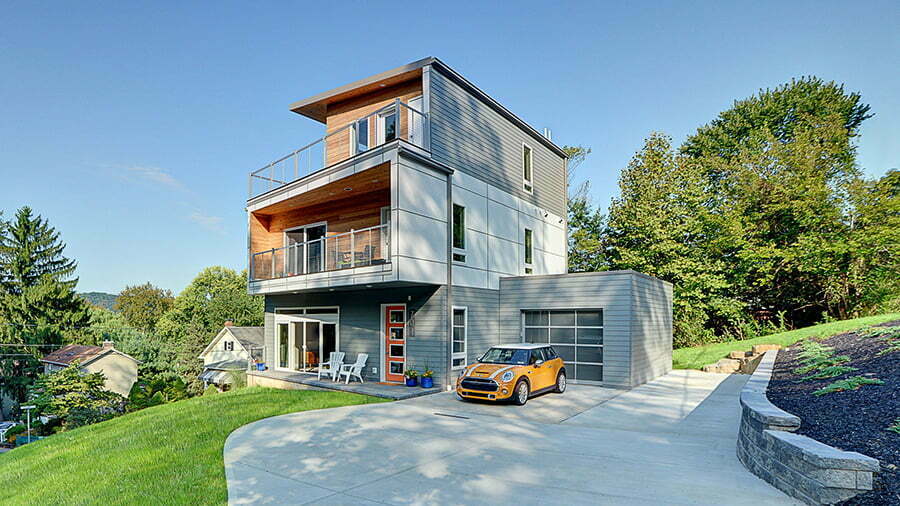 EcoCraft's EcoMod 2.0 is a result of the success of the previous EcoMod home. However, this one takes on a much more modern urban design and construction approach. It features outdoor spaces on every level, three bedrooms, two full baths, one half bath, and a total living area of 2500 sqft.
On the first floor, you'd love the flow of natural light into the house. The open switch back stairs give you a hidden view of the wh le house. The primary bedroom opens to a beautiful outdoor balcony as well.
Related reading: