Last updated on July 26, 2022
Here are 16 places where you can buy recycled building materials for your sustainable construction project. Read on!
Recycled building materials are everywhere around us if we know where to look. Our list just proves this point.
Are you thinking about using reclaimed materials for the next eco-friendly building project but aren't sure where to look? Here, you'll discover the most creative ways to use reclaimed building materials.
Table of Contents
Craigslist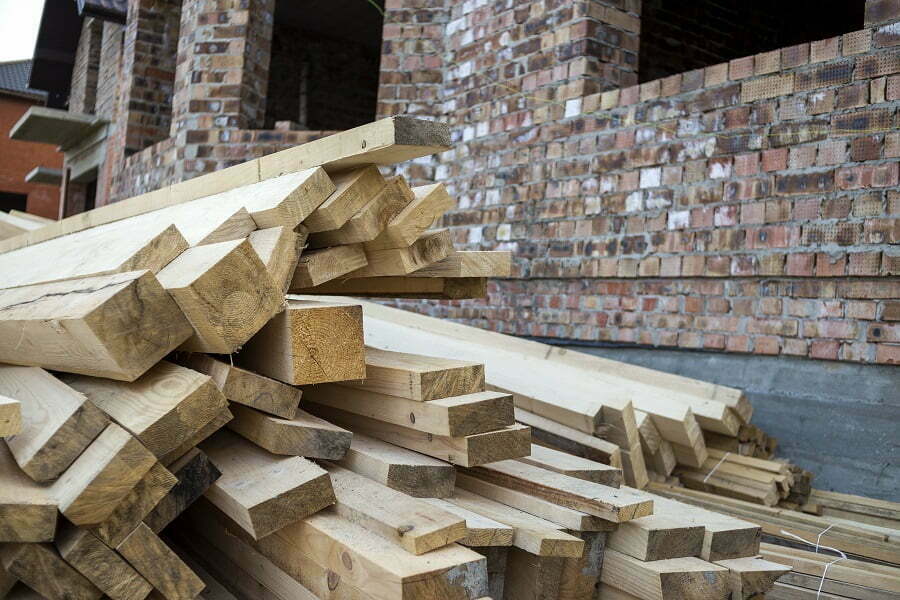 If you're looking for a specific material or item on Craigslist, try searching by city and state with keywords like reclaimed wood, reclaimed bricks, or secondhand. You can also search by type of product and see what's available in your area.
Craigslist has been around since 1995, and it's still going strong today. You can search by location or type of item. There are even specific categories such as "free," which allows users to advertise materials for free. Be sure to read through each ad carefully, though; sometimes, people put ads up to sell stolen property.
Freecycle
Freecycle site lets people give away their extra stuff so others can take it. It works much like an online garage sale — only instead of selling materials yourself, you're allowing someone else to do it. To get started, all you need to do is register for free, then start listing things you don't want anymore. If there's enough interest from local members, you could potentially make some money doing this side business idea!
Nextdoor
If you live in a city or town where there is no local salvage yard, Nextdoor may be able to help you out. If you post a request asking if anyone has any old construction materials lying around, you'll likely receive responses within minutes. People often have extra drywall, insulation, shingles, siding, deck boards, fence panels, etc., lying around waiting to be repurposed. It's Nextdoor.
Habitat for Humanity Restore
The service is all about recycled resources and home improvement items. You can purchase stuff that the outlets get donated for a cheap price. It's the store for building materials. Be sure to check out your local Habitat for Humanity Restore.
Second Hand Stores and Thrift Shops
Thrift stores are great places to buy secondhand items at affordable prices. They often have old furniture that has been reupholstered as well as other used home decor products. Many thrift shops will even sell new items they no longer need at discounted prices.
Garage Sales
If you live near a large metropolitan area, check out garage sales. These events happen every weekend across America and offer up everything from clothing to household goods to electronics. The best part: many sellers list their items for free. All you need to pay is whatever it costs to ship them off to you.
Wood Recycling Stores
Many cities offer programs where residents can drop off their old wooden pallets and crates for use as firewood. These are great resources if you need something cheap and easy.
Scratch and Dent Stores
These types of outlets are great because not only do they offer used goods at low prices, but many times they will take back old products if you bring them in. This means that you don't need to buy something new if you already own another piece of similar quality.
Salvage Yards
Salvage yards are businesses that purchase large quantities of discarded materials. They may specialize in certain kinds of waste, or they could be open-ended operations that accept anything. Most salvage yards require customers to pay upfront before receiving their haul. Once payment is made, the customer receives a receipt detailing exactly what he paid for.
Residential Construction Dumpsters
Look for residential construction dumpsters around your neighborhood. The waste is carried away after the dumpsters get filled. Inquire about the opportunity to reuse some of those materials for your project.
Recycling Centers
Many cities have recycling centers where residents can drop off unwanted items, these include building materials. You can get something for free if you inquire.
Local Businesses
Some companies specialize in providing services related to residential renovation projects. Ultimately, these business generate a lot of construction waste. Some of these construction materials can be reused. You might also be able to save on labor by hiring a contractor who specializes in those specific tasks.
Home Improvement Retailers
You'll probably already know about big box stores like Home Depot or Lowe's, but did you know that smaller retail chains exist too? In addition to offering supplies for DIYers, these small-scale operations might have construction materials that can be reused cheaply or even free.
Local Reuse Centers
These centers exist in almost every major city. They provide an outlet for those who want to get rid of unwanted material without spending time hauling it away themselves. Some charge fees, while others give donations based on what was donated. Check with your local center to see what options are available to you.
Online Sites
There are plenty of websites dedicated to helping homeowners complete home improvements. Many of these sites will help you locate contractors, products, tools, and other equipment needed for various jobs. Be careful, though, some sites require users to sign up for membership plans to access information and use features. Membership fees range anywhere between $10-$100 per month, depending on the type of account you choose.
Other Sources
As mentioned above, there are several online directories available to search through. One popular site is Angi (formerly Angie's List.) This site allows consumers to post reviews of local professionals, including plumbers, electricians, painters, carpenters, HVAC technicians, locksmiths, movers, house cleaners, lawn care providers, pool maintenance specialists, real estate agents, security guards, tree trimmers, window installers, and others.
FAQ
What building materials can you find at your local Habitat ReStore?
Habitat Restores offer a wide variety of reclaimed wood from old barns, homes, churches, schools, warehouses, factories, and even boats. The store has over 100 different species of hardwoods ranging from red oak to maple to cherry to mahogany. There are many varieties of softwoods: cedar, pine, cypress, poplar, elm, ash, birch, hemlock, spruce, fir, larch, and more.
Is there anywhere I can donate old cabinets, sinks, mirrors, and other fixtures?
If you're looking for items to recycle, check out Freecycle, which connects people who need things with those willing to lend them.
How do I make sure my new project uses only sustainable materials?
The best way to ensure sustainability when working with construction materials is by using green building practices. Green buildings incorporate energy-efficient technologies into their design that reduce or eliminate the consumption of fossil fuels during production and installation. These include passive solar heating systems, rainwater collection tanks, low-flow plumbing fixtures, high-efficiency appliances, and efficient lighting. In addition, they often feature environmentally friendly finishes like bamboo flooring, hemp siding, and soy-based paints.
Where can I find free building materials?
There are plenty of places where you can find free building supplies. Here are some resources: Craigslist, Freecycle, Local Reuse Center, etc.
Related reading: