Last updated on January 24, 2023
These are the top ICF prefab homes from the most reputable manufacturers. Read our digest.
Insulated Concrete Forms (ICF) are a modern and more common approach in homebuilding, especially prefab manufacturing.
The method uses blocks of polystyrene foam with spaces in between. The concrete is then poured out into the spaces. The technology is similar to prefab sandwich panels.
This way of building homes means that prefab structures are well-insulated, much more robust, and durable. ICF prefab homes are residential structures that are made to last.
Several companies in the US and other countries offer ICF prefab homes. Here is a list of the manufacturers you can check out and their featured homes.
Table of Contents
Leigh Overland Architect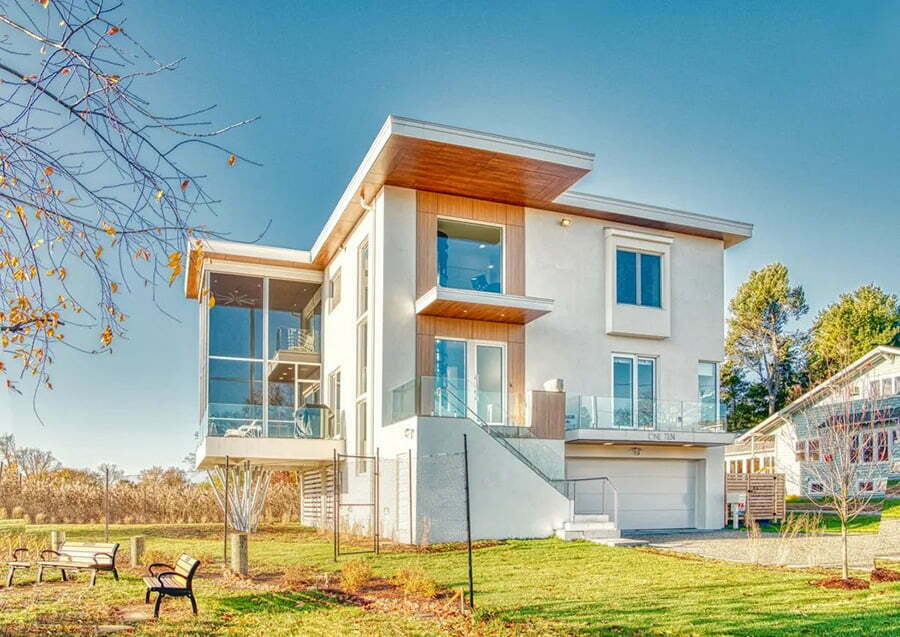 Leigh Overland Architect Overland Design Group brings you efficient and fire/storm resistant homes wherever you are.
While many still stick with the traditional wood-frame construction, many homeowners today favor advanced building systems. ICF is the way to go for that. It's made of hollow foam blocks stacked on top of each other.
The company has over 600+ home projects. They also have 50 new ICF homes on the market.
One of their recent projects is a two-story home with a finished basement. The basement shares a huge space with unfinished storage and a garage. It has a total space of 537 sqft. The first level has the music room, the living/dining area, the kitchen, the pantry, a full bath, and one bedroom. In total, it has 1158 sqft.
The second floor is where the other two bedrooms are located, a full bath, and a home office with a total living space of 685 sqft. It's a grand home with ample space for entertaining family, friends, and guests.
ICF Homes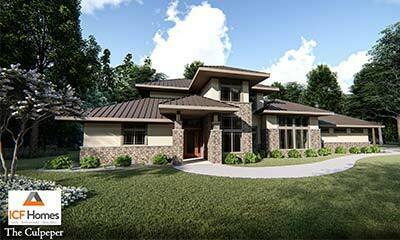 ICF Homes is a quality construction company based in Virginia. They focus on building energy-saving homes with higher-quality interior air, high air resistance, and more. Guaranteed you get a home that's warm and all cozy inside.
The professional team at ICF Homes aims to provide homeowners and buyers with a beautiful journey to their next dream home. They constantly improve their building techniques to give their client base more options and selections.
There are several homes in their catalog. The Haymarket, for example, is a concrete home built to last. This is a 4987 sqft home and has everything from the basement, garage, workshop, and saferoom.
Haymarket is a beautiful home with four bedrooms and four full baths. The safe room is located on the room porch. There's also the optional theater or workshop space. This grand home is perfect for corner lots, mountains and lakeside, and more.
AMVIC Building Systems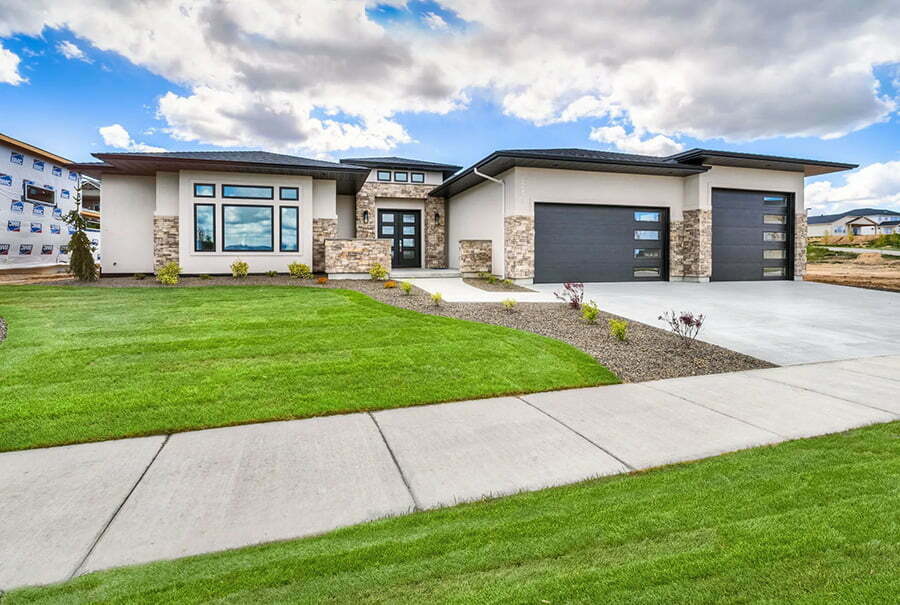 Amvic Building System provides innovative design and manufacturing solutions to its clients. The goal is to create comfortable homes and top-performing in terms of energy efficiency, durability, and affordability.
The company was founded in 1998 after its founder Victor Amend finished his research on the ICF market in Canada. That's how the journey of providing sustainable and energy-efficient homes started.
Aside from residential buildings, they also build commercial places. The Amado Estate Winery is a prime example. It's a winery and banquet space in Ontario with the most beautiful backdrop. It's infamous for its structural integrity, which is most important for temperature control for wine production.
This estate has a total space of 20,000 sqft, all in a one-floor area. It's composed of several stone buildings, with floor-to-ceiling glass windows.
Turtle Wall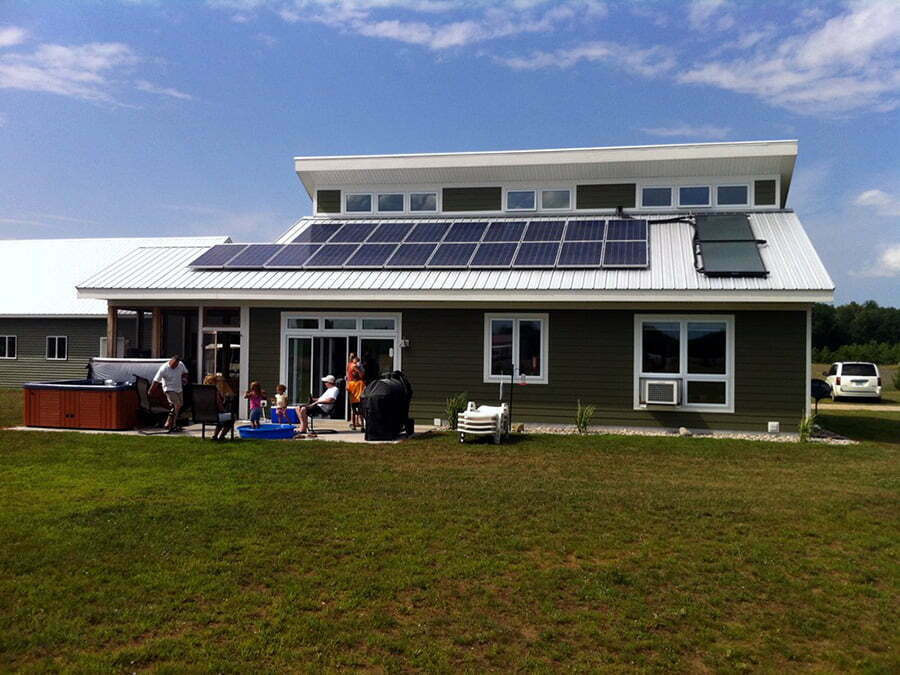 Turtle Wall has been Michigan's premier ICF manufacturing and construction company since 2005. With concrete construction getting increasingly expensive, finding more innovative ways to get inexpensive yet sturdy homes and buildings are imperative.
Their gallery has sample models and projects you can check out. This allows you to get a feel of what ICF homes are. one of their featured projects is the Castle. It's also one of their largest custom-made ICF homes.
The Castle is a dream come true for retiring owners. It's their mecca of a home, custom-designed for their preferences, needs, and budget. This is a uniquely-shaped house from its outside look, the tower, the bridge, and the archway. It's built to maximize the approaches of ICF construction.
Turtle Wall also has retail buildings and tiny homes. Check out their catalog via their site.
Ecocast Homes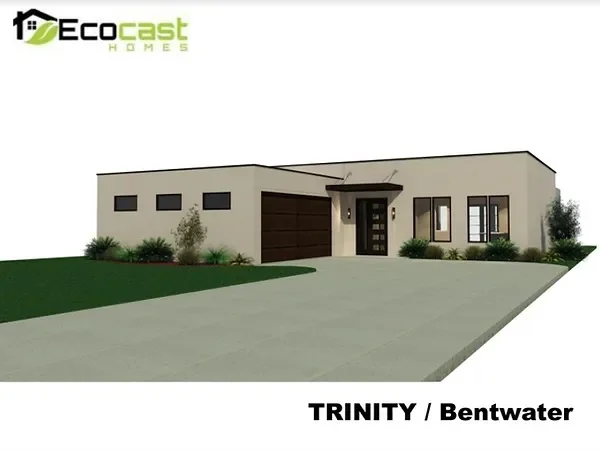 Ecocast Homes boast their efficiency and quick turn-around with just two months until move-in. They have a four-step process from planning to purchasing. First, there's the year-round operation. This means doing all the precast steel-reinforced concrete panels for the walls and the floorings.
Next, there's the project kick-off, where owners choose their floor plans. The third step is the groundbreaking, where the pre-fabricated home is delivered and assembled to your location. Lastly, there's all the installation of plumbing, insulation, and electrical systems. Move-in is within two months after the project kick-off!
Trinity is one of their best ICF homes. It's a 2542 sqft house with two-car garage space. This house has four bedrooms, two full baths, a spacious living room and dining, a separate kitchen space, a luxurious primary bedroom with a spacious walk-in closet and full bath, and much more.
Logix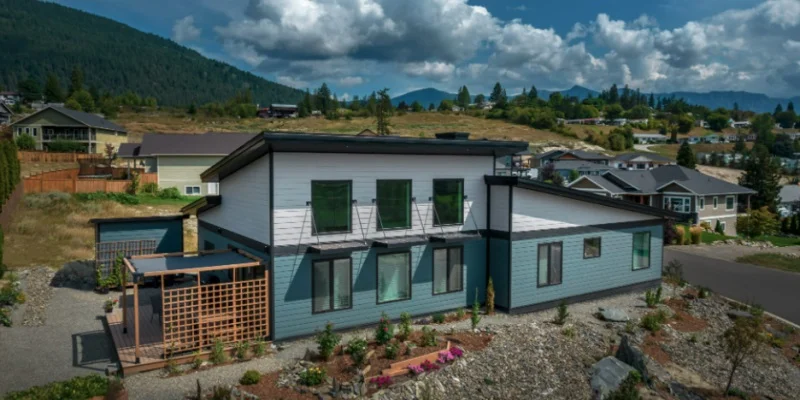 Logix offers engineered insulation products. The company also has small home series that aren't only affordable but are also attractive and disaster-resilient. Logix is all about innovative and engineered designs via their methodical installation and detailed recommendation.
There are several home series available for you to check. There are the slight home collections, the west coast collections, and the heartland collection.
From the West Coast collection is the Heartland. It's a quaint tiny home with 506 sqft of living space. The home features a kitchen, living room, one bedroom, and one bath. Additionally, there's a foyer you can reach from the bedroom.
Mangum Builders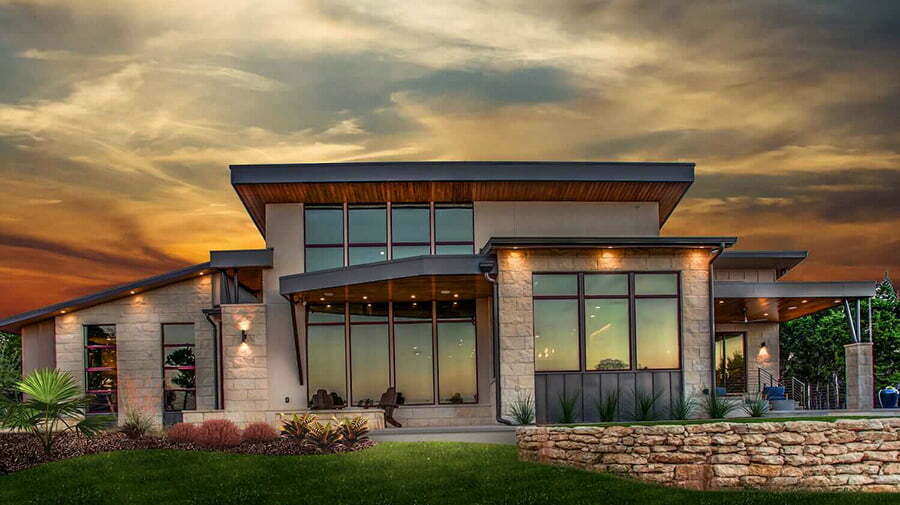 Mangum Builders will help you get the home you've always dreamed of and wanted. ICF homes are different than your typical residential houses. These homes use cast concrete walls stacked between layers of foam insulation. Thus, the strong foundation that creates an airtight and energy-efficient house.
Their website lists all the home models they have, including the following:
Warm Contemporary
Mediterranean
Inner City Models
Spanish Hacienda
Texas Modern
Farm House
Victorian Model
Traditional
The Golia Ranch, for example, is a farmhouse model. It's a modern farmhouse that's fully sustainable and expansive. One of its biggest flexes is so open and close to nature that you can enjoy the Texas starry night all year round.
The Barton Greenbelt is a reconstruction project from its warm contemporary homes. Instead of just a simple remodeling, it became a whole new custom-made home with new walls, ceilings, and floors.
ThermoHouse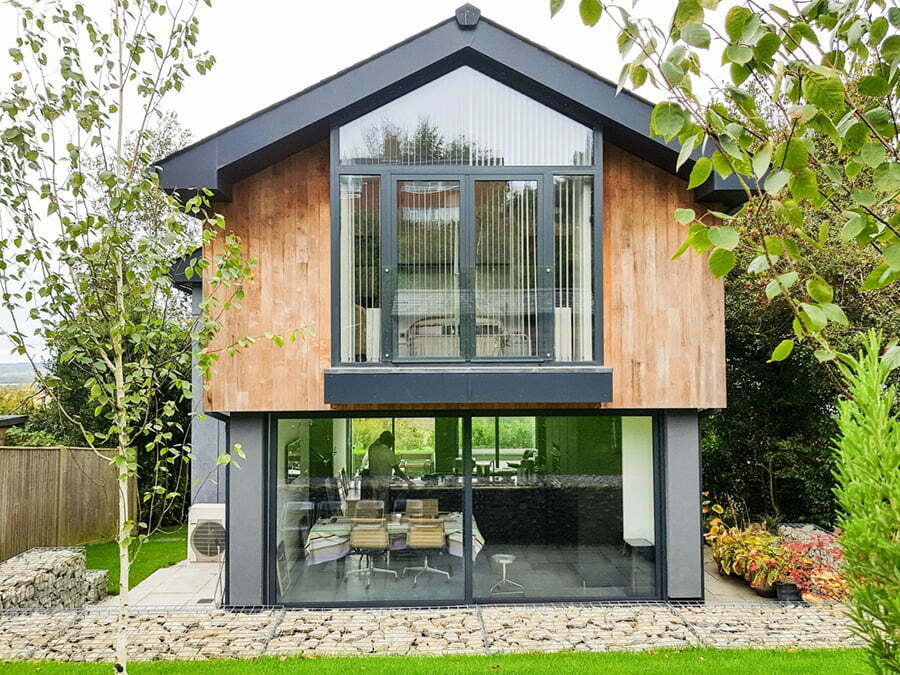 ThermoHouse builds residential and commercial buildings. They're also a commercial building manufacturer that offers an all-in-one solution. With the engineered concrete core, their buildings are all certified, fire resistant, and have a 60-year system guarantee.
One of their projects is the property in Hammersmith, London. The idea was to create a landmark building for worship. With that, they did it with curved forms and maximizing internal spaces and natural lights.
Related reading: