Last updated on June 21, 2023
Looking for the most-efficient and portable solar panels for your home or outdoor activities? These are our picks for the best flexible solar panels. Read on!
There are several types of solar panels. And every one of them has its use. Flexible solar panels are different from the rest for their portability, versatility, and ease of use. Albeit being underpowered, they are irreplaceable in any tiny home, RV, a boat, or even if you want to power a shed in your backyard.
In many cases, such as having to install panels on curved surfaces, flexible cells are the only choice. This type of panel isn't the most expensive too, so it might be your way to getting started with solar power. In any case, you need to shop around for the best choice.
How to choose flexible solar panels?
It is actually pretty simple:
Most flexible panels differ only by their power output (100 to 300 W).
You need to decide how much power you need and how many panels you will need to get.
Where are you going to use them? How much weatherproof you need them to be?
How portable they need to be?
Your budget.
There are some common pitfalls to look out for.
Here what you need to watch out for:
Heat resistance – many panels lose flexibility over time because of heat.
Saltwater use.
How they perform under partial shade.
Keep these things in mind and check out our top picks for the best flexible solar panels. We've researched them extensively to make the right picks. Please note that we may get compensated for qualifying purchases by Amazon at no expense to you (where indicated by #ad).
Table of Contents
Flexible Solar Panel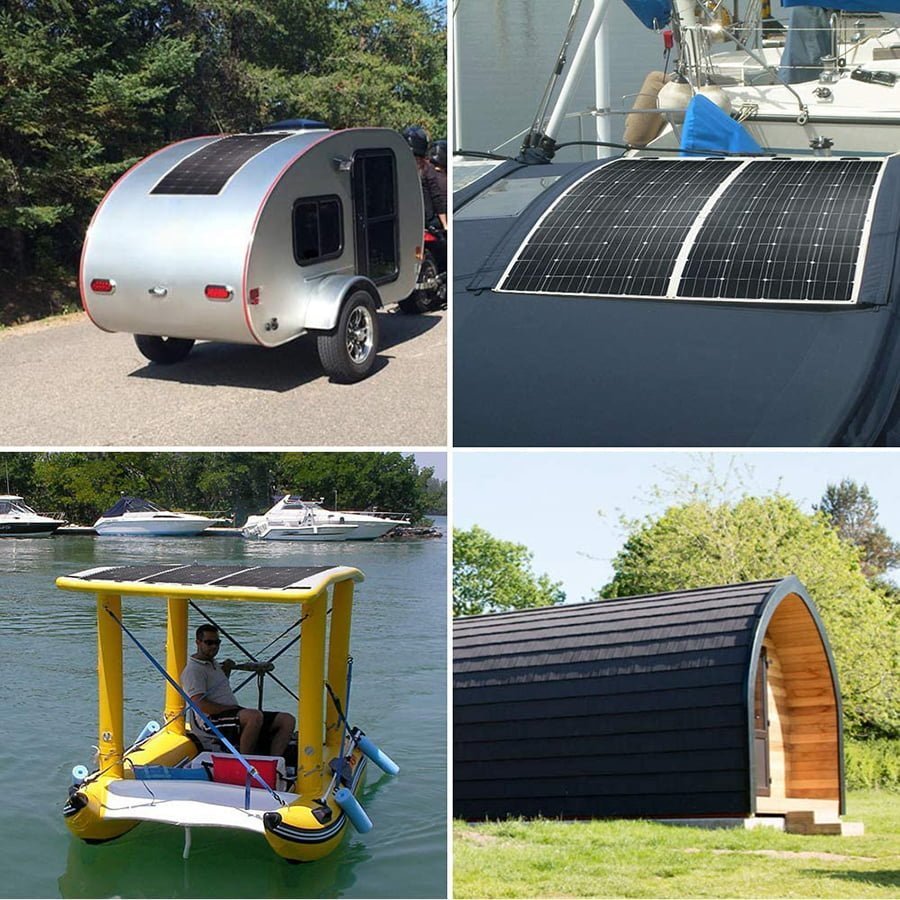 An extremely thin and flexible solar panel is a great option to use at home and on the go. You can power up your home or take it camping, on a boat, or just power up a shed.
Pros: capable of meeting a wide range of applications; very lightweight power panels make it easy to transport and install; discreet and thin; highly durable.
Cons: grommets are not suitable for saltwater marine use; lacks holes for mounting.
Windynation Solar Panel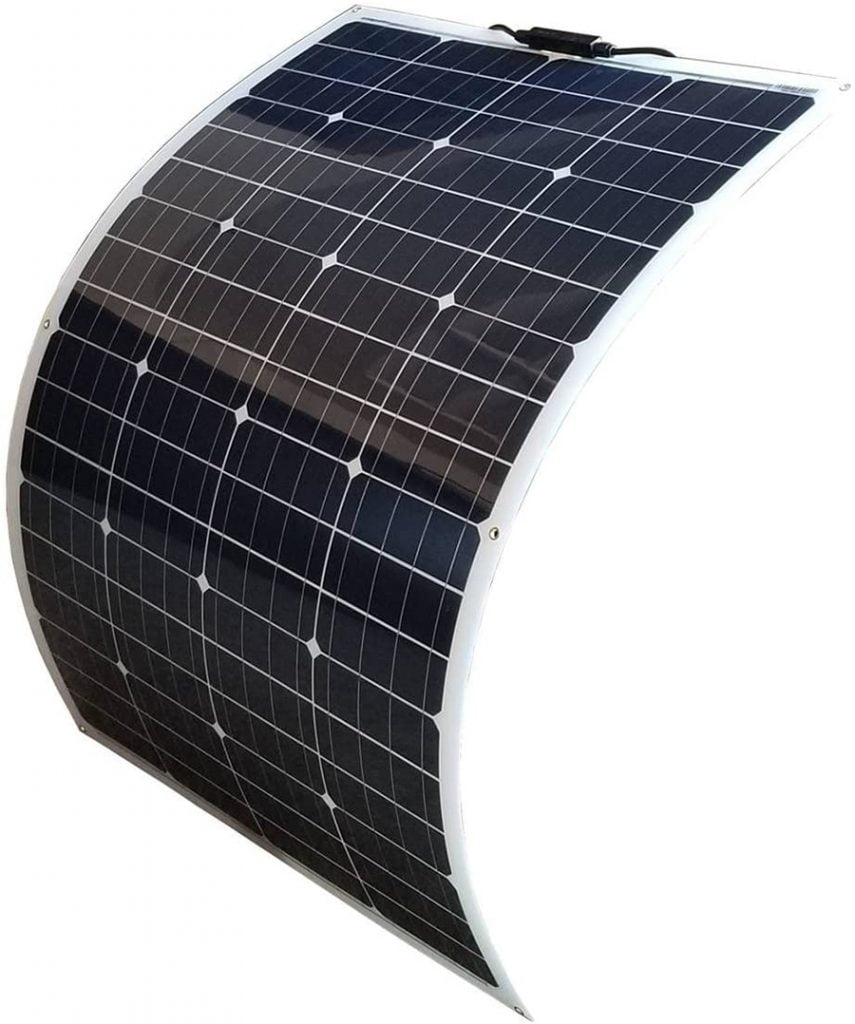 This thin and flexible solar panel is ideal to charge any battery. So you can use it on the go or at home.
Pros: flexibility allows the panel to be flush mounted to curved surfaces; water-resistant; extremely lightweight and efficient; easy to install; the flexibility and size are great.
Cons: when it gets hot, the plastic backing on it gets too flexible.
Flexible Solar Panel Kit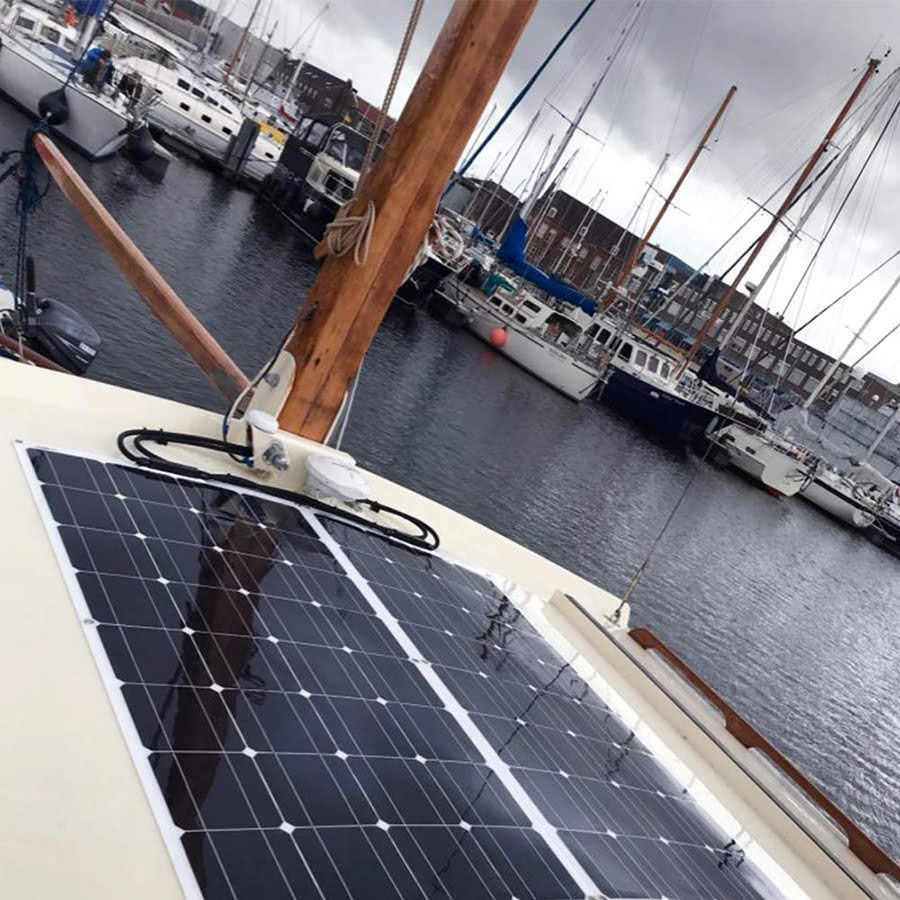 A solar panel system kit that is ideal to be mounted on any curved surface. These are durable and weatherproof so they can be used under any conditions.
Pros: these types of solar panels are very good even in overcast cloudy weather, rain, etc.; lightweight and flexible; easy to install; highly durable, it can withstand high wind-pressure, snow loads and extreme temperatures.
Cons: the charge controller has lots of custom features, however, it does not show the voltage coming from the panels.
Flexible Solar Cells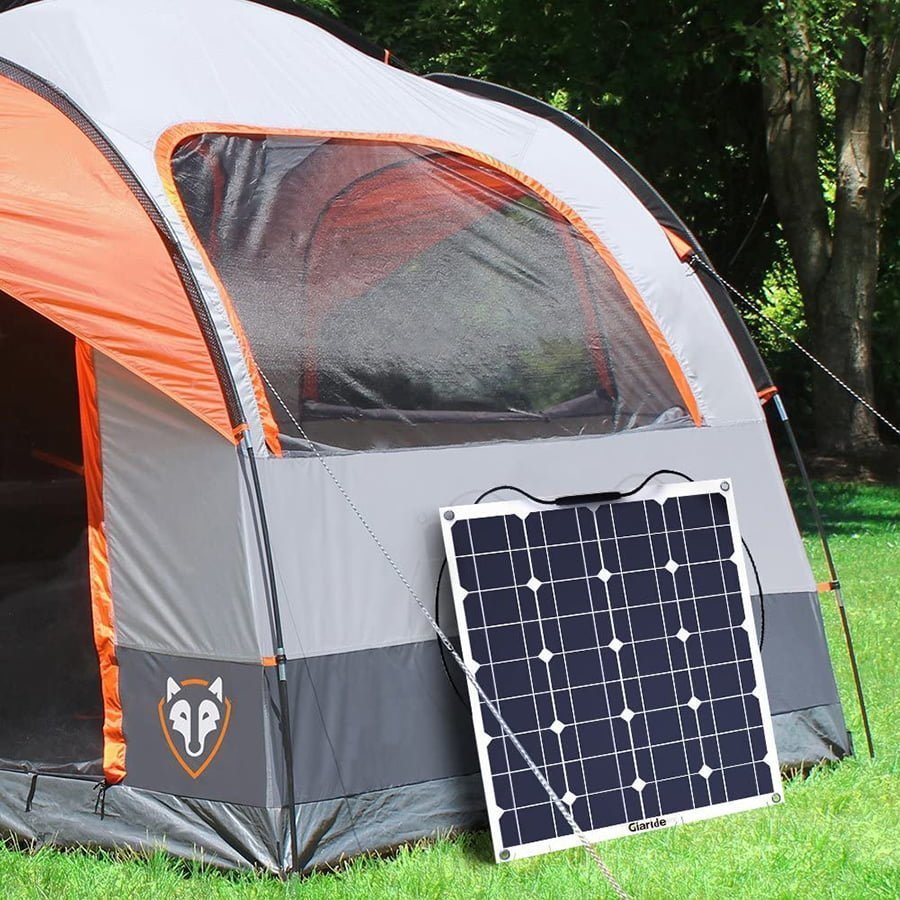 Flexible cells to take with you camping or to power up a tiny house. It's a great addition to your gear.
Pros: has a short circuit and surge protection technology to keep you and your devices safe; flexible panel; reliable and powerful panel; very easy to install.
Cons: charges car battery but warps on dash heat.
Flexible Marine Solar Panels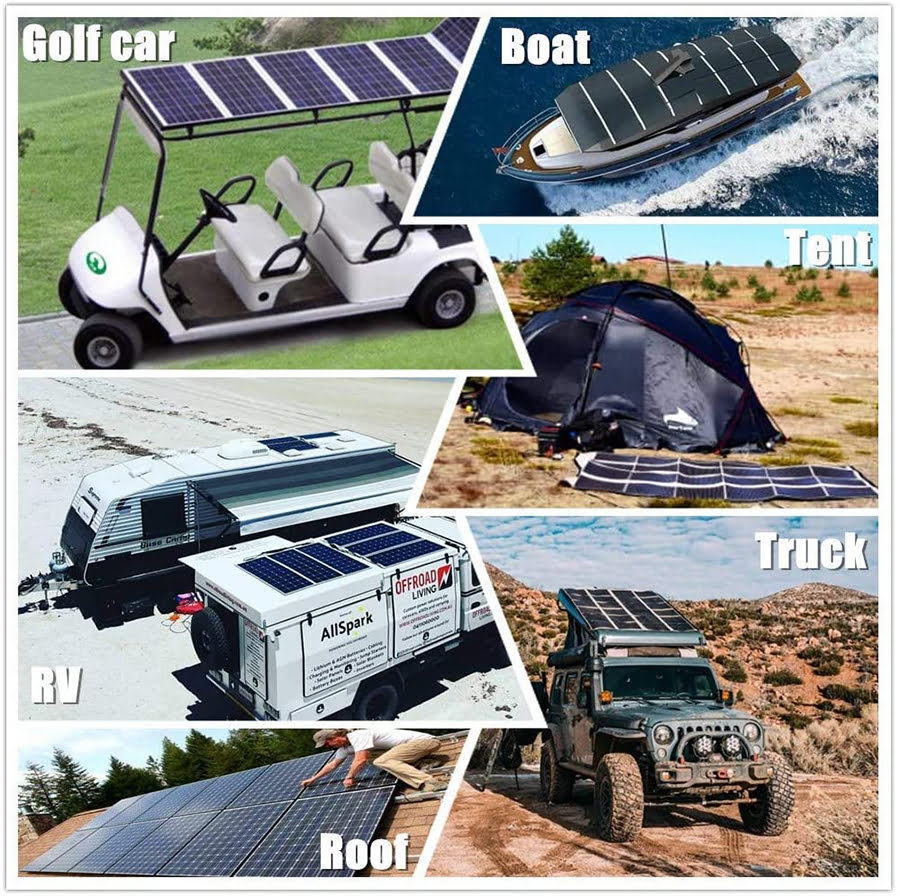 These flexible solar panels are great for marine use but it's not limited to that. Take them anywhere from home to the road. They will power you up.
Pros: junction box with diodes for safety protection; has a solar cable to connect your panels to charge controller; flexible; comes with six grommet holes as well; the kit includes everything you need to hook it to an RV.
Cons: lost flexibility after sitting in the sun for a few months.
High Output Solar Panels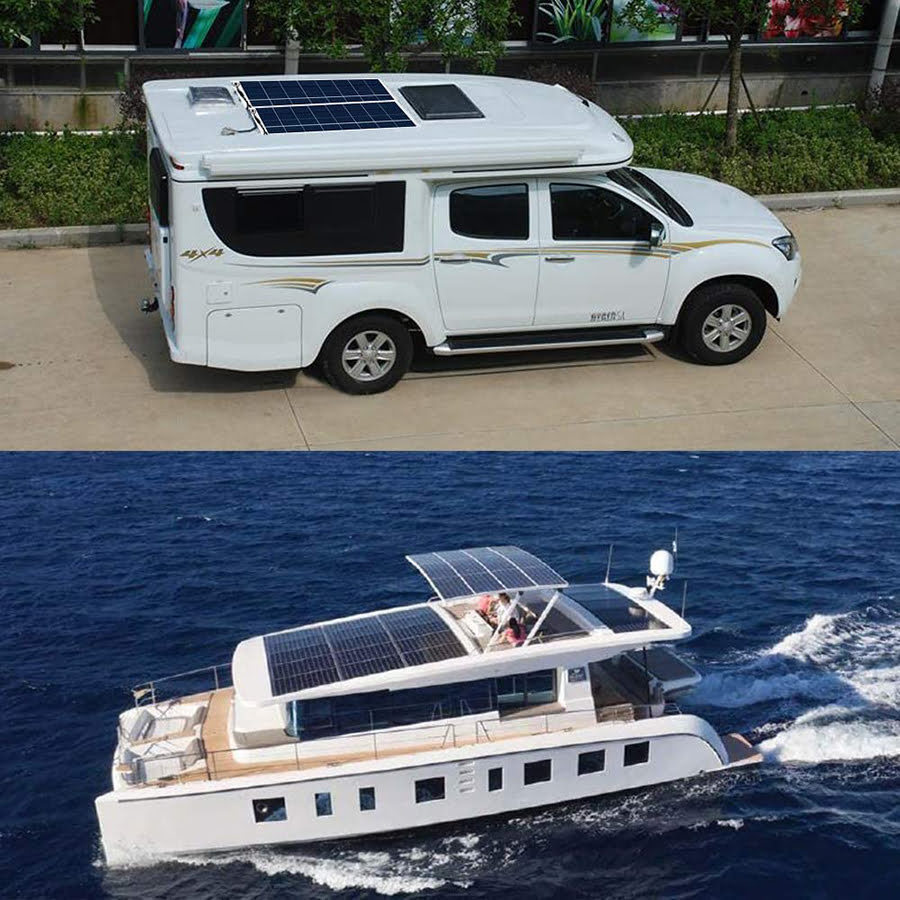 Flexible solar panels aren't built for high power but you can get something of them by combining several cells. This kit provides 300 Watts and you can combine several of them for your power needs.
Pros: this solar panel is a good choice for curved surfaces; scratch-resistance makes it suitable as a protective layer over the solar cell; excellent chemical resistance, weather resistance, and corrosion resistance.
Cons: lamination is not that good in terms of quality.
Roll Up Solar Panels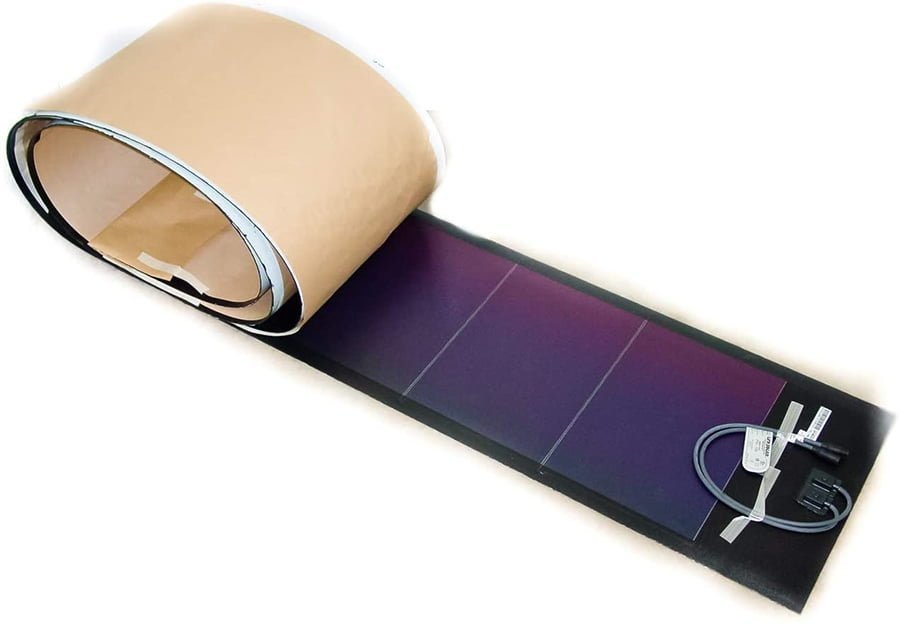 These panels are so flexible you can simply roll the up after use. They are ideal to take with you anywhere.
Pros: easy peel and stick installation; you can roll it to carry around; has glass-free modules against breakage due to hail or vandalism.
Cons: the length of the laminates is a little hard to work with.
Sunpower Solar Panels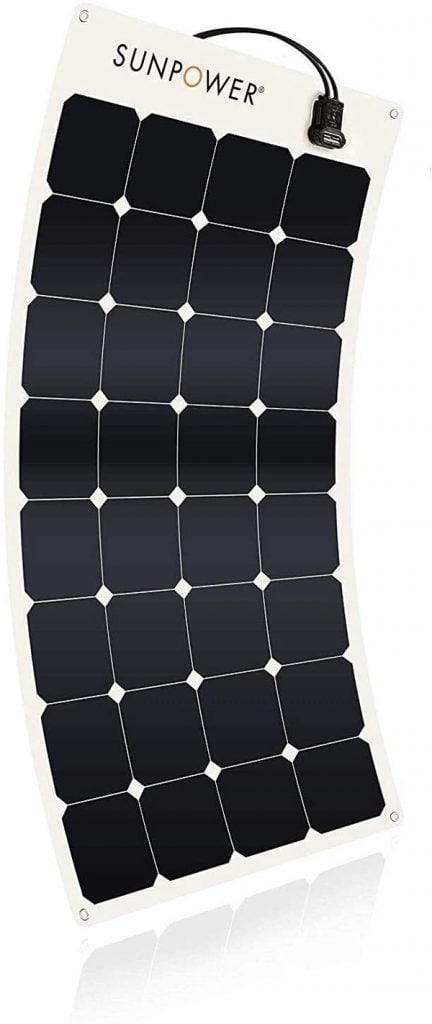 Sunpower is a popular brand for flexible solar panels. It's a must-have on any top list.
Pros: high power output and charging capacity in the product class; light-weight and easy transport and installation.
Cons: partial shade will almost render them useless, very little voltage and amperage.
Solbian Solar Panels
Solbian is another great brand for solar panels and it's worth your consideration.
Pros: flexible and lightweight; completely waterproof and resistant to saltwater; integrated bypass diodes to minimize output losses associated with partial shading; choice of a smooth or textured top sheet.
Cons: bad warranty.
Sunyee Solar Panel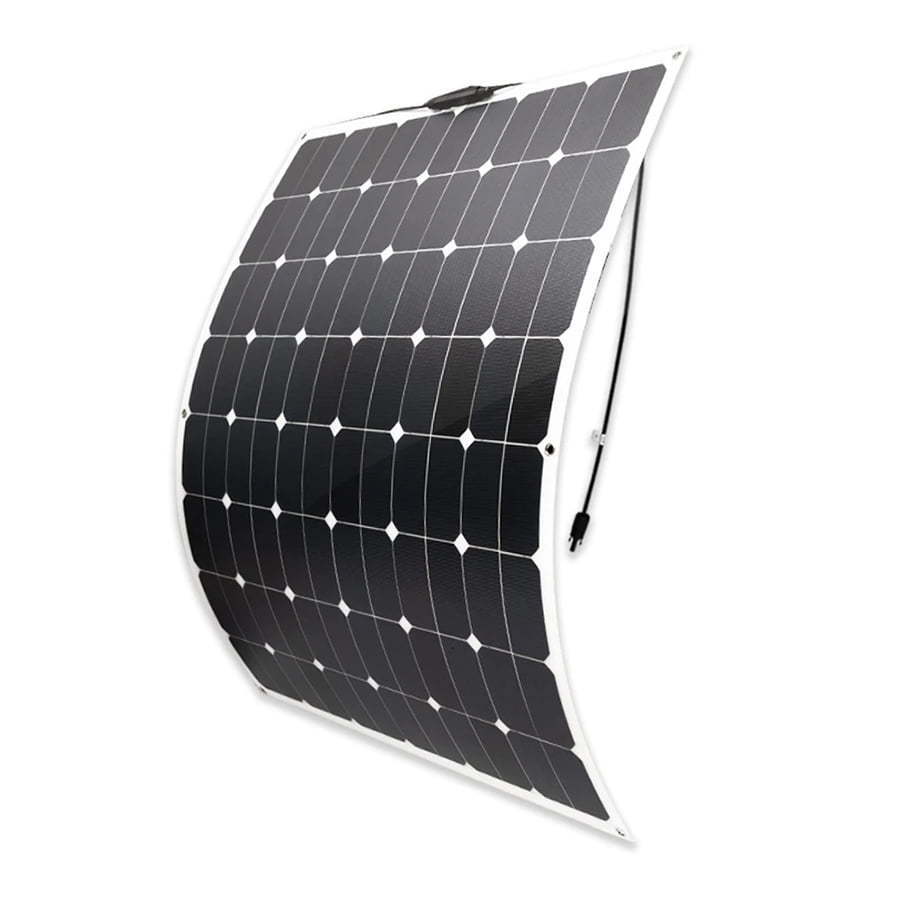 One more popular brand to top the list.
Pros: durable and high conversion efficiency compared to normal monocrystalline cell; eco-friendly; very portable; has a premium junction box with built-in seal ring.
Cons: easy to crack the cells also in normal use.
Related reading: