Last updated on May 28, 2023
Here are the benefits of choosing full-service movers and why it's the way to go. Read on!
Once you've moved once or twice in your lifetime you know how much of a burden the task can be. Even if you have a family of four, packing, lifting and transporting your home can add hours of unnecessary stress to an already stressful move.
Thankfully, full service movers can take care of everything from packing and transportation to waste removal.
Below you'll find out everything you need to know about full service movers.
Let's get started.
Table of Contents
What are Full Service Movers?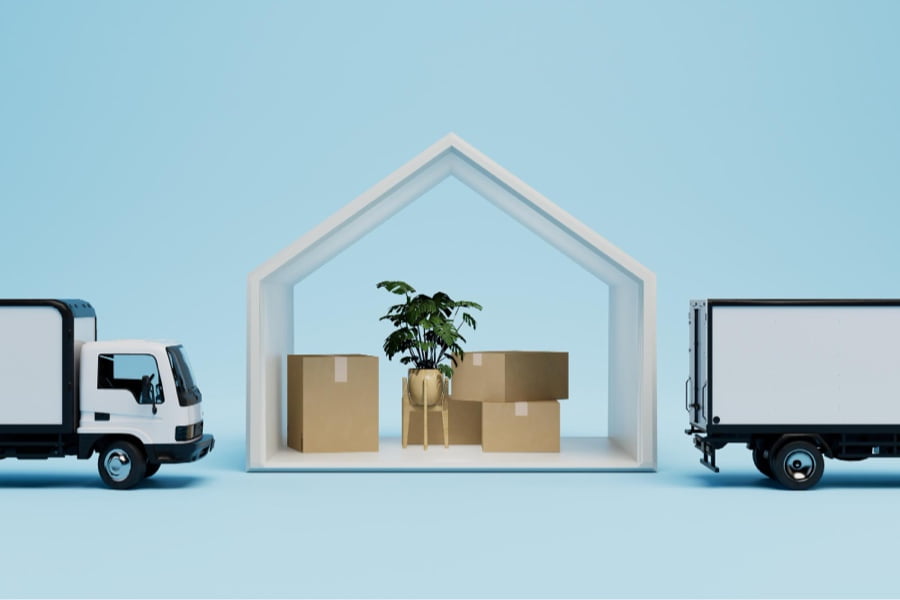 Full service movers are a professional service that will help take care of everything involved when it comes to relocating. That includes providing all the materials necessary, like tape and moving boxes, packing, unpacking, loading and unloading as well as transporting your belongings.
If you are able to afford such a service, you won't have to waste a second of your own time on relocating. This can be a great option for anyone who's moving down the street or across the country.
What Does Full Service Moving Include?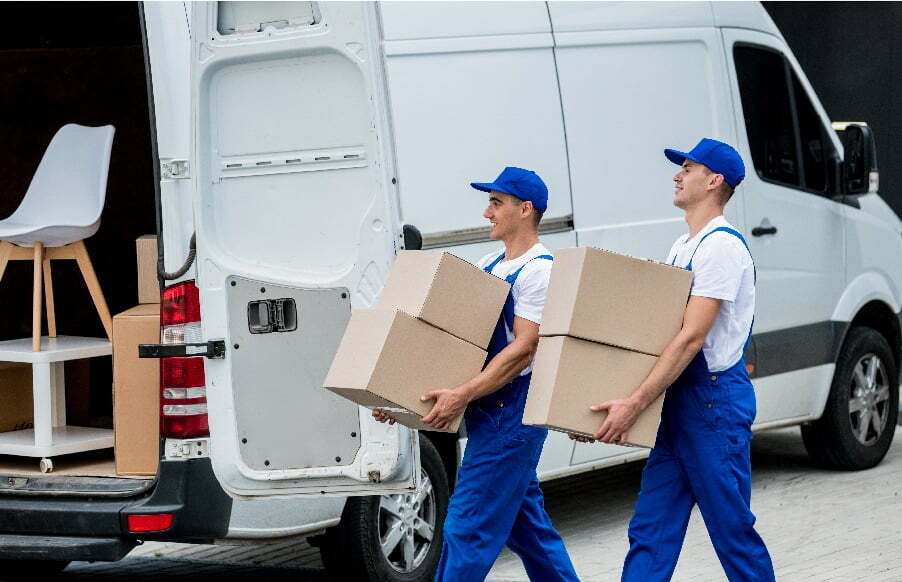 Packing/Unpacking
One of the worst parts about moving is packing all of your belongings. It not only takes a long time, if you aren't experienced, you may pack your fragile goods without the proper care, leading to damage during transportation.
Full service movers will ensure that all your belongings are packed safely so that they are safe during transit and arrive in one piece. They also will unpack your belongings and put them wherever you like when you arrive at your destination.
All you need to do is let your movers know where you want your belongings and they will listen to your orders. This is the only thing you'll need to do when you hire full service movers, allowing you to put your attention elsewhere during a stressful move.
Furniture Disassembly/Re-assembly
Full service movers also will disassemble your furniture and reassemble it. One of the most difficult aspects of moving is getting your furniture to a new location in one piece. Furniture can not only be heavy, but be awkward to move, and without the manpower, you may have difficulty loading it into place
You may also have decorative pieces or a heavy piano which will require special attention. Movers are aware of the issues that arise during moves and are fully equipped of handling most problems that you face during a move.
Loading/Unloading
All you need to do is let your movers know what to take and what not to, and they'll do the rest. Organizing your belongings will take a while, so do it without having broken your back by hiring professionals that can do the work for you.
Electronic Packing
All of your electronics will be packed professionally so they arrive safely on arrival. With so many homes having thousands in electronics, it's important that your devices are handled with care.
Transportation
You won't have to rent a truck or travel to your destination yourself if you go with full service movers. This is great if you opt to travel by air, and save potentially days of travel if you are moving from coast to coast.
Waste Storage
At the end of your long move, you'll end up with many packing items that you'll have to take care of yourself. Full service movers are going to clean up after you, leaving your home looking spotless. If you decide to move, that's an additional task you'll need to undertake during your long move.
Optional Storage
If your lease is ending but your new home isn't going to be ready in time, you can opt to store your belongings in storage. This will add to the total cost of your move, so be aware that it isn't included in the total cost.
Car Shipping
Shipping companies can also help you transport your vehicle as well as the items inside of your home. This will also add to the total cost, but if you are insistent on moving without any stress whatsoever, it may be better to book a flight and let the professionals do the rest.
The Takeaway
In conclusion, full service movers offer a comprehensive solution for individuals or families who are looking for a hassle-free and convenient moving experience. By entrusting the entire relocation process to these professionals, you can save time, effort, and even potential damage to your belongings.
According to Three Movers Full Service, full service movers also provide specialized services such as professional packing for electronic devices and the option for waste storage. They ensure that your electronics are packed safely, reducing the risk of damage during transit. Moreover, at the end of the move, they will clean up the packing materials, leaving your new home spotless and saving you from the additional task of waste disposal.
While optional services like storage and car shipping come at an additional cost, they offer added convenience for specific situations. If your new home is not yet ready or if you need to transport your vehicle, full service movers can accommodate these needs, allowing you to focus on other aspects of your move or even travel to your destination by air.
Related reading: