Last updated on April 7, 2023
Here are six clever ideas on how you can design your house and garden for minimal ongoing maintenance. Read on!
Are you looking for a way to have a beautiful house and garden that requires minimal time and effort? With hectic jobs, social lives, family obligations, and other daily tasks taking up so much of our time, it can be difficult to find the balance between aesthetic beauty and low upkeep.
Well, look no further! This blog post explores some top designs that make it easy to keep your home and garden looking great without having to spend countless hours (or dollars) on maintenance.
From choosing materials wisely to experimenting with different landscaping techniques, you'll get plenty of practical tips here! Get ready for an enjoyable read – let's dive into how you can easily create an amazing living space with minimal fuss!
Table of Contents
Utilize Hardscaping – Concrete, Stone, and Gravel Pathways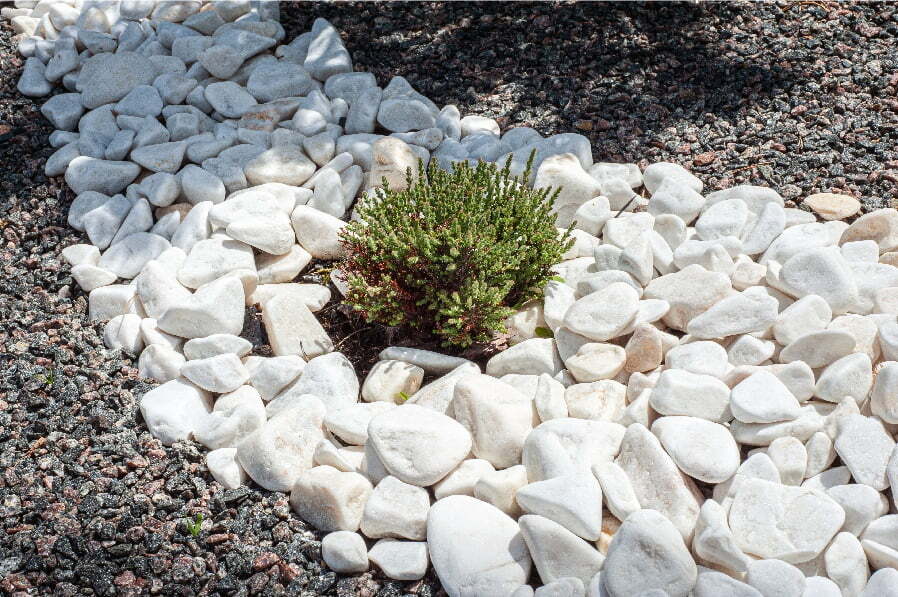 Hardscaping is growing in popularity for outdoor landscaping purposes, as it helps to reduce overall upkeep requirements.
Hardscaping can include pavers, edgers, pathways through gardens of gravel or stone, steps and retaining walls constructed from rock or brick, water fountains and other features made from concrete and similar materials, and much more.
It adds visual interest to your garden while helping ensure that the area remains manageable without too much effort on the part of the homeowner.
Hardscaping is a low-maintenance option compared to lawns that need regular weeding and mowing to remain neat.
Create a Maintenance-Free Garden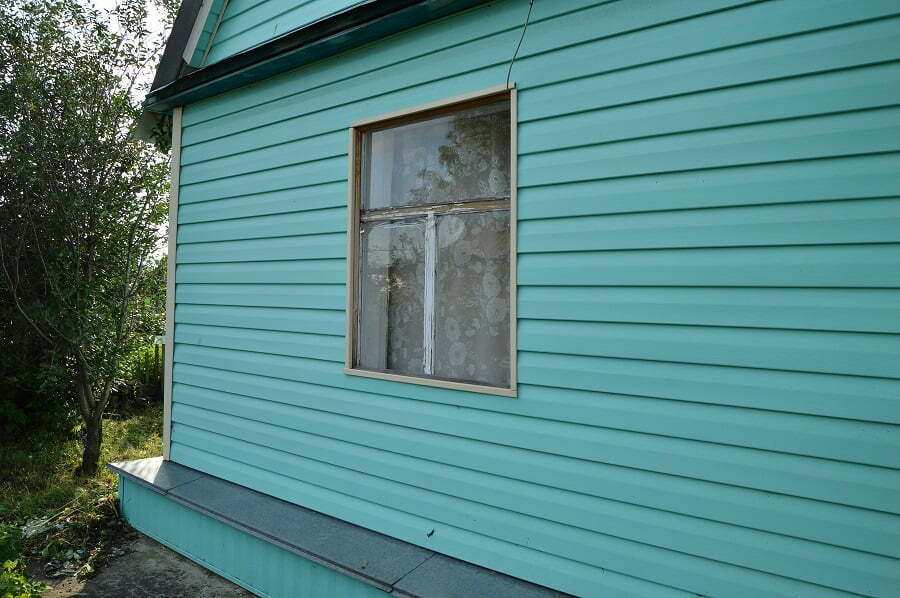 Building this kind of garden is an easy way to bring color and custom beauty to any outdoor space. Another solution is to invest in maintenance free siding solutions. These refer to a type of siding material that requires little to no upkeep or maintenance.
This can be particularly appealing for homeowners who want to beautify their home's exterior without having to worry about the ongoing upkeep required with traditional siding materials such as wood or brick.
Maintenance-free siding solutions typically come in the form of vinyl, aluminum, or fiber cement siding. These materials are designed to withstand the elements, resist fading and discoloration, and retain their shape and appearance over time.
They are also relatively easy to install and do not require painting or staining, making them a cost-effective and convenient option for homeowners looking to upgrade their home's exterior.
Incorporate Motion Sensors and Automated Sprinklers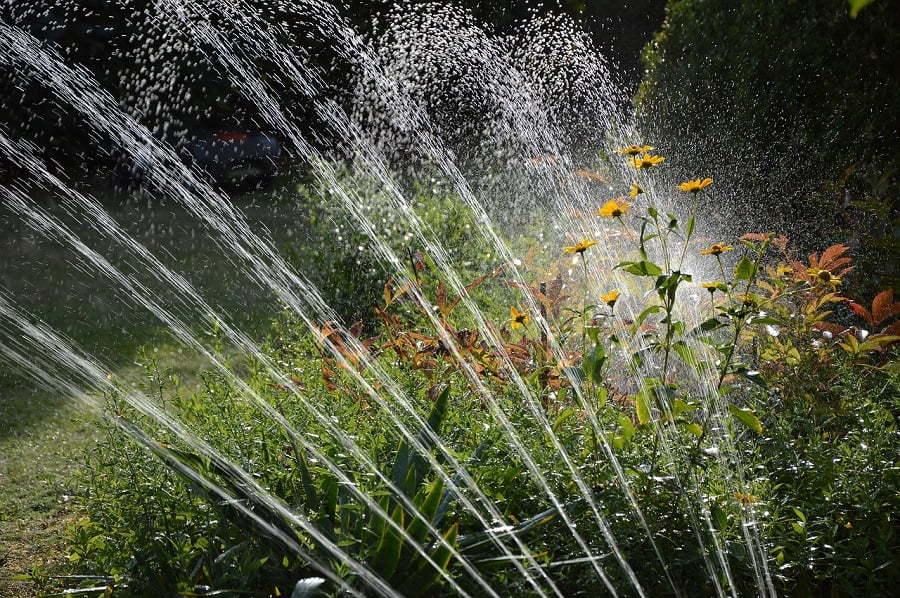 Gardening is a fun and relaxing way to spend time outdoors, but it can become tedious without the right tools. Motion sensors and automated sprinklers are some of the best features you can incorporate into your garden to make life easier.
You won't have to worry about manually controlling the irrigation systems or forgetting to water your plants – motion sensors detect when animals, or even people, approach the garden and activate a sprinkler system if needed. 
This can not only save you from hours of laborious weeding but also provide additional security for your yard. Automated sprinklers are programmed to provide the exact amount of water at specific times of day in order to ensure optimal growth and prevent any potential overwatering.
Multipurpose Outdoor Spaces for Entertaining and Relaxation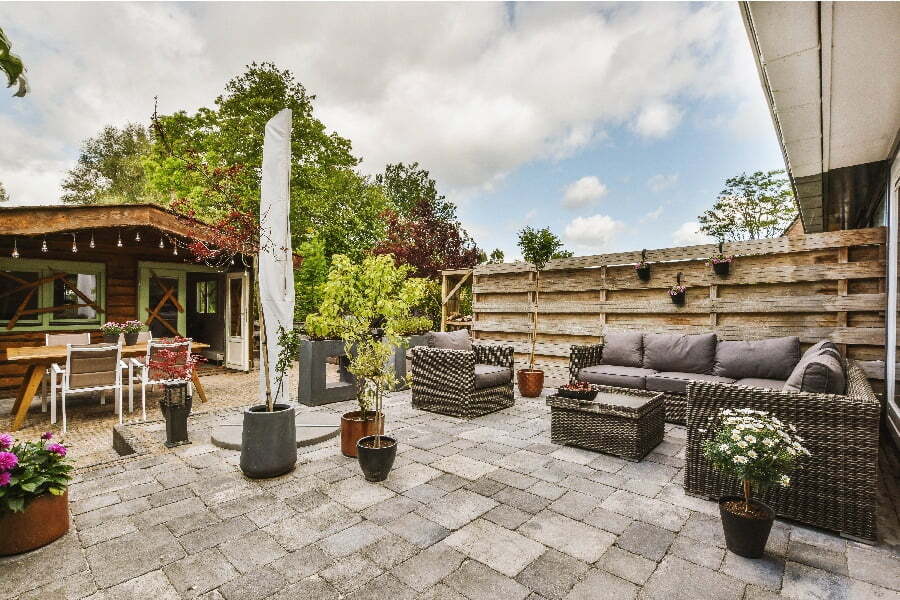 Designing an outdoor space that works for a variety of uses can help to maximize your use of a backyard without needing extensive maintenance and upkeep.
Start by looking at the size of the area and the sun and shade factors to assess its potential uses. Incorporating low-maintenance materials such as decking, synthetic turf, and pebble pathways can also help keep outdoor spaces looking tidy without extensive effort.
Moreover, selecting plants with minimal water requirements allows home gardeners to spend more time enjoying their handiwork rather than constantly tending it.
Choose Low-Maintenance Vinyl Siding or Composite Decking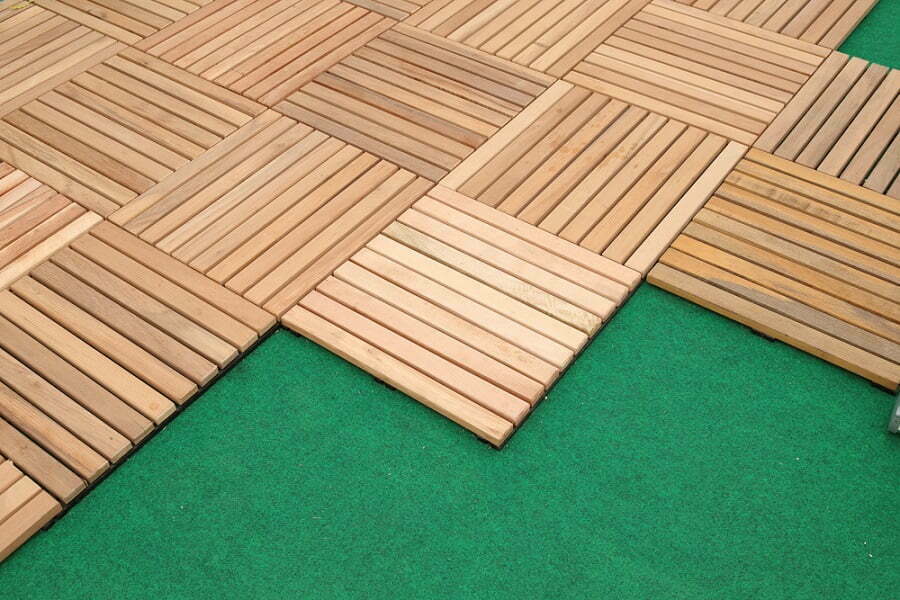 Keep up with the upkeep of your home without breaking the bank by choosing easy-to-maintain materials like vinyl siding and composite decking. Vinyl siding is exceptionally durable and can stand up to harsh outdoor conditions, making it a great choice for replacing old parts of your exterior walls.
Composite decking is an excellent material when you need to replace a deck or patio: it's made from recycled wood and plastic, making it more decay-resistant than wood, while still providing an elegant look.
Install Well-Designed Retractable Awnings or Sunshades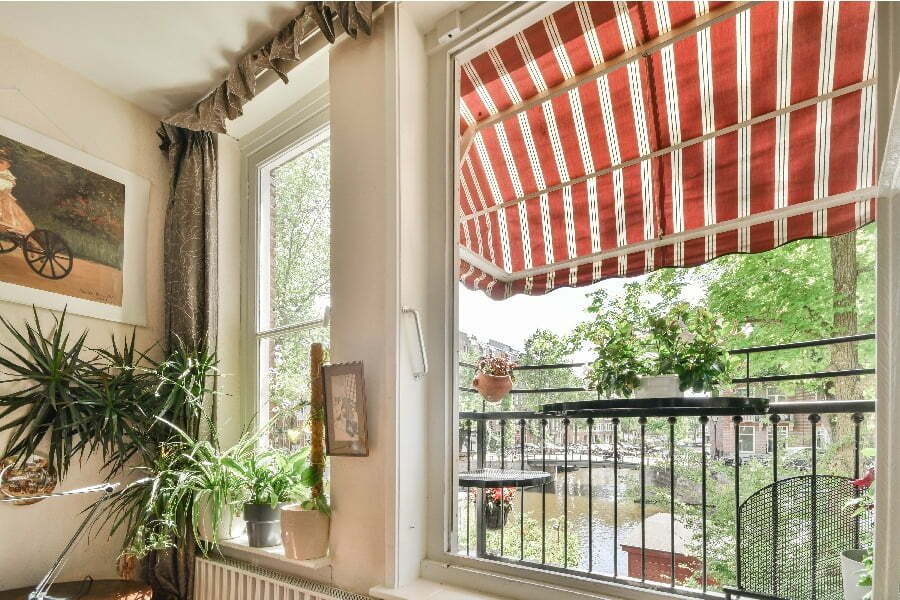 Installing well-designed retractable awnings or sunshades is an effective way to shield your outdoor space from excessive temperatures. These features also provide significant protection from rain, wind, snow, and harmful UV rays, allowing you to enjoy the outdoors safely and comfortably.
Compared to manual systems that require frequent maintenance and adjustments, these modern awnings are conveniently automated for easy operation. When necessary, simply activate the motorized controls to roll out a canopy of shade in no time.
With these elegant solutions at your disposal, you can transform your patio or balcony into an inviting retreat any time of day.
Creating a low-maintenance outdoor space is possible. Utilizing hardscaping and design elements like automated sprinklers and sunshades will help reduce the amount of work needed to maintain the area.
With the use of indigenous plants, home features, and retractable items such as awnings, you can easily create a low-maintenance outdoor space for yourself that is enjoyable and practical.
The key is to dedicate some time upfront to doing research and gathering information about which materials are best for your specific space. Doing so can save you money and energy in the long run.
Whether it be for entertaining guests or relaxation afterward, by following these simple steps you can ensure that your landscaping provides years of pleasure without required heavy amounts of ongoing upkeep.
Related reading: